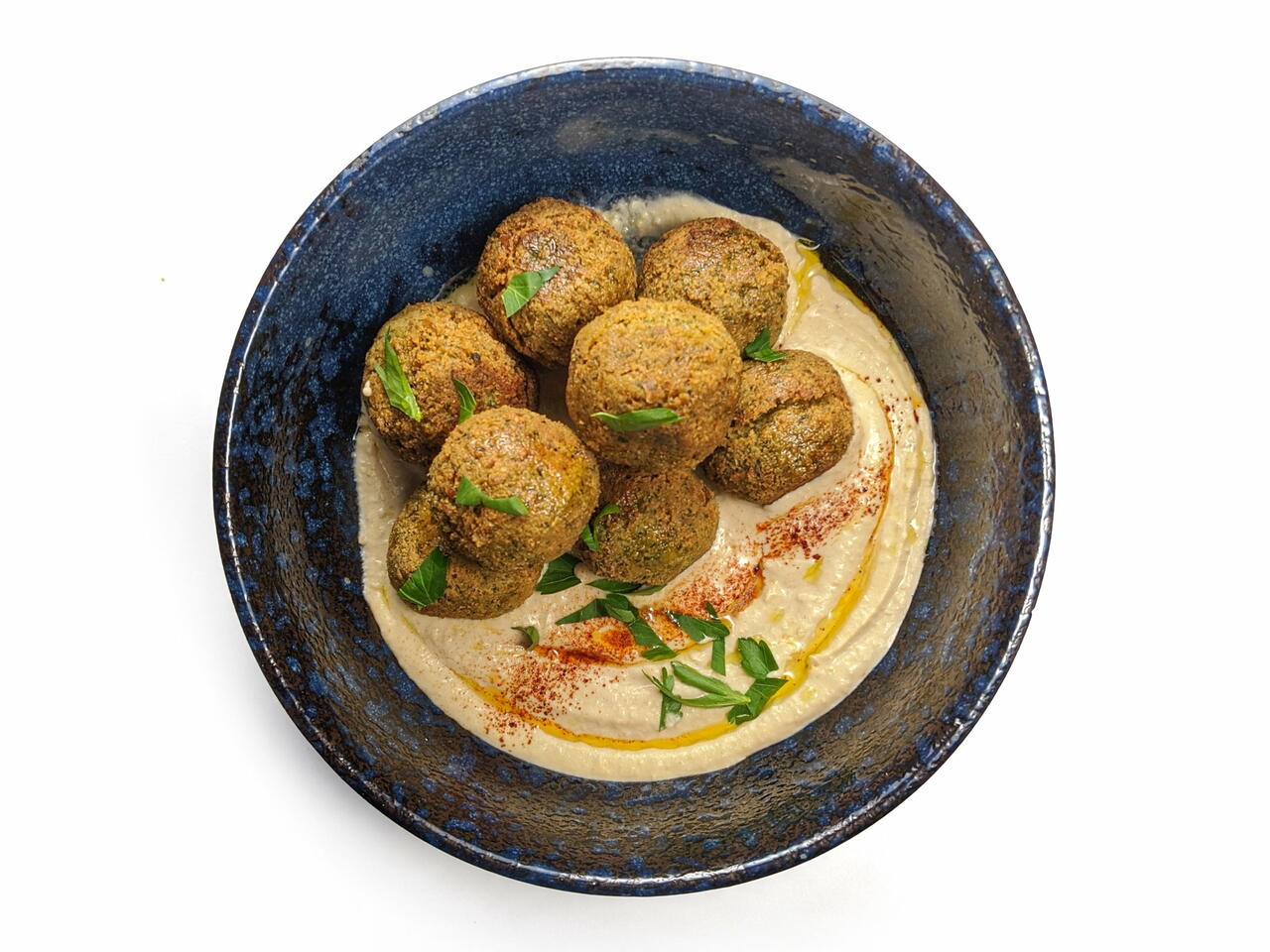 Recipe video made by Ryan
Published on 01/16/2020, viewed by 1056 , 0 Comments
8 portions
30m
This recipe is a little involved, and you will need a food processor, but it's not as difficult as you might think for restaurant quality results. Soak the chickpeas overnight, then chop them up with some seasonings and fry in a shallow pool of hot oil.
What you will need
1 pound Dried Chickpeas
1 bunch Fresh Parsley
1 bunch Scallions
4 cloves Garlic
1 Tbsp Ground Cumin
1 tsp Ground Coriander
4 tsp Salt
2 cups Peanut Oil
(Nutritional facts 388 calories, 31.13 g fat, 22.6 g carbohydrates, 7.11 g protein, undefined mg cholesterol, 613 mg sodium)
How to cook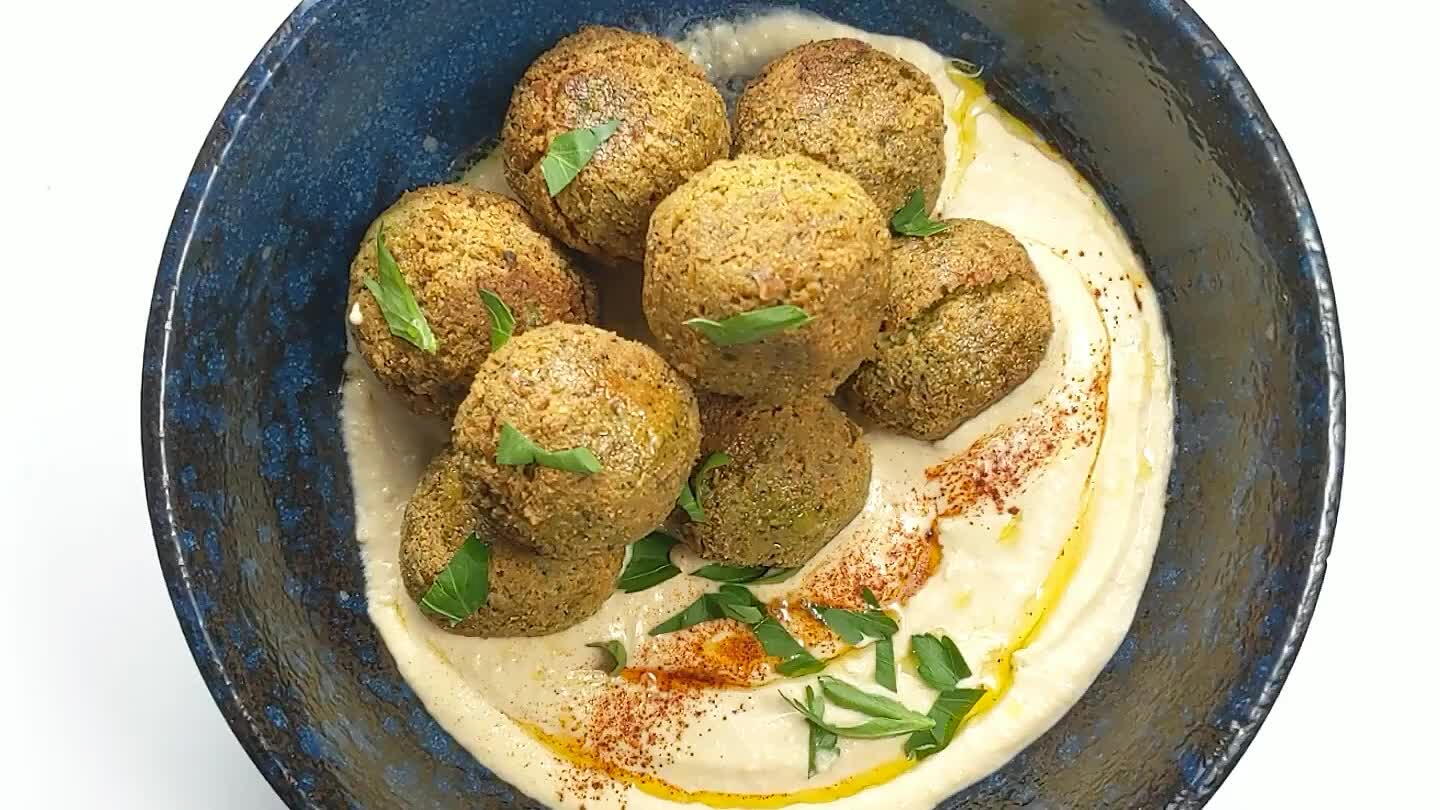 Gather the ingredients.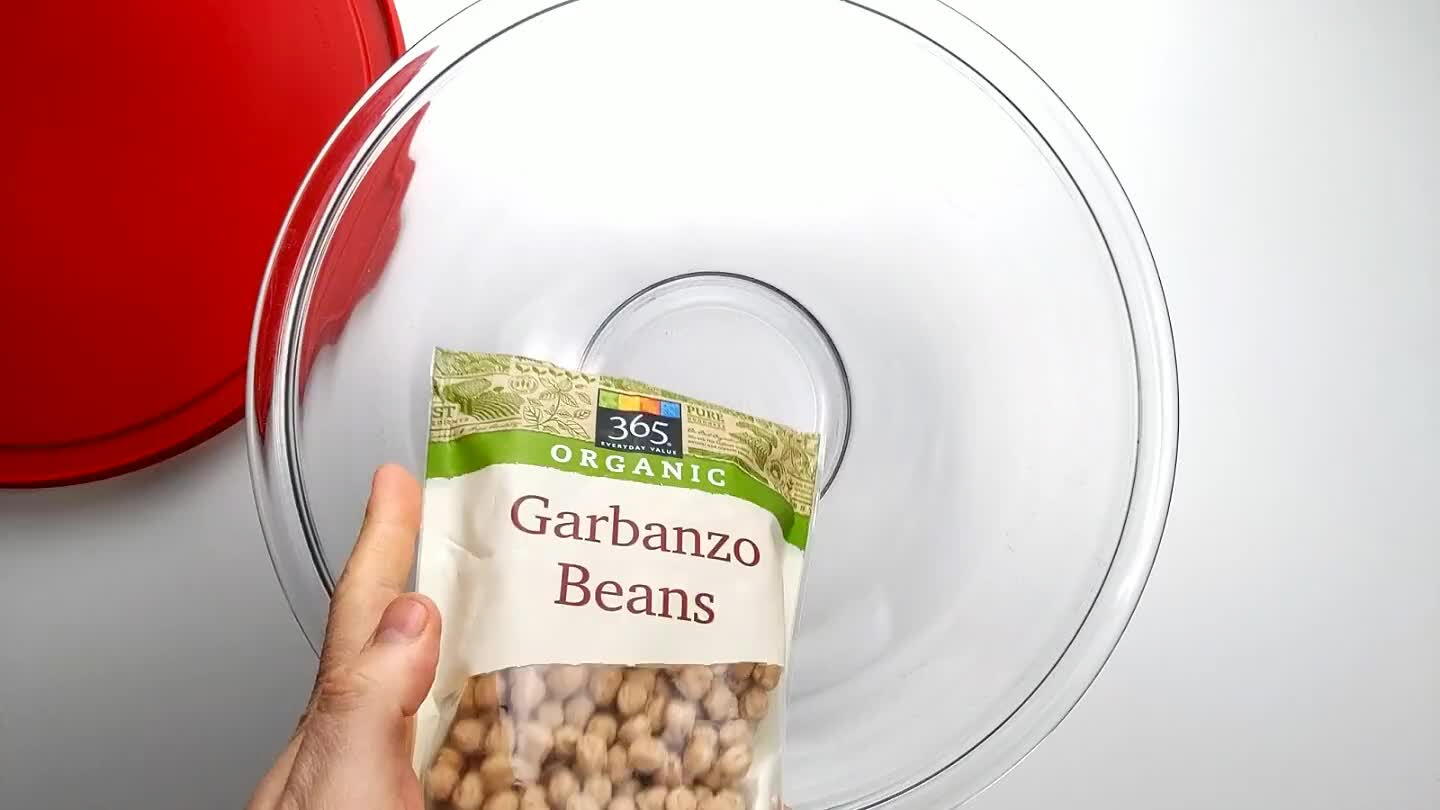 Place the chickpeas in a large container and submerge in plenty of water. Leave them over night to soak. The beans themselves will double in size. Make sure you add plenty of water, so that they'll still be submerged in the morning.
The next day, give them a quick rinse and drain thoroughly.
Give the parsley a rinse. Dry with paper towels. Pick the parsley and discard the stems.
Slice the scallions.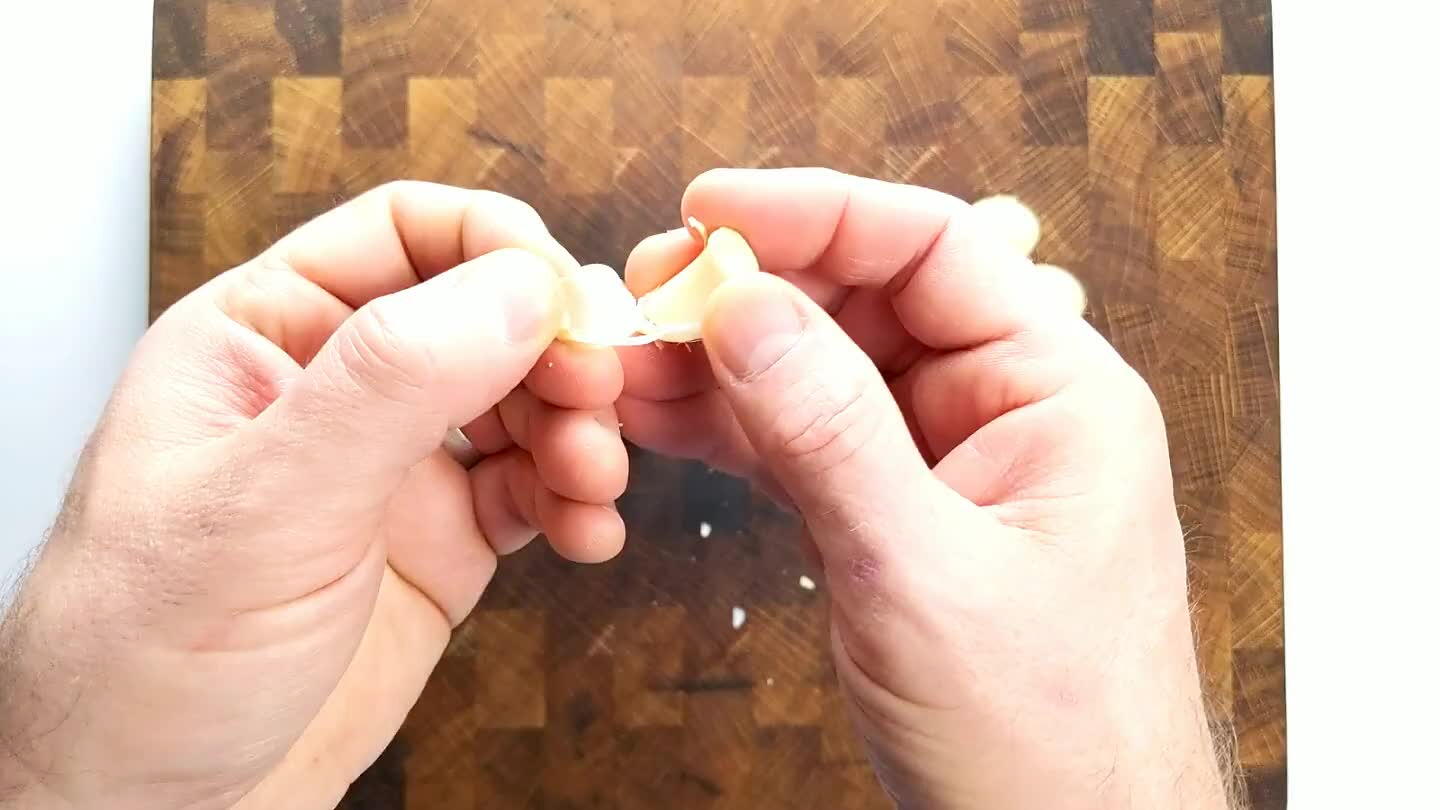 Peel the garlic cloves.
Toss the peeled garlic cloves in a food processor.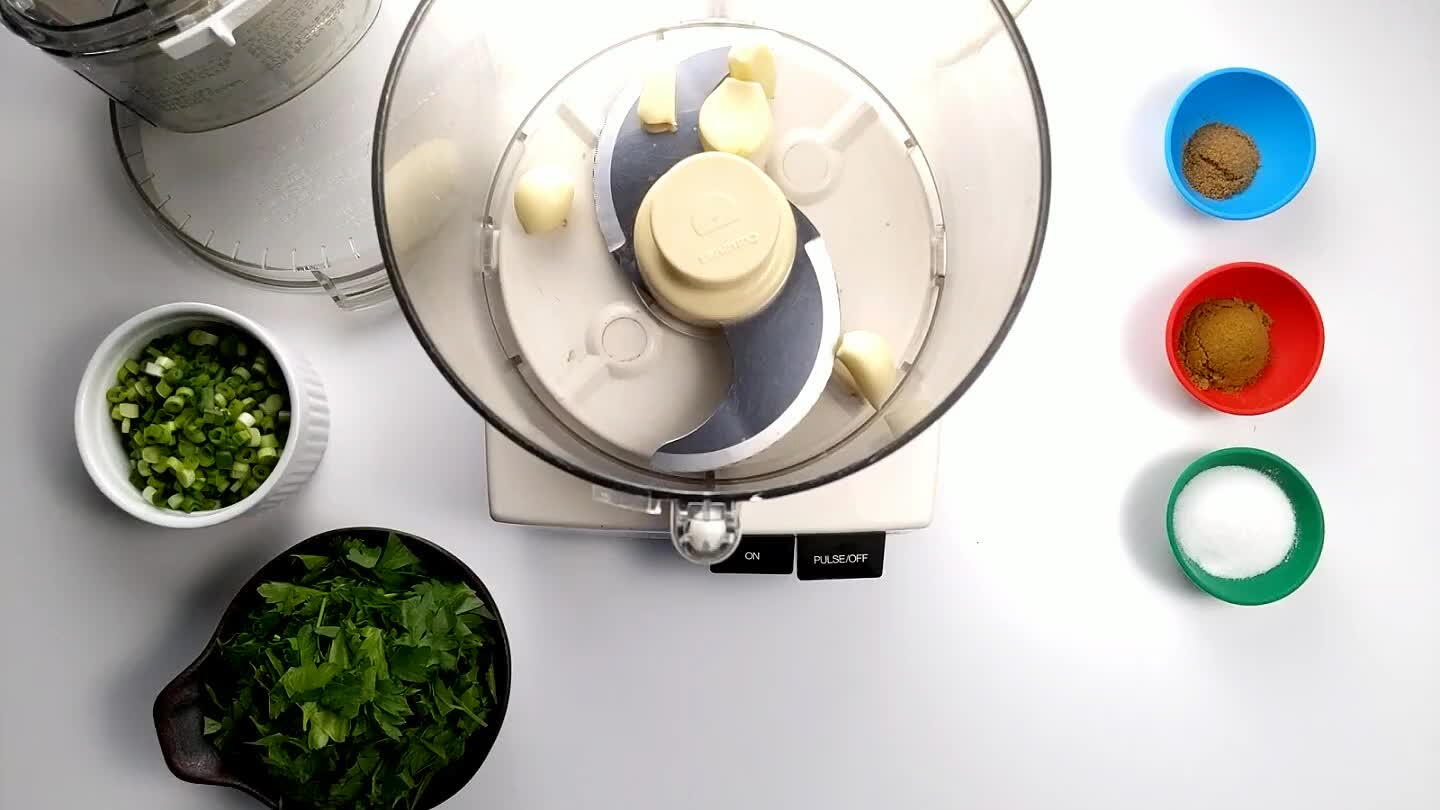 Add the salt.
Add the ground cumin.
Add the coriander.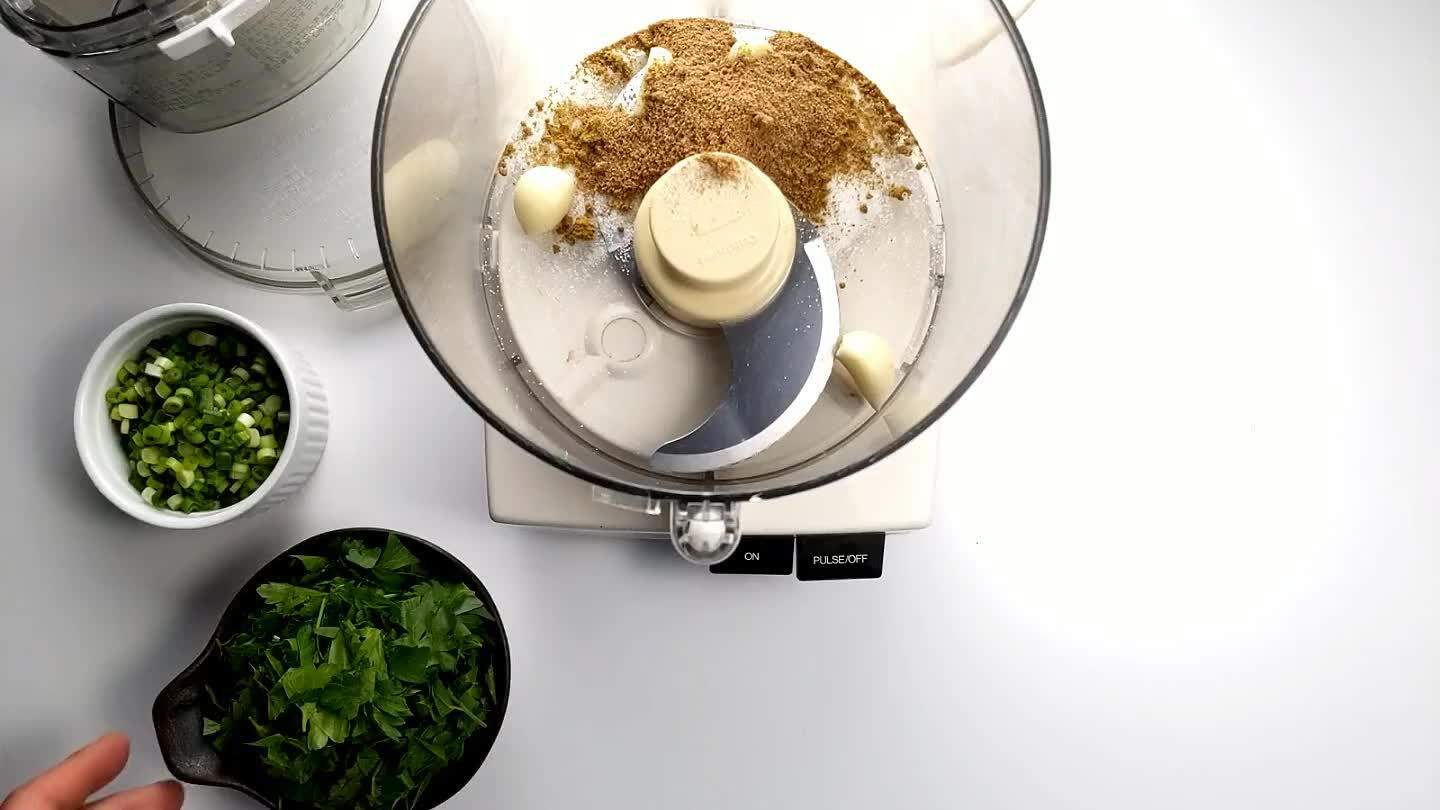 Add the parsley.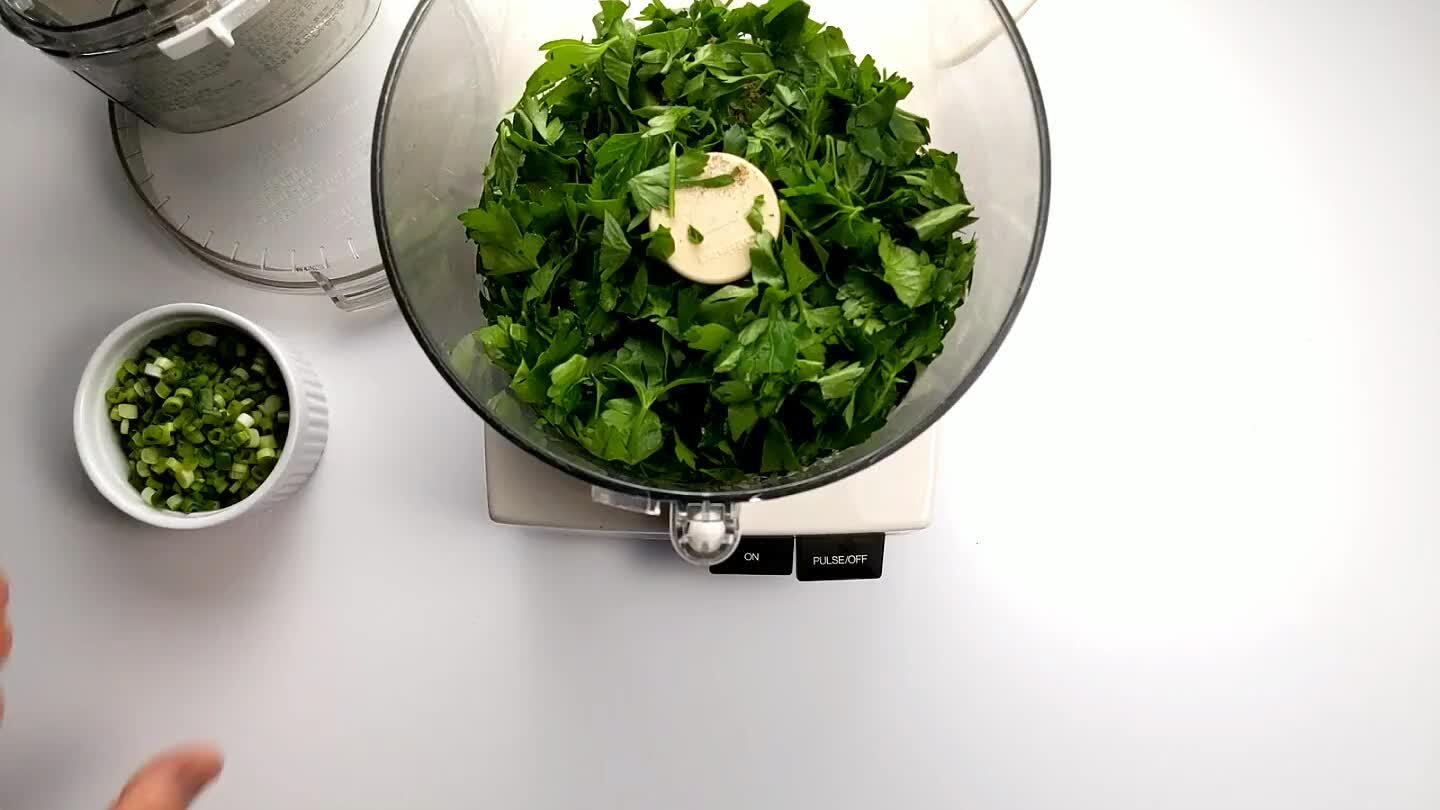 Add the sliced scallions.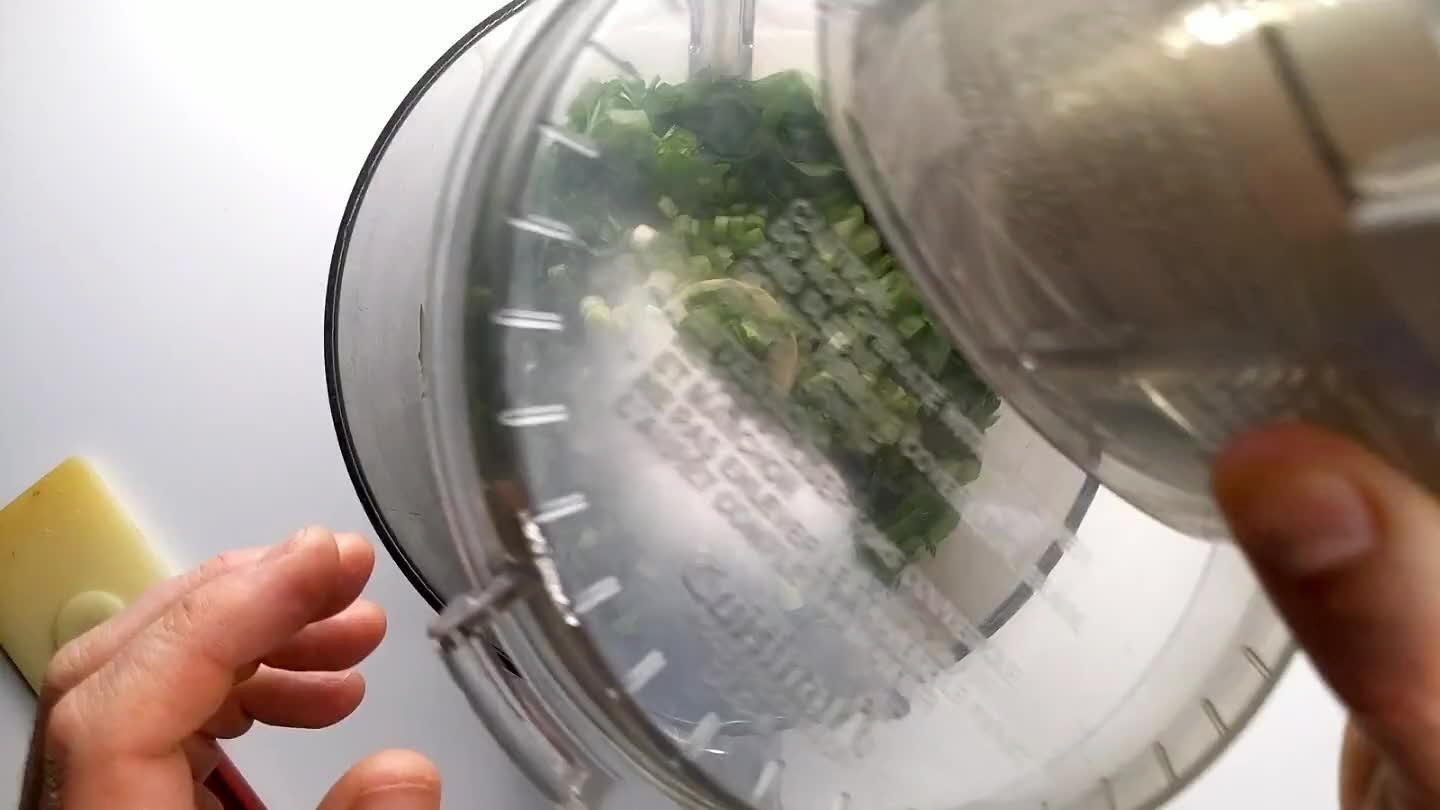 Give it a rough chop, stopping to scrape down the sides.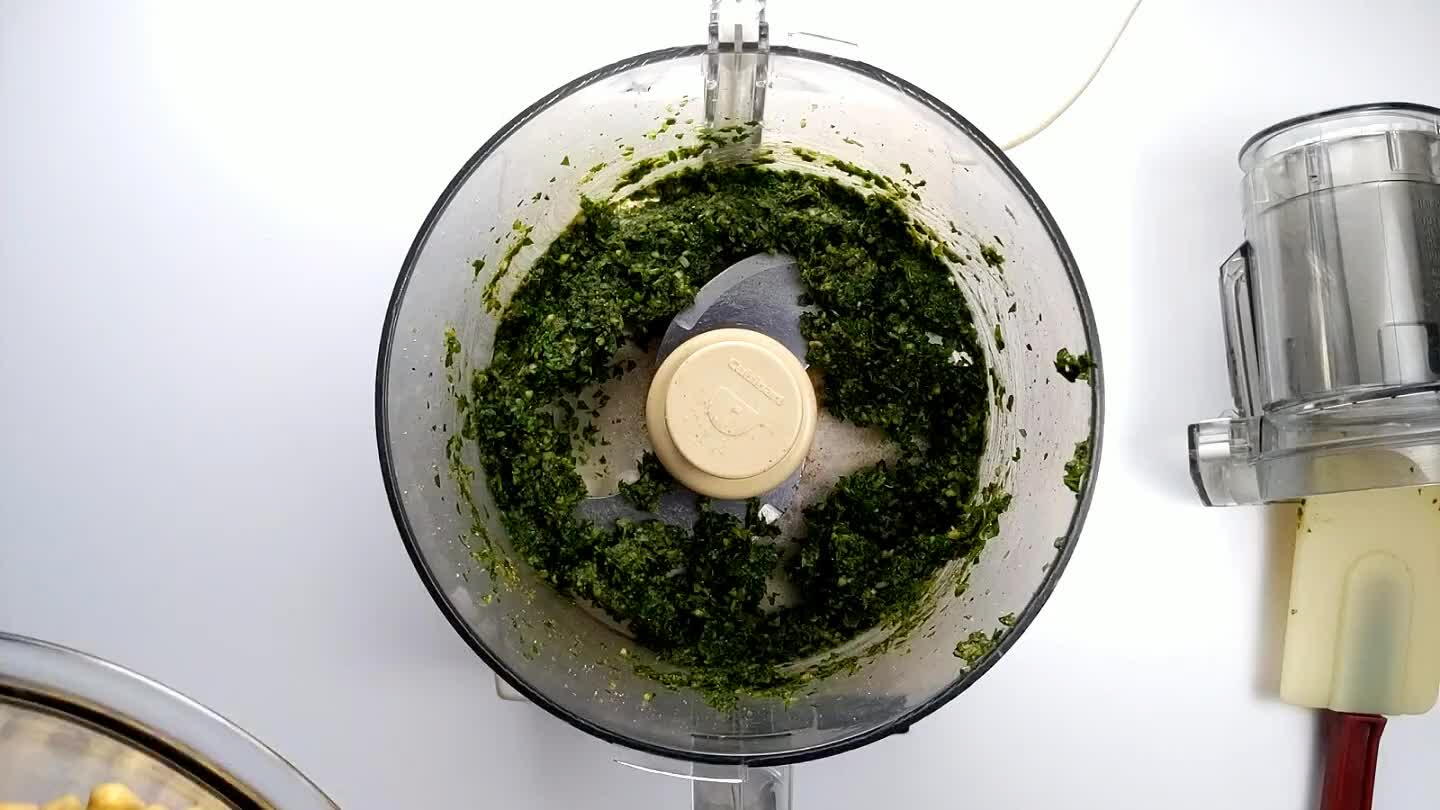 Toss in the garbanzo beans.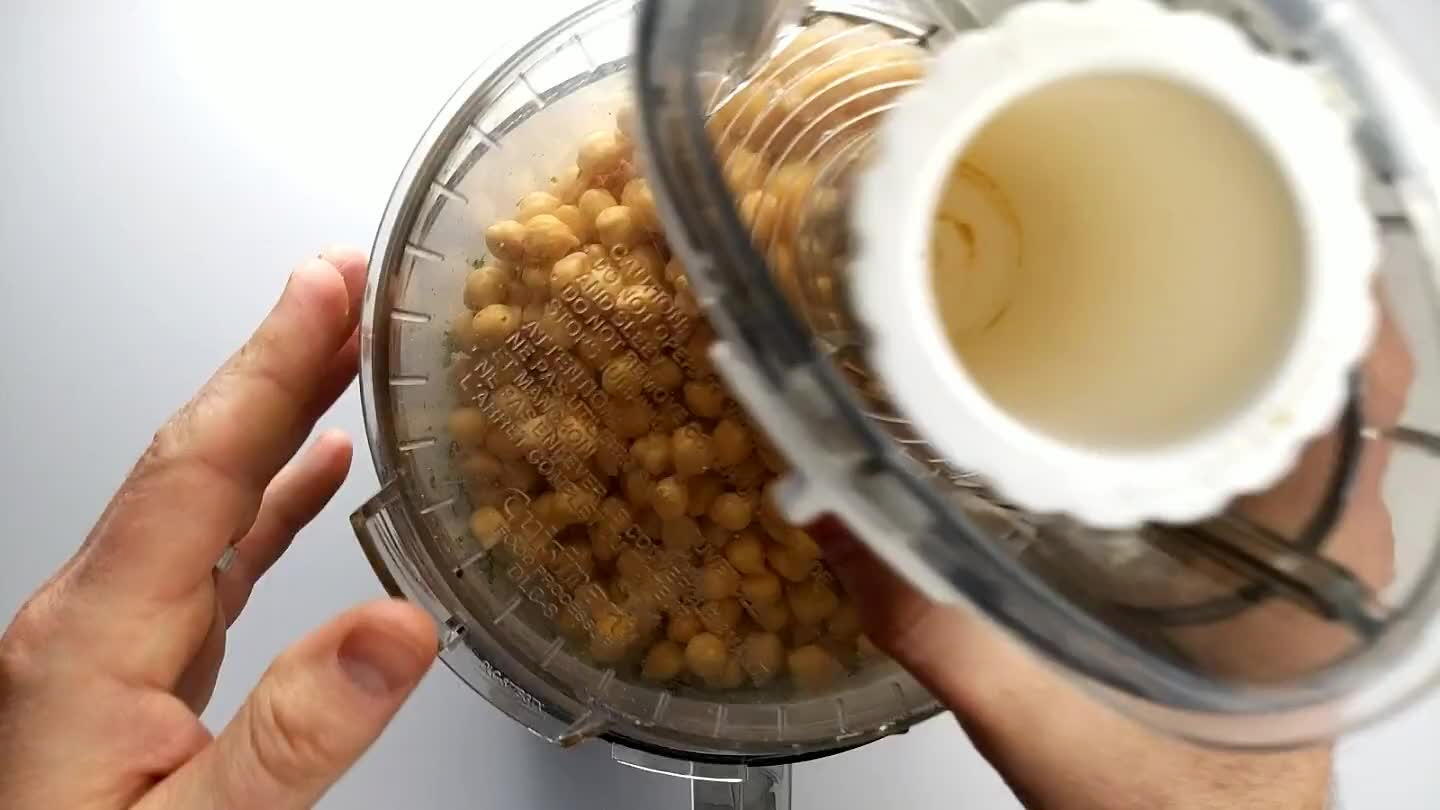 Continue chopping in the food processor, stopping occasionally to scrape down the sides, until the mixture sticks to itself in a paste.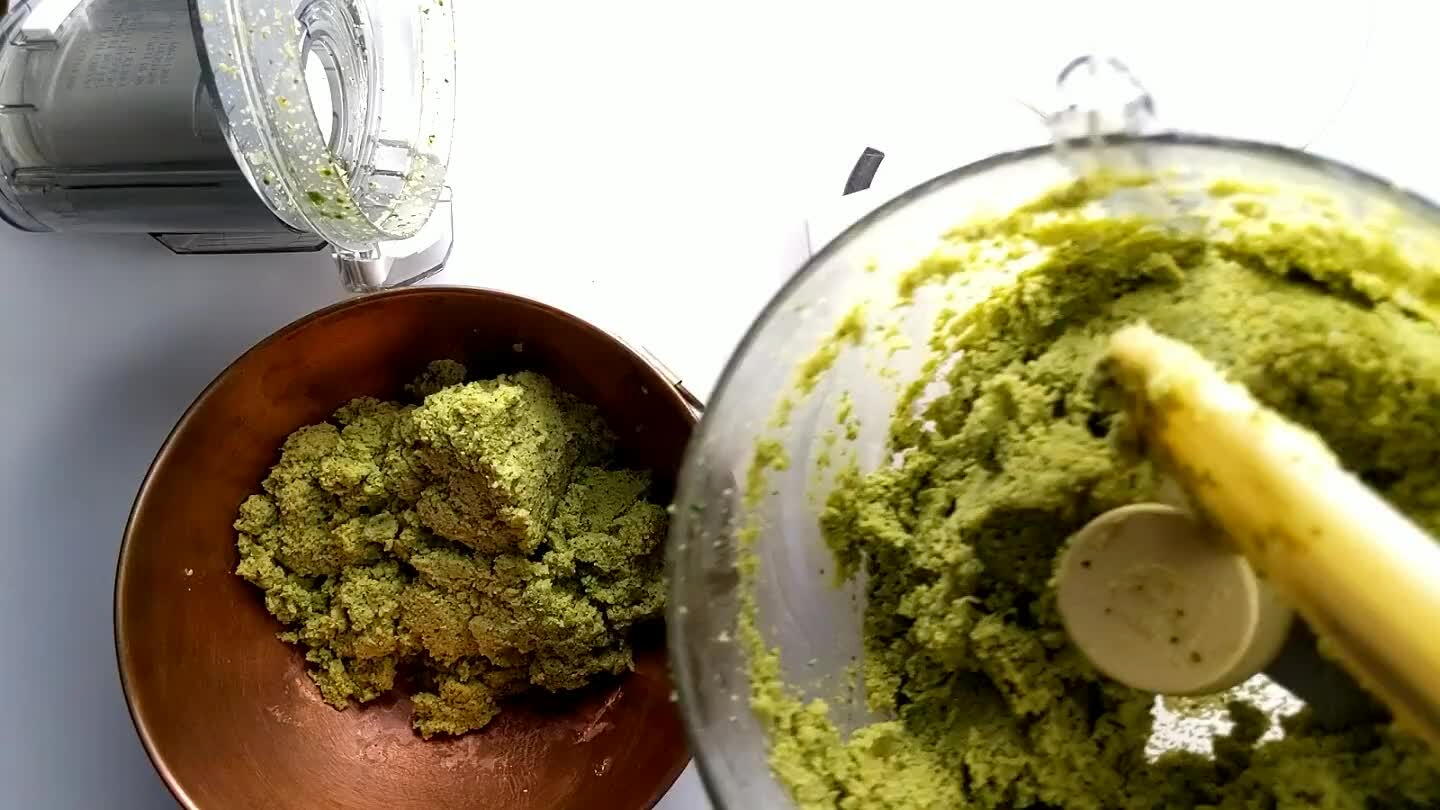 Portion and form the paste into balls. A heaping tablespoon makes a perfect portion. Squish the portions between your palms to press them together into smooth balls. If you roll the balls too aggressively they will fall apart, so it's more of a pressing and forming action.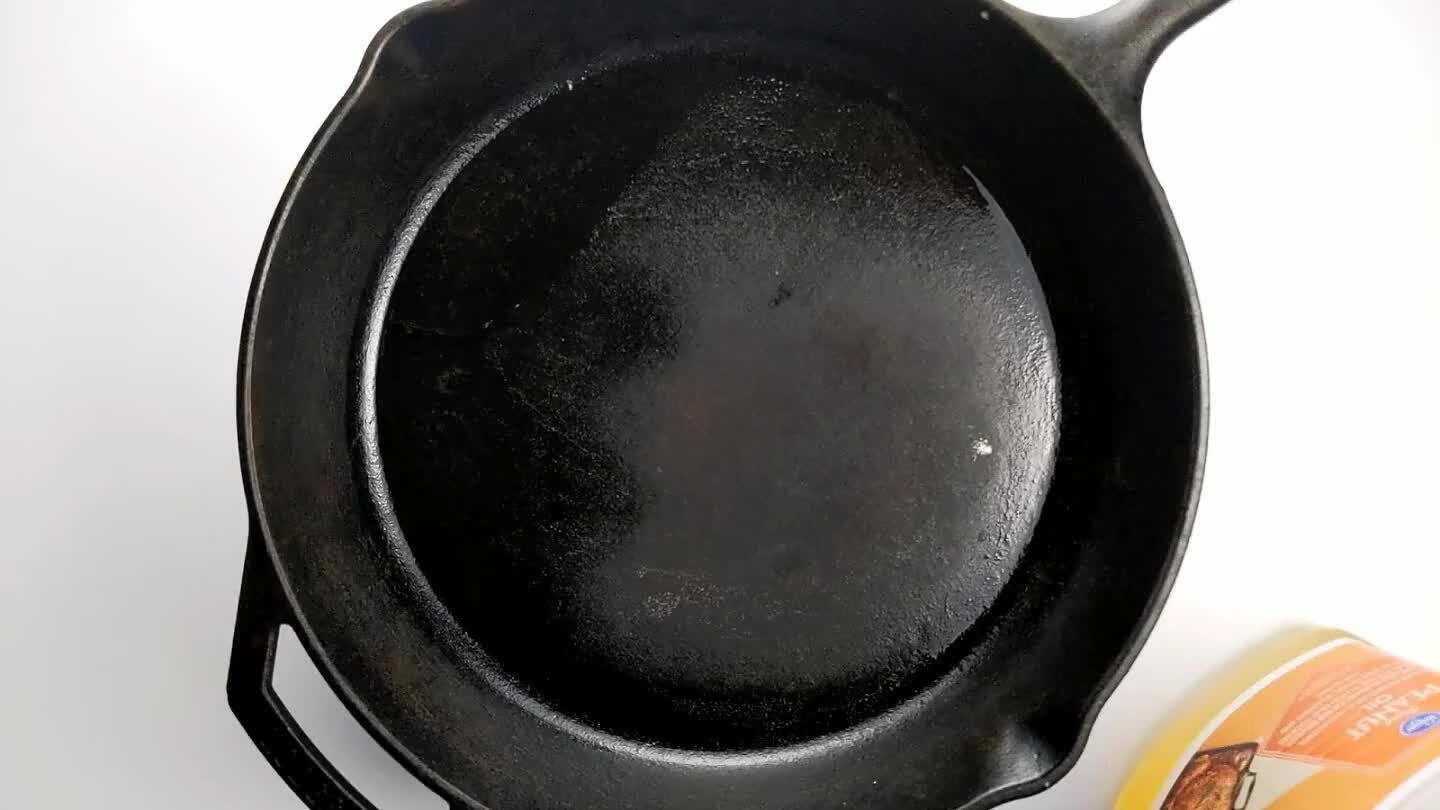 Pour about 1/2" of oil into a heavy skillet over high heat. Let it come up to temperature. 350F°-375°F works well for frying falafels. But if it's hot enough that the falafels sizzle when they hit the oil, you should be good.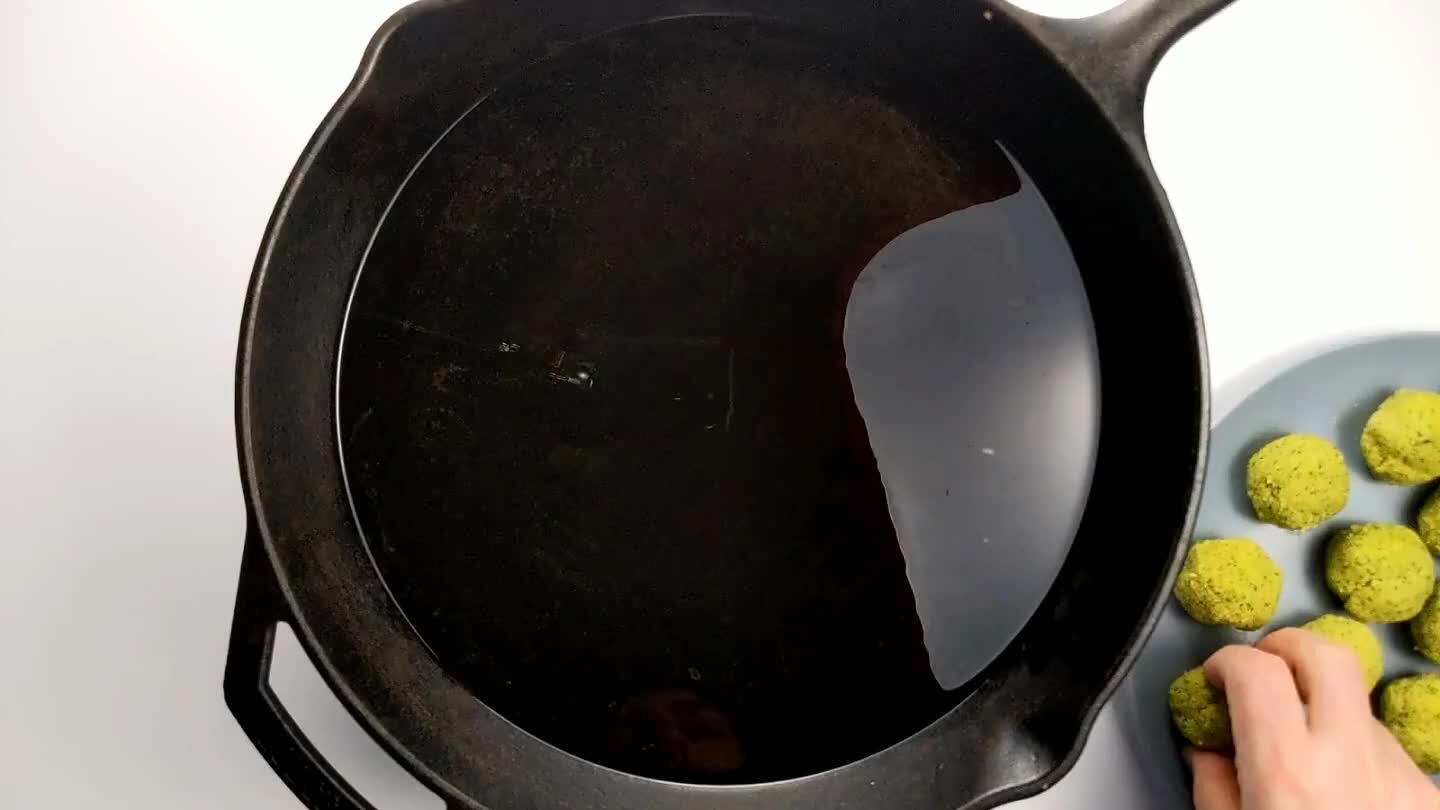 Place the falafels in the oil. Fry until golden brown, about 4 minutes on two opposite sides. Cook them in batches. If you add too many falafels at once, the oil temperature will drop too rapidly.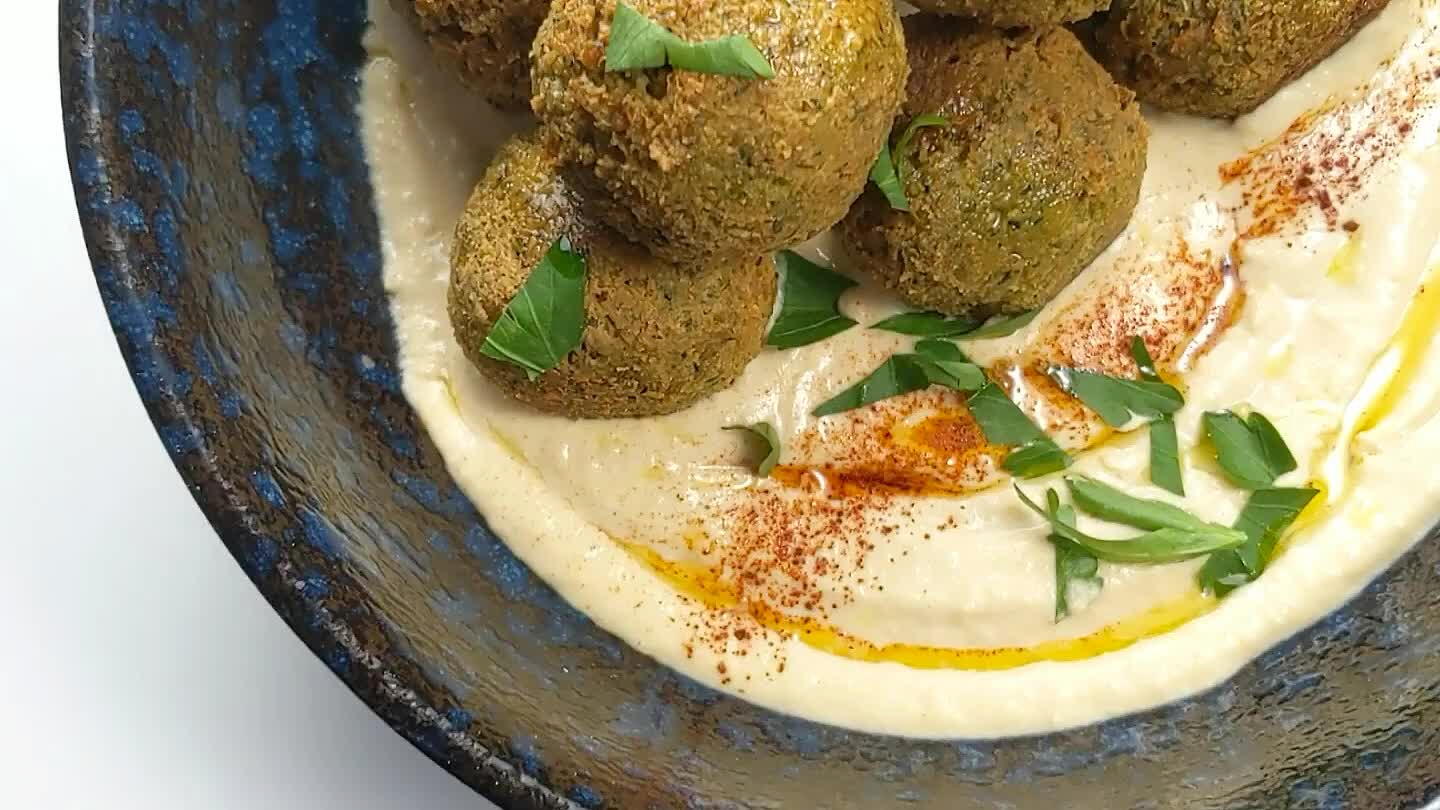 Comments