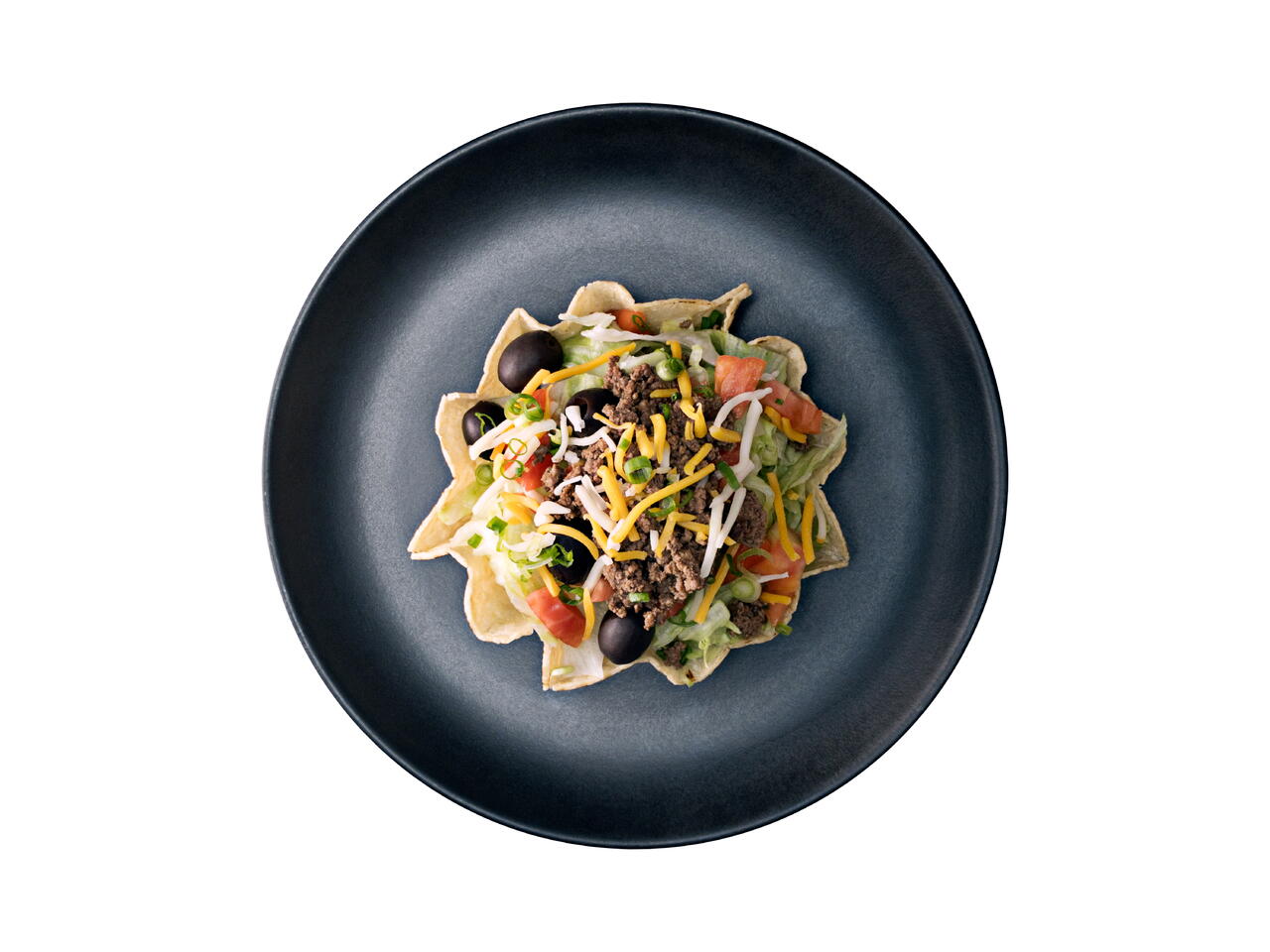 4 portions
25m
This is just one of those dishes that is always in my dinner lineup. It's so easy that there's really not much benefit to ordering out, especially when you can get ahold of some decent tostada bowls.
What you will need
1 Tbsp Olive Oil
1 lb. Ground Beef
1 tsp Ground Cumin
1 tsp Smoked Paprika
1 tsp Garlic Powder
1 tsp Onion Powder
1 bunch Scallions
2 large Tomatoes
1 head Iceberg Lettuce
4 Tostada Bowls
5 oz. Black Olives
8 oz. Shredded Monterey Jack
(Nutritional facts 189 calories, 9.28 g fat, 16.84 g carbohydrates, 10.54 g protein, 26 mg cholesterol, 257 mg sodium)
How to cook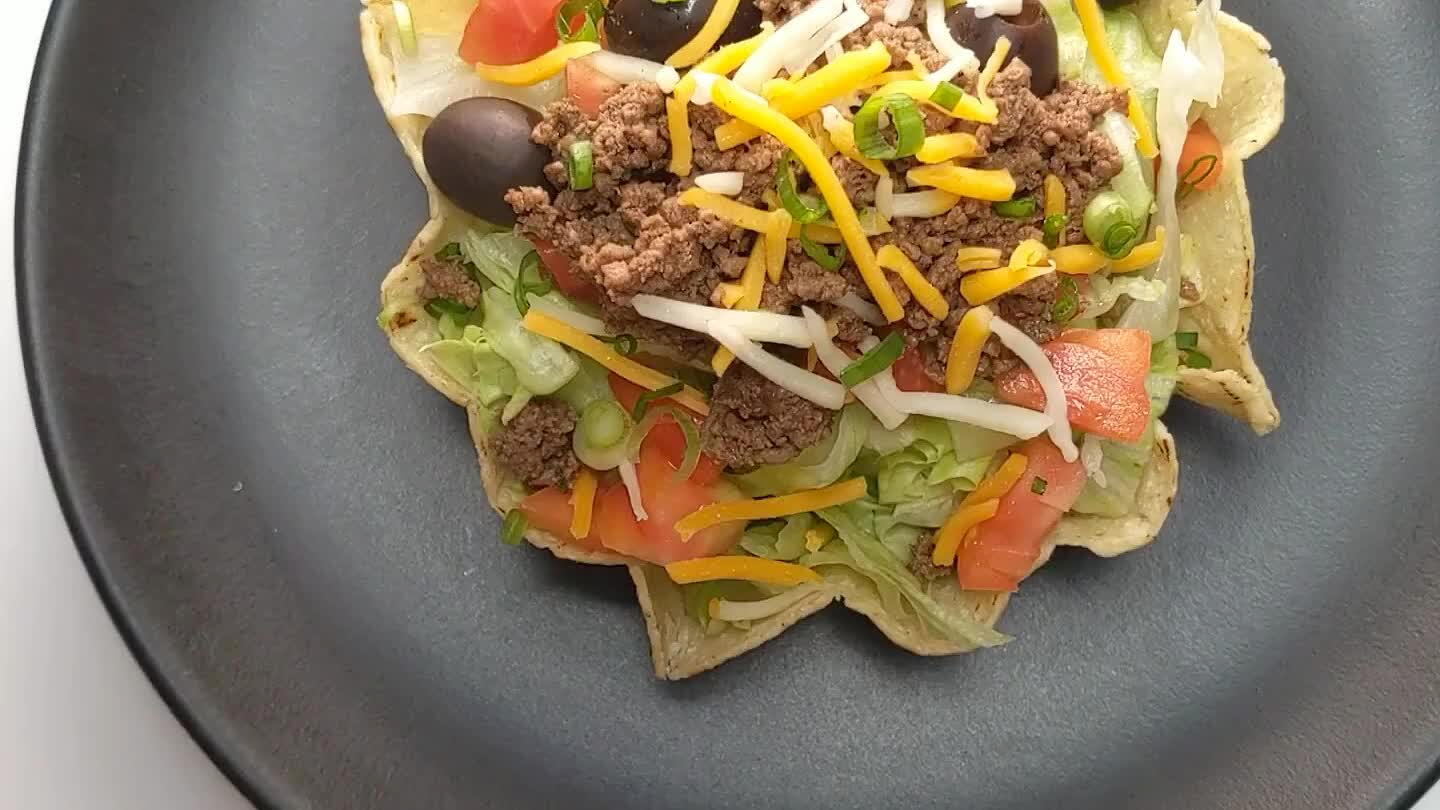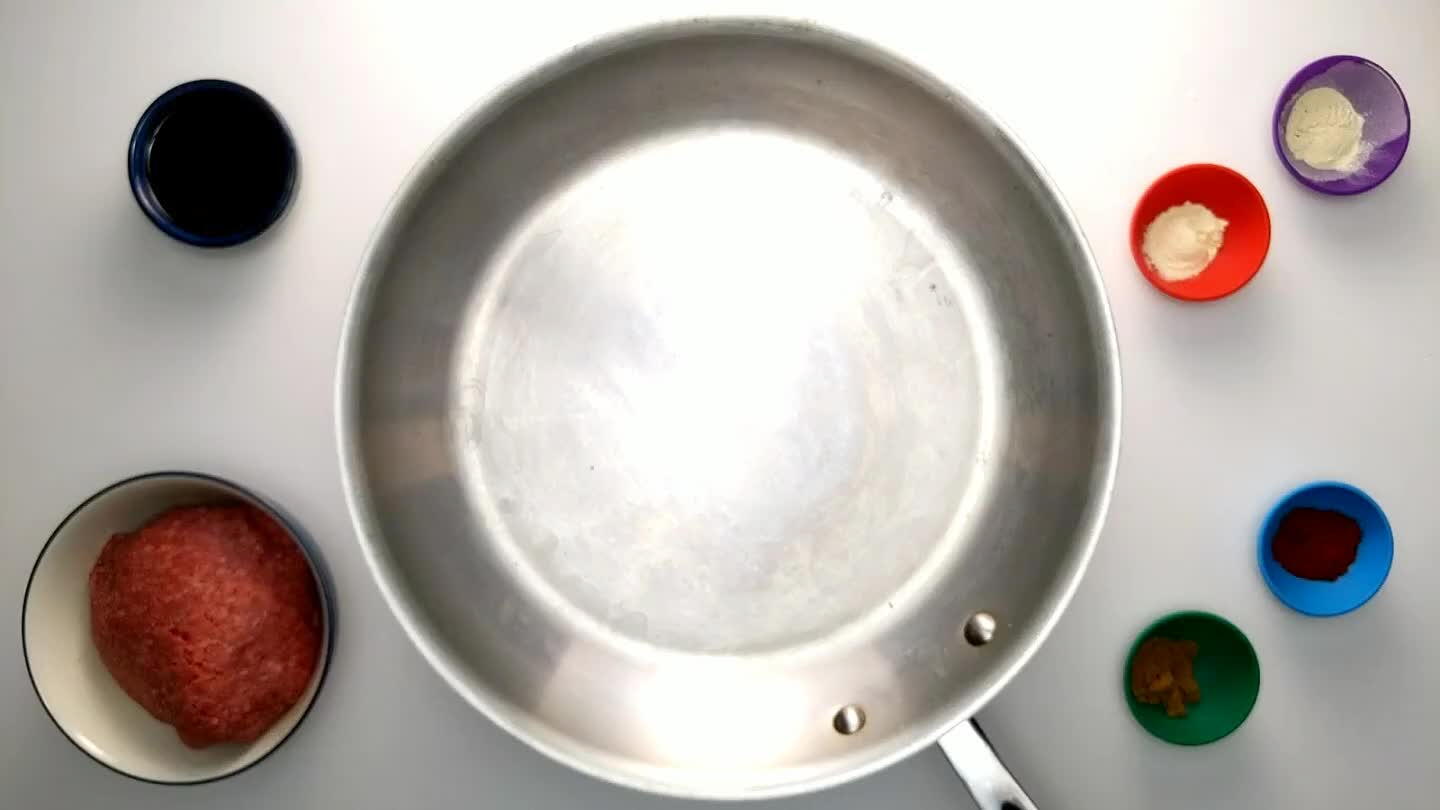 Heat olive oil in a large frying pan over medium heat.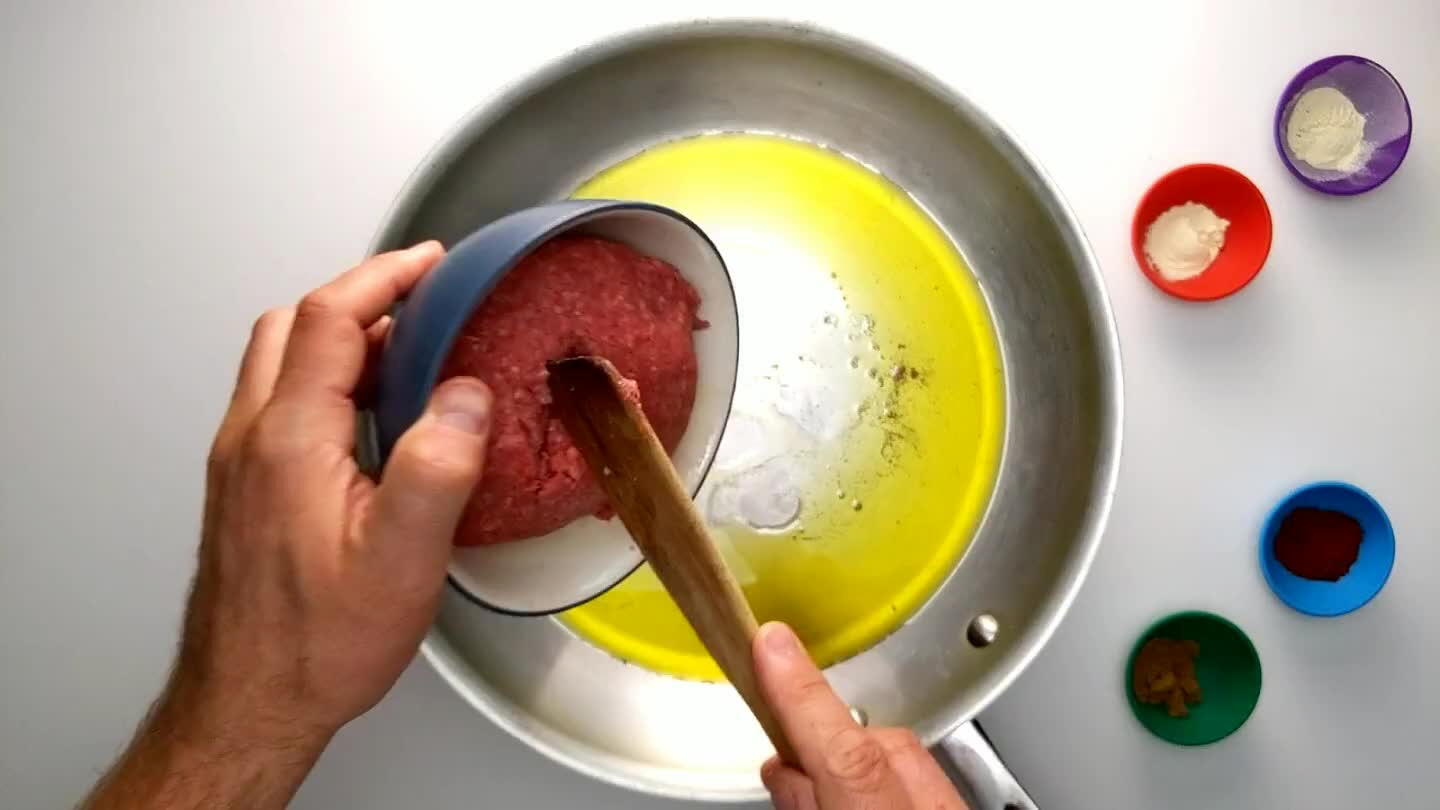 Add the ground beef and break it apart with a wooden spoon.
Add the ground cumin.
Add the smoked paprika.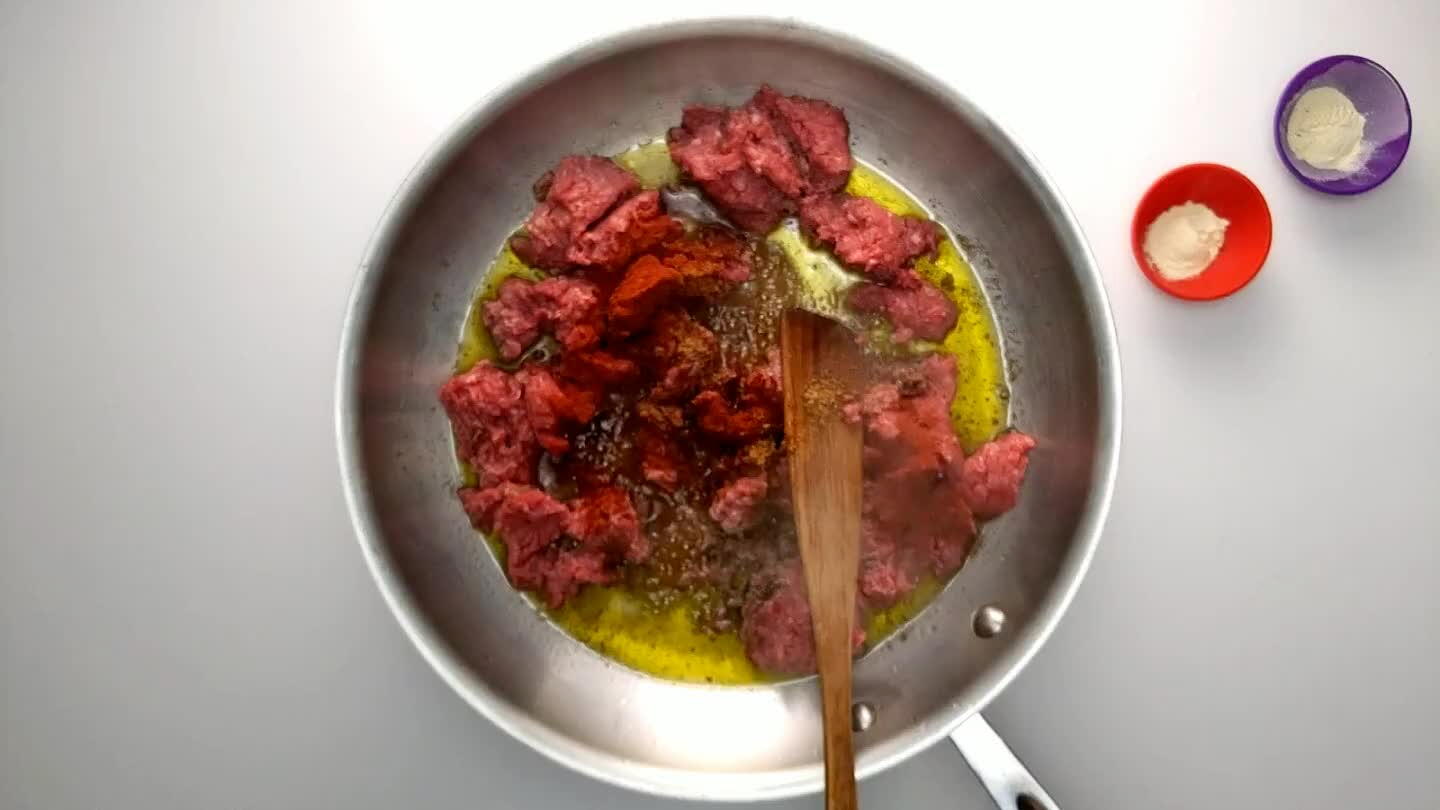 Add the garlic powder.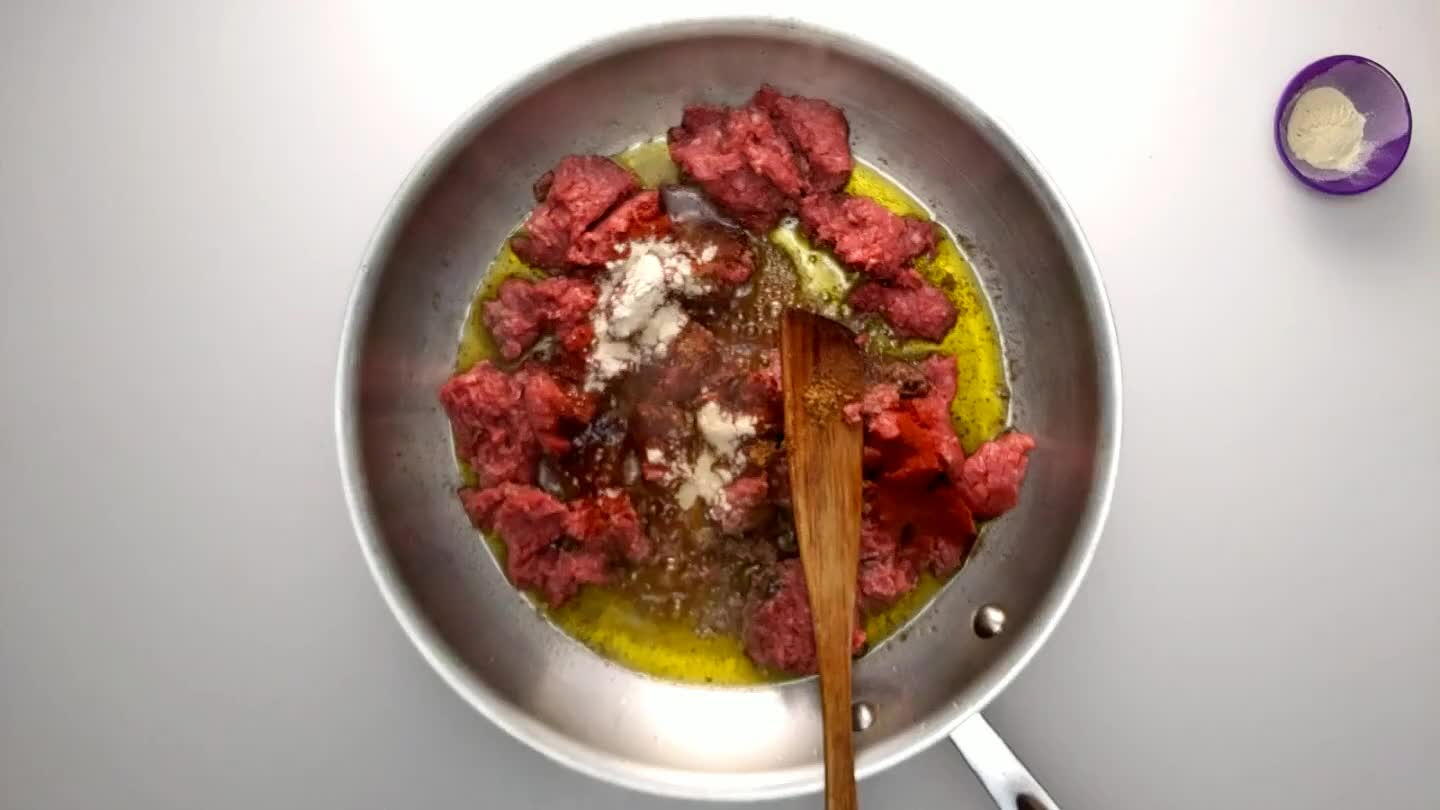 Add the onion powder. Continue cooking until the beef is browned through.
Season as needed with salt. Remove from heat.
Wash the scallions and slice thin.
Wash the tomatoes and slice into wedges, removing and discarding the stem. Group the wedges into a bundle and dice into medium-sized chunks.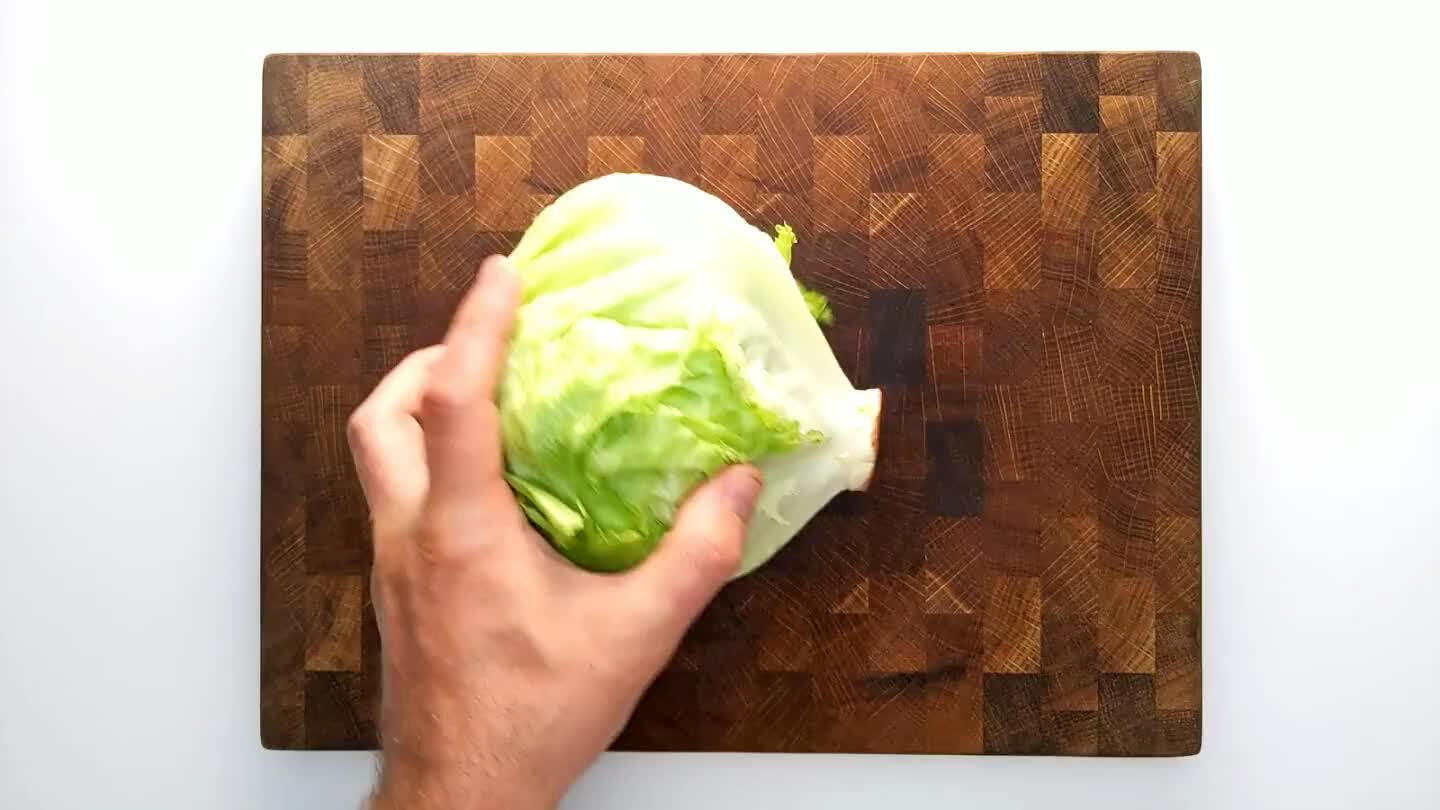 Remove the core and any damaged outer leaves from the iceberg lettuce and slice thin.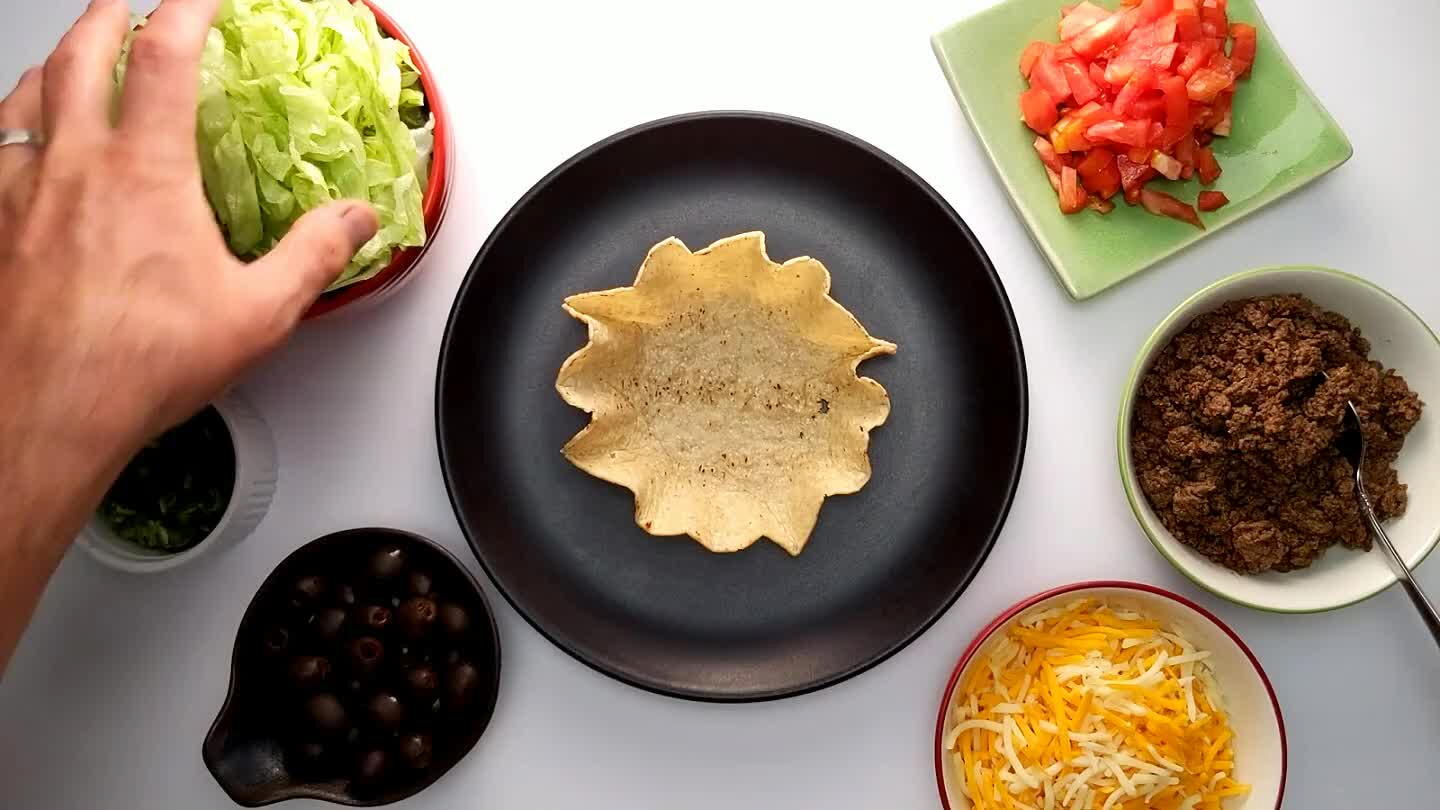 Assemble as desired.