How to Build a Perfect Cheese Board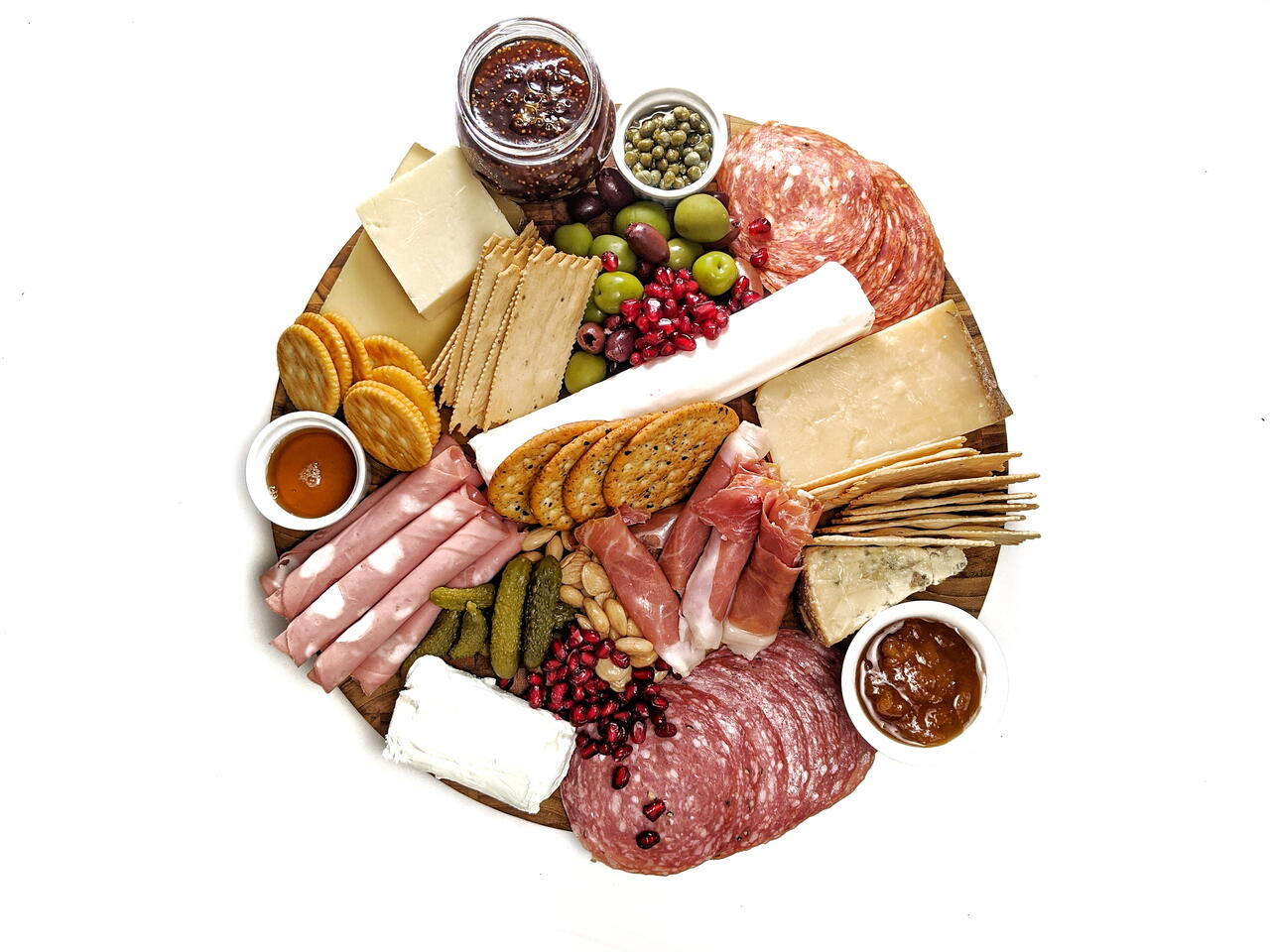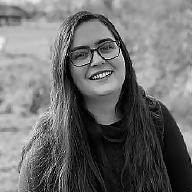 Recipe video made by Michelle
Published on 12/24/2019, viewed by 1096 , 0 Comments
1 portions
20m
What you will need
1 Aged Cheese such as Cheddar, Gruyere, or Gouda.
1 firm cheese such as Manchego, or Parmigiano-Reggiano
1 soft creamy cheese such as Brie, Camembert, or Goat
1 blue cheese such as Stilton, Gorgonzola, or Roquefort
1 cheese with infused flavor such as Dill Havarti, Herb Chevre, Truffle Gouda, or Cranberry Cheddar
Cured Meats: Prosciutto, Calabrese, sopressata, chorizo, or mortadella are all good options
Sweet: dried or fresh fruits, candied nuts, preserves, honey, or chutney
Savory: olives, pickles, capers, roasted peppers, artichokes, almonds, or mustards
(Nutritional facts 116 calories, 4.9 g fat, 15.64 g carbohydrates, 3.47 g protein, 14 mg cholesterol, 119 mg sodium)
How to cook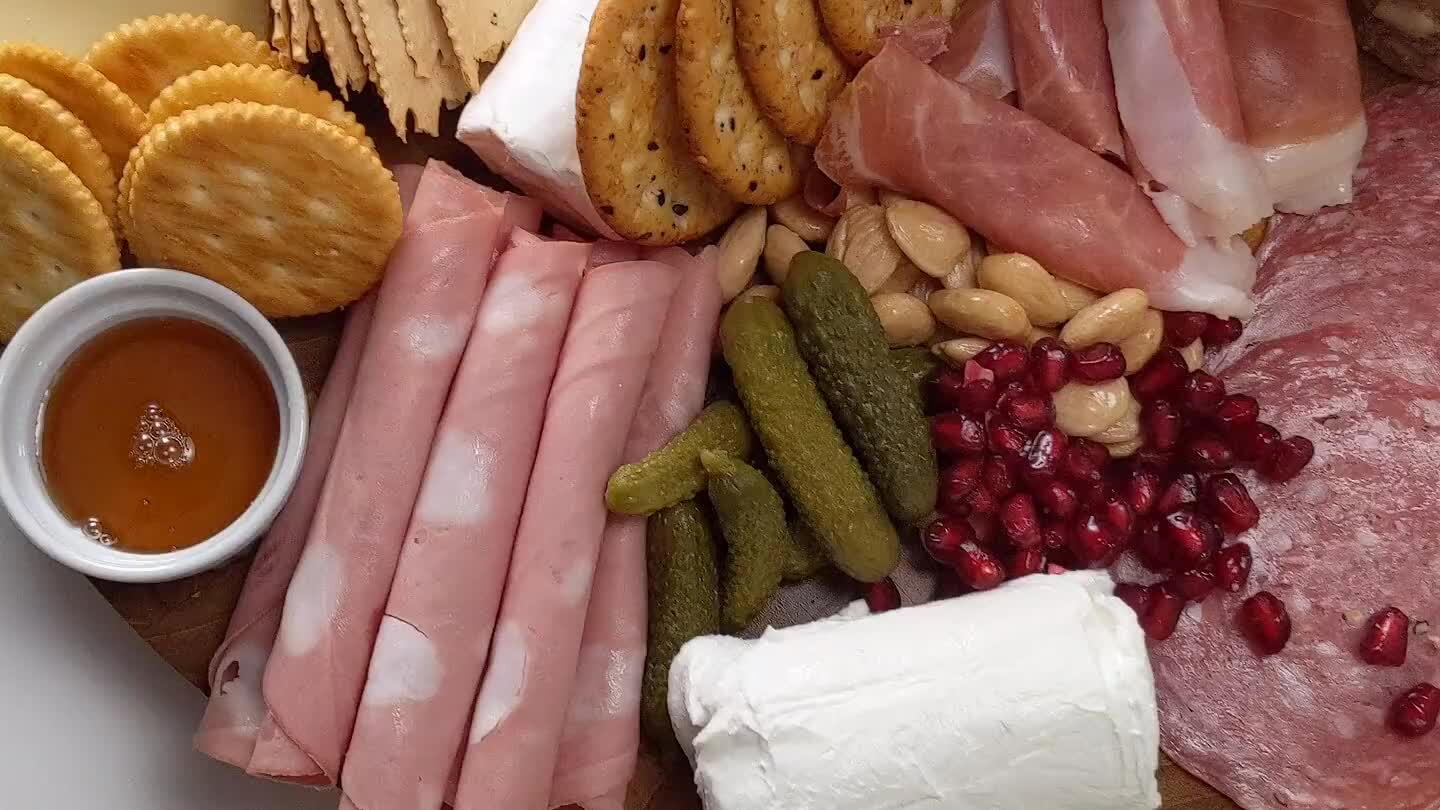 Most cheese platters are assembled on a wooden board of any shape, but if you don't have one, using a cutting board, plate, or sheet pan works great.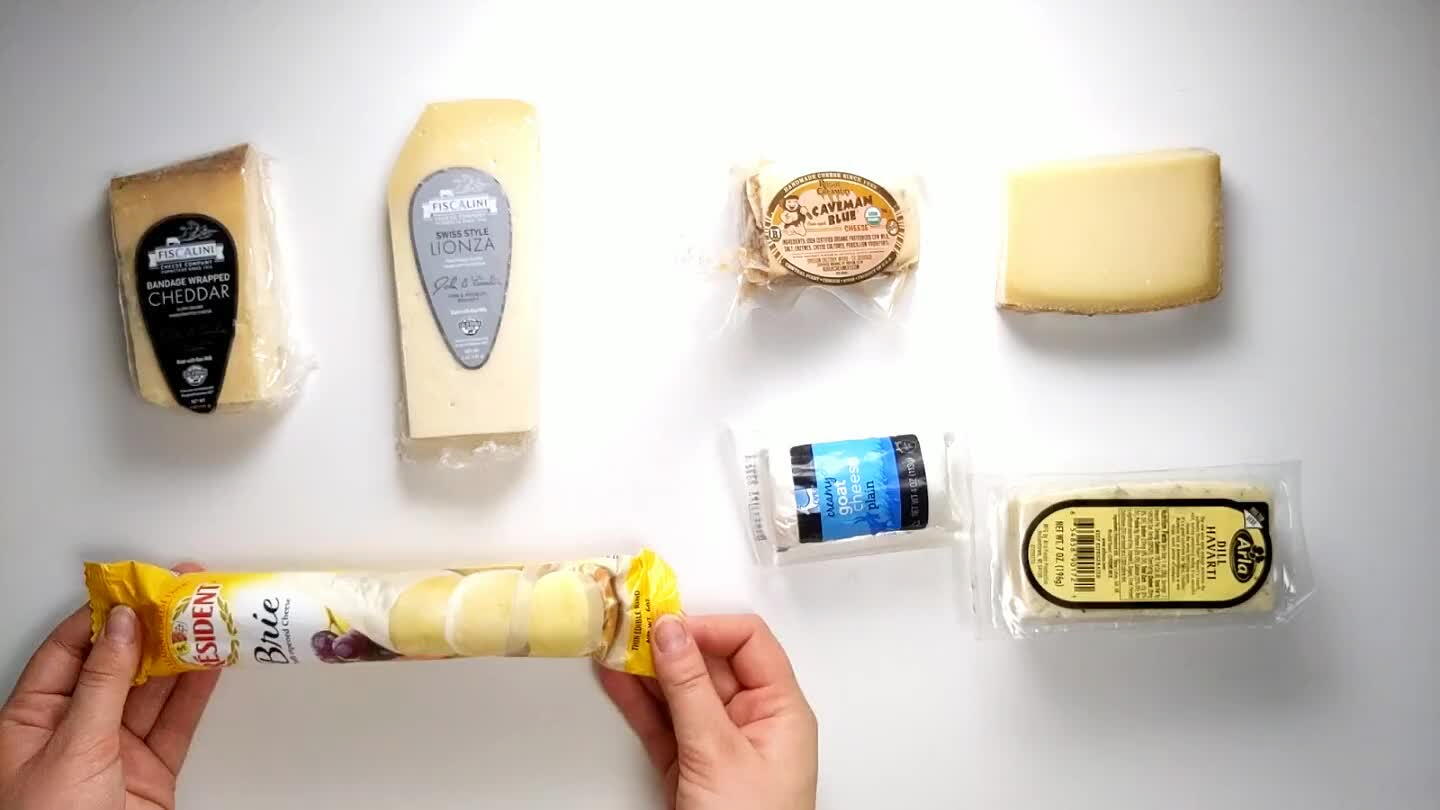 Generally for a cheese board it is nice to have cheeses of a variety of textures and flavors.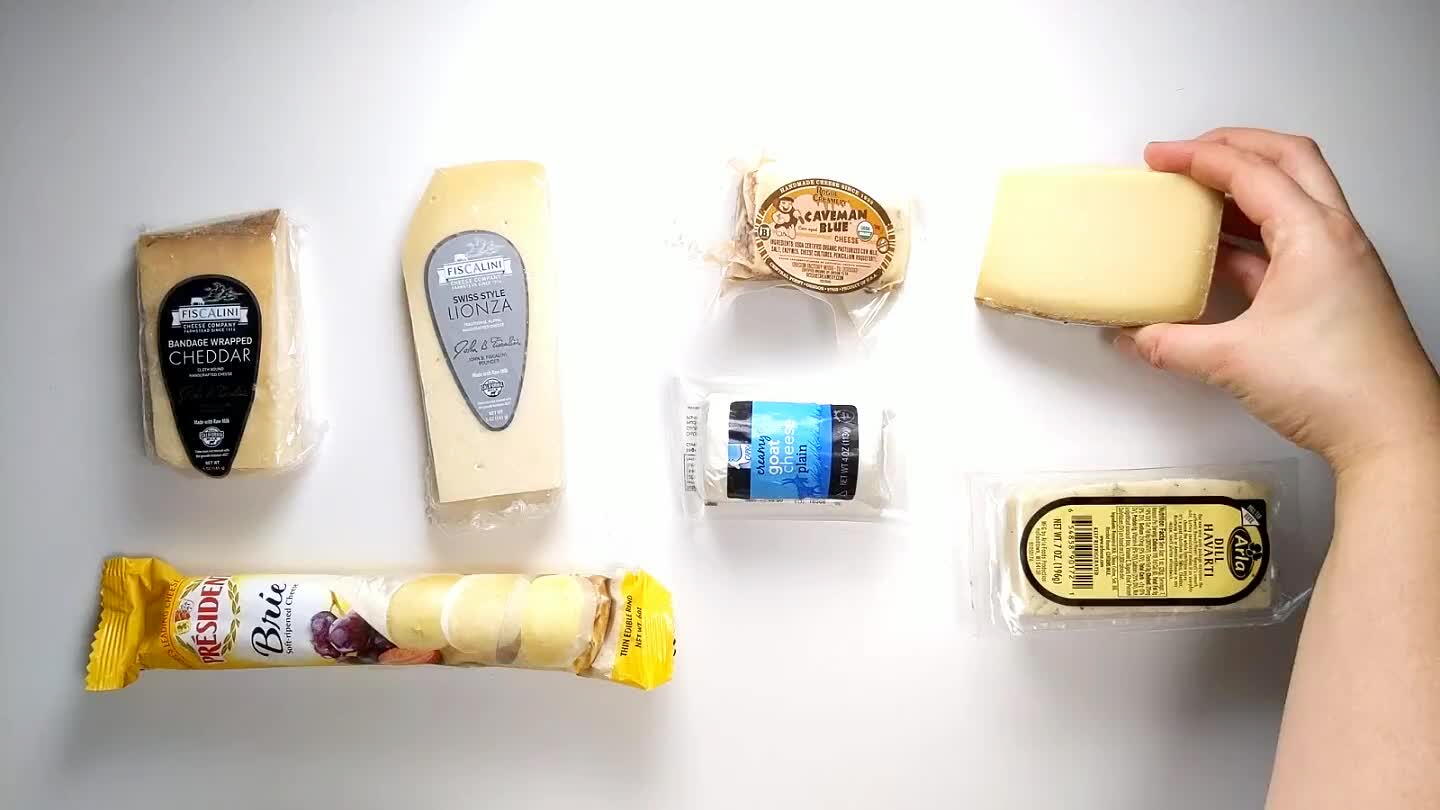 Brie, Aged Cheddar, Swiss Lizona, Goat Cheese, Blue cheese, Gruyere, Dill Havarti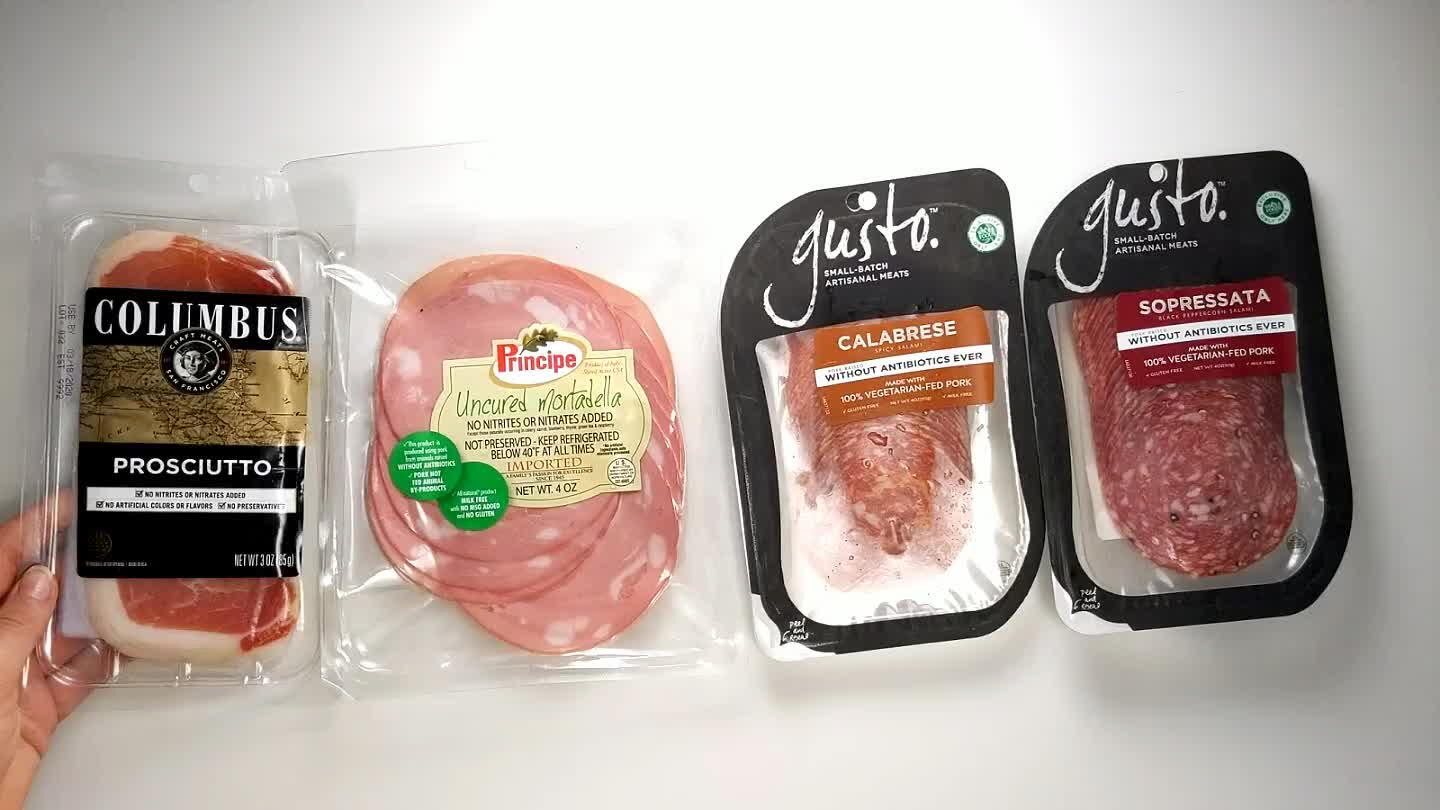 Choose a variety of cured meats to pair with your cheese. Include some different flavors and textures.
Prosciutto, Mortadella, Calabrese, Sopressata.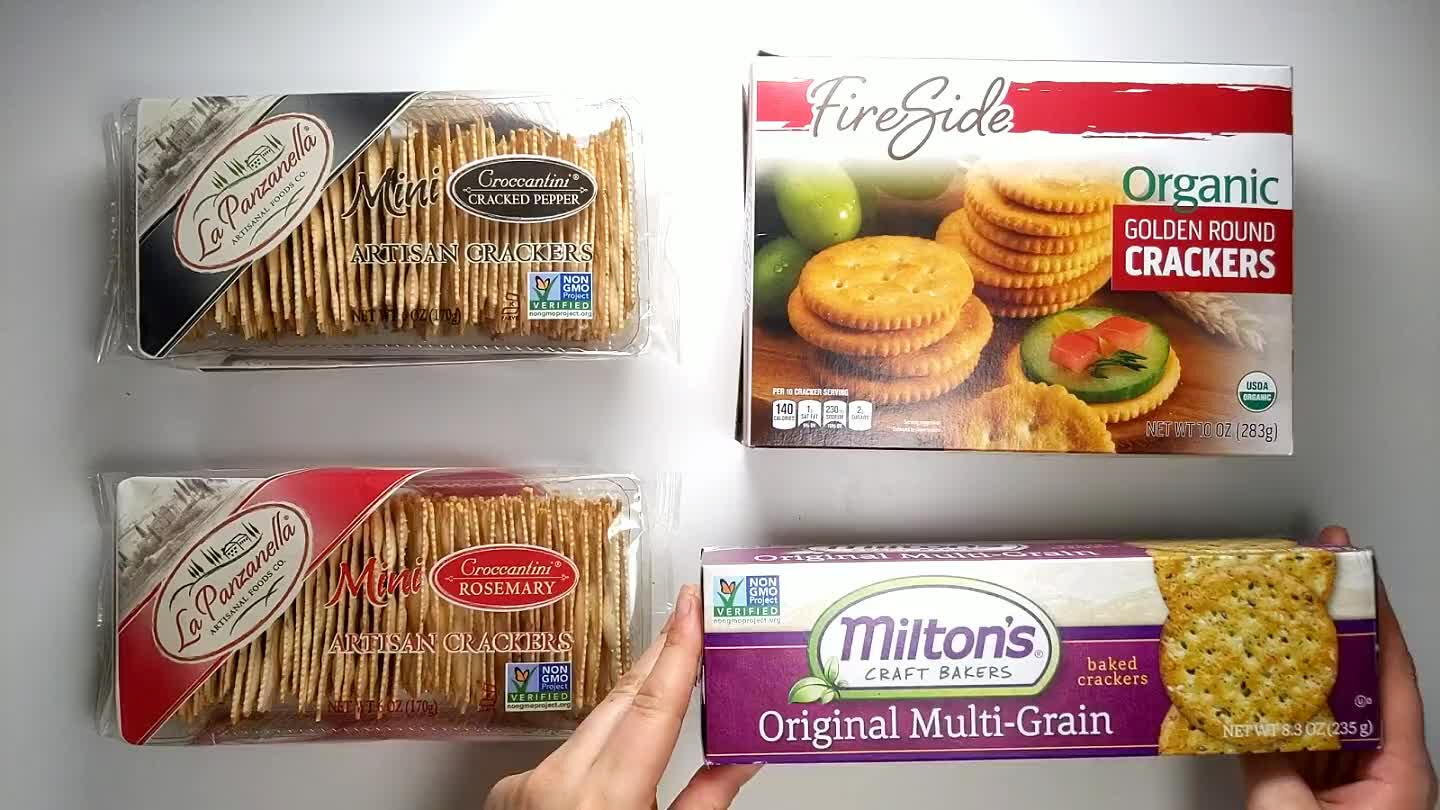 Choose a variety of crackers or breads to pair with the cheese and meats.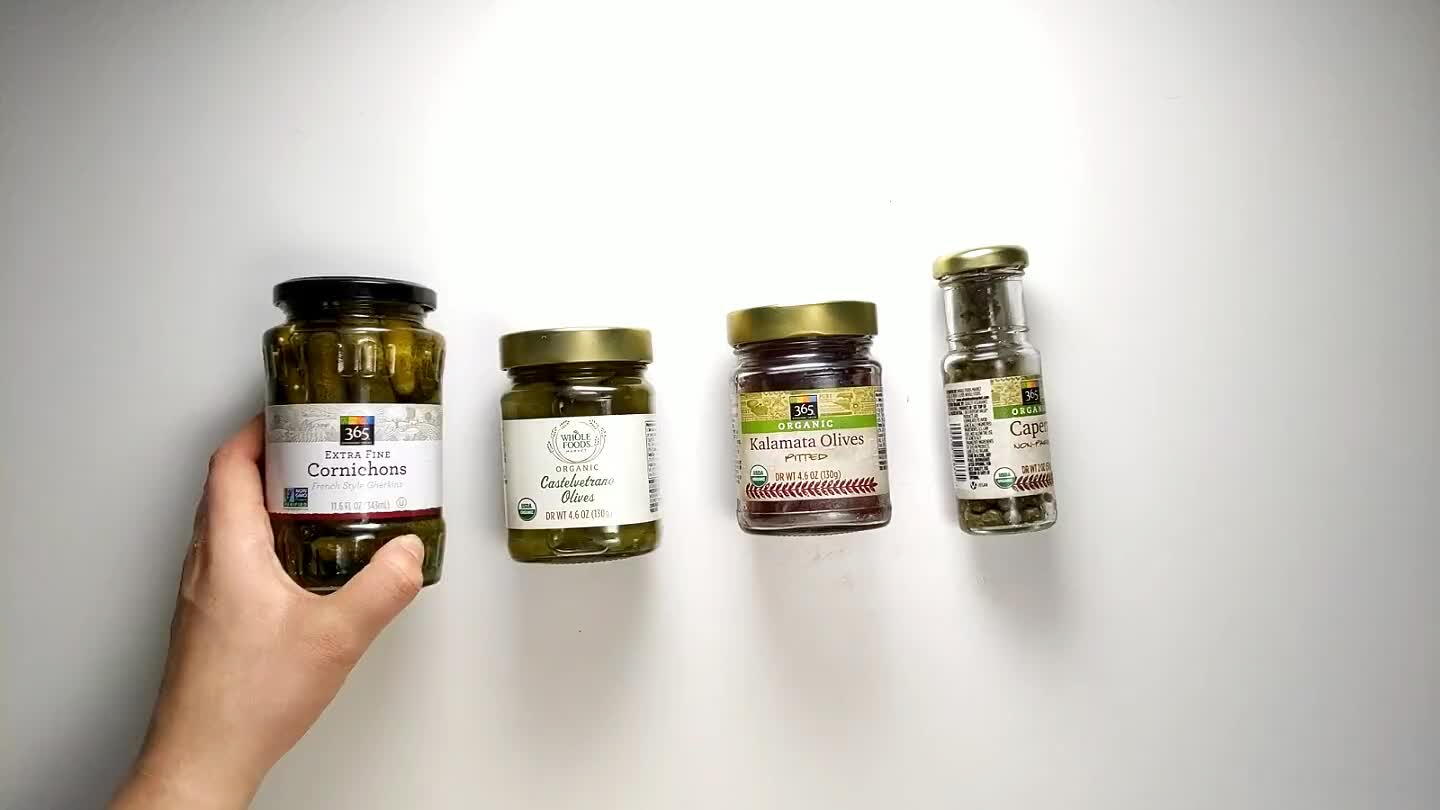 Cornichon, Castelvetrano Olives, Kalamata Olives, Capers.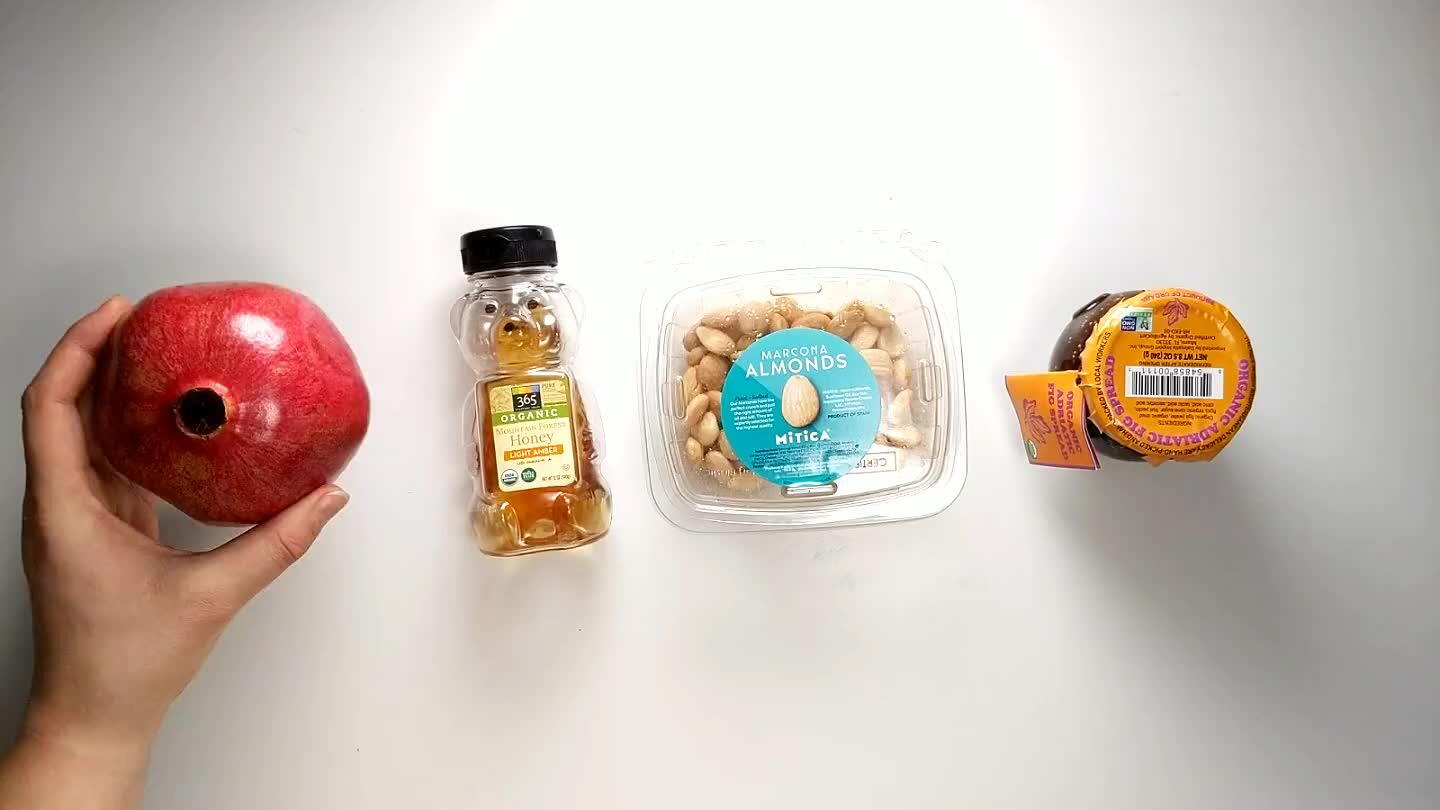 Pomegranate, Honey, Marcona Almonds, Fig Jam.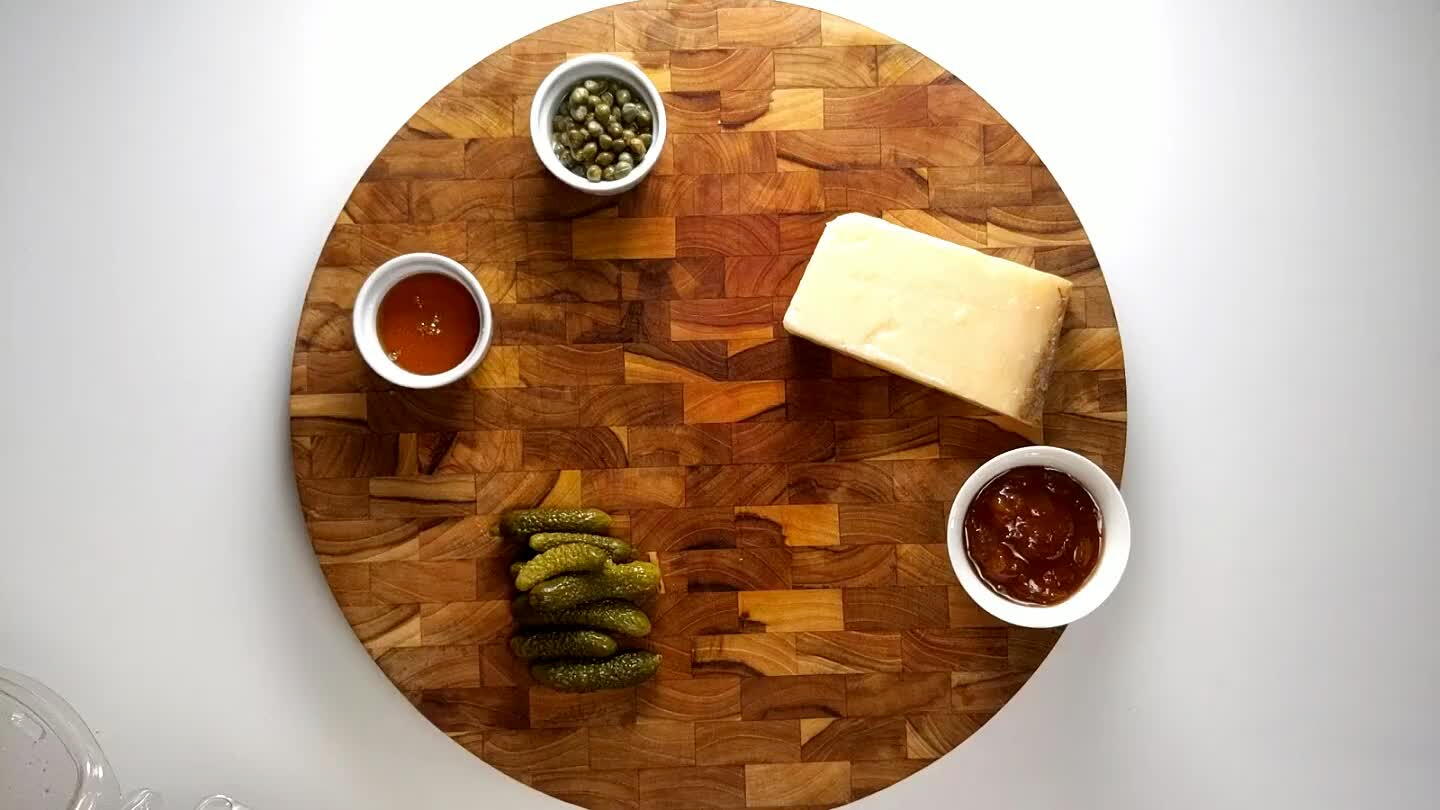 Add each of the items to the board, spreading out the cheeses and meats. Add olives, cornichons, and almonds to the board, and place jam and honey into small containers.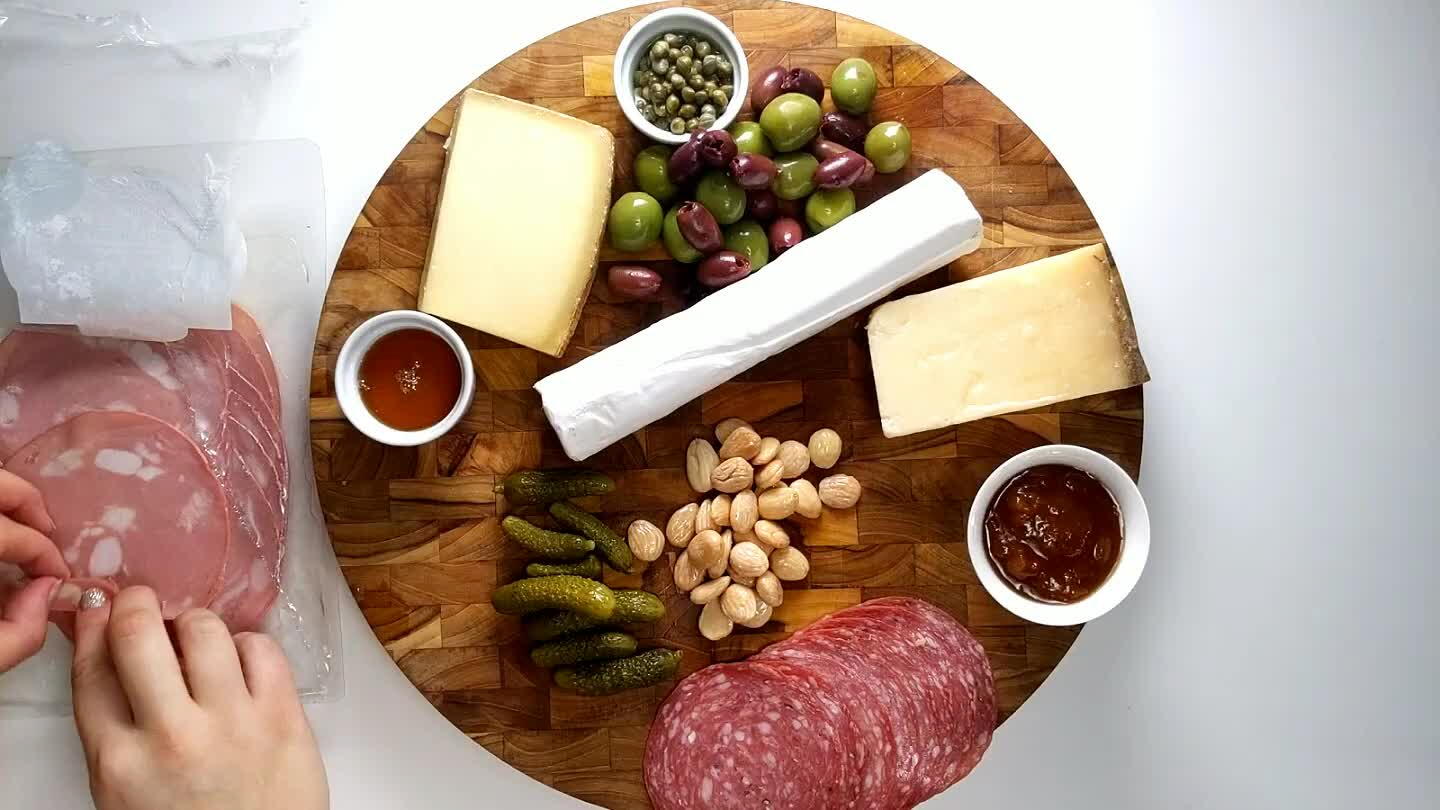 Roll up some of the meats so they can be grabbed easilly, and add crackers where there is space.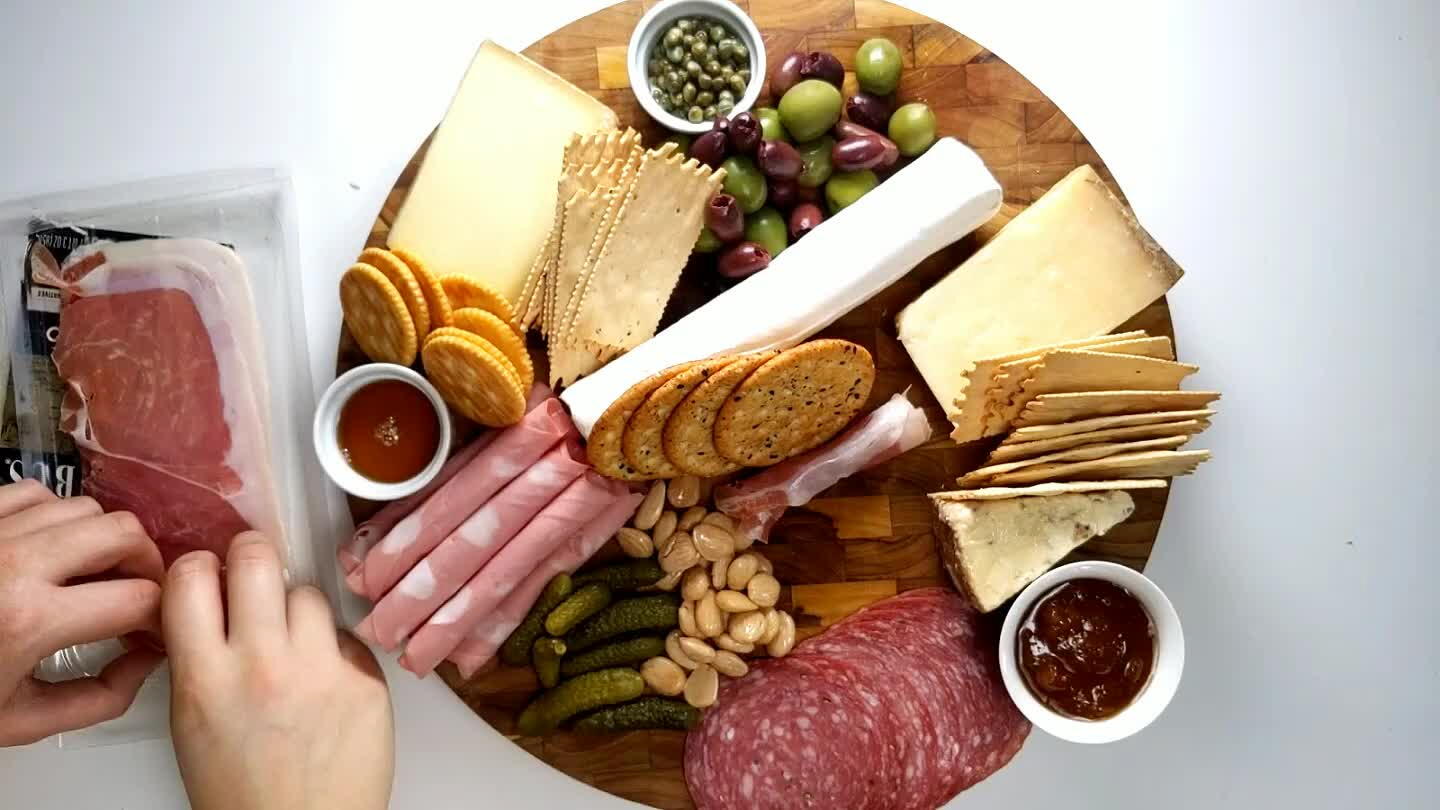 Roll prosciutto as well.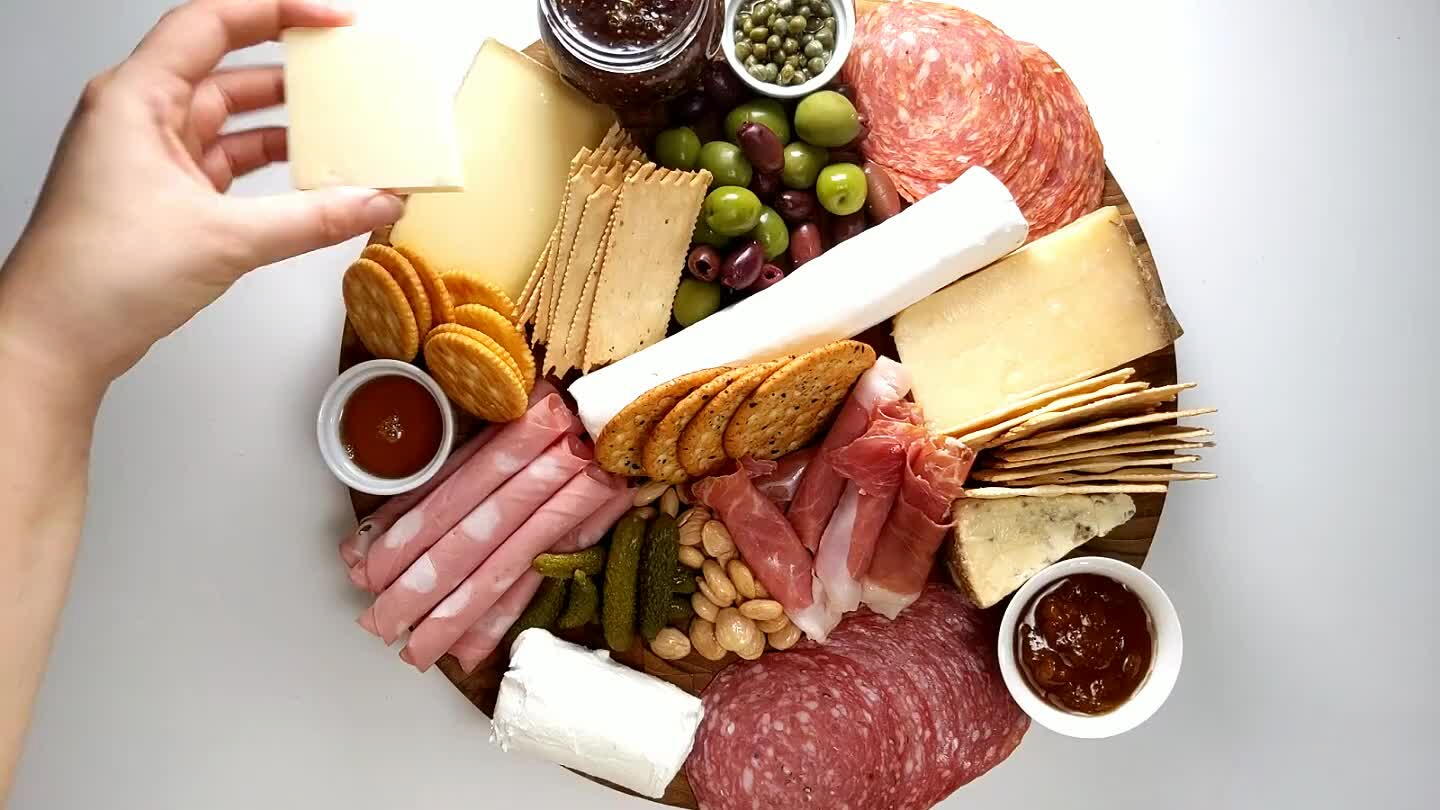 Remember to add small spoons or knives to cut the cheese and spread the preserves and honey.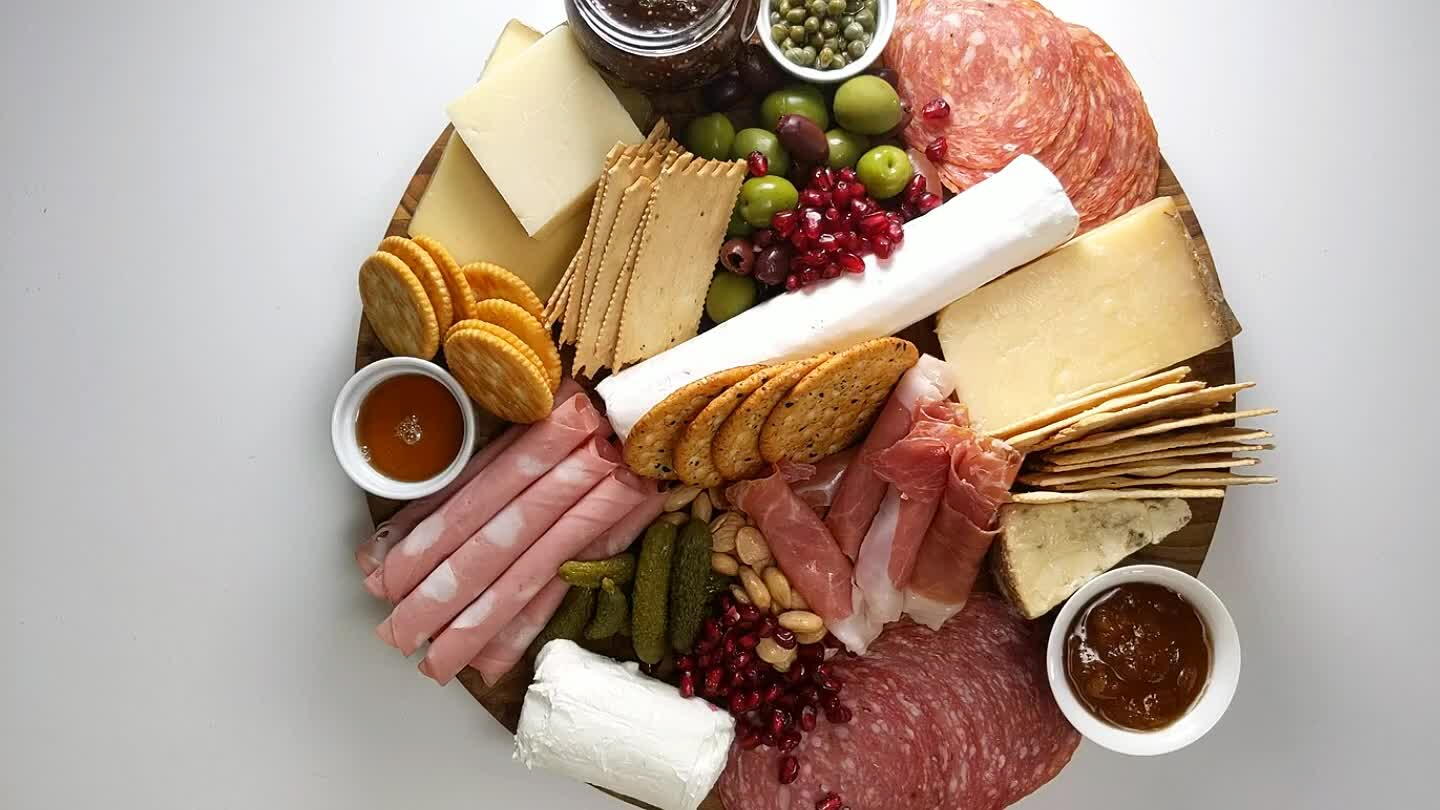 Comments