How to Butcher a Chicken
Cheaper and fresher than pre-cut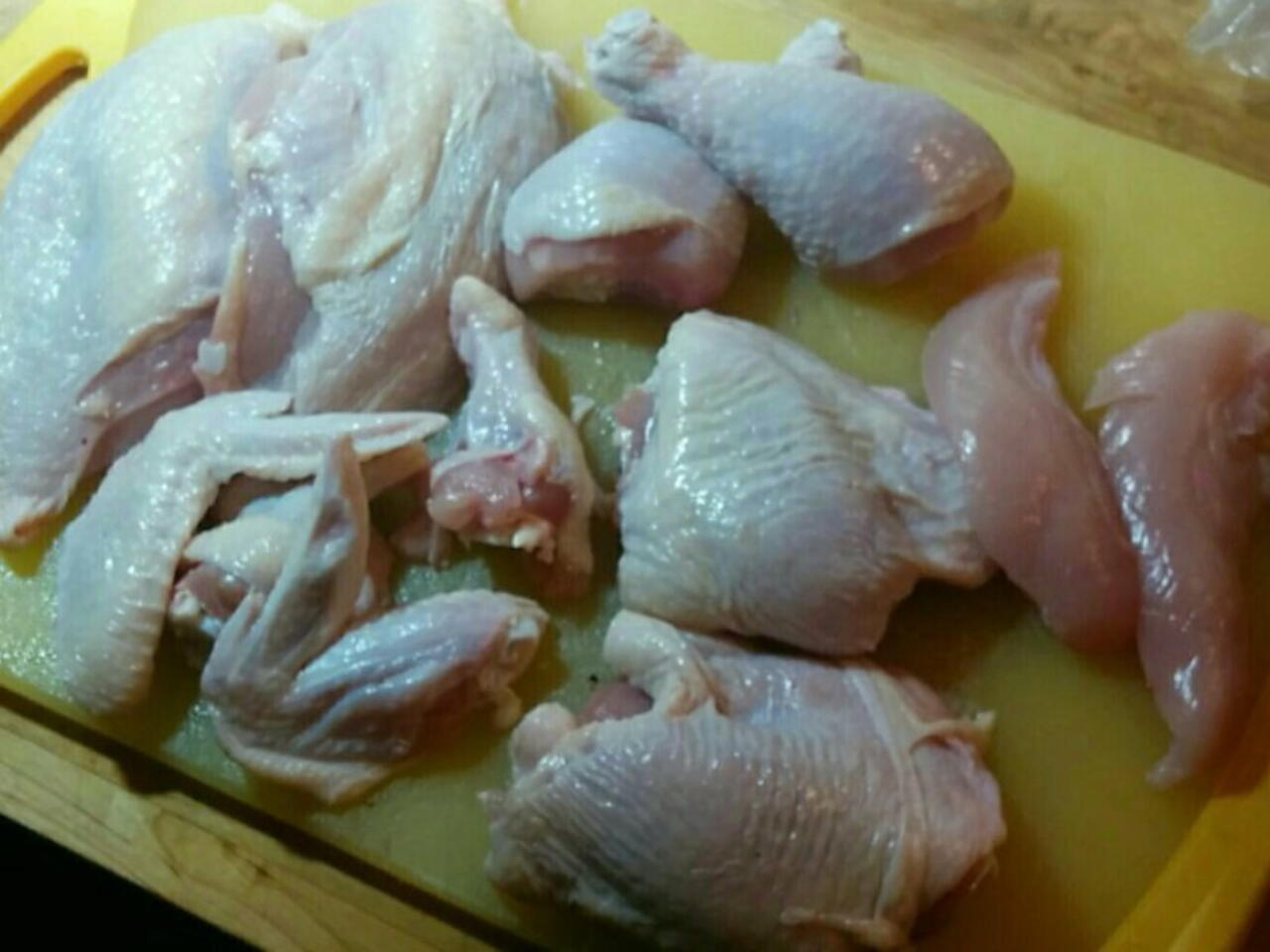 4 portions
20m
It's really easy to cut up a chicken, and once you know how, you can expand to just about any kind of bird. I try to get a whole chicken at least once a week, make some stock to have on hand and freeze the meat for meals when needed.
What you will need
1 whole chicken
A knife and a cutting board
(Nutritional facts 157 calories, 17.47 g fat, 4.03 g carbohydrates, 17.92 g protein, 55 mg cholesterol, 718 mg sodium)
How to cook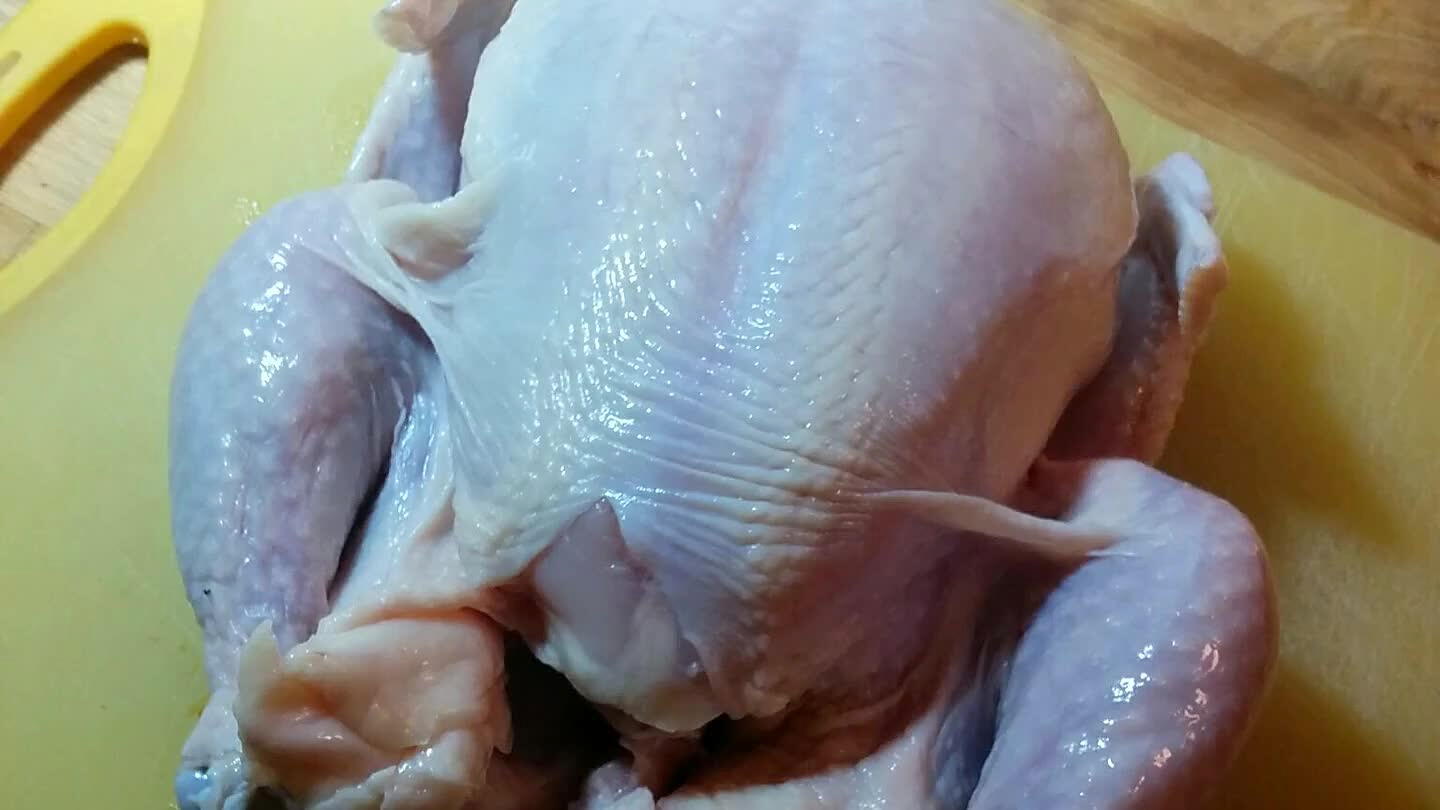 Get your chicken rinsed off and laid out. Grab your biggest, sharpest knife!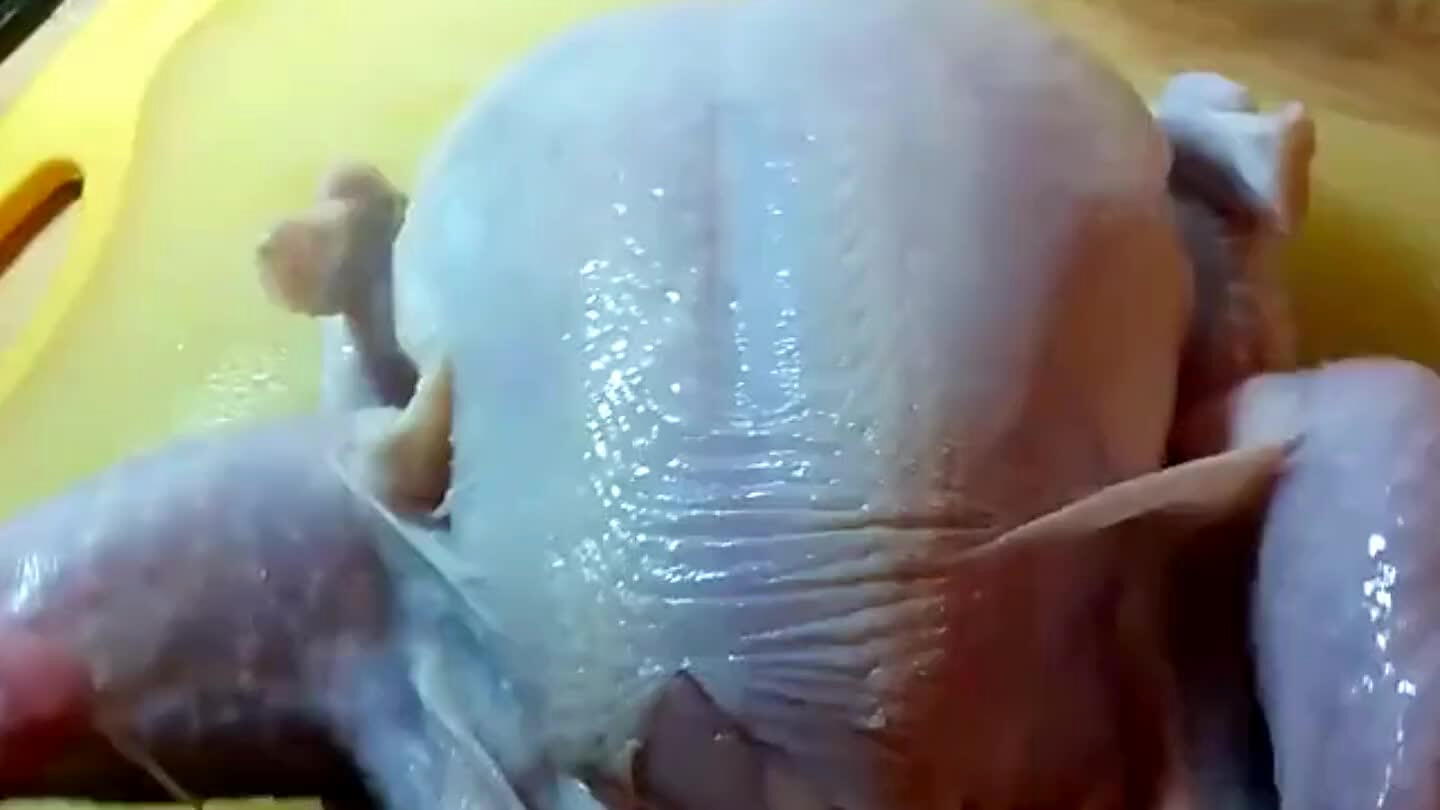 I always start at the legs. Slice through the skin at the inner thigh and then flip the chicken over, pulling the leg back until the hip joint pops.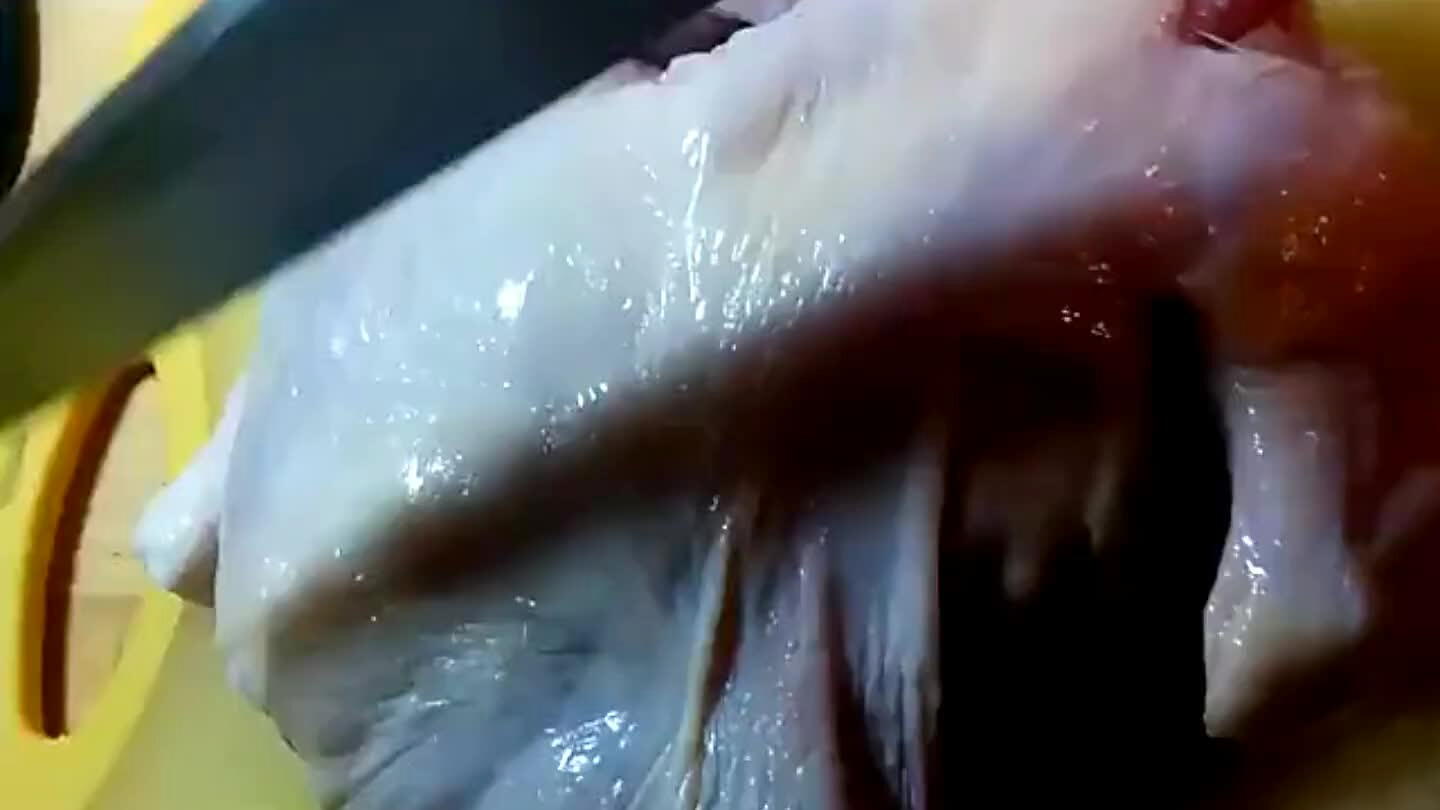 Now cut along the back and peel away the skin a bit to reach the tender little muscle at the lower back. You can press your fingers into the edge of that muscle and scrape it away from it's little rounded nesting place against the pelvis. That morsel is called the thigh oyster. Now that it's out of the way, you can slice at the hip joint and continue along the back to remove the thigh completely.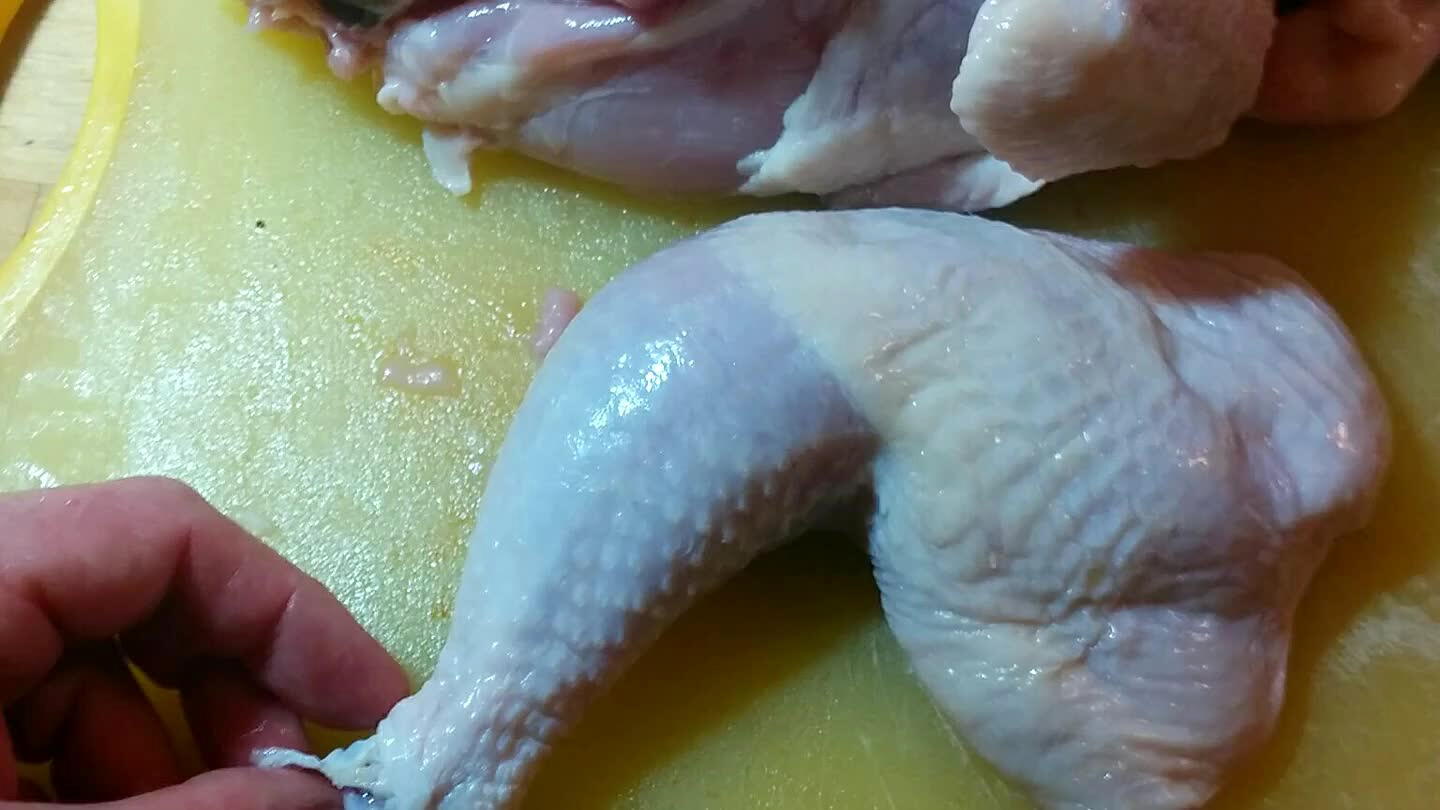 To separate the thigh from the drumstick, slice through the knee. It can be a bit tricky, but if you learn to find the right angle, you can slice straight through the cartilage of the knee without hitting bone.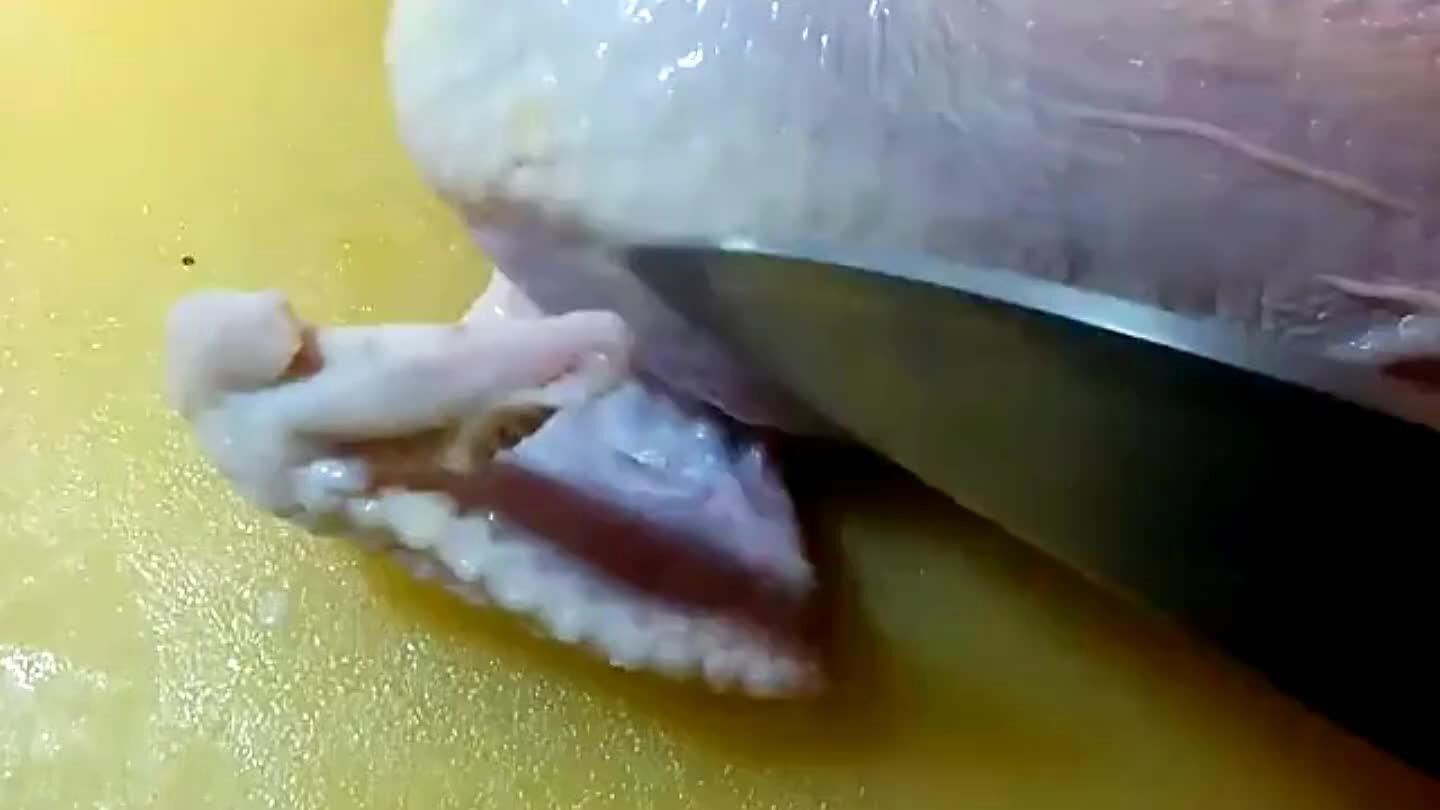 Similarly, if you find the right angle on the elbow, you can separate the wing from the drummie.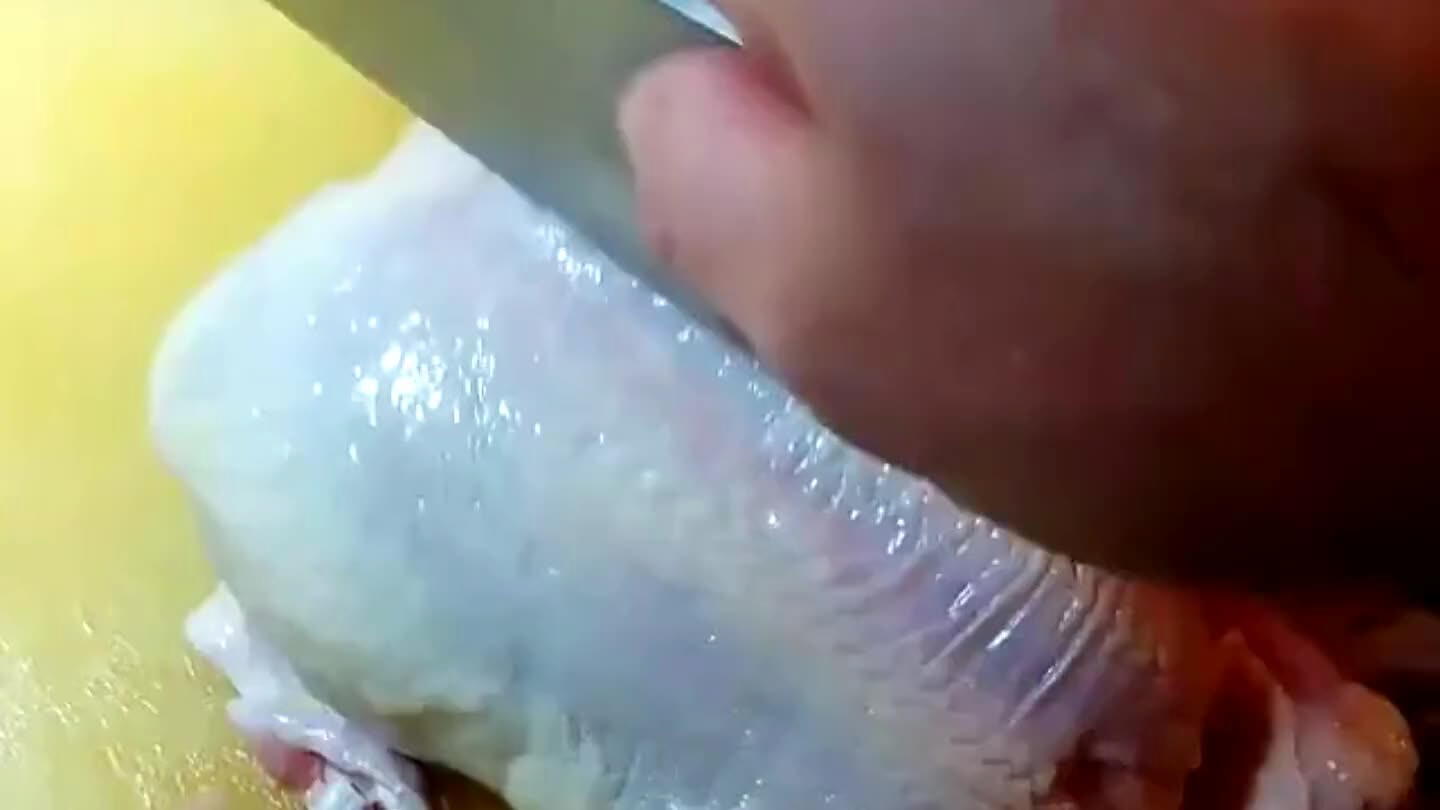 Now cut down the face of the breast. You should slice along the breast plate, careful to get as much meat as possible. You may need to break through the wishbone at the collar.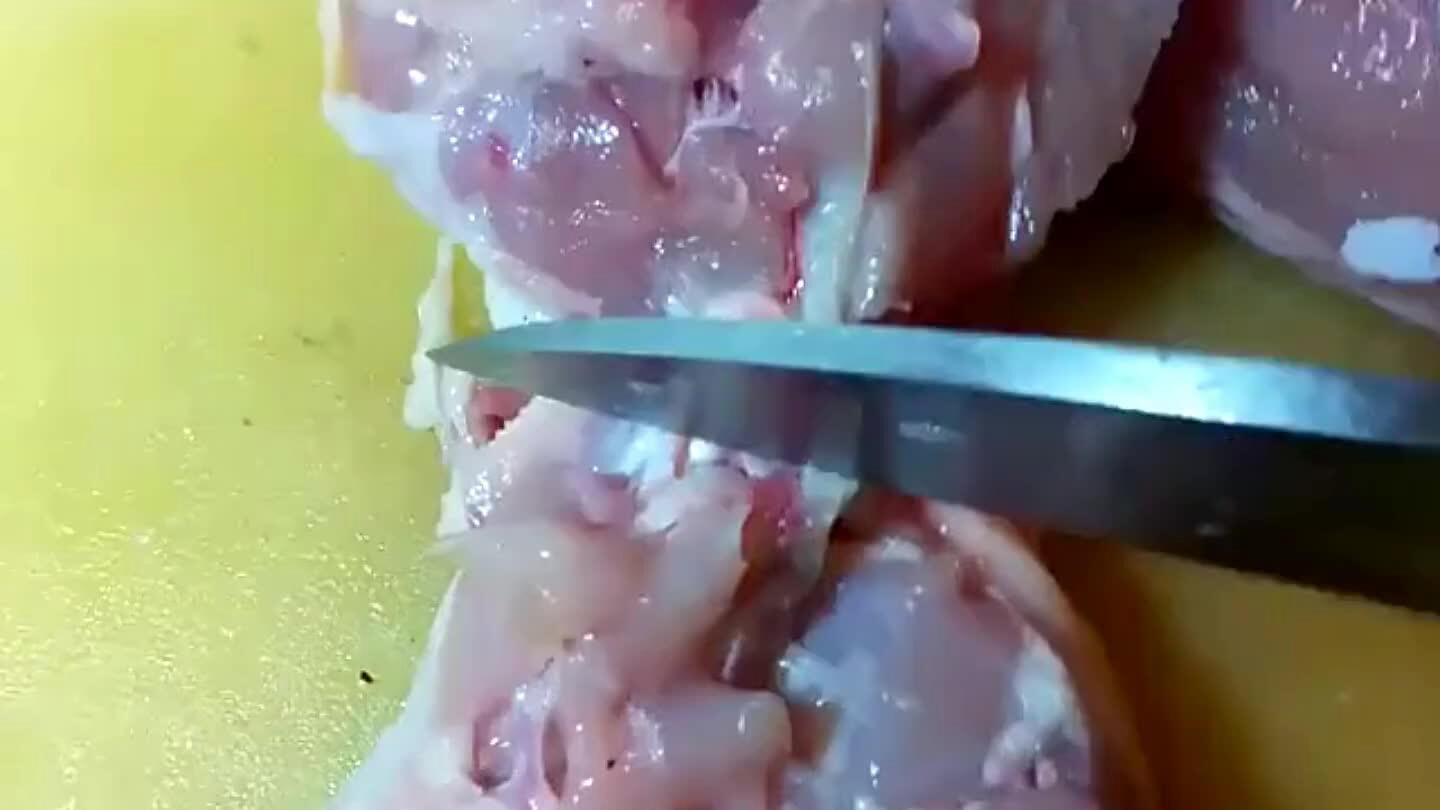 The breast should still be joined at the rounded tip of the tender, under rather the shoulder. Like the knee and elbow, the shoulder can be separated easily once you find the right angle to attack.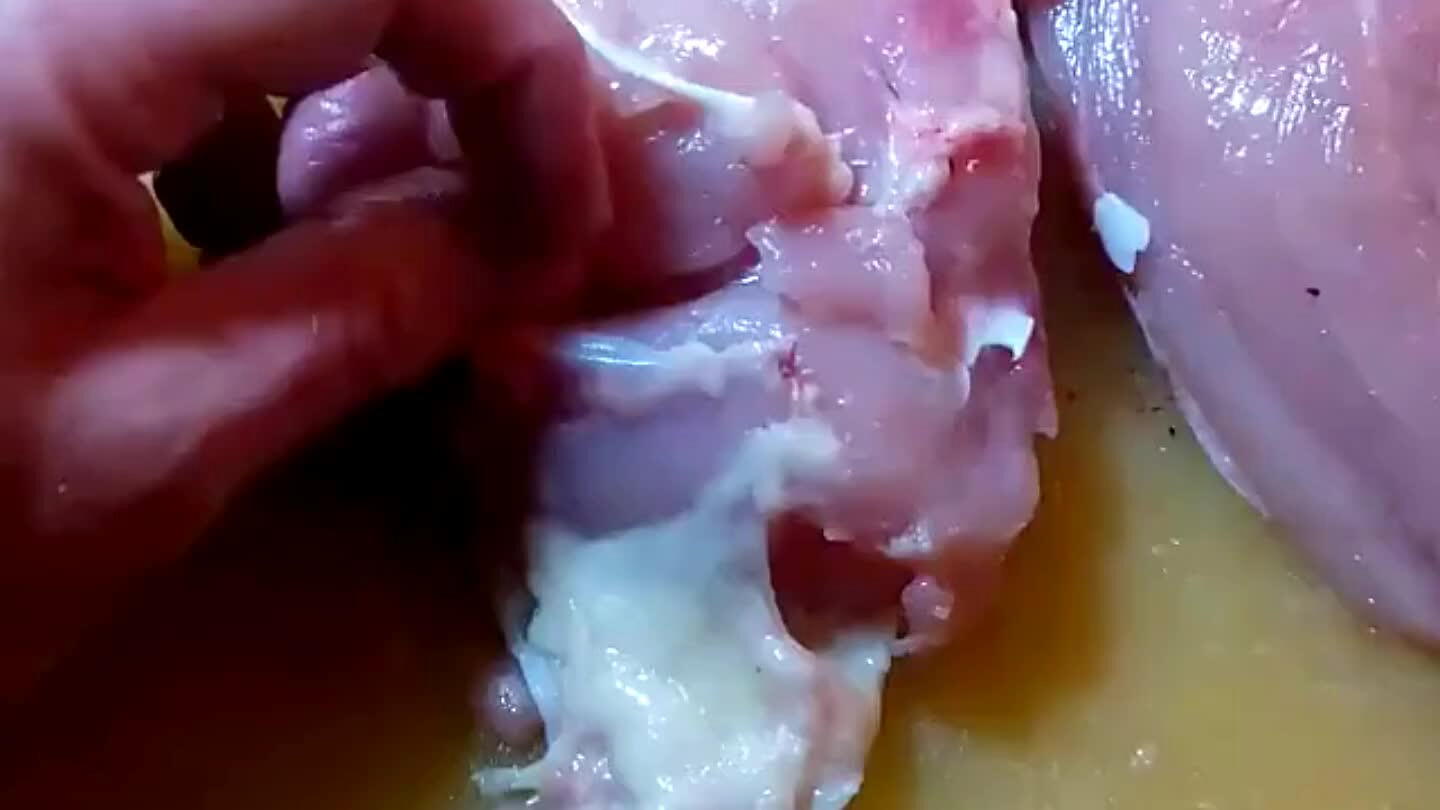 Feel at the edge of the breast for any remnant of the wishbone to remove. Then, slice off the drummie, leaving your boneless chicken breast. If you keep the drummie on, this cut is what's known as the 'airline' breast.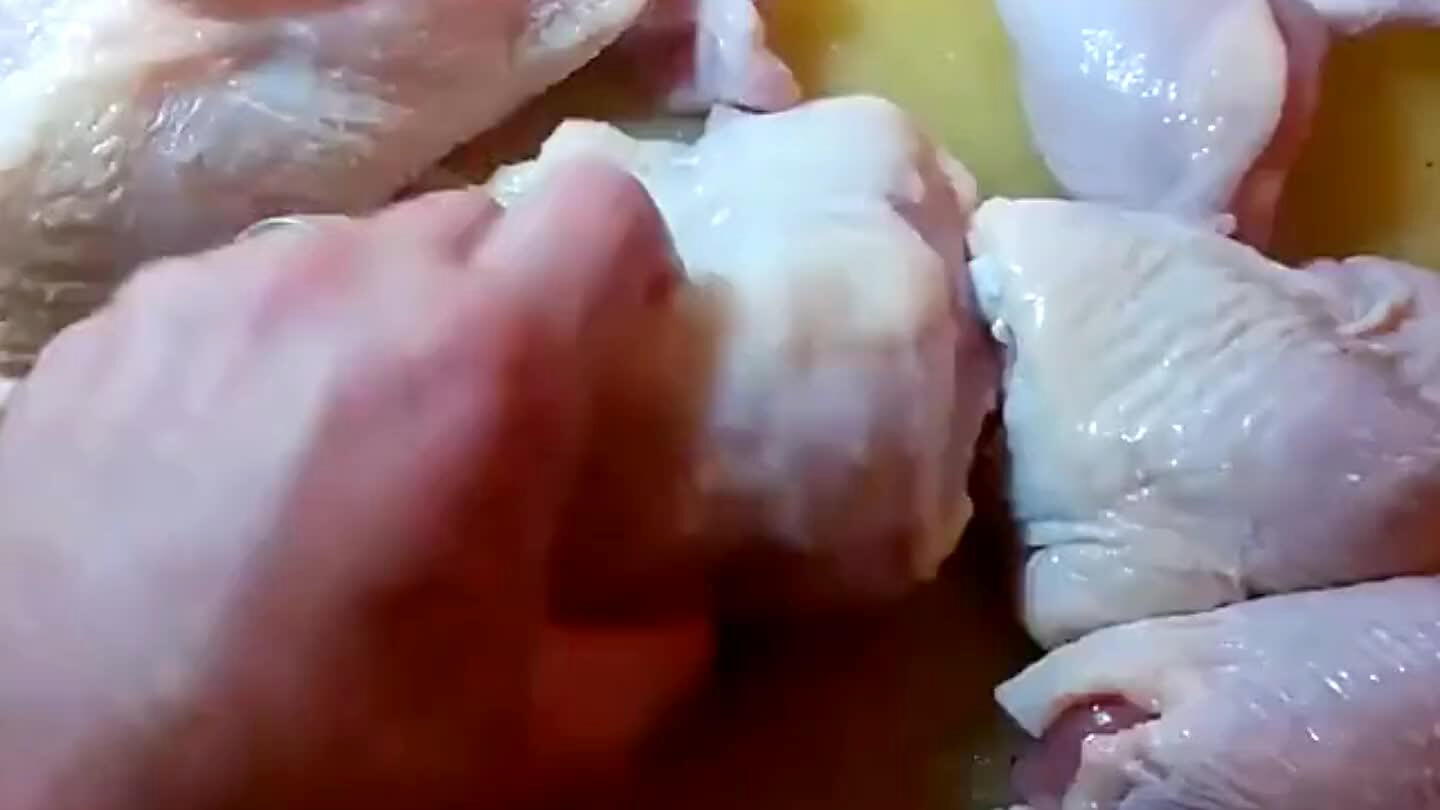 Let's take off the tender, that flappy bit under the breast. You can slice it off, or even just tear it away. It's good to cut out most of the piece of white sinew that runs the length of the tender because this can be chewy.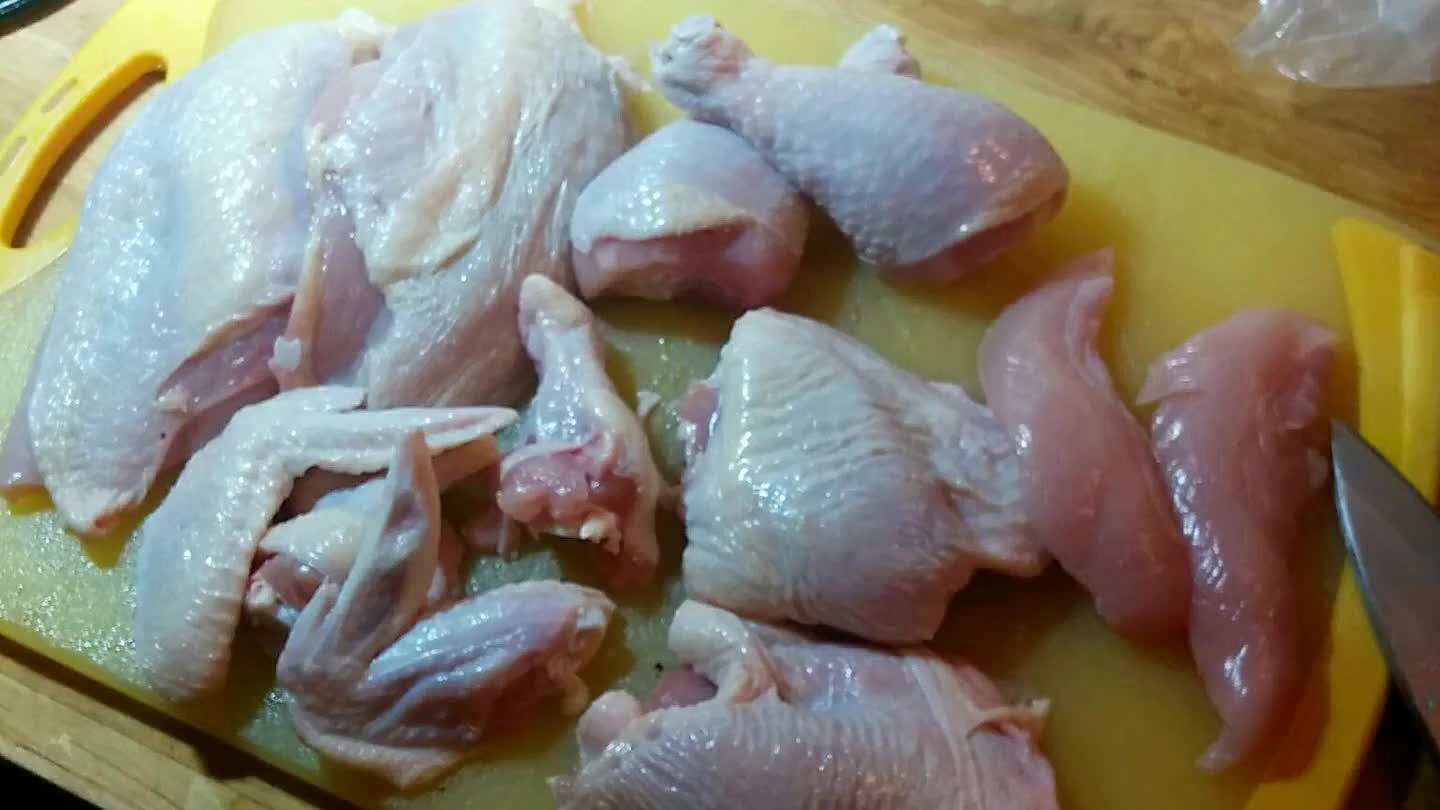 All done. You're looking at boneless breasts, wings, drummie, drumsticks, thighs, and tenders.