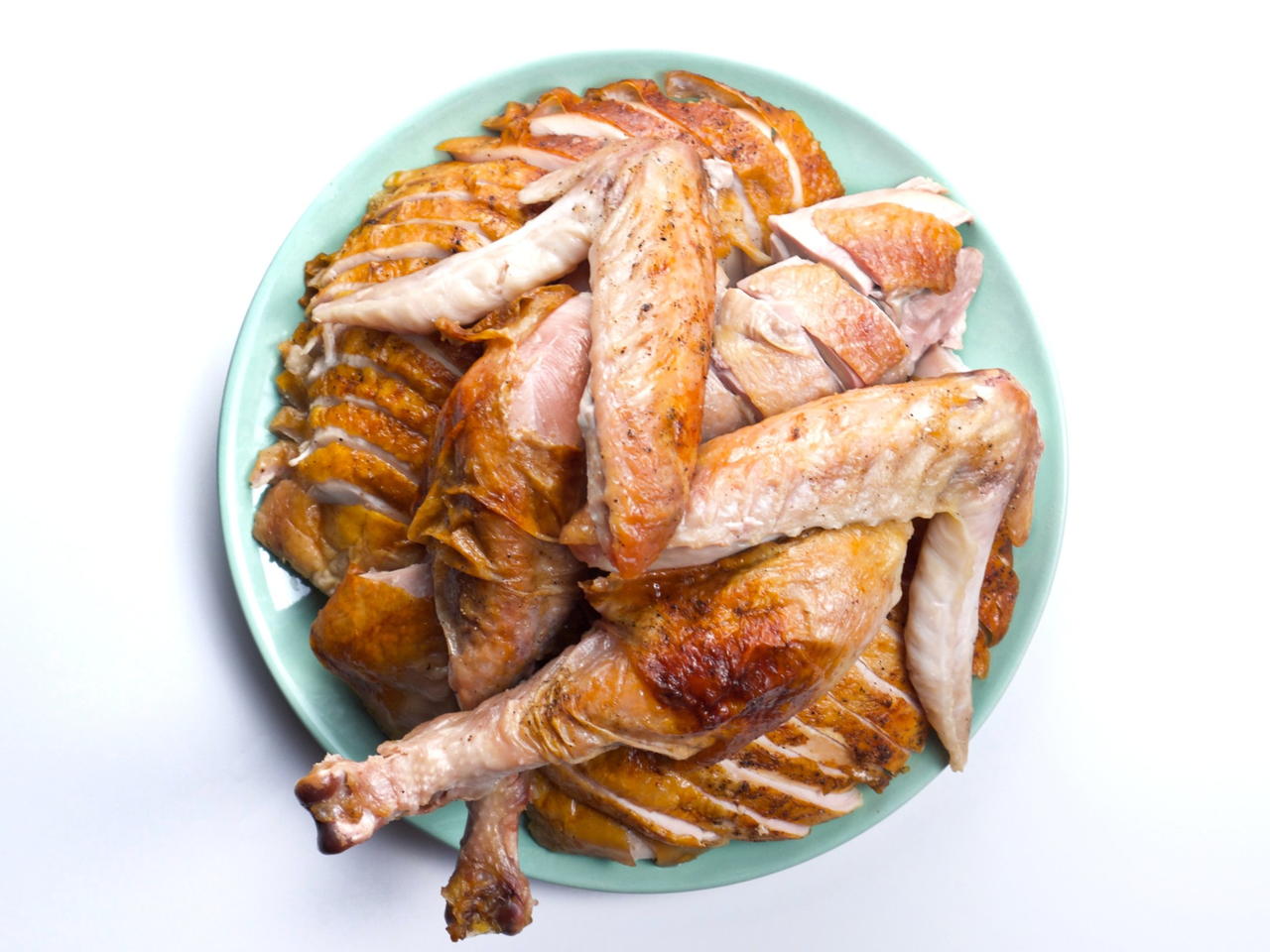 What you will need
1 Whole Roast Turkey
(Nutritional facts 1 calories, 0.02 g fat, undefined g carbohydrates, 0.3 g protein, 0 mg cholesterol, 0 mg sodium)
How to cook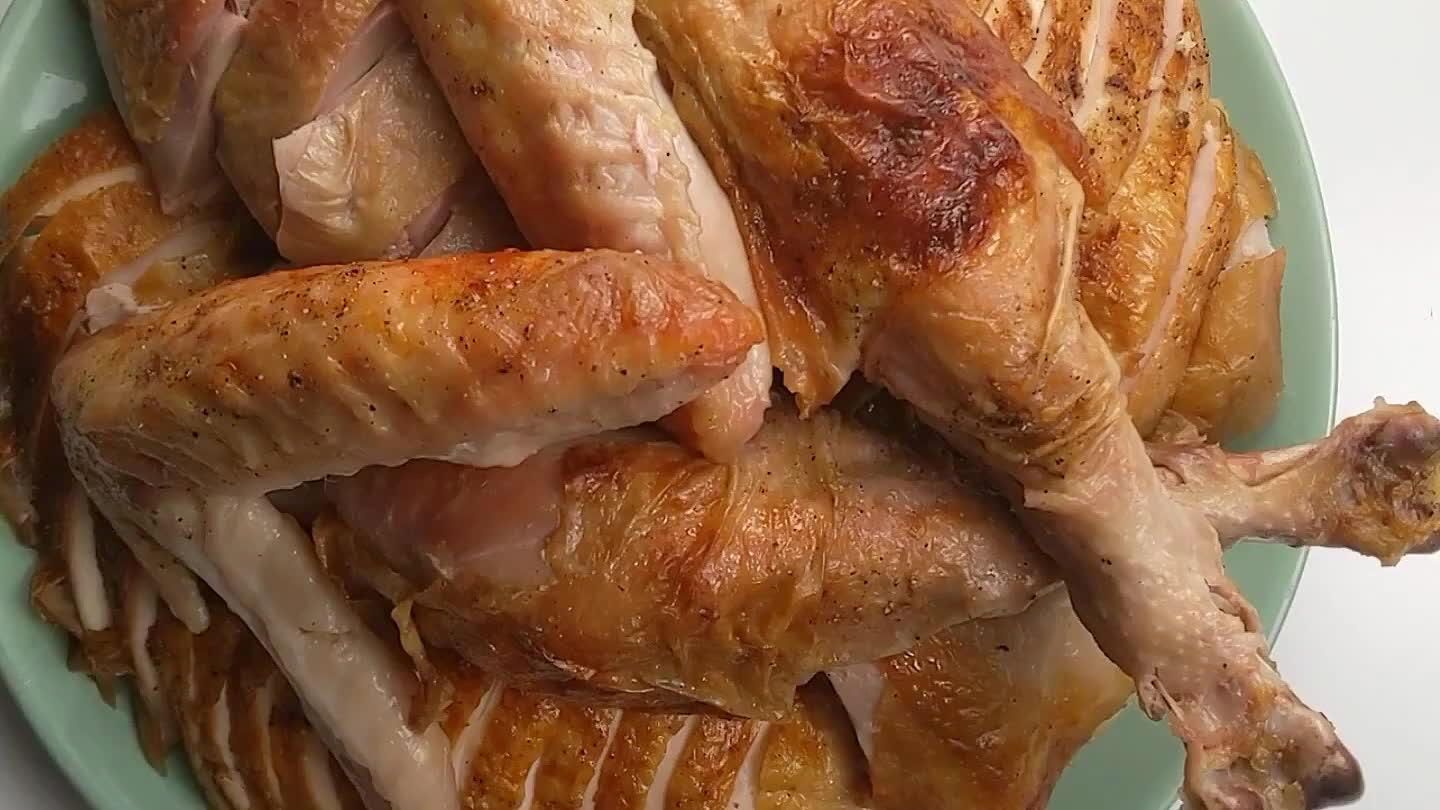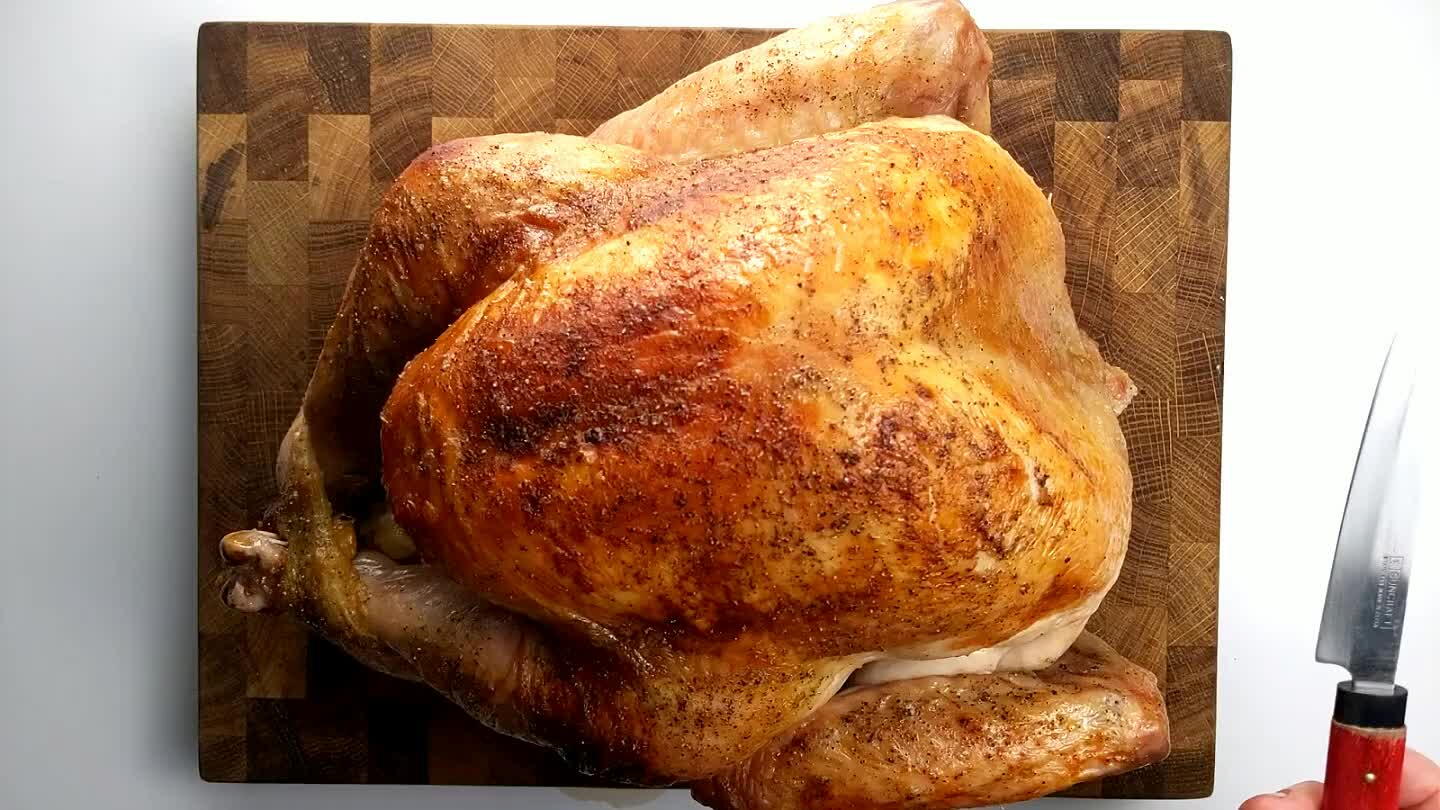 Slice away any twine or skin that's holding the legs together. You probably tied up your turkey in some way to help it cook evenly?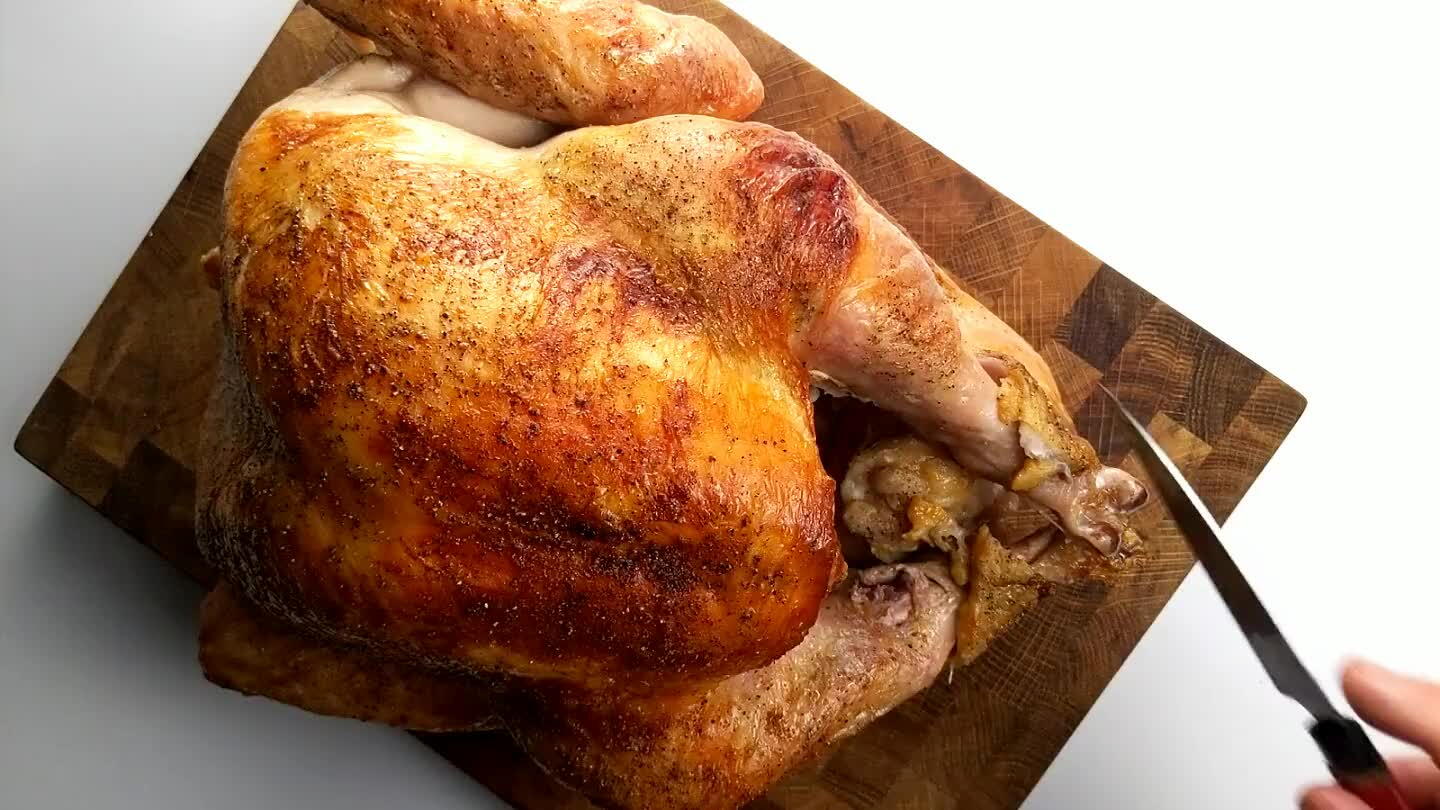 Slice the skin that is stretched between the leg and breast. press the legs gently away from the body.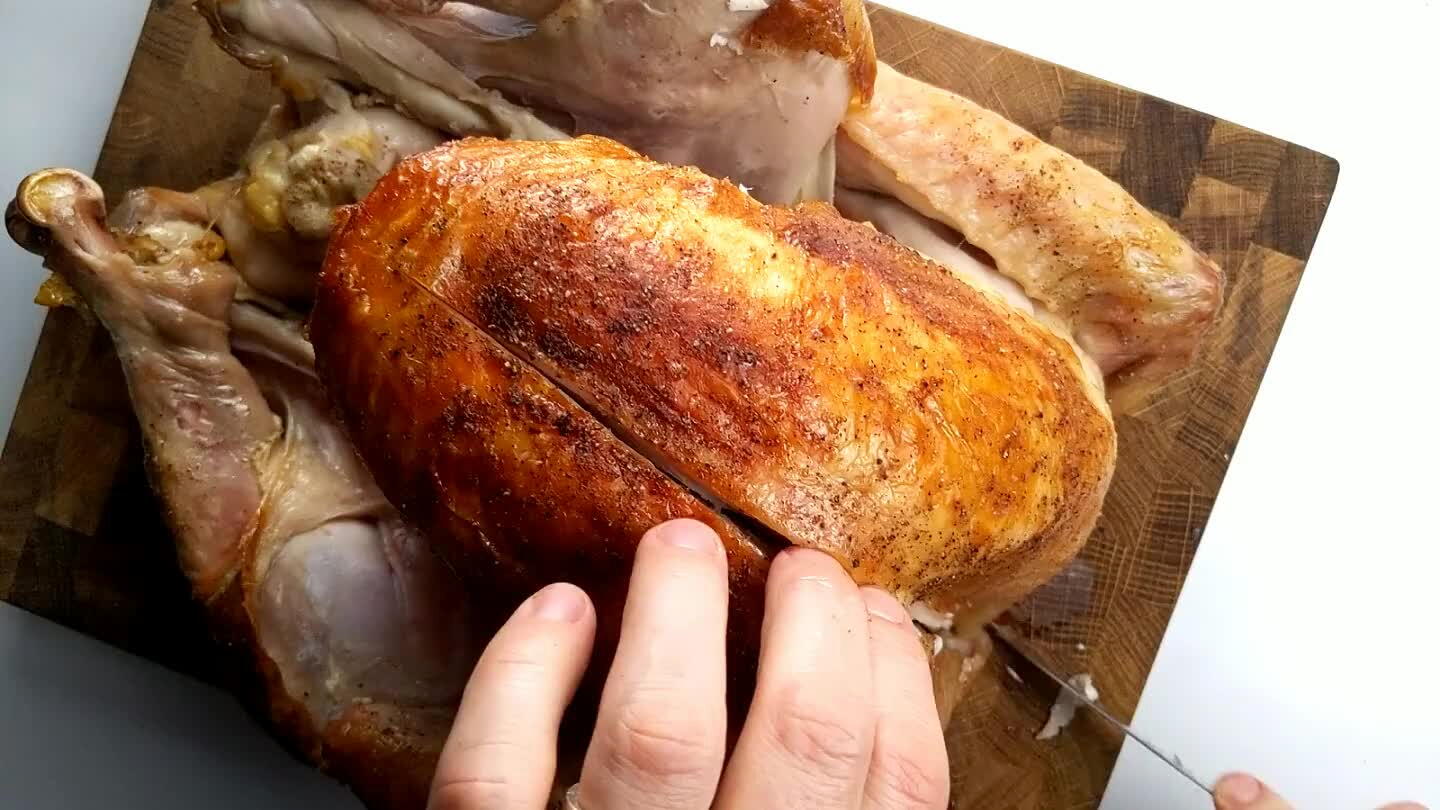 Slice along both sides of the breast bone, following the curve along the body to separate the breast meat from the sternum and rib cage.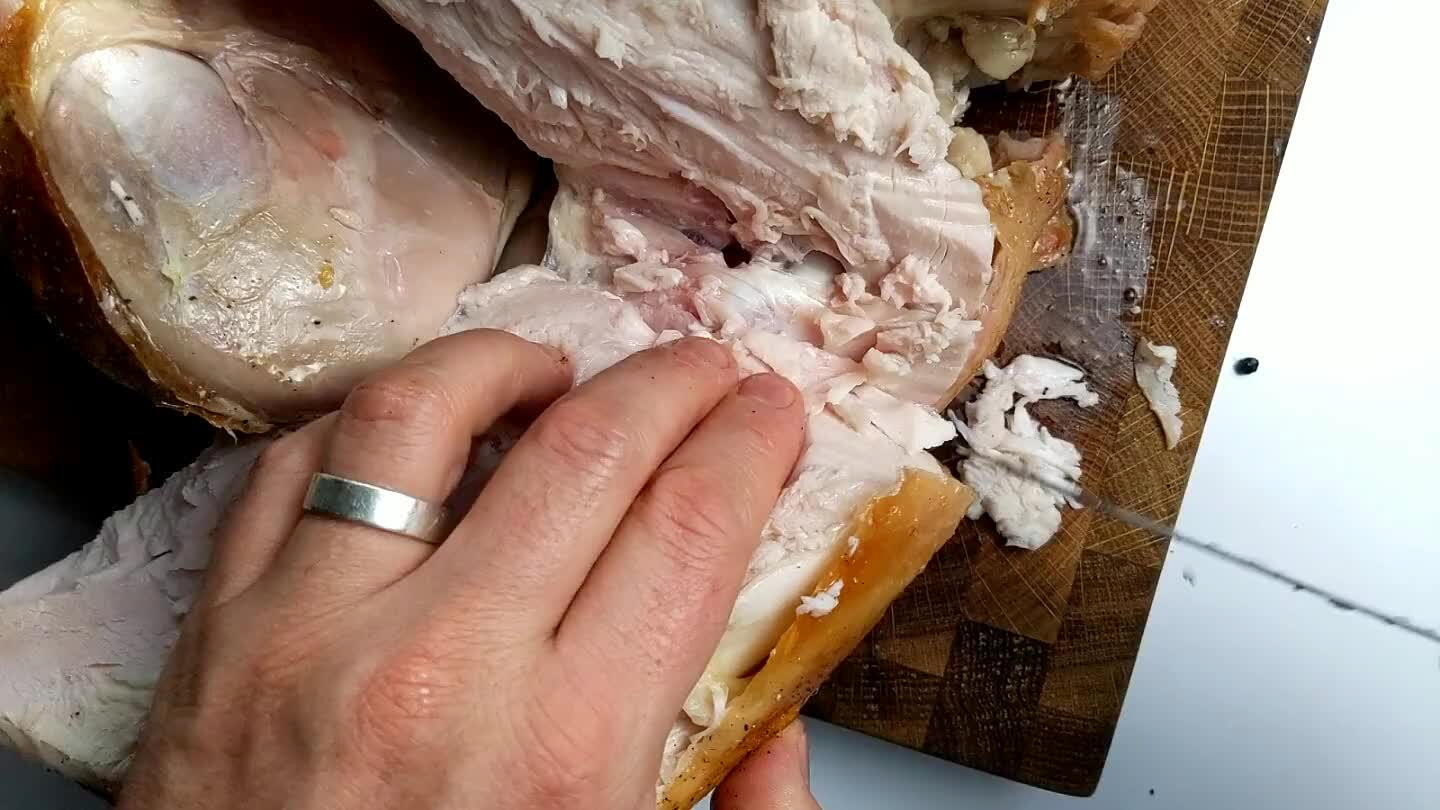 The breast should slice away easily from the body until you reach the shoulder joint where the wing is attached. Slice at this joint to cut away at the tendon that holds it together. This should free the whole breast with the wing attached. Repeat on the opposite side.
Pull the knees behind the back to release the thigh joint. Slice between the back bone and thigh to release the leg from the carcass.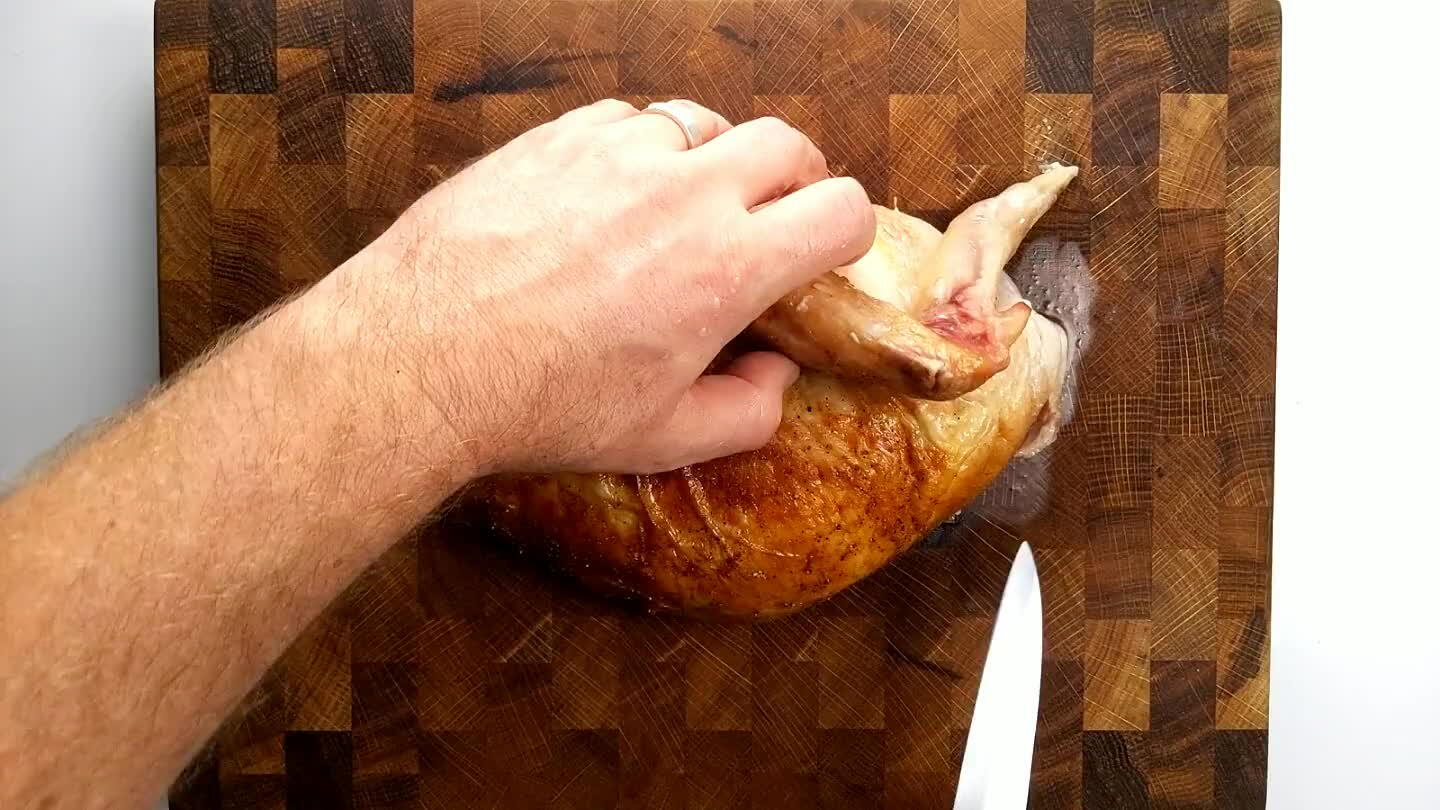 The wing and breast are still connected. Slice the wing away from the breast. Feel around for any bone or cartilage remaining in the breast and remove them if present.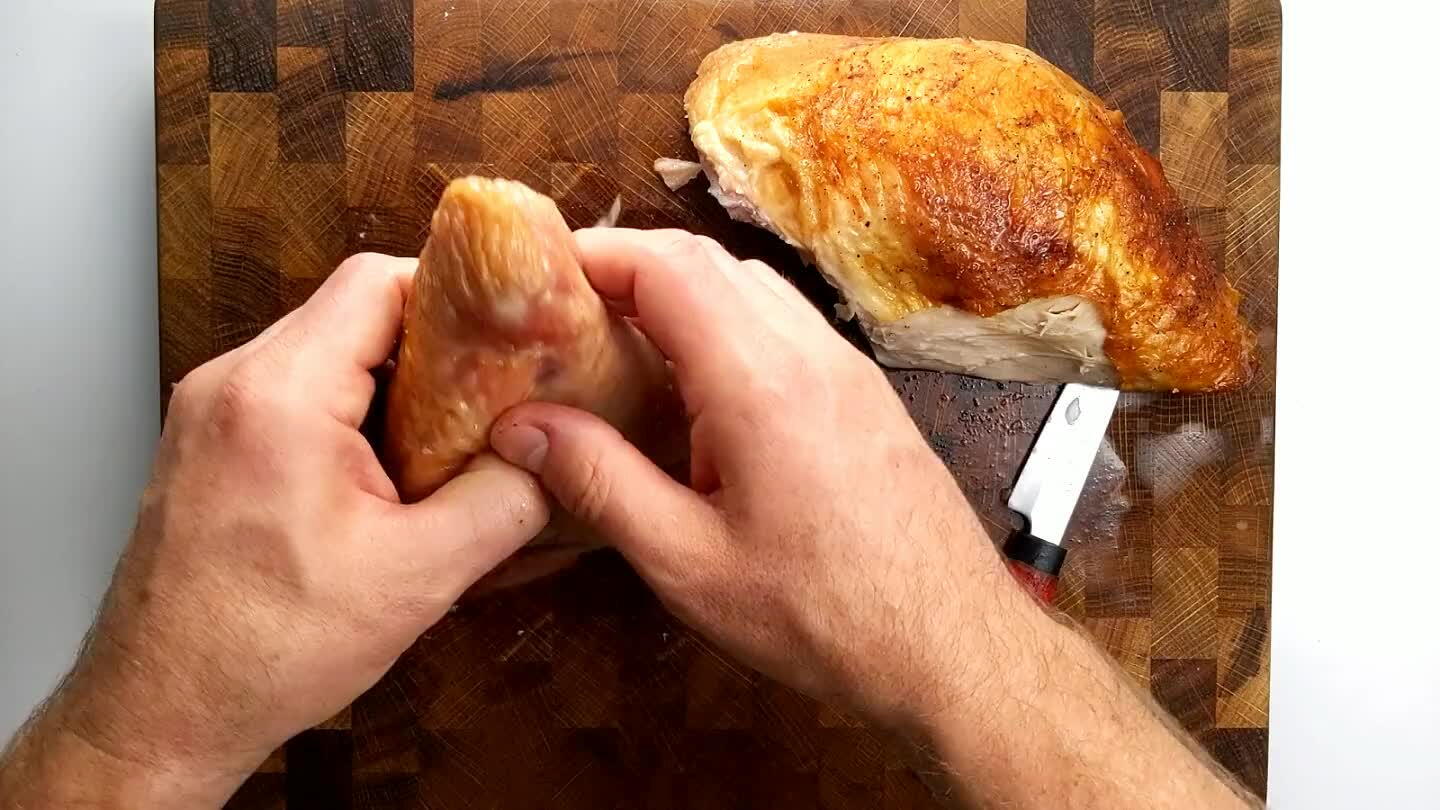 Slice at the joint between the wing and drummie to divide them.
With a sharp knife, slice the breast thinly on a bias. A sharp knife will make it easier to leave a strip of skin neatly attached to each slice of breast which really improves the presentation.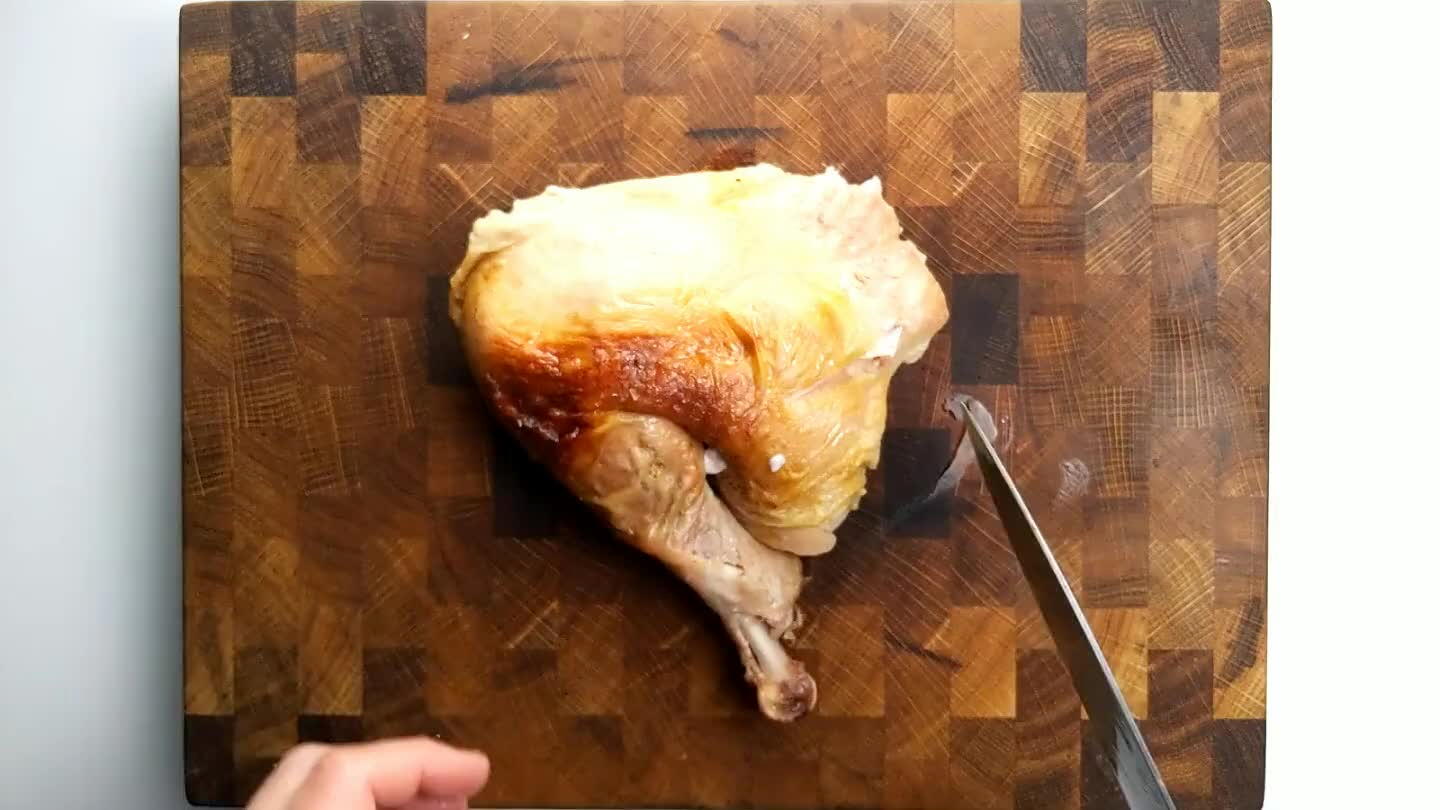 Separate the thighs and drumsticks. by slicing between them around the area of the knee.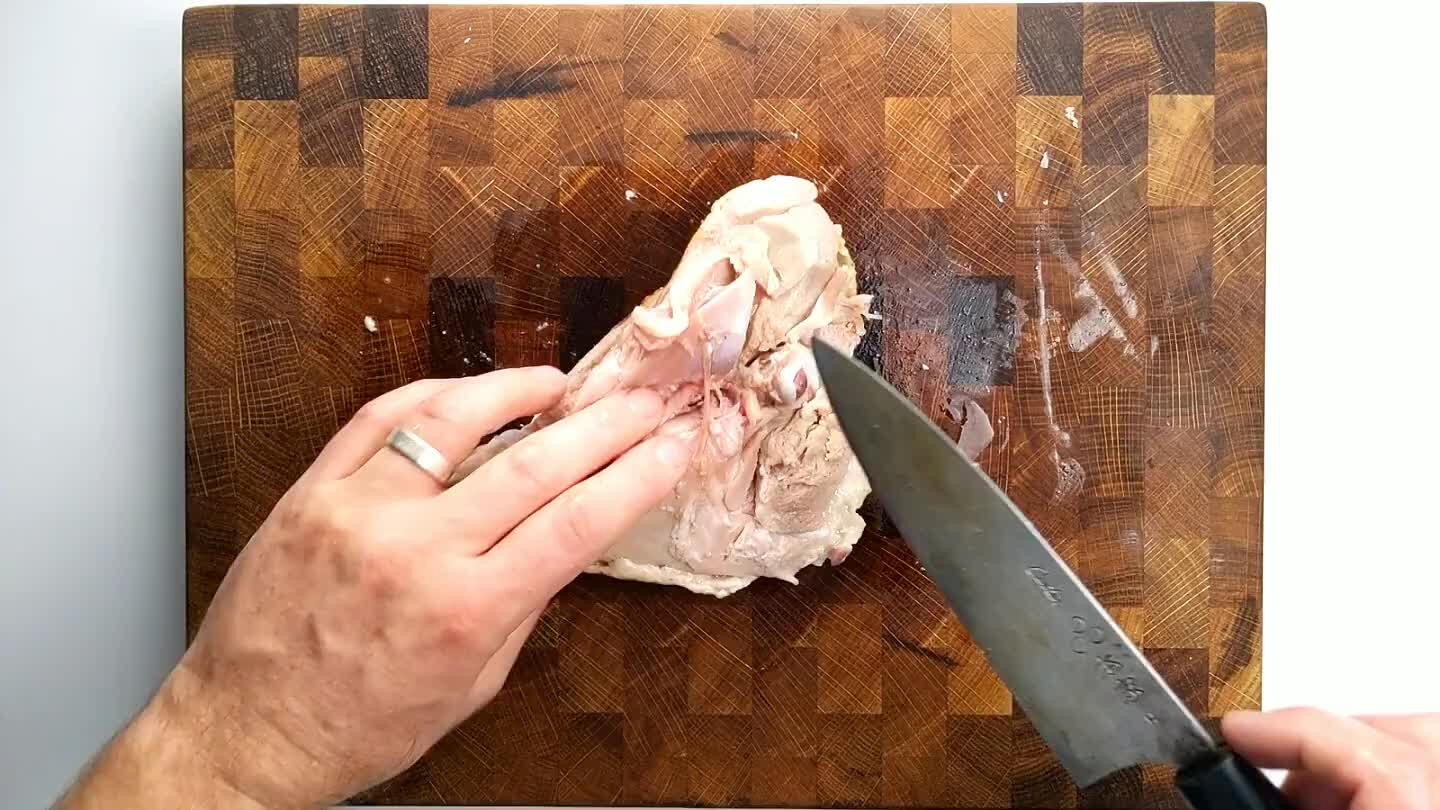 Remove the thigh bone from both thighs. Slice to either side of the bone so that you can fit the tip of your knife under the bone and separate it from the thigh meat. Feel around for any bone or cartilage still stuck to the thigh meat and remove it.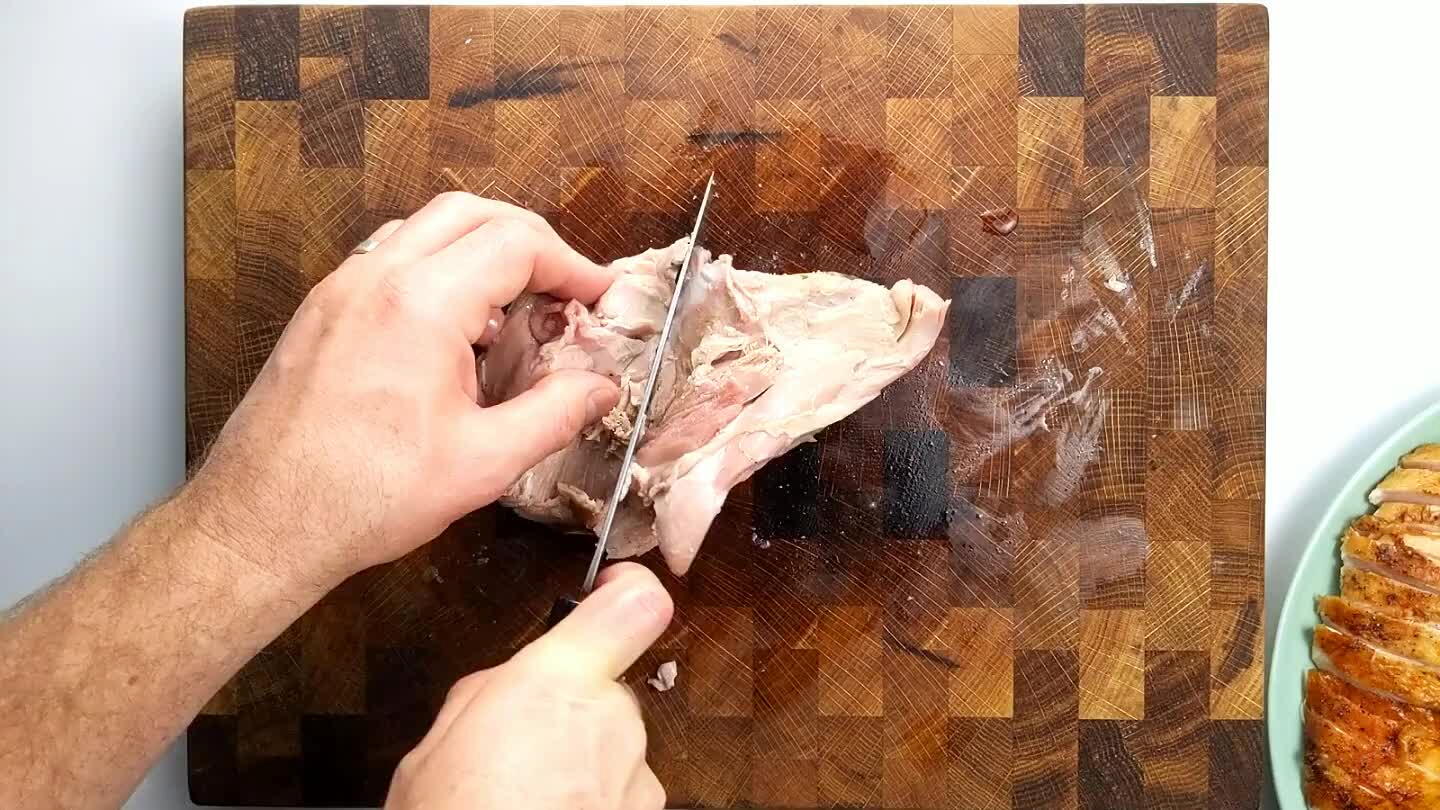 Slice the thighs into strips.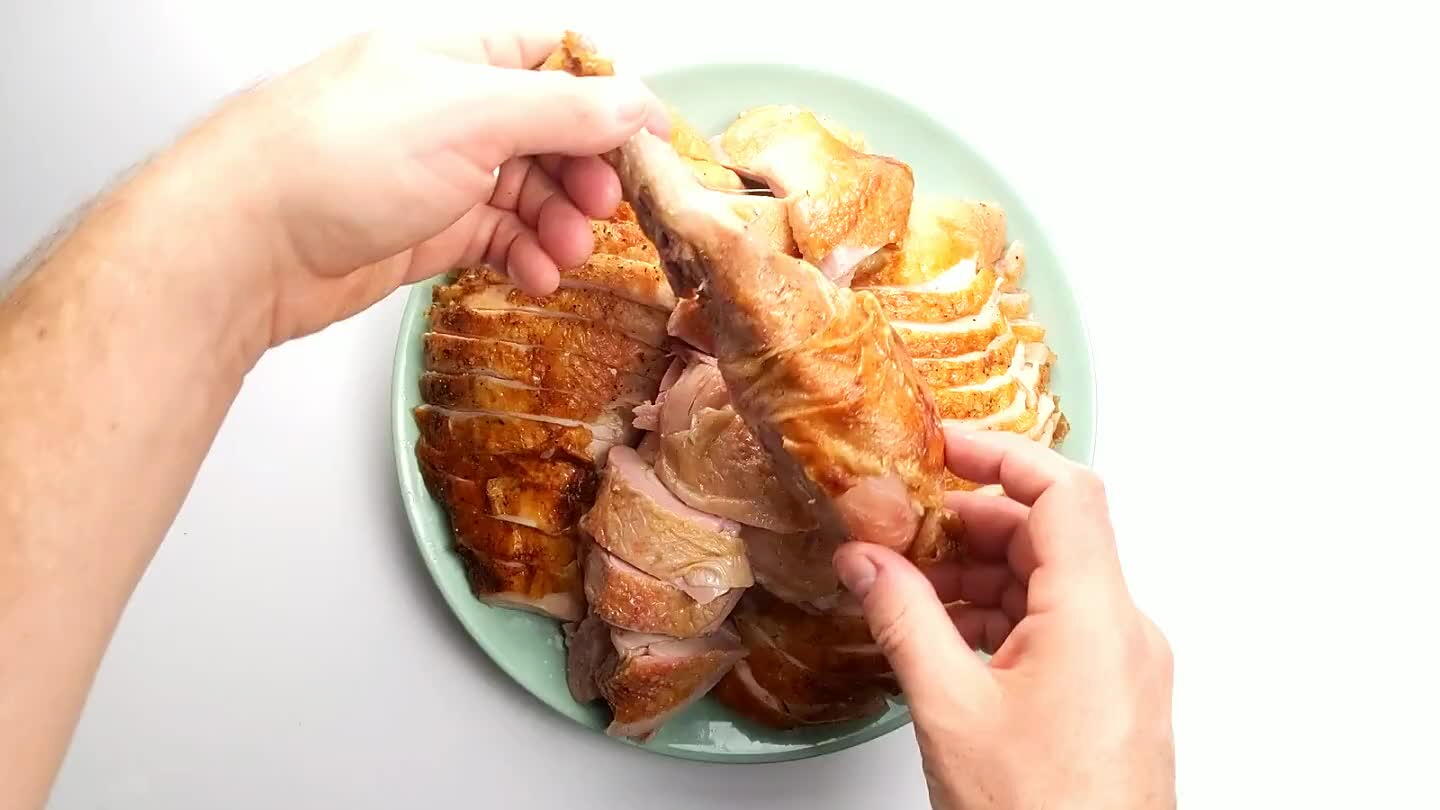 Arrange the turkey neatly on a platter to serve. I like to put the thigh meat in the middle and surround it with the neatly sliced breast meat, then perch the drumsticks and wings on top.