How to Chop Fresh Italian Parsley
Basic Cooking Skills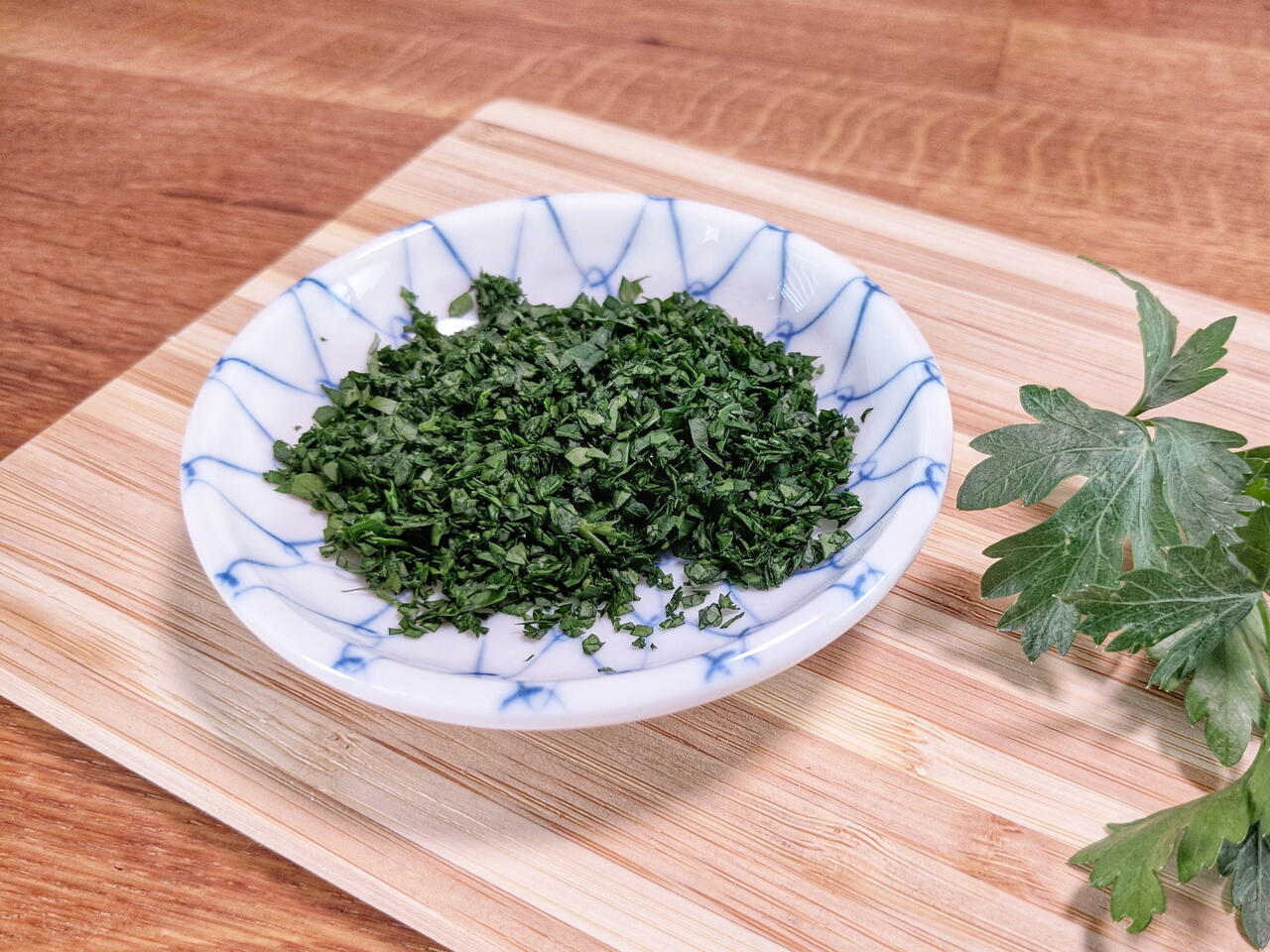 What you will need
1 bunch of parsley
How to cook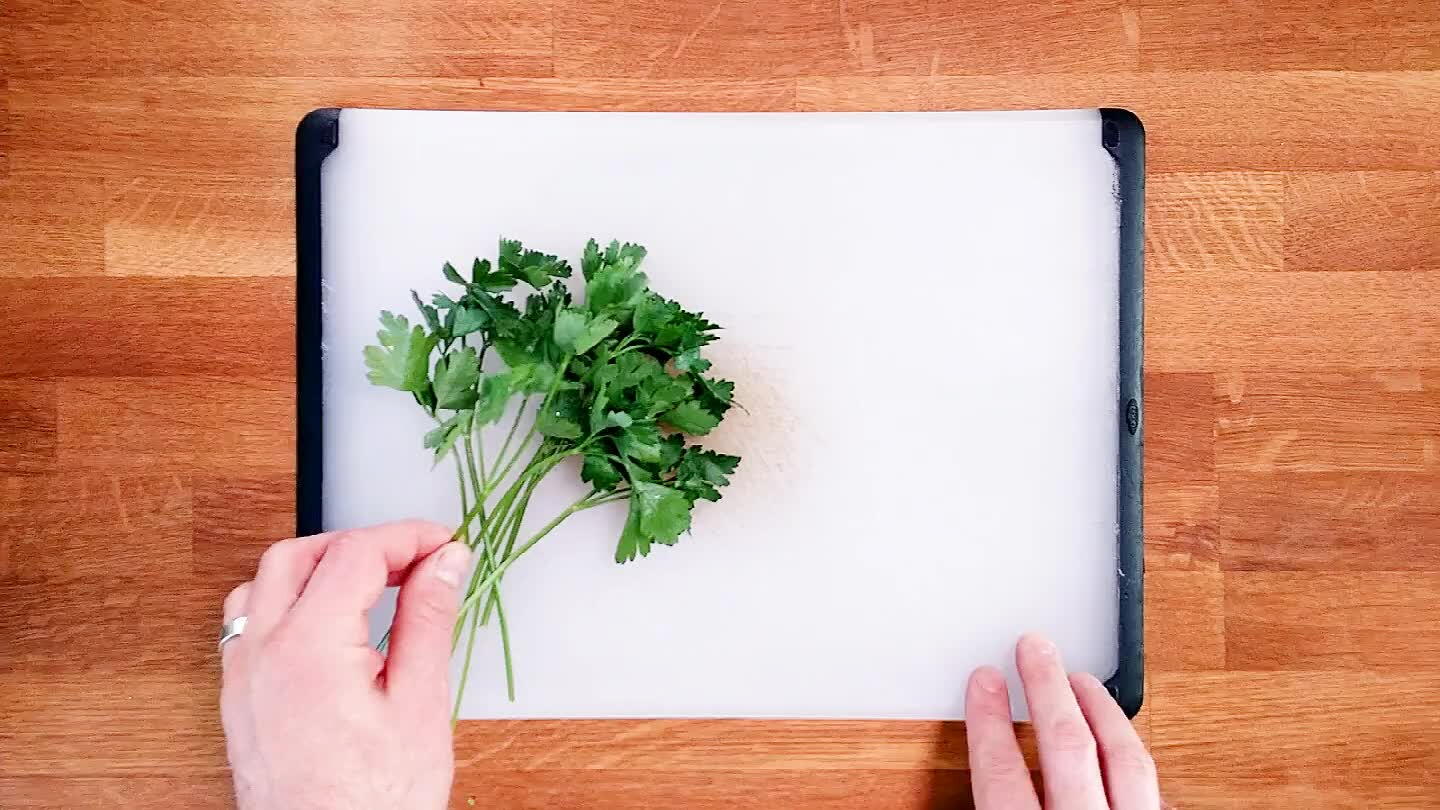 Group leaves as you pick to speed up the work.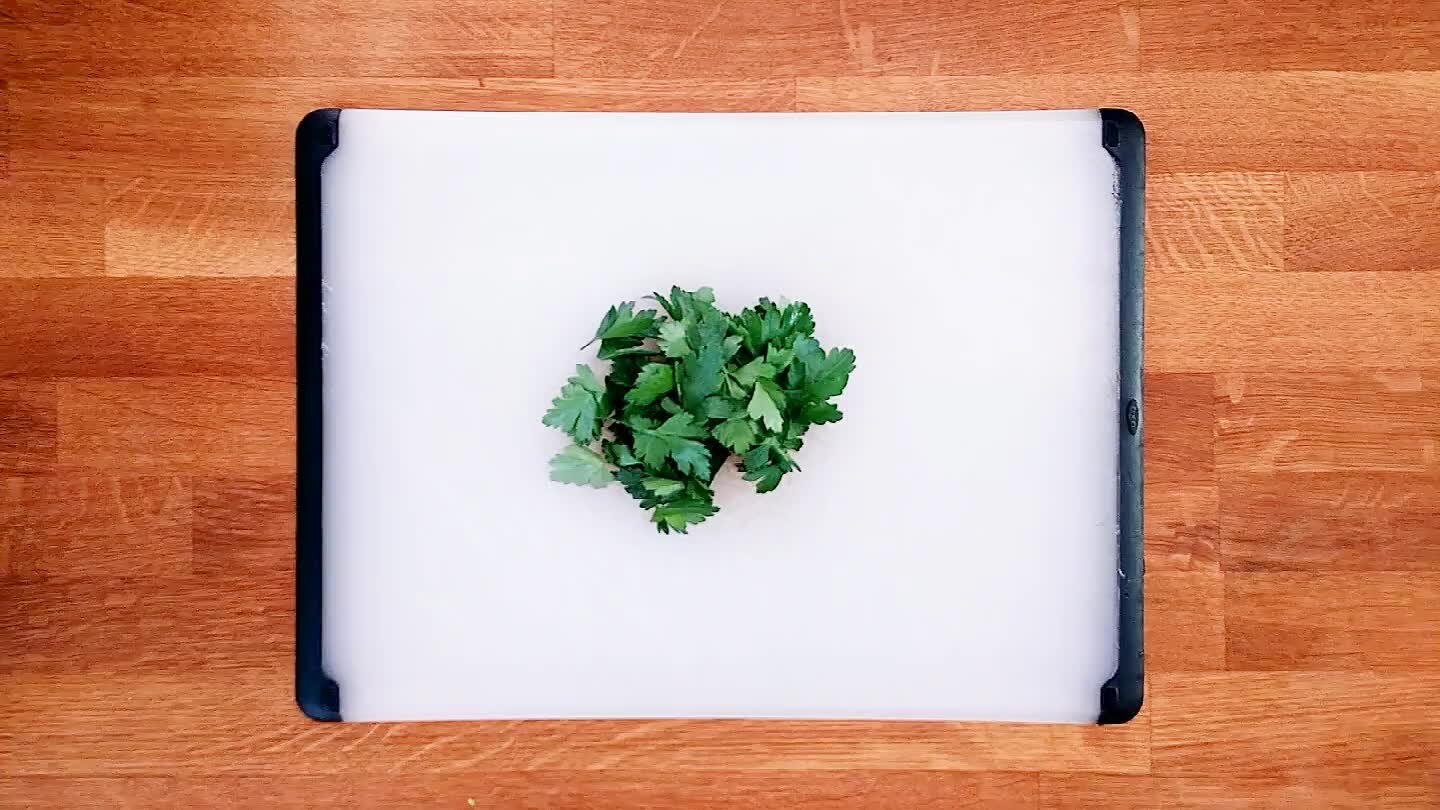 Group the leaves and try to roll them up. Then, slice through the roll.
With your free hand pinning the nose of the blade to the cutting board, rock your knife rapidly up and down while moving it through the pile of parsley, back and forth, until finely chopped.