How to Cut a Honeydew Melon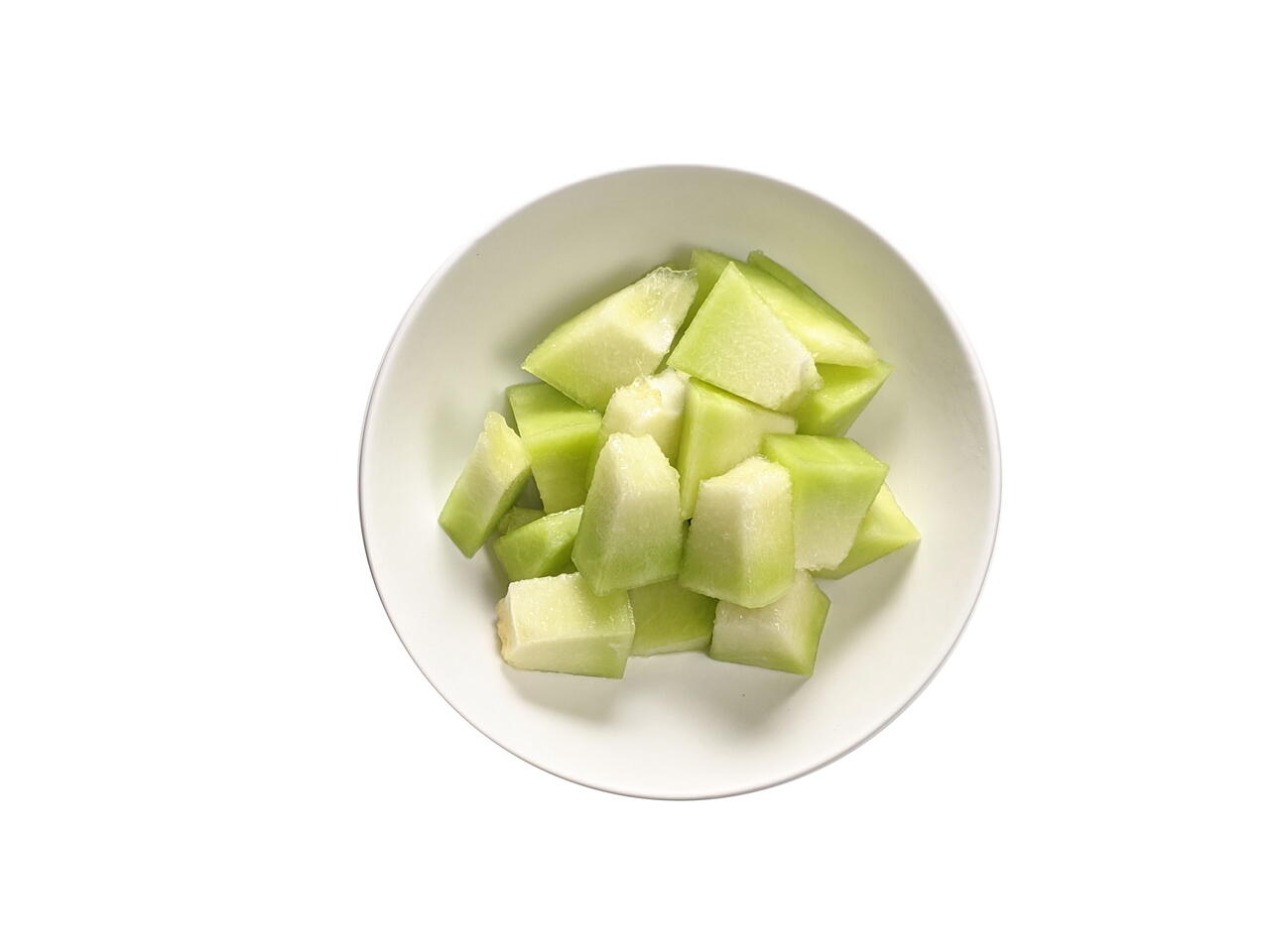 What you will need
1 honeydew melon
(Nutritional facts 0 calories, 0 g fat, 0.09 g carbohydrates, 0 g protein, undefined mg cholesterol, 0 mg sodium)
How to cook
A ripe honeydew has a fragrant smell, feels slightly hollow, and has a golden white/yellow color instead of green. The melon will also feel heavier than it looks, this means it is full of delicious juice!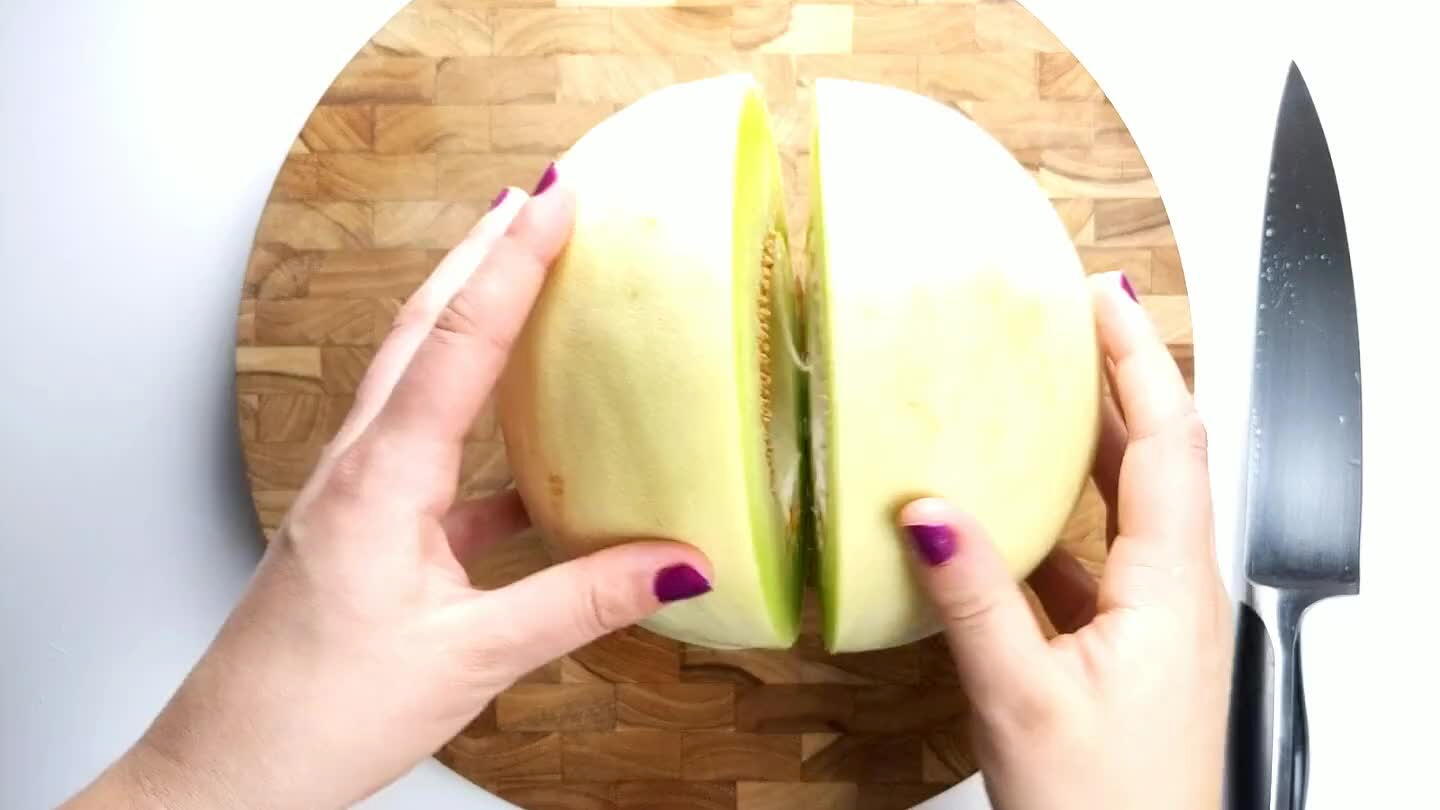 Cut the melon in half through the stem sides and scoop out the seeds with a spoon.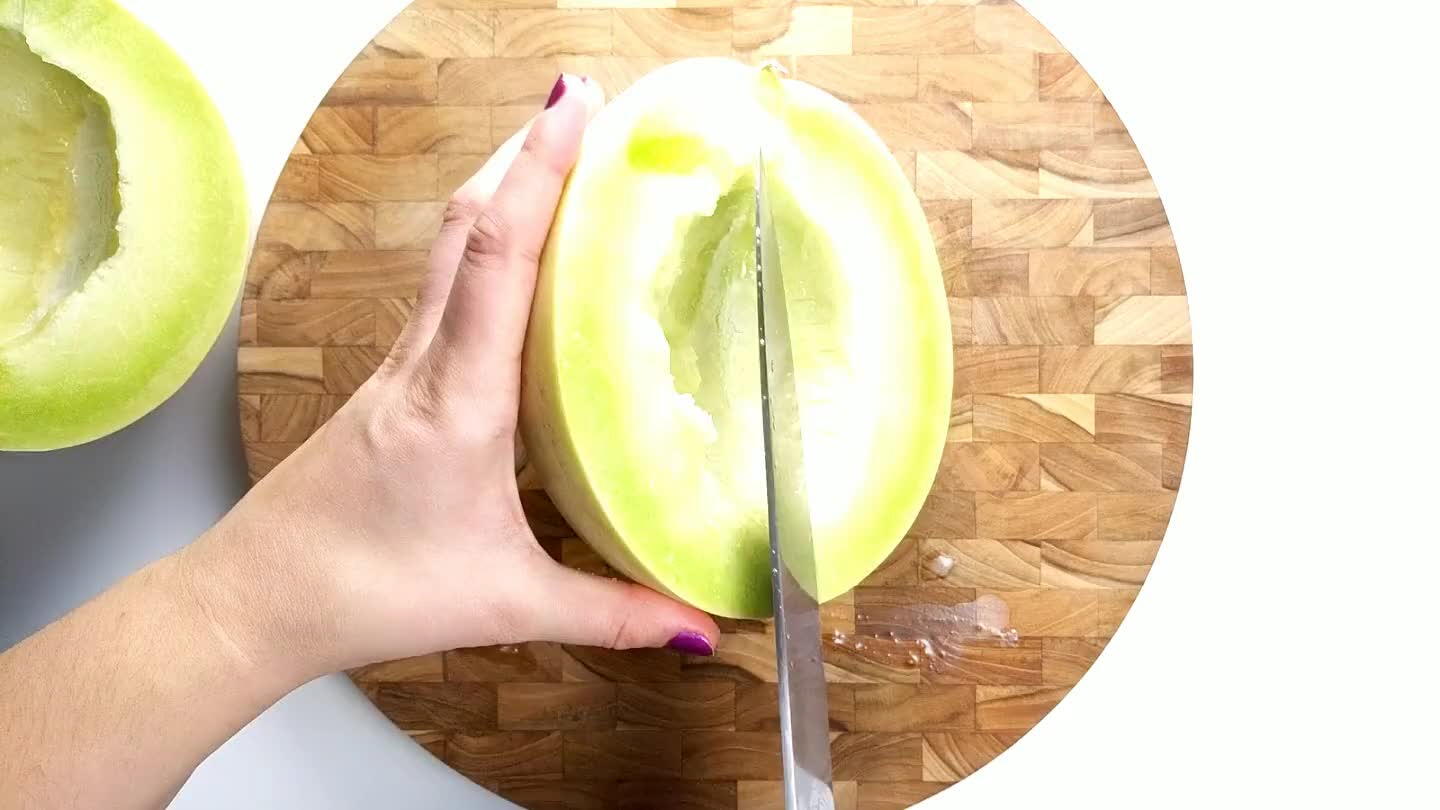 Cut wedges into the melon about an inch thick at the rind.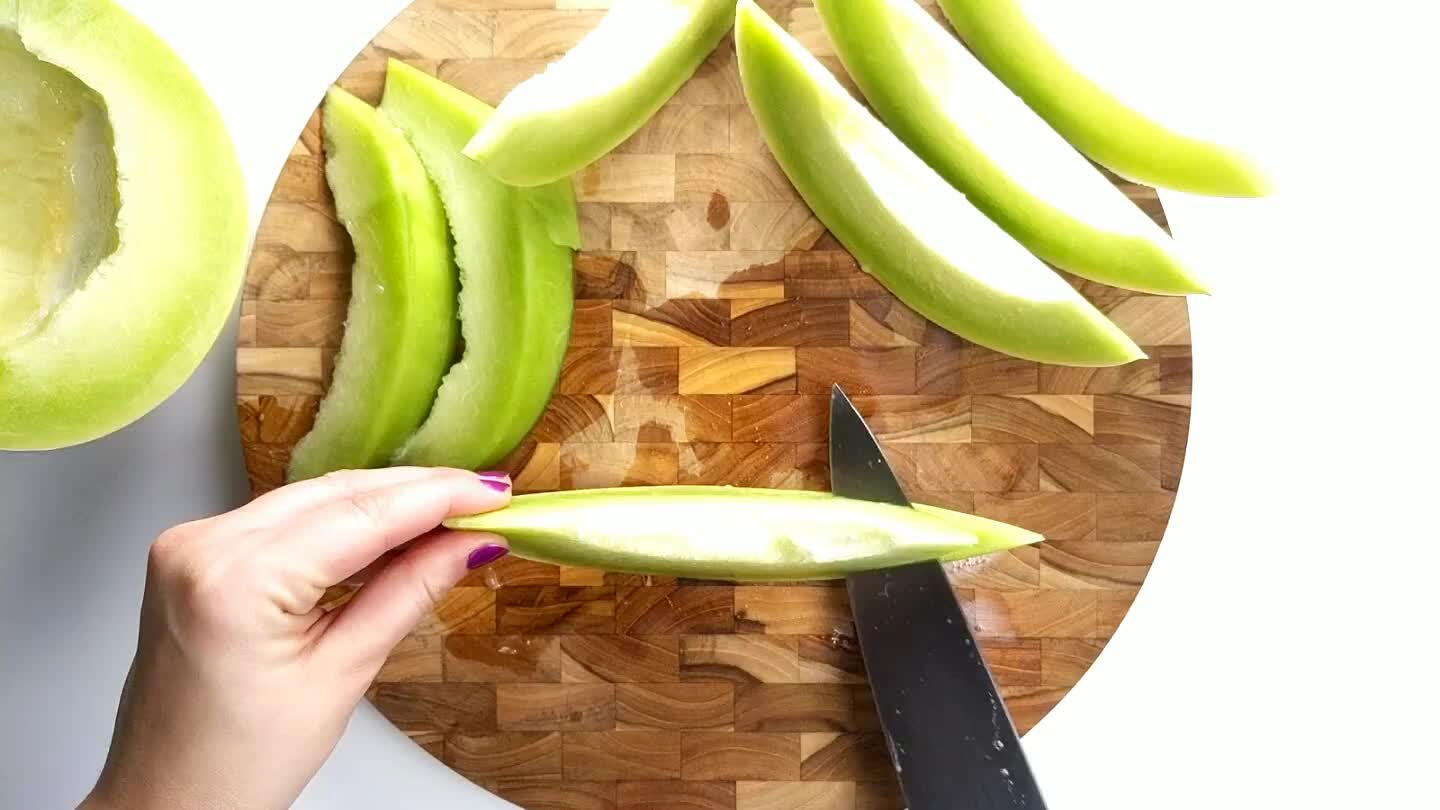 Remove the rind by carefully running the knife between the fruit and the rind. Flip to the other side to avoid cutting yourself!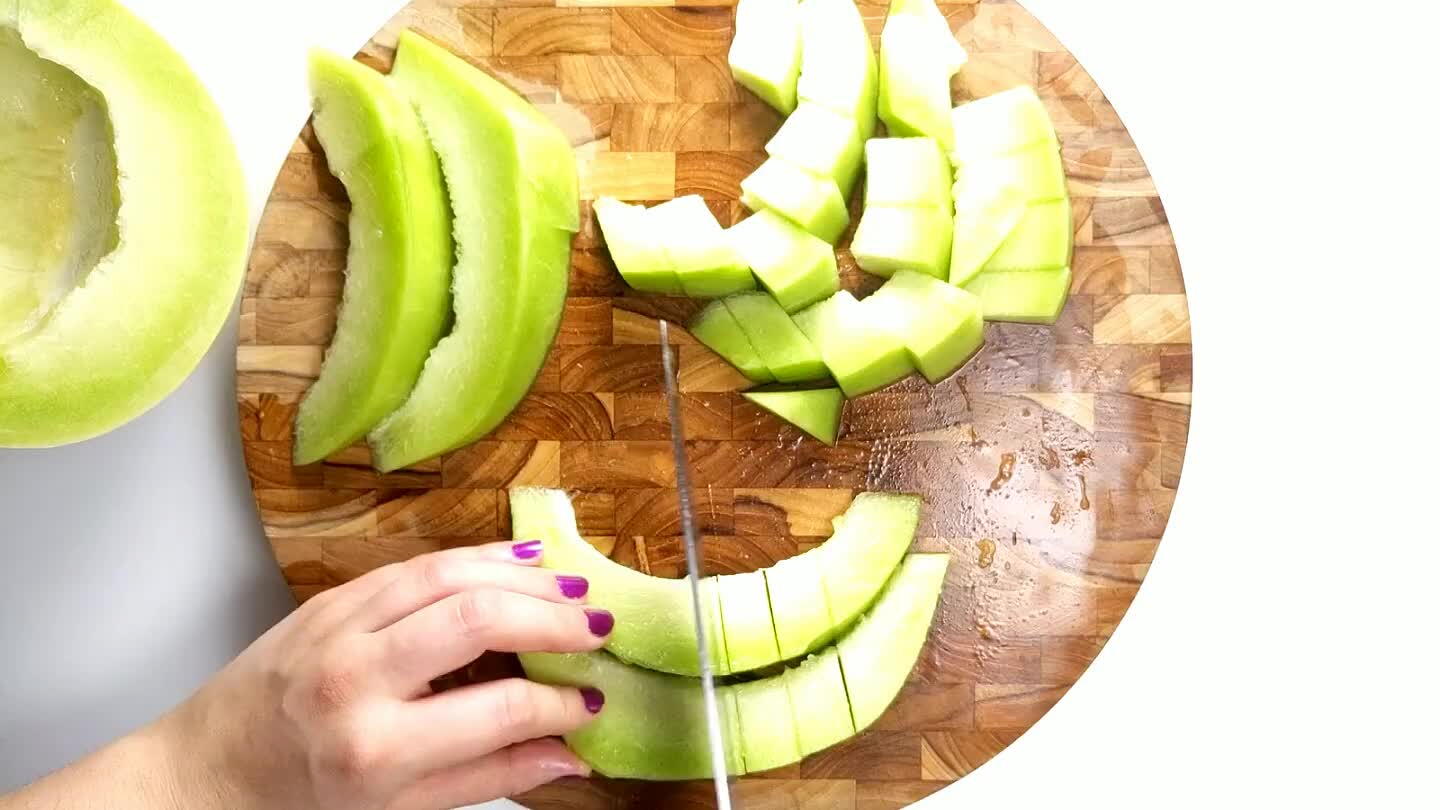 Cut the wedges into bite sized pieces! Perfect for snacking.