How to Cut Bell Peppers for Salad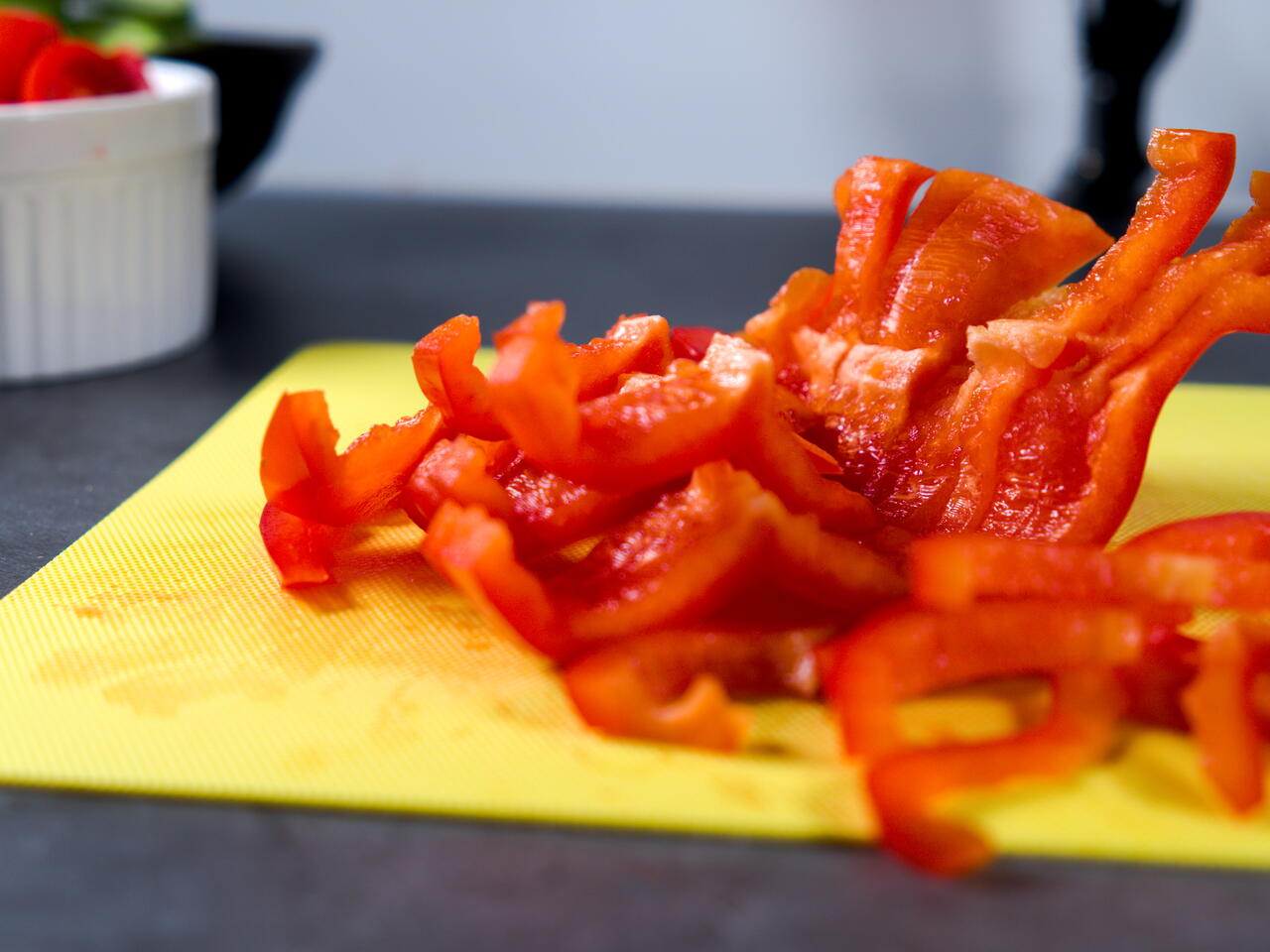 I'm a little specific about how I cut bell peppers for salads. If you're going to cook the peppers, a standard wide julienne yields a better texture, but if you're going to be eating them raw, I like to slice perpendicular to the rib. The results are just crisper in my opinion, and often shorter. Take a look.
What you will need
1 bell pepper
(Nutritional facts 20 calories, 0.17 g fat, 4.63 g carbohydrates, 0.86 g protein, undefined mg cholesterol, 3 mg sodium)
How to cook
Slice the bell pepper in half through the stem.
Slice around the stem and pull out the seeds. cut away the lightly colored rib running along the inside of the pepper.
Often, when slicing bell peppers, you will slice parallel to the rib and the original cut through the stem. However, for use in salads, I prefer the crispier texture that comes from slicing the opposite direction.
Slice in thin strips, moving from the top of the pepper to the bottom, perpendicular to the rib of the pepper.