How to Cut Bell Peppers for Stir Fry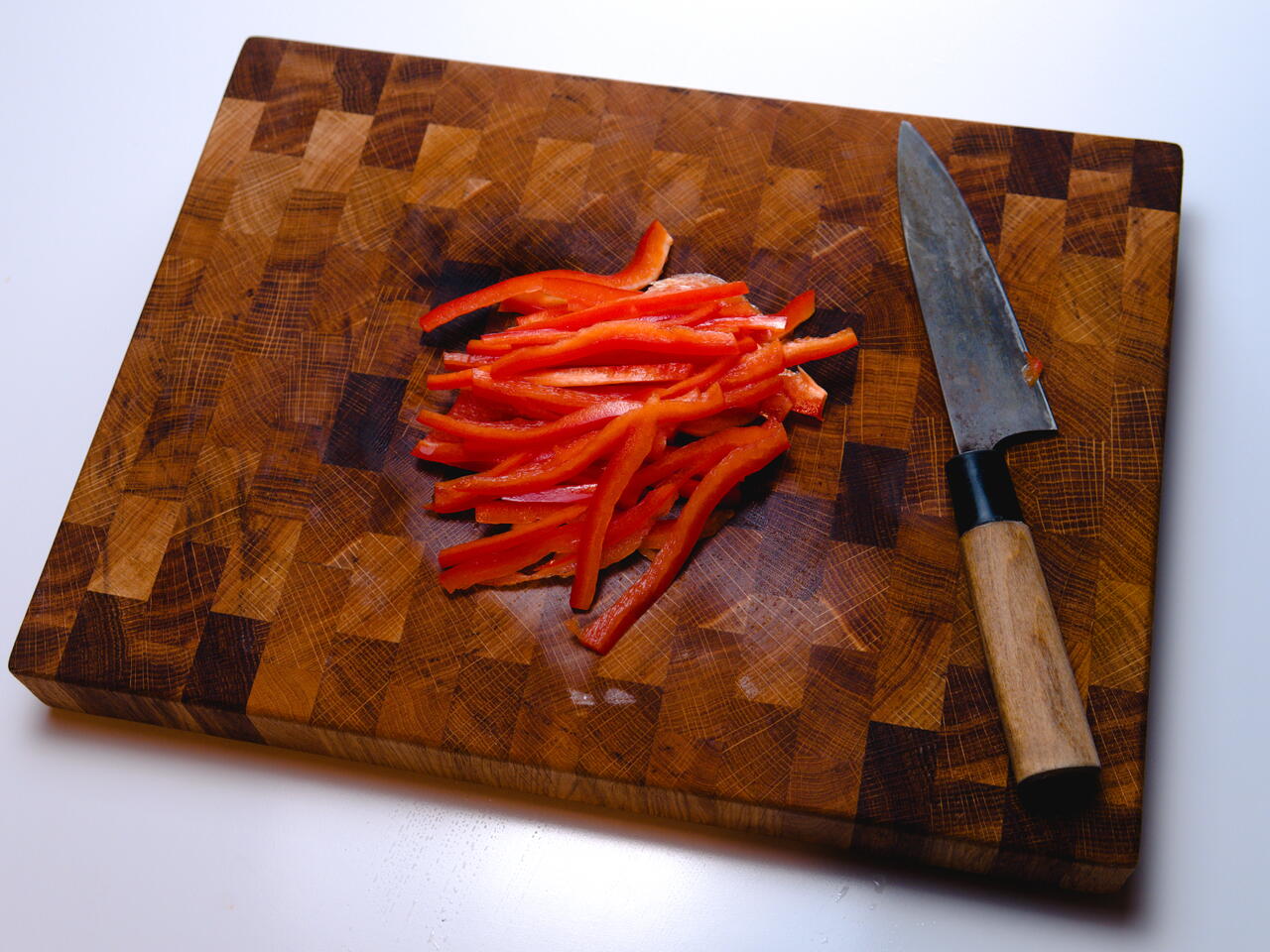 2m
This is how I slice peppers for stir fry or fajitas. Slicing from stem to tip like this tends to promote a softer texture.
What you will need
Bell Peppers
(Nutritional facts 20 calories, 0.17 g fat, 4.63 g carbohydrates, 0.86 g protein, undefined mg cholesterol, 3 mg sodium)
How to cook
Slice the pepper in half lengthwise through the stem.
Slice away the seed packet and remove any wayward seeds.
Slice the pepper into thin strips