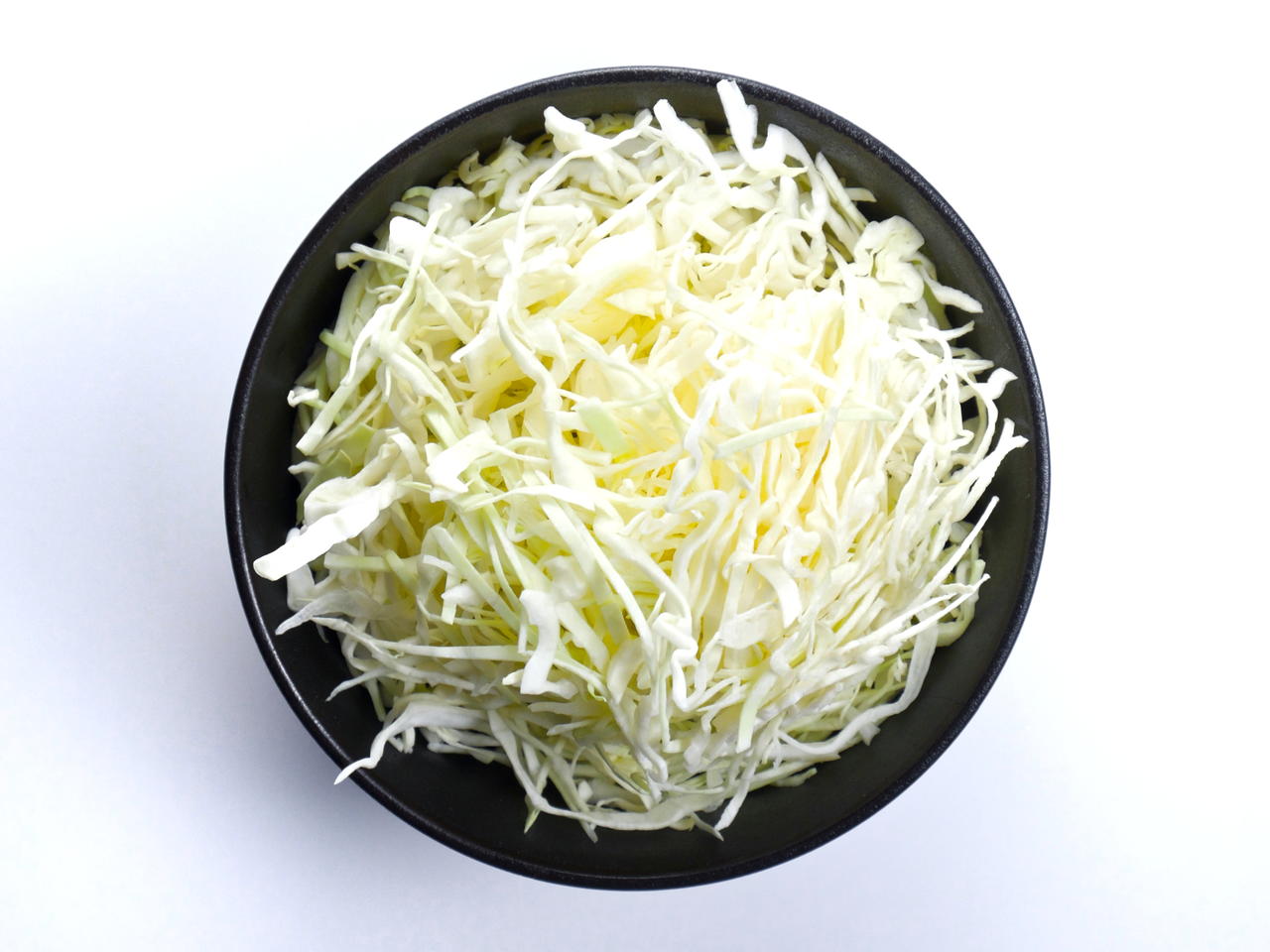 What you will need
1 head Cabbage
(Nutritional facts 0 calories, 0 g fat, 0.05 g carbohydrates, 0.01 g protein, undefined mg cholesterol, 0 mg sodium)
How to cook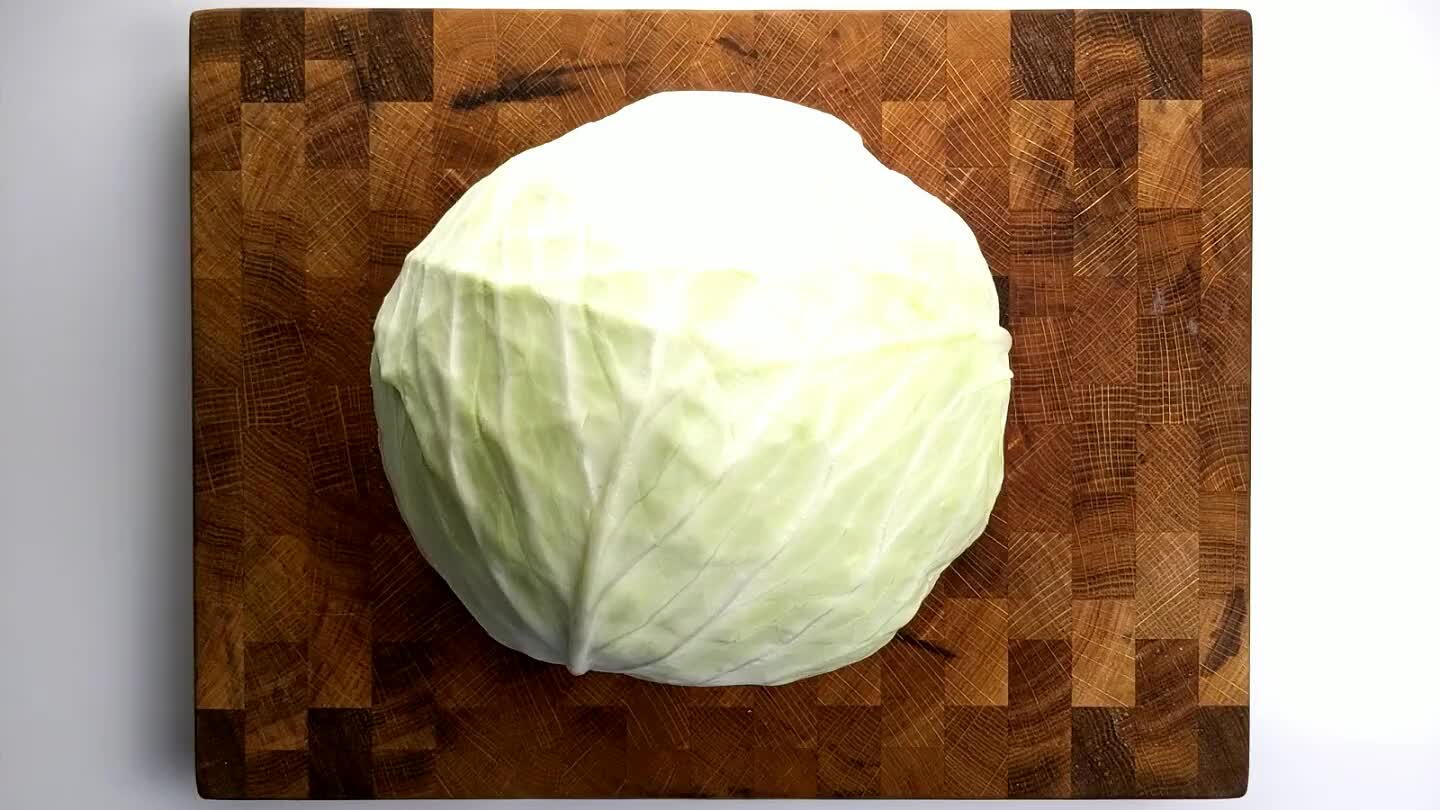 Slice the head of cabbage in half through its core.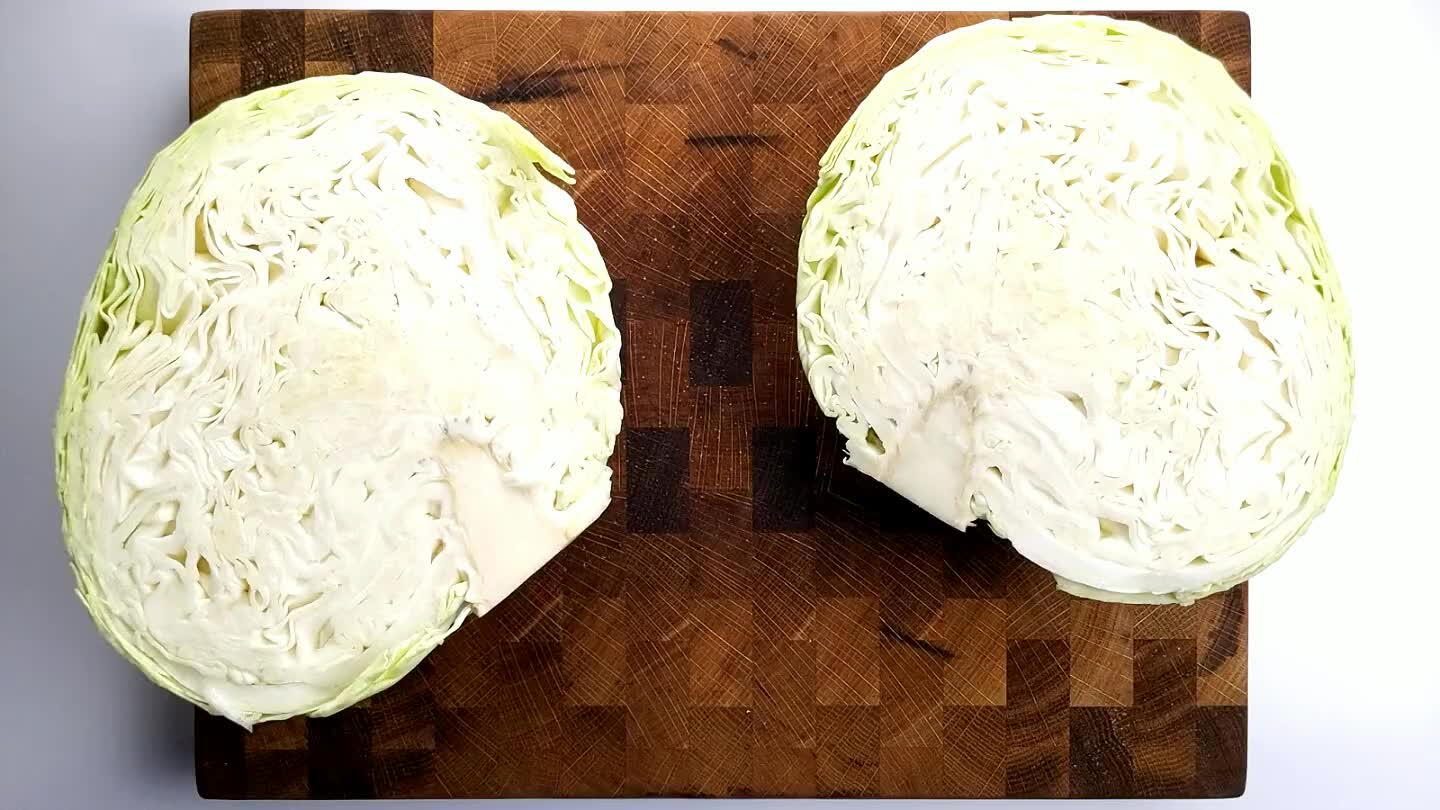 Slicing the cabbage in half will reveal its core. Slice away the core.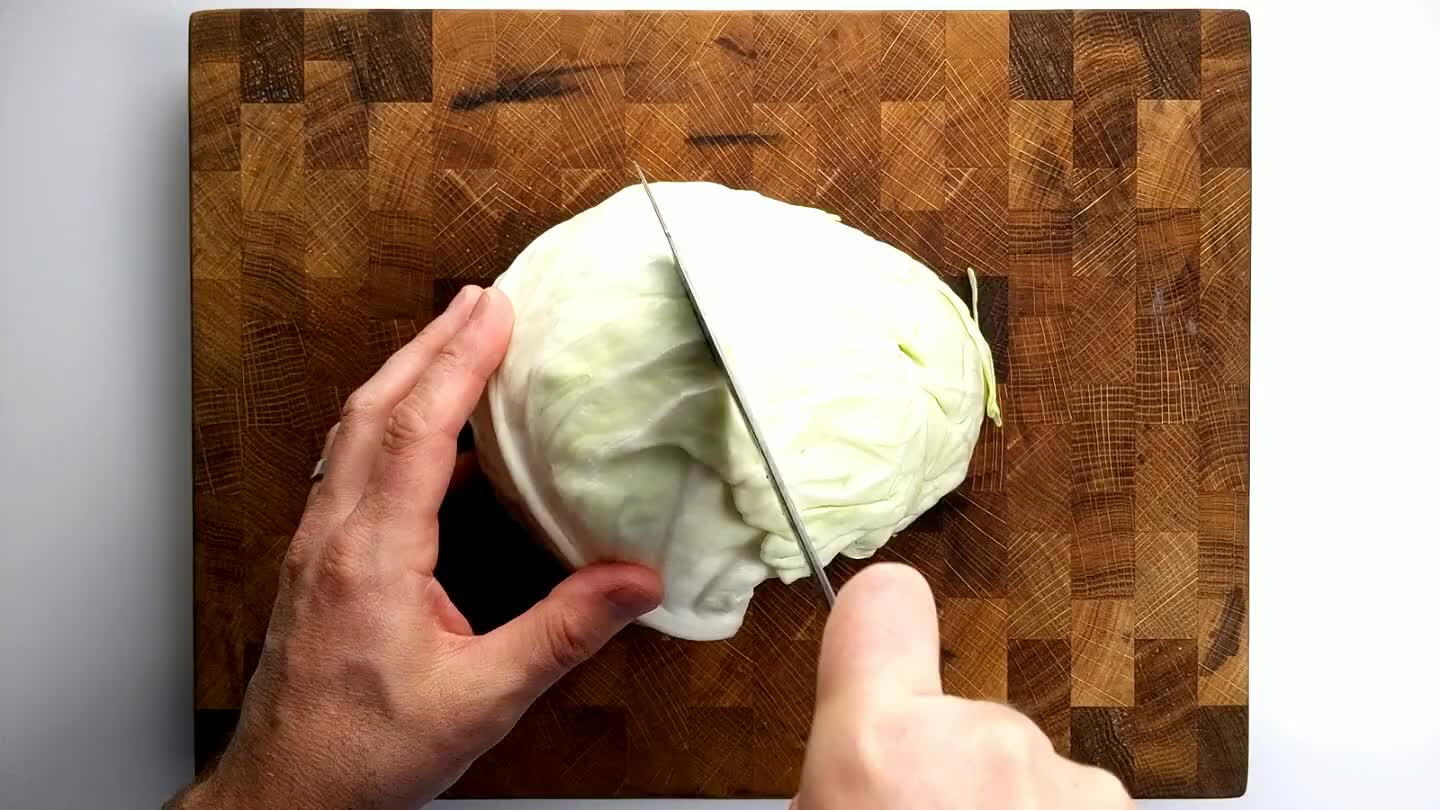 For large heads of cabbage, it's advisable to cut the cabbage into quarters to make slicing easier.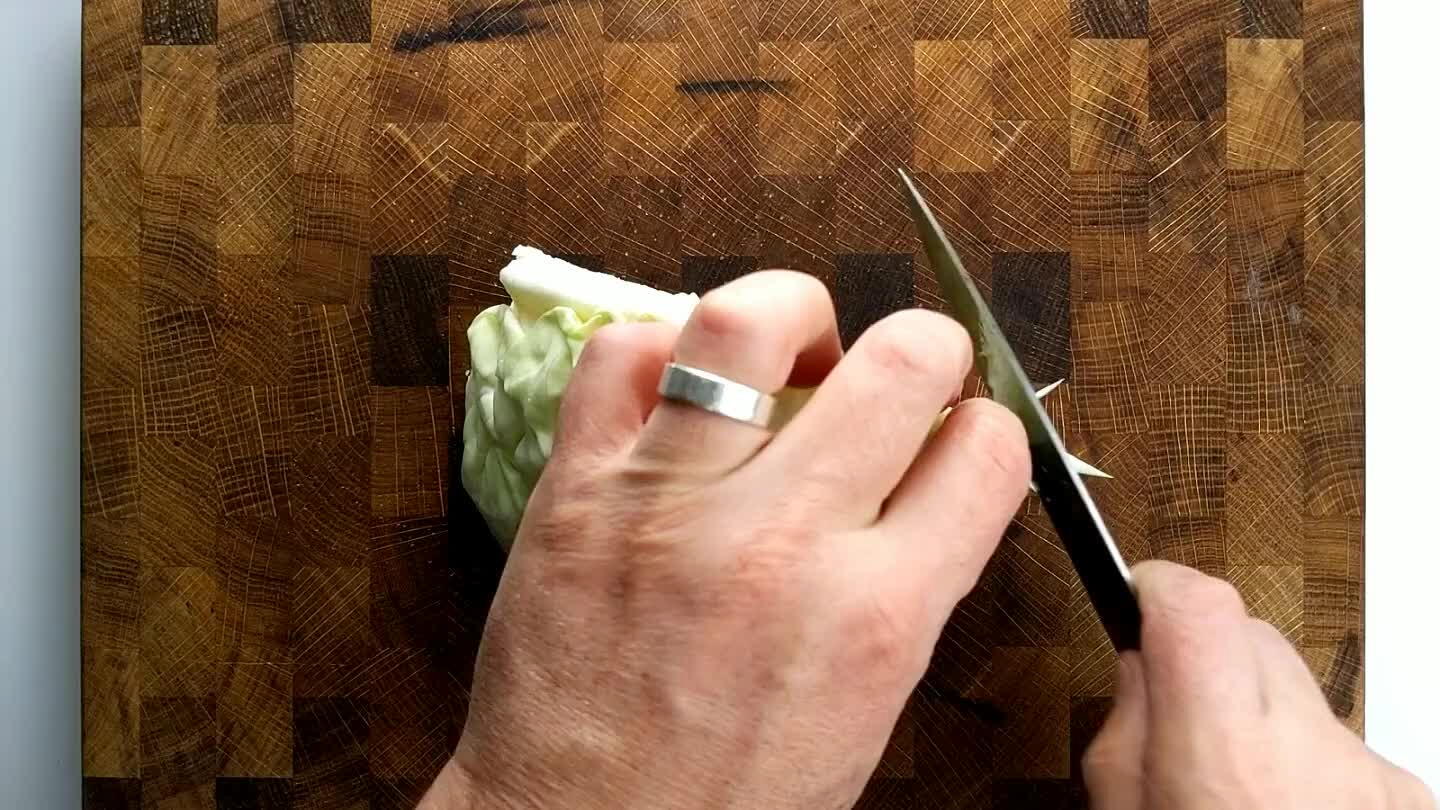 Slice the cabbage as thin as possible. Try to slice against the direction of the ribs of the cabbage leaf to make it easier to slice thinly and evenly.