How to Cut Cherry Tomatoes
Easy way to cut cherry tomatoes in half for salad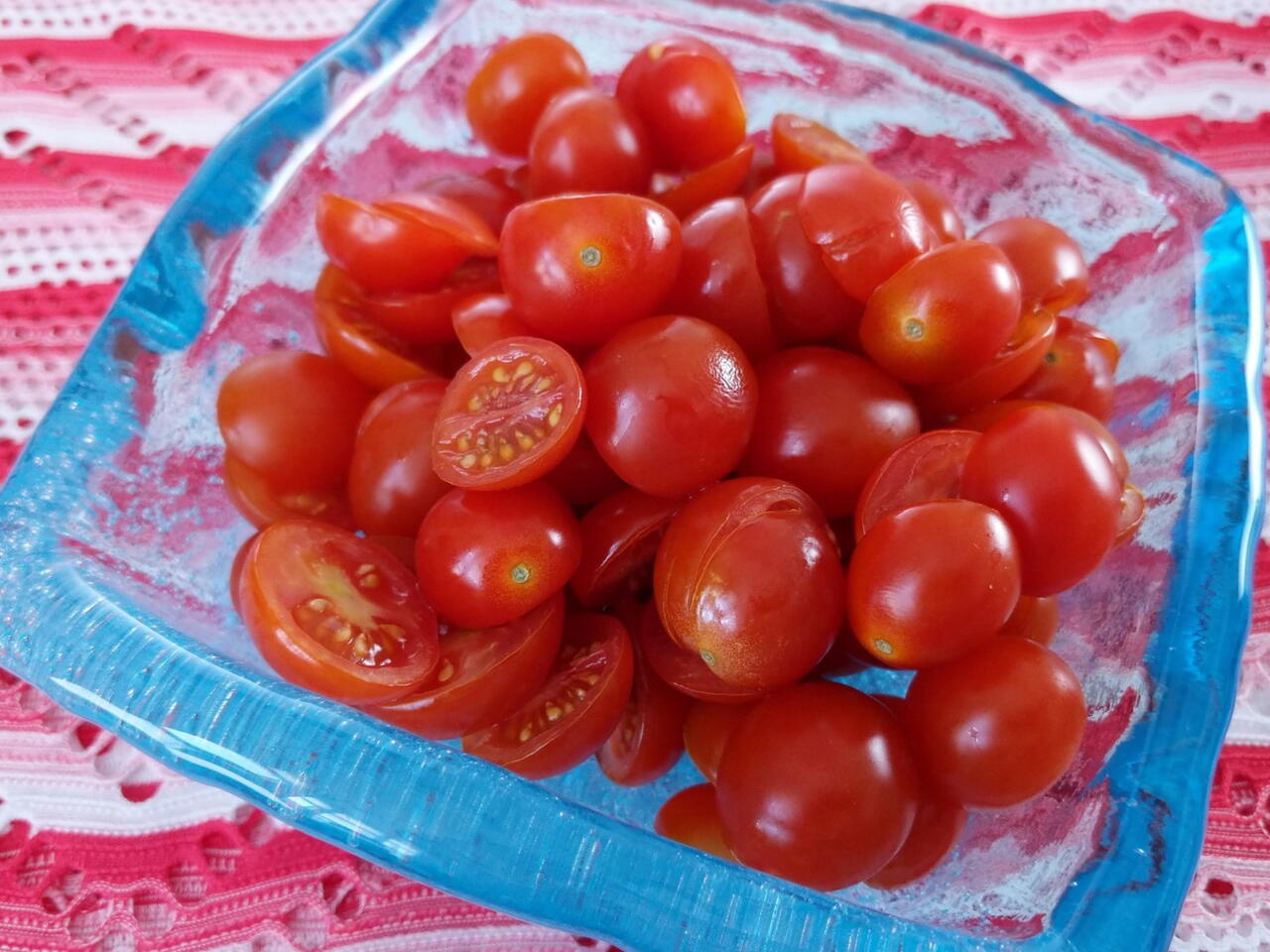 A simple trick to halve small tomatoes (cocktail tomatoes, grape tomatoes, cherry tomatoes) quickly for salads.
What you will need
1 container cherry tomatoes
How to cook
Wash your tomatoes well and group them together on a cutting board. Place a palm gently on the tomatoes to pin them in place.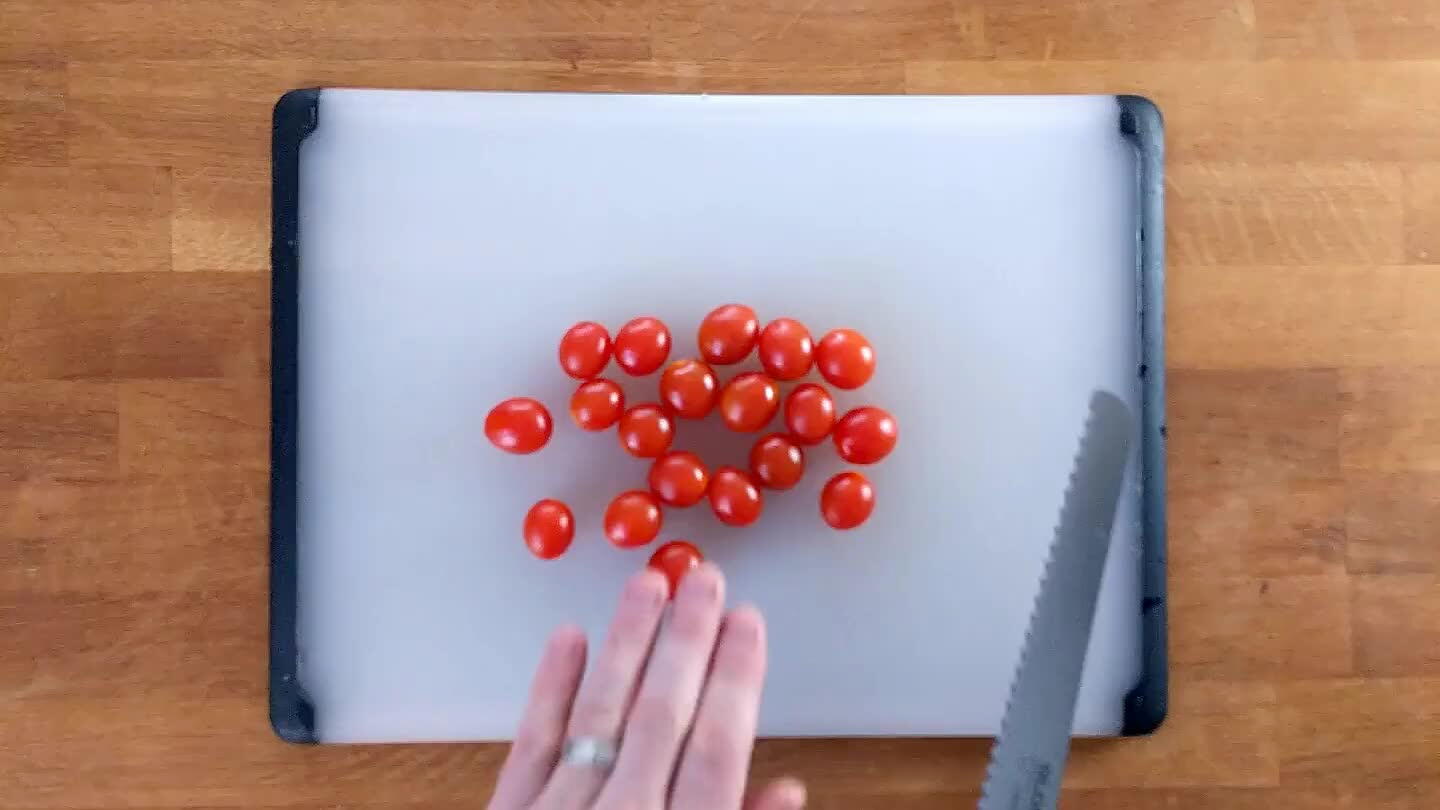 Carefully pass a serrated knife or a very sharp chefs knife between your palm and the cutting board. This isn't a precise method, but very quick and perfectly acceptable for a simple salad among friends.