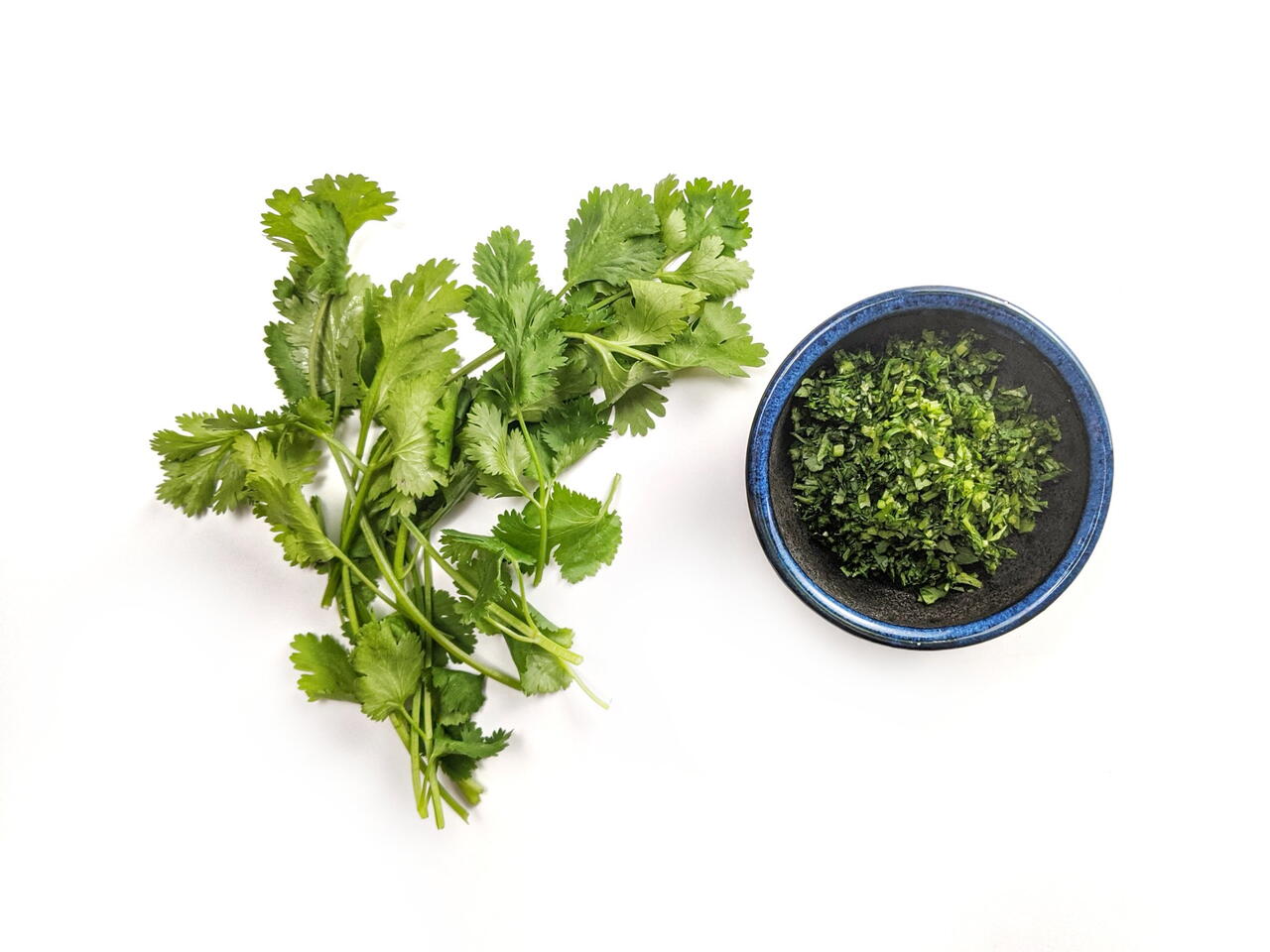 What you will need
1 bunch Cilantro
(Nutritional facts 23 calories, 0.52 g fat, 3.67 g carbohydrates, 2.13 g protein, undefined mg cholesterol, 46 mg sodium)
How to cook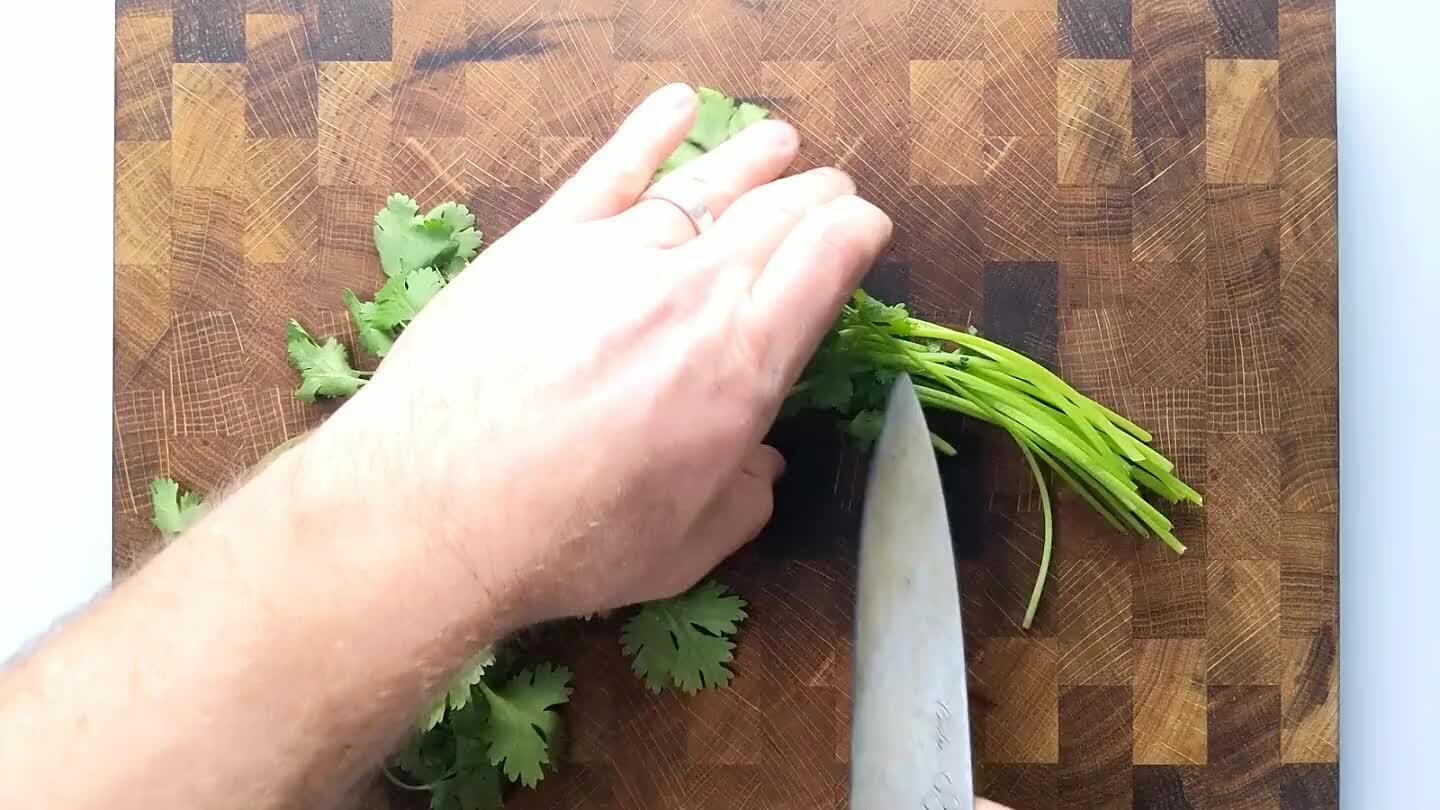 Wash thoroughly and remove the bottom length of stem. Cilantro stem is delicious so it's a good idea to keep some in your chop for texture. However, the bottoms have probably dried out during storage and you don't generally want so much stem that it overwhelms the leaves.
Grab a few sprigs of clean cilantro and roll them up together in a tight bundle.
Slice the bundle as finely as possible.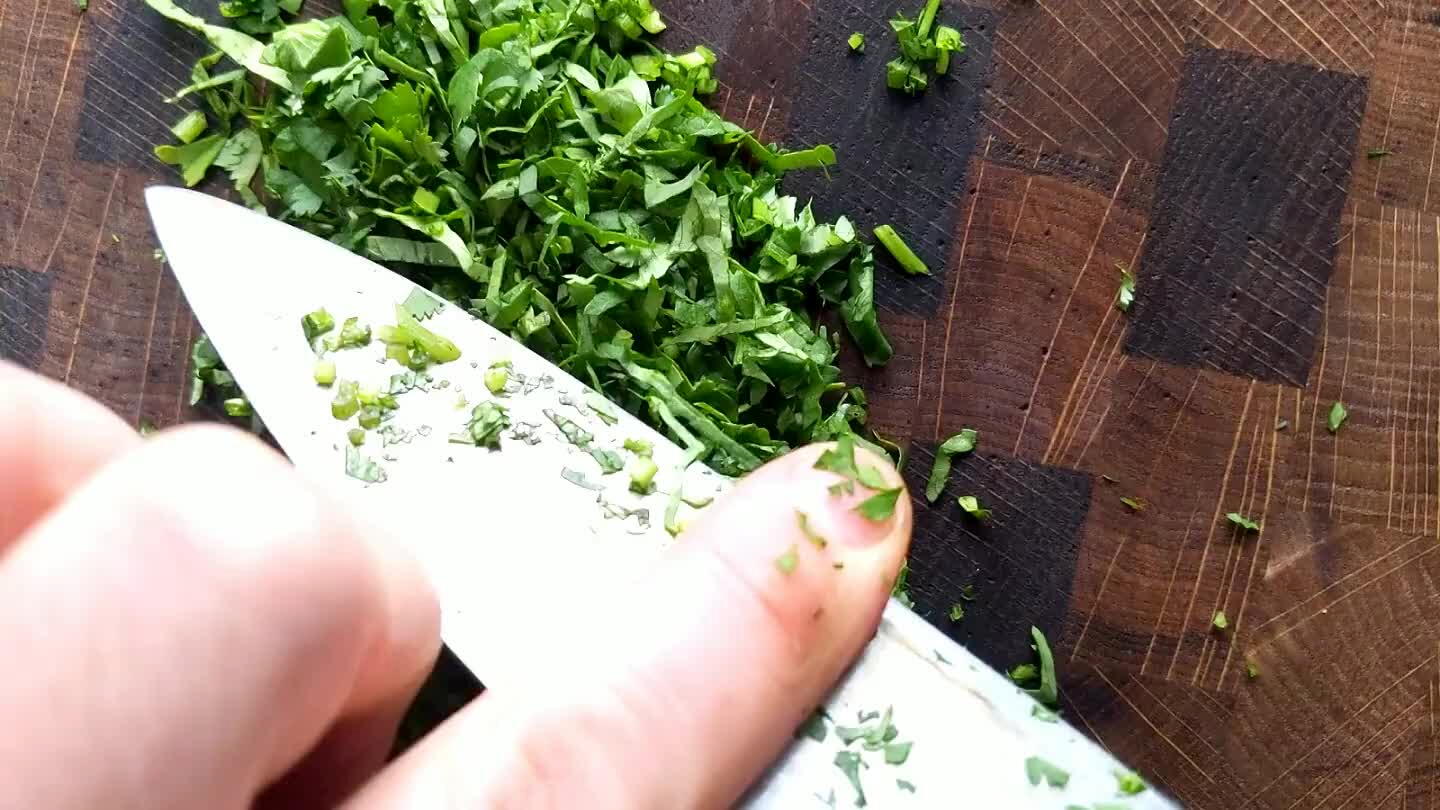 To chop more finely, scrape the cilantro together into a pile. With one hand over the handle and the other gently pinning the blade, rock your knife rapidly, guiding it through the pile. Scrape the pile back together and repeat until you reach the desired fineness.