How to Cut Romaine Lettuce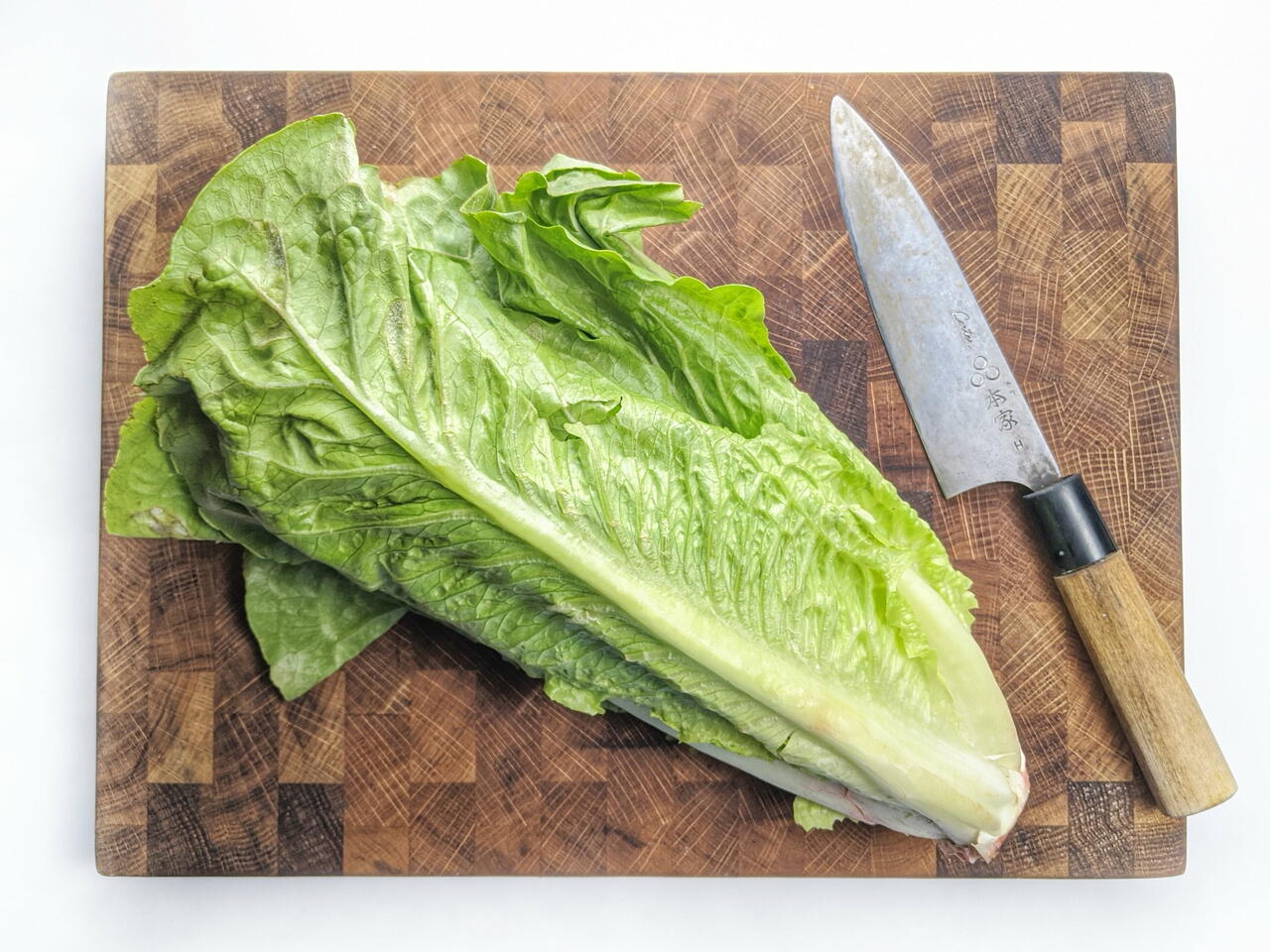 What you will need
1 head Romaine Lettuce
(Nutritional facts 17 calories, 0.3 g fat, 3.29 g carbohydrates, 1.23 g protein, undefined mg cholesterol, 8 mg sodium)
How to cook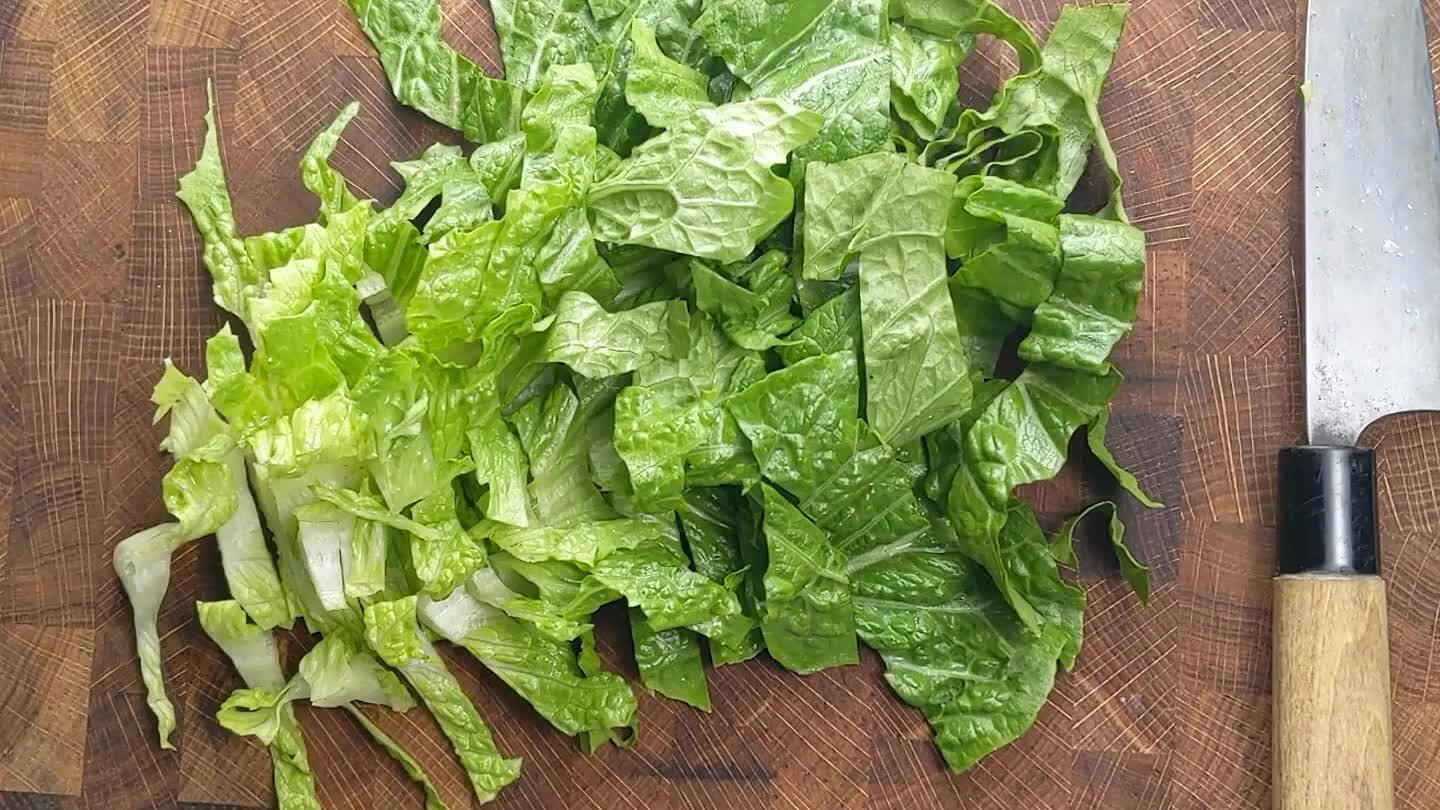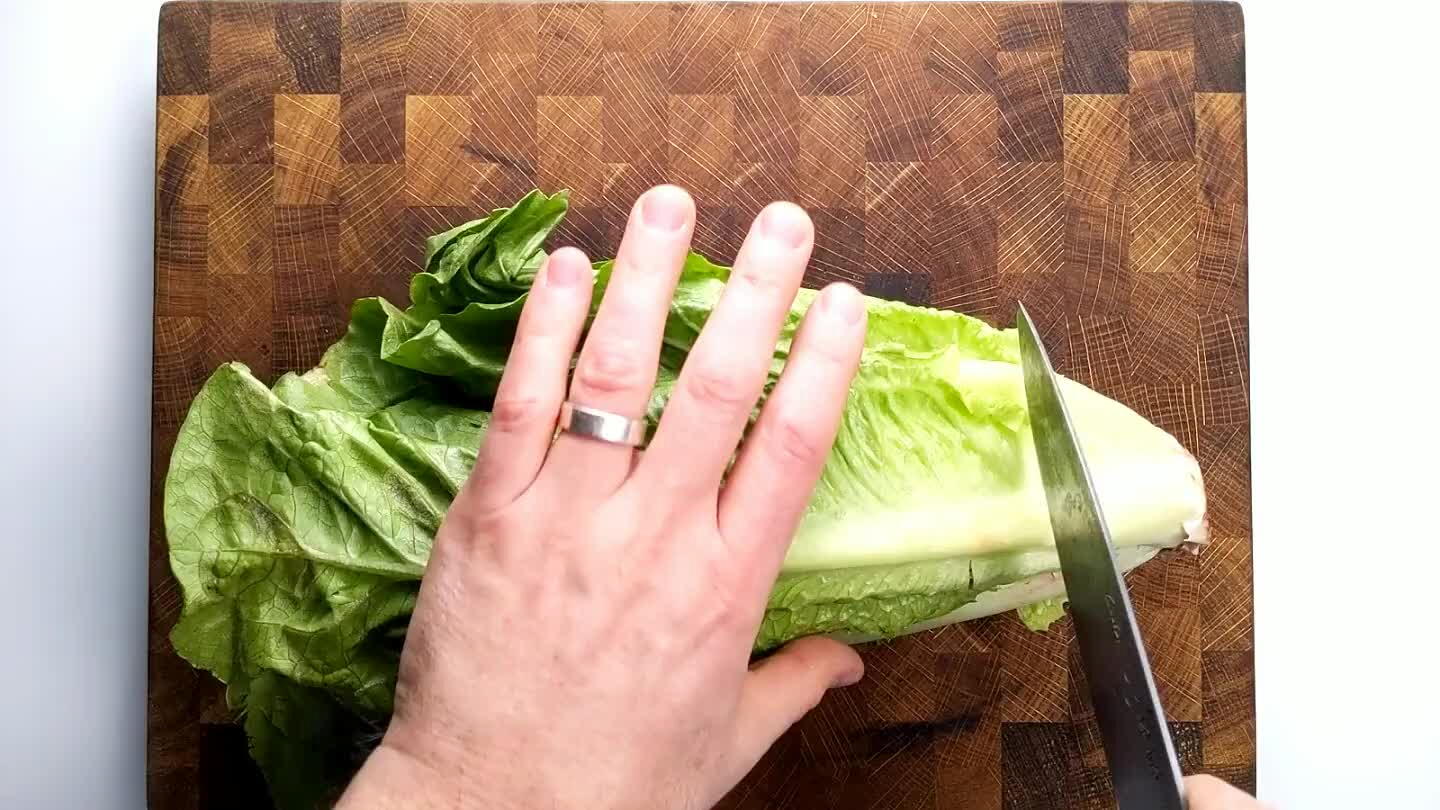 Slice off the root end of the romaine, just enough to free all of the lettuce into individual leaves.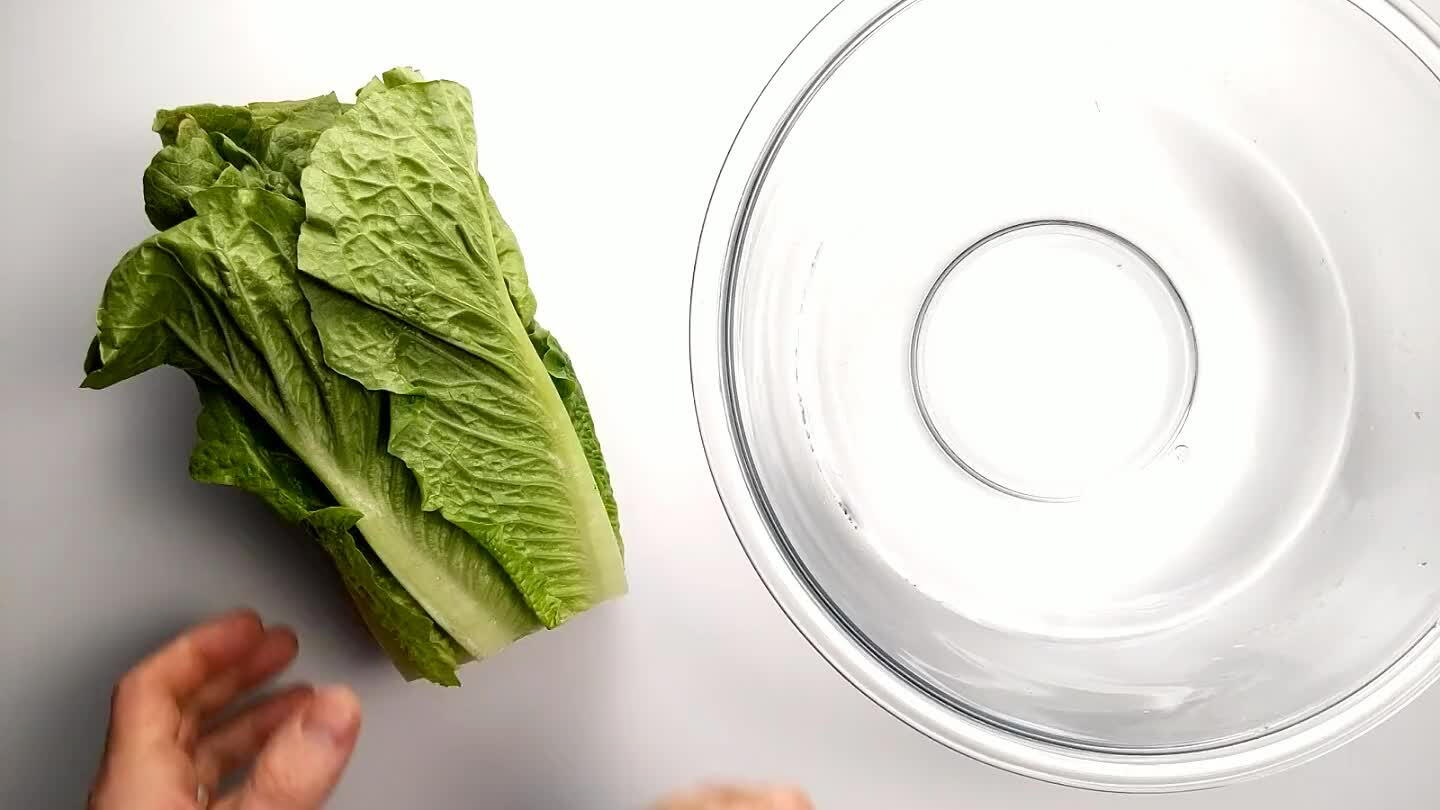 Wash the leaves in fresh water. Lettuce can collect soil in its crevices.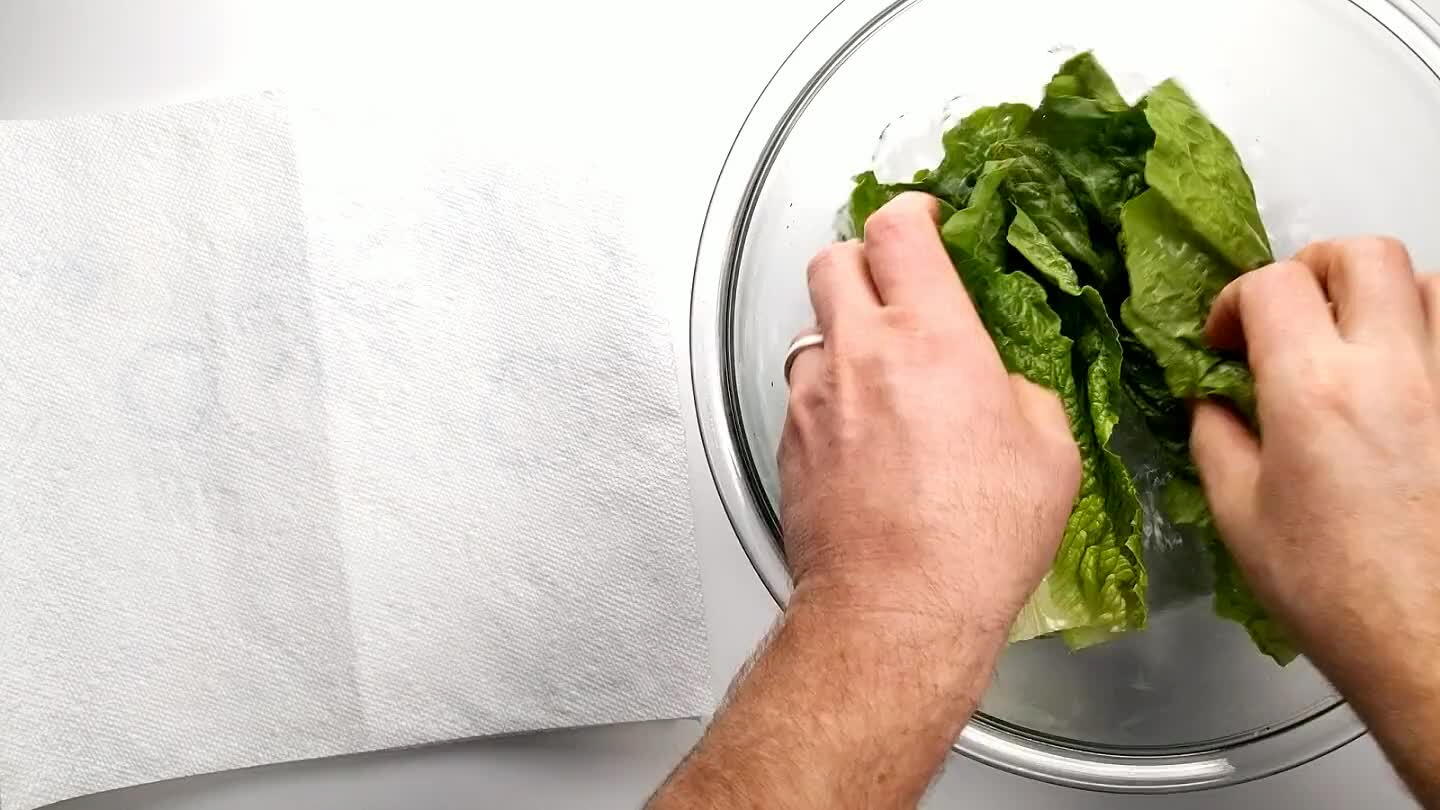 Dry with clean paper towel.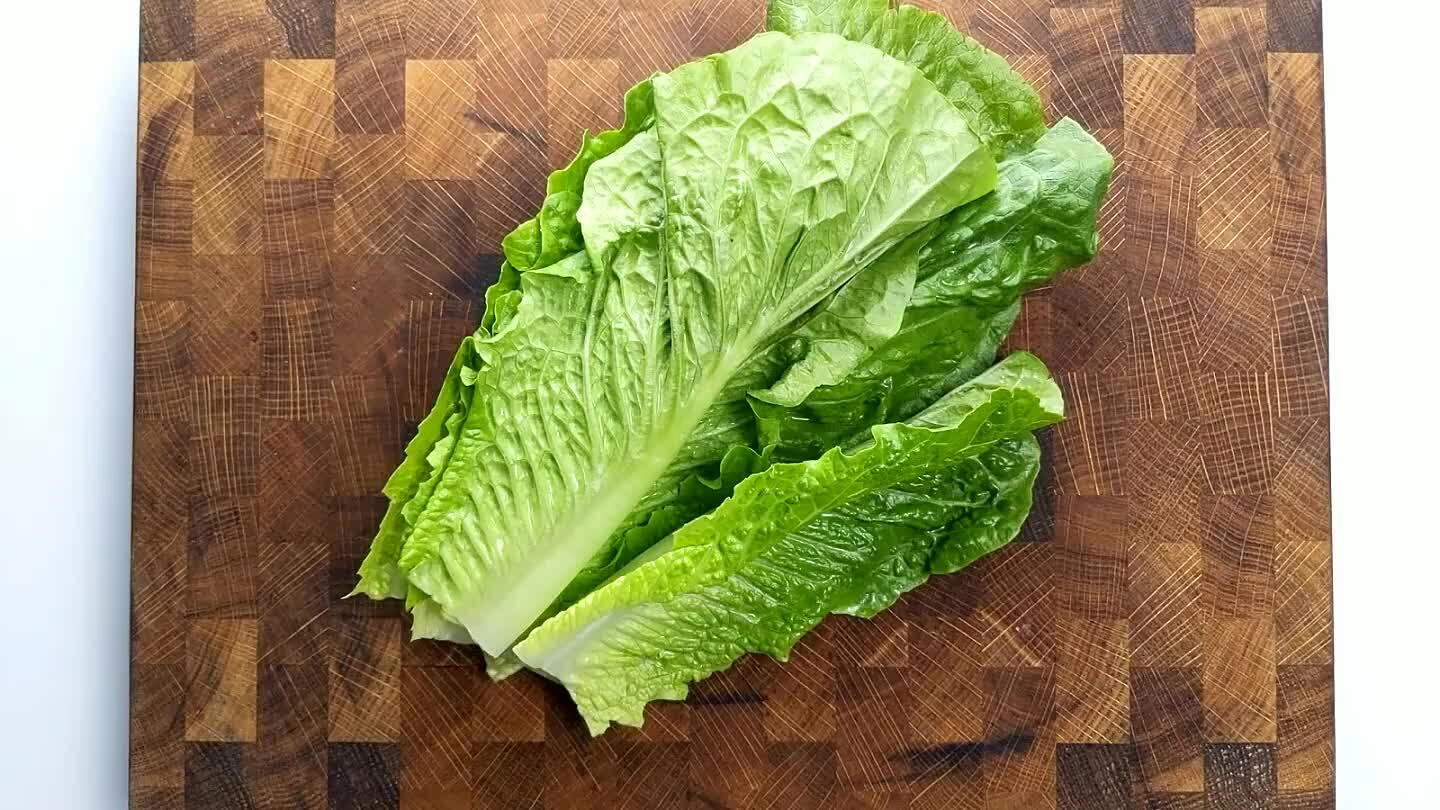 Group the leaves and slice. I like to slice the firmer stem-side portion thinner, widening my slice as I reach the silkier ends of the leaves.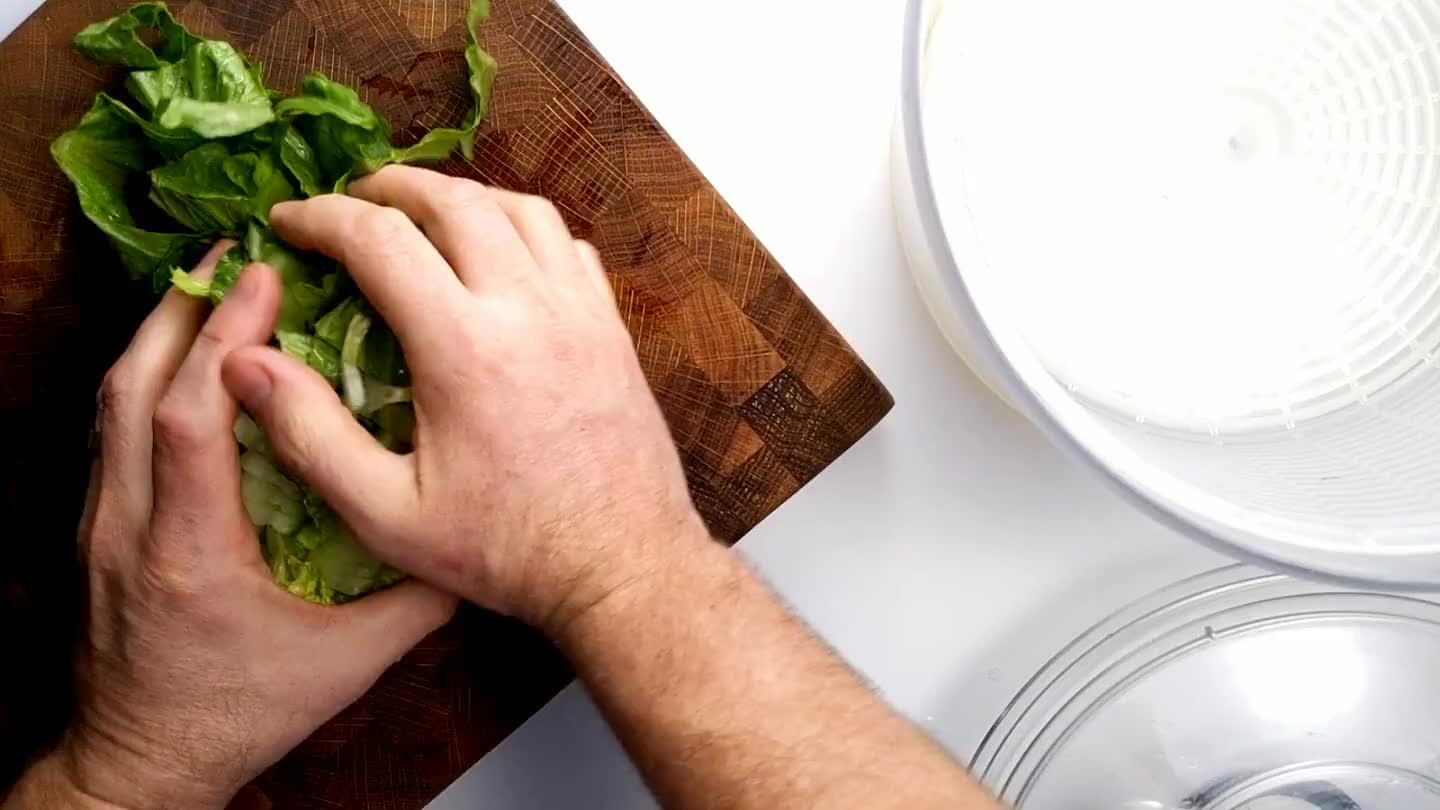 If you have a salad spinner, slice the leaves before frying and then spin the chopped lettuce dry. This is quick and saves you some paper towels.