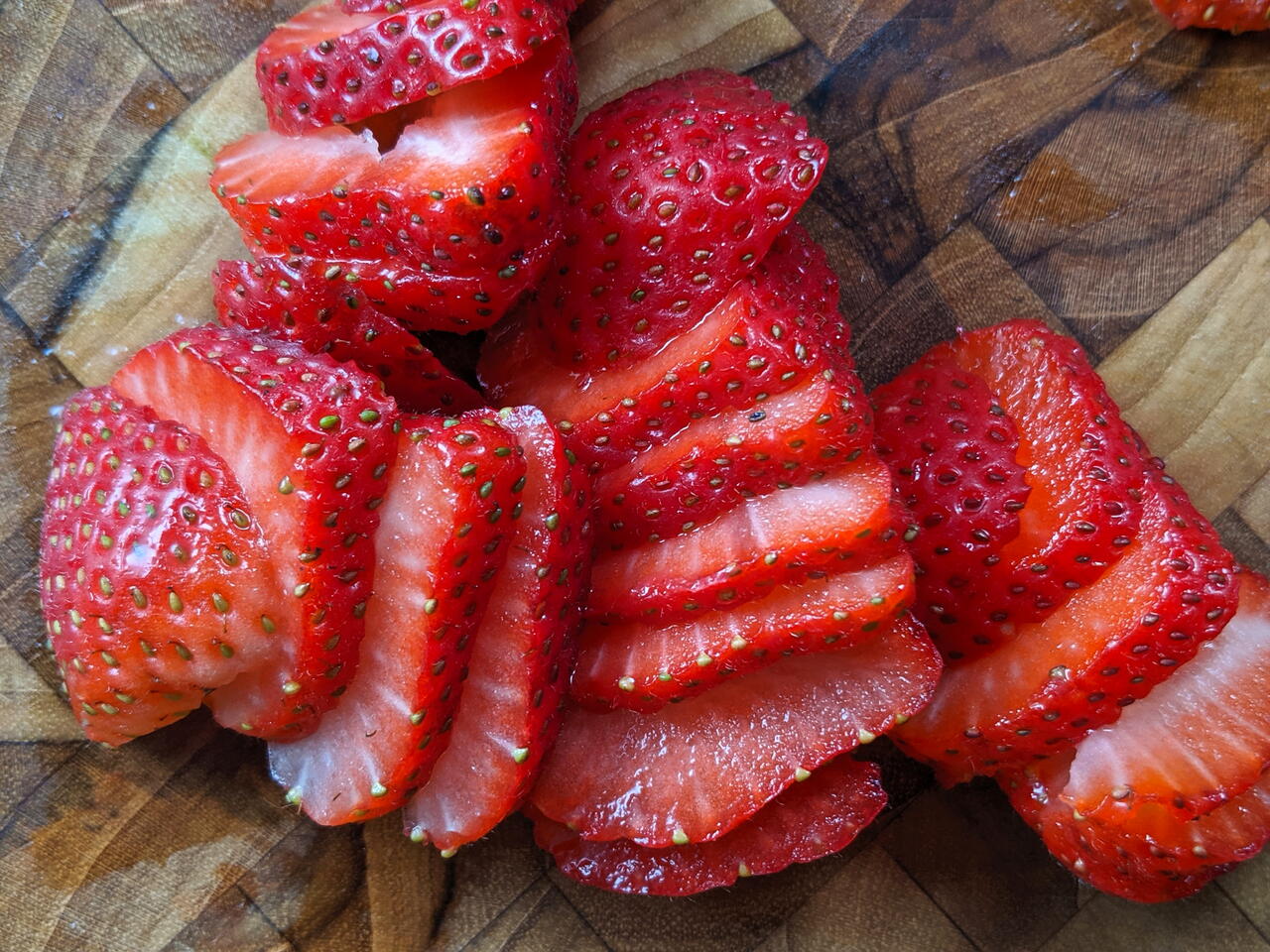 What you will need
Fresh strawberries
(Nutritional facts 3 calories, 0.03 g fat, 0.92 g carbohydrates, 0.08 g protein, undefined mg cholesterol, 0 mg sodium)
How to cook
How to remove the stem
Wash the berries, but only wash the ones you are using right away. You do not want too much moisture around the berries that are sitting because this will speed up molding.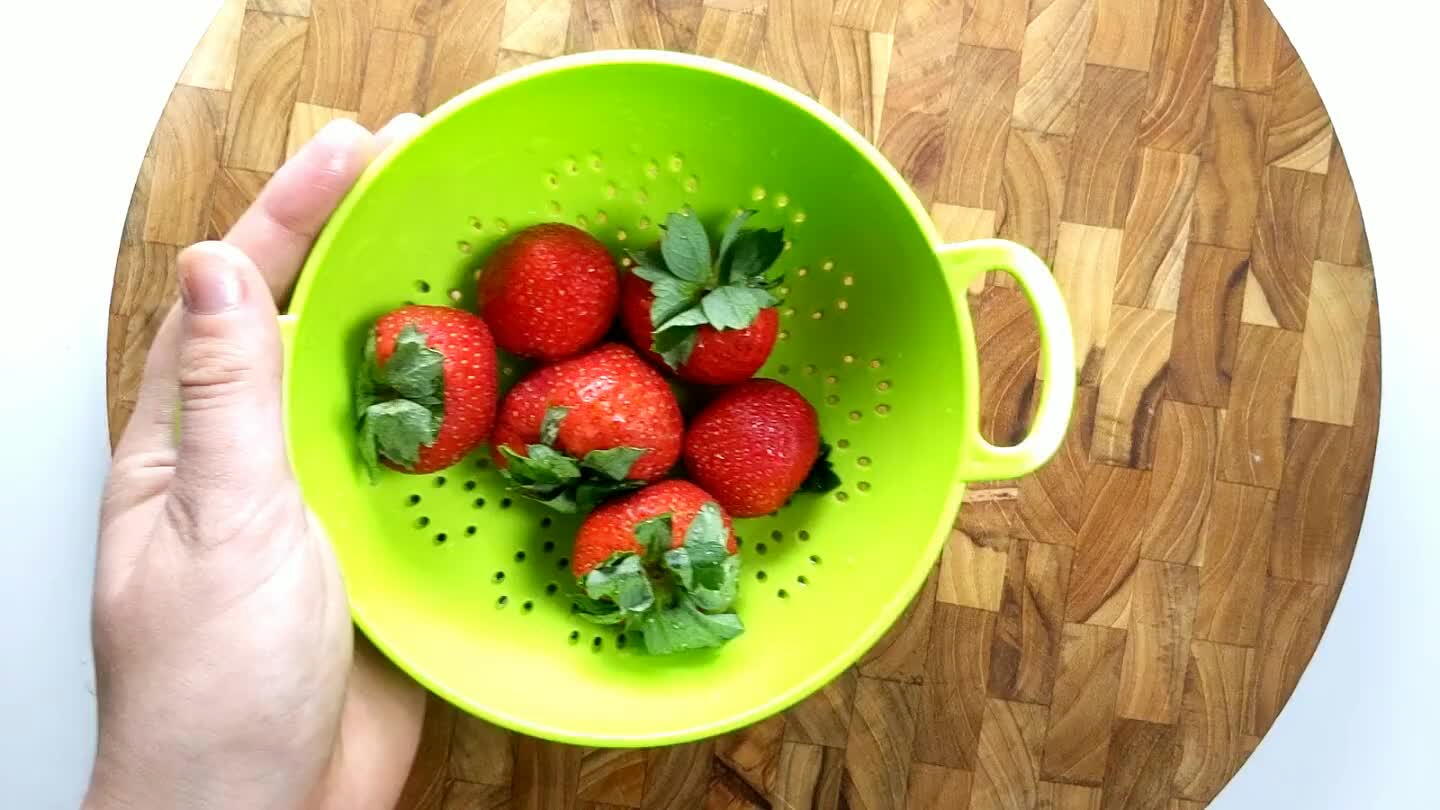 After you wash the strawberries, grab the green stem and turn it to pluck it off the berry. This will make help you only cut off the stem of the strawberry and waste the least amount possible.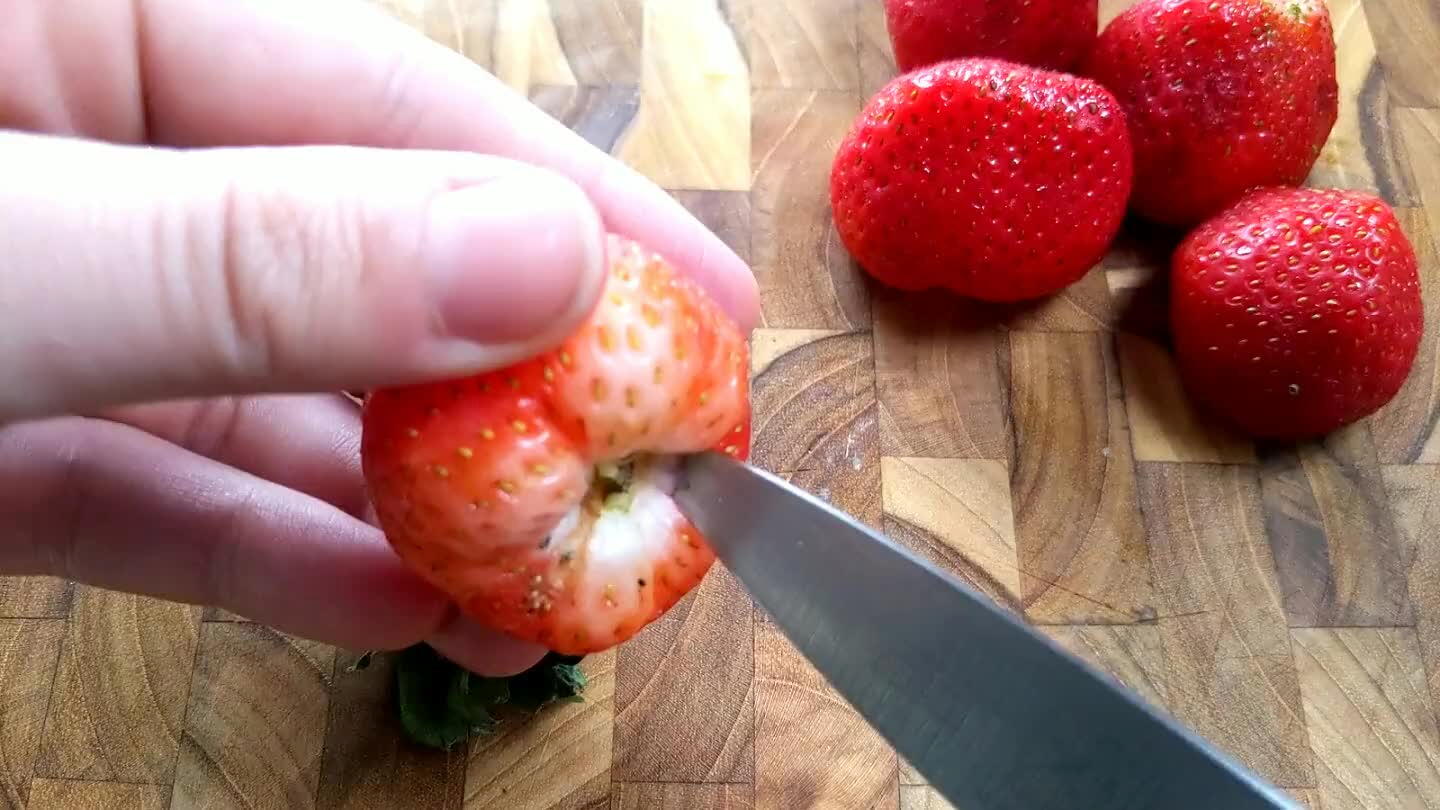 Use a small paring knife and insert the tip of the knife at an angle next to the stem. Turn the strawberry in your hand to run the knife around the stem. Remove the small cone shape that you have cut out.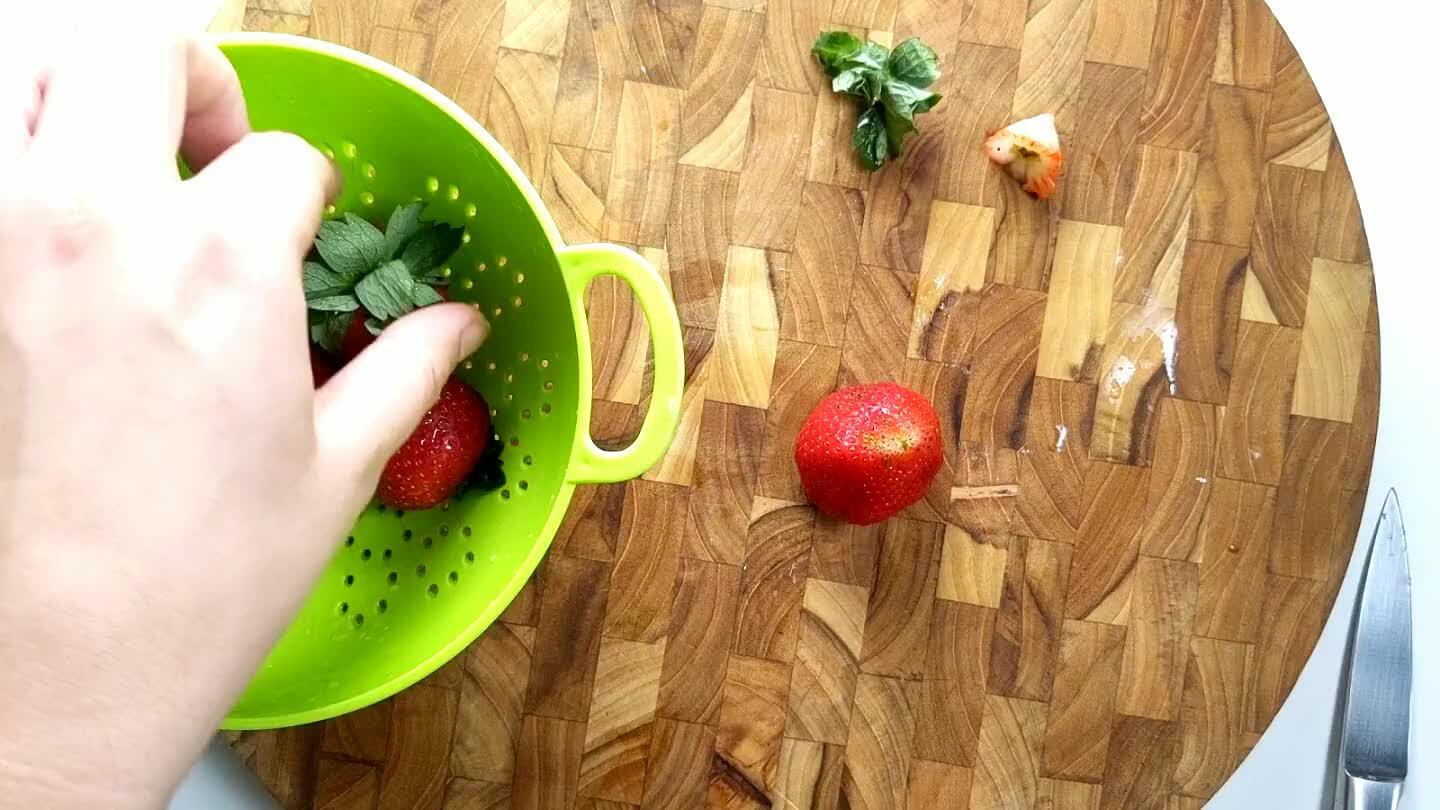 How to quarter
start with the first step of cutting out the stem, then lay on the flat side where the stem was and cut into 4 pieces by cutting in half twice from the strawberry point to where the stem used to be.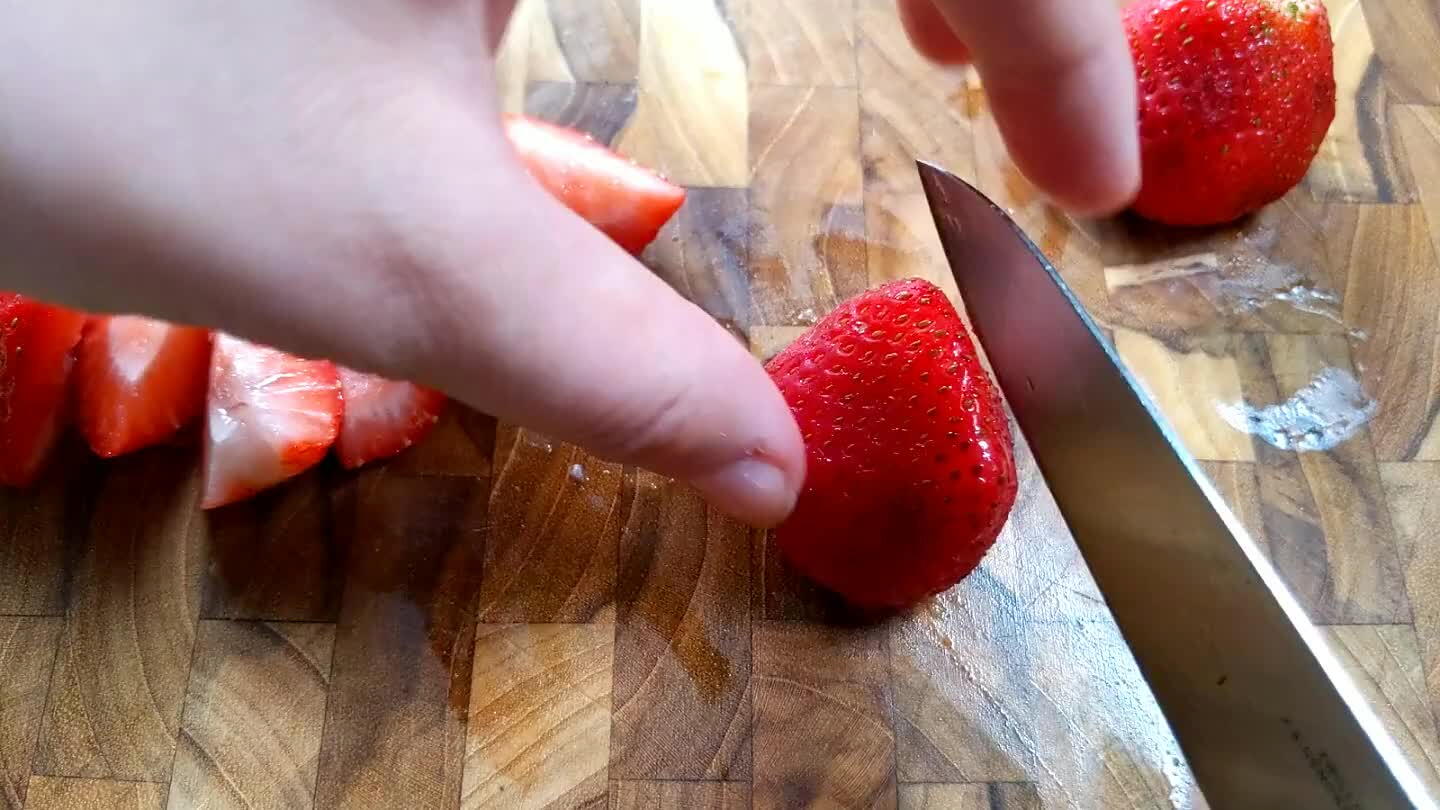 How to dice
Start with quartering a strawberry, then lay the halves down flat and chop into small pieces.
How to slice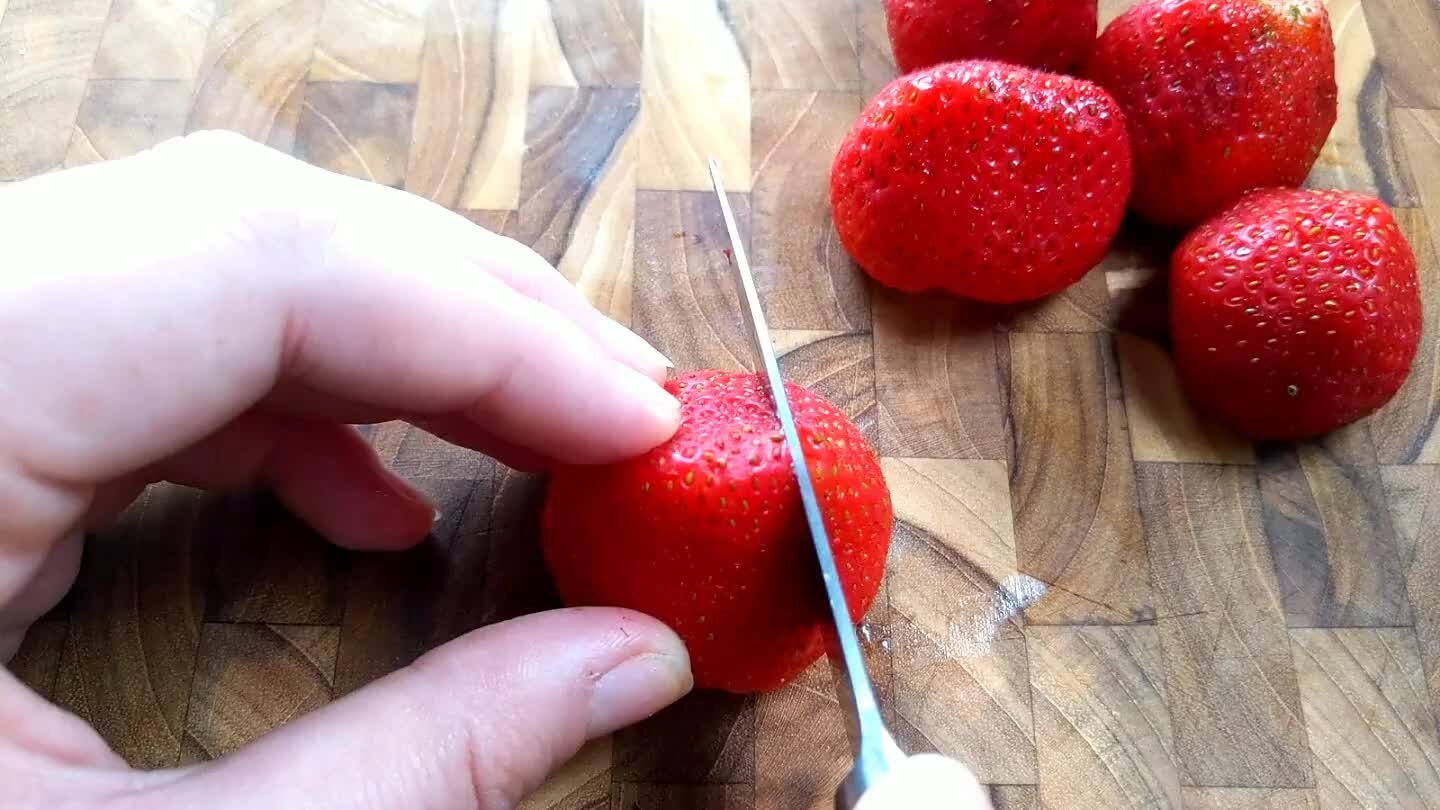 Start with a cored berry and place the berry on the flat side that was created. Carefully slice 3 or 4 times straight down until you get to the end of the berry.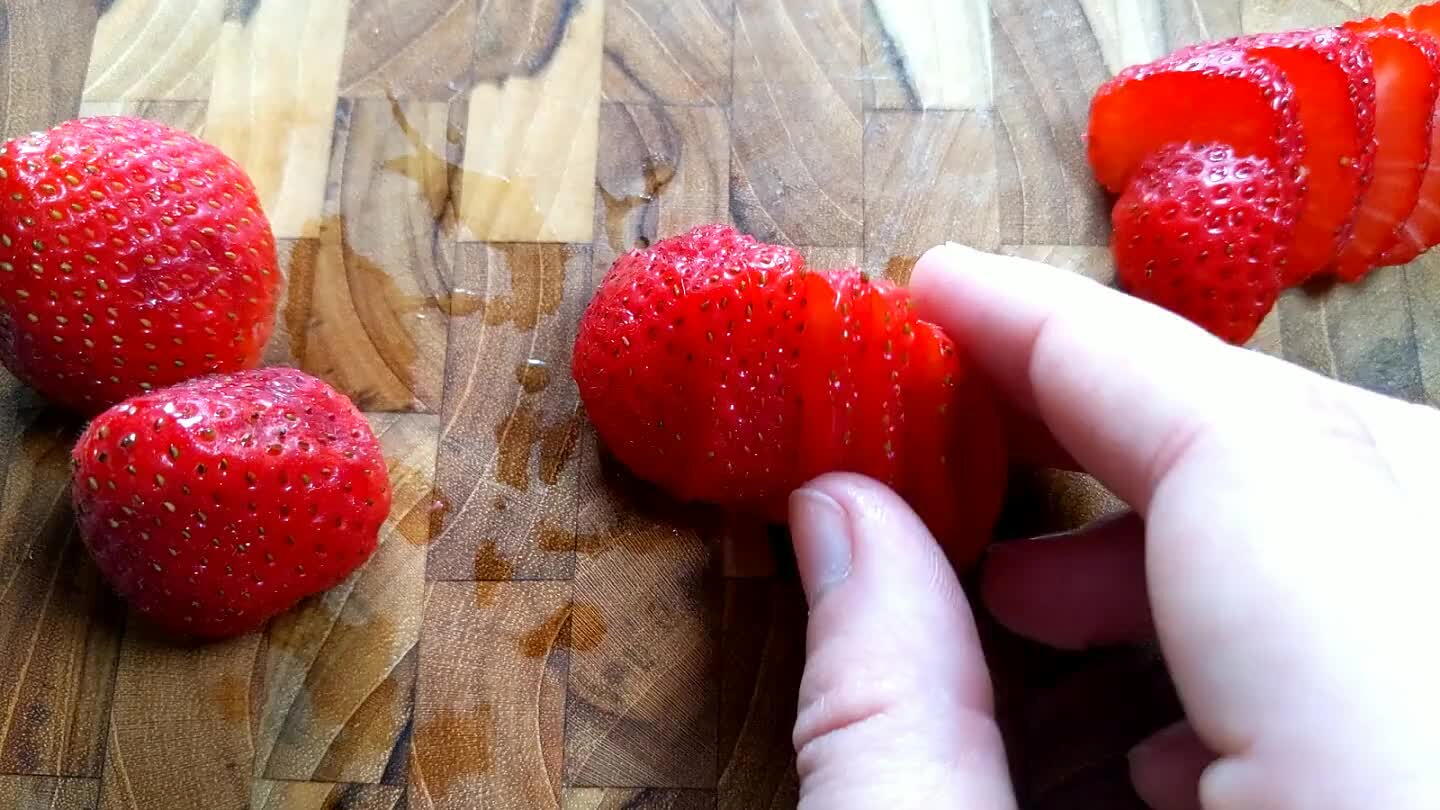 Perfect for pancakes!