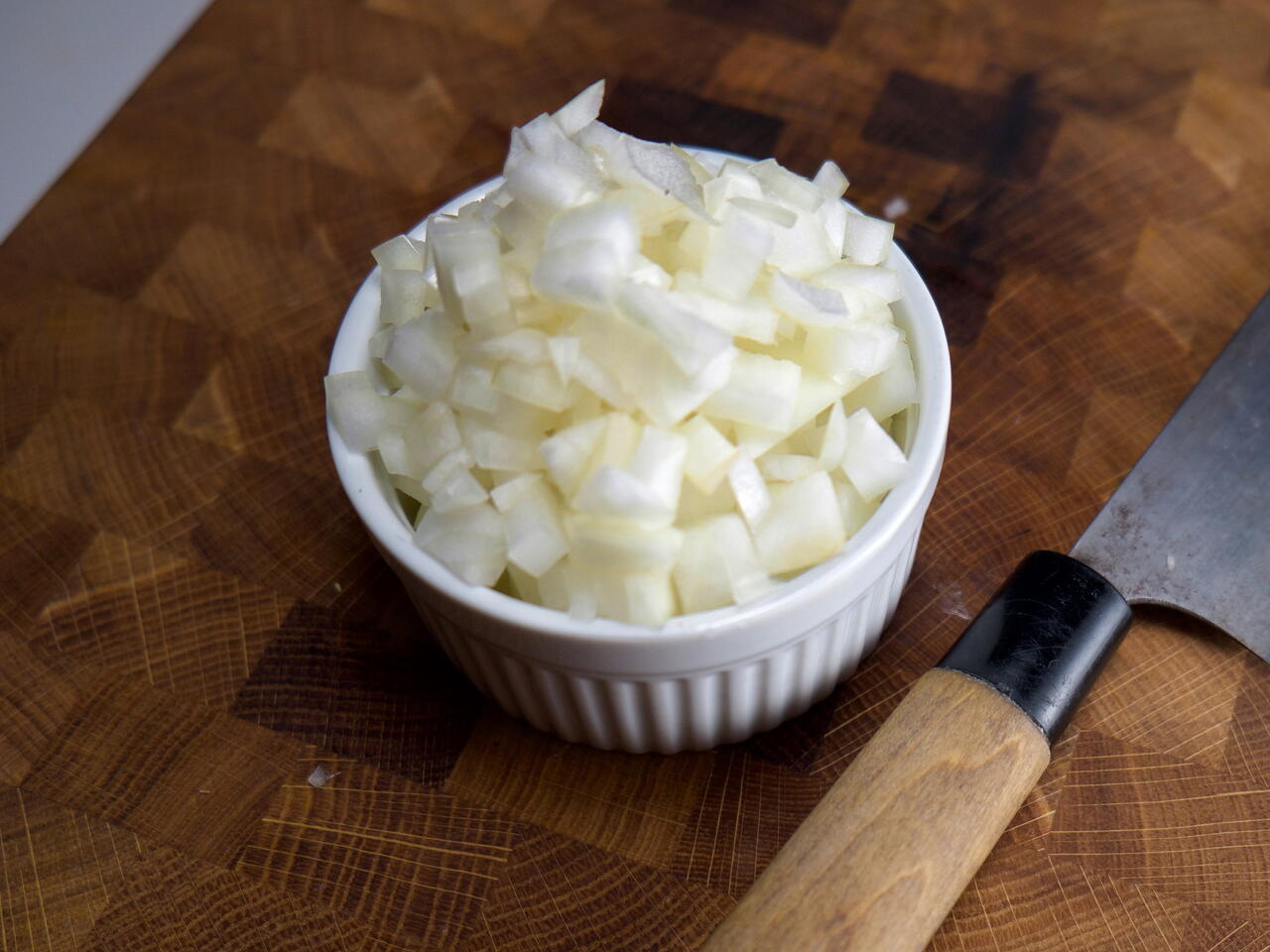 What you will need
1 Onion
A sharp knife
(Nutritional facts 36 calories, 0.09 g fat, 8.57 g carbohydrates, 1 g protein, undefined mg cholesterol, 3 mg sodium)
How to cook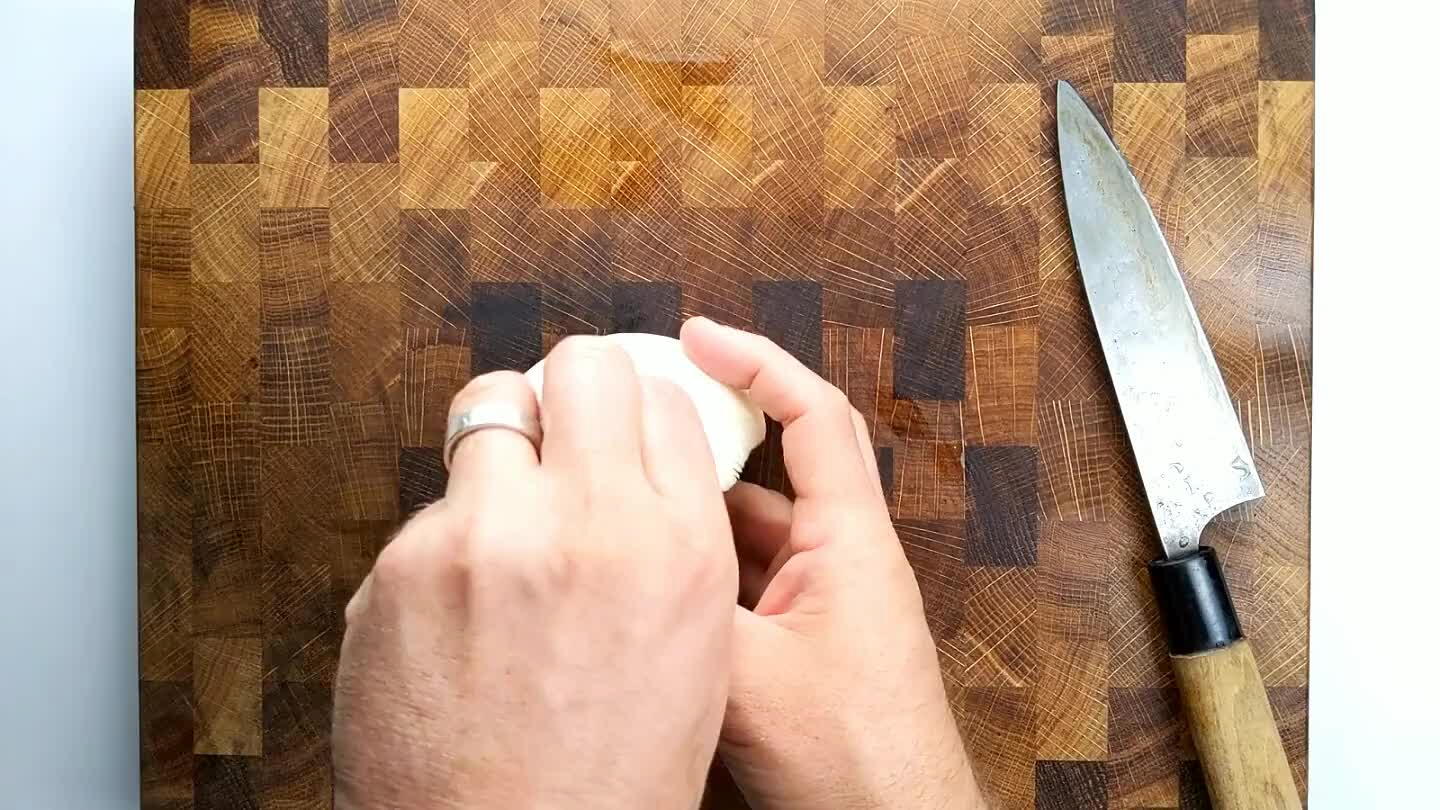 Slice off the stem tip of the onion. Slice the onion in half through it's axis. Peel the onion.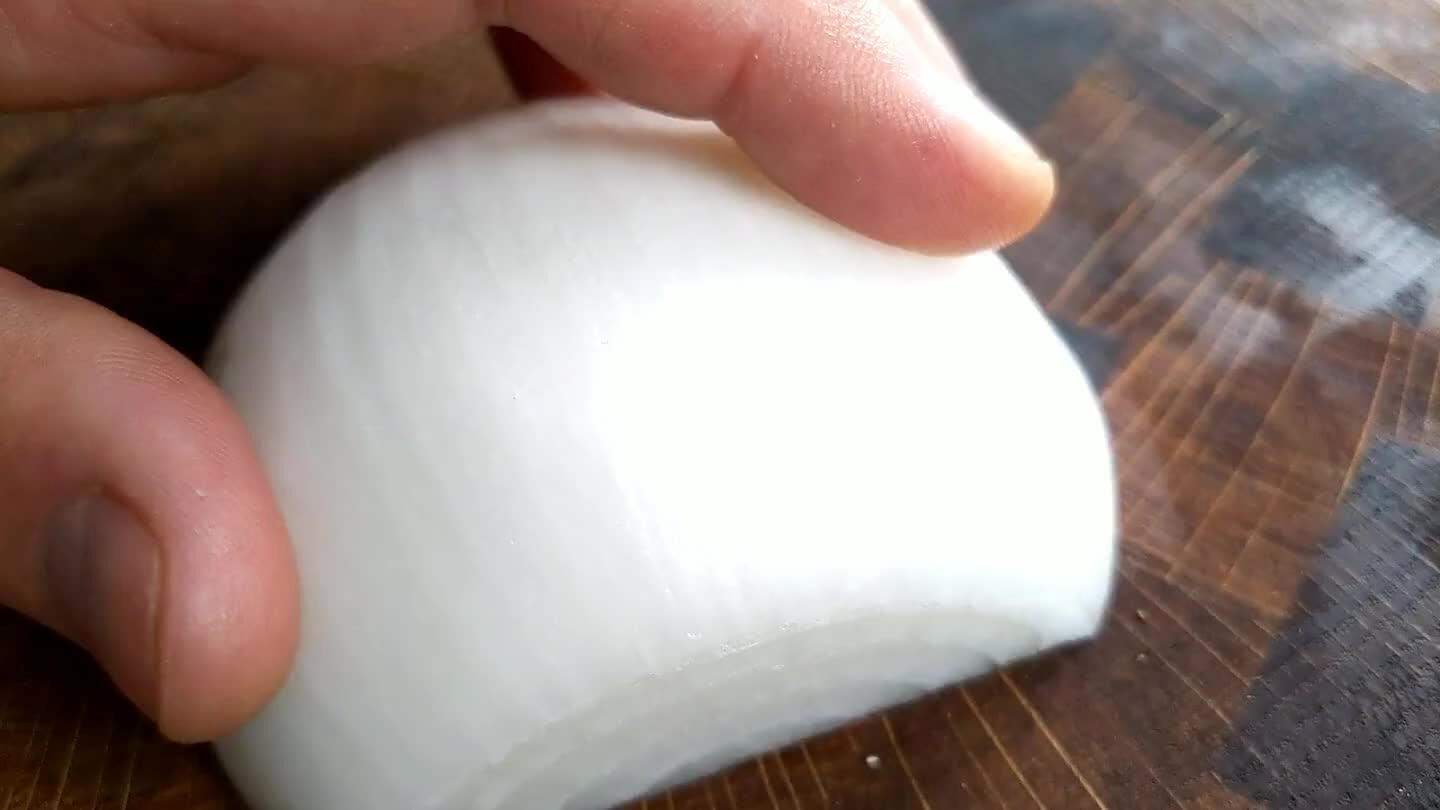 On the stem face, the one that should look kinda like a little onion rainbow, we want to slice a hatch pattern. Start by slicing with your knife parallel to the cutting board with the slices separated by about 1/4".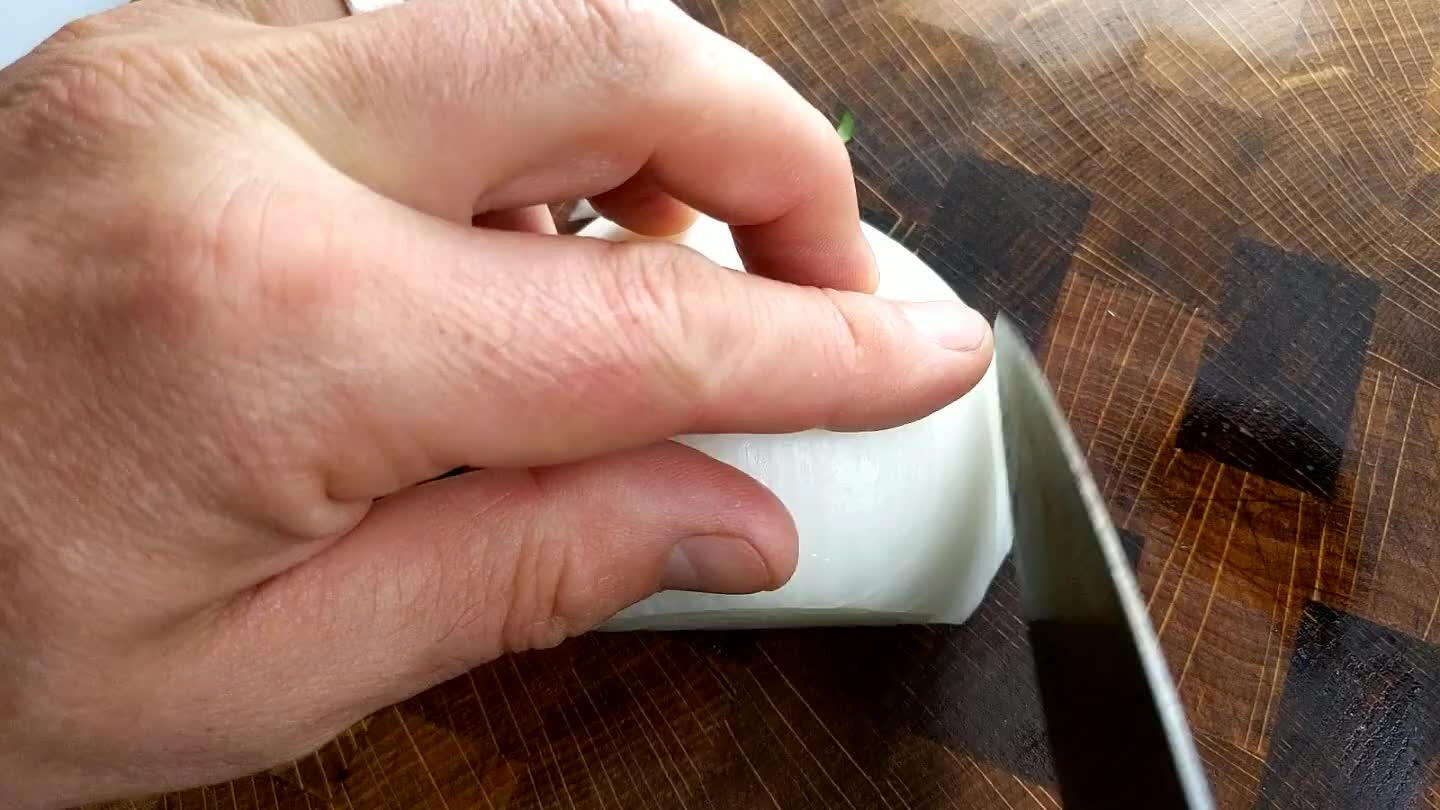 Next, slice from the top of the onion halve downwards towards the cutting board. Separate slices again by about 1/4".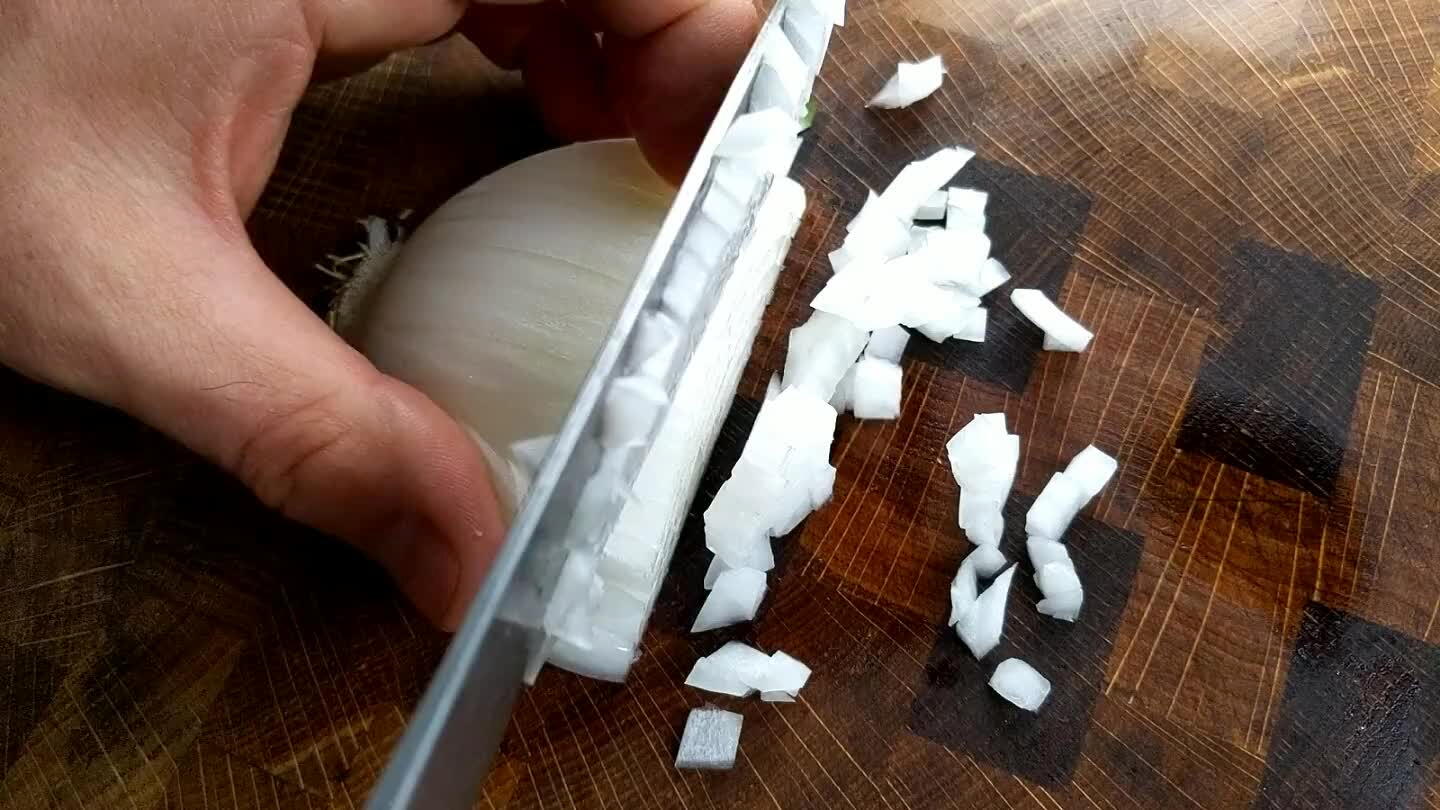 Now having sliced a grid into the face of the onion, slicing from the top will yield small squares of onion.