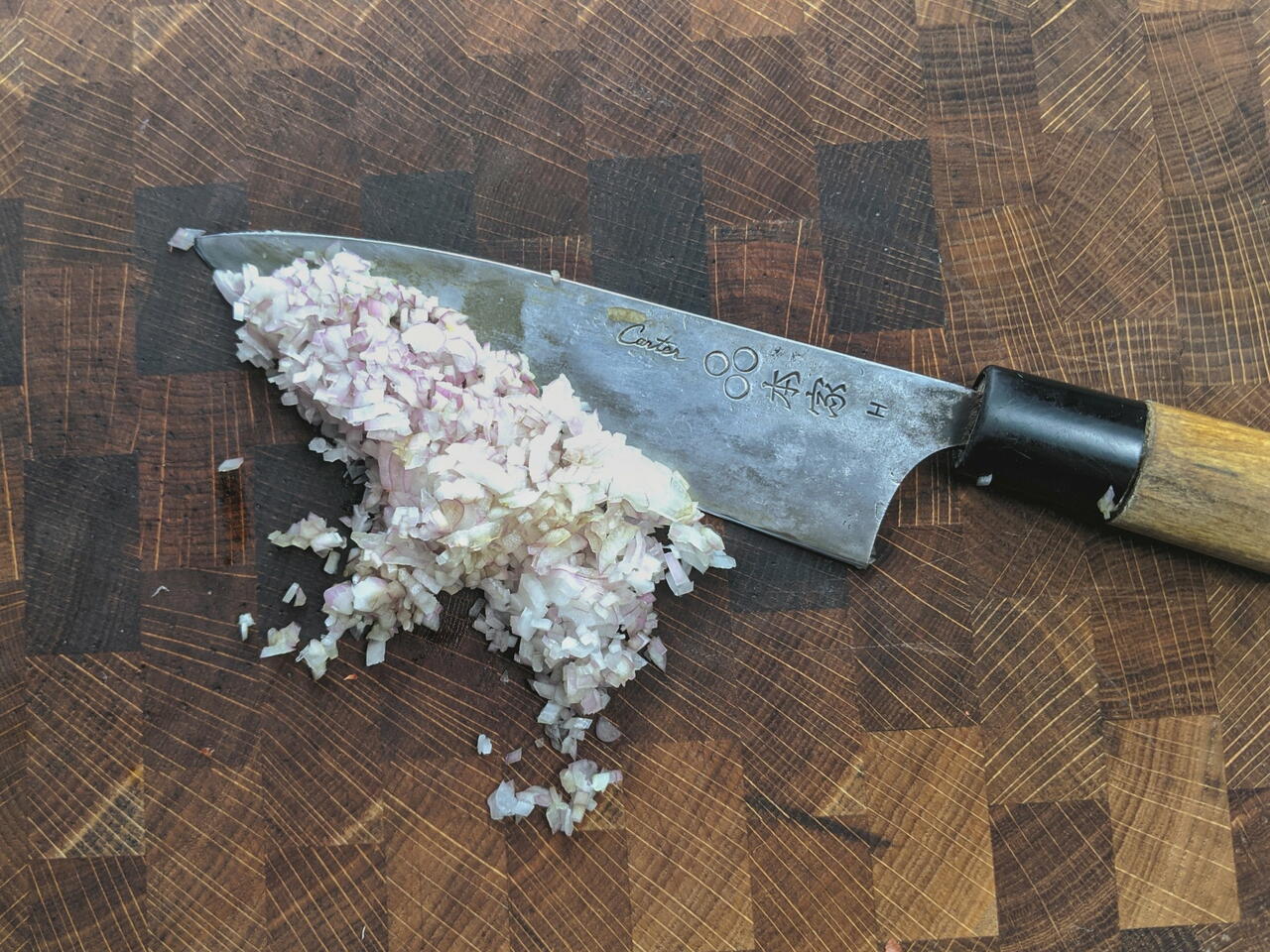 What you will need
1 Shallot
1 Sharp Knife
A Cutting Board
(Nutritional facts 30 calories, 0.04 g fat, 7.05 g carbohydrates, 1.05 g protein, undefined mg cholesterol, 5 mg sodium)
How to cook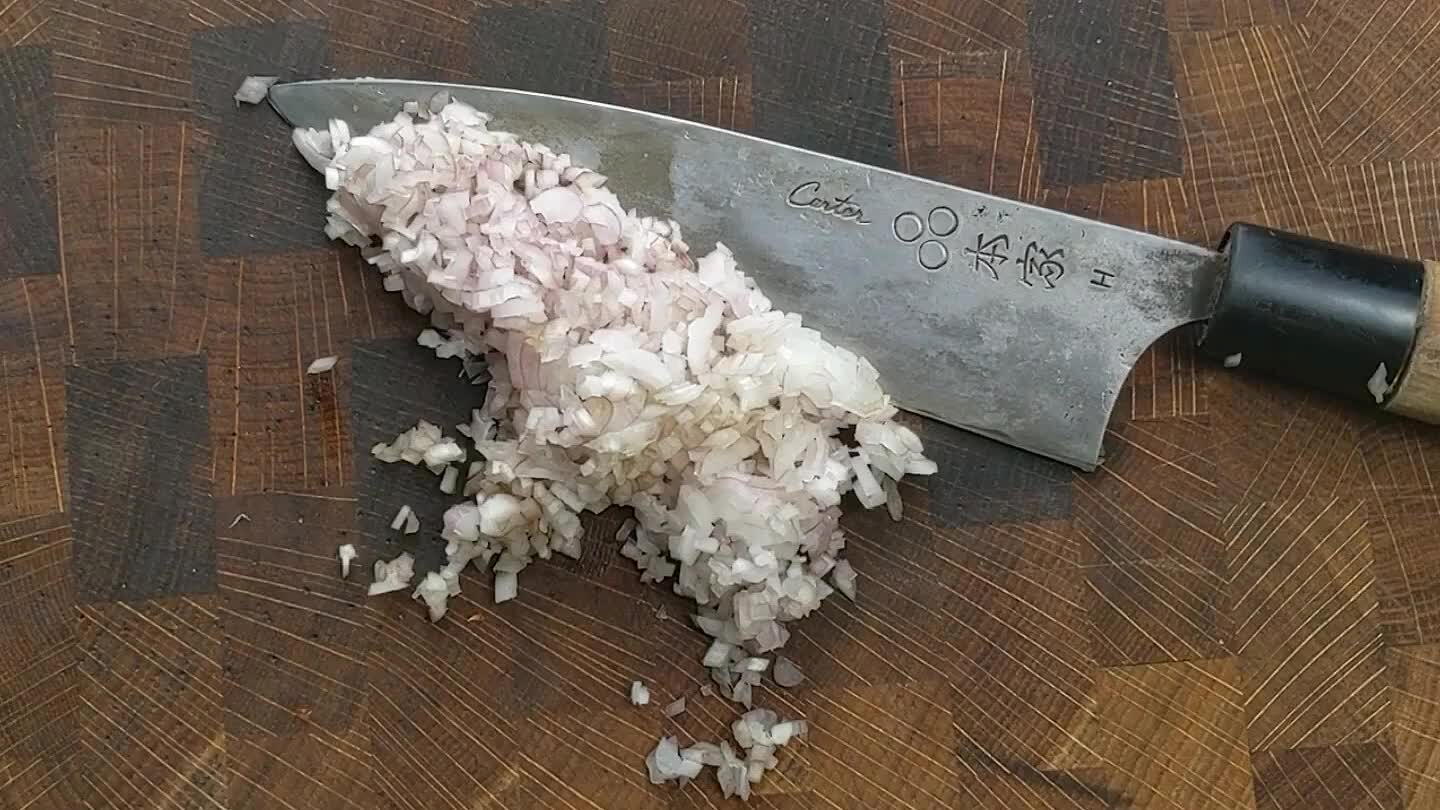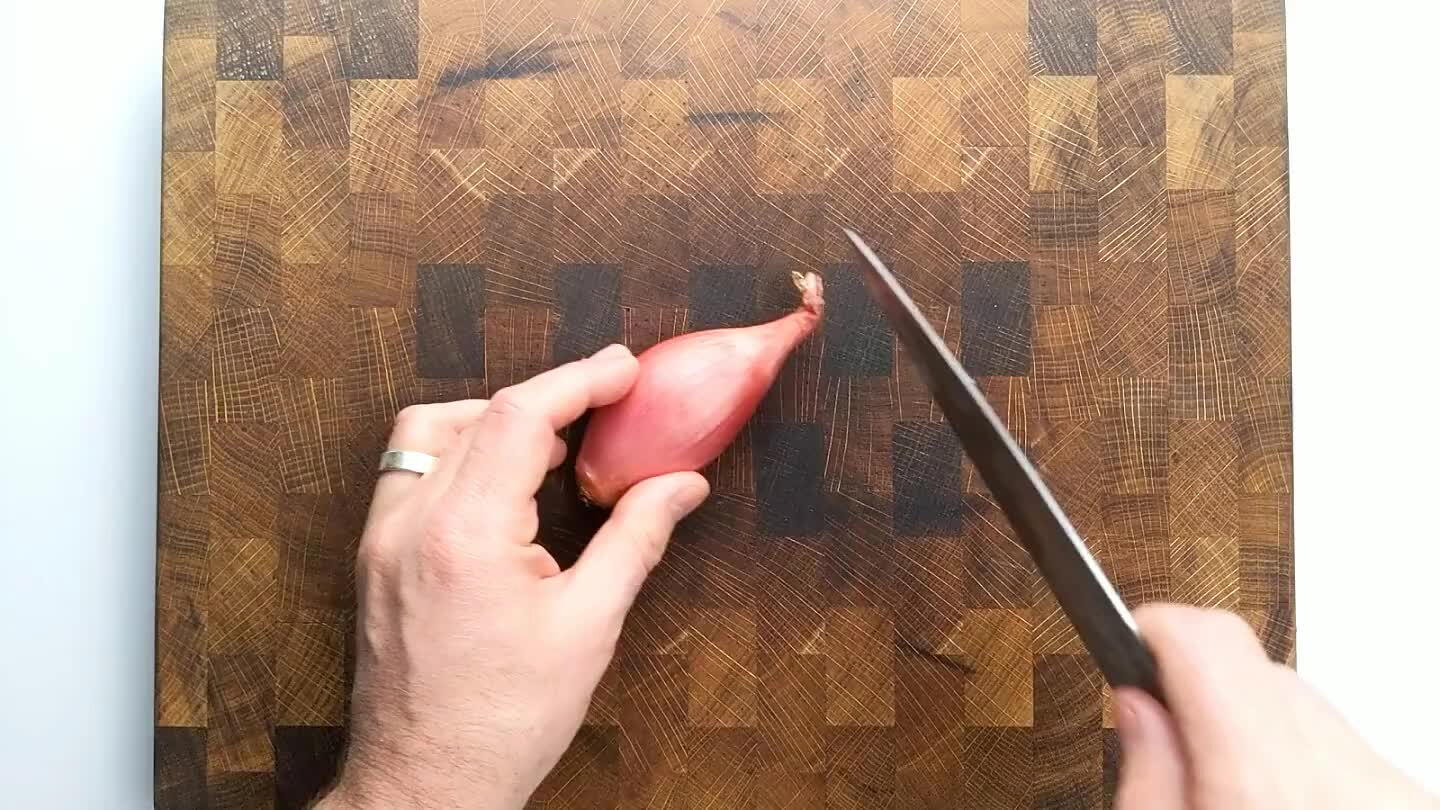 Slice off the stem end of the shallot.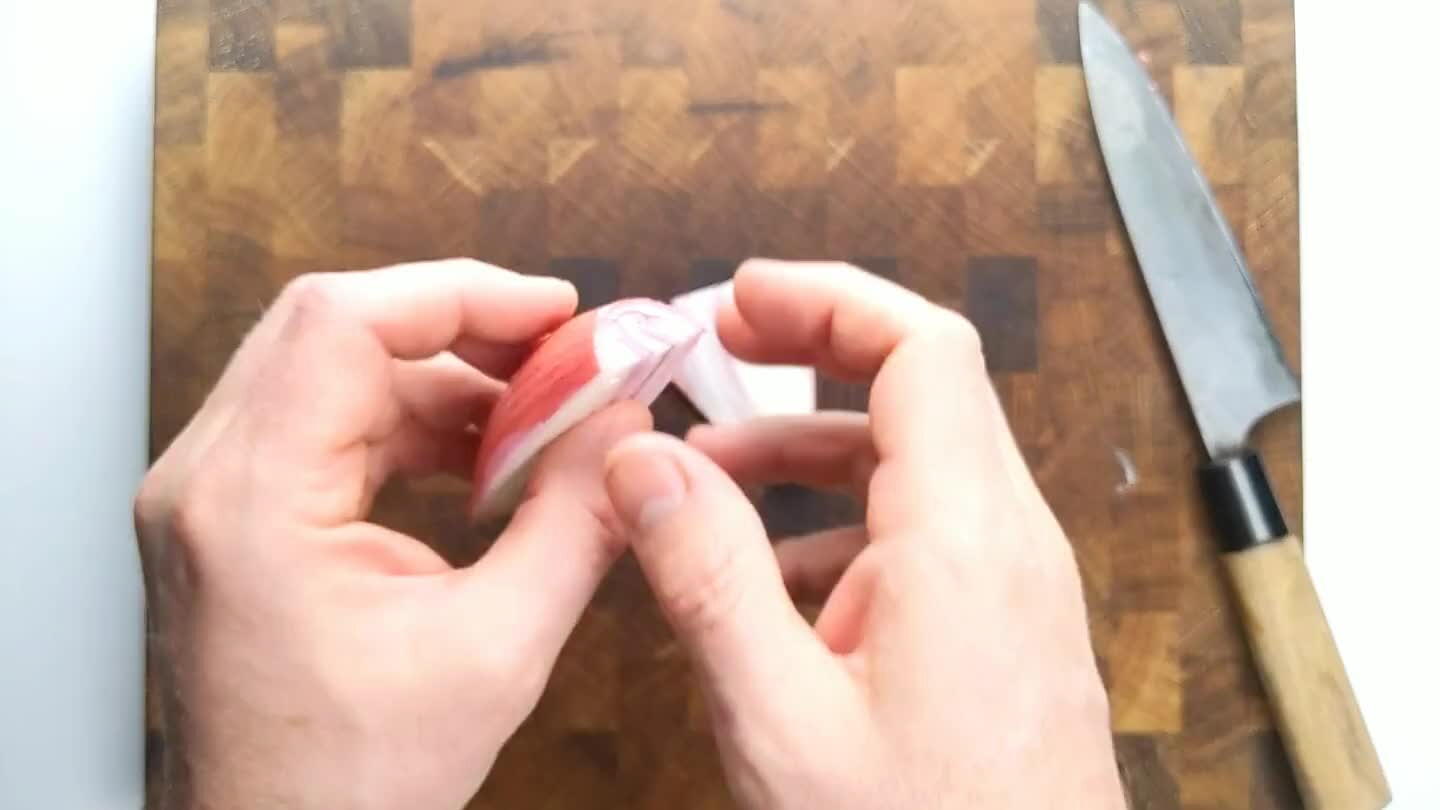 Peel away the outer layer and its skin.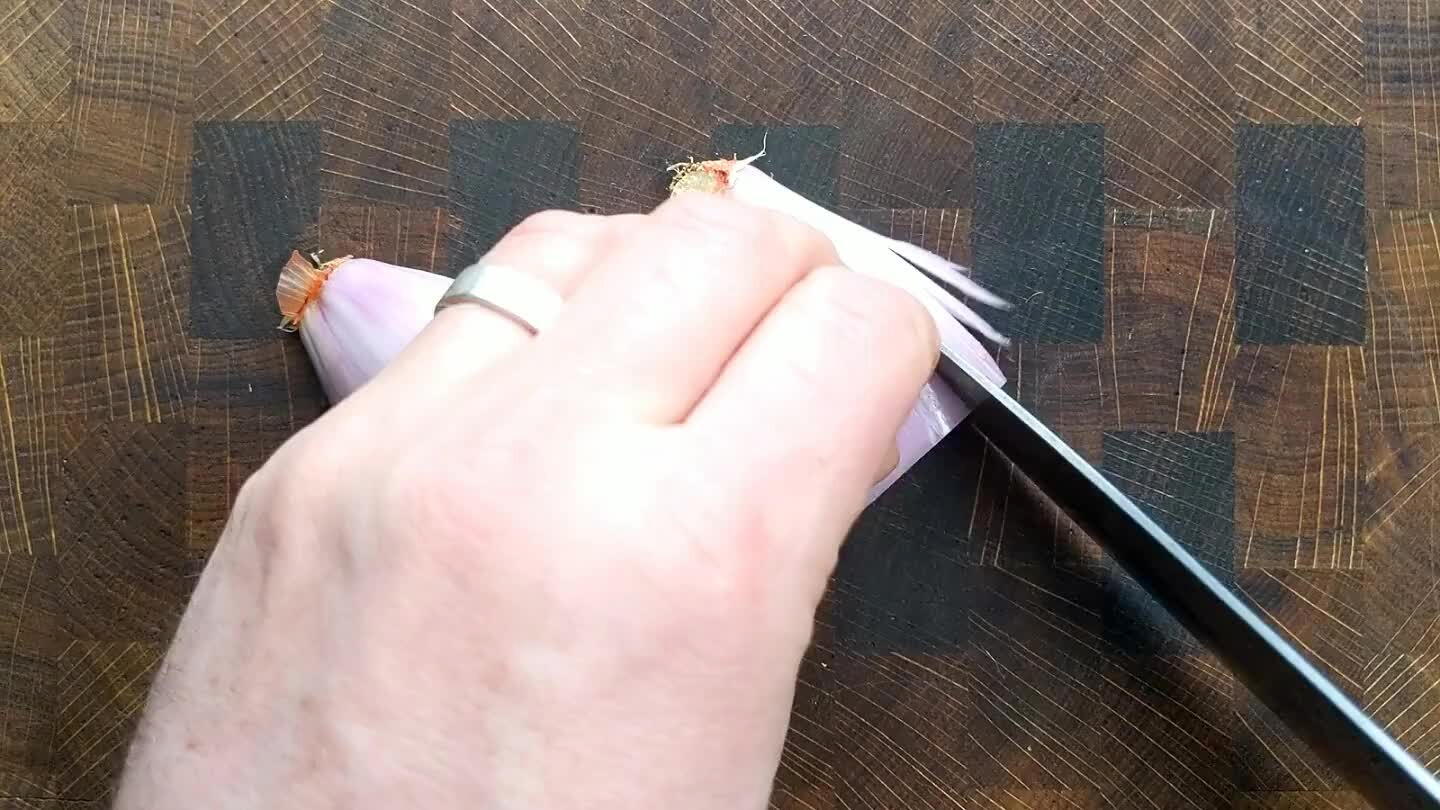 Lay out the shallot halves on the larger of their cut surfaces. Slice from above, perpendicular to the root tip. Avoid breaking through the root end, so as to leave the shallot still assembled in a single piece.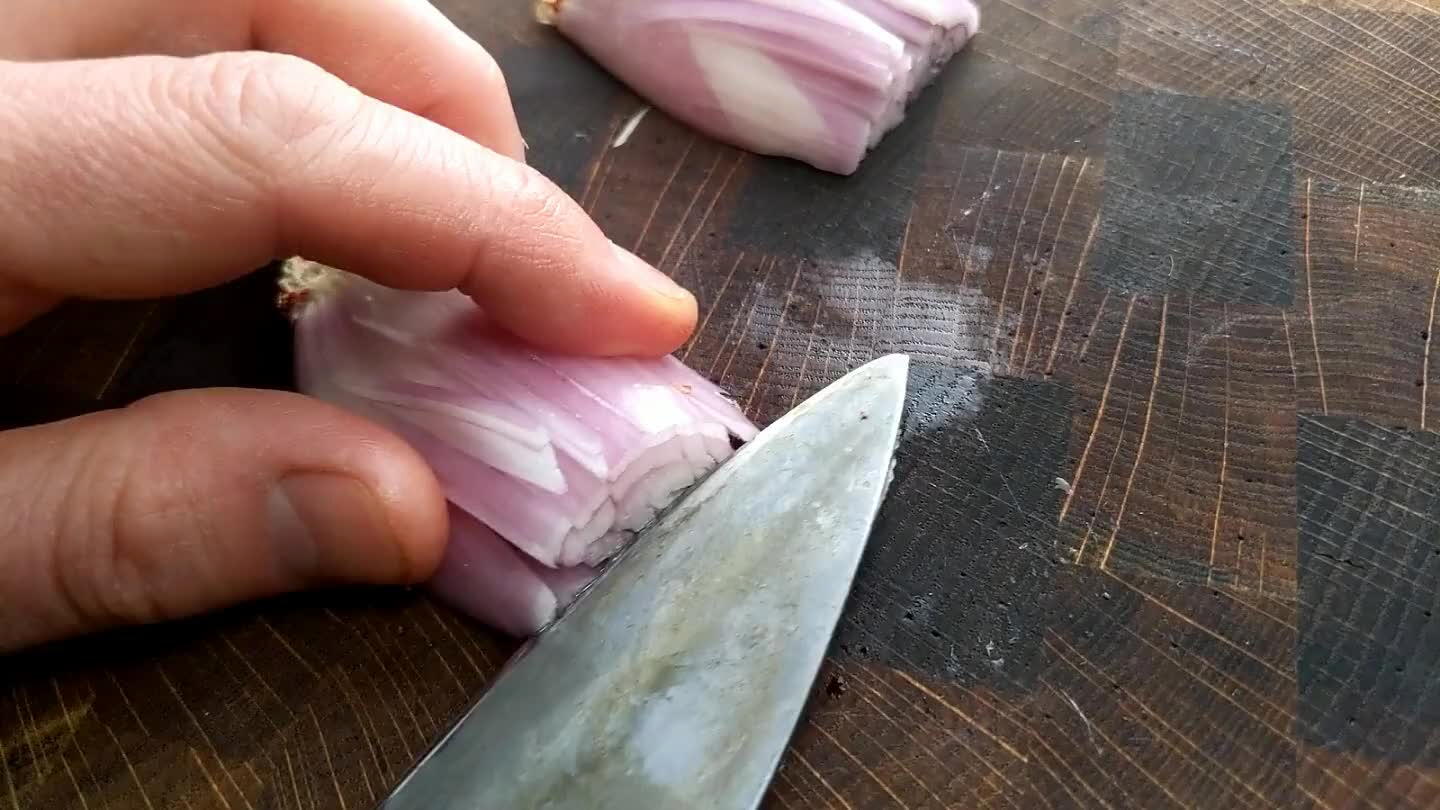 Carefully slice from the side, with the blade parallel to the cutting board, adding to the slicing from the top to create a hatched slice in the exposed face of the shallot halve.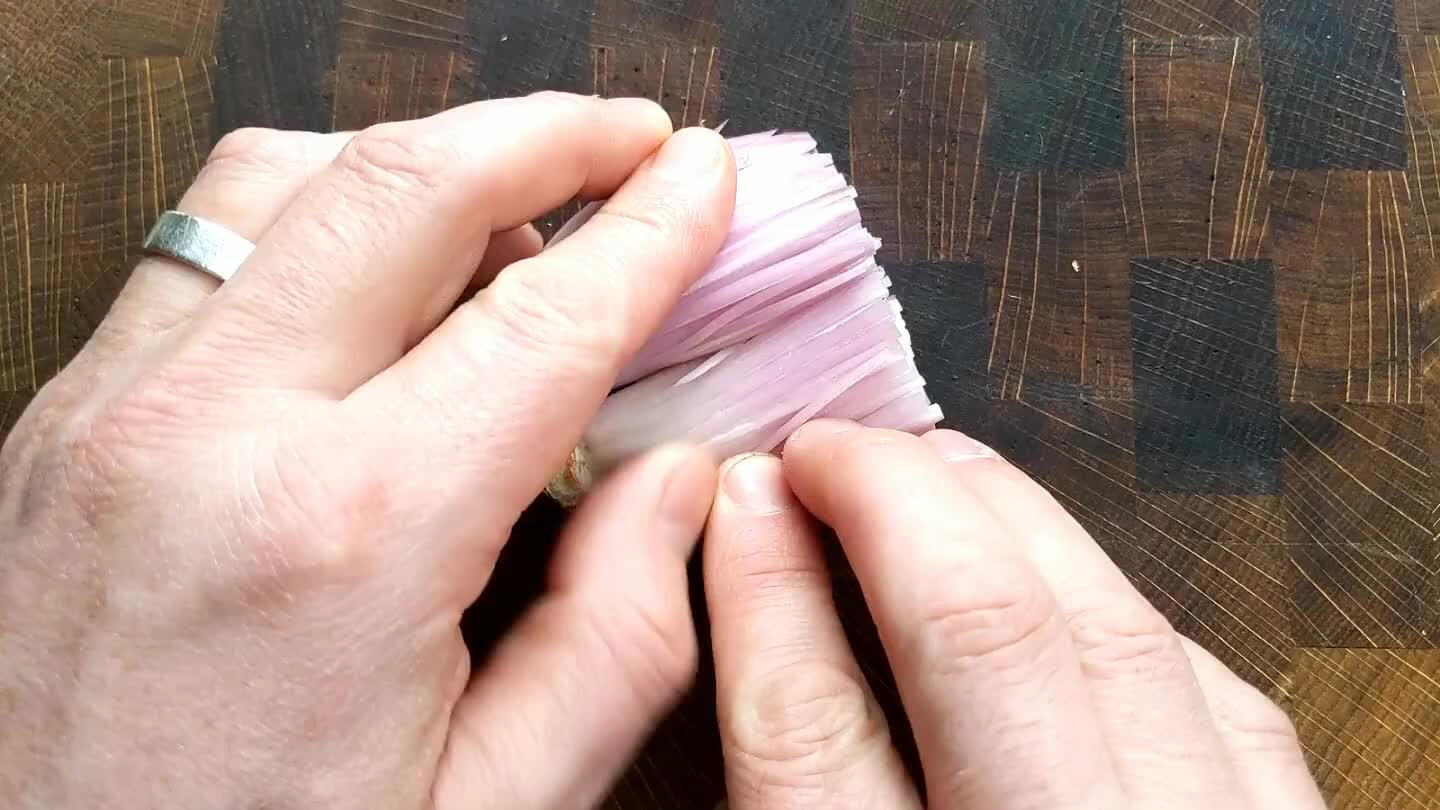 Assemble the shallots, which at this point should look something like the bristles of a broom, and slice to shave off fine little cubes of shallot from the end.