How to Quarter Strawberries Quickly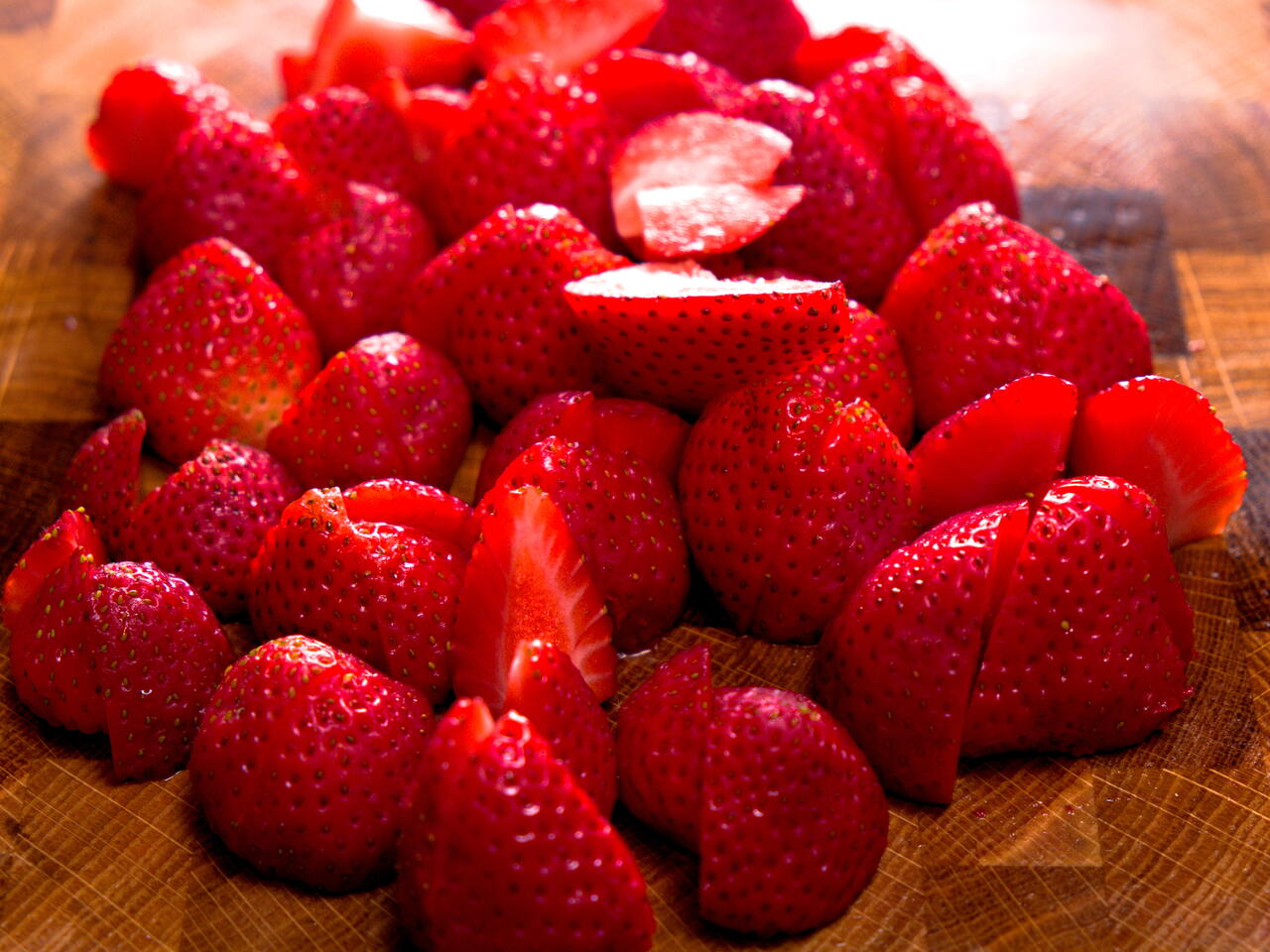 5m
When prepping small fruits and vegetables, it can save you a lot of time by grouping them cleverly and slicing in one motion. This works great for strawberries, but it also illustrates a way of thinking about prep that can be applied to a lot of repetitive kitchen tasks.
What you will need
Fresh Strawberries
(Nutritional facts 3 calories, 0.03 g fat, 0.92 g carbohydrates, 0.08 g protein, undefined mg cholesterol, 0 mg sodium)
How to cook
Before getting to work, rinse off your strawberries and let them drain. Transfer to a cutting board.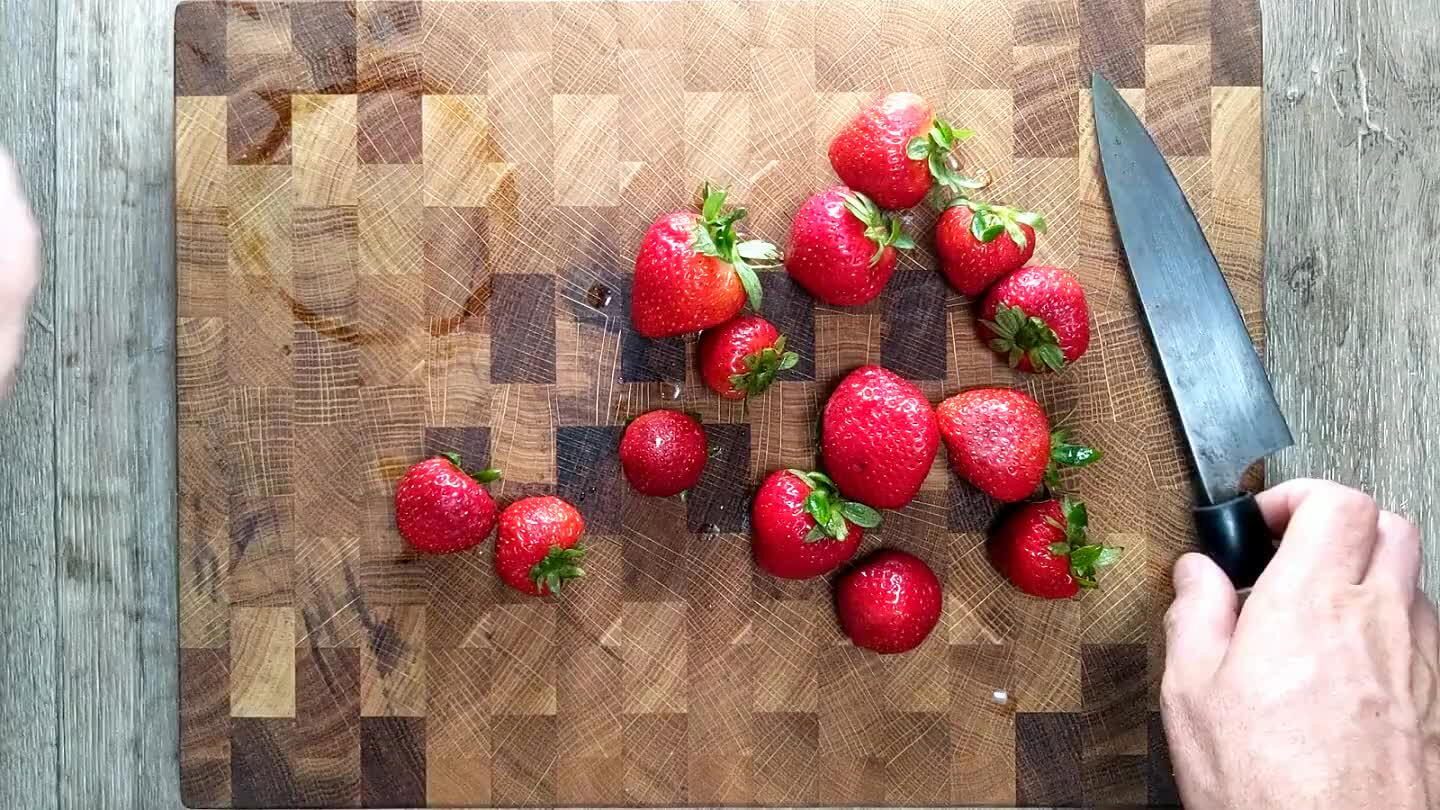 Slice off the stem end of each strawberry and set it on it's cut face. You want to remove all of the stem and leave a flat surface, but you don't want to waste much of the strawberry.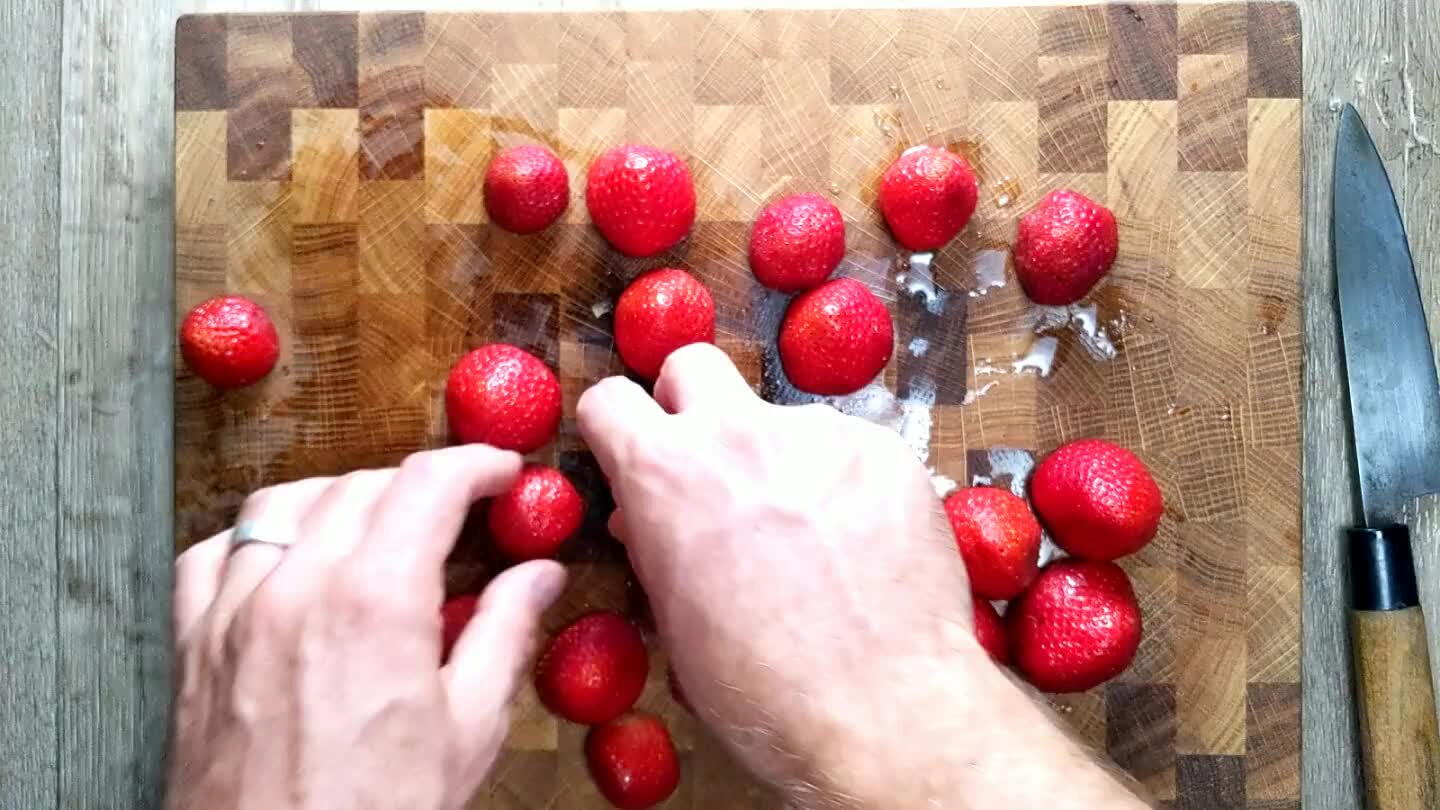 Arrange the stemless strawberries in an even grid, grouping roughly by size.
With a long chef's knife, simply slice through the center of each column, dividing each strawberry in the column in half. Try not to let the halves separate or tip over.
Now you can slice in the opposite direction, through each row of strawberries.
This little trick may seem silly at first, but when you're working with a lot of strawberries, being methodical like this can save a lot of time.