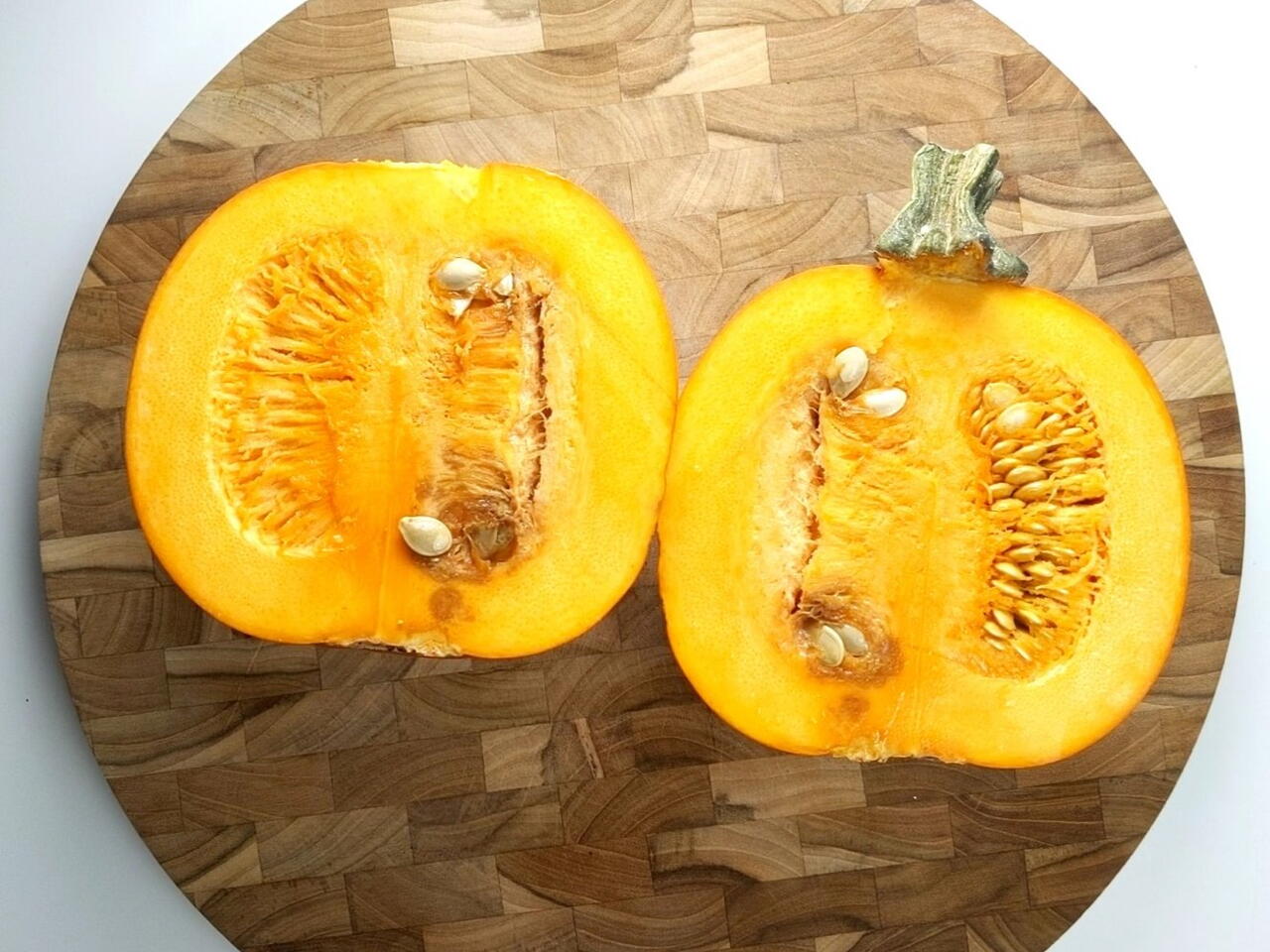 1 portions
40m
Roasting your own pie pumpkin and making a puree for pumpkin pie is so easy, and so delicious!
What you will need
1 fresh sweet pie pumpkin
(Nutritional facts 0 calories, 0 g fat, 0.06 g carbohydrates, 0.01 g protein, undefined mg cholesterol, 0 mg sodium)
How to cook
Pick out a sweet pie pumpkin that looks fresh! This pumpkin made enough for one pumpkin pie, but larger ones can make much more.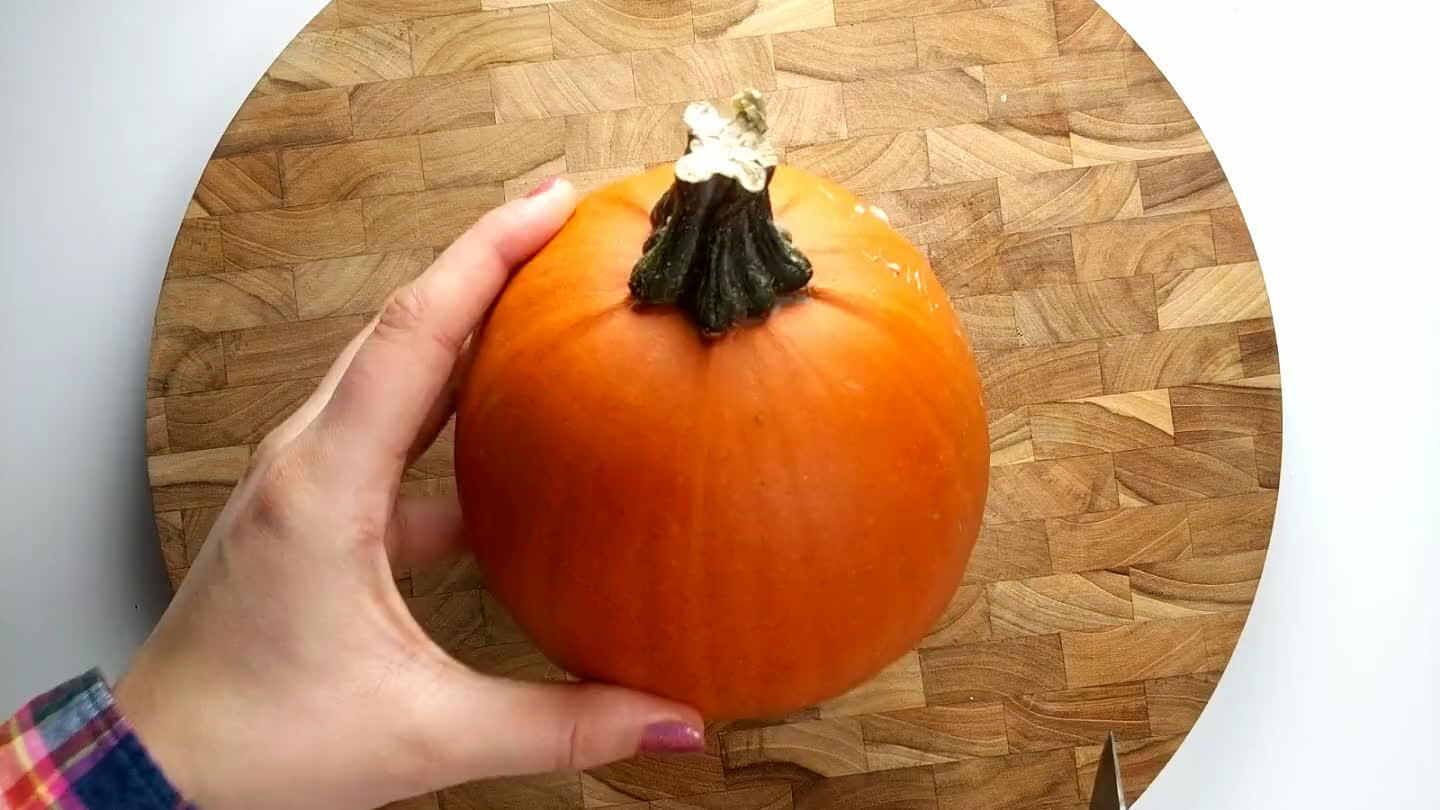 Use a large sharp knife to slice through the middle of the pumpkin.
Remove the stem and scoop out the seeds.
Use foil or parchment paper to protect the pan from getting pumpkin burned onto it. Put in oven for about 40 minutes or until the flesh is nice and soft.
If you'd like to make a crunchy snack with the seeds, remove them from the pumpkin flesh and rinse. Coat with oil and sprinkle with salt and your favorite seasonings and roasted in the oven at 400 for about 10 minutes. Remove the pumpkin halves from the oven. Let cool for a few minutes and then peel off the skin and use a spoon to scrape out any leftover flesh.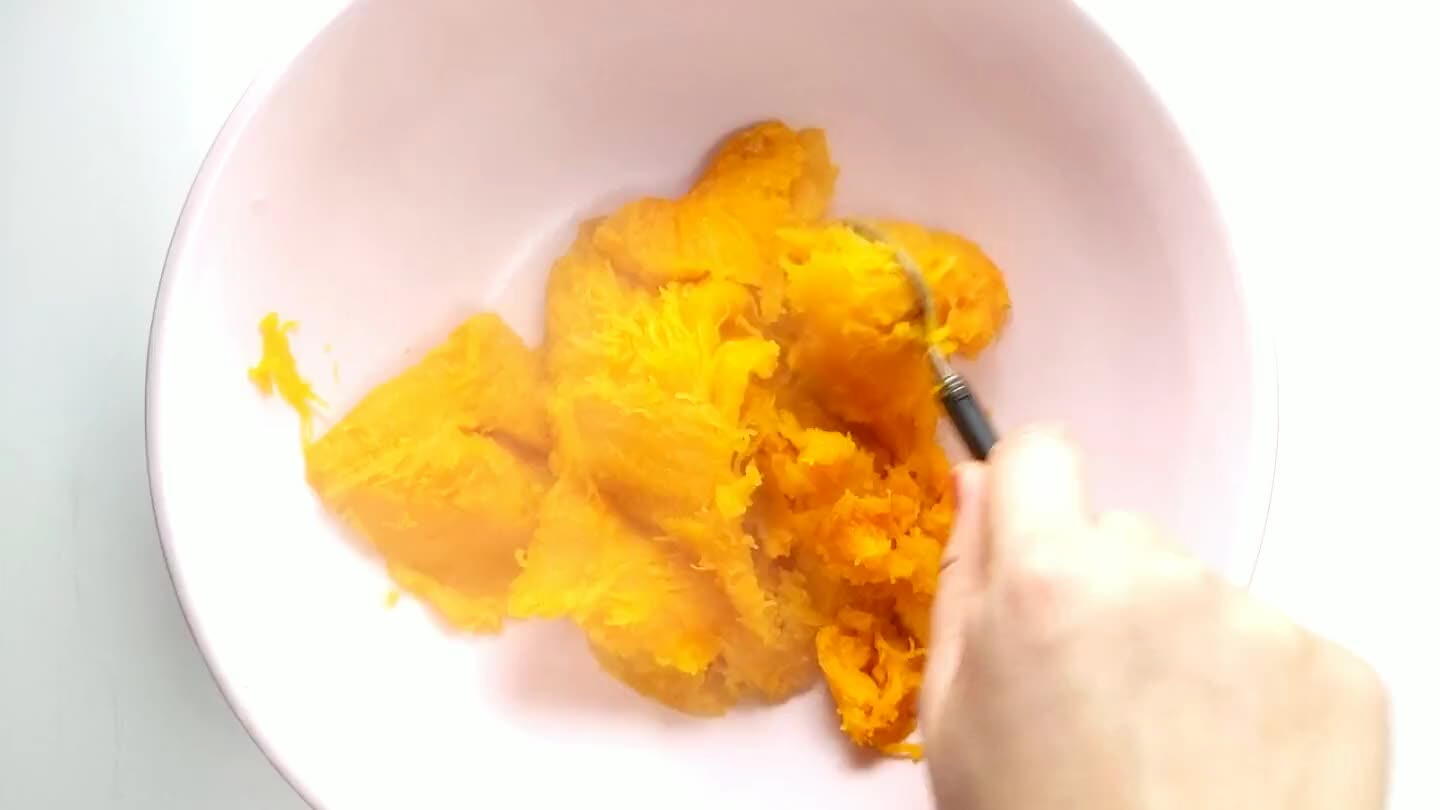 Mash the pumpkin and put into the fridge to cool. Let cool completely before blending or preparing the pie filling. Keep the puree in an airtight container for a week in the fridge or up to a month in the freezer.