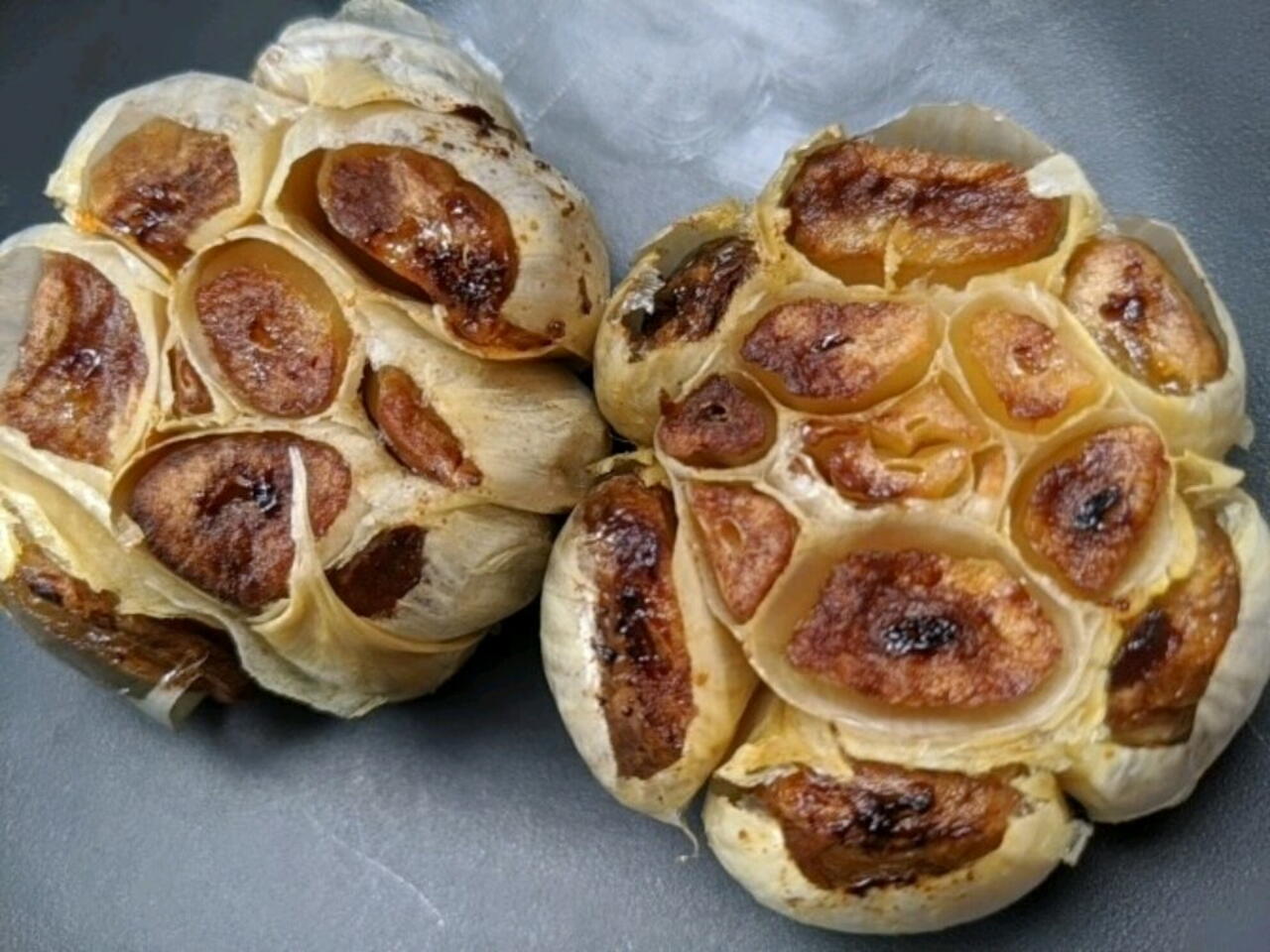 What you will need
Fresh head of garlic
(Nutritional facts 34 calories, 1.14 g fat, 4.95 g carbohydrates, 0.76 g protein, undefined mg cholesterol, 178 mg sodium)
How to cook
You will need a clove of garlic, olive oil, foil, and a pan to make roasted garlic.
Peel off the outer layers of the garlic's skin that is papery and flakes off easily.
Cut off the top 1/4 inch of the garlic clove to expose the cloves from the papery skin of the garlic.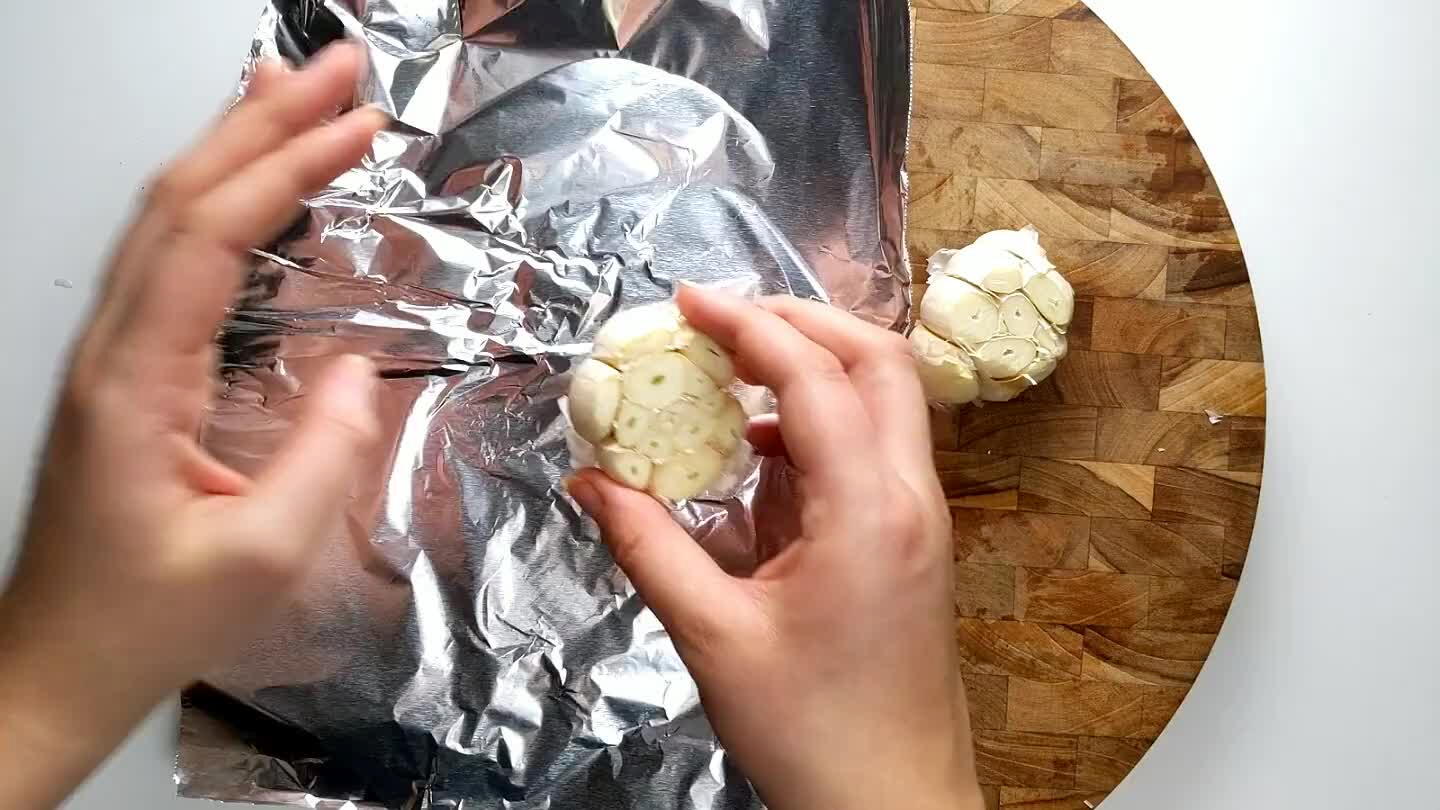 Wrap the garlic partially with foil and drizzle with olive oil. Wrap up fully with the foil.
Place the foil packets on the pan and roast in the oven for about 40 minutes at 400 degrees until the garlic is soft and caramelized.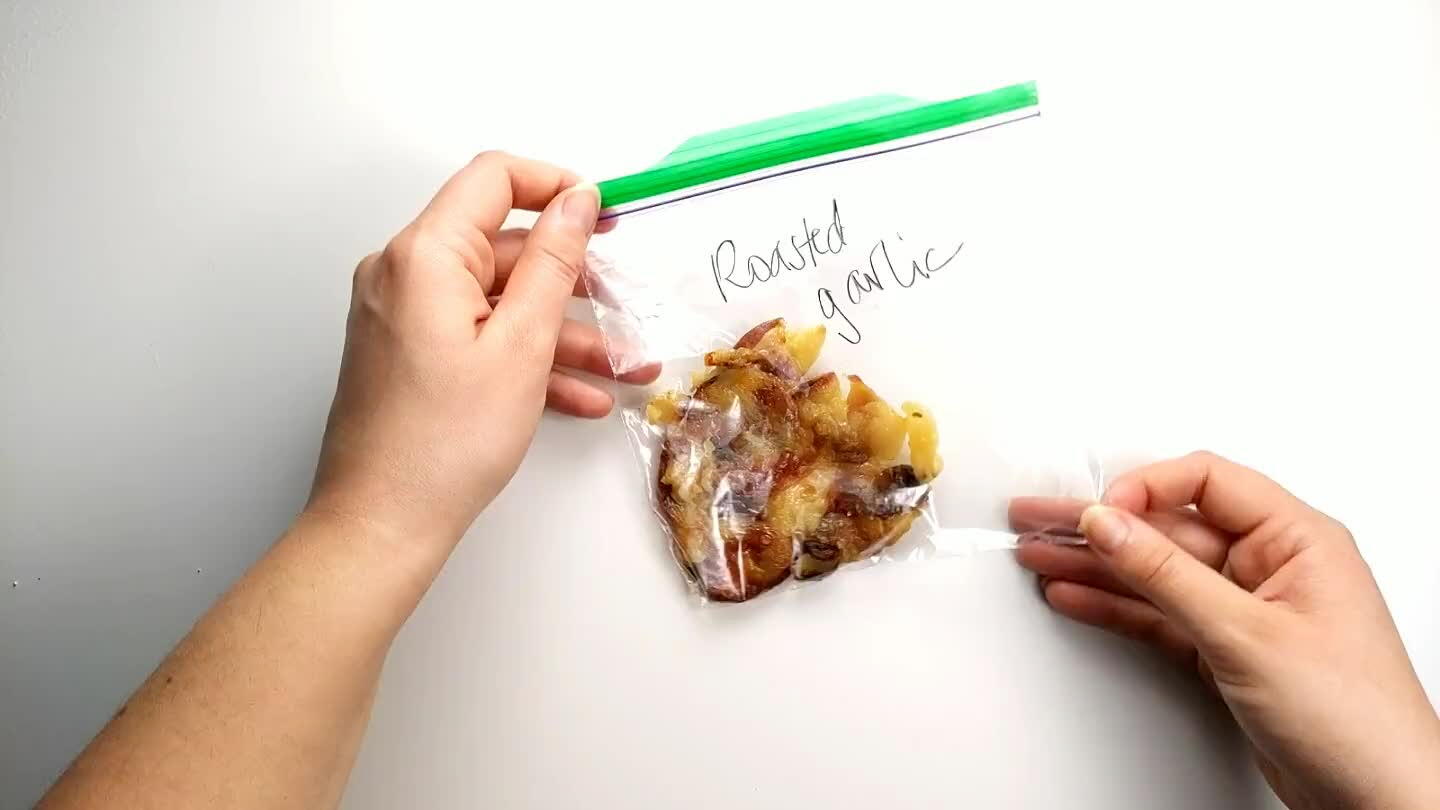 The garlic will easily squeeze out of the peel now that it is roasted. You can peel fully and store in the fridge or freezer and use as needed.