How to Seed a Pomegranate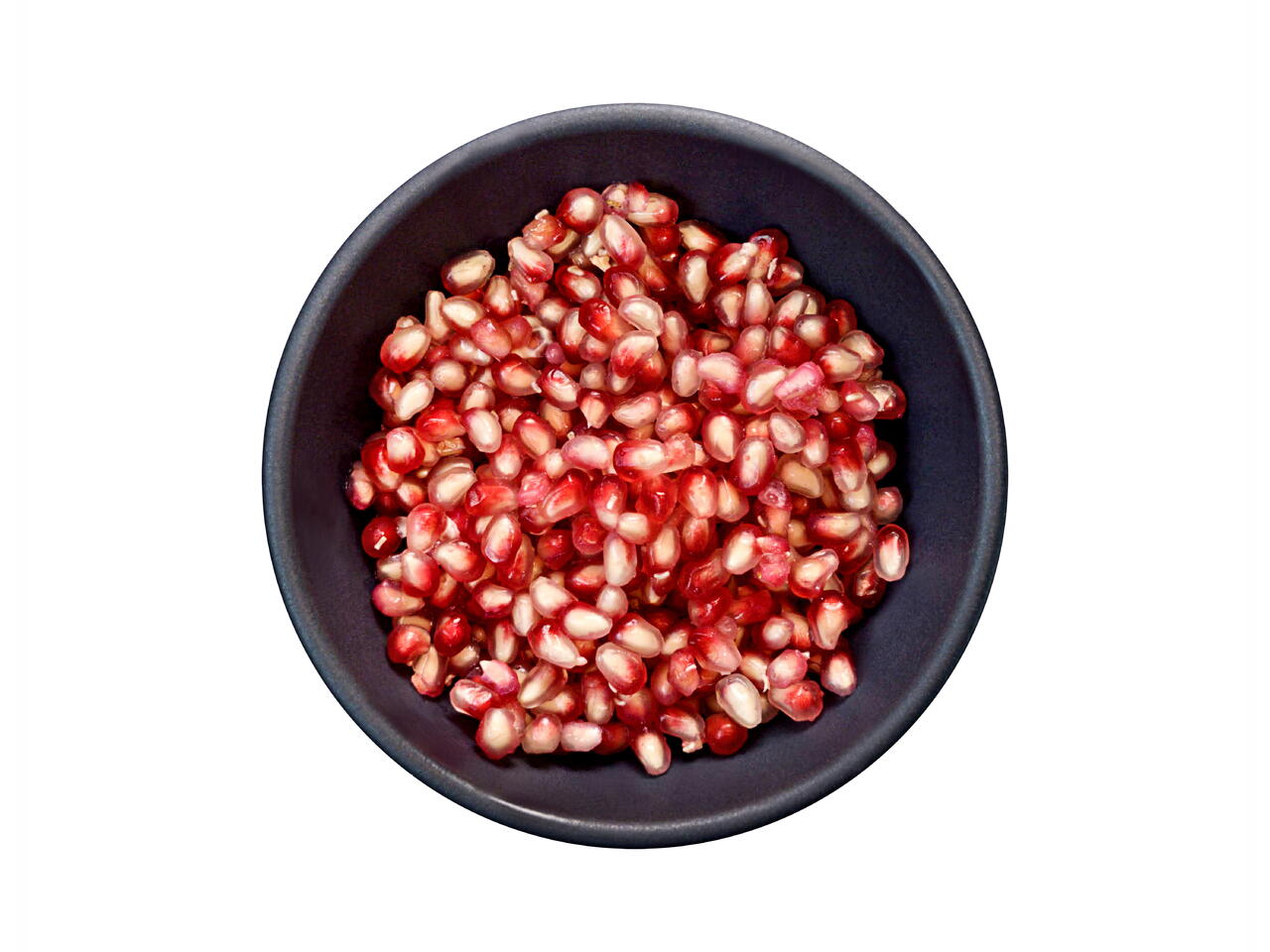 What you will need
1 pomegranate
(Nutritional facts 0 calories, 0.01 g fat, 0.18 g carbohydrates, 0.01 g protein, undefined mg cholesterol, 0 mg sodium)
How to cook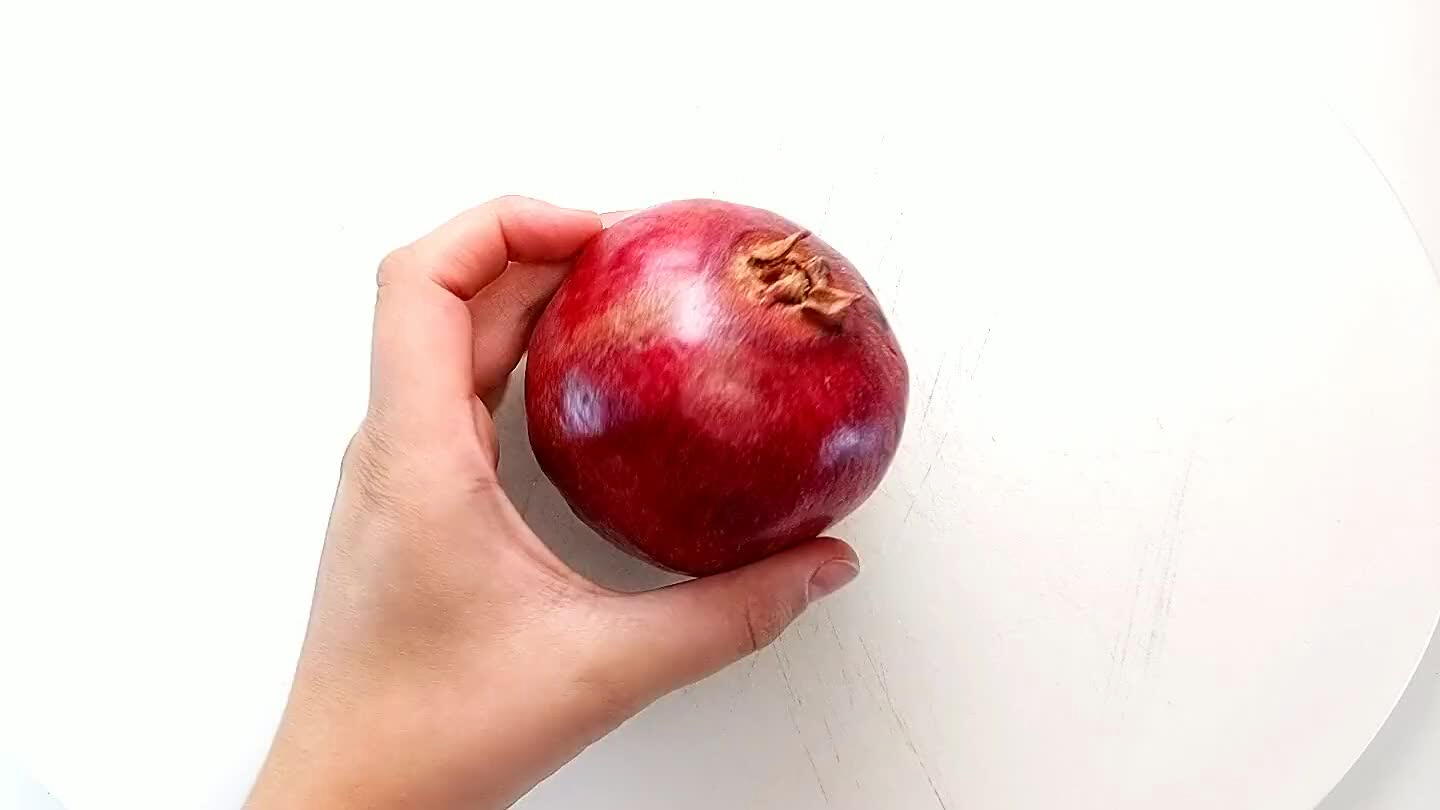 Cut through the pomegranate skin around the middle and then twist and pull apart the halves.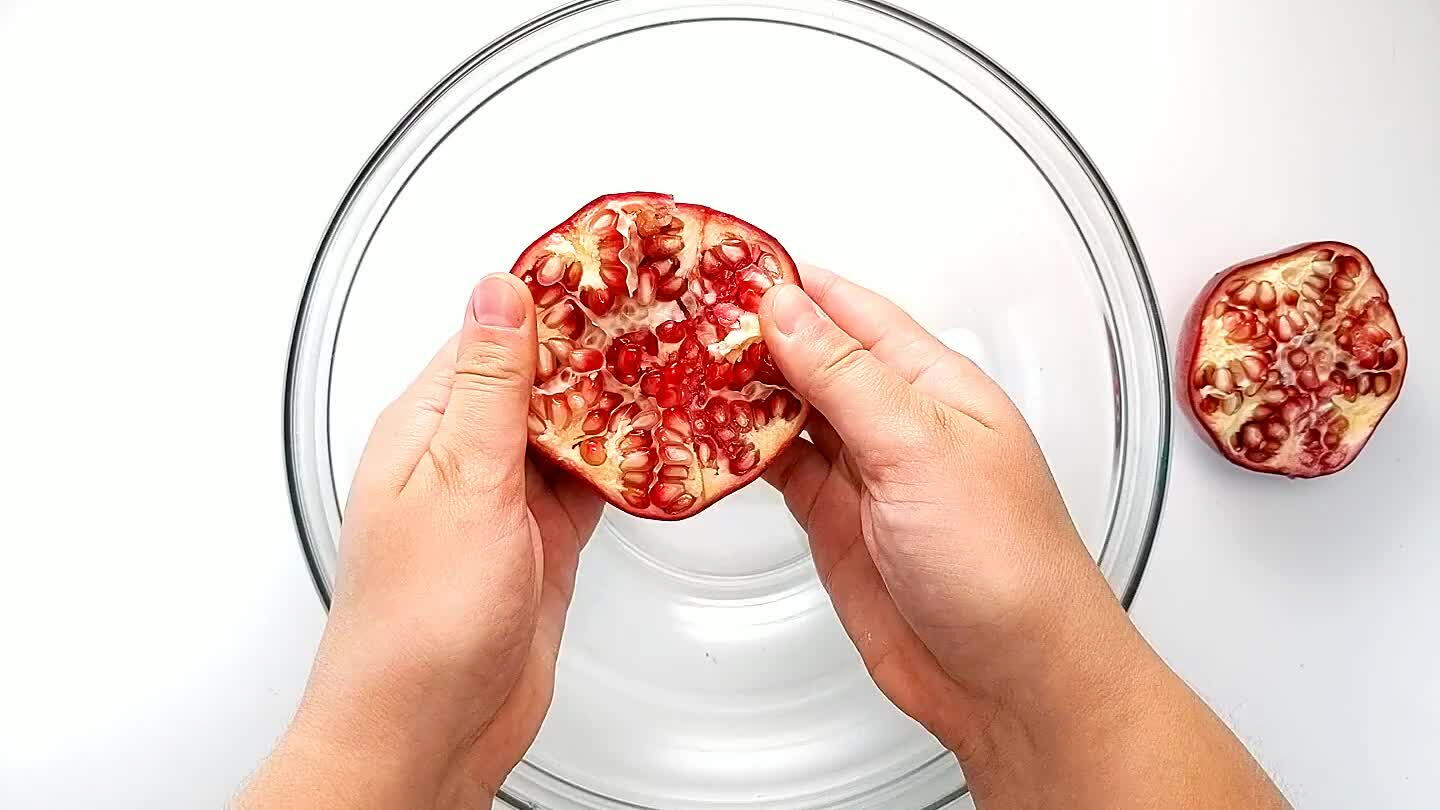 Find a large mixing bowl so that the pomegranate doesn't splash around too much. Pull the segments apart and hold the half in your hand with the open side down. Whack the back of the pomegranate with the back of a wooden spoon using a good bit of force, and the airls will come out into the bowl.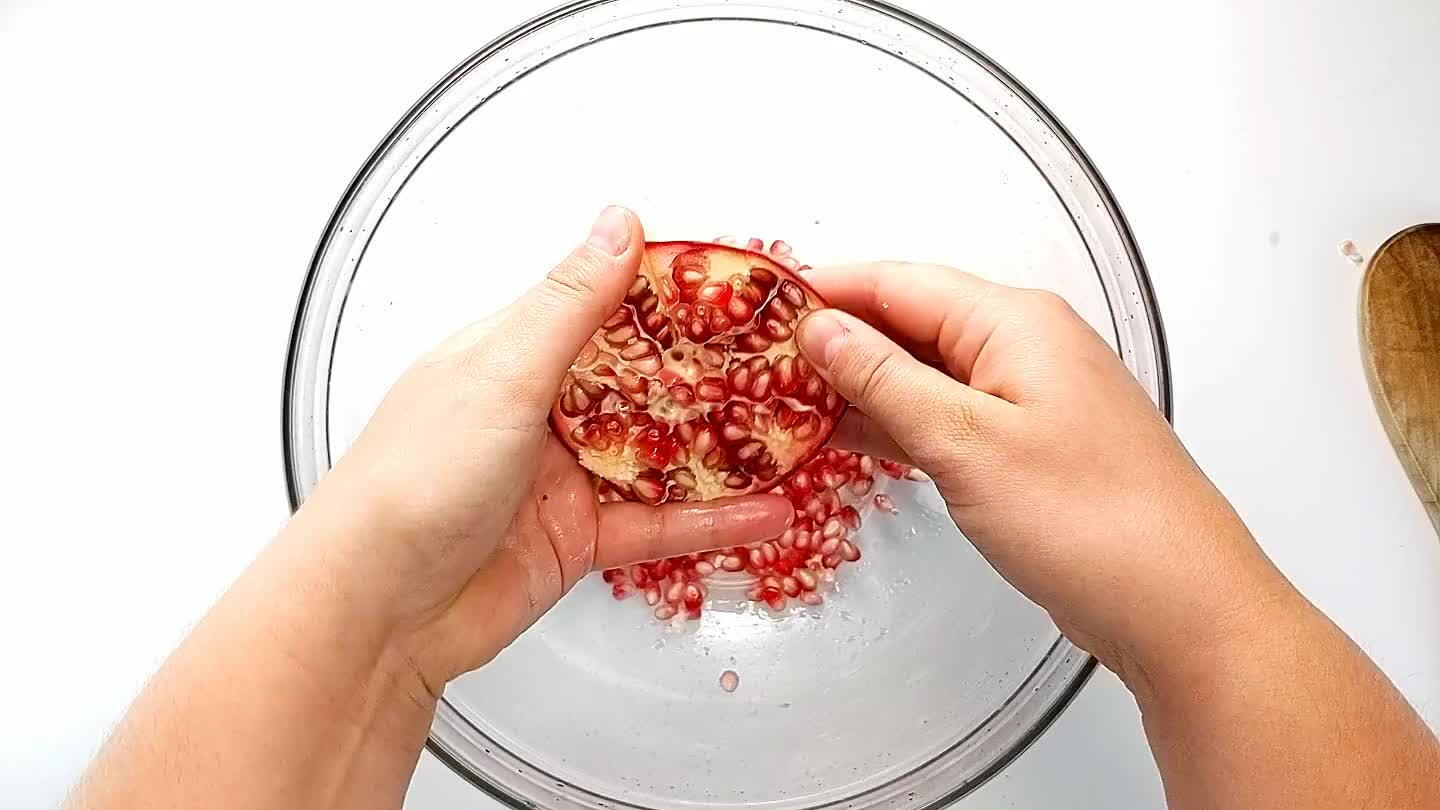 Get the seeds out of the other side with the same method.