How to Separate Egg Whites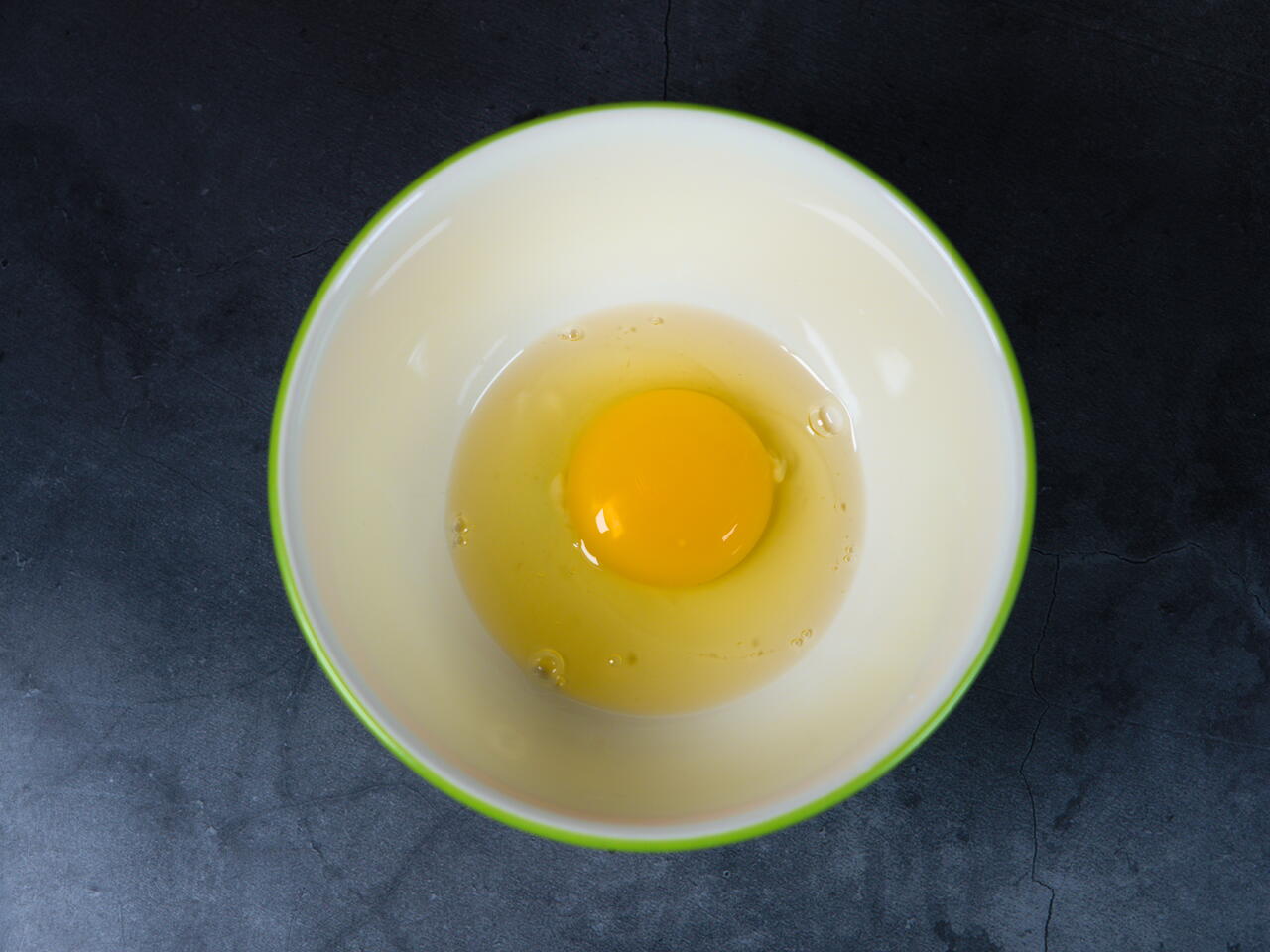 There are really 3 main techniques I've seen out there for separating egg yolks from egg whites. They all kinda work but I have my clear favorite.
What you will need
Eggs
(Nutritional facts 275 calories, 17.11 g fat, 11.88 g carbohydrates, 17.65 g protein, 483 mg cholesterol, 285 mg sodium)
How to cook
Regardless of what technique you chose, you're going to have to break a few eggs.
An oldie but a goodie. Crack the shell in half and move the yolk back and forth, coaxing the whites out while keeping the yolk in the shell. This is probably the way your parents and grandparents separated egg yolks. It's effective and it helps minimize broken yolks which can be a big problem if you're making a meringue. Unfortunately, this method is one of the slowest. If you only need a few yolks or whites, it still might be your best bet.
Take an empty water bottle. Squeeze it gently until you hear that first crunch. Place the mouth of the bottle against the yolk. Release the bottle slowly. The resulting suction should draw the yolk up into the bottle. Simple and catchy. In practicality, it's a little silly. It's not that fast and it's a little difficult to really get all of the egg white off of the yolk without breaking it. Also, did you wash that water bottle? I have my doubts.
Crack the eggs into a bowl. Gently scoop out the yolks. You do have to be a little careful still because if you do this in large batches, one broken yolk can ruin the whole batch of whites. But I really think this is the best way to separate a lot of egg yolks at once.