How to Serve An Orange Like in a Japanese Restaurant
A trick I've seen at sushi joints and izakayas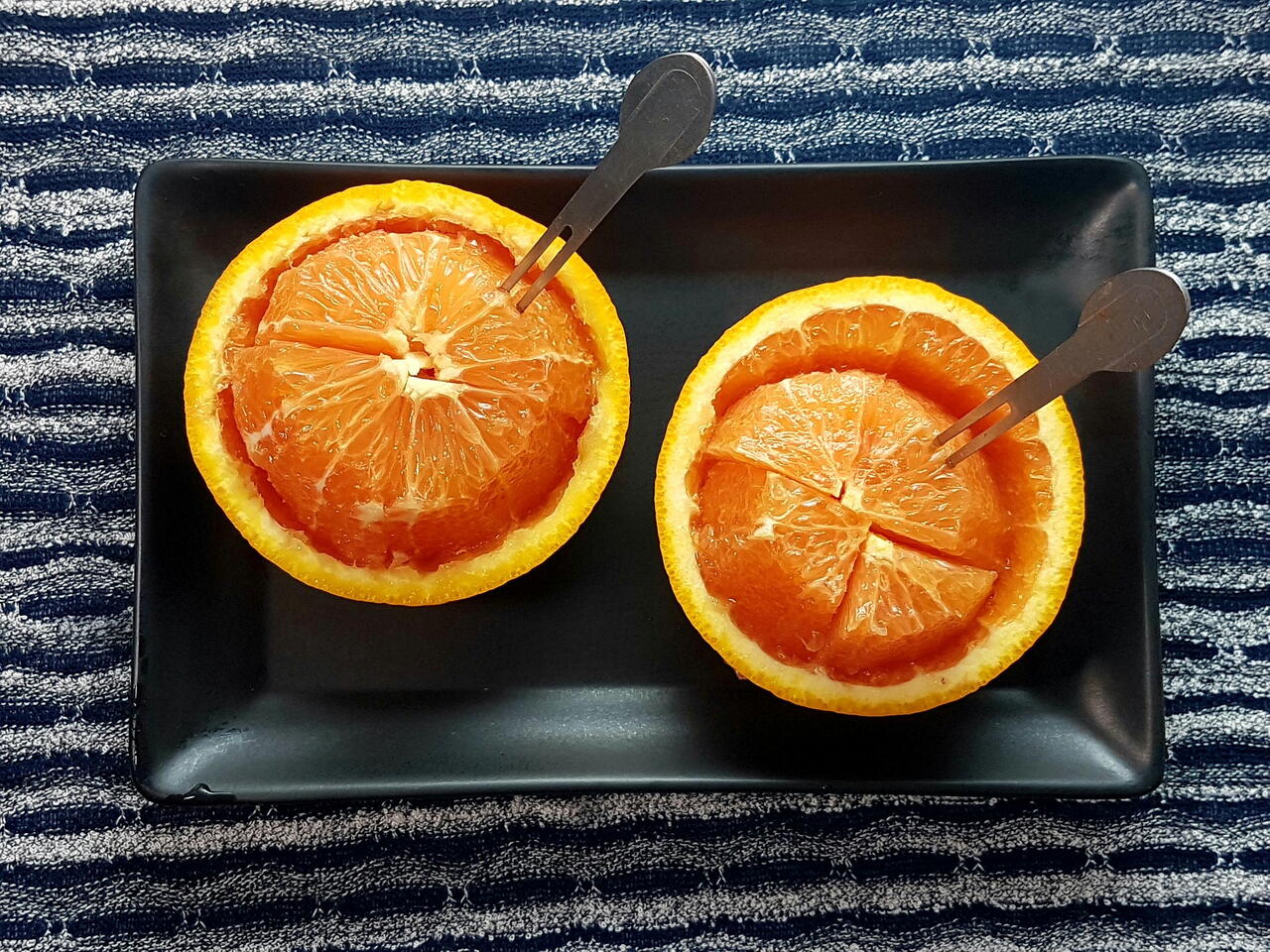 Recipe video made by Ryan
Published on 04/05/2018, viewed by 6072 , 0 Comments
I like the idea of taking a simple piece of fruit and prepping it in a way that makes it both more attractive and easier to eat.
What you will need
1 orange
1 sharp knife
How to cook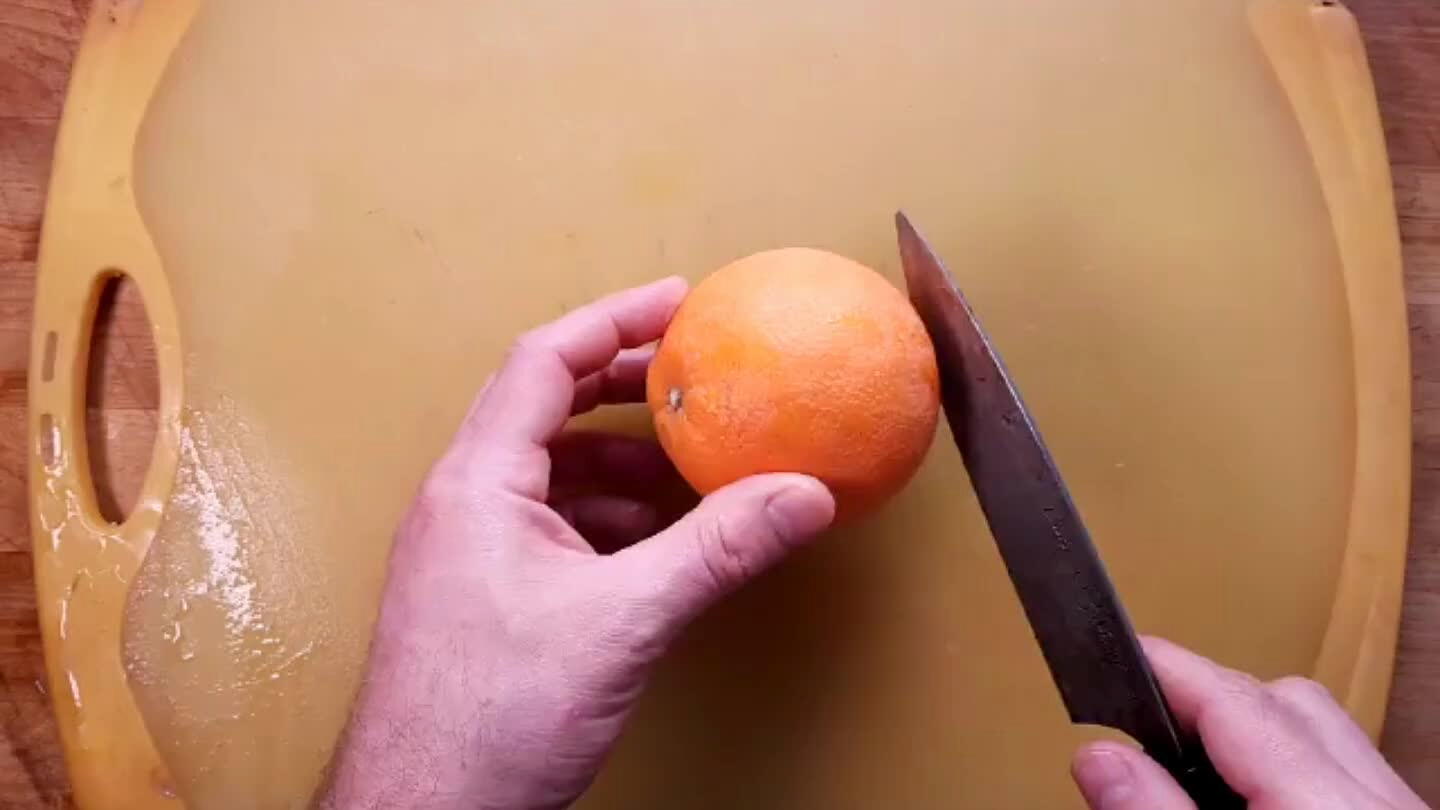 Slice about 1/4" round off of each end of the orange. I'm talking about the ends with the dimples here. That's the stem end and it's opposite.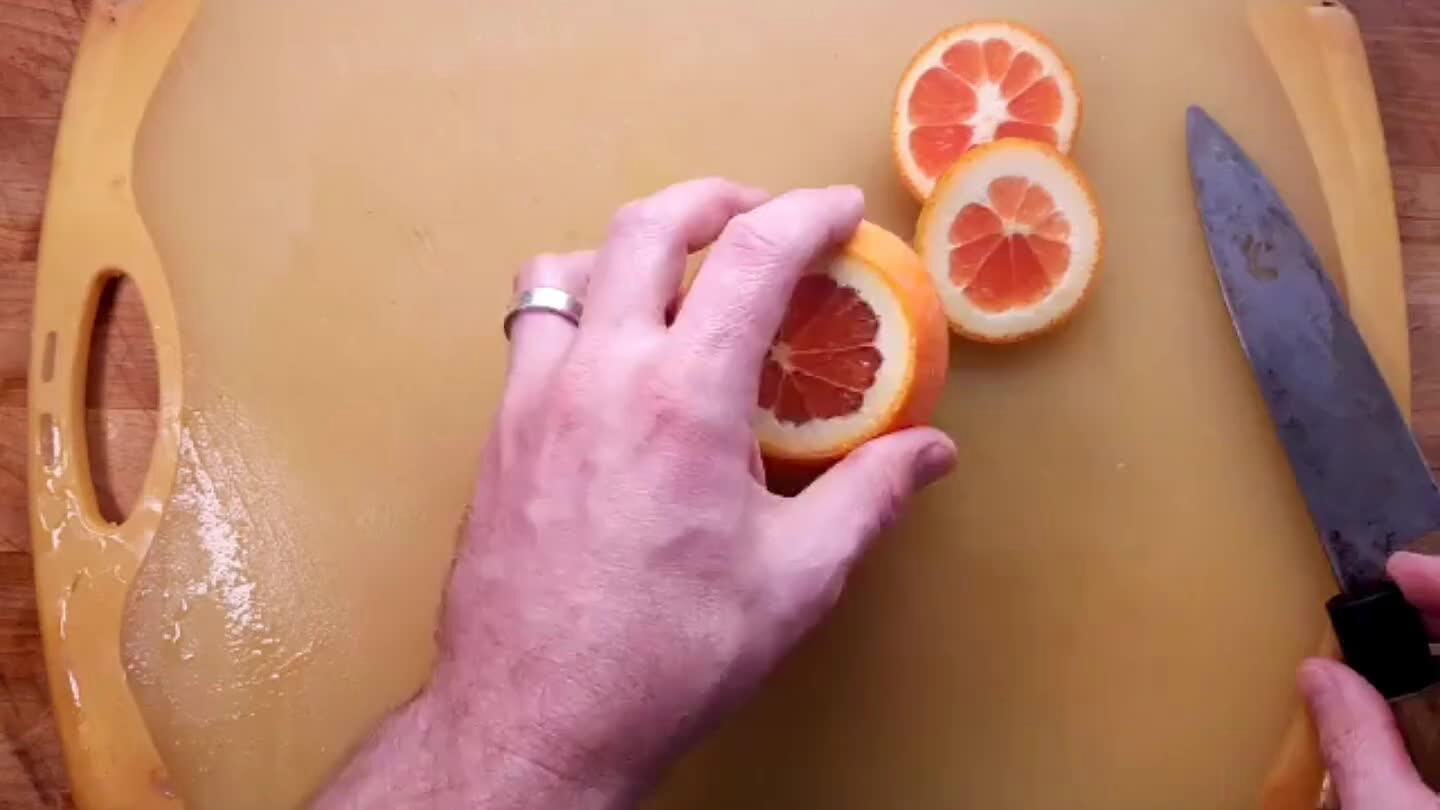 Slice the orange in half, parallel to the previous slices. The reason this orange is a little pink is that it's actually a cara cara which is a hybrid between an orange and a grapefruit. They're delicious!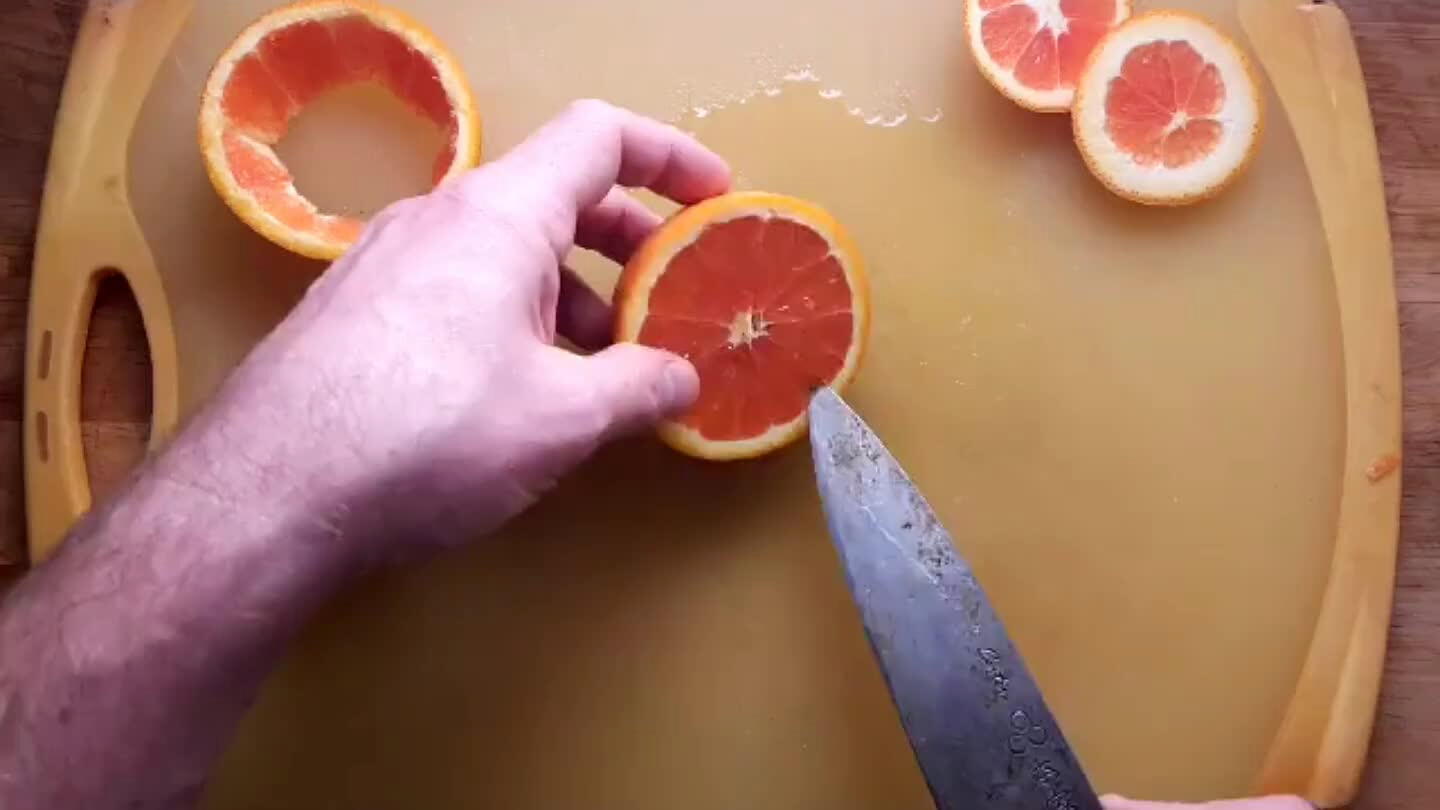 The fancy part! Ideally, you want a sharp knife with a narrow blade. Rest the orange slice on it's skin and slide the knife between the skin and the meat.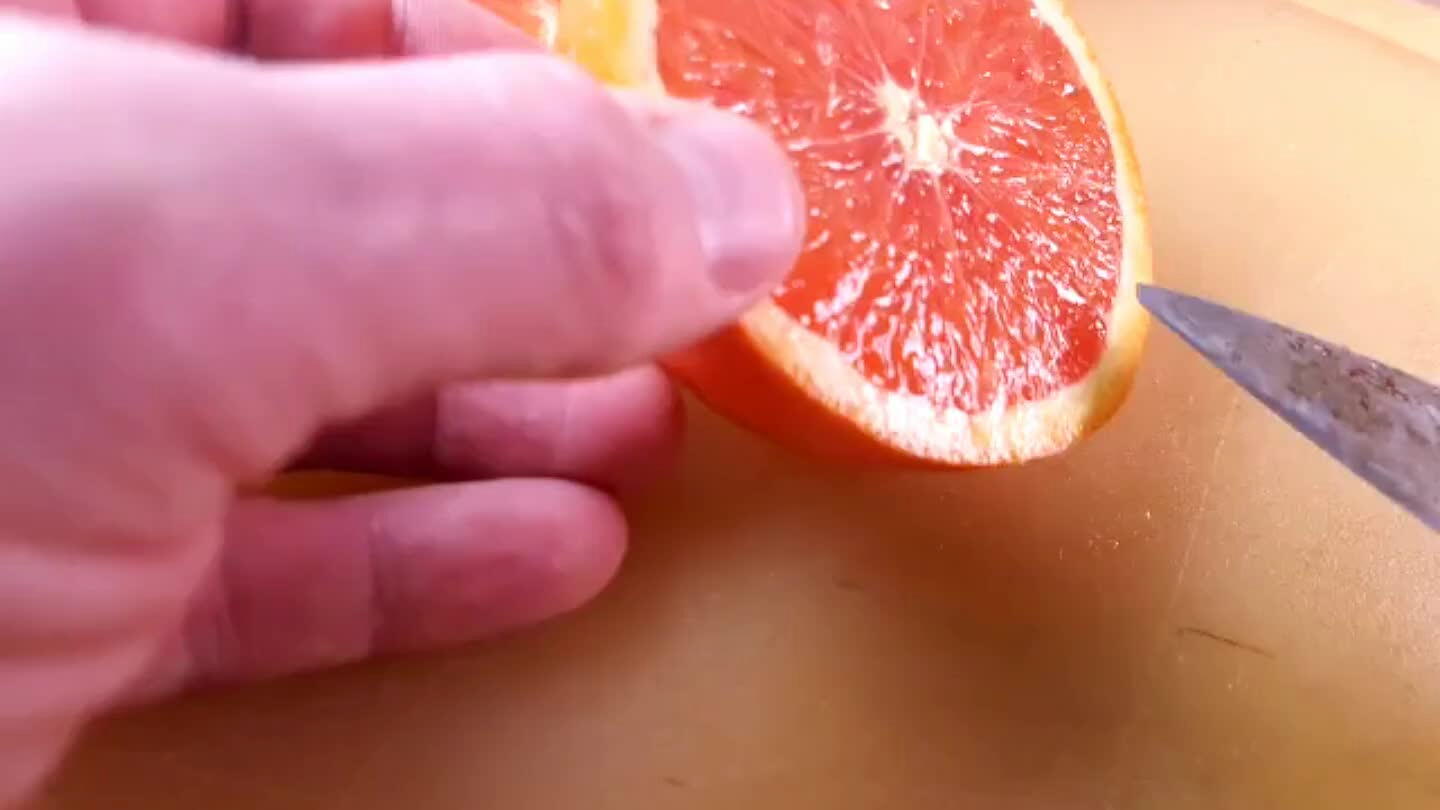 Gently roll the orange, while sawing the blade in very short motions to cut away the peel.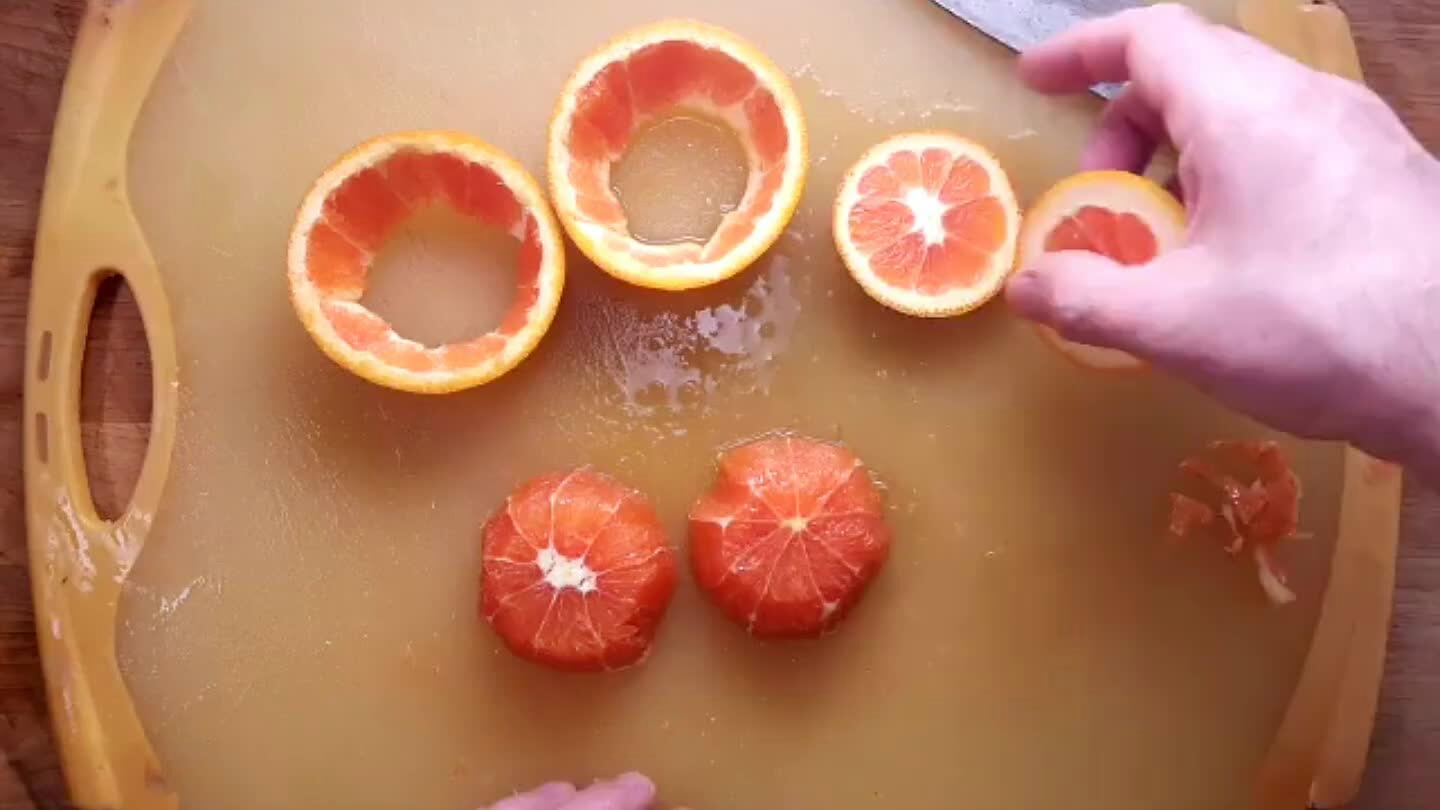 The tips you removed in the first step should now fit neatly in the removed peels, skin-side down, to form a nice base for your orange slices.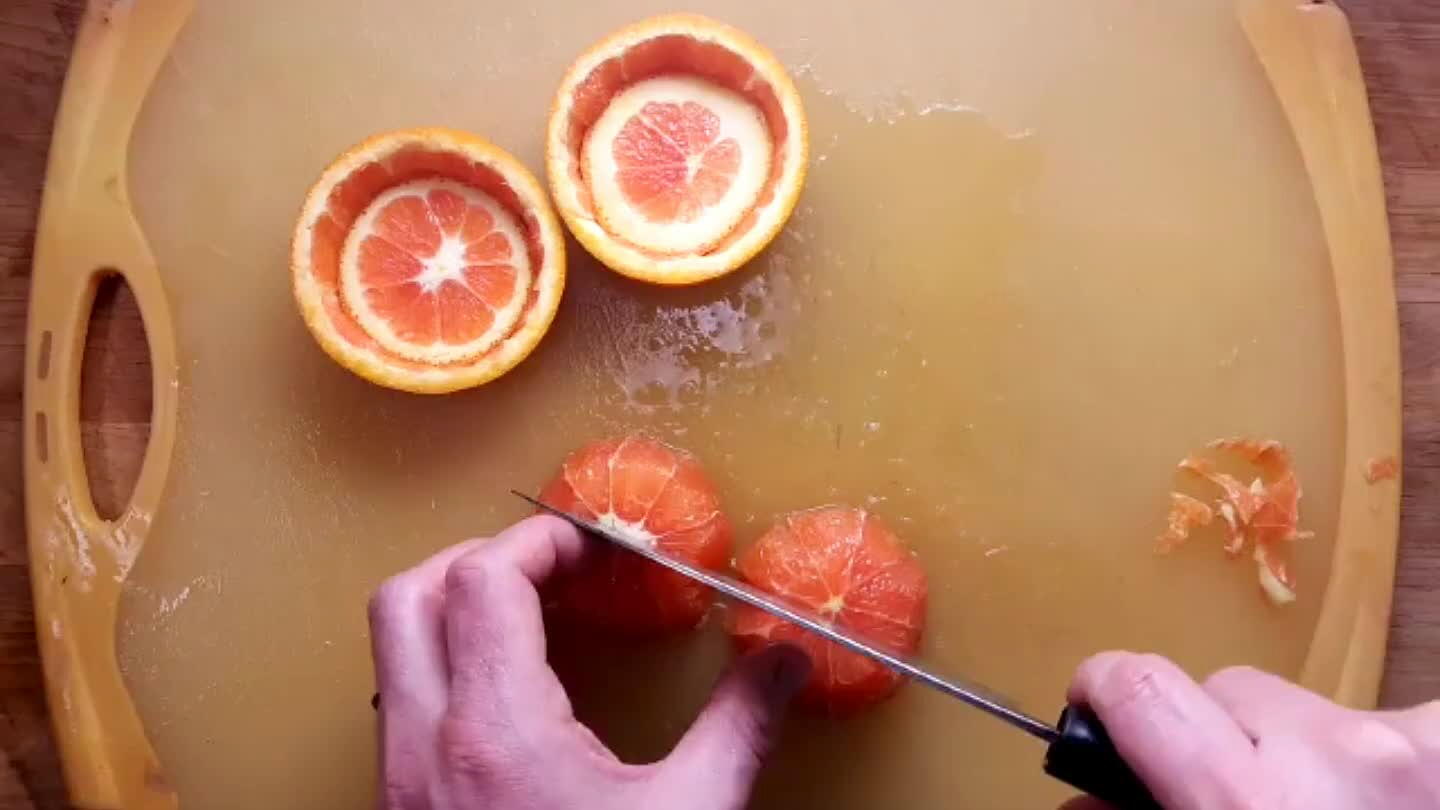 Quarter the orange rounds, and place them in the peel for display.
Comments