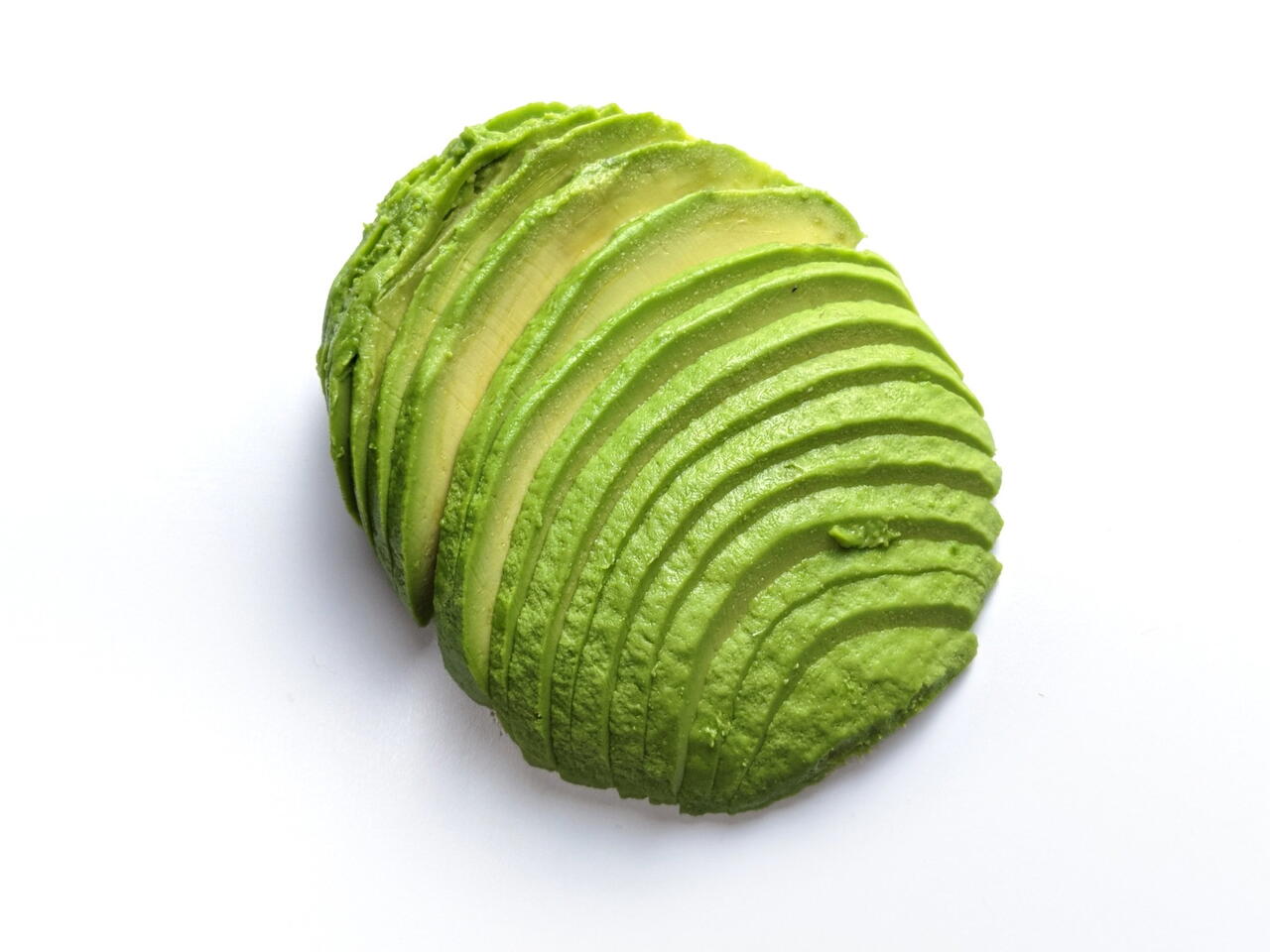 What you will need
Avocados
(Nutritional facts 160 calories, 14.66 g fat, 8.52 g carbohydrates, 2 g protein, undefined mg cholesterol, 7 mg sodium)
How to cook
First make sure that your avocados are ready to eat. Consuming an overripe or underripe avocado will be disappointing if not downright uncomfortable.
Remove the hard cap at the stem if present. Line up your knife, bisecting the recess where the stem cap may have been in order to separate the avocado into 2 symmetrical halves. Slice through the stem end until the knife is gently embedded in the seed.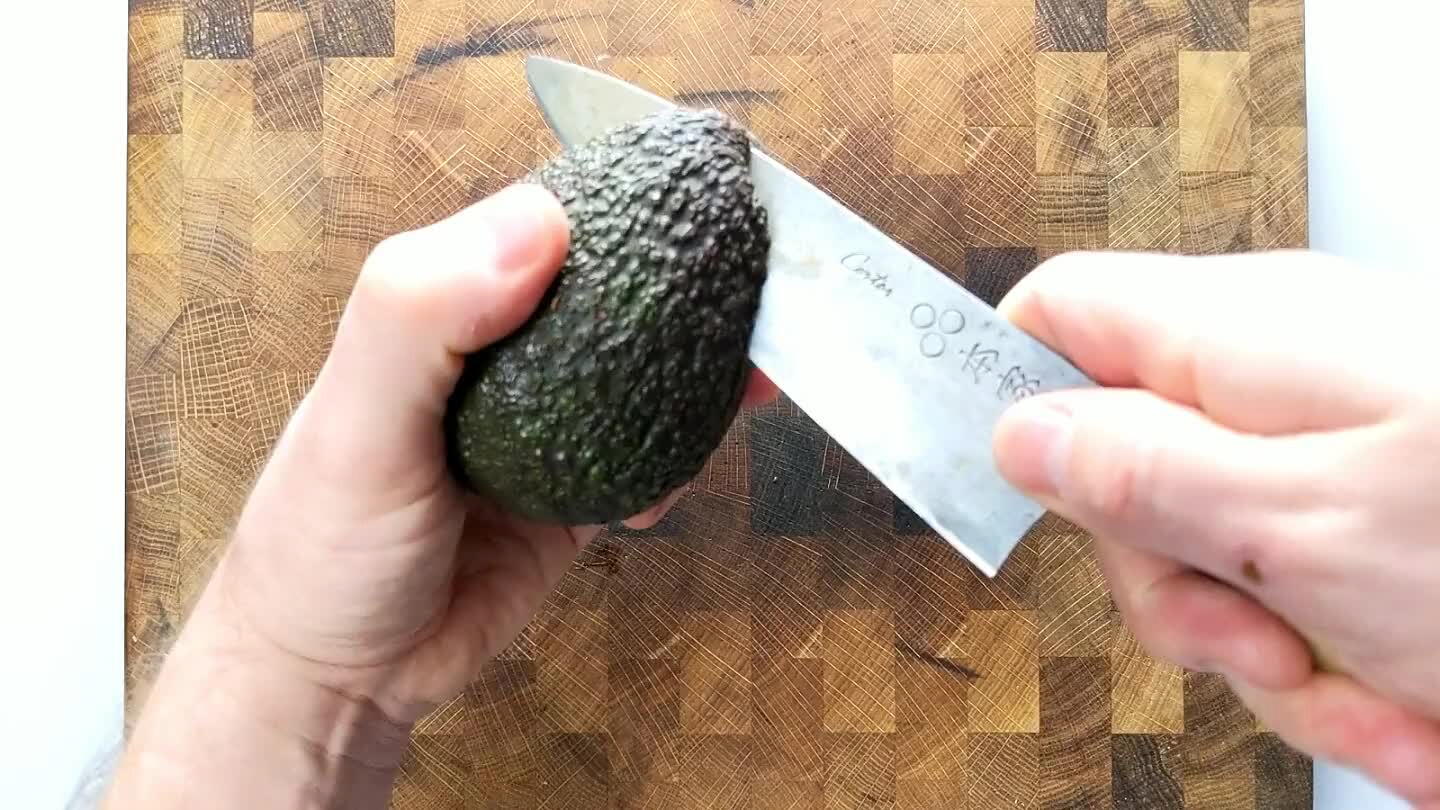 Moving the avocado and not the knife, roll the avocado over the blade, following the seed, until the slice comes back to its beginning. This should allow you to slice a precise plane around the flesh.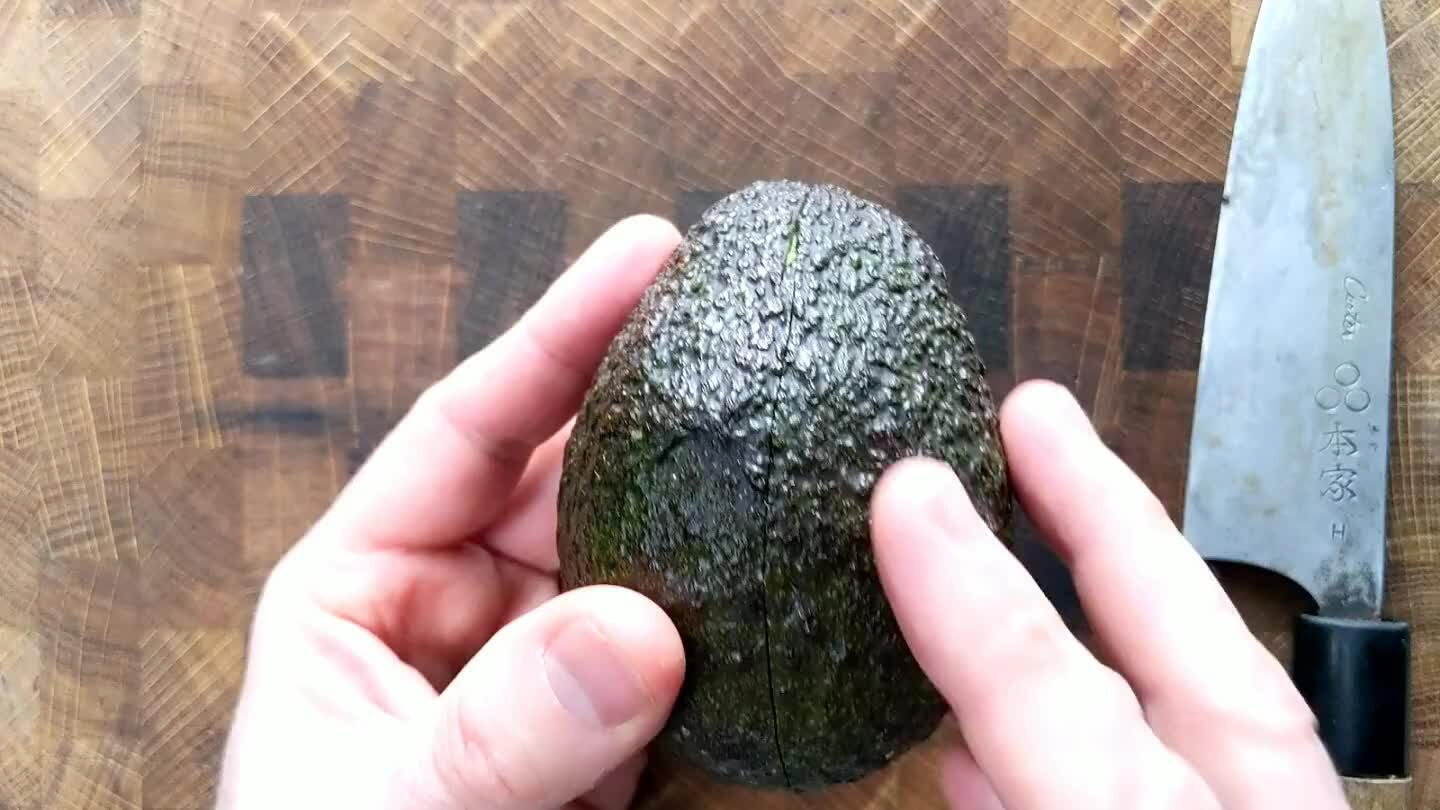 Twist the halves gently in opposite directions to release the flesh from the seed.
The pit should still be stuck to one half of the avocado. If you only plan to use one half, leave the seed in the opposite half to keep it from browning as quickly. Otherwise, sink your knife into the seed and gently rotate the blade to twist the seed away from the flesh.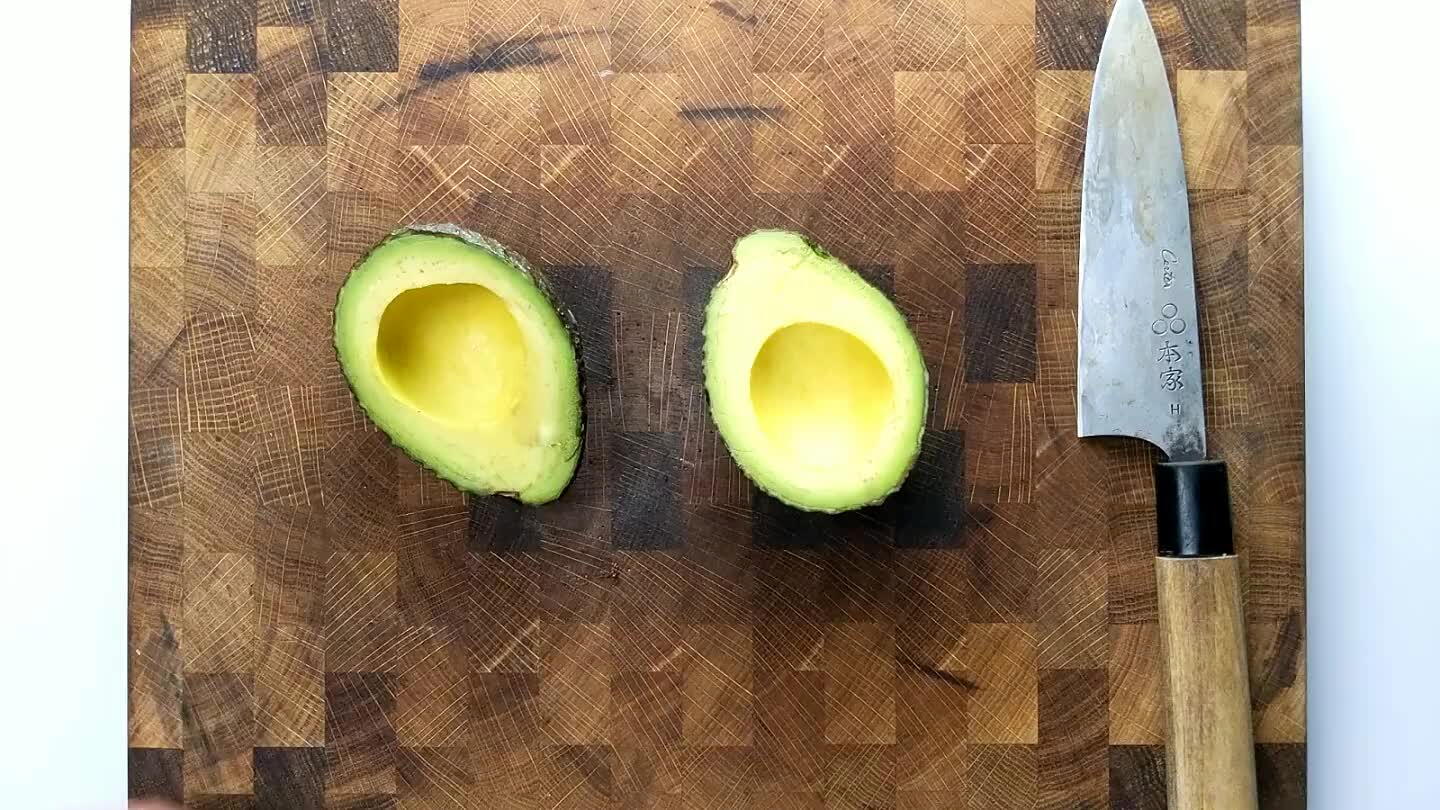 With a large spoon, scoop the flesh from the skin.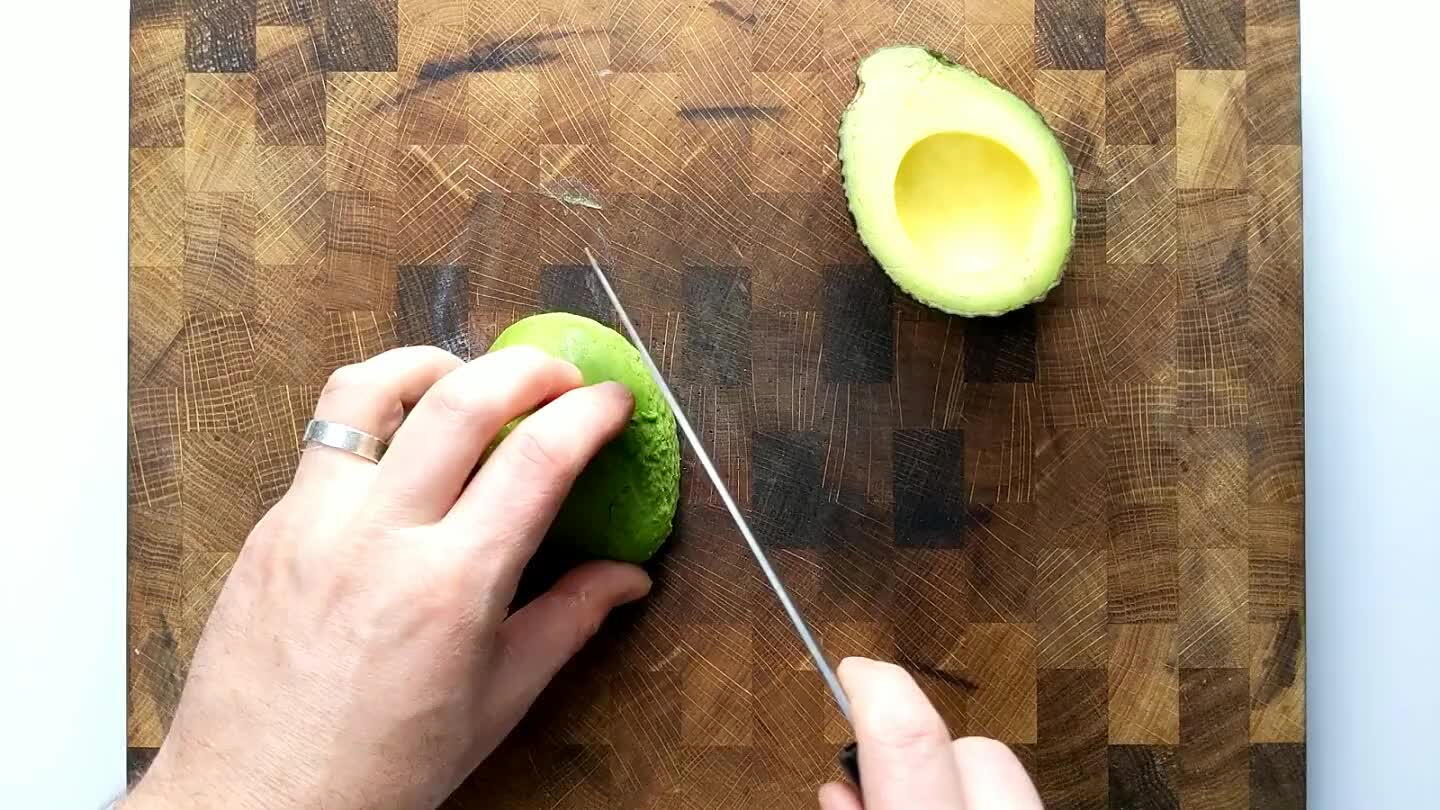 The first couple of slices may be sticky, but once your knife gets some natural oil on it and there is more weight holding the slices, you should be able to slice more quickly.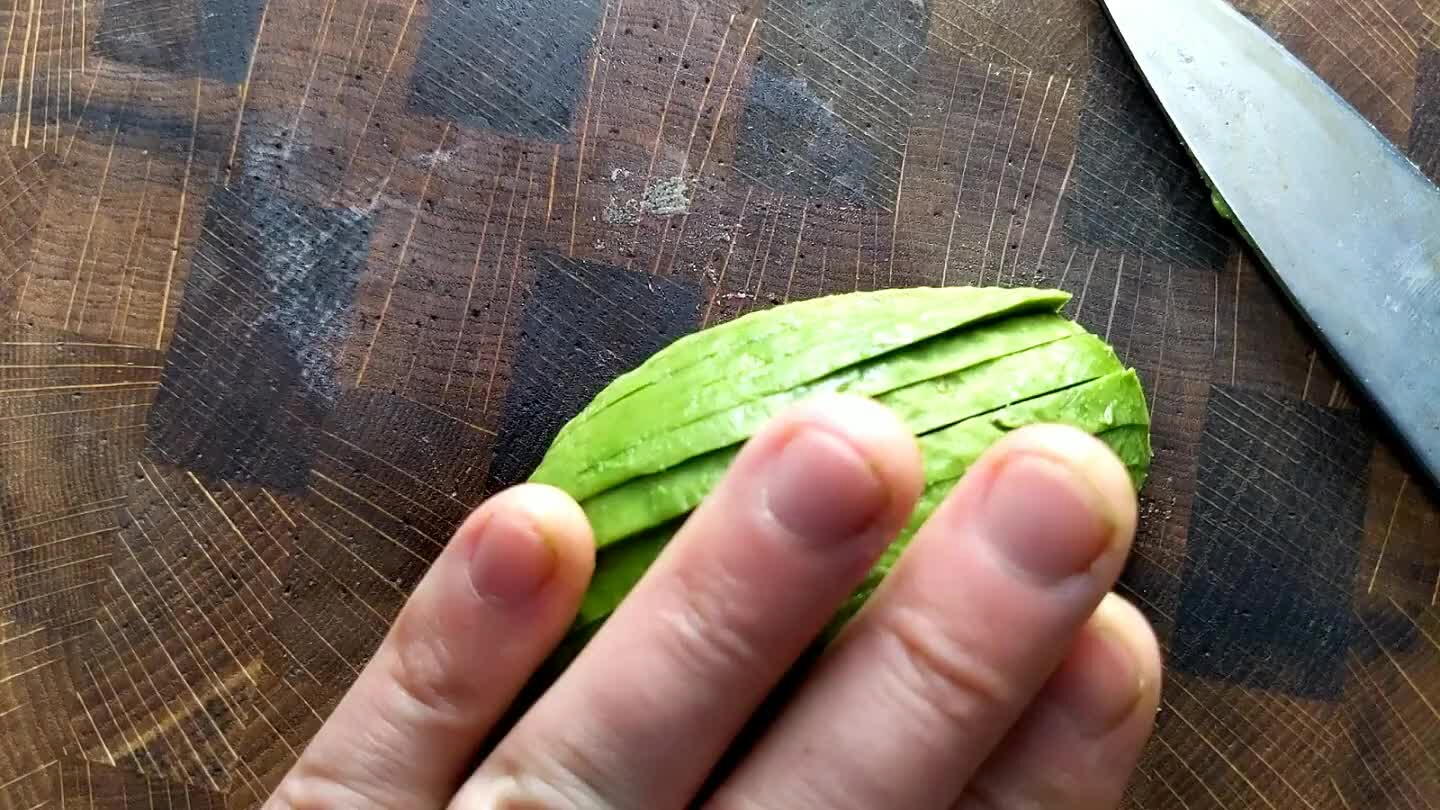 You should now be able to press your fingers gently over the top of the slices to fan them out nicely.