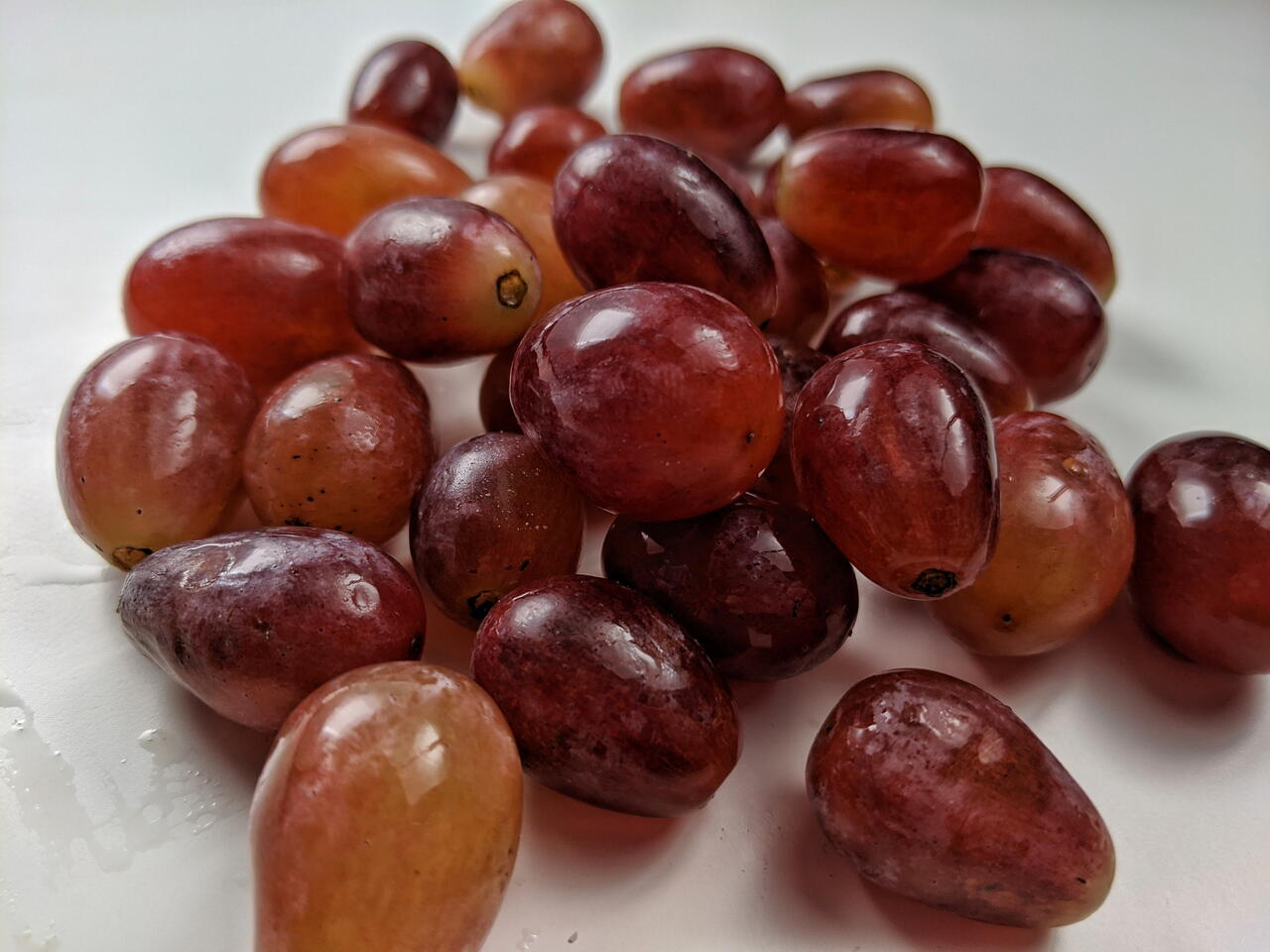 What you will need
1 bunch grapes
(Nutritional facts 3 calories, 0.08 g fat, 0.69 g carbohydrates, 0.22 g protein, undefined mg cholesterol, 0 mg sodium)
How to cook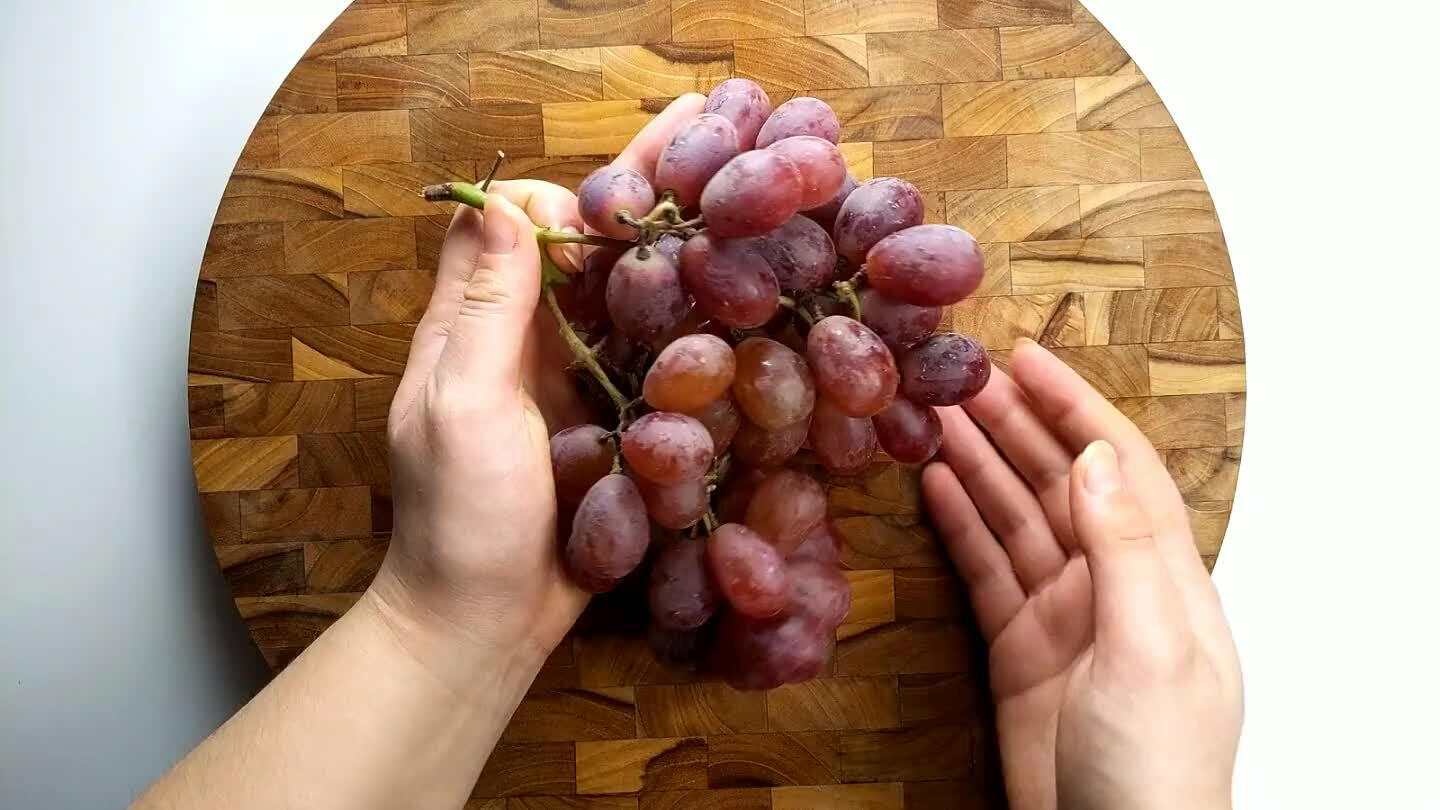 Fresh grapes will be firm to the touch which means they are crunchy and juicy. The vine will also still be green and fresh. The grapes will not fall off the vine by themselves but will need to be plucked from the vine.
Try to choose grapes that are free of bruises and blemishes and that are not squishy. In any case, remove grapes that are wilting, bruised or molding before you store them. This will ensure that mold does not travel to other grapes.
Grapes generally come in a perforated plastic bag that allows some air circulation but prevents the grapes from drying out. Store them in this bag in the crisper drawer in the fridge for up to 2 weeks or freeze for smoothies or snacking. Do not leave out on the counter at room temperature unless eating within the day.