1 portions
4m
Trussing a chicken hugs the thighs up to the chest so that they will cook a little more slowly, allowing the whole bird to cook more evenly.
What you will need
1 Whole Chicken
18" of Butchers Twine
(Nutritional facts 284 calories, 19.4 g fat, 12.72 g carbohydrates, 14.72 g protein, 42 mg cholesterol, 527 mg sodium)
How to cook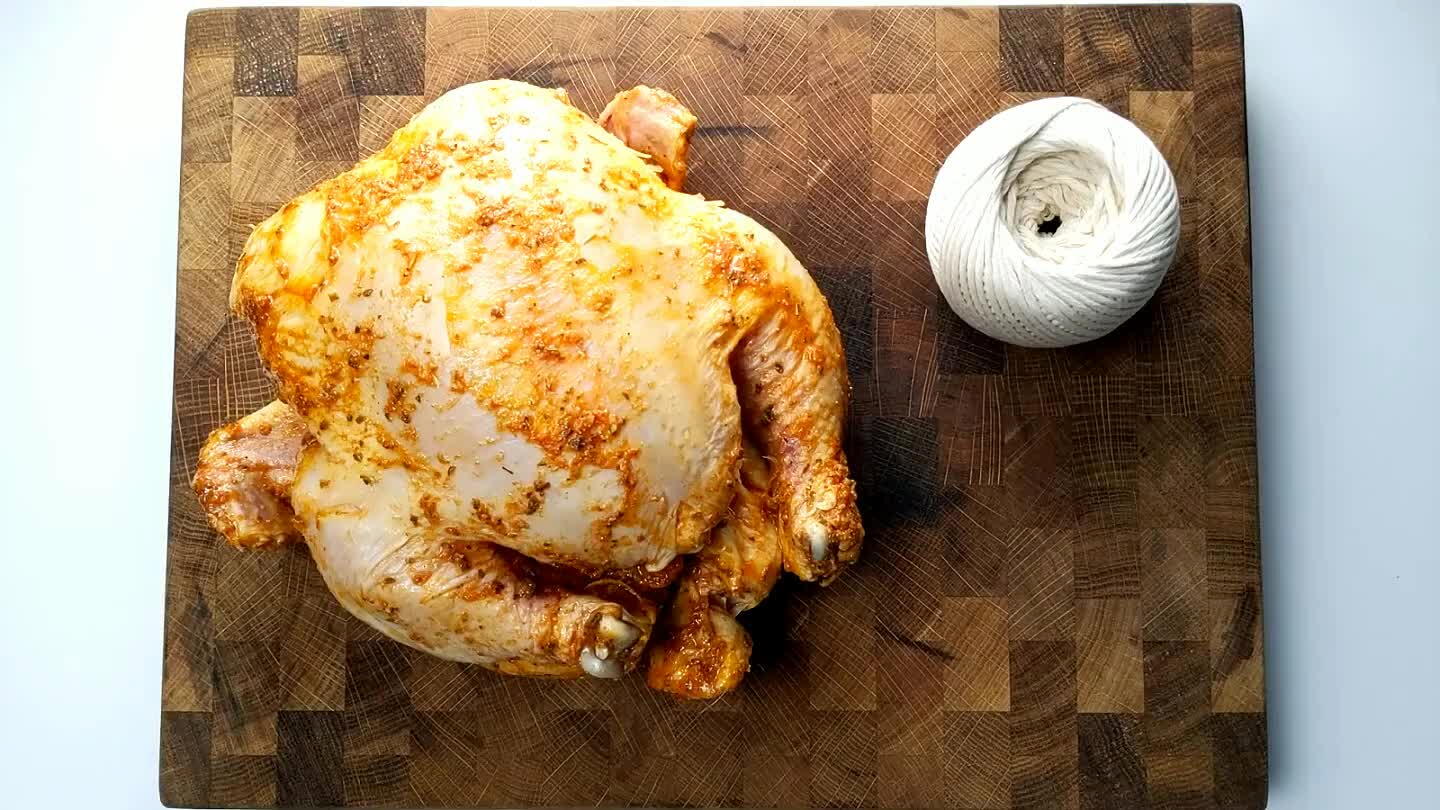 Find a good, heat-tolerant butcher's twine. If you don't have any twine, you can sometimes restrain the legs with the extra skin around the cavity. Slice a small slit in the loose skin at the inside of each thigh and tuck the opposite thigh into it.
You'll need enough twine to run behind the chicken and back over the thighs.
Tuck the string behind the elbows and up under the armpits. Adjust the twine so that there is an even length on either side and the middle of the string is between the shoulders.
Now run the loose ends between the breast and thighs on either side. Then, down under and around the outsides of the ankles, pulling the drumsticks together.
Tie the ends together tightly, cinching the legs up under the tip of the breast.