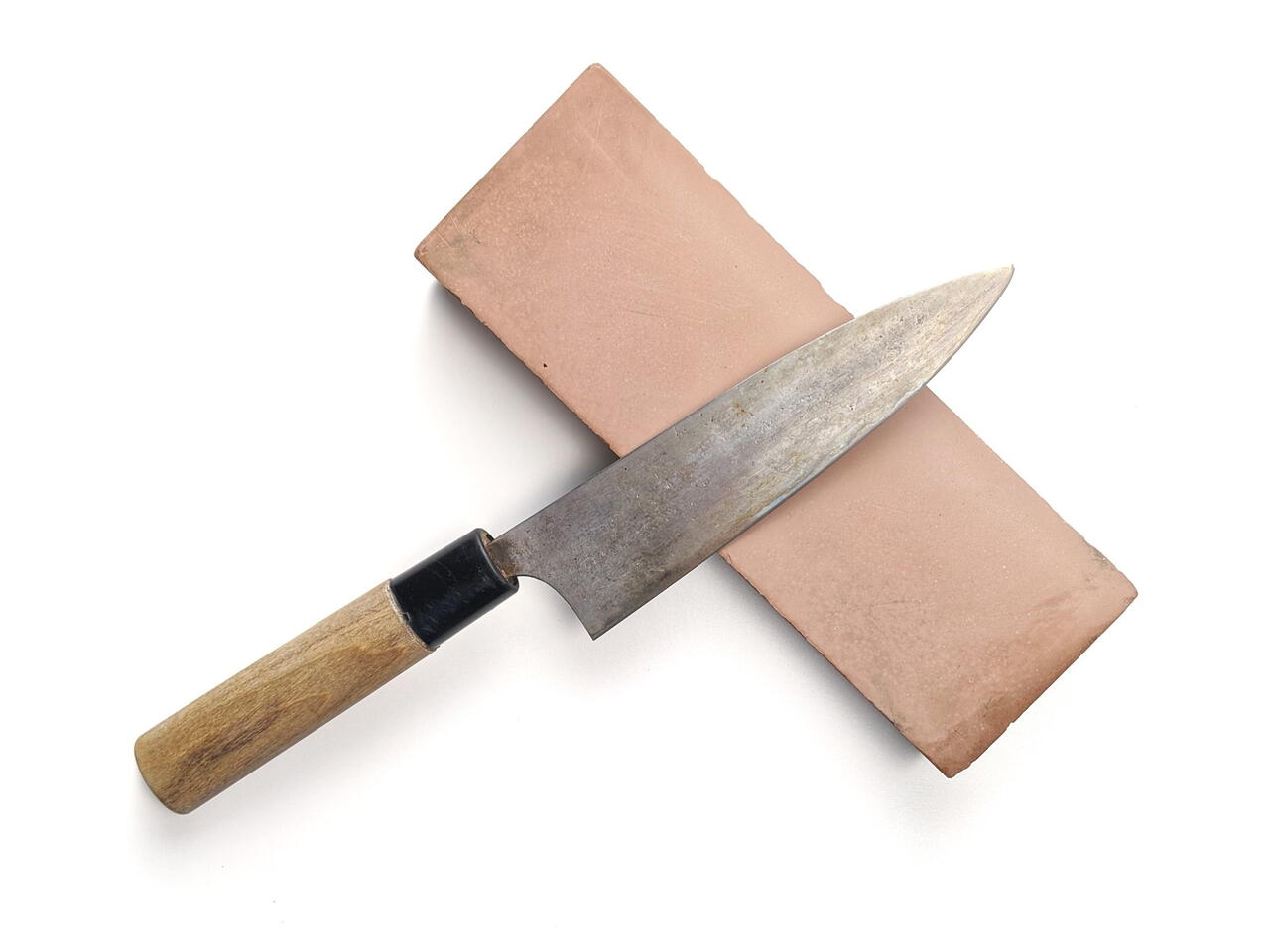 1 portions
4m
A sharp knife goes along way to help cooking to be an enjoyable experience. Learning to use a whetstone properly is a challenge, but it's the most effective way to keep your knife razor sharp.
What you will need
A dull Knife
A whetstone
How to cook
Sharpening stones are identified by their grit. The higher the grit, the smoother the stone. For a beginner, a double-sided stone with one side that's around 600-800 grit and the other side around 1200-1800 grit will work fine.
Submerge the stone completely in water for at least 10 minutes before use.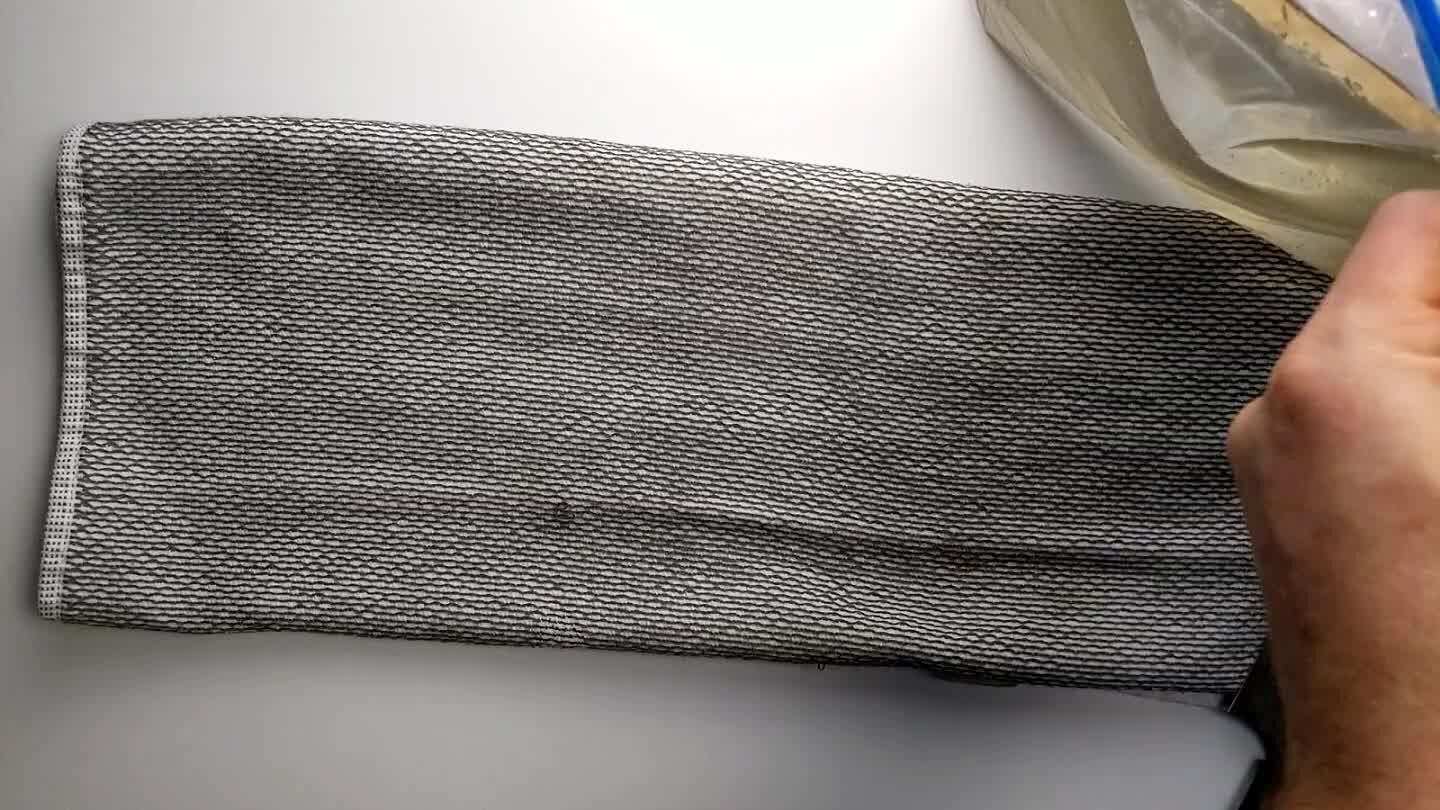 Some stones will come in a slip-proof cage that can be useful for securing the stone while it is in use. But, a folded towel should work just as well.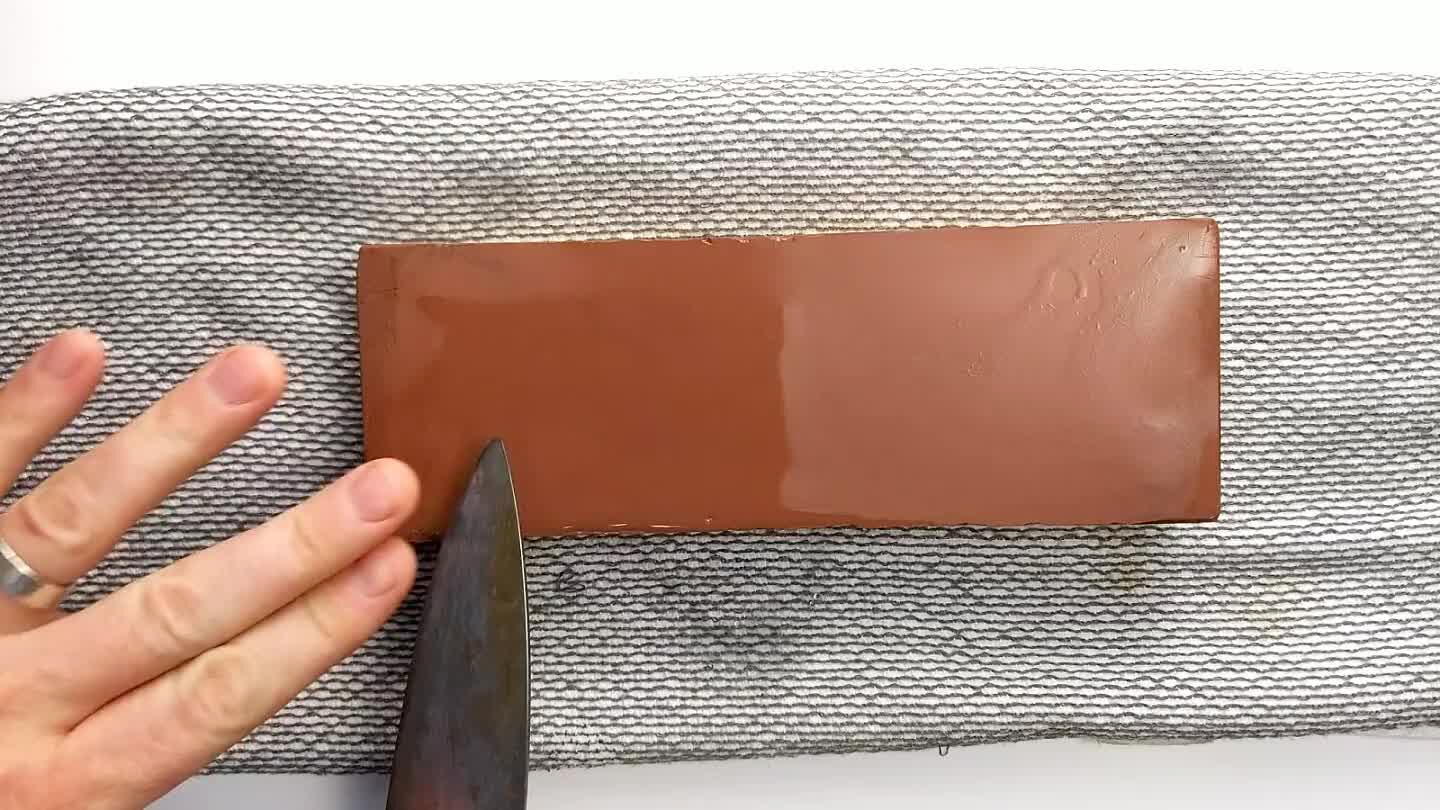 Begin with the coarser side of the stone facing upwards. Place the blade on the stone. Slide it along the stone in a slicing motion, pushing forward and pulling back, such that the entire length of the knife is contacted as it moves through the process.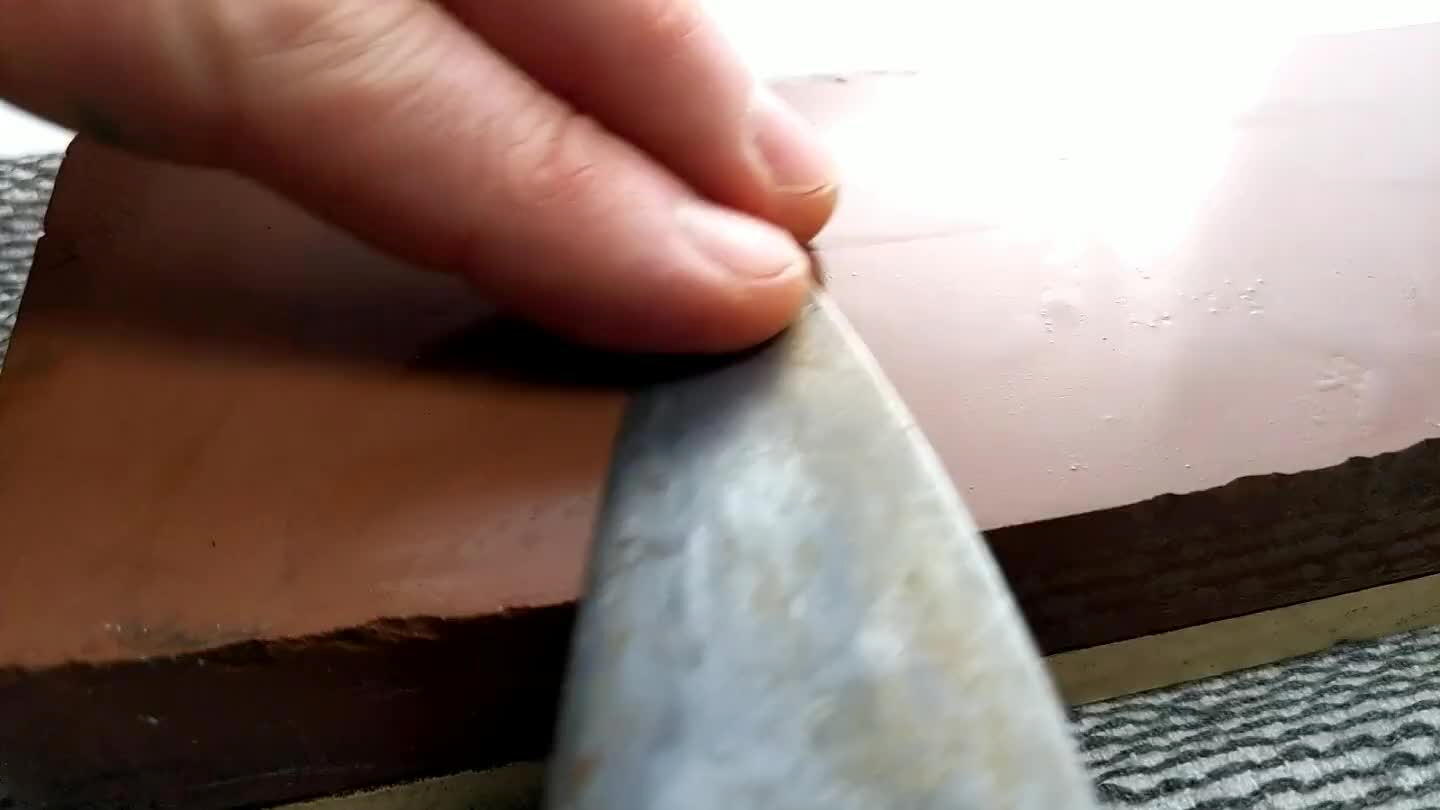 Try to keep the blade angled at around 20° to the stone. With practice, this becomes quite natural. Start with 15-20 passes on one side of the blade. Do your best to follow the existing curve of the blade and grind the entire edge evenly. The only way to really master this is a ton of practice.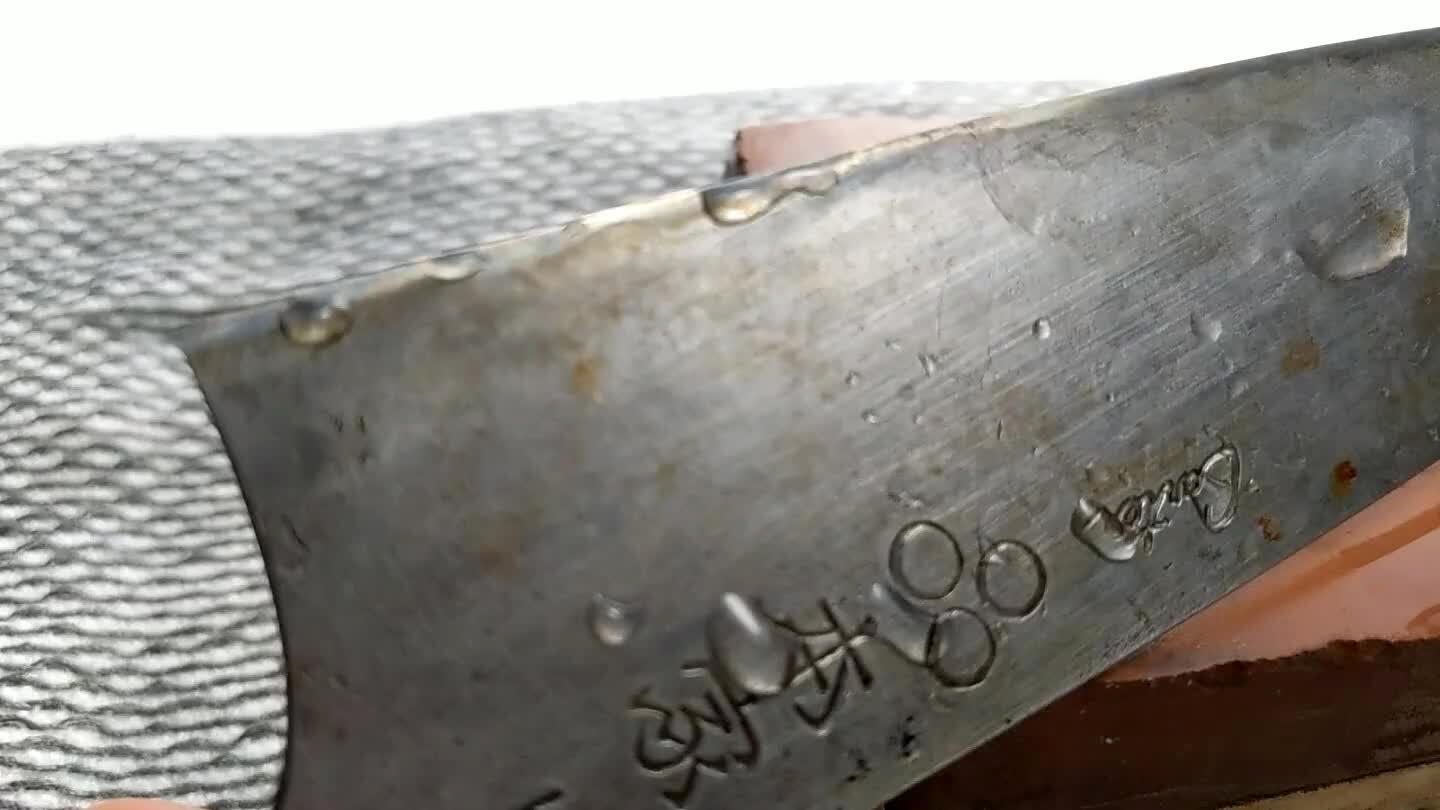 The videos here contrast a freshly ground edge against an unworked edge.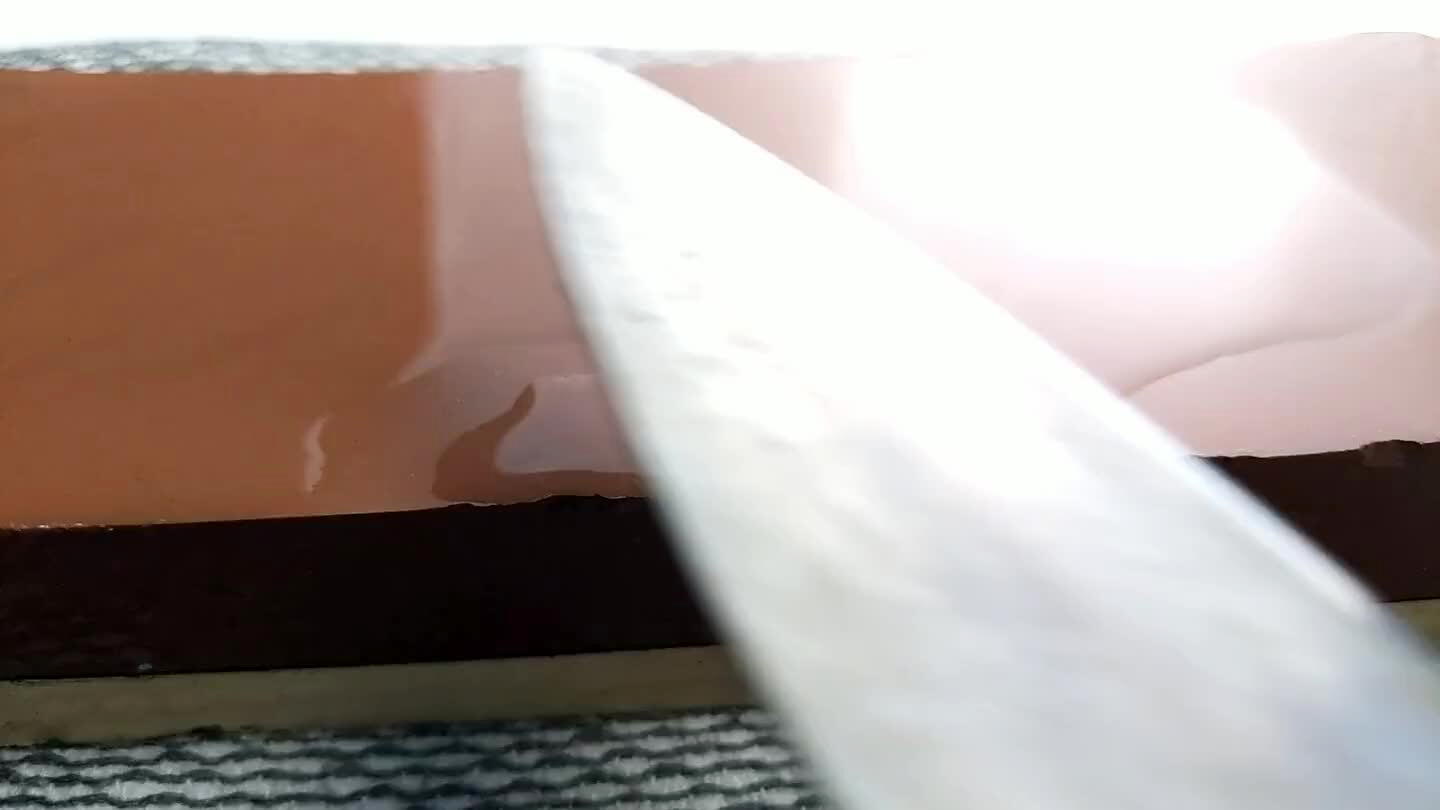 Flip the blade over and grind the opposite edge to match. Count out the same number of passes as the previous side. This is a good practice when you're getting started to help grind evenly. You will probably need to rinse and clean the stone several times to keep the stone clean and smooth.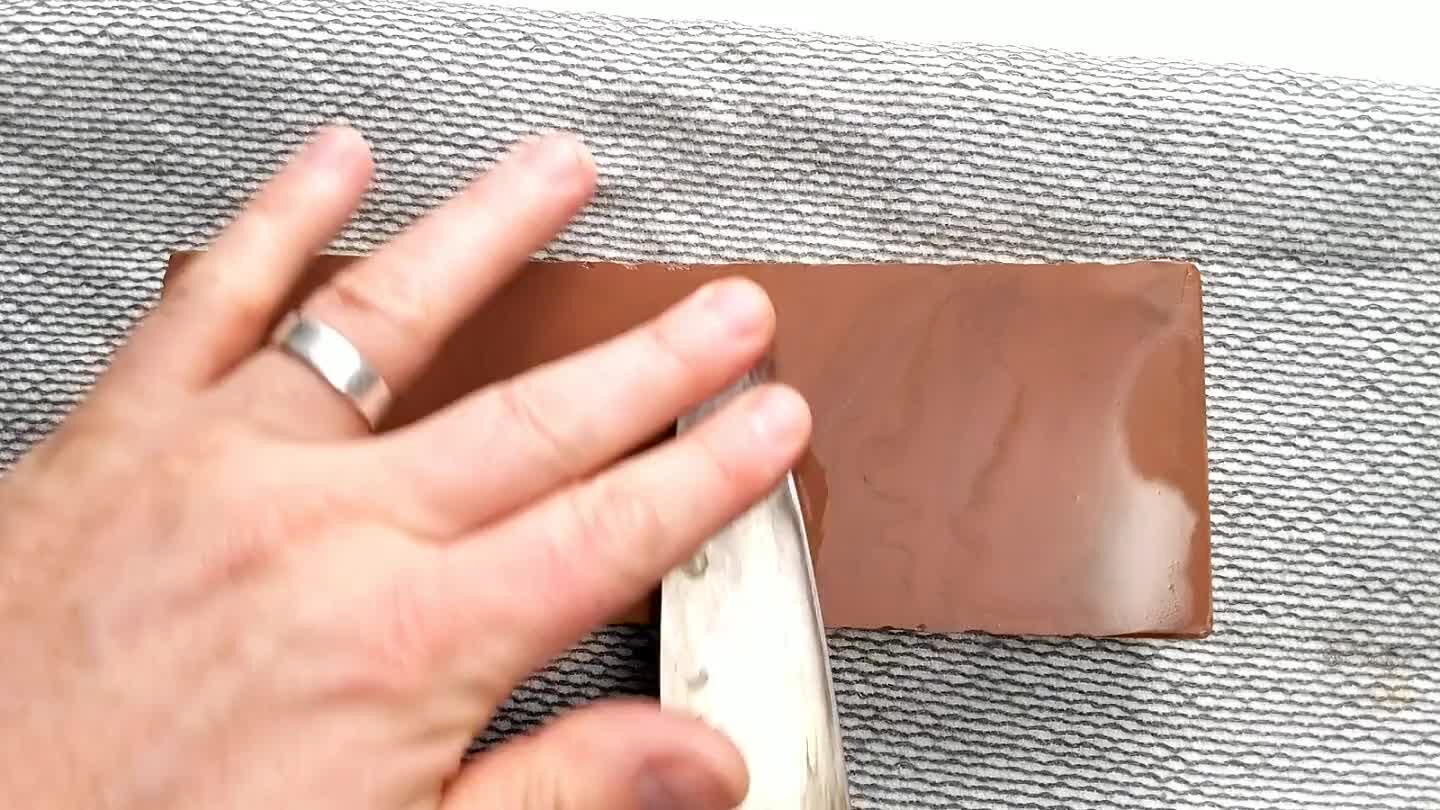 Continue grinding both sides evenly until you have a nice, clean, even edge on both sides of the blade. both edges should be close to the same width, indicating a similar grind angle.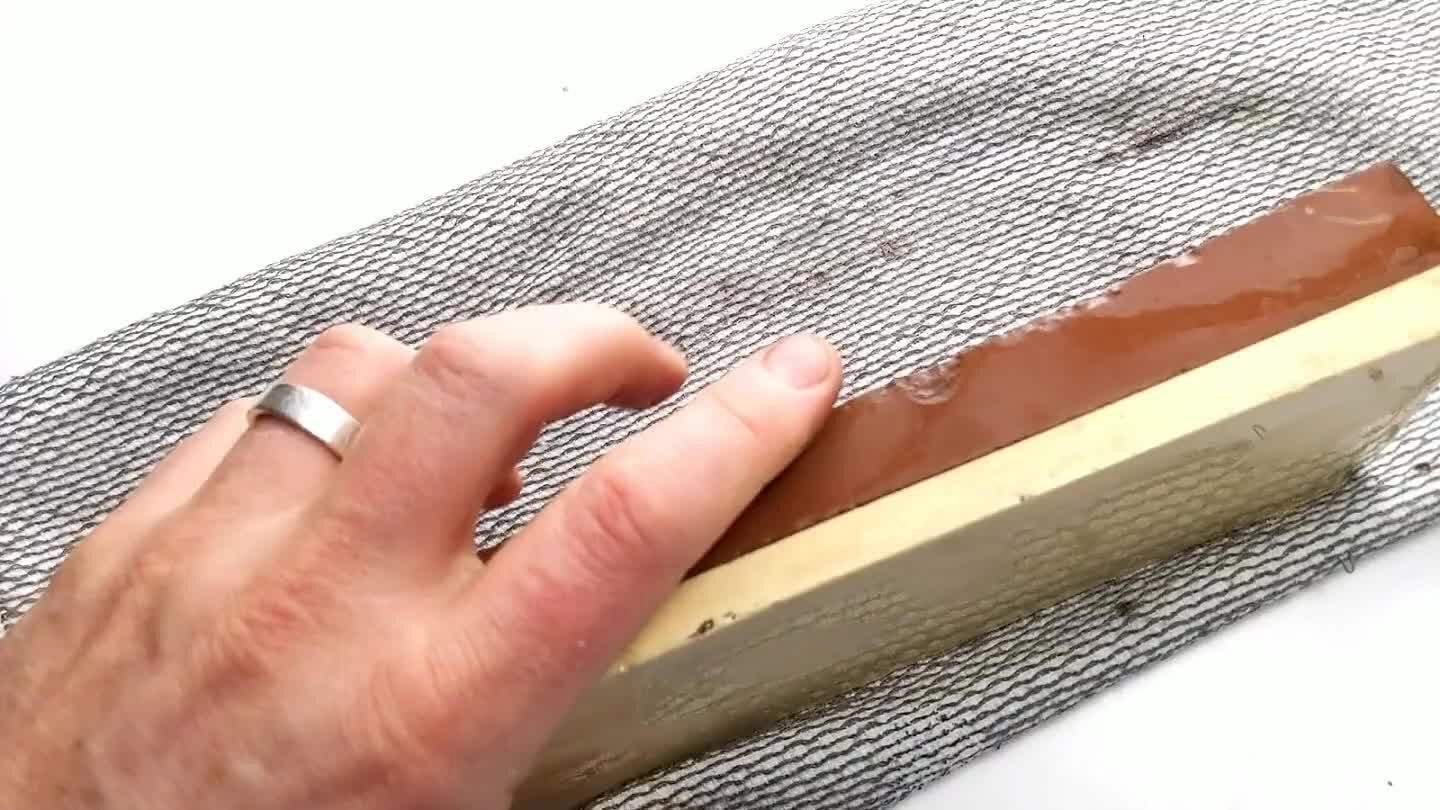 Switch to a finer grit. There are all kinds of whetstones, both artificial and natural, ranging up into the thousands in both grit and price. But even 1200 grit is plenty to get working on your technique.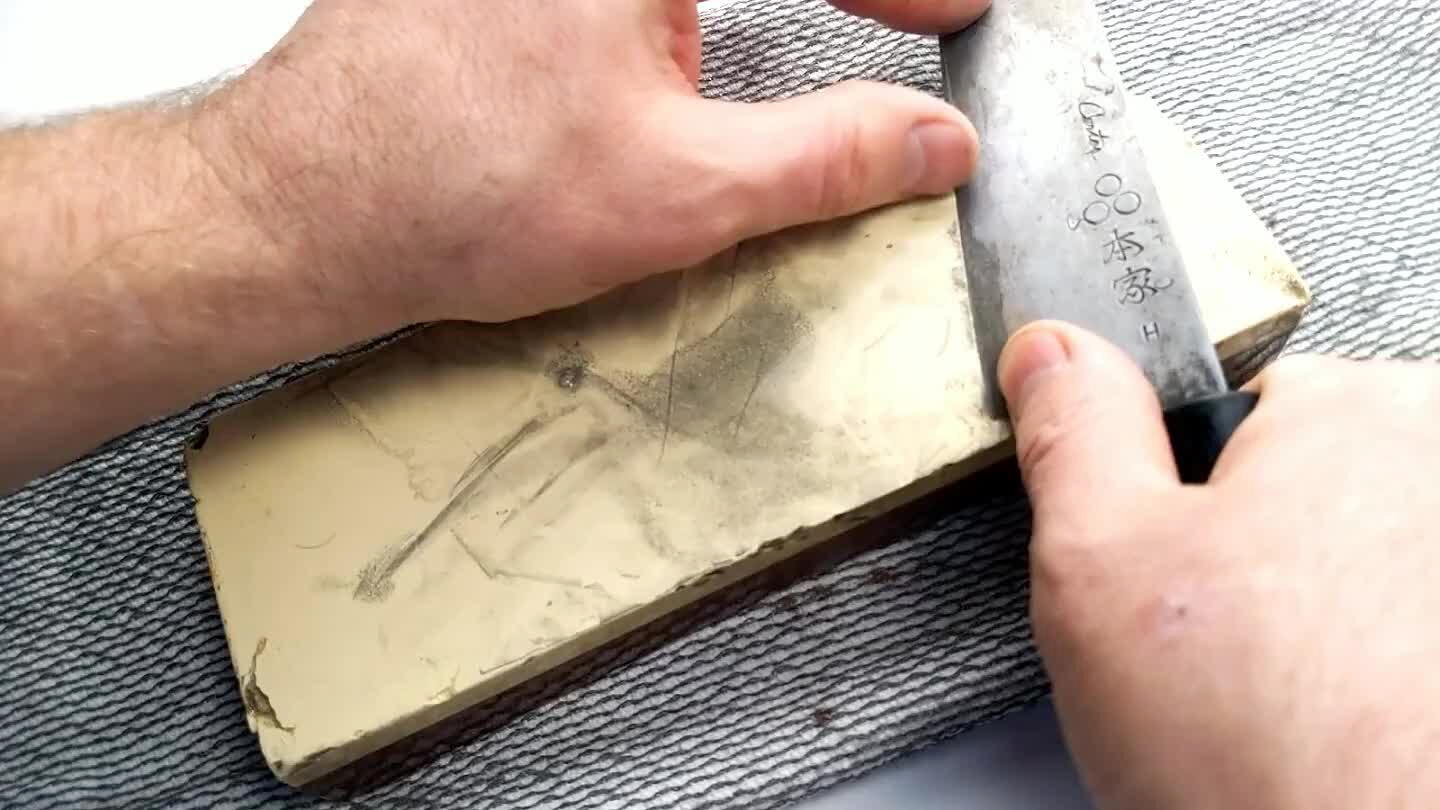 Increase the angle slightly. Don't think of the finer grit as polishing the edge you formed with the previous grit. Think of it more as adding a finer leading edge at a steeper angle. Rinse and dry your knife and stone and store them in a safe location.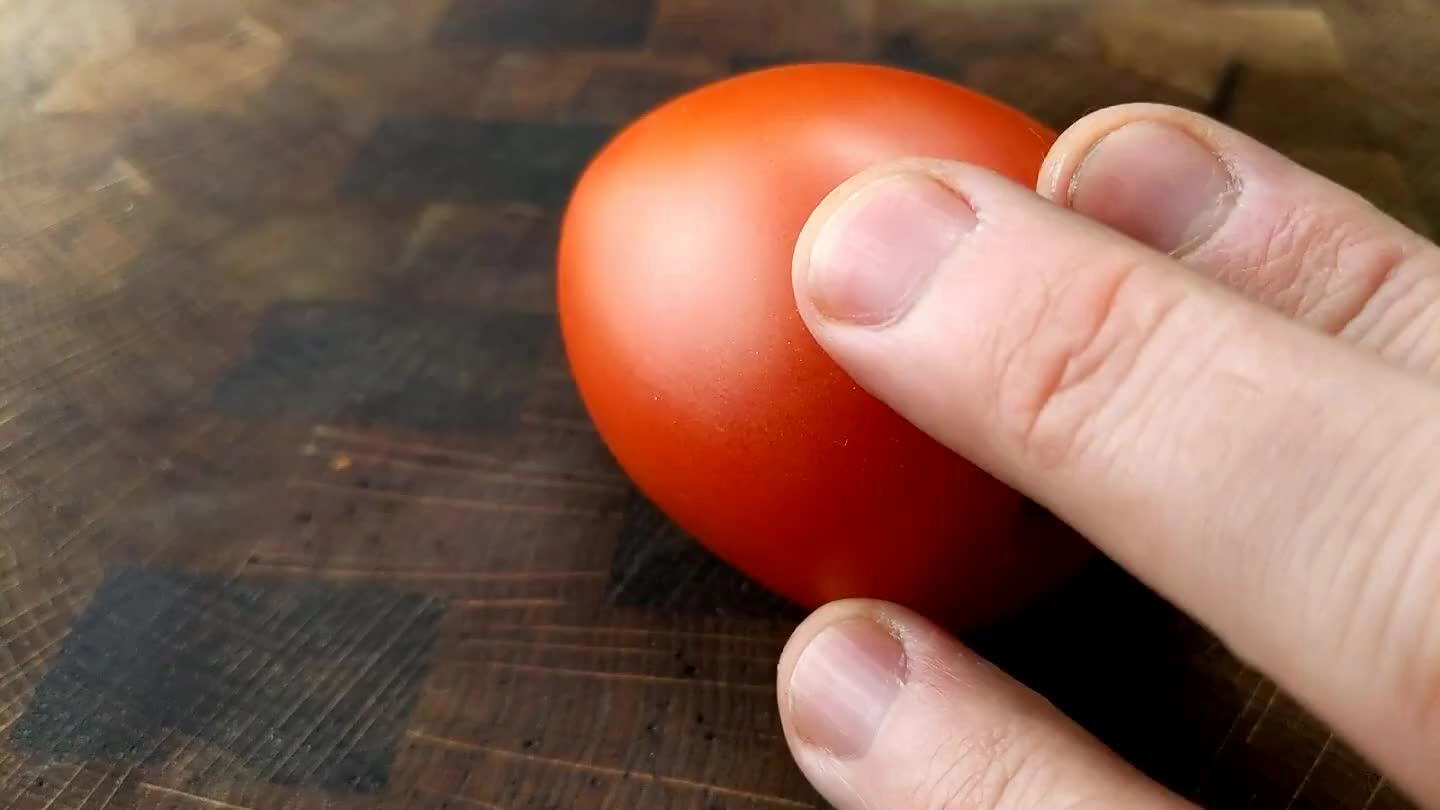 A properly sharpened blade should glide through a tomato without disfiguring it. There are a lot of ways to test your blade's sharpness, but a tomato is a practical start. If you can keep your knife sharp enough to handle a ripe tomato, you're well on your way.