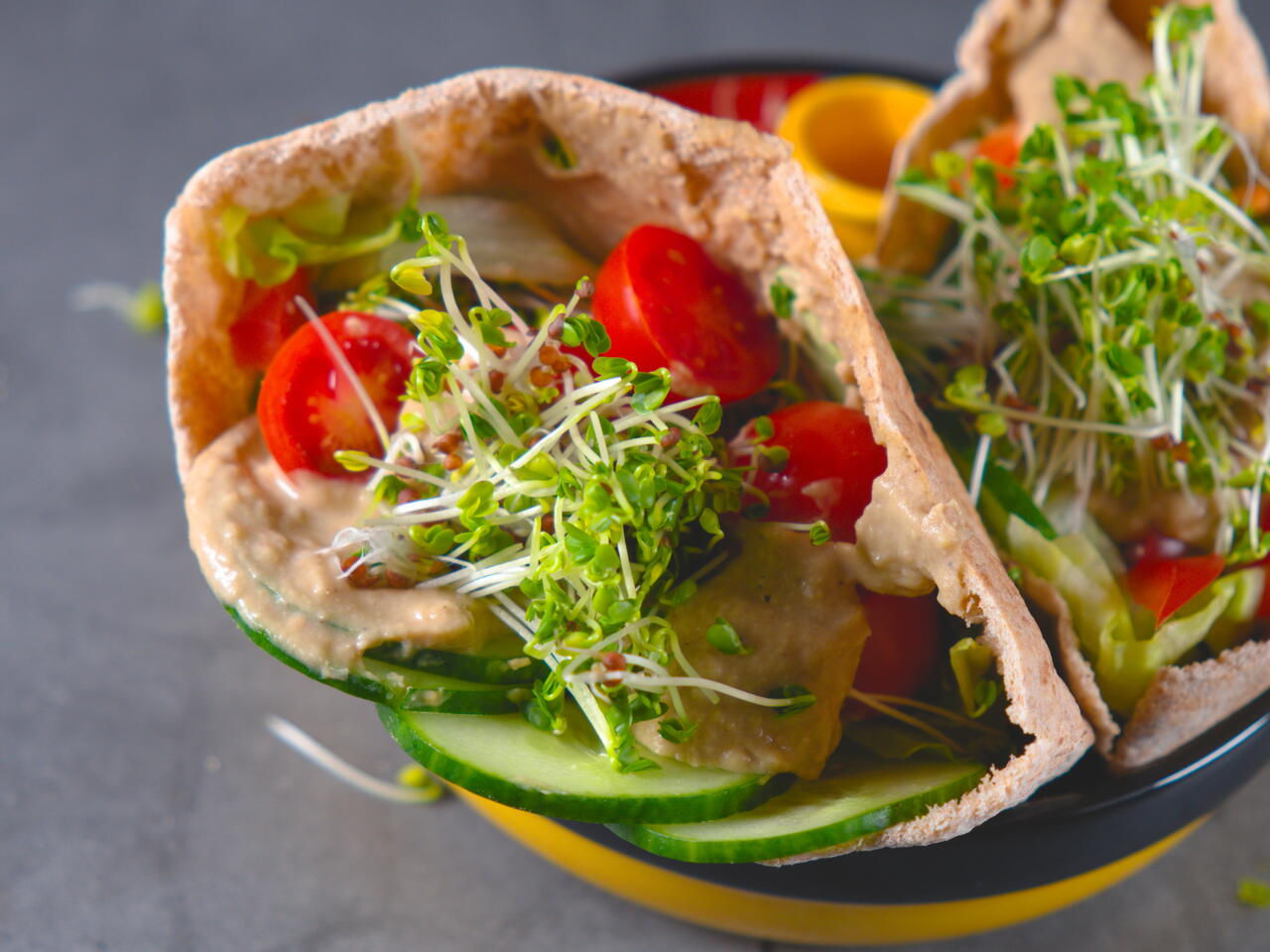 Recipe video made by Ryan
Published on 08/08/2019, viewed by 2034
4 portions
20m
A salad in a pocket. This is one of those great weeknight meals that's delicious and refreshing, but takes very little prep. If you've got hummus and some pitas, you can substitute any veggies you have on hand.
What you will need
1/2 English Cucumber
5 oz Iceberg Lettuce
5 oz Cherry Tomatoes
1 red Bell Pepper
2 Pitas
8 oz Hummus
3 oz Sprouts
(Nutritional facts 106 calories, 2.4 g fat, 19.21 g carbohydrates, 4.62 g protein, undefined mg cholesterol, 107 mg sodium)
How to cook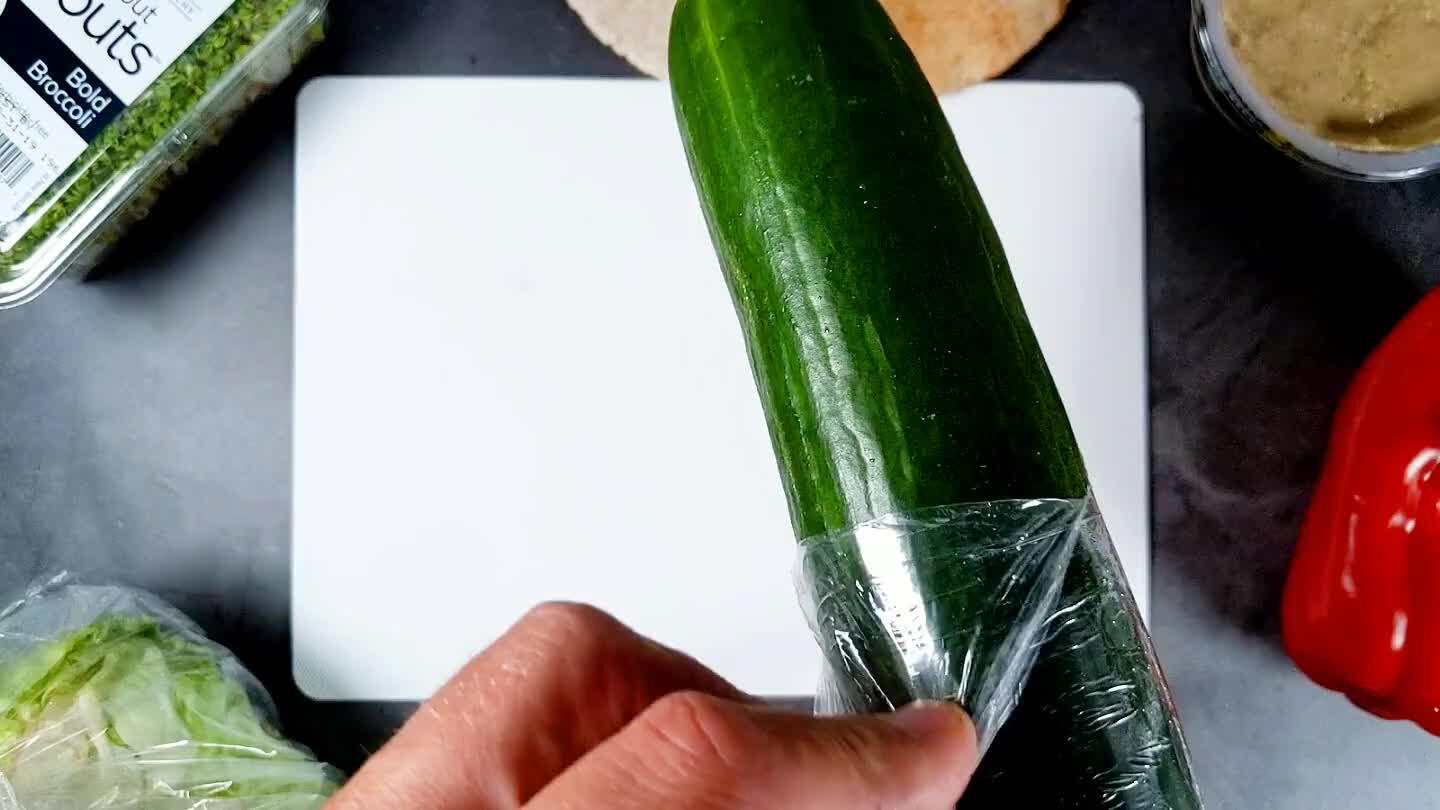 Clean and slice about 1/2 of the English Cucumber.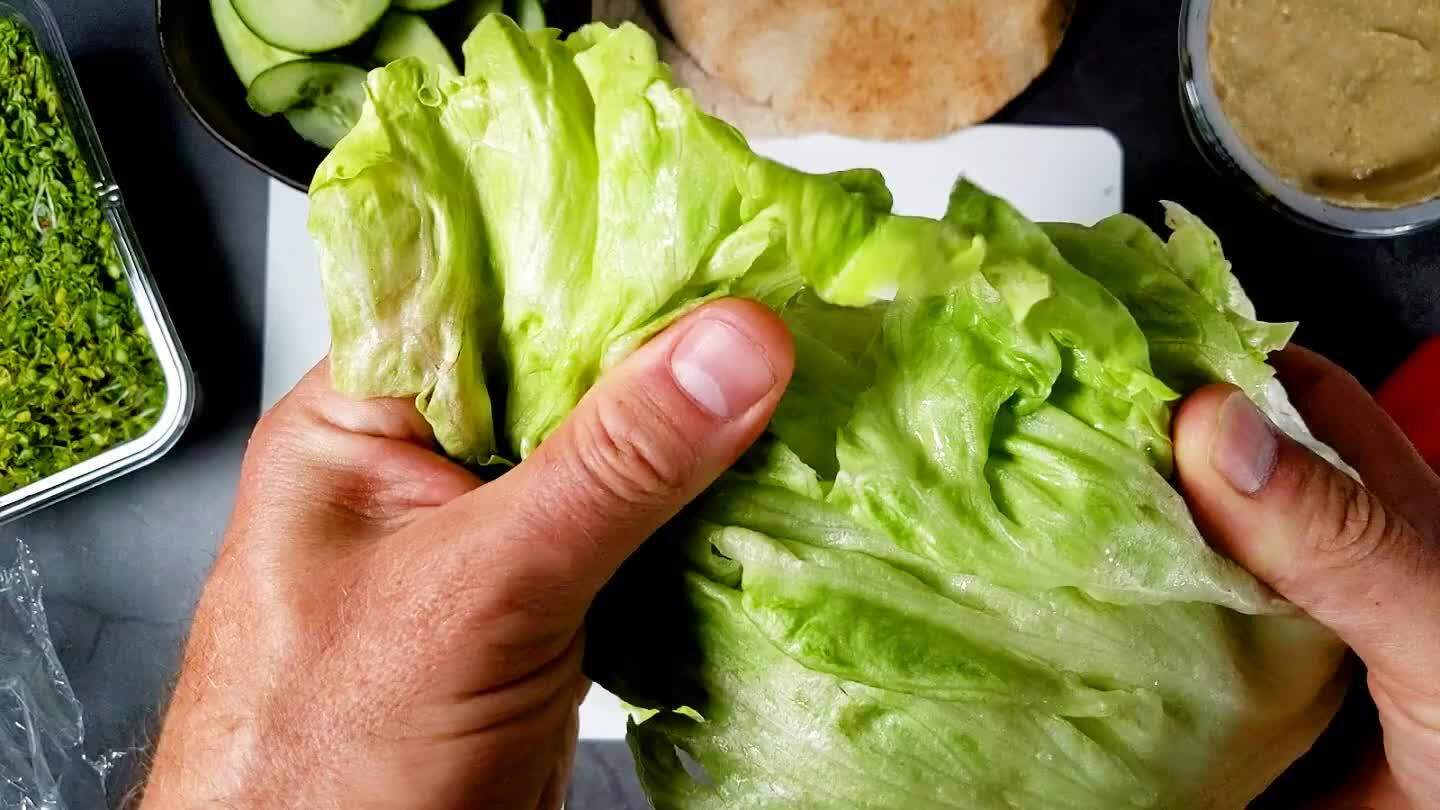 Rinse the lettuce. Peel off 4 or 5 big leaves. Roll them up a little, then slice it thin.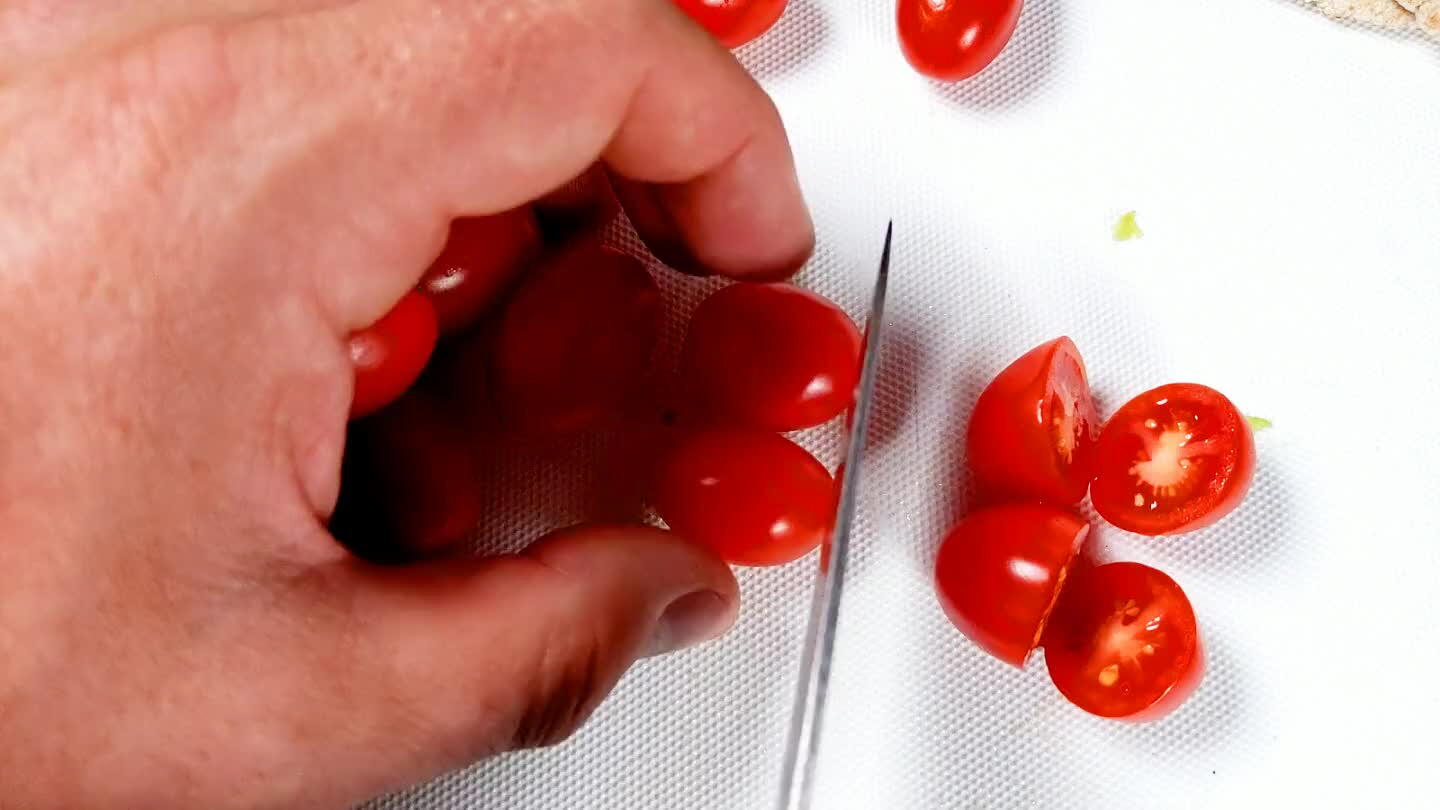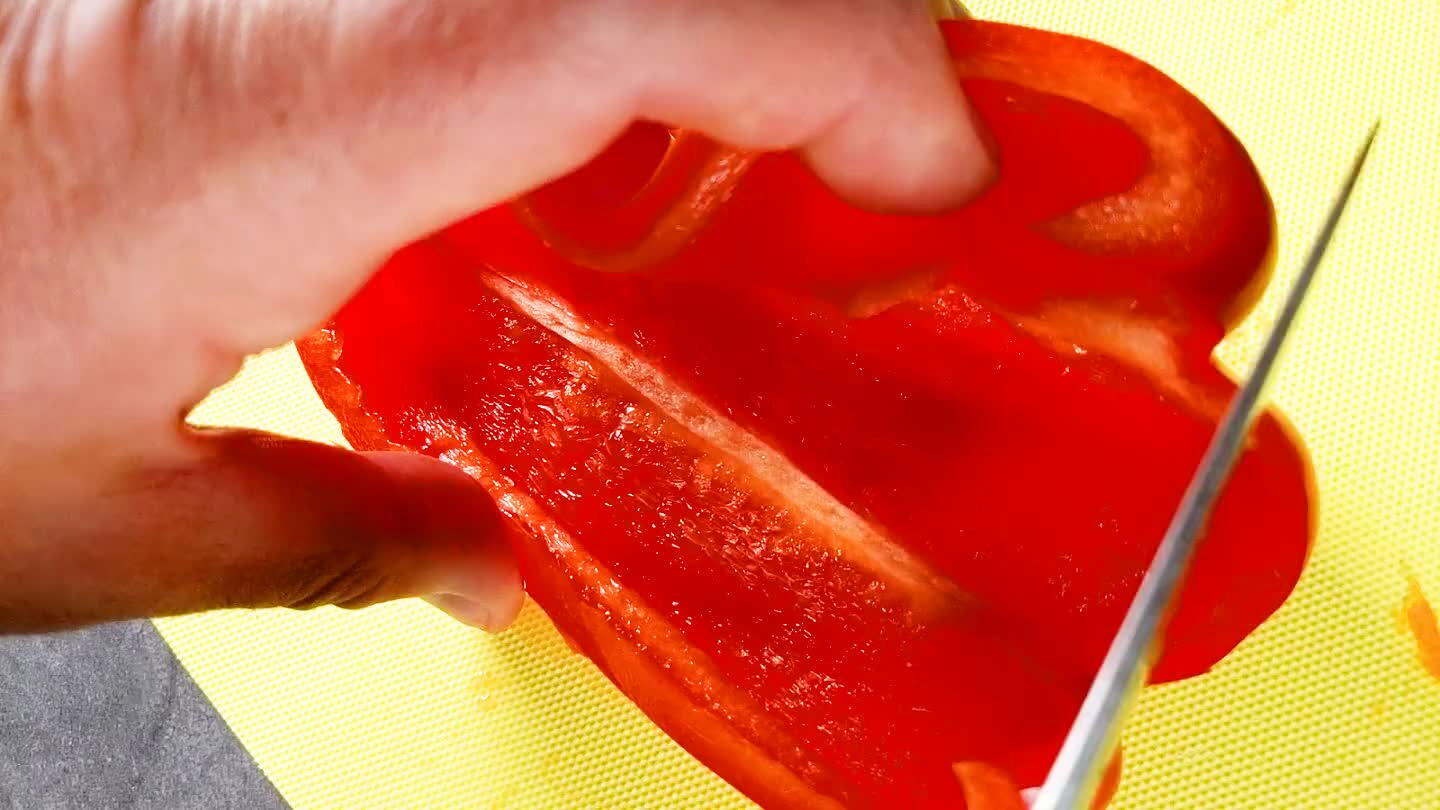 Dice the bell pepper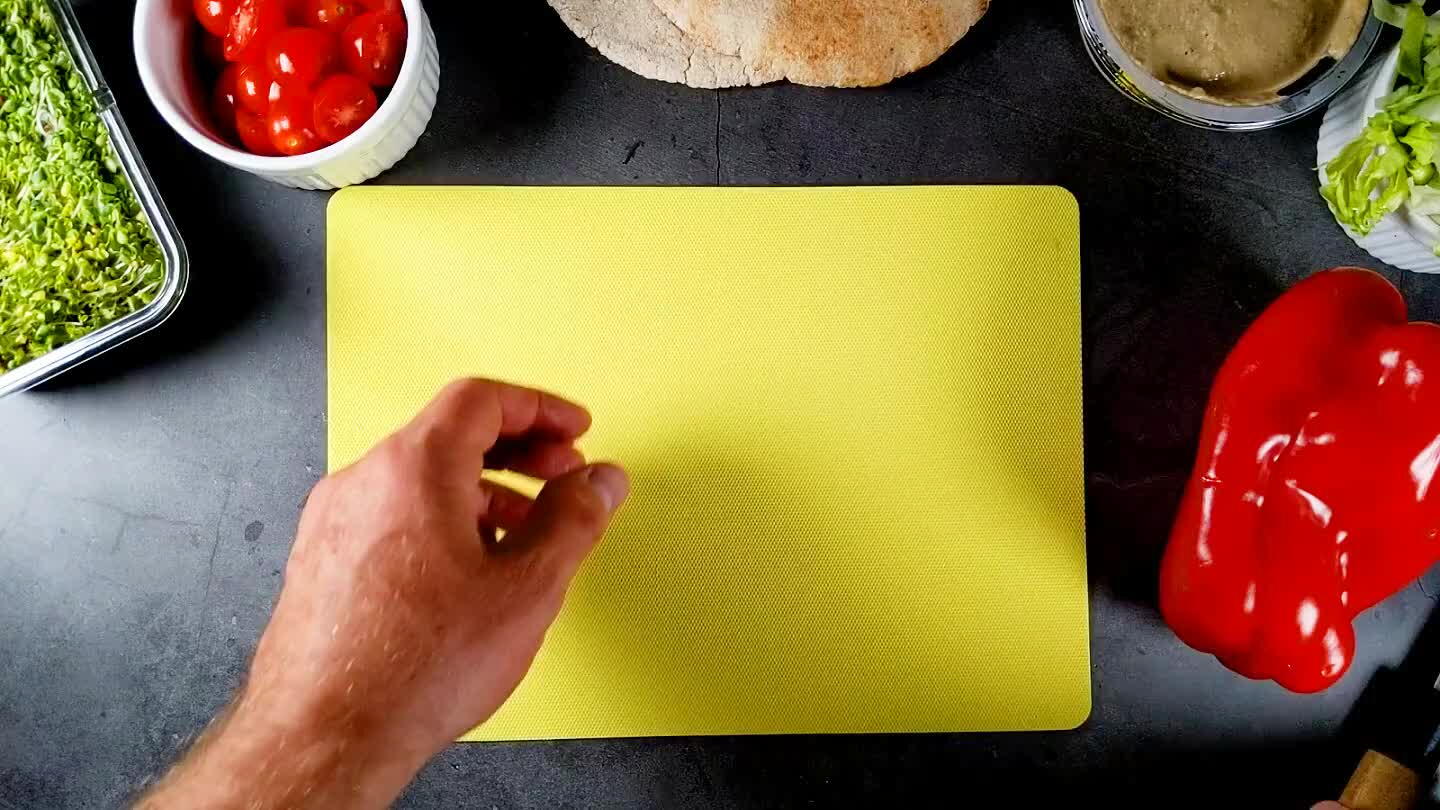 Halve the pitas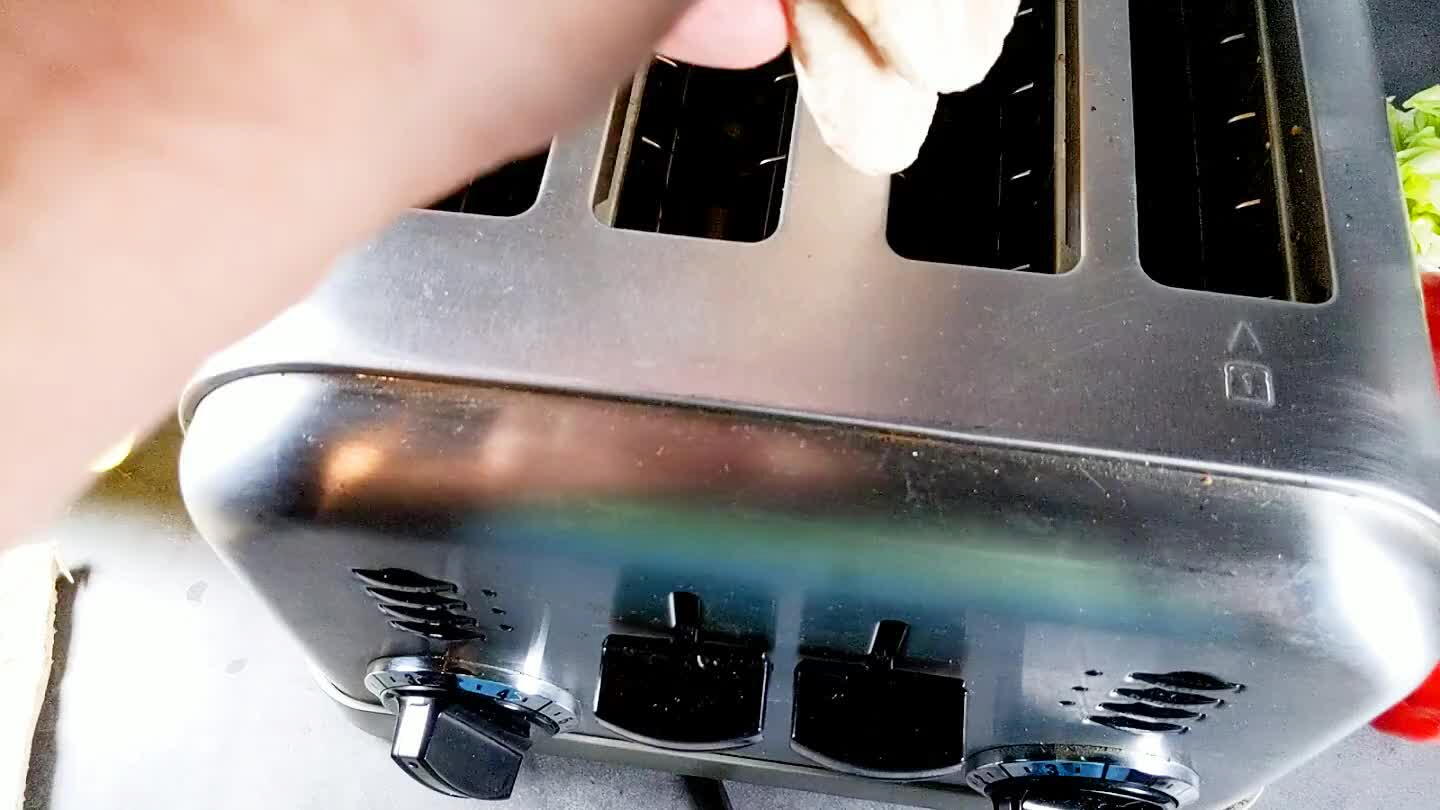 Store bought pitas tend to be difficult to separate without breaking them. I like to pop them in the toaster briefly to warm them up. Not too much or they'll dry out even more.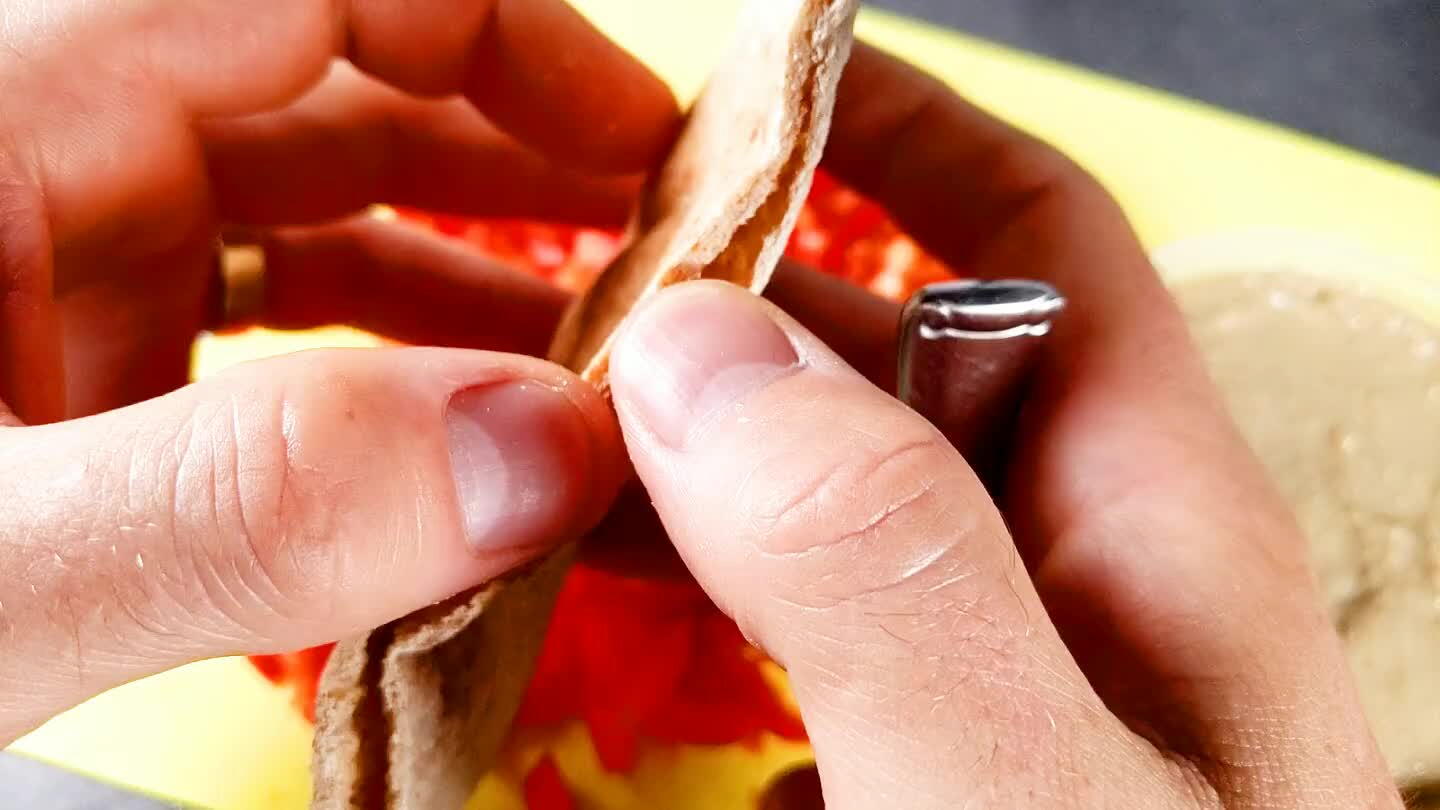 While the pitas are still hot, carefully pull them opened.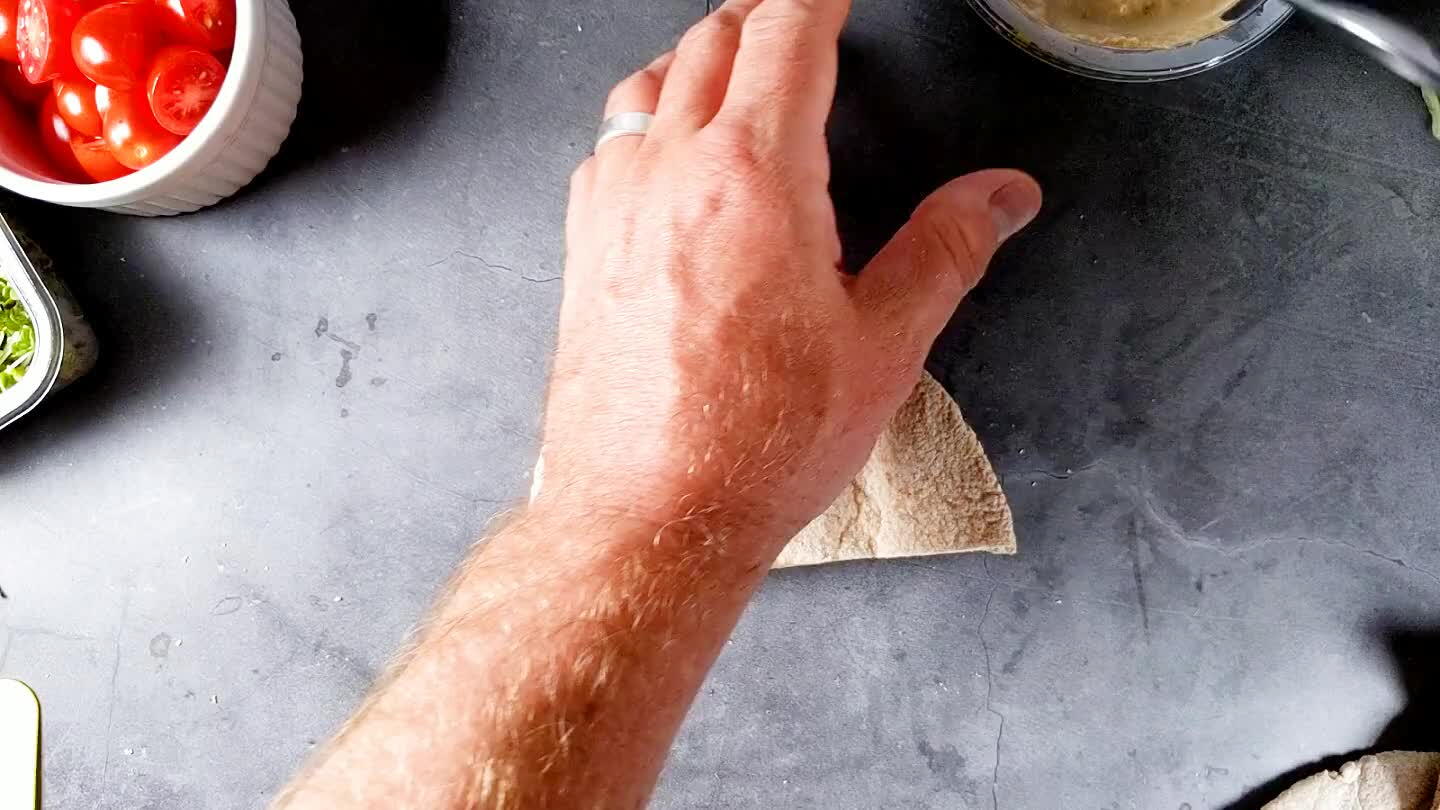 In each pita half, spread a generous spoonful of hummus.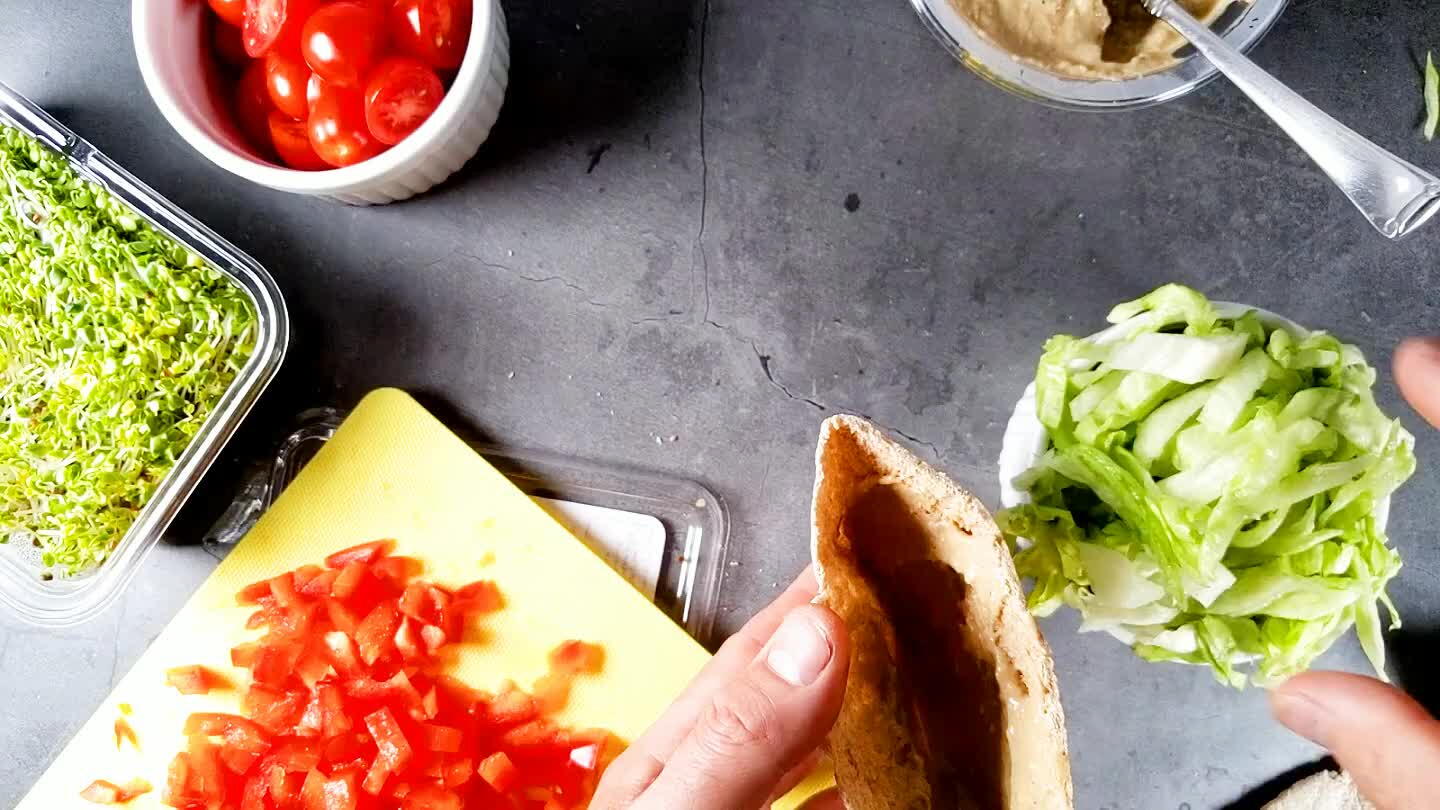 At this point, it's a bit of a 'chose your own adventure'. There's no set rules on how you layer your pita. I've documented how I built mine, but you'll surely want to mix it up. Add all of the fixins as you like.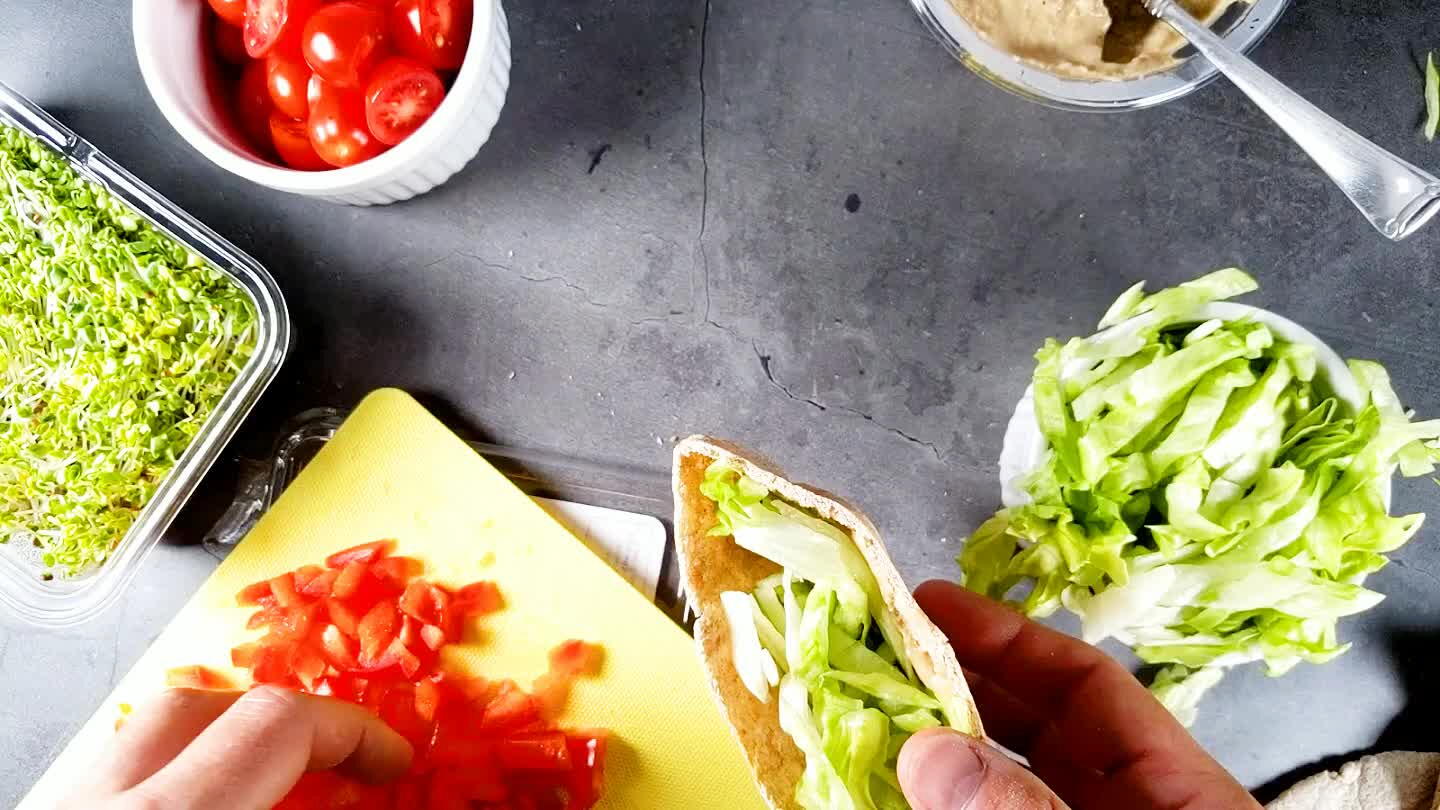 Add bell pepper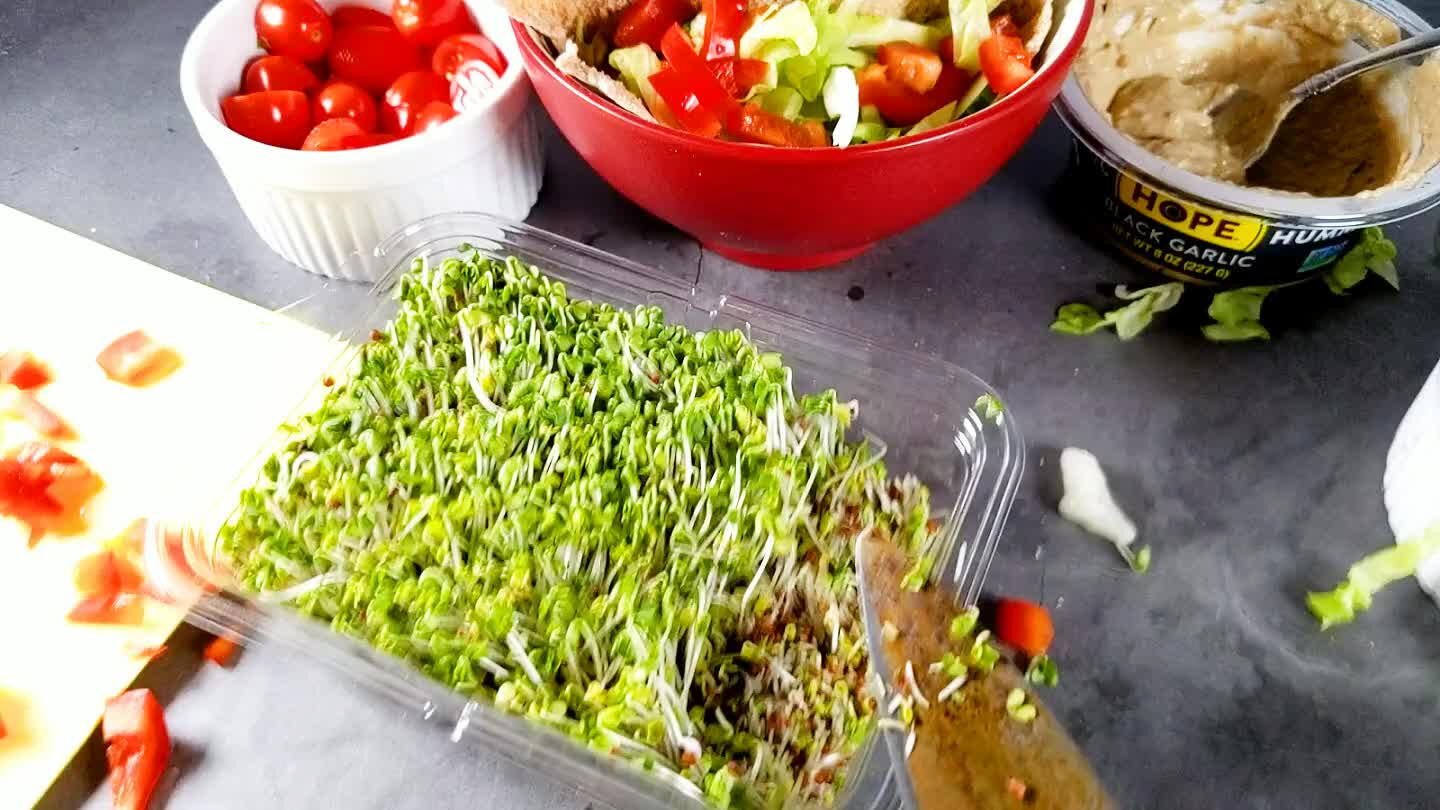 Add sprouts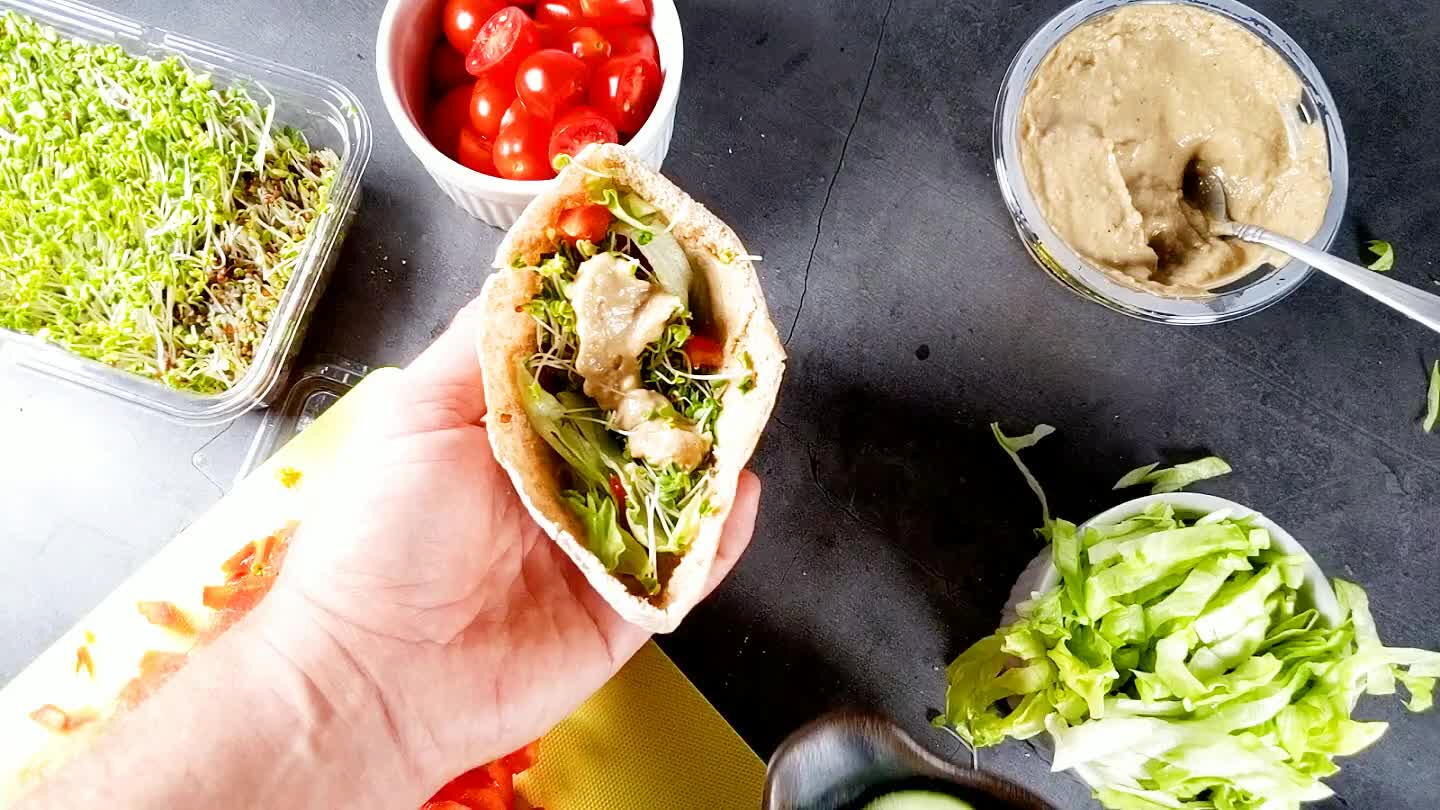 Add cucumber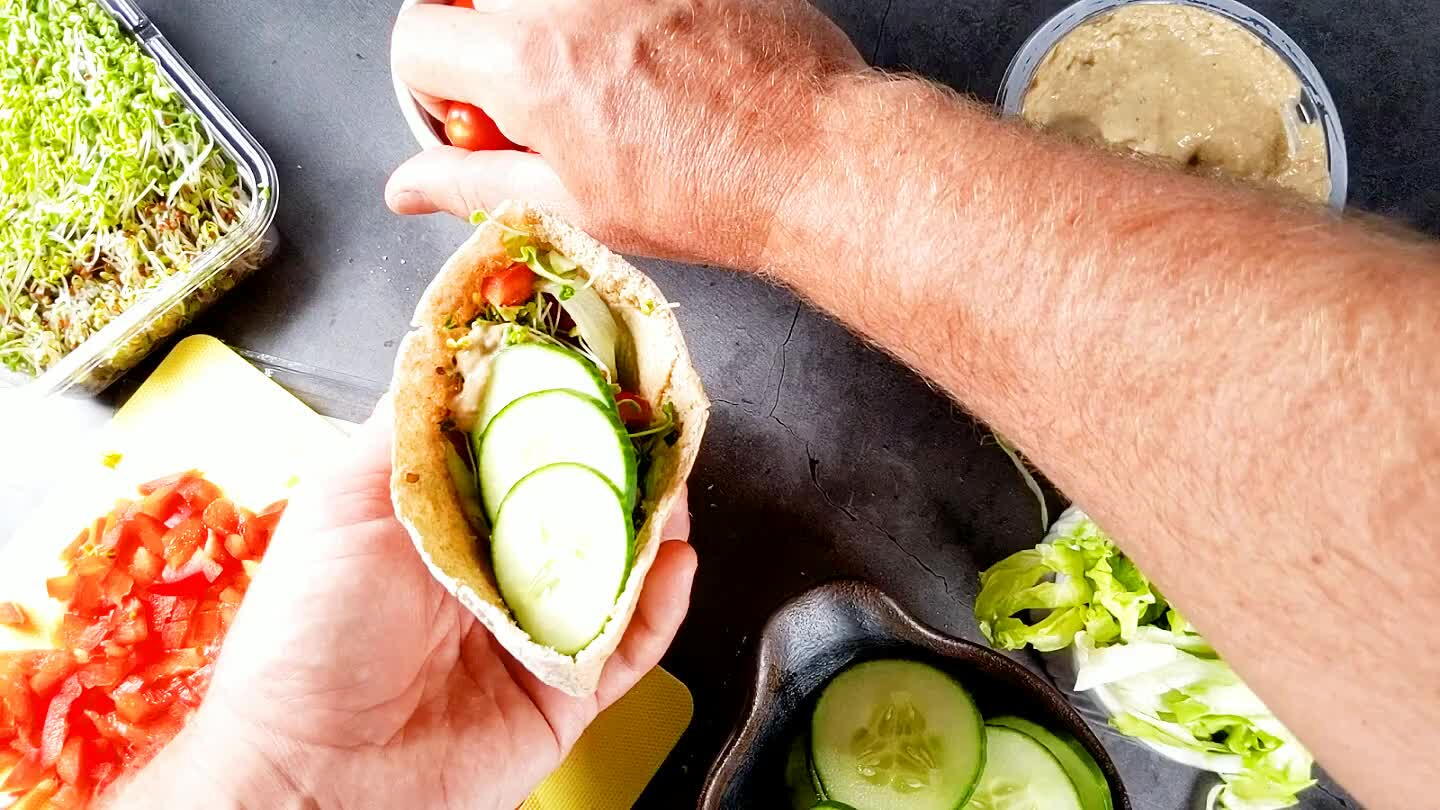 Add tomatoes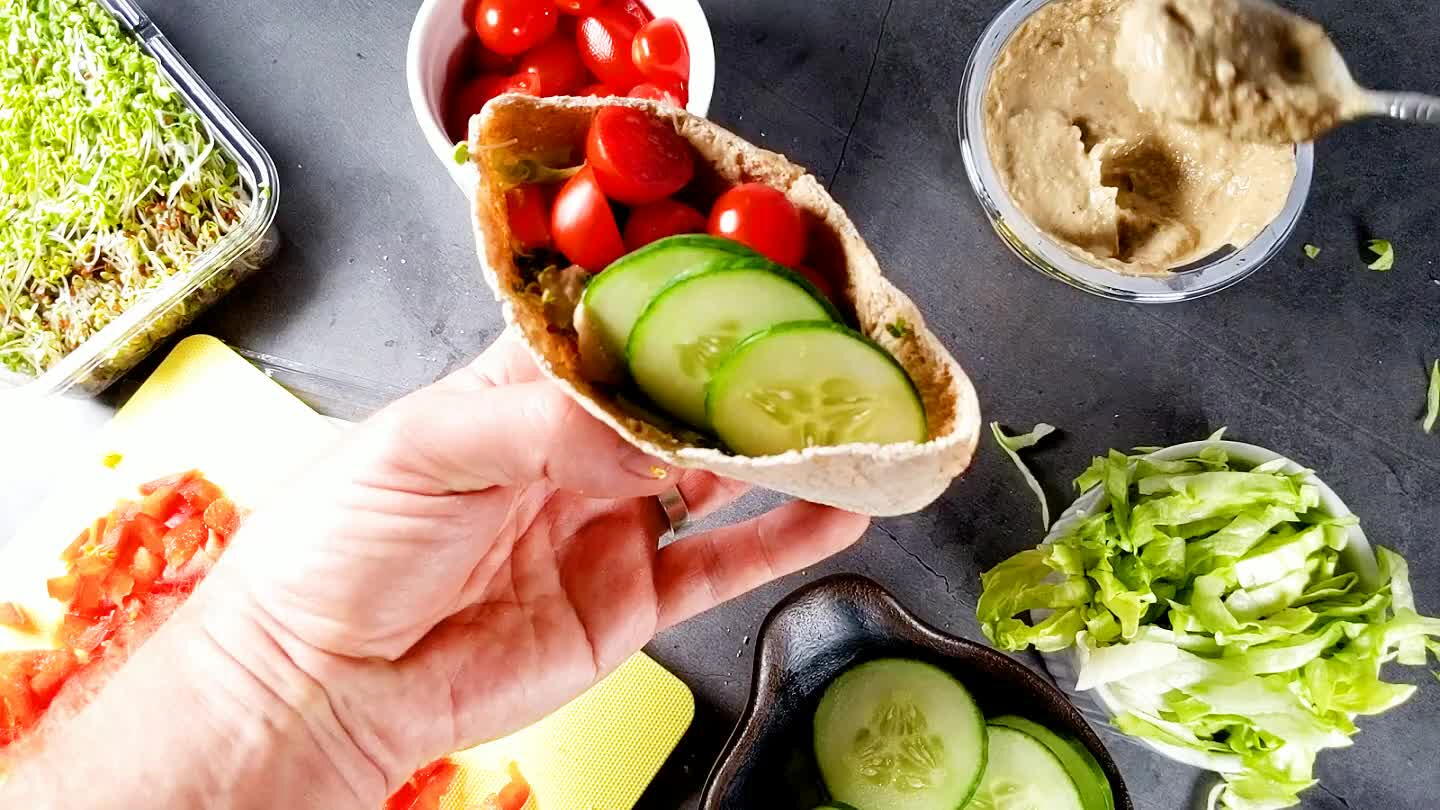 Finish with a little more hummus.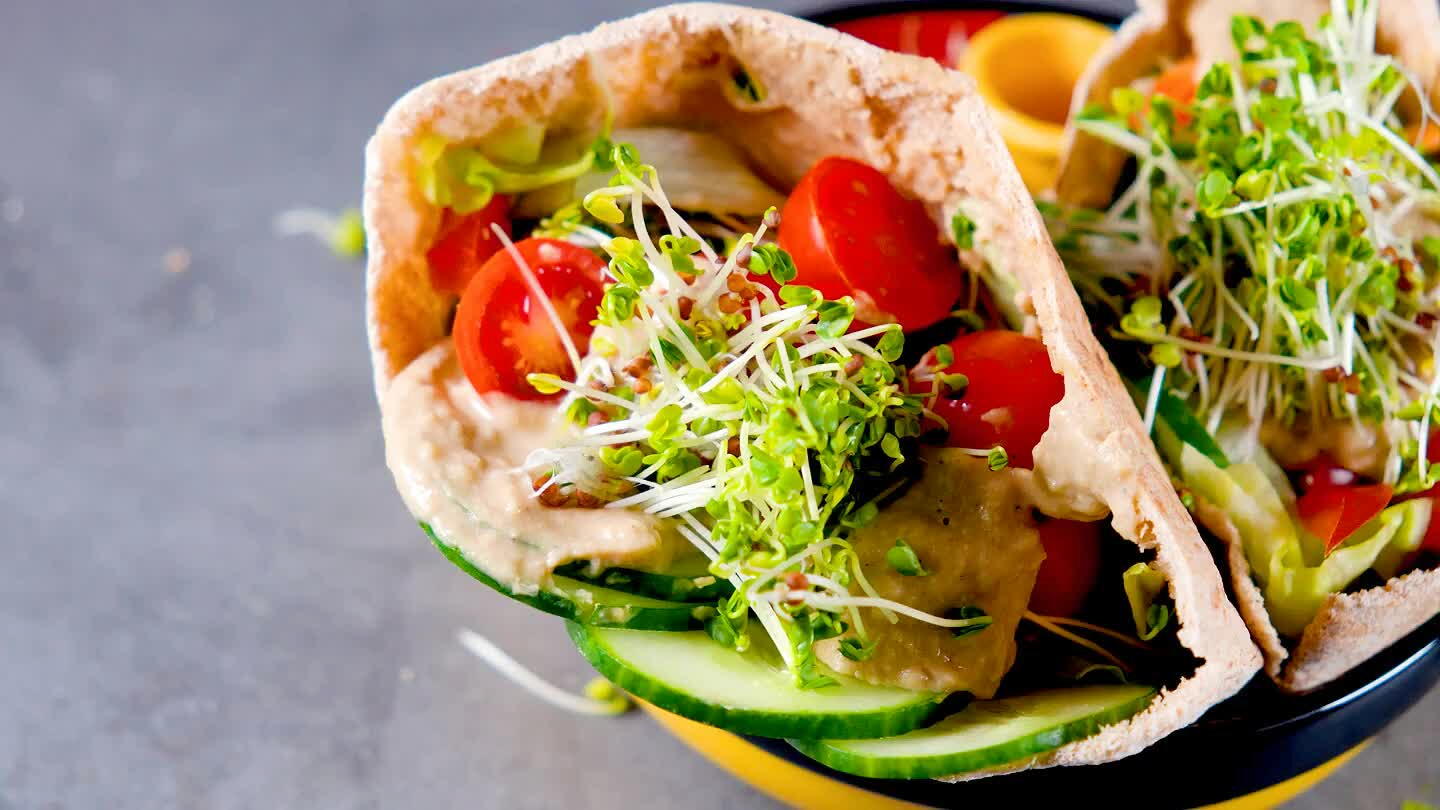 Comments