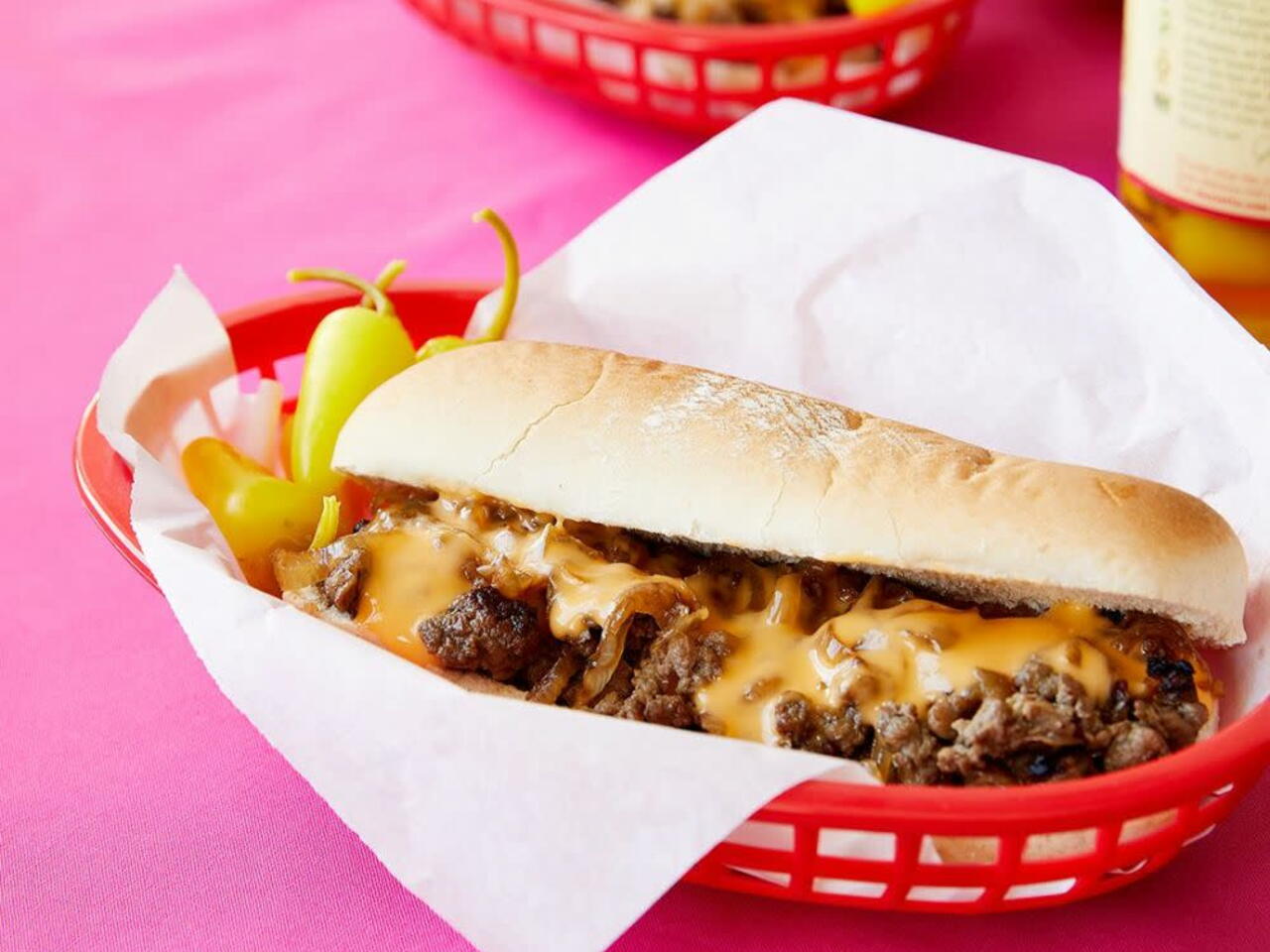 4 portions
35m
If you can make meat from plants, can you make a cheesesteak outside of Philly? We think so. Wherever you are, this plant-based take on a classic, with caramelized onions and cheese between two hoagie buns, is the ultimate comfort food.
What you will need
1 Package Impossible Burger
1 Cup Cola
7 Ounces Water
3 Six Inch-Hoagie Rolls
1 White Onion
7 Ounces American Cheese
3 Tablespoons Vegetable Oil
Salt To Taste
Black Pepper To Taste
(Nutritional facts 105 calories, 8.13 g fat, 4.4 g carbohydrates, 4.26 g protein, 9 mg cholesterol, 932 mg sodium)
How to cook
PREP THE CARAMELIZED ONIONS
Thinly slice the onion. Combine the sliced onion, cola, and a pinch of salt in a small pot and heat to a simmer. Cook down until the onions are reduced and the cola is completely evaporated. Be careful not to burn them!
MAKE CHEESE SAUCE
To make the cheese sauce, combine cheese and water in a small sauce pot and bring to medium heat. Whisk until fully incorporated, and keep warm for serving. *Make it 100% plant-based by using plant-based cheese.
COOK THE IMPOSSIBLE
Heat the oil in a non-stick pan on medium-high heat. Crumble the Impossible™ Burger into the pan and sear while stirring. Add salt and fresh cracked pepper to taste.
ASSEMBLE SANDWICH
Once the Impossible is cooked, stir in caramelized onion. Place this mixture on 6-inch hoagie roll, and top with cheese sauce. Place your assembled sandwich in the oven and set to broil for approximately 20 seconds, or until the cheese is melted.