Impossible Chili Cheese Fries Recipe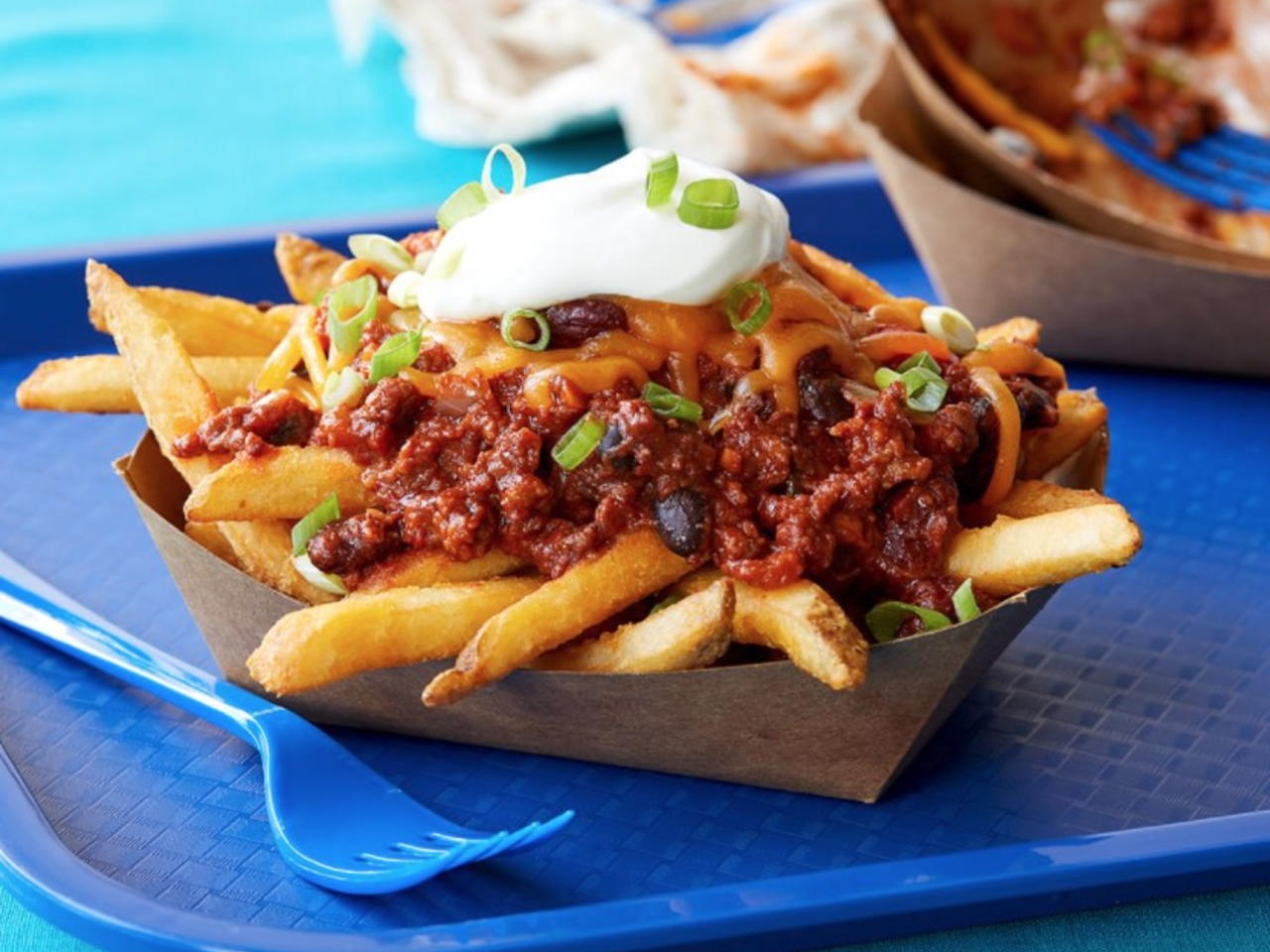 4 portions
55m
Impossible Chili was feeling a little lonely, so we gave it a bed of crispy French fries and topped it with some melted cheddar, sour cream, and scallions. A match made in heaven.
What you will need
1 Package Impossible Burger
2 Cloves Garlic
1/2 Tablespoons Cumin
1 Teaspoon Coriander
14 Ounces Crushed Tomatoes
32 Ounces Fries
1 Cup Sour Cream
Salt
1/2 Yellow Onion
1 Tablespoon Chili Powder
2 Teaspoons Paprika
1/2 Teaspoons Cayenne
1 Cup Vegetable Stock
1 Pound Cheddar Cheese
1 Bunch Scallions
(Nutritional facts 196 calories, 14.48 g fat, 7.47 g carbohydrates, 11.8 g protein, 20 mg cholesterol, 343 mg sodium)
How to cook
COOK THE IMPOSSIBLE™ BURGER
Dice the onion and mince garlic -- cook in a large pot until soft. Add the Impossible™ Burger and stir until well browned and cooked through. Stir in the dry seasonings. Add the crushed tomatoes and vegetable stock. Bring mixture to a boil, then drop to a simmer. Cook for approximately 30 minutes, or until reduced by 20%.
COOK THE FRIES
Cook the fries according to the instructions. Add the cooked fries to a sheet pan. Cover them with cheese and cook in a 400F oven for 3-5 minutes, or until cheese is melted. *Make it 100% plant-based with plant-based cheese.
ASSEMBLE
Thinly slice the scallions. Remove the fries from the oven and top with Impossible Chili. Top with sour cream & scallions. *Make it 100% plant-based with plant-based sour cream.
SERVE, SHARE, AND ENJOY
Makes one shareable portion of chili cheese deliciousness.