Impossible Chili Cheeseburger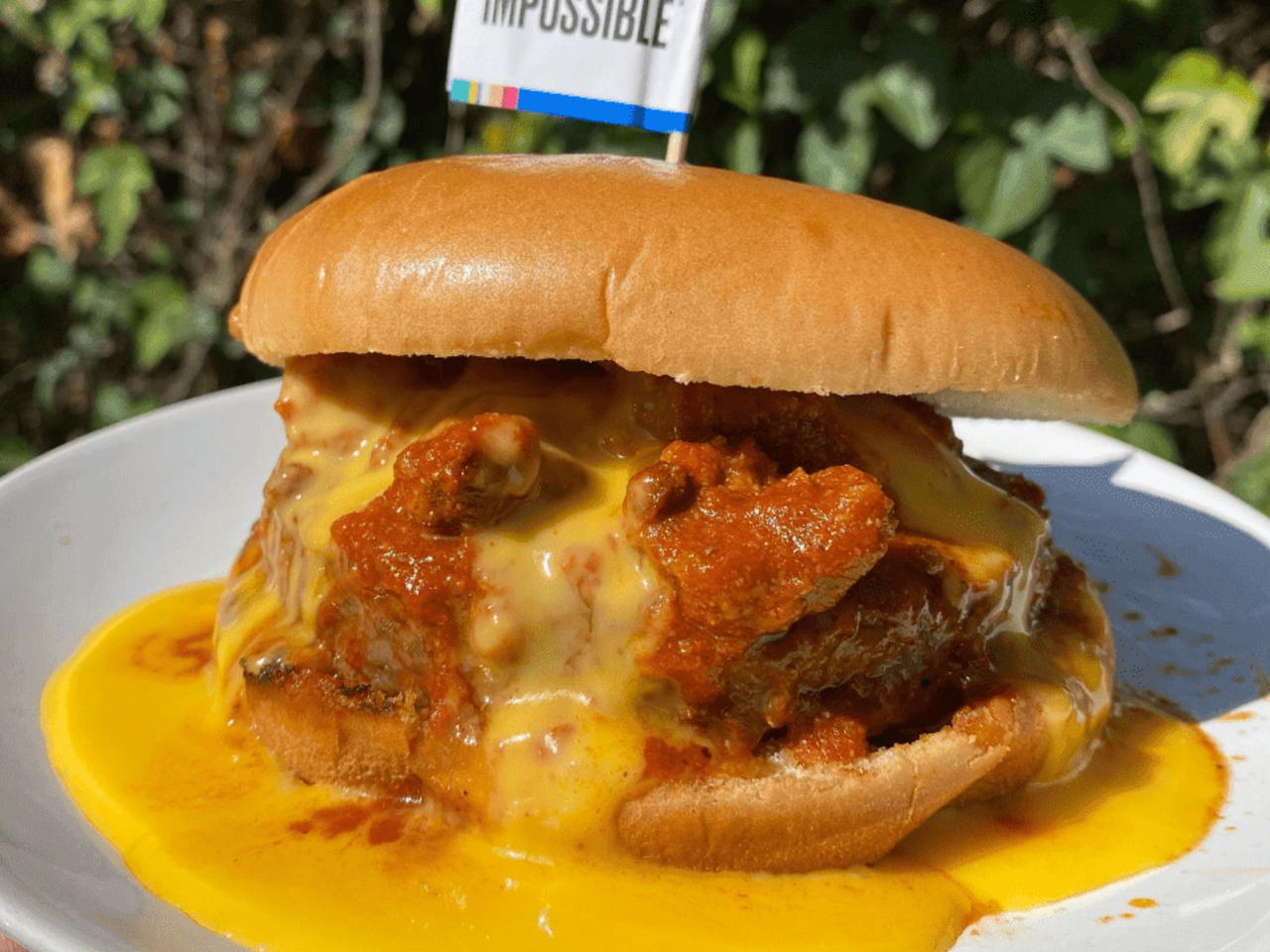 3 portions
60m
This is one messy, cheesy, and incredibly delicious Impossible™ Chili Cheese Burger. One bite and you'll be hooked!
What you will need
24 Ounces Impossible™ Burger
3 Each Burger Buns
1 Tablespoon Vegetable Oil
1 Tablespoon Garlic Powder
2 Teaspoons Ground Paprika
1 Teaspoon Ground Coriander
14 Ounces Crushed Tomatoes
1 1/2 Tablespoons Salt
3 Tablespoons Water
1 Tablespoon Onion Powder
1 Tablespoon Chili Powder
1 1/2 Teaspoons Ground Cumin
1/5 Teaspoons Cayenne
1 Cup Vegetable Stock
3 Slices American Cheese
(Nutritional facts 188 calories, 6.87 g fat, 23.02 g carbohydrates, 8.3 g protein, 17 mg cholesterol, 1070 mg sodium)
How to cook
COOK THE IMPOSSIBLE™ BURGERS
Use 12oz of Impossible™ Burger and form patties to desired size. Fire up the grill and cook to desired temp.
MAKE THE CHILI
In a heavy pot over medium-high heat, warm the vegetable oil. Crumble 12oz of Impossible Burger into the pot and sear until golden brown and cooked through. About 5 minutes. Stir in the dry ingredients: onion powder, garlic powder, chili powder, paprika, cumin, coriander, cayenne, and 1/2 teaspoon salt. Add the tomatoes and stock. Bring the mixture to a boil, then reduce the heat to medium-low. Simmer until thickened, about 30 minutes.
MAKE THE PLANT-BASED WHIZ
Combine cheese and water in a sauce pan. Heat slowly and whisk until well incorporated.
BUILD THE BURGERS
Top cooked burgers with Impossible Chili and plant-based whiz. Don't forget use a napkin, and enjoy!