Impossible Juicy Lucy Burger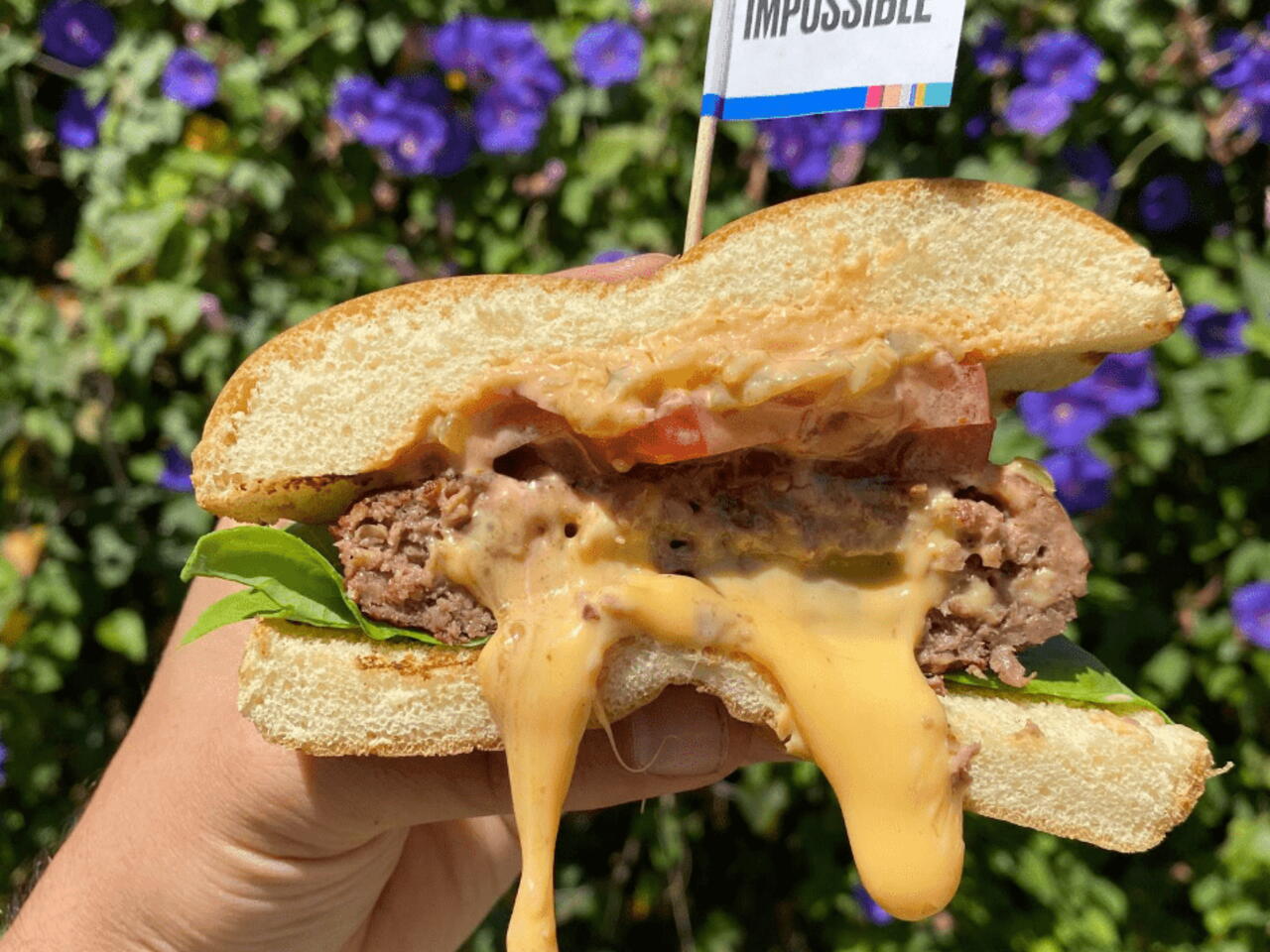 3 portions
60m
This Impossible™ Juicy Lucy Burger lives up to its name. It's a cheesy twist on a classic that will most definitely leave you craving more!
What you will need
12 Ounces Impossible™ Burger
3 Slices Cheese
3 Leaves Butter Lettuce
3 Slices Tomato
3 Potato Buns
1/2 Cups Vegan Mayonnaise
2 Ounces Ketchup
1 Tablespoon Sriracha
1 Tablespoon Dill Pickle Relish
1 Tablespoon Peperoncino
Dill Pickle Chips As Needed
Red Onion As Needed
(Nutritional facts 87 calories, 2.39 g fat, 14.07 g carbohydrates, 4.09 g protein, 5 mg cholesterol, 136 mg sodium)
How to cook
PREP THE BURGERS
Portion meat to desired size (they should be at least 4oz in order to stuff them with cheese). Fold cheese in half, then into quarters, and stack on top of each other in a small square. Divide the portioned meat in two. Flatten out one patty, stack the cheese in the center, and flatten the other patty on top. Press the sides together and secure the cheese into the middle of the patty. Place back into the refrigerator for at least 1 hour before cooking.
COOK THE IMPOSSIBLE™ BURGER
Cook burgers on a griddle, in a pan, or on the grill. Cook to medium-well so that the cheese melts in the center.
MAKE THE AMERICANA SAUCE
Mix all ingredients until well incorporated. Serve as a topping on your burger!
BUILD THE BURGERS
Build your burger as you like it or use the suggested toppings here!