Impossible Sloppy Joe Recipe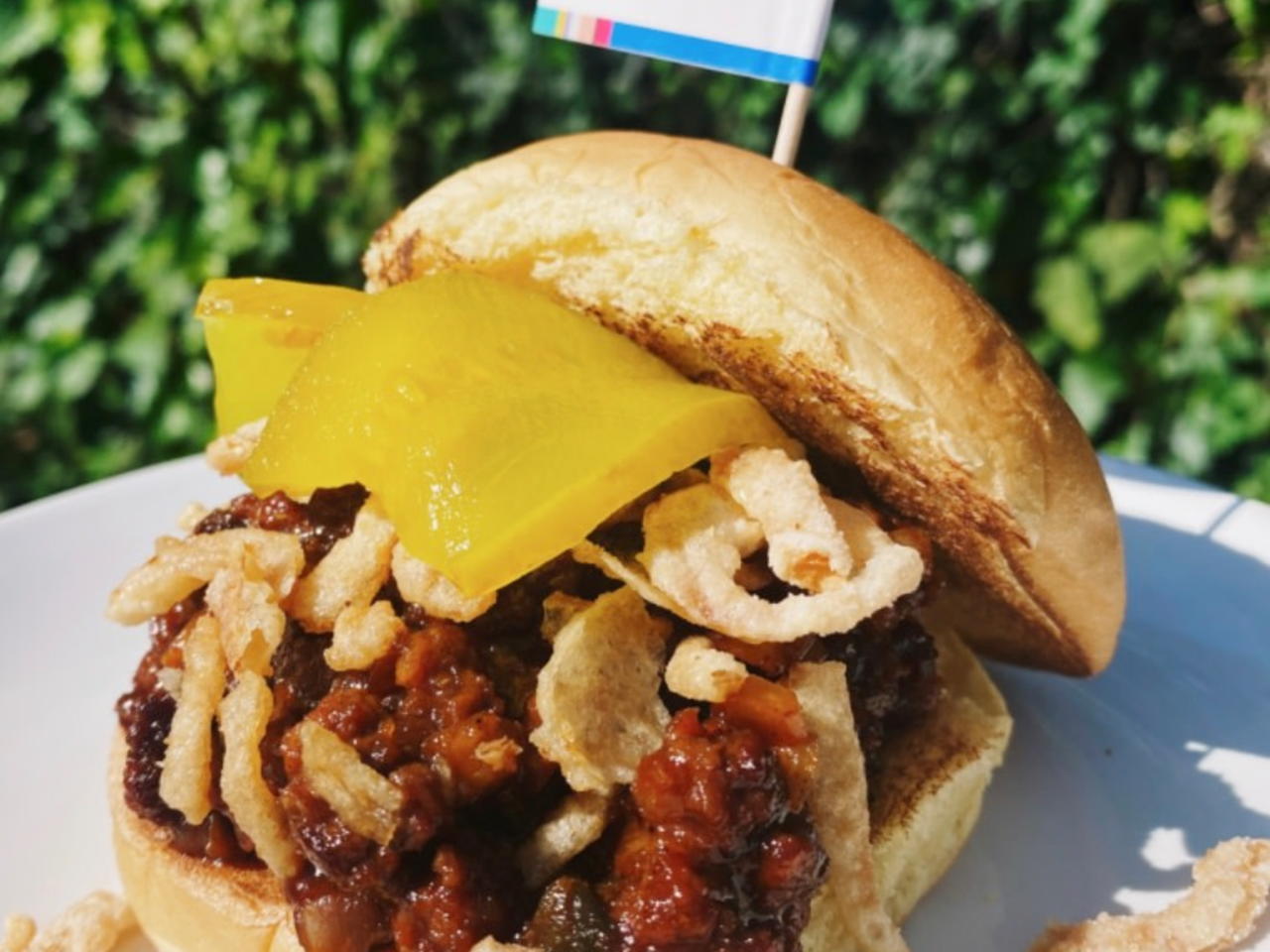 6 portions
45m
Might just be us, but this Impossible™ Sloppy Joe is exactly the kind of comfort food we need right now. Step away from the canned stuff and whip up this homemade treat instead!
What you will need
12 Ounces Impossible Burger
1 Cup Fried Onions
1/2 Cups Onion
4 Cloves Garlic
2 Tablespoons Tomato Paste
1/2 Tablespoons Dry Mustard
1/4 Cups Molasses
1/5 Cups Apple Cider Vinegar
1/2 Cups Brown Sugar
1/2 Tablespoons Pepper
6 Potato Buns
Butter Pickles
1 Jalapeno
2 Teaspoons Vegetable Oil
1/2 Tablespoons Chili Powder
1 Cup Ketchup
1/5 Cups Pineapple Juice
1 Tablespoons Hotsauce
1/2 Tablespoons Salt
1 Cup Grape Jelly
(Nutritional facts 102 calories, 3.06 g fat, 15.8 g carbohydrates, 3.87 g protein, 4 mg cholesterol, 275 mg sodium)
How to cook
MAKE THE SAUCE
You can use your favorite bbq sauce, or this one for an added challenge! Place rough chopped onion, jalapeno, and garlic in a food processor. Pulse until a paste is formed. In a 3 quart pot over medium heat, heat vegetable oil. Once heated, cook onion jalapeno & garlic until soft and translucent, about 3 minutes.
MAKE THE SAUCE
Whisk in chili powder, dry mustard, and tomato paste - cook for 1 minute. Whisk in other ingredients: ketchup, molasses, pineapple juice, apple cider vinegar, and hot sauce - bring to simmer. Add in brown sugar. Once simmering, cook for approximately 10 minutes. Whisk in Concord grape jelly and season with salt & pepper.
ADD THE SAUCE
Cut down to low-medium heat and add in approximately 16oz the BBQ sauce. Once this is brought to a simmer, reduce the heat to low for serving.
SERVE, SHARE, AND ENJOY!
For plating, scoop desired amount of Impossible Sloppy Joe mixture onto a potato bun. Top with fried onions and bread & butter pickles. Serve with a napkin and enjoy!