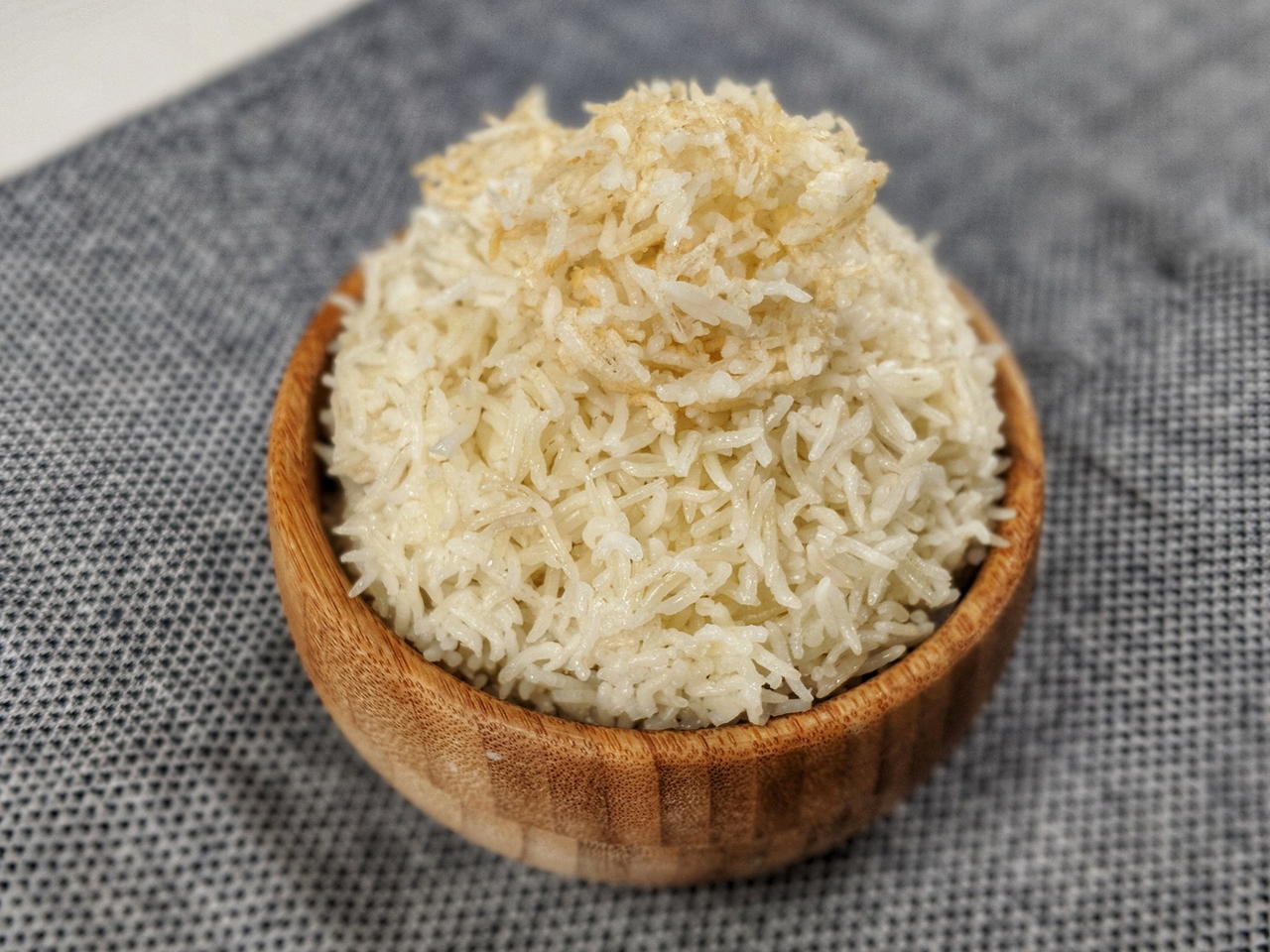 Rice, but fast. The Instant pot is a tough sell for me because I have a small kitchen. But being able to easily make rice in such a short period of time makes it worth giving up some of that precious space.
What you will need
1 cup basmati rice
1 Tbsp oil
1 cup water
1/4 tsp salt
How to cook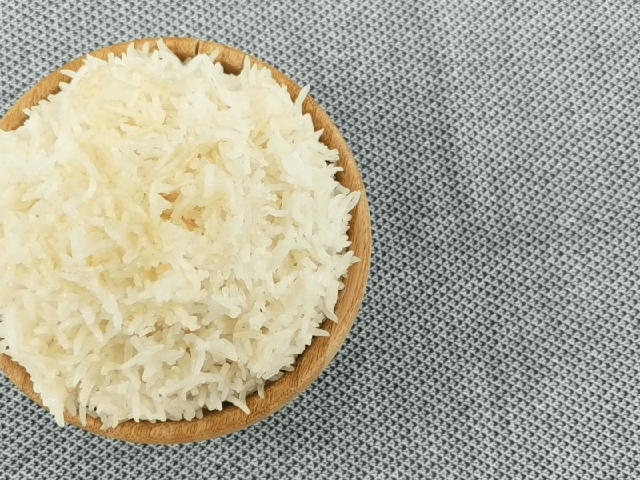 Soak the rice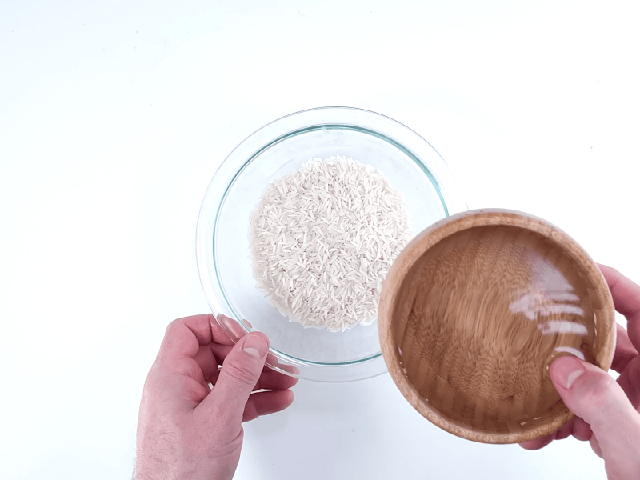 Submerge the rice in water. Soak for at least 15 minutes.
Strain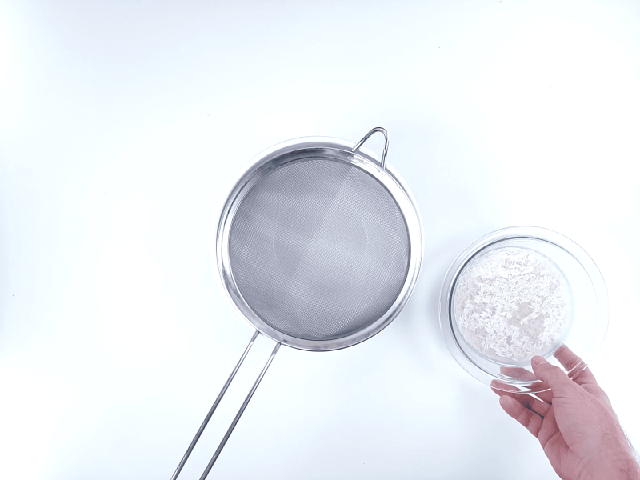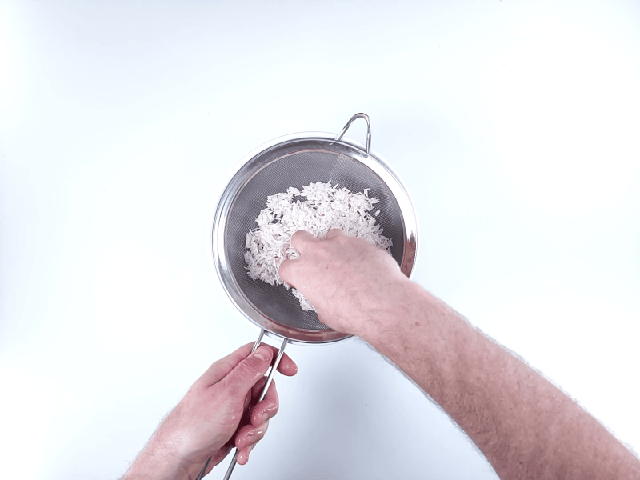 Once the rice has soaked for a bit, strain it.
Set instant pot to sautèe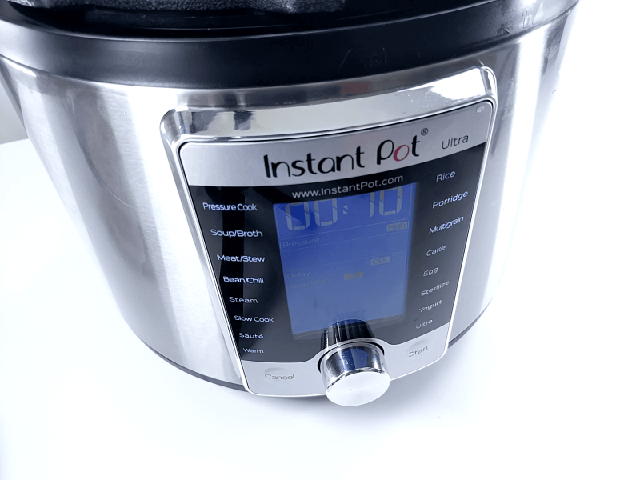 Select the sautèe setting on your instant pot and hit start. It asks you to set the time here as well, but it doesn't really matter. Just set it to 10 minutes or so. You should be switching modes before 10 minutes is up anyway.
Toast the rice briefly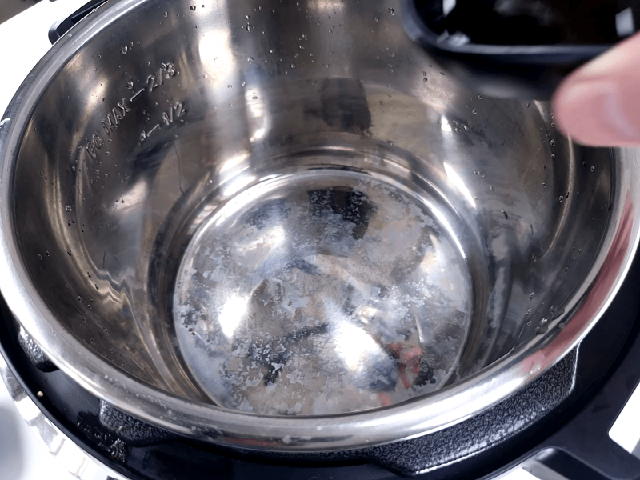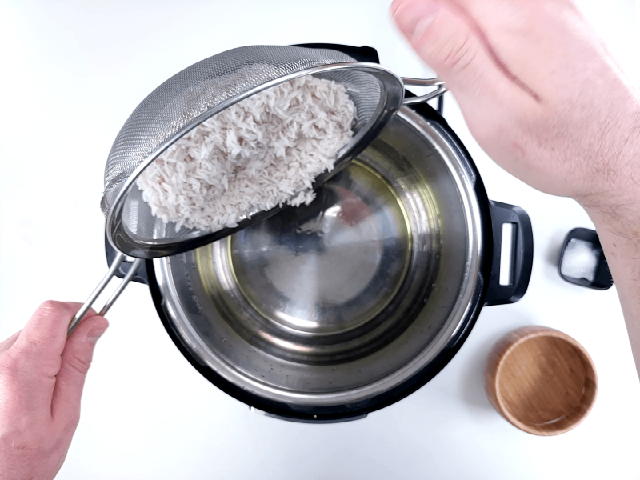 Pour in the oil. Any mildly flavored oil should be fine. I like the oil because it helps you get that crust on the bottom. That crust is delicious.
Add water and salt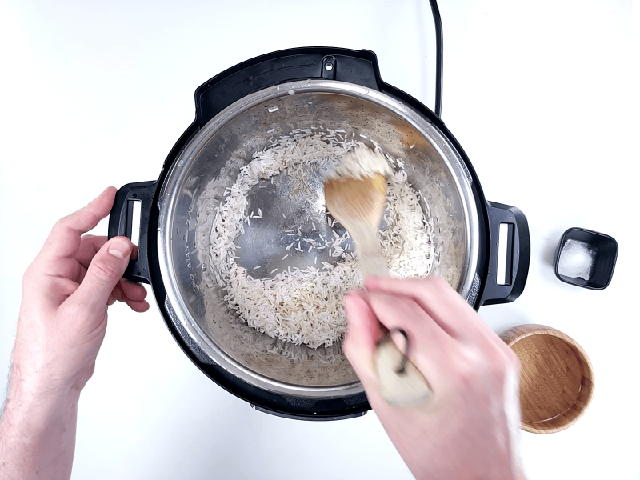 Add the water and salt. Stir it up. Try to get all of the rice below the surface of the water.
Seal 'er up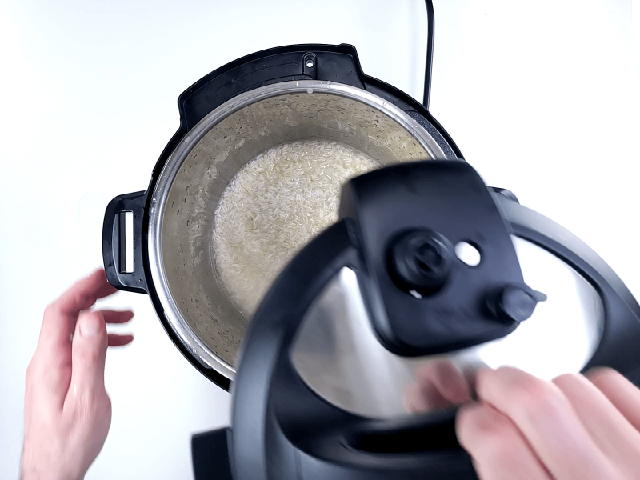 Put the lid on and lock it down. This is my favorite part. There's something about locking down that cylinder for action.
High pressure for 5 minutes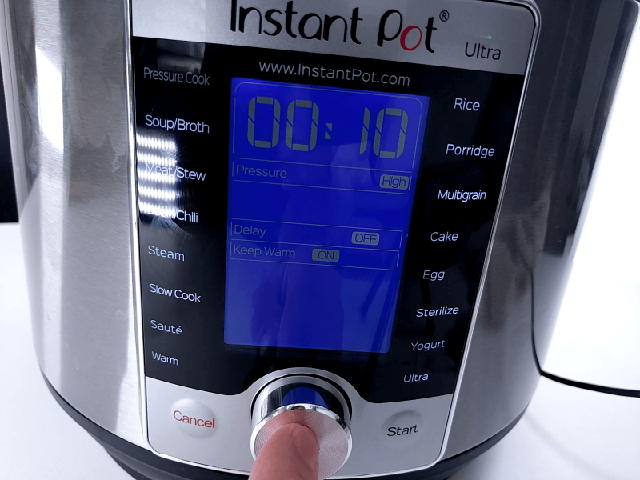 Rice in 5 minutes!? Well, sorta. It takes a bit to come up to pressure and then you should really let it rest for ten minutes. Still, it's kinda impressive.
Release the pressure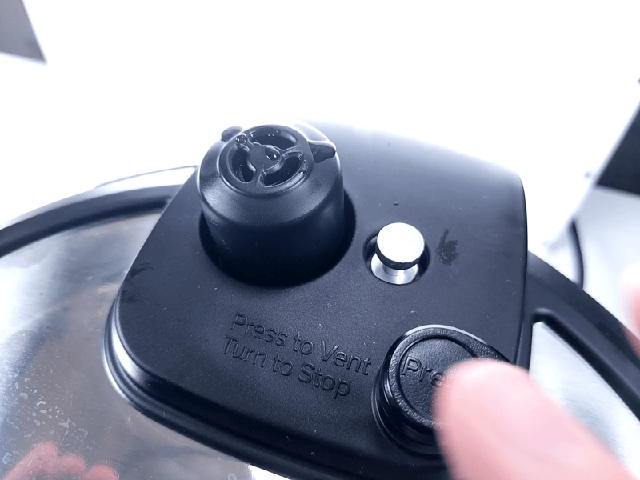 When the cycle is complete you should hear some kinda beep. Let it sit for 5-10 minutes and then you can release the pressure. Tap the button. When the steam slows down, you will see the little silver plunger drop, and then you can remove the lid.
Serve it up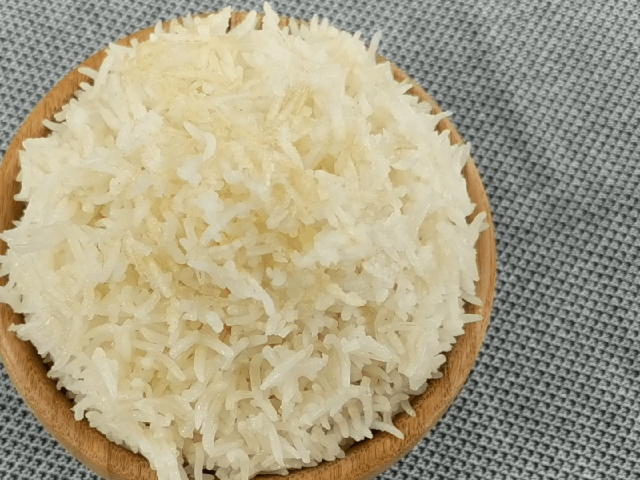 Don't forget to scrape the crunchies off of the bottom.