Instant Pot Lemon Herb Chicken and Vegetables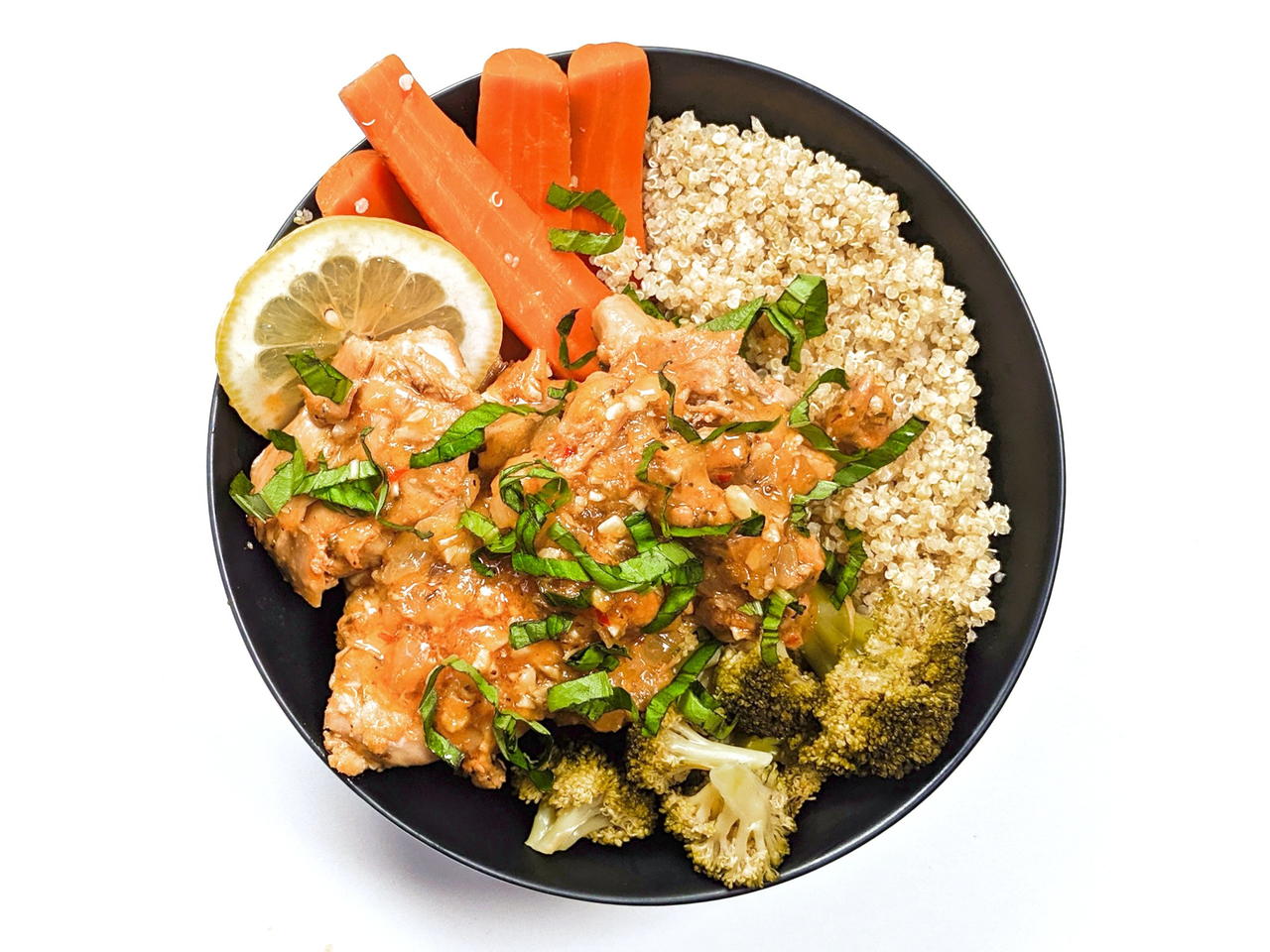 Recipe video made by Michelle
Published on 34 days ago, viewed by 66
4 portions
25m
What you will need
2 Lb boneless chicken thighs
1/2 small onion chopped
Juice and zest of 1 lemon
4 garlic cloves, minced
2 tablespoons olive oil
1/3 cup chicken broth
3 tablespoons butter
1 small head broccoli
1 tsp oregano
1 tsp basil
1/2 teaspoon garlic powder
1/2 teaspoon red chili flakes, optional
1/2 teaspoon paprika
1/4 tsp ground black pepper
1/4 tsp salt
STEAMED VEGETABLES
2 carrots
FOR SERVING
12 oz cooked quinoa
(Nutritional facts 131 calories, 6.14 g fat, 6.35 g carbohydrates, 12.32 g protein, 55 mg cholesterol, 119 mg sodium)
How to cook
Gather all ingredients
Portion your ingredients. Chop the carrots, onion, and wash the broccoli.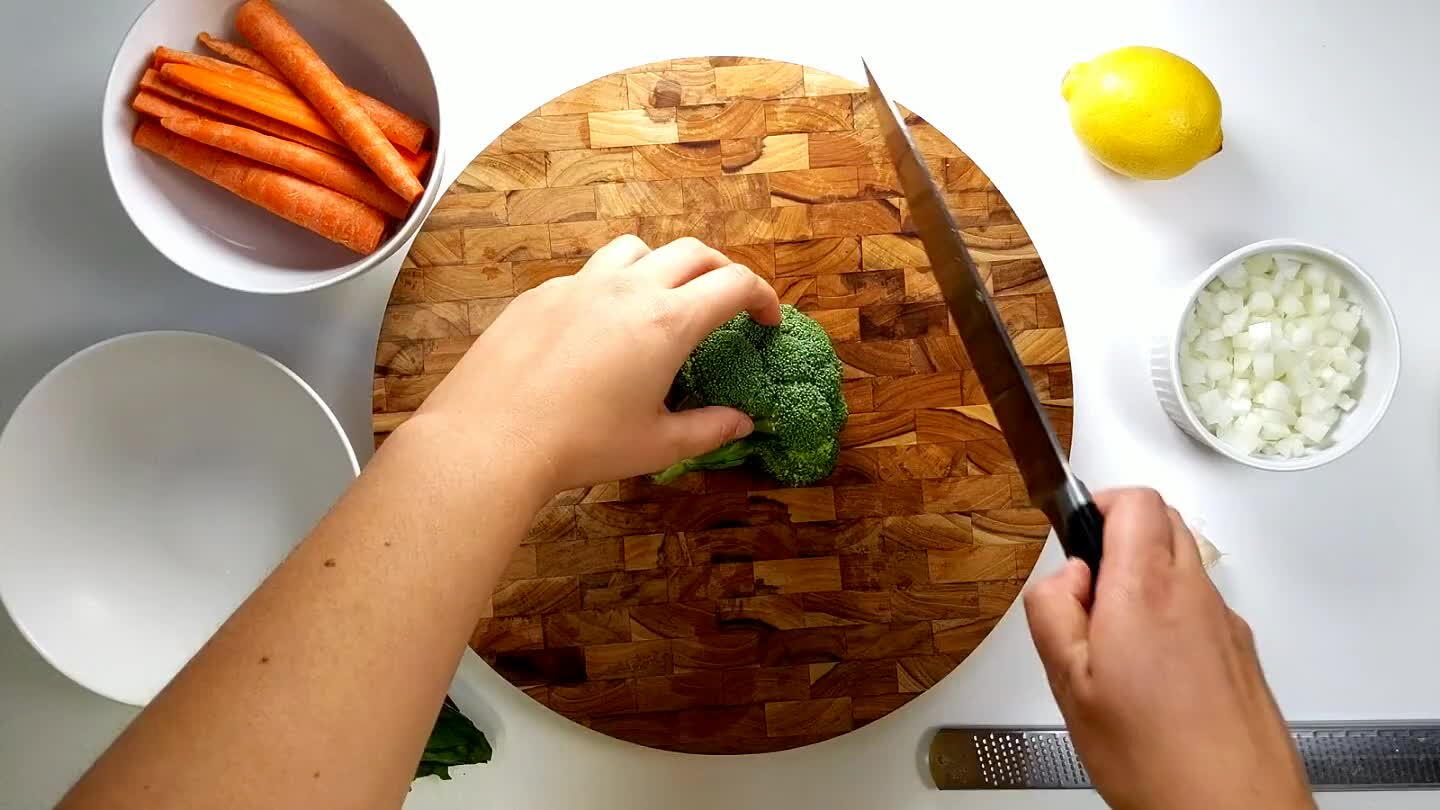 Prepare the broccoli by cutting the florets off of the stem and into bite sized pieces.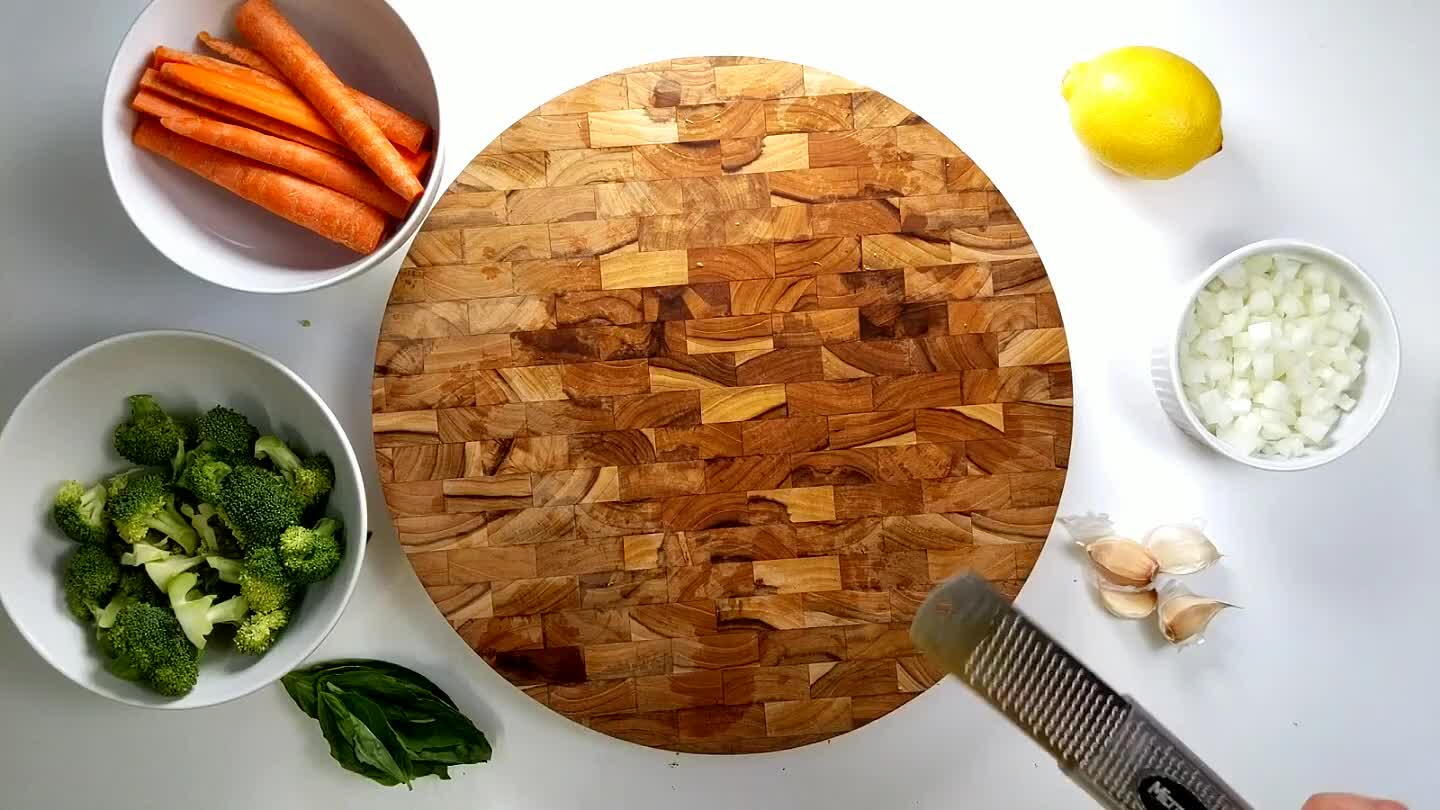 Zest one whole lemon.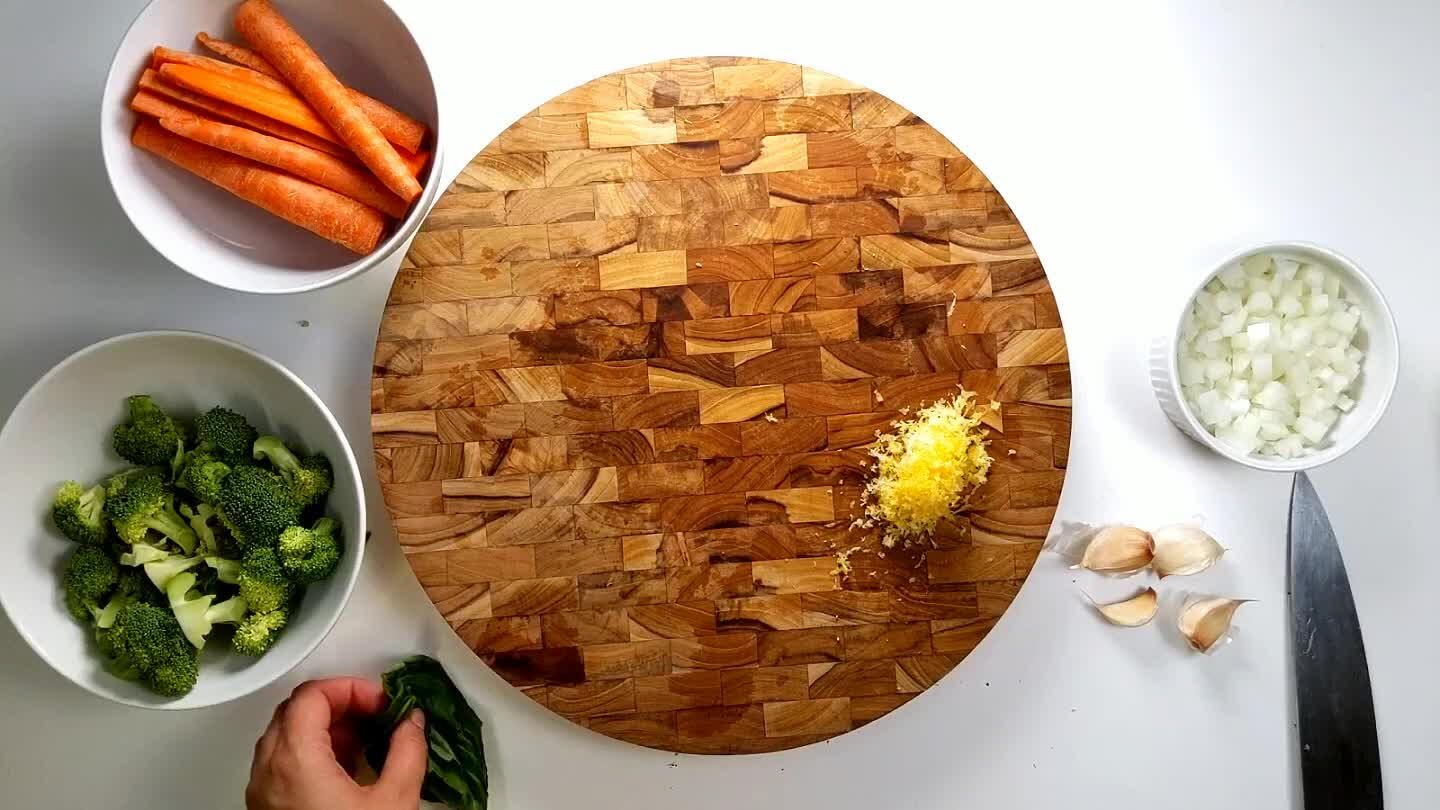 Layer the leaves of basil on top of each other and wrap into a tight roll. Chop into thin strips.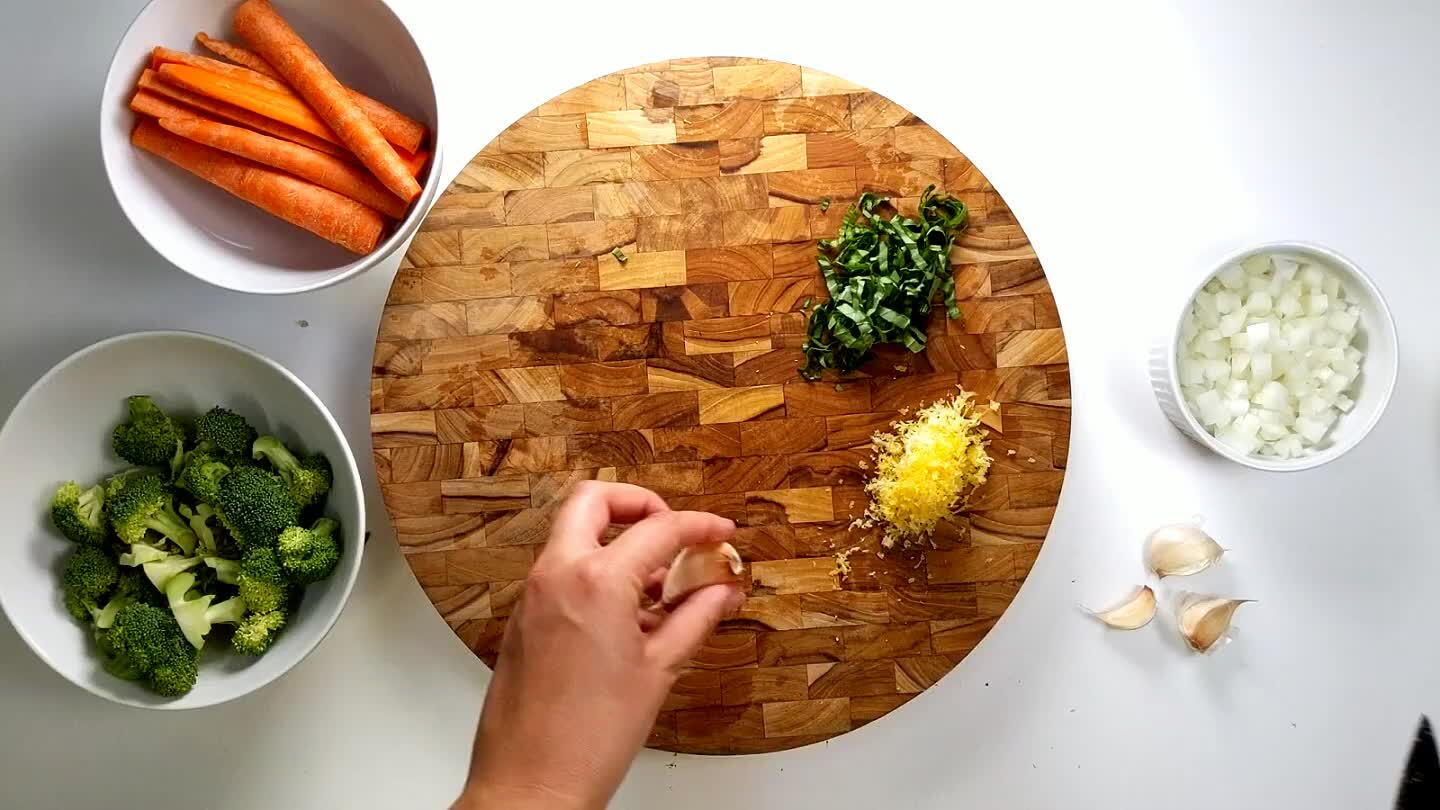 Smash the garlic with the flat side of your knife and remove the skin. Roughly mince the garlic.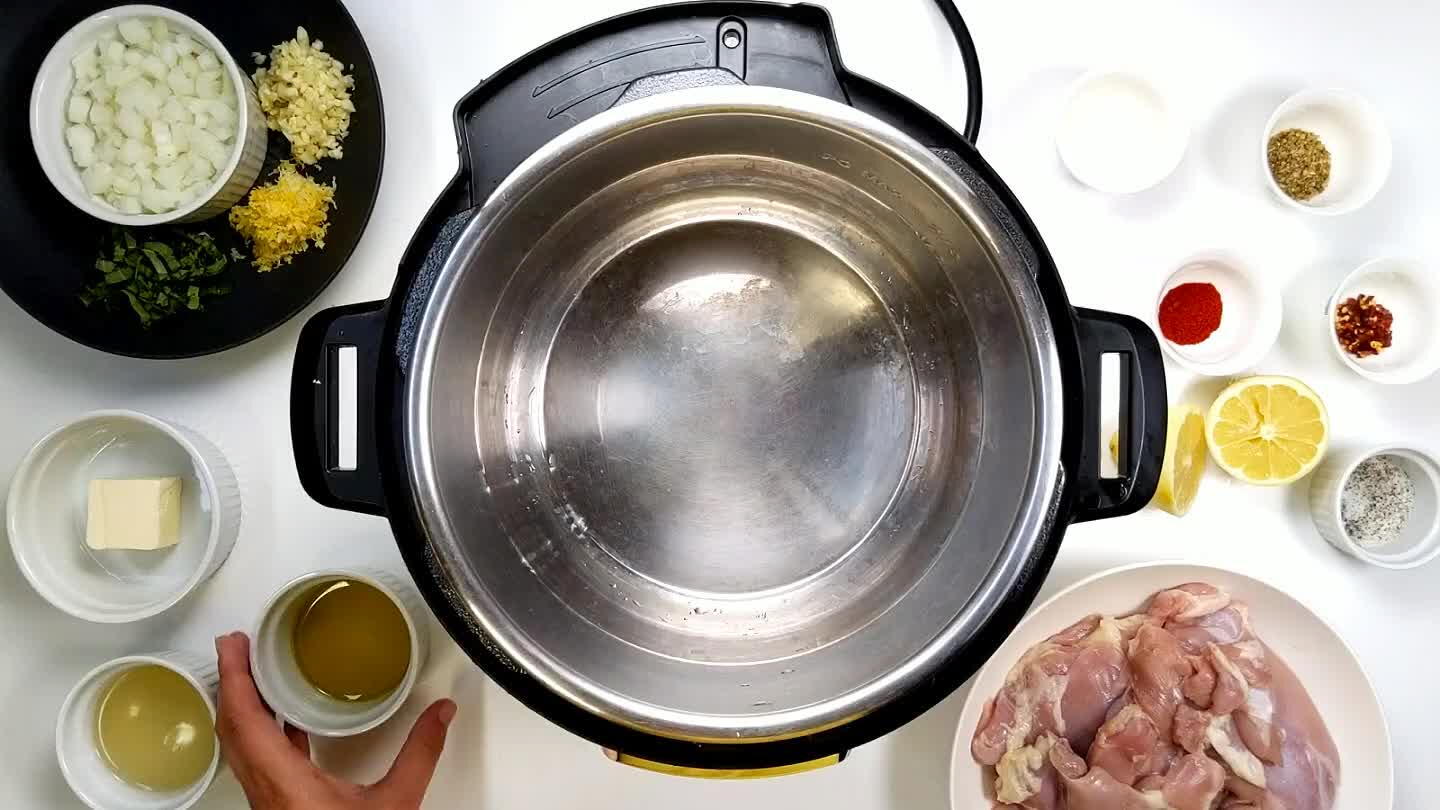 Pour the olive oil into the pot and add the chicken, salt, pepper, and red pepper flakes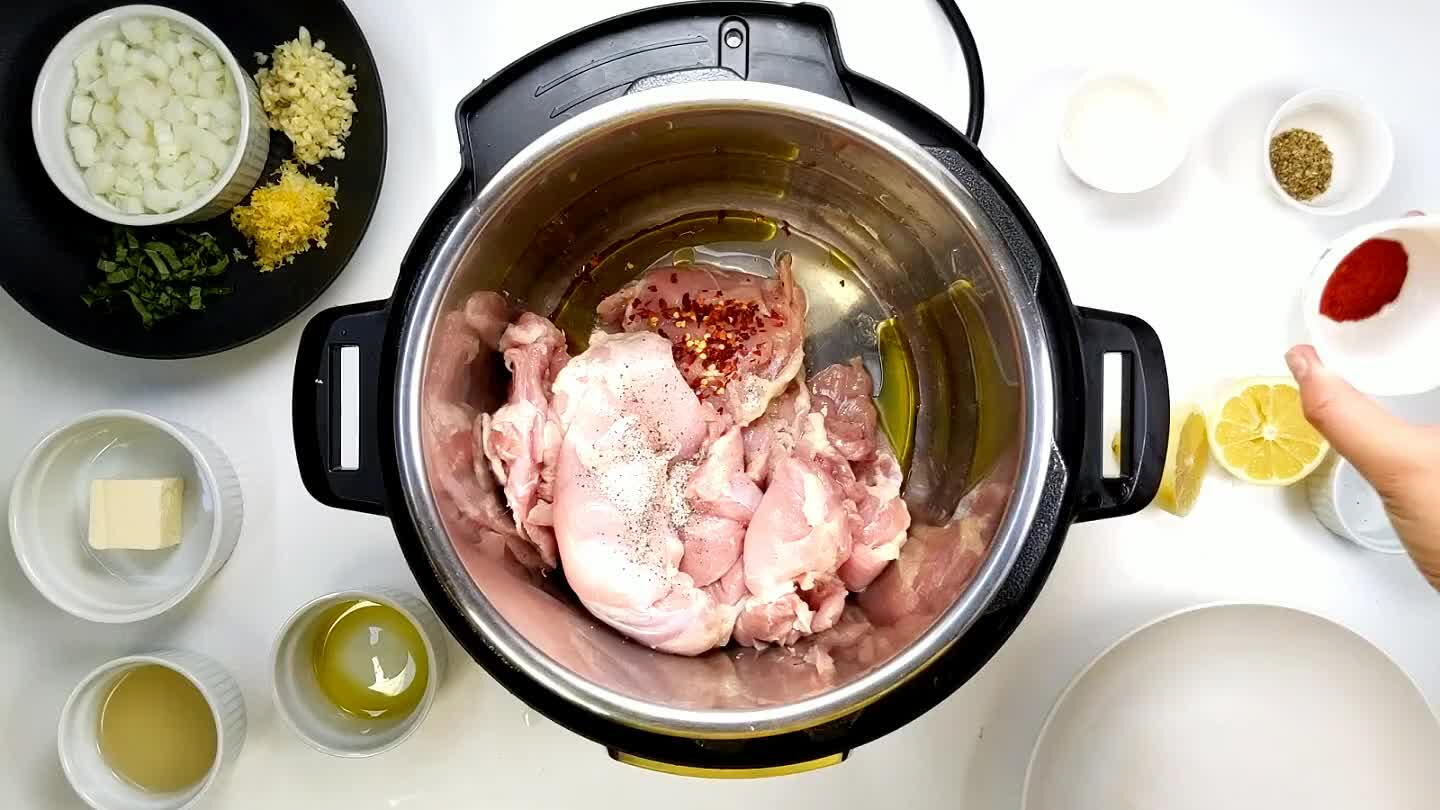 Add in the paprika and garlic powder and stir to coat chicken.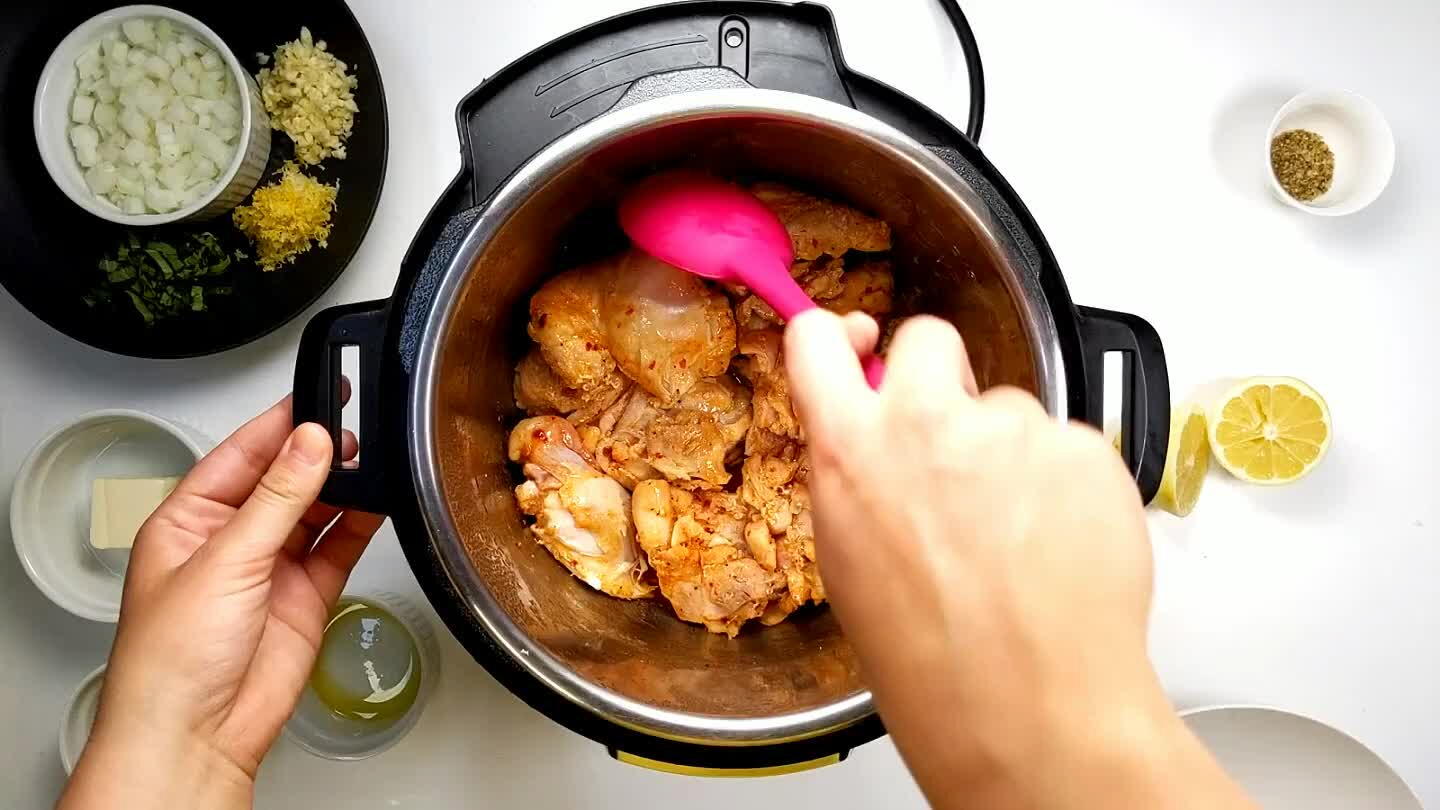 Brown the chicken on the saute setting, flipping half way through. When the chicken is cooked, remove from the pot to finish preparing the sauce.
Once the chicken is removed, add in the butter, onion and garlic and stir.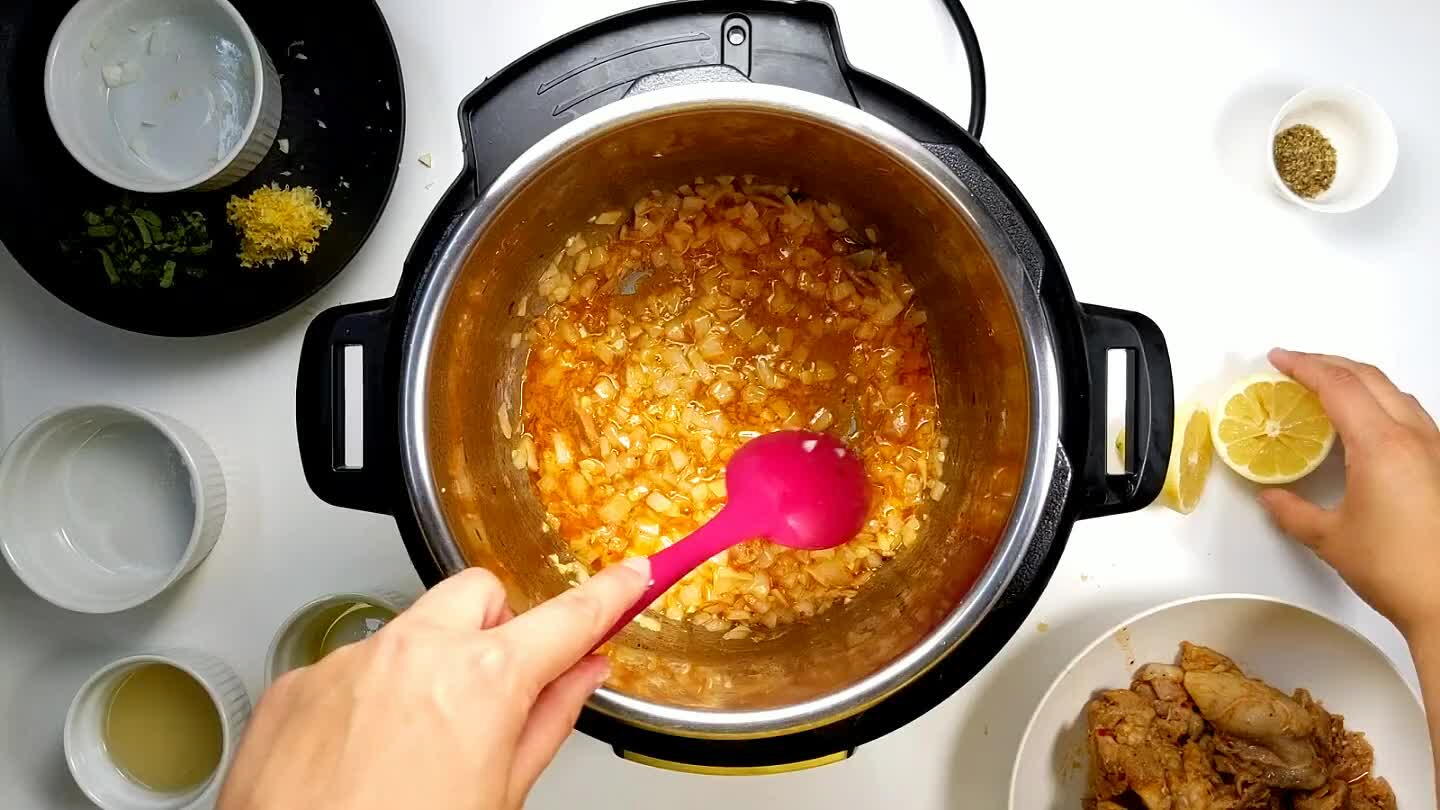 Squeeze one fresh lemon into the sauce, and add the oregano and lemon zest.
Add the chicken back and add the chicken broth.
Add the rack to the instant pot and put the carrots and broccoli on top.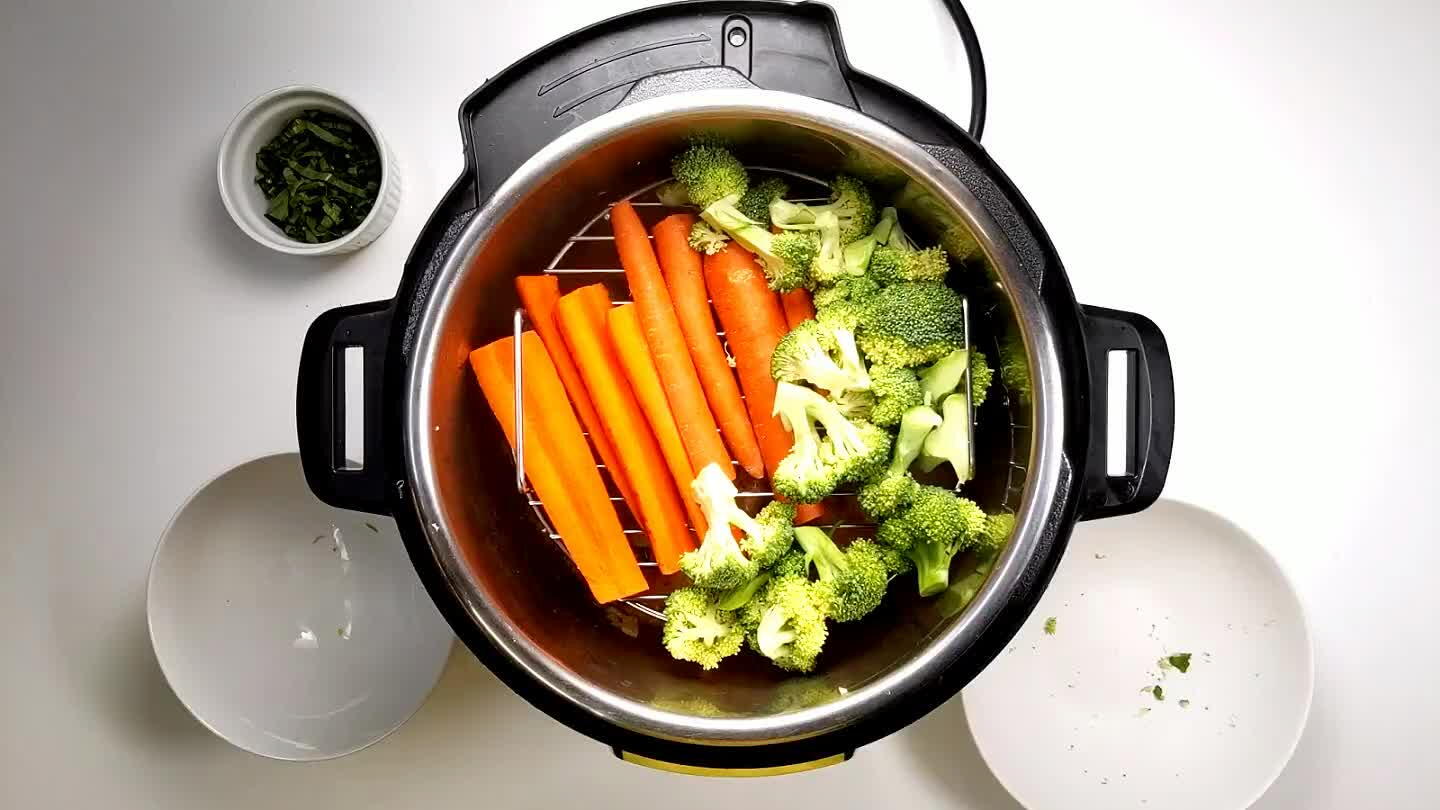 Add the lid and set the Instant Pot to high pressure cook for 1 minute.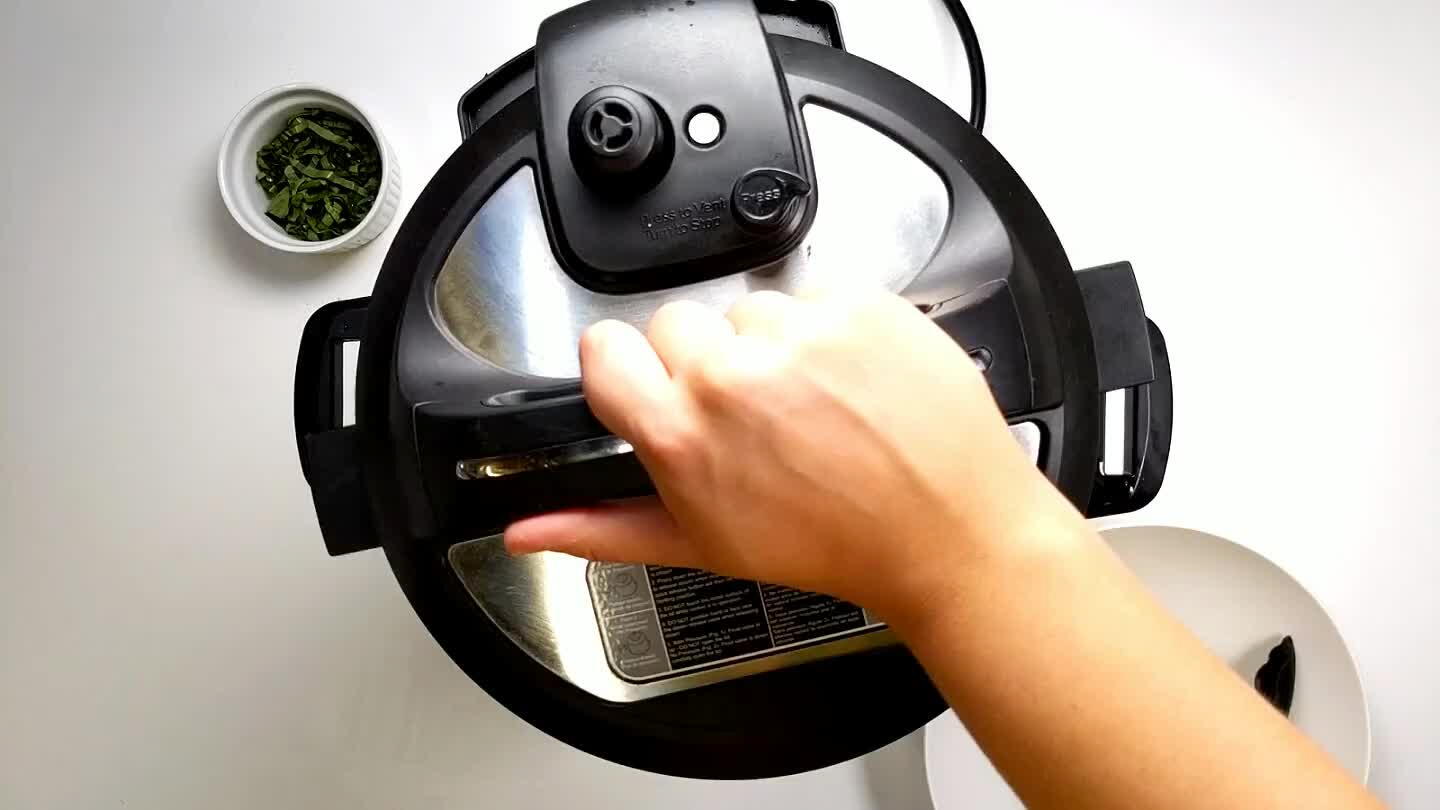 Let the steam escape and carefully remove the rack with the veggies and remove the chicken.
Once the veggies and chicken are removed, boil down the sauce until thickened slightly.
Top with fresh basil and serve!
Comments