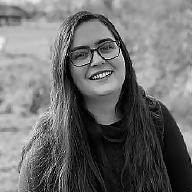 Recipe video made by Michelle
Published on 44 days ago, viewed by 106 , 3 Comments
8 portions
90m
This traditional Irish dessert is a delicious way to celebrate any day of the week. There are many versions of this cake, but my favorite is this one with an oat crumble topping and custard sauce.
What you will need
CAKE
1/2 cup Unsalted Butter
1/2 cup Sugar
2 Eggs
3 Tbsp Milk
1 1/4 cups AP Flour
1 tsp Baking Powder
1 tsp Cinnamon
1/8 tsp Salt
3 Granny Smith Apples
1/4 cup Confectioner's Sugar, optional
STREUSEL TOPPING
3/4 cup AP Flour
1/4 cup Oats
6 Tbsp Unsalted Butter
1/2 cup Sugar
CUSTARD SAUCE
6 Egg Yolks
6 Tbsp Sugar
1 1/2 cups Whole Milk
1 1/2 tsp Vanilla Extract
(Nutritional facts 330 calories, 22.46 g fat, 21.45 g carbohydrates, 10.8 g protein, 516 mg cholesterol, 105 mg sodium)
How to cook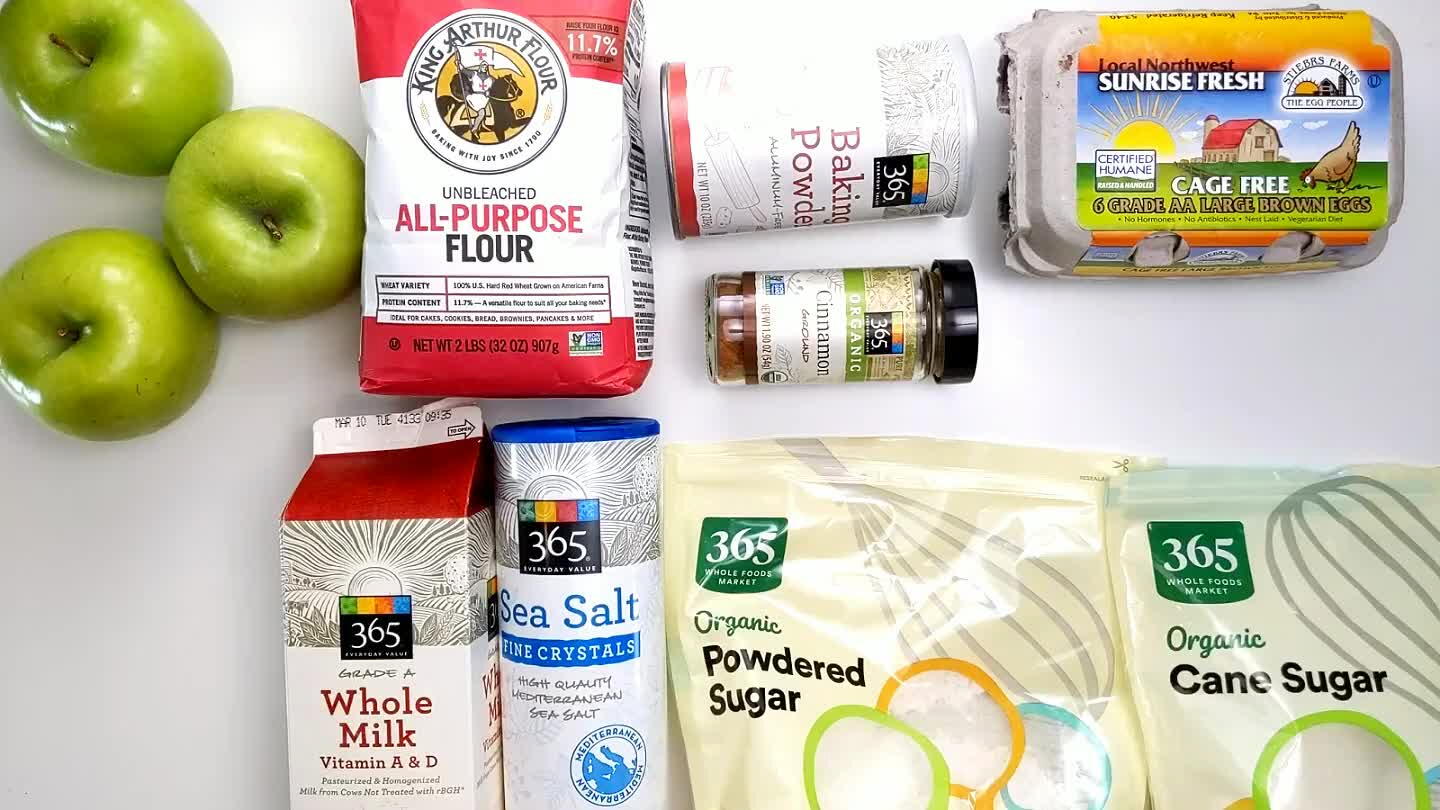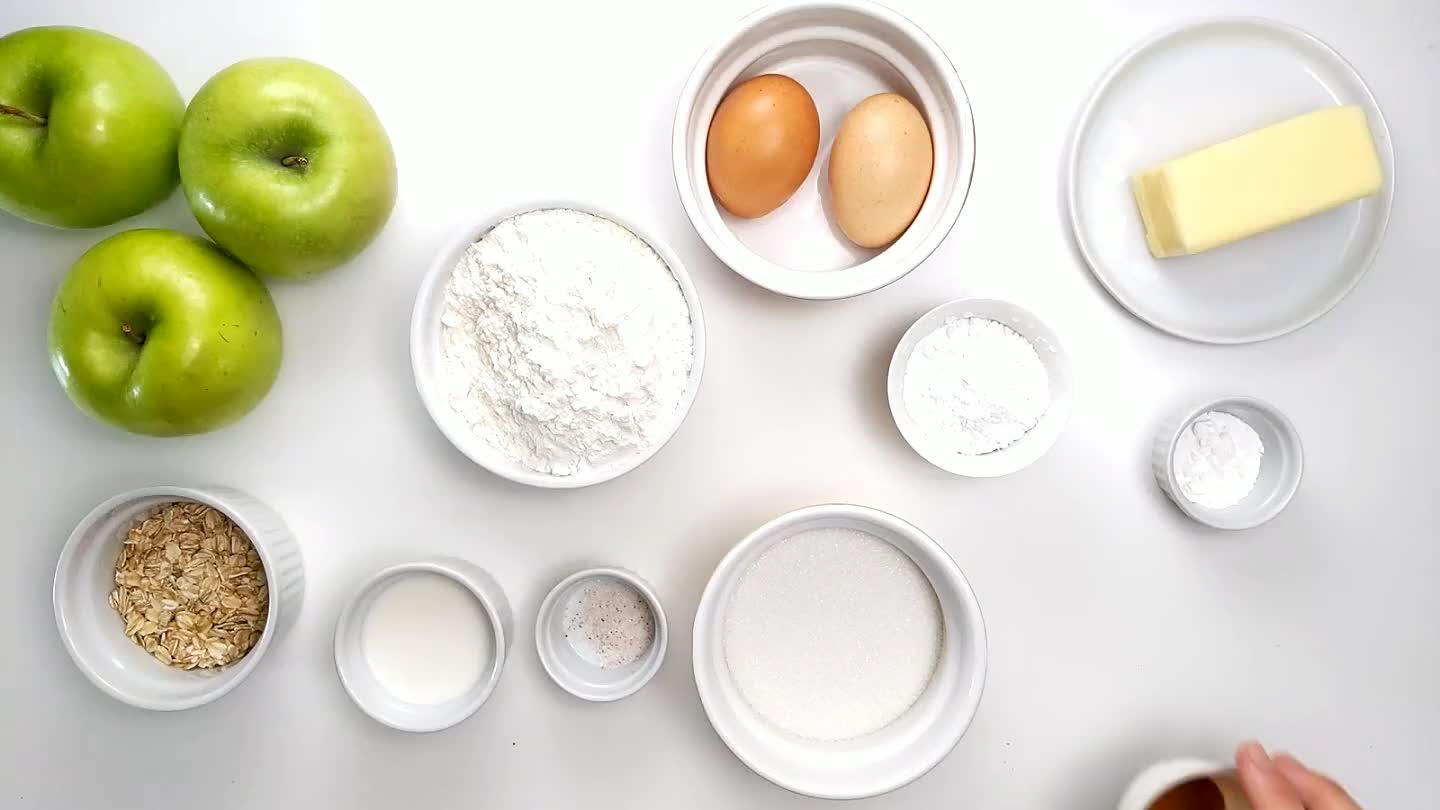 Gather and portion ingredients for the cake, custard sauce and streusel topping.
MAKE THE CUSTARD SAUCE FIRST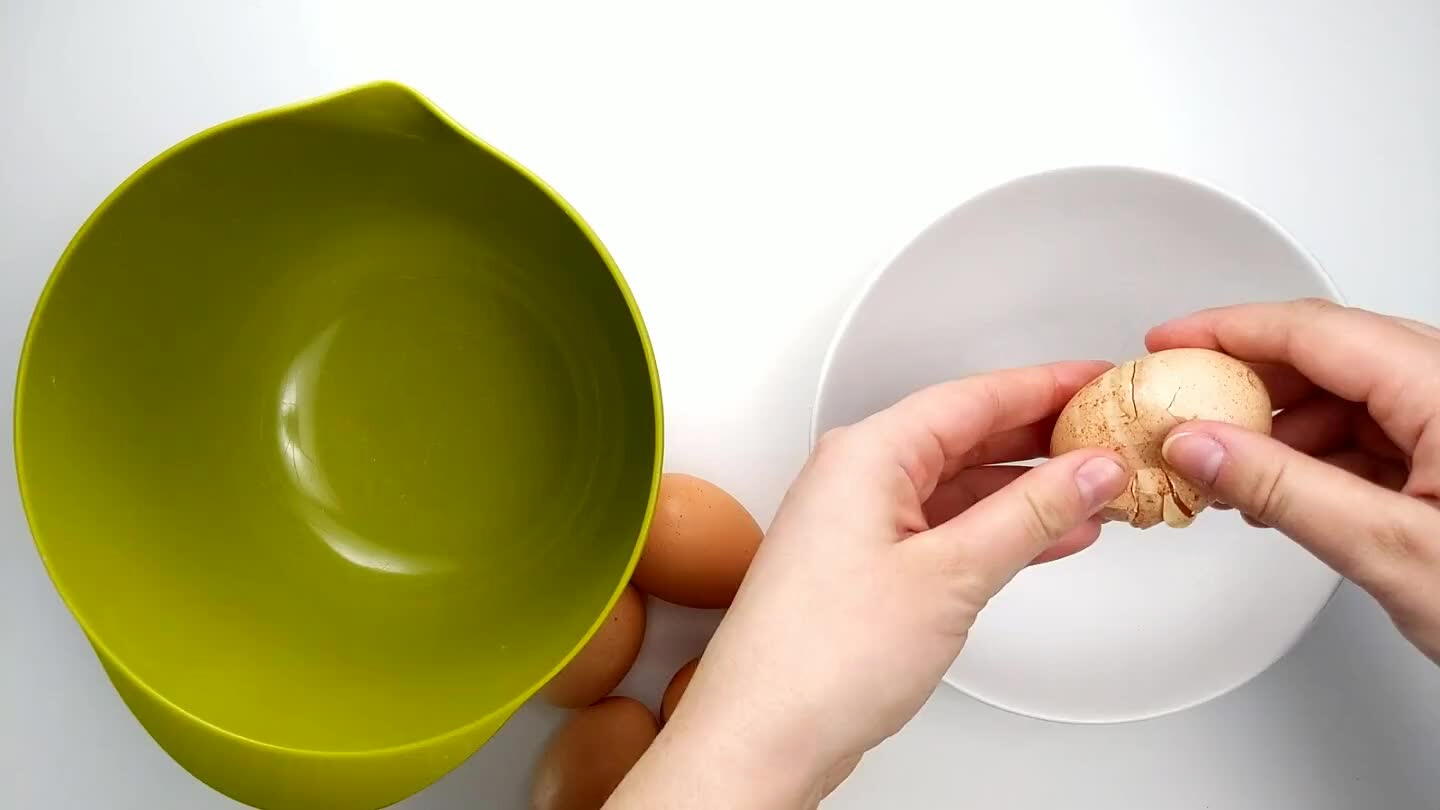 Separate egg yolks and whites. Place yolks in a mixing bowl.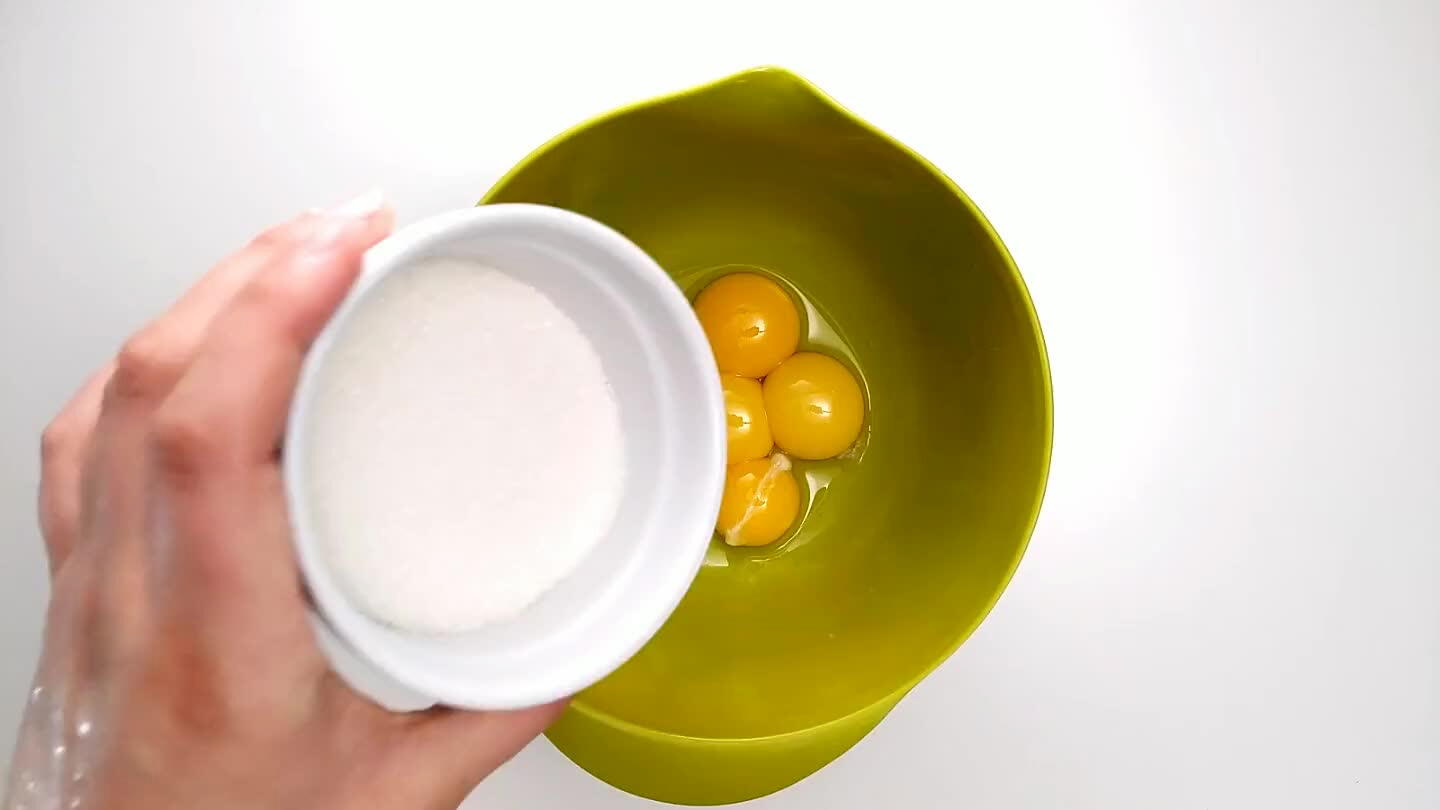 Whisk the sugar and egg yolks for a few minutes or until lightened in color and thickened slightly.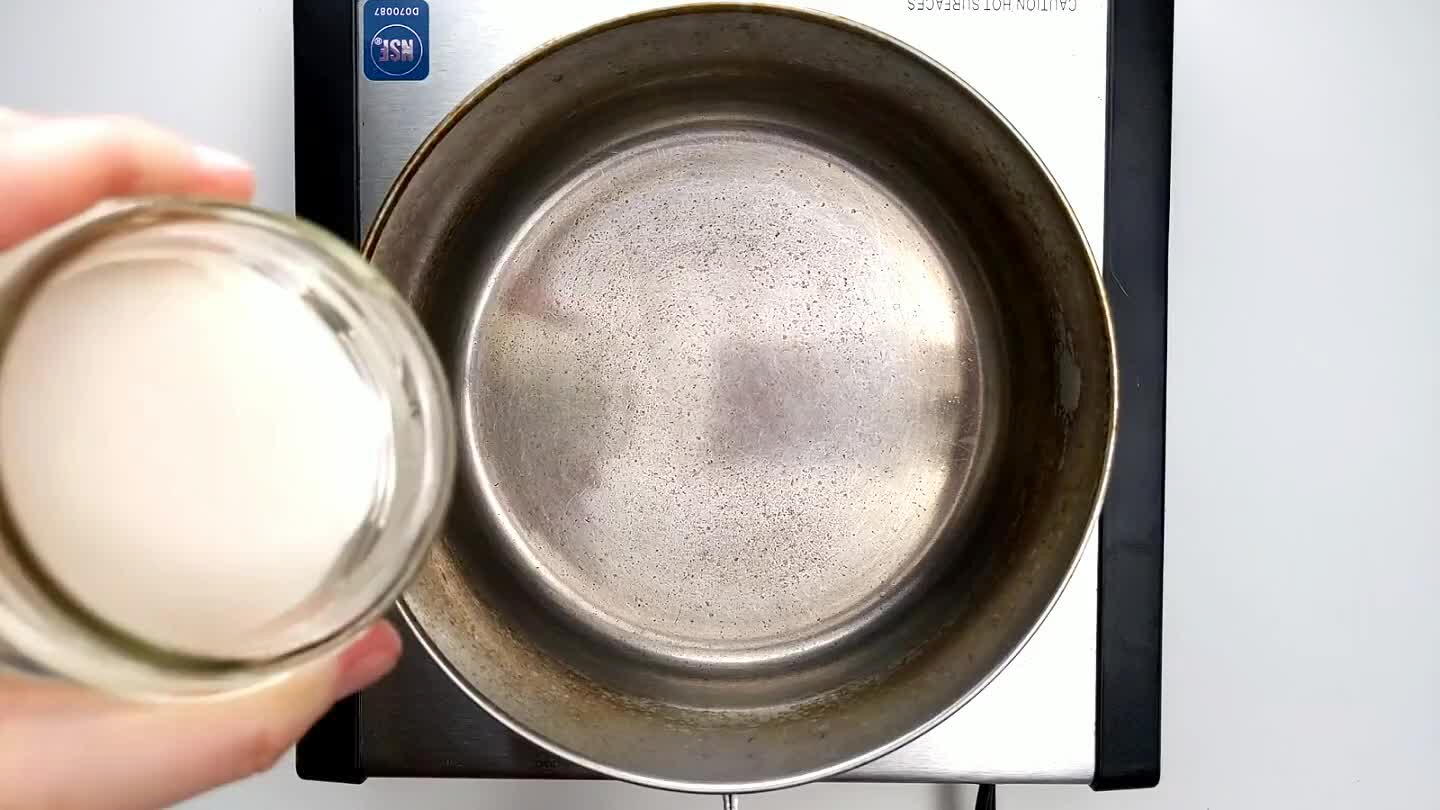 Heat the milk in a saucepan and remove just before it starts to simmer.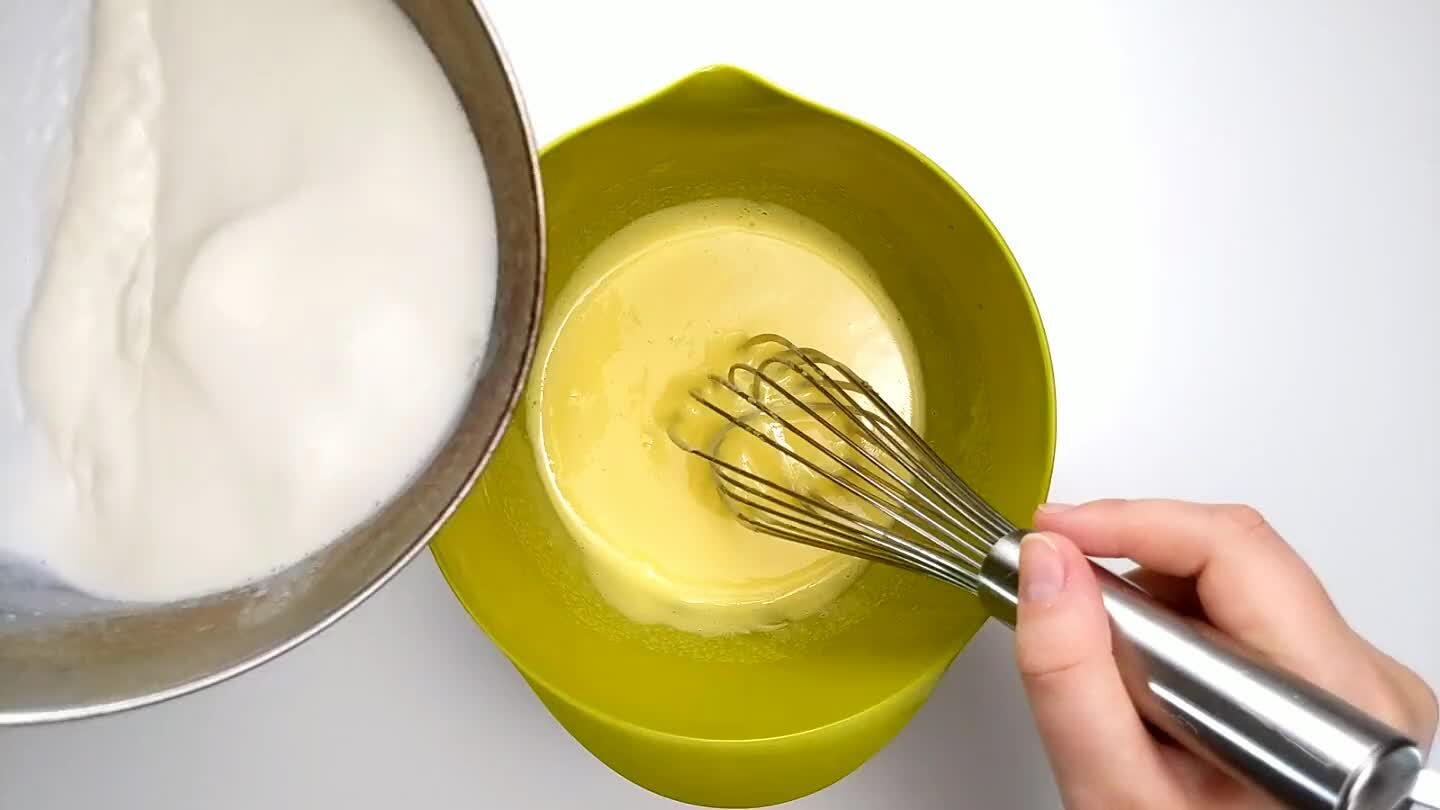 Stir a splash of the hot milk into the sugar and egg yolks to temper the eggs. Then slowly stream in the remaining milk while whisking. Add back to the saucepan.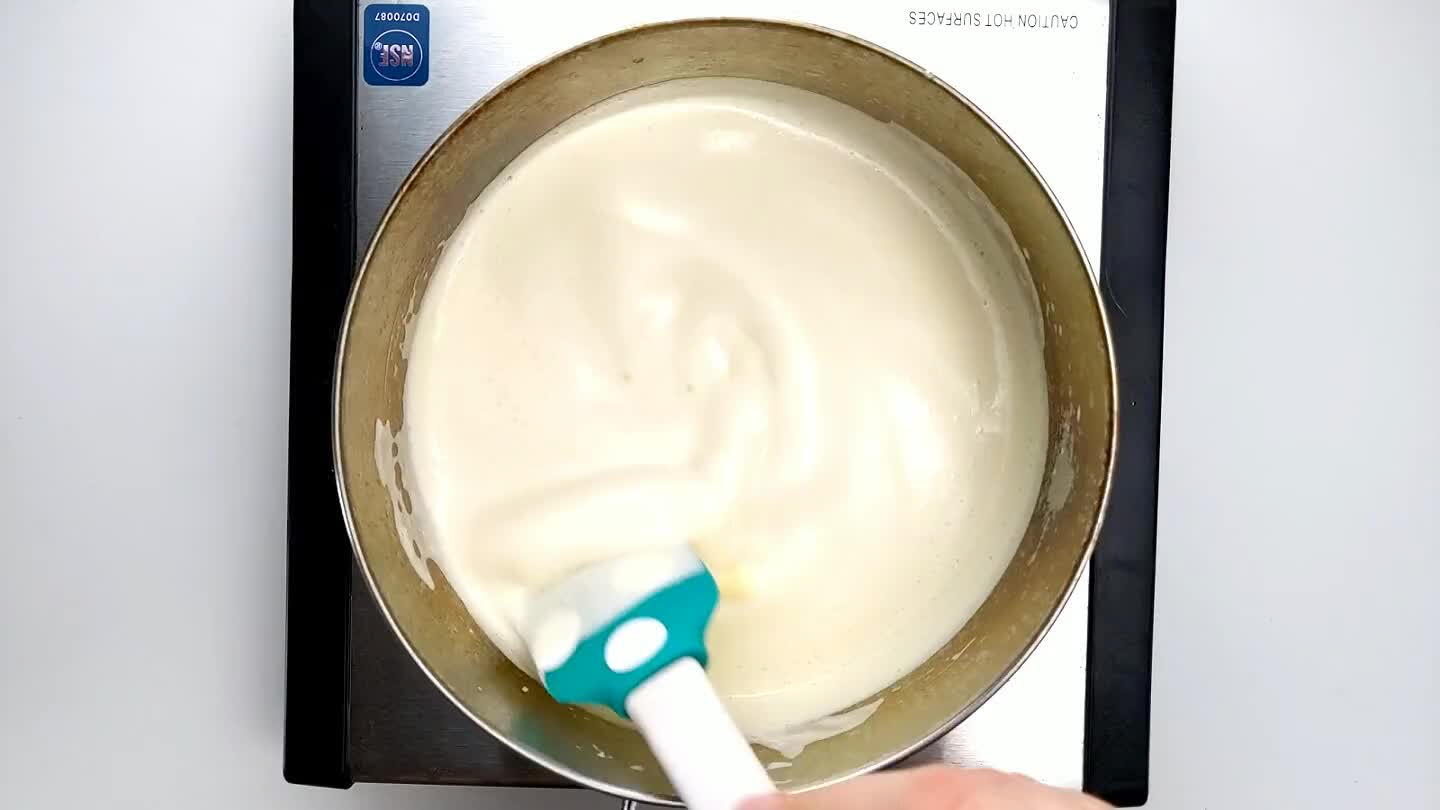 Cook stirring constantly until the custard is thickened just enough to leave a trail with your finger on the back of a spoon.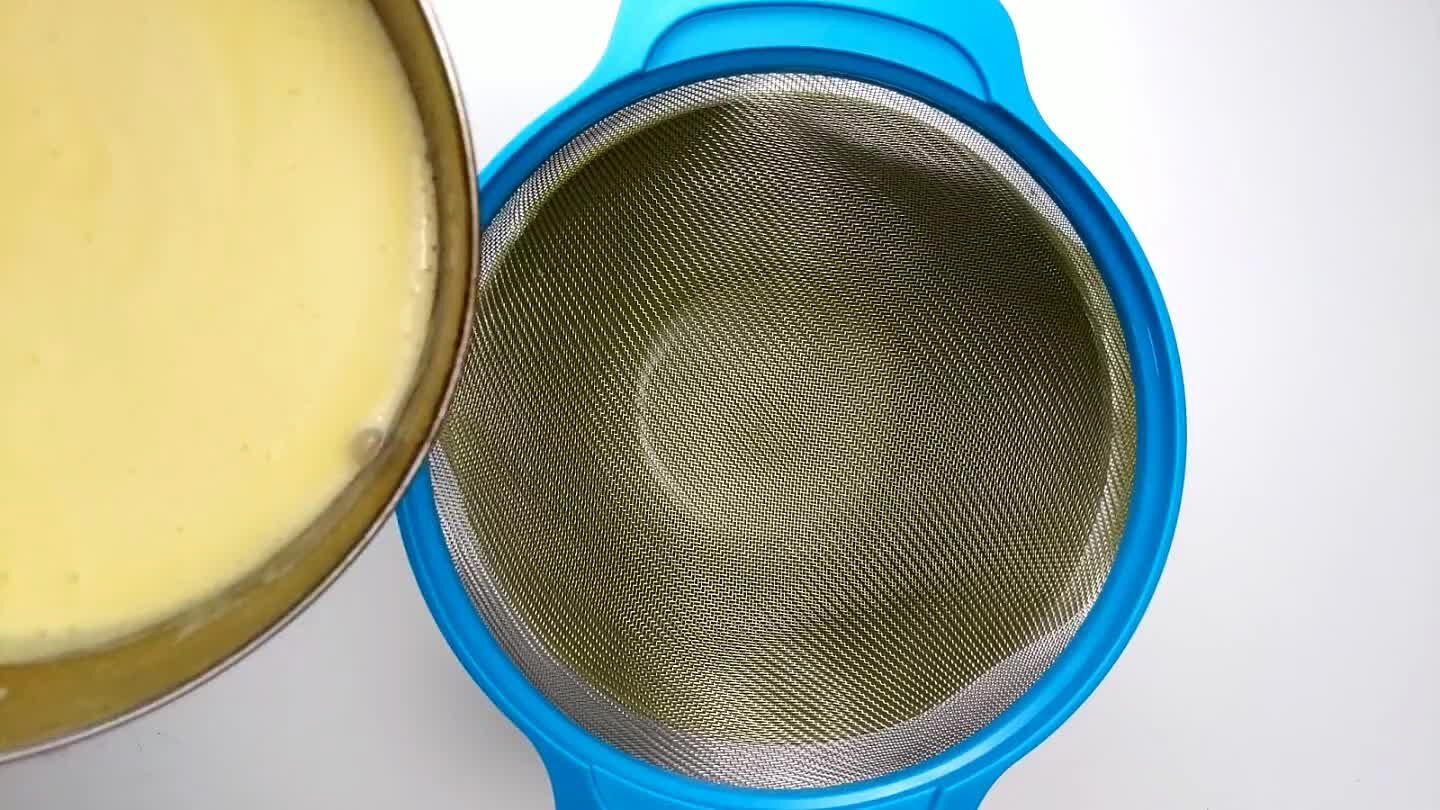 Strain the custard sauce through a fine mesh strainer to remove any lumps.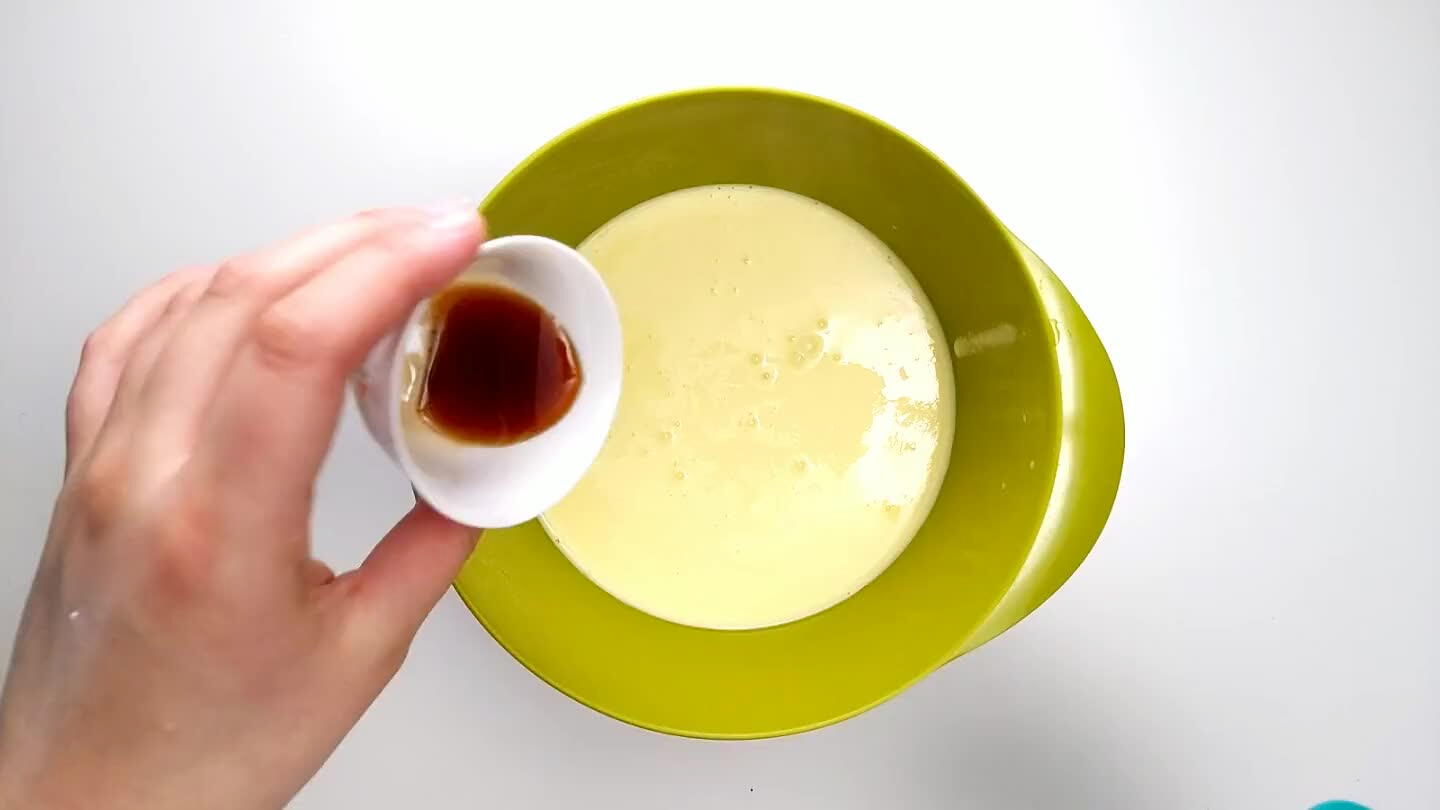 Stir in the vanilla extract.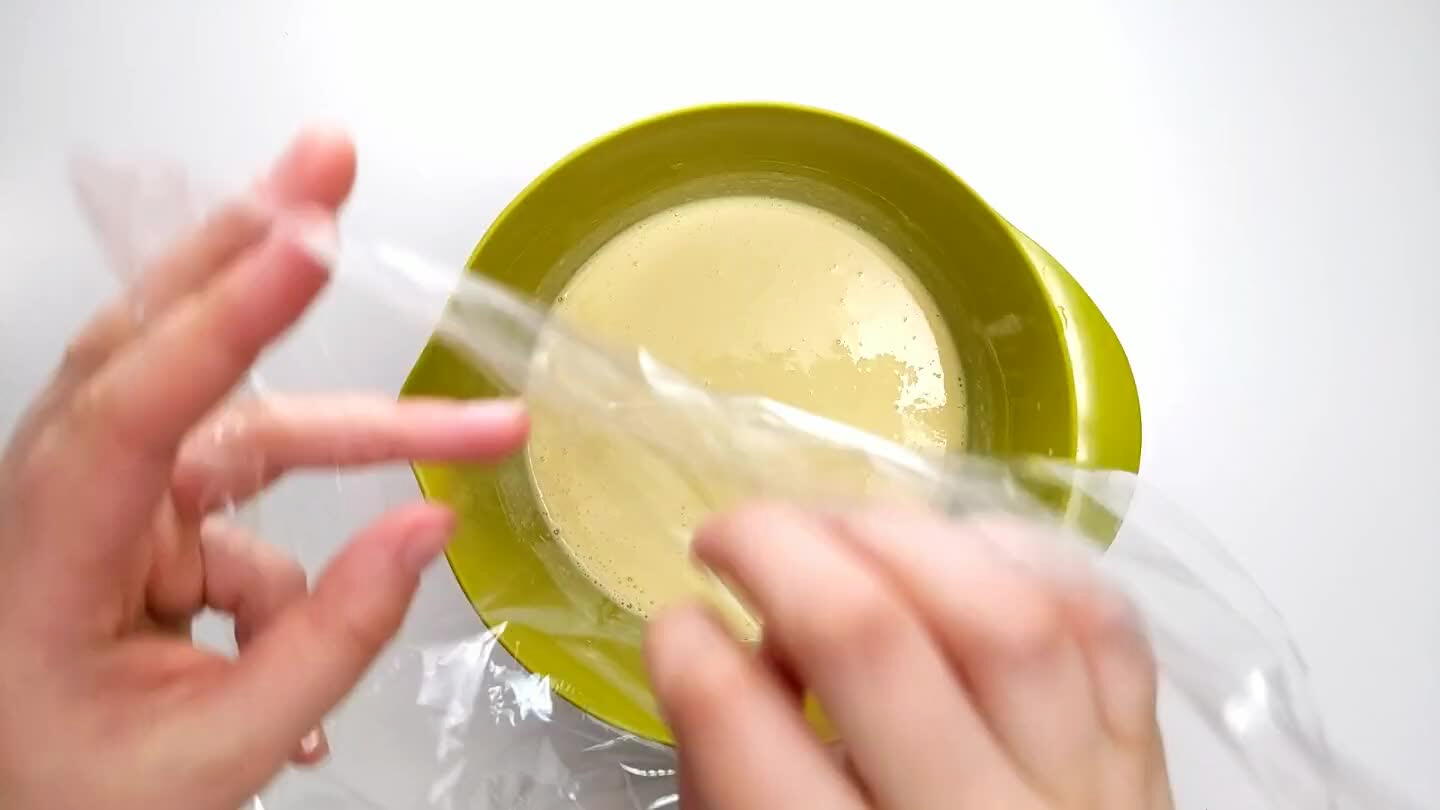 Cover the custard with plastic sitting right on the surface so that a skin doesn't form and pop it in the fridge while you make the apple cake!
MIX THE CRUMBLE TOPPING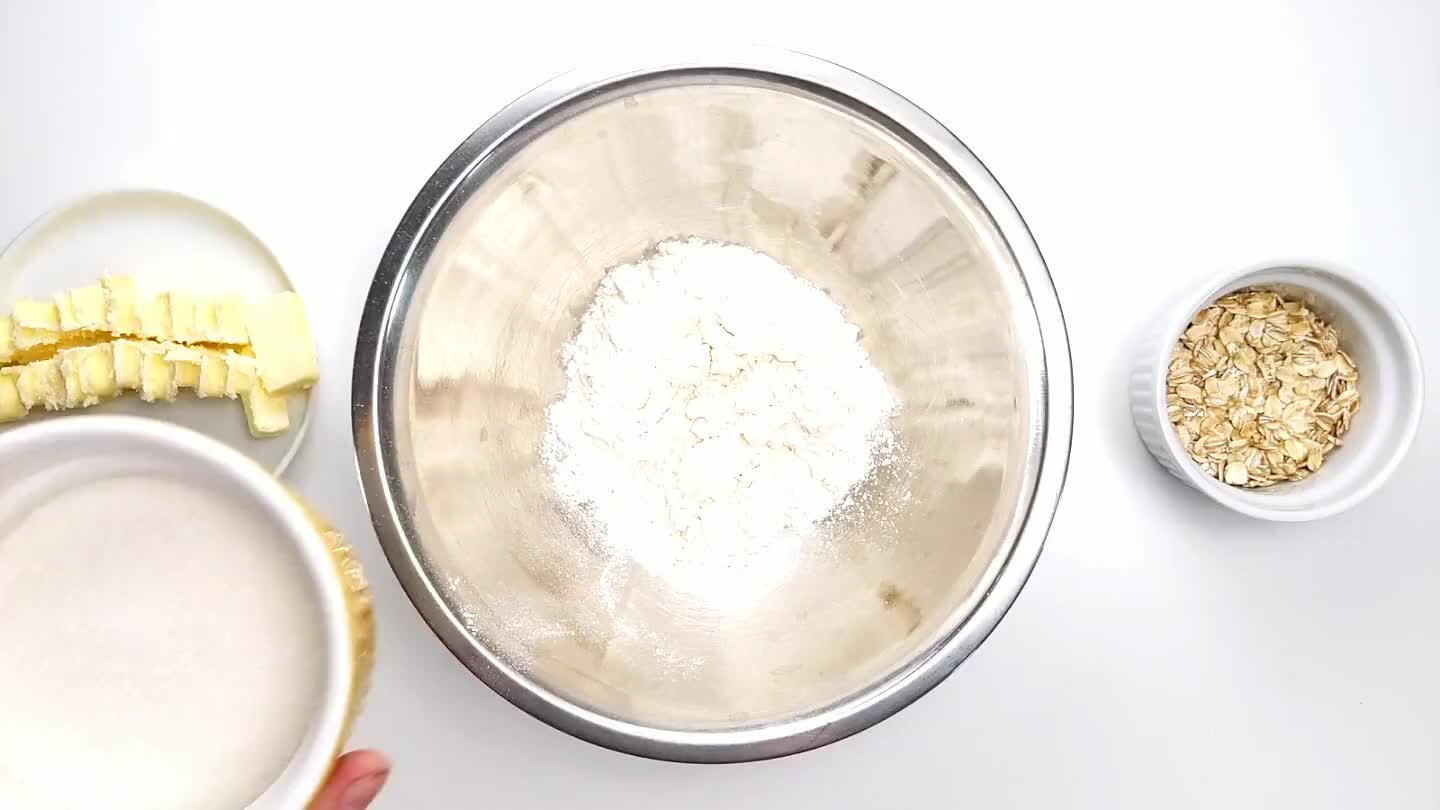 Add the flour, sugar, oats, and cold cubed butter to a mixing bowl.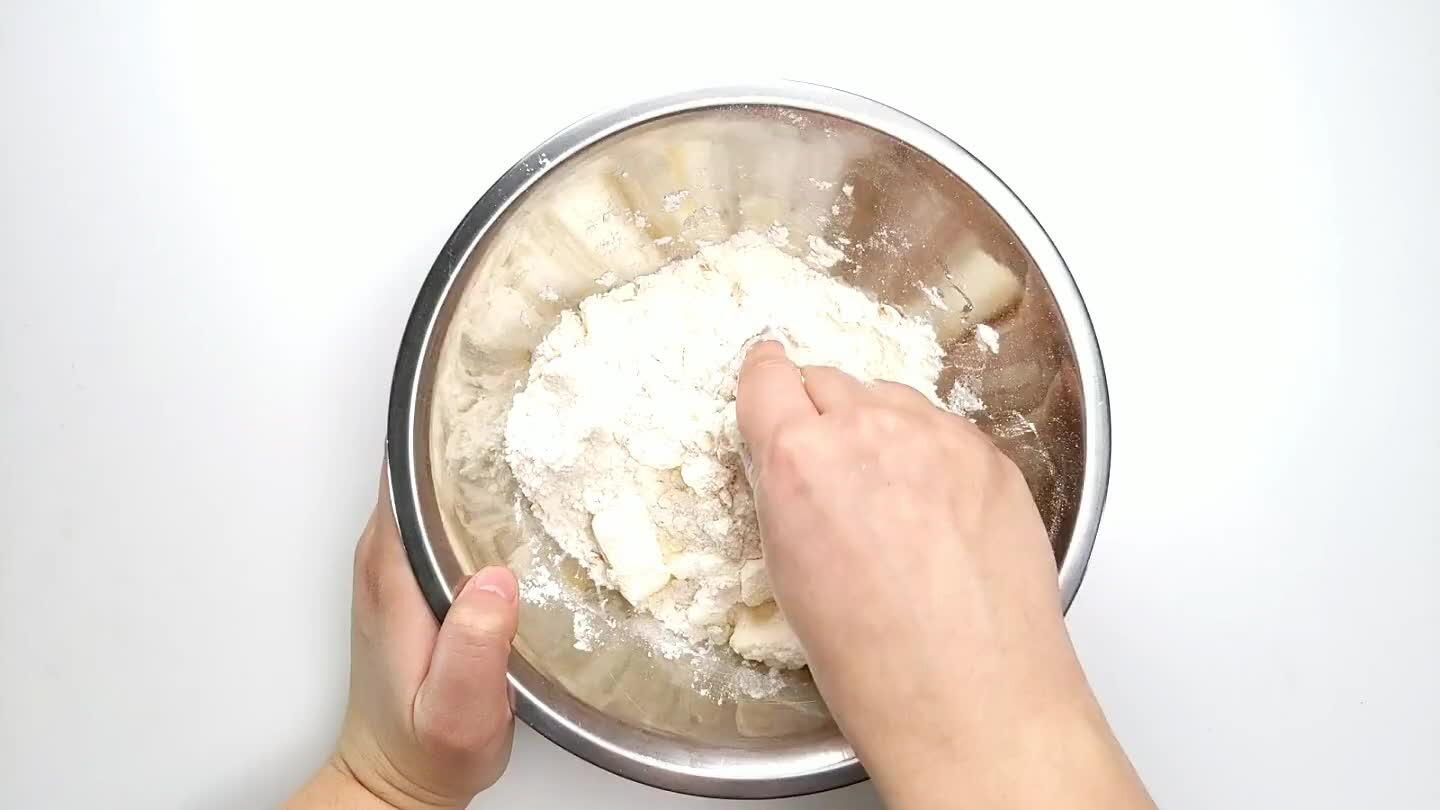 Pinch the butter into smaller flakes and pieces until crumb texture forms.
MAKE THE CAKE
Wash and peel the apples.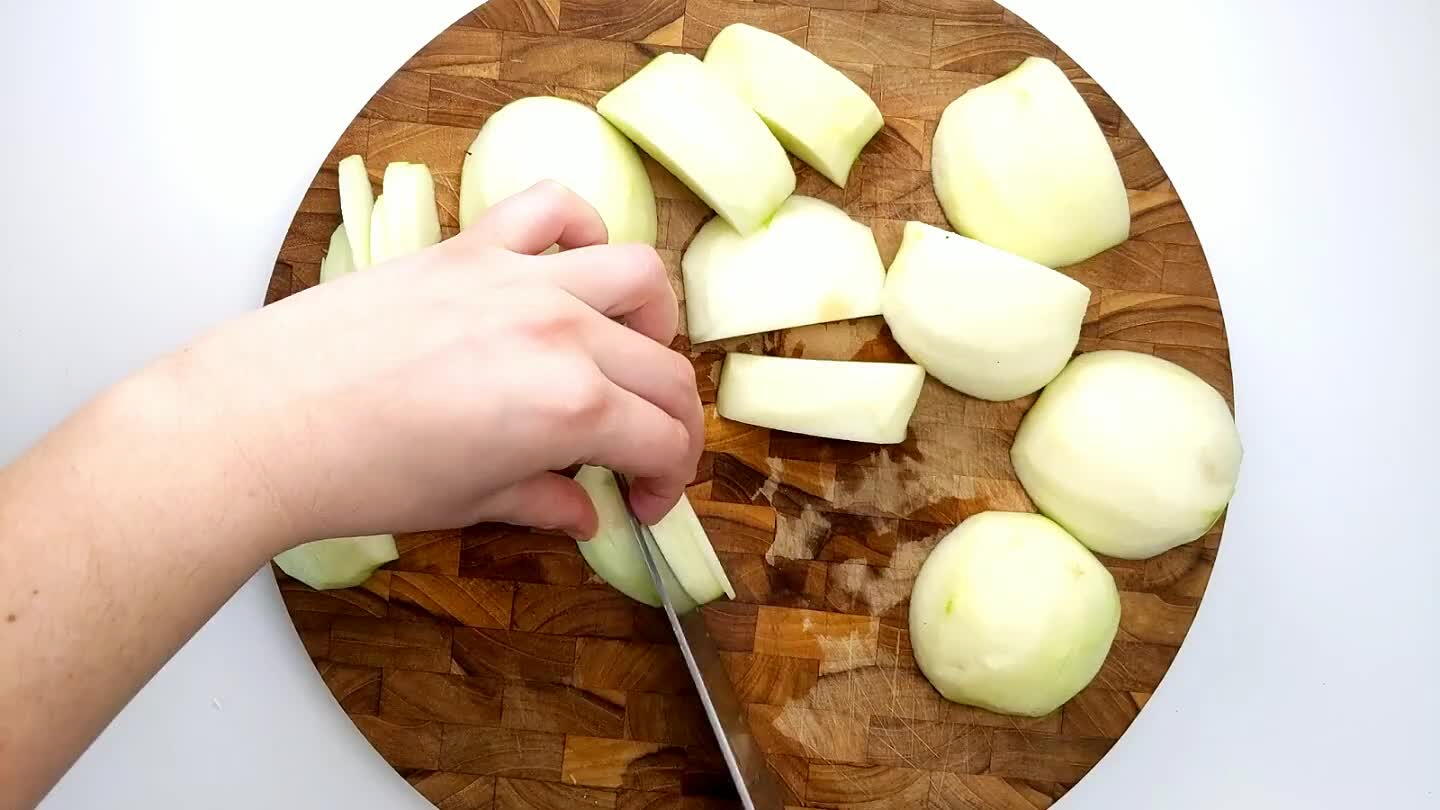 Slice around the core of the apple. Slice into thin strips.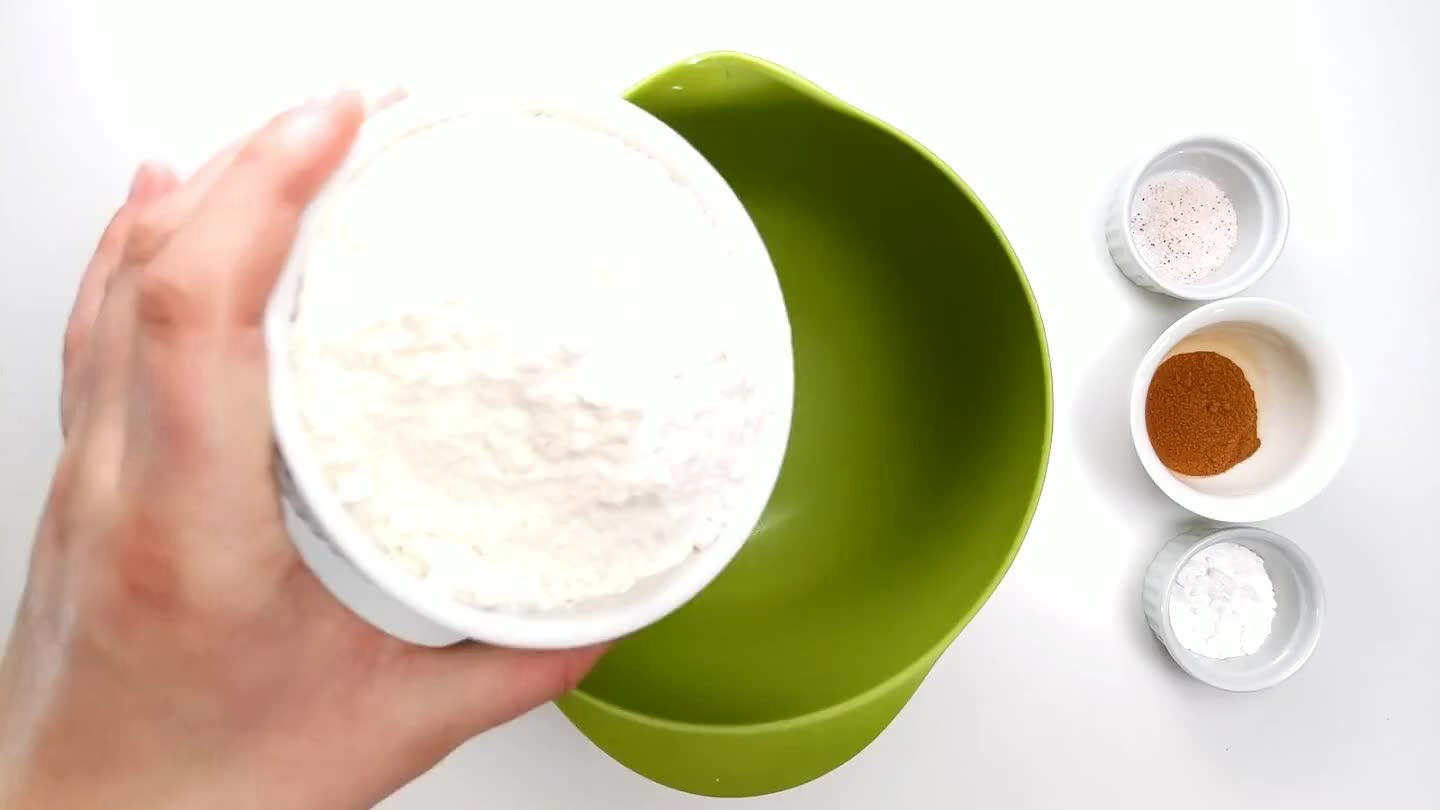 Add the flour, baking powder, salt, and cinnamon to a mixing bowl and whisk to combine.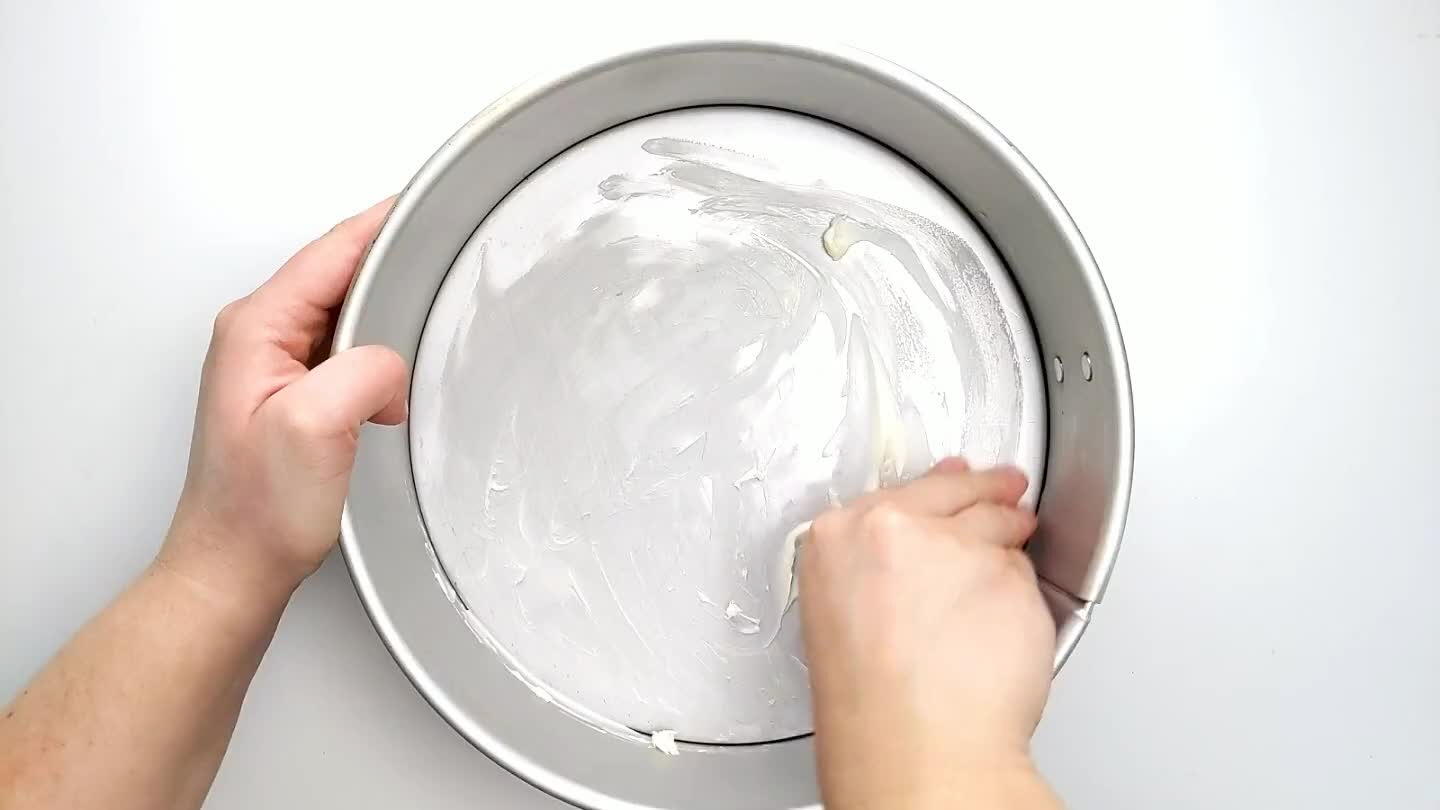 Spread a layer of butter on the bottom and along the sides of an 8 inch springform pan.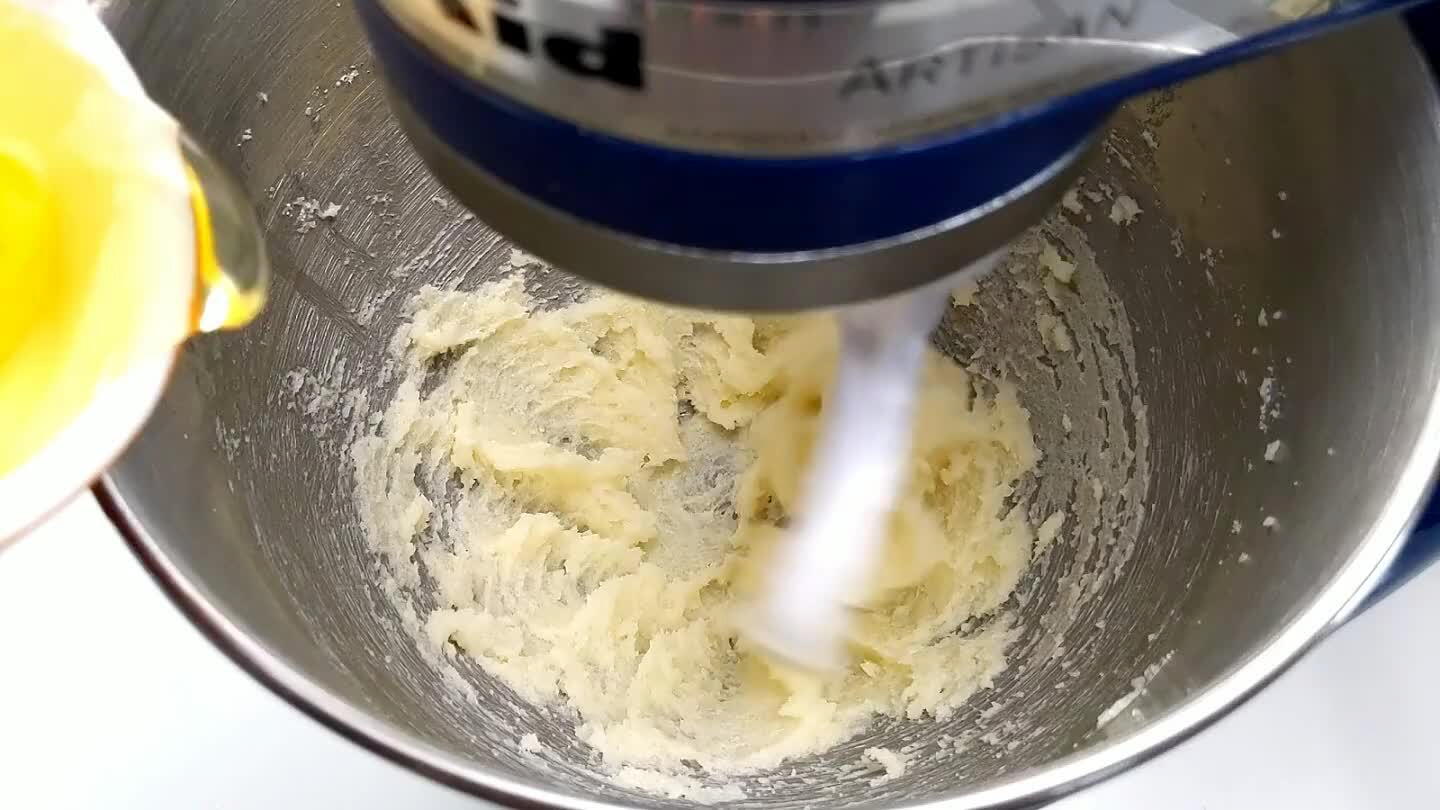 In the base of a stand mixer or with a hand mixer.
Mix the eggs one at a time.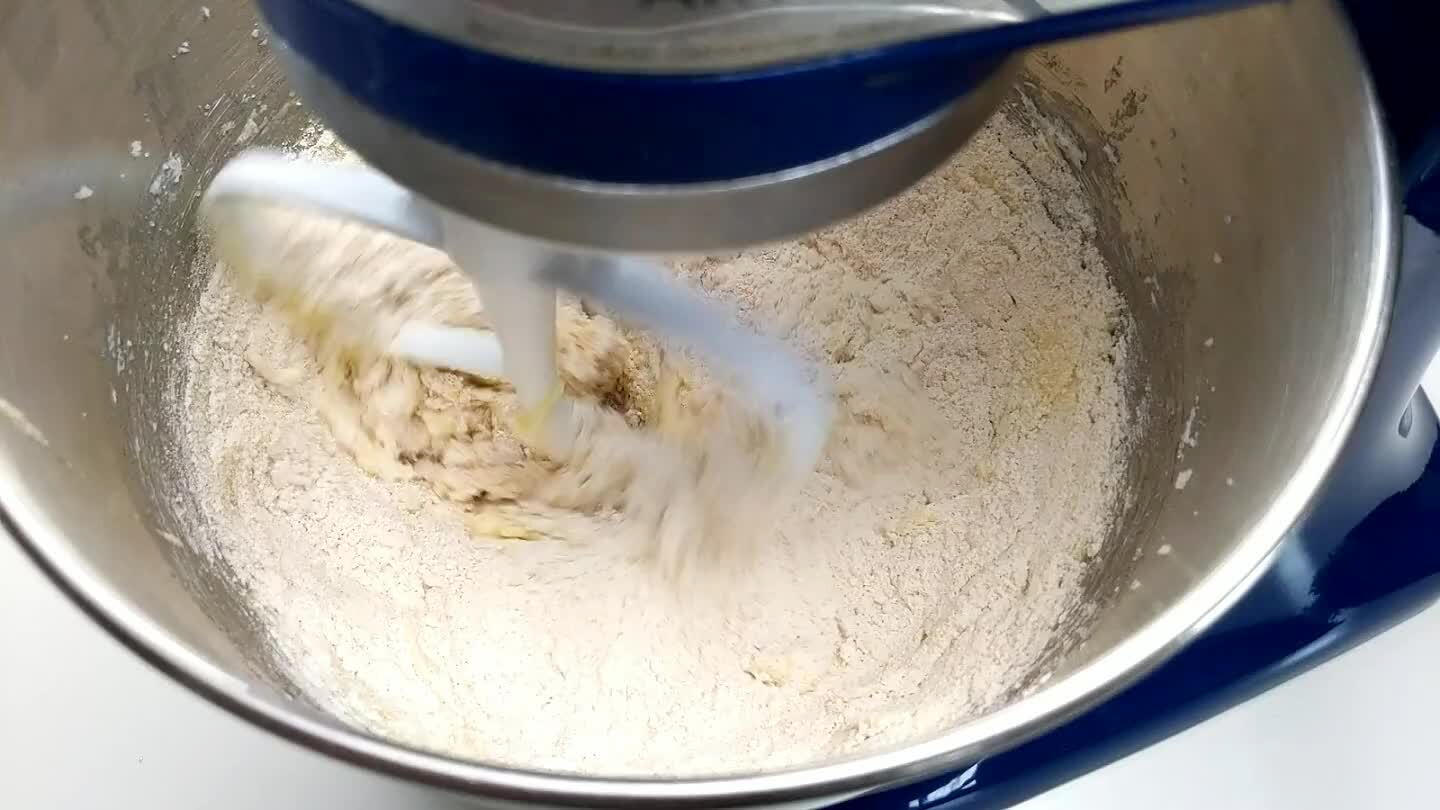 Mix in half of the dry ingrdients.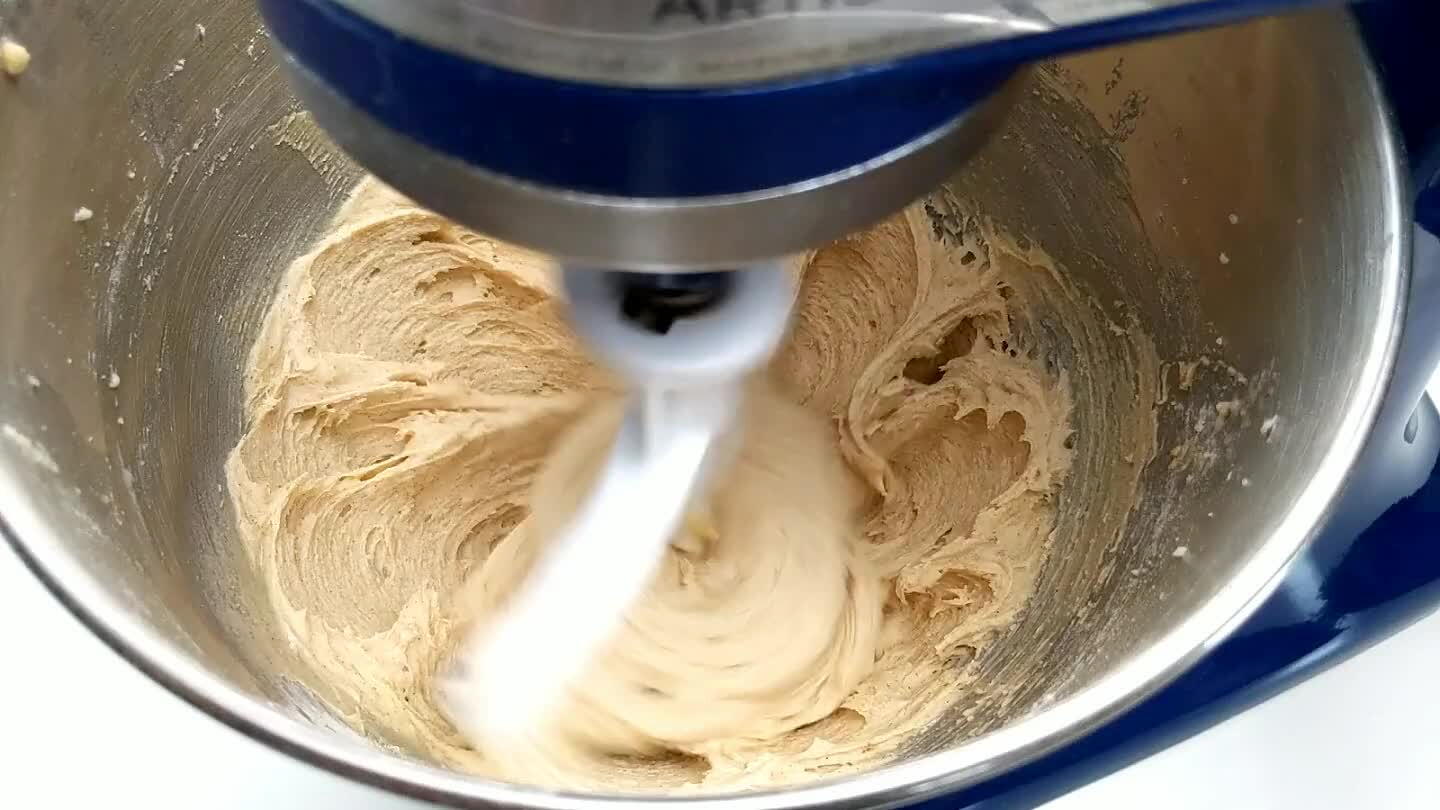 Add the milk to the batter.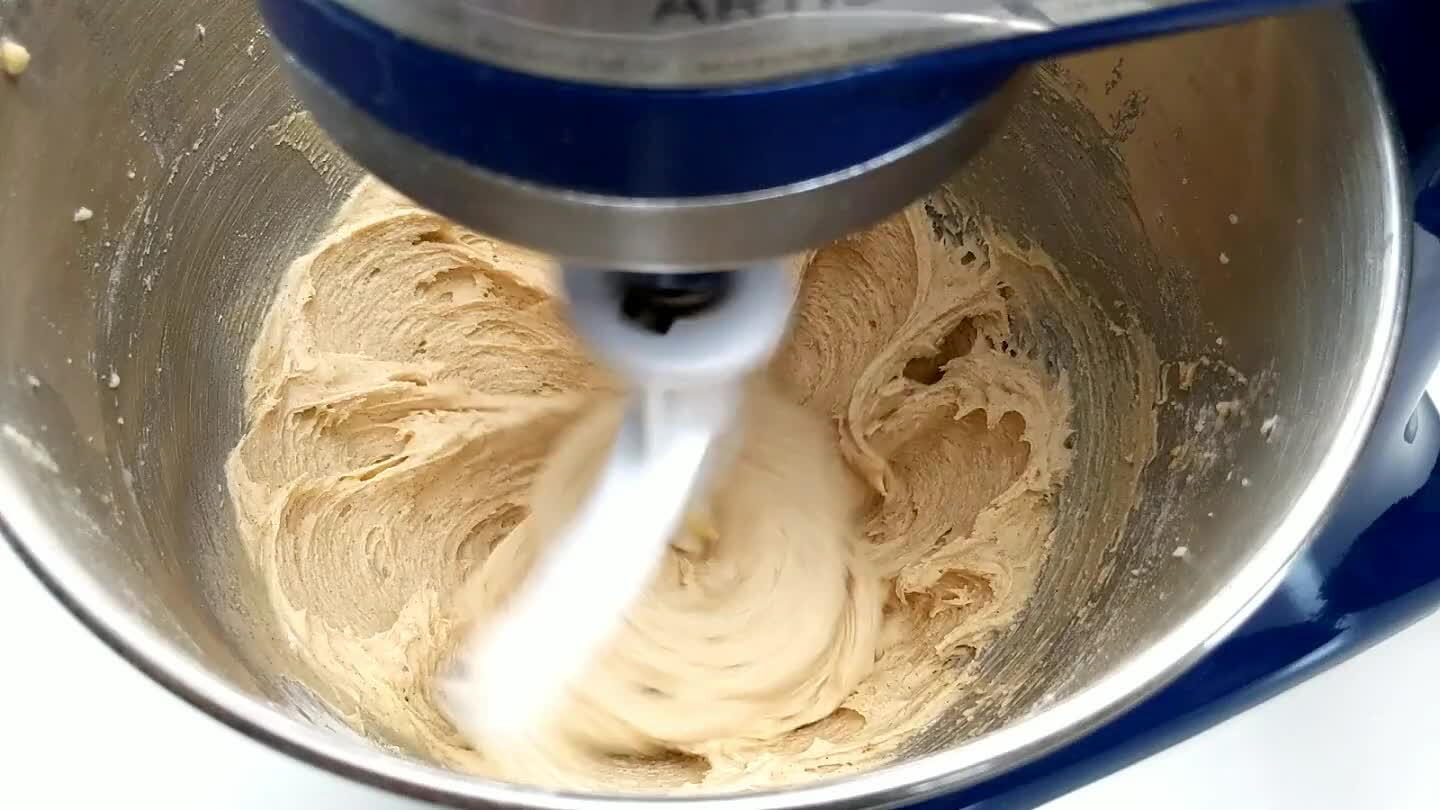 Add the rest of the dry ingredients and mix until combined.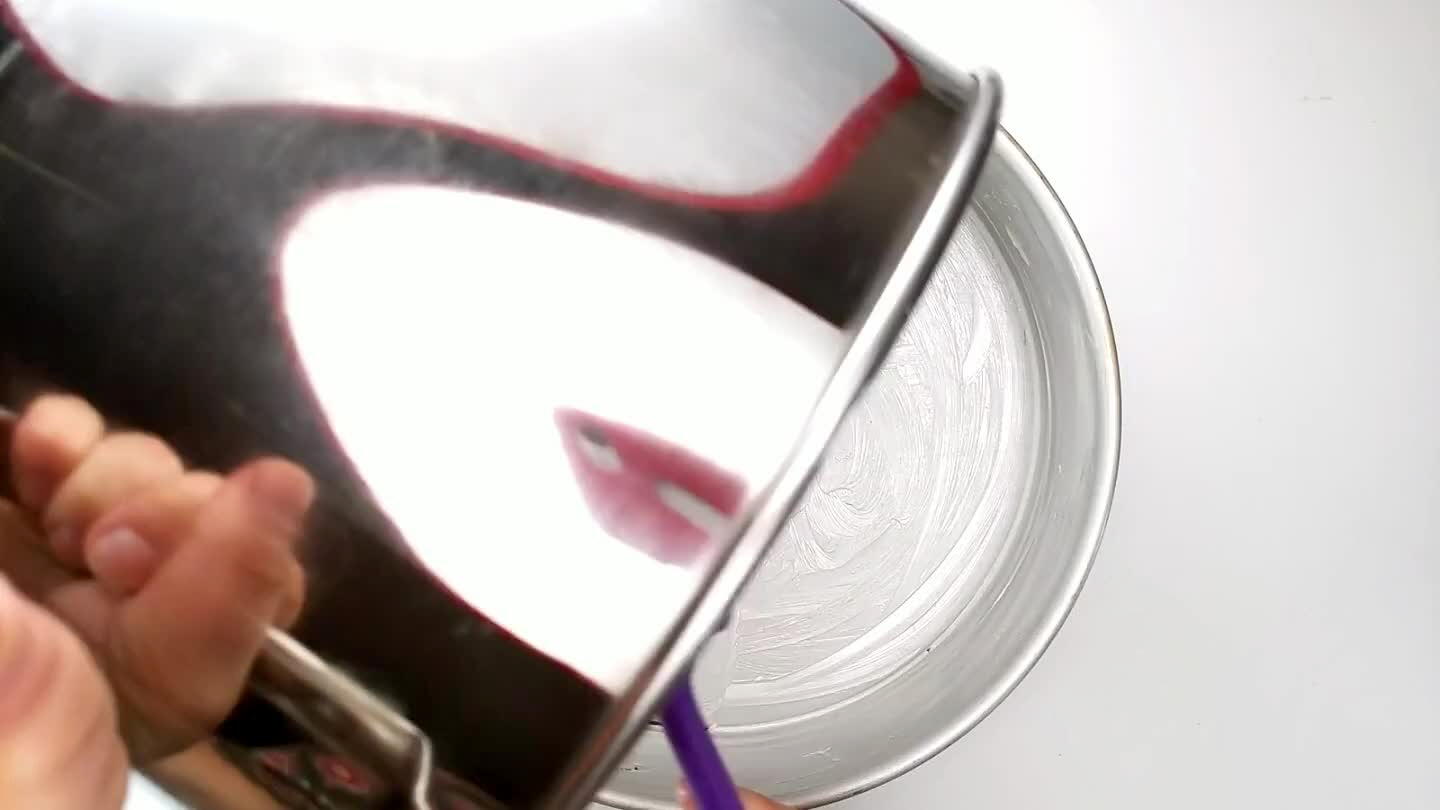 Spread the batter into an even layer in the buttered springform pan.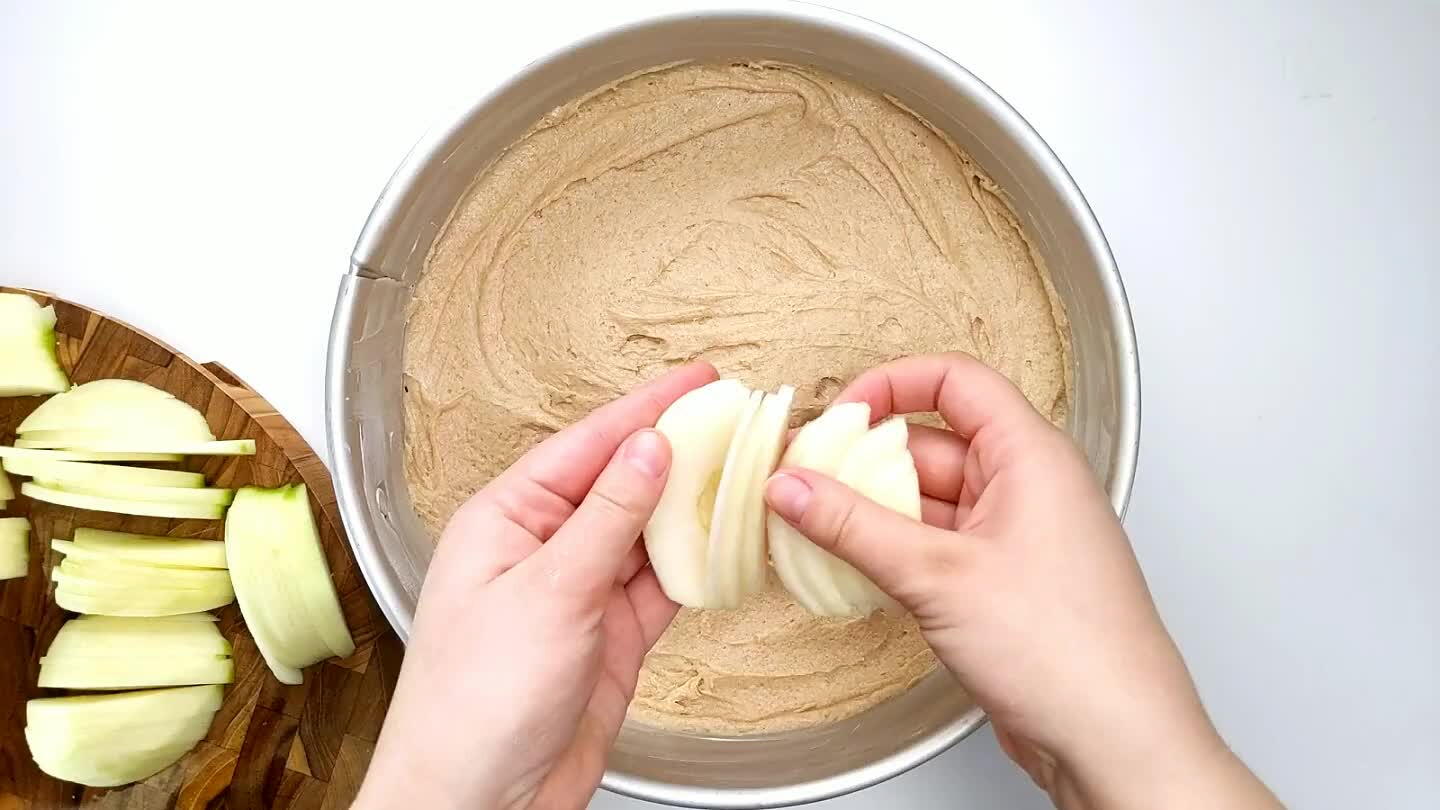 Place the apples in an even couple of layers on top of the cake batter.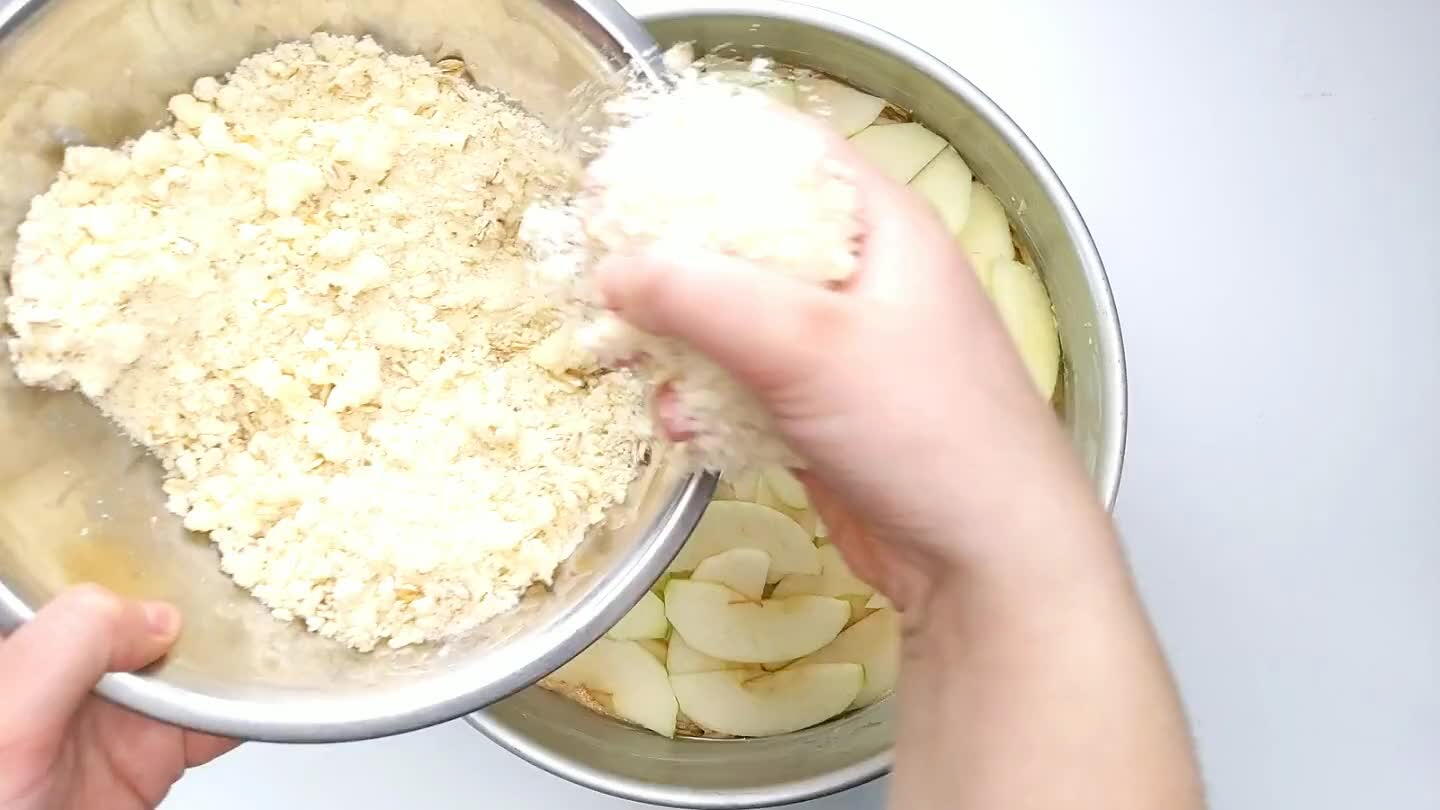 Evenly spread the crumble topping over the apples.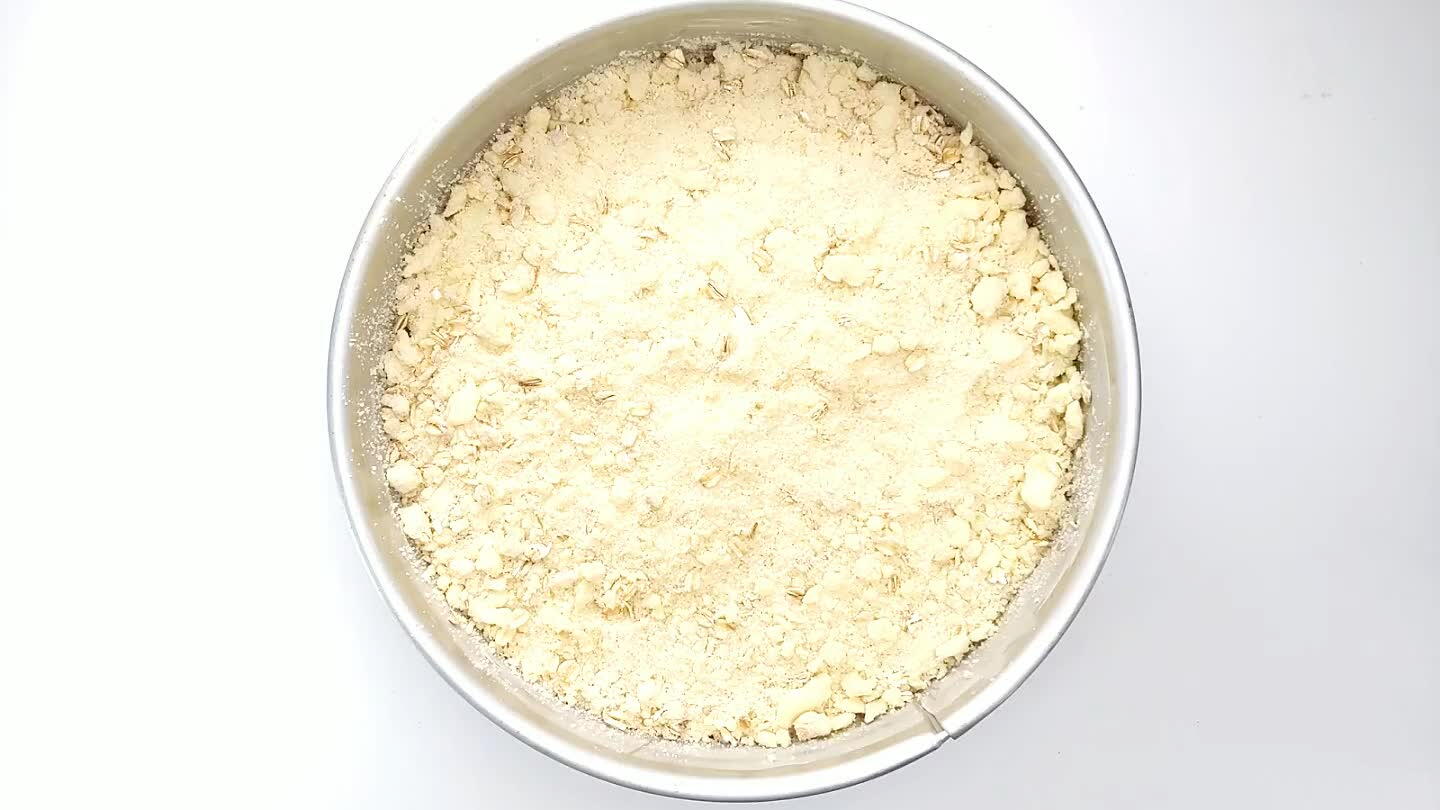 Bake for about 50 minutes.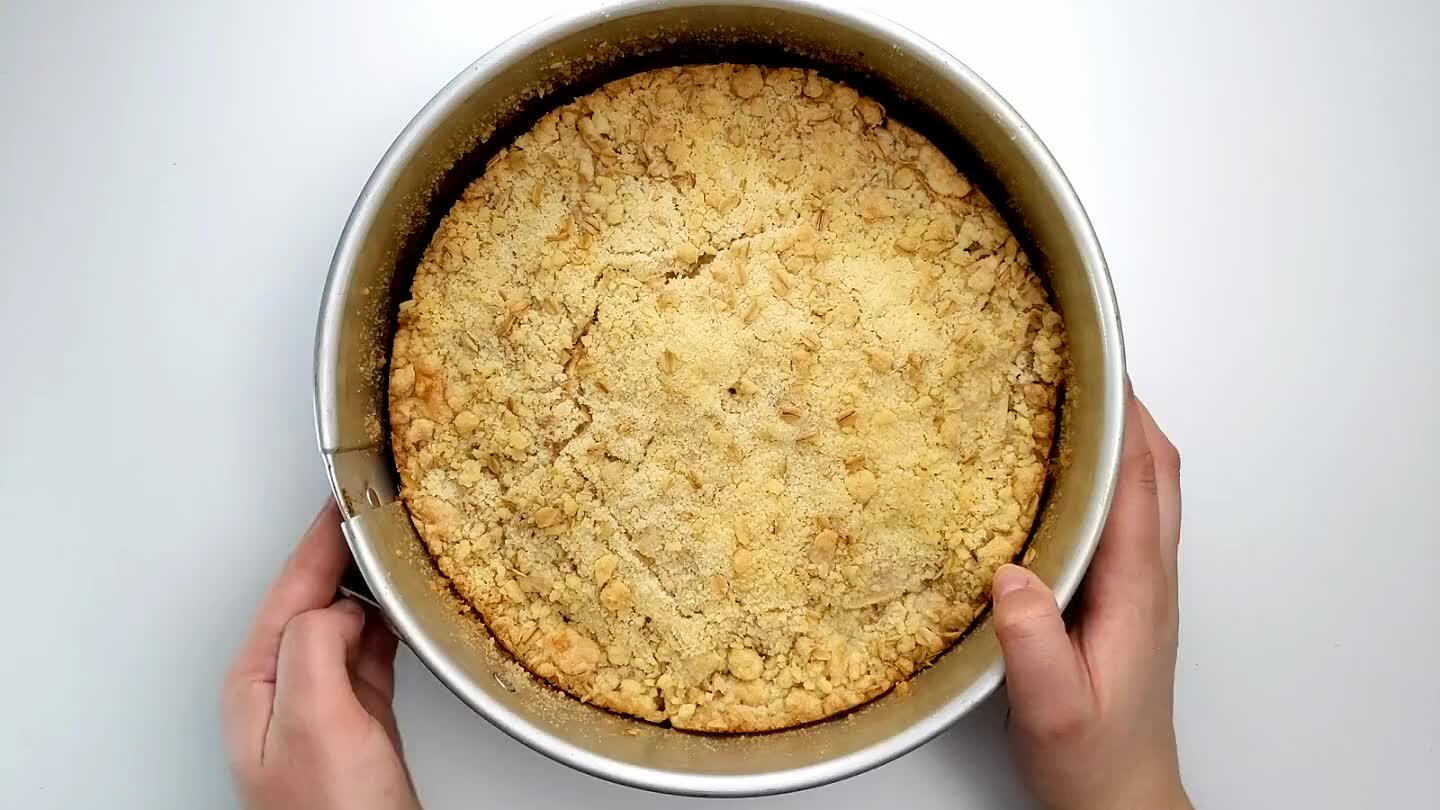 Cool for about 30 minutes and then remove the ring of the springform pan.
Comments