Recipe video made by Ryan
Published on 09/11/2019, viewed by 1497
6 portions
30m
A little labor intensive but a fun and delicious way to prepare eggplant.
What you will need
2 large Eggplant
3 Eggs
1 cup Breadcrumbs
2 Tbsp Parmesan
1 tsp Dried Oregano
Black Pepper
Cooking Oil
(Nutritional facts 134 calories, 7.77 g fat, 11.08 g carbohydrates, 5.87 g protein, 247 mg cholesterol, 93 mg sodium)
How to cook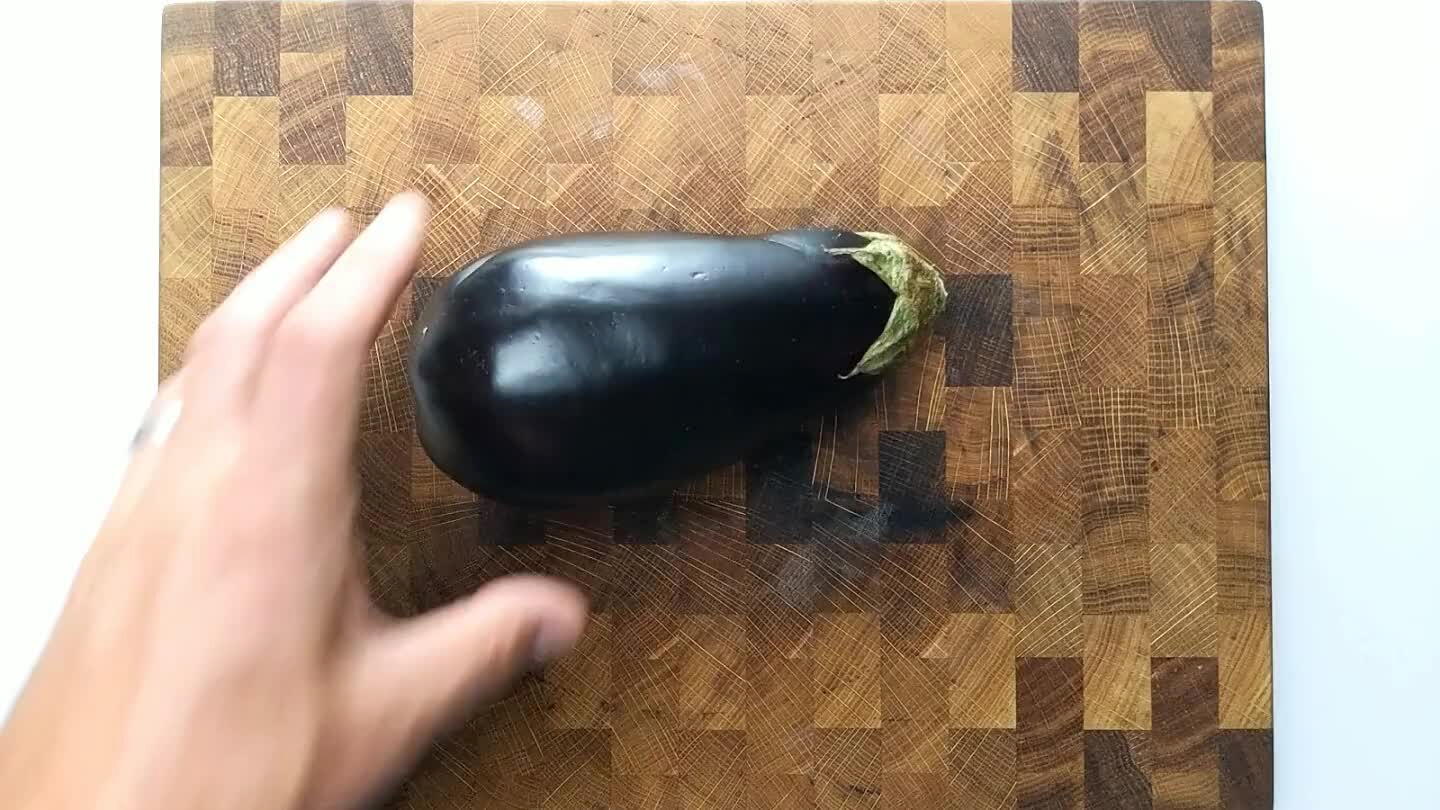 Slice off the stem tip of the eggplant. Slice in rounds that are about 1/3" thick.
Toss the eggplant rounds in salt. Set aside for 20 minutes. The salt helps the eggplant release some excess moisture. You should find that about 1/2 cup of liquid will collect at the bottom of the bowl.
PREPARE THE BREADING STATION
Arrange 3 plates, 1 for each stage of breading. On one plate, scatter the bread crumbs.
Add 2 Tbsp of Parmesan to the bread crumbs.
Add the oregano.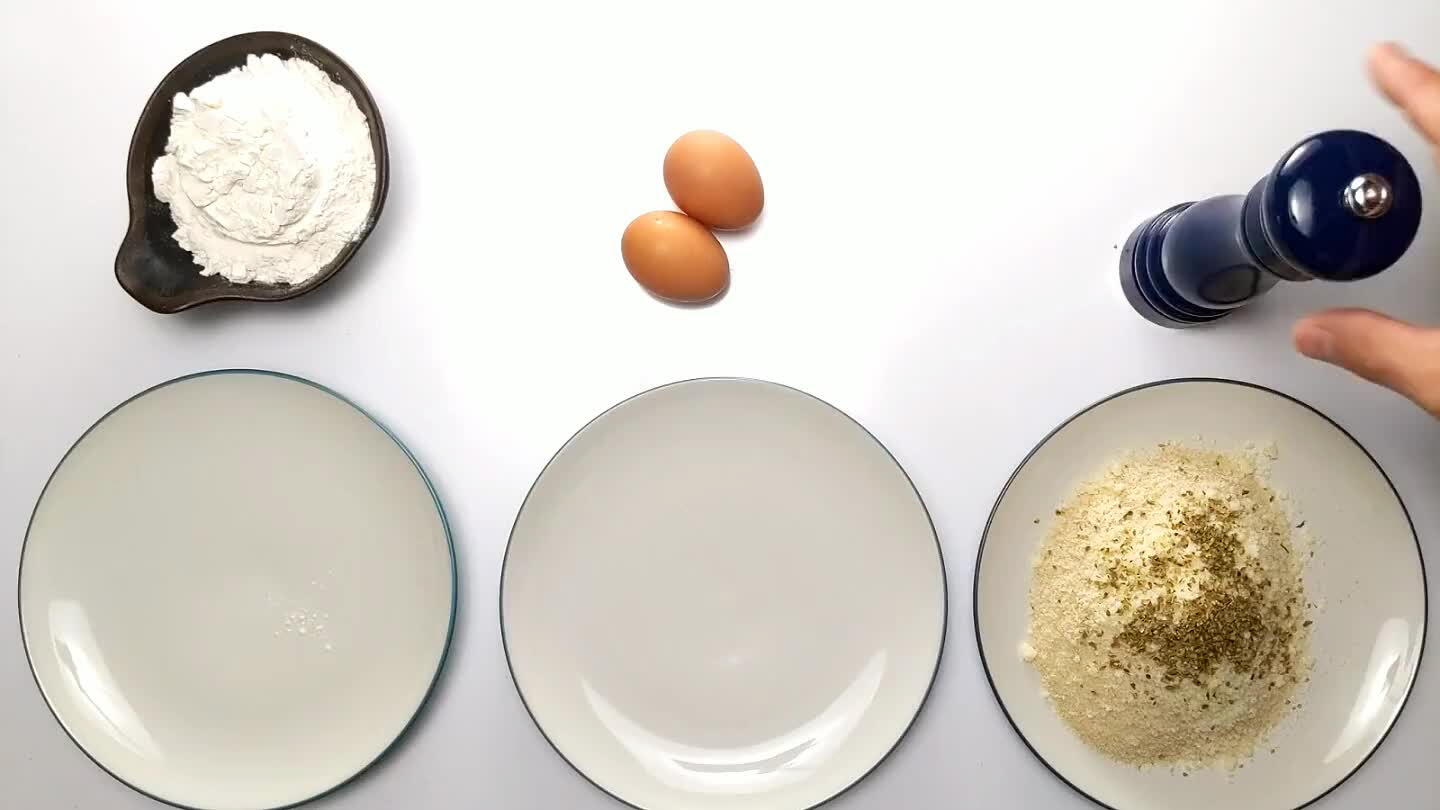 Add a few turns of fresh ground black pepper and mix well.
Crack the eggs onto the 2nd plate. Whisk until smooth.
Spread the flour out on the 3rd plate.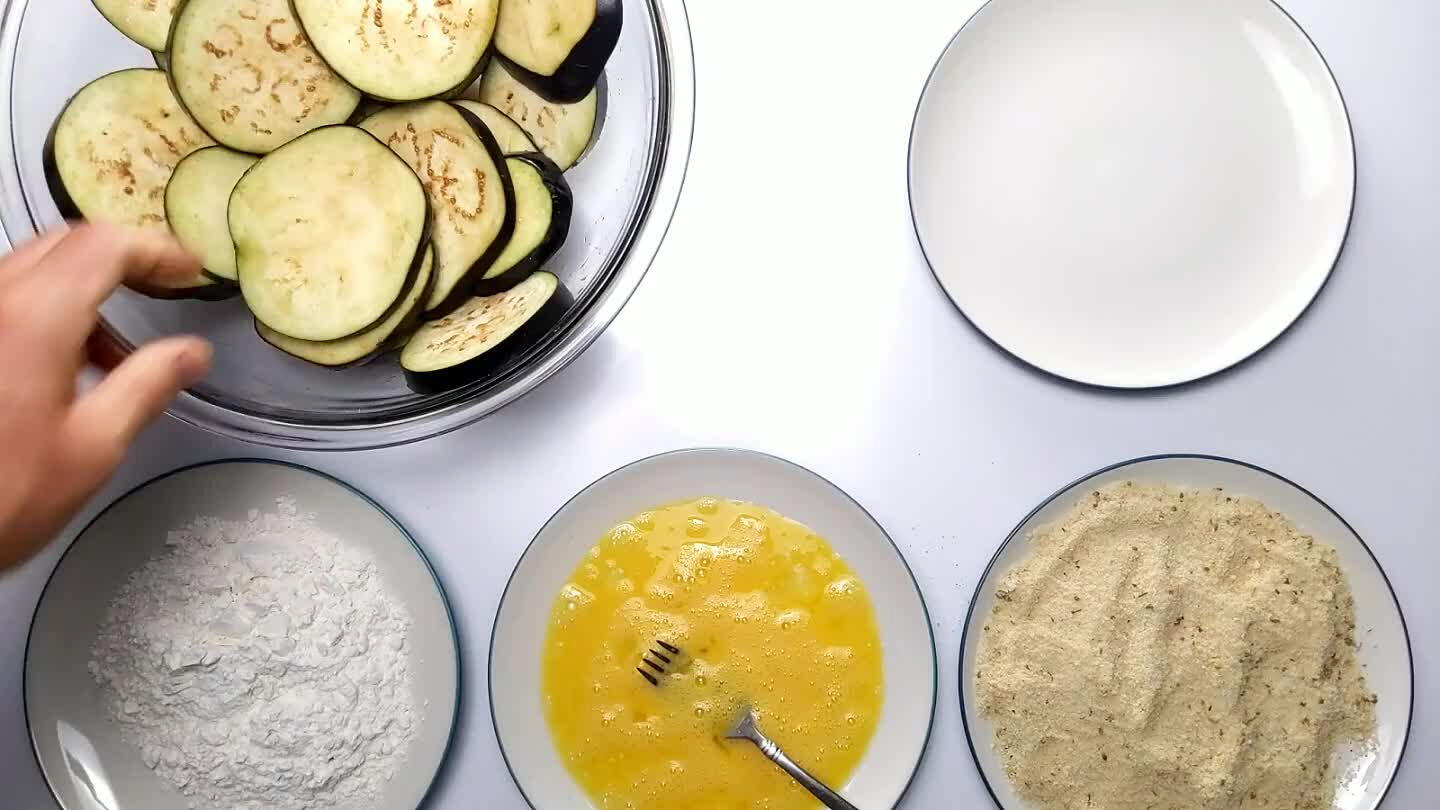 Coat eggplant slices thoroughly in flour. Dust it off a little.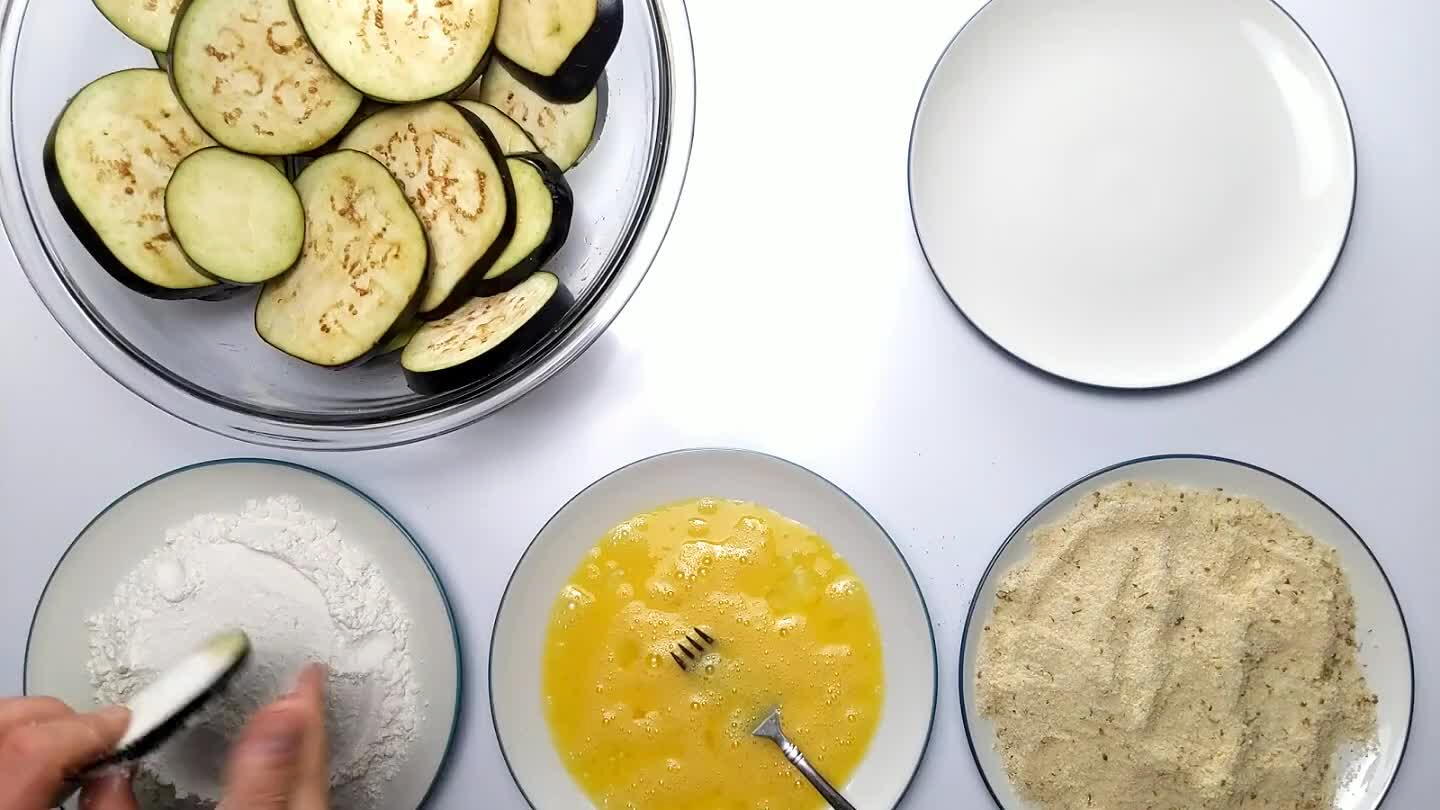 Transfer to the egg and coat completely.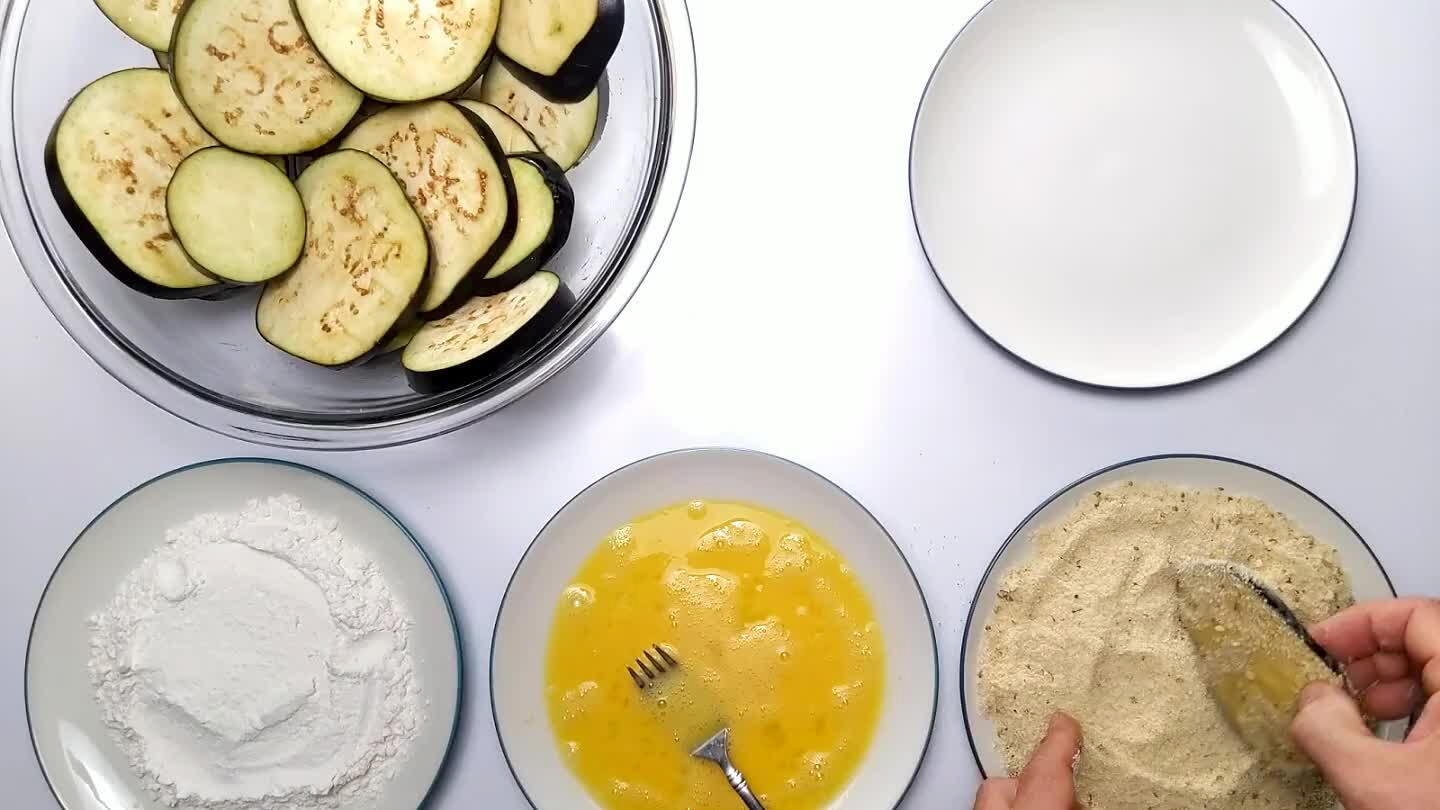 Coat completely in bread crumbs. Flip the slice several times, patting down each time, to make sure the bread crumbs are set well. Shake off any loose crumbs and set aside. Repeat until all of the eggplant slices are breaded.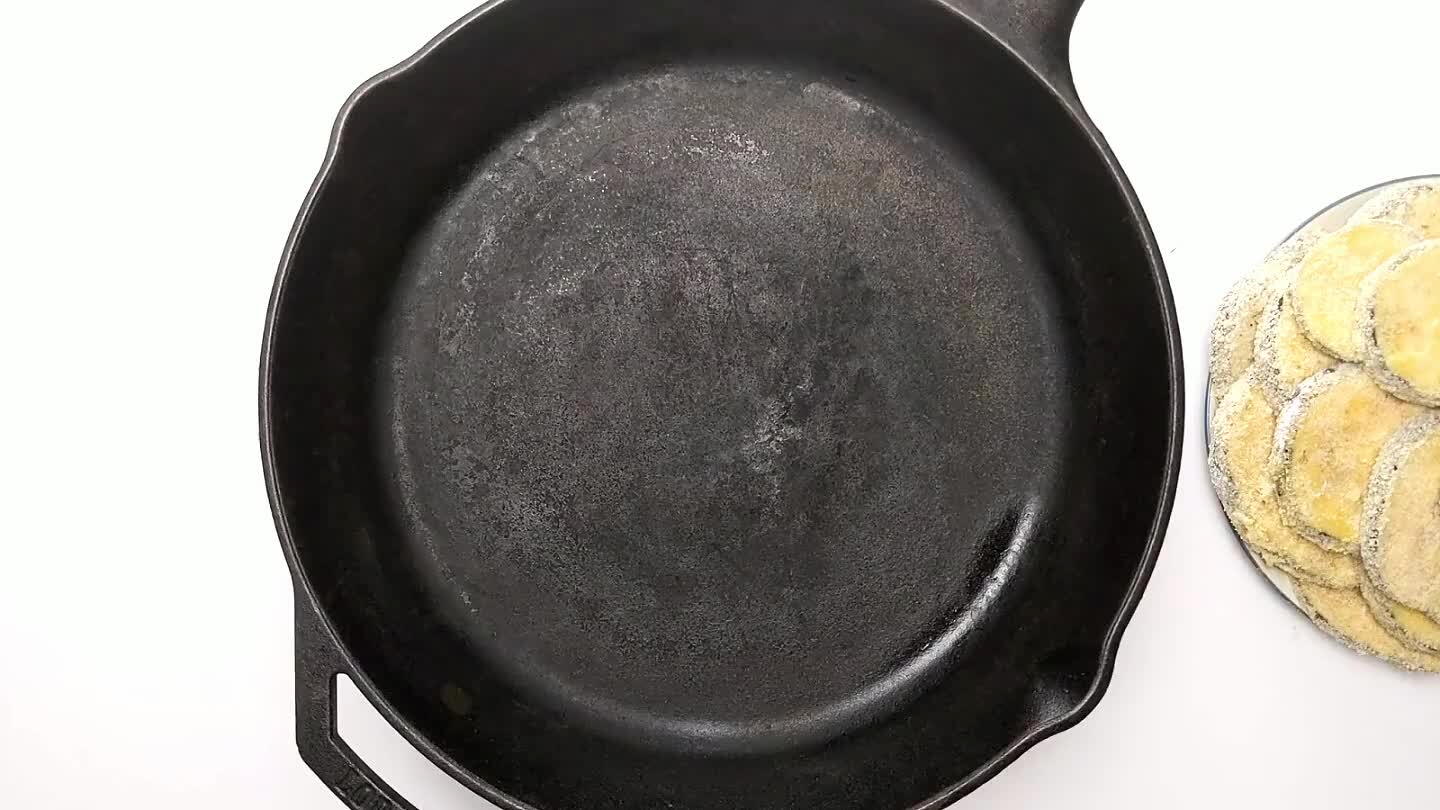 Heat some oil in a heavy skillet over medium heat.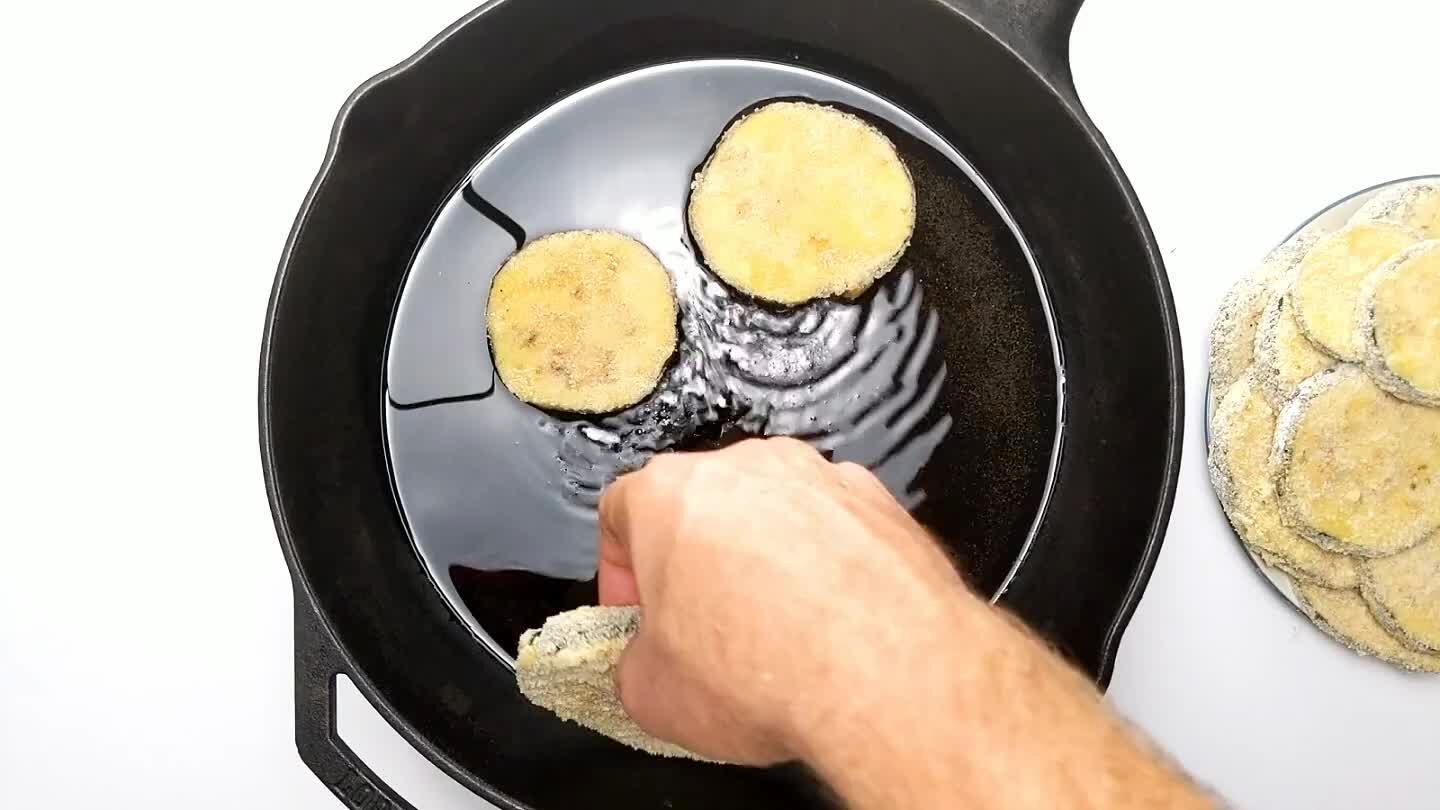 When the oil is hot enough to make the eggplant slices sizzle, slide some slices into the pan. Cook until golden brown, then flip. Be careful not to splash any hot oil.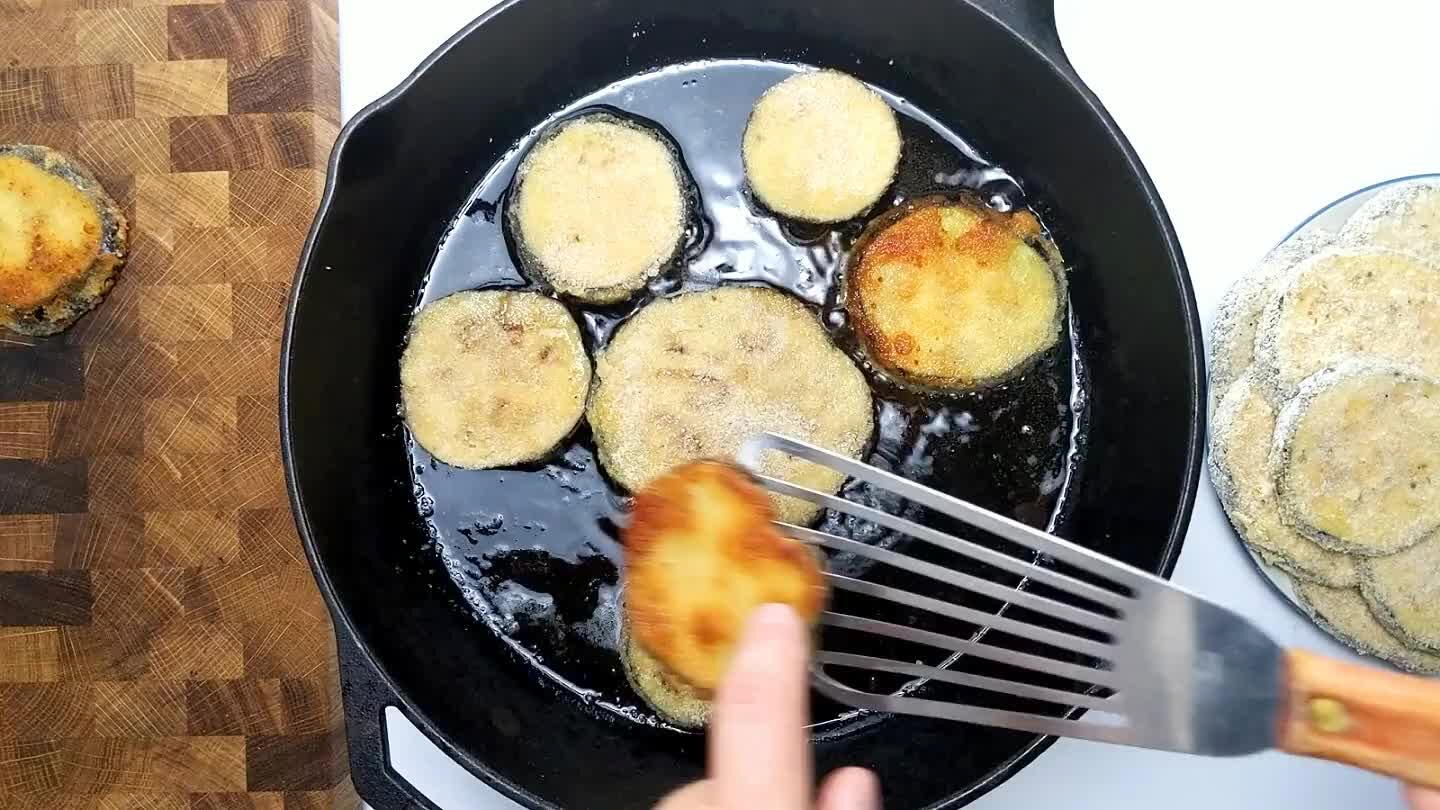 As each slice is browned, set aside to drain, and add the next slice to the pan to be cooked.
Stack and serve. Garnish with a little parmesan, maybe some basil or some warm marinara.
Comments