Julia's Version of Lamb Plov (pilaf)
Lamb Pilaf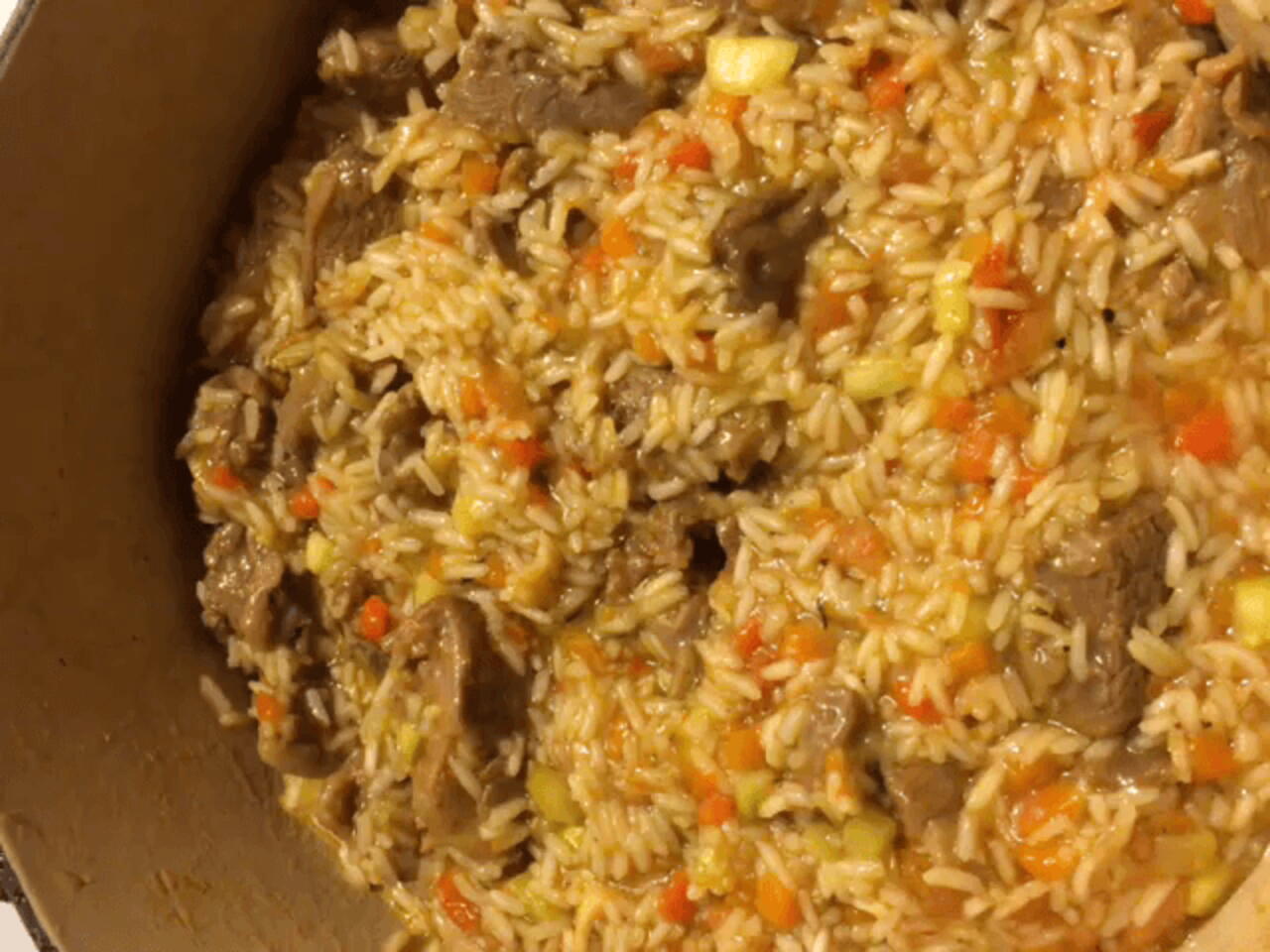 The first known recipe for pilaf is by the tenth-century Persian scholar Abu Ali Ibn Sina (Avicenna), who in his books on medical sciences dedicated a whole section to preparing various dishes, including several types of pilaf. In doing so, he described advantages and disadvantages of every item used for preparing the dish. Accordingly, Uzbeks and Tajiks consider Ibn Sina to be the "father" of modern pilaf.
What you will need
A few pieces of lamb (I take pieces on a bone to add more flavor to the broth)
Onion (I always mix 2/3 kinds together, this time 1/2 yellow & 1/2 red)
3 cloves of garlic
2 carrots
Tomato
1/2 zucchini
White wine (Pinot Grigio)
Olive oil
1 tbs heavy whipping cream
Thyme
3 cloves of cardamom ( great for women suffering from anemia. During pregnancy helps for blood not to clot.)
Black pepper
1 1/2 - 2 cubes of vegetable bouillon
Salt
1 1/4 cup of rice
1 tbs sugar
How to cook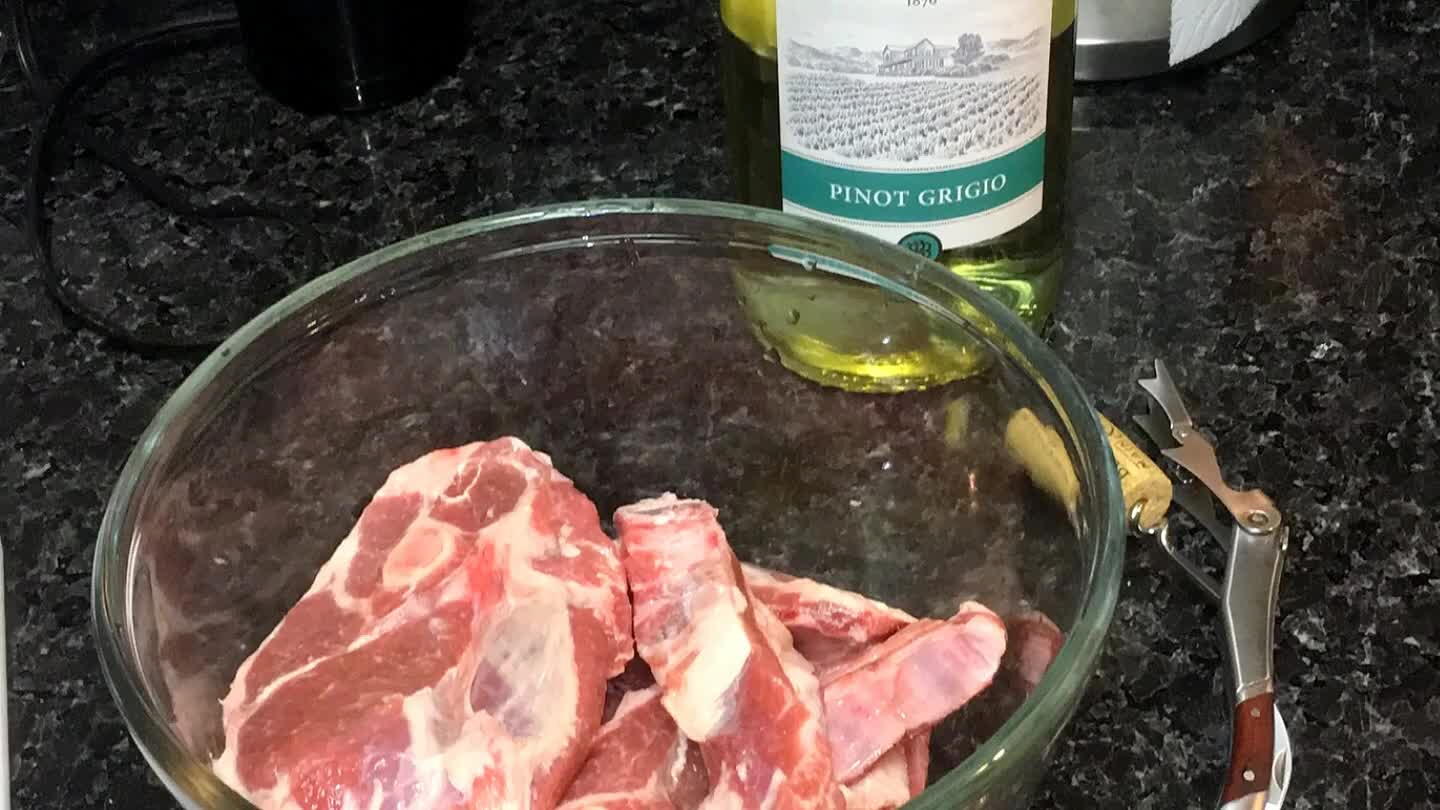 Clean the meat under the cold water then put in a glass bowl, soak in white wine. Add some chopped onion and let the meat rest while you prepare all the rest.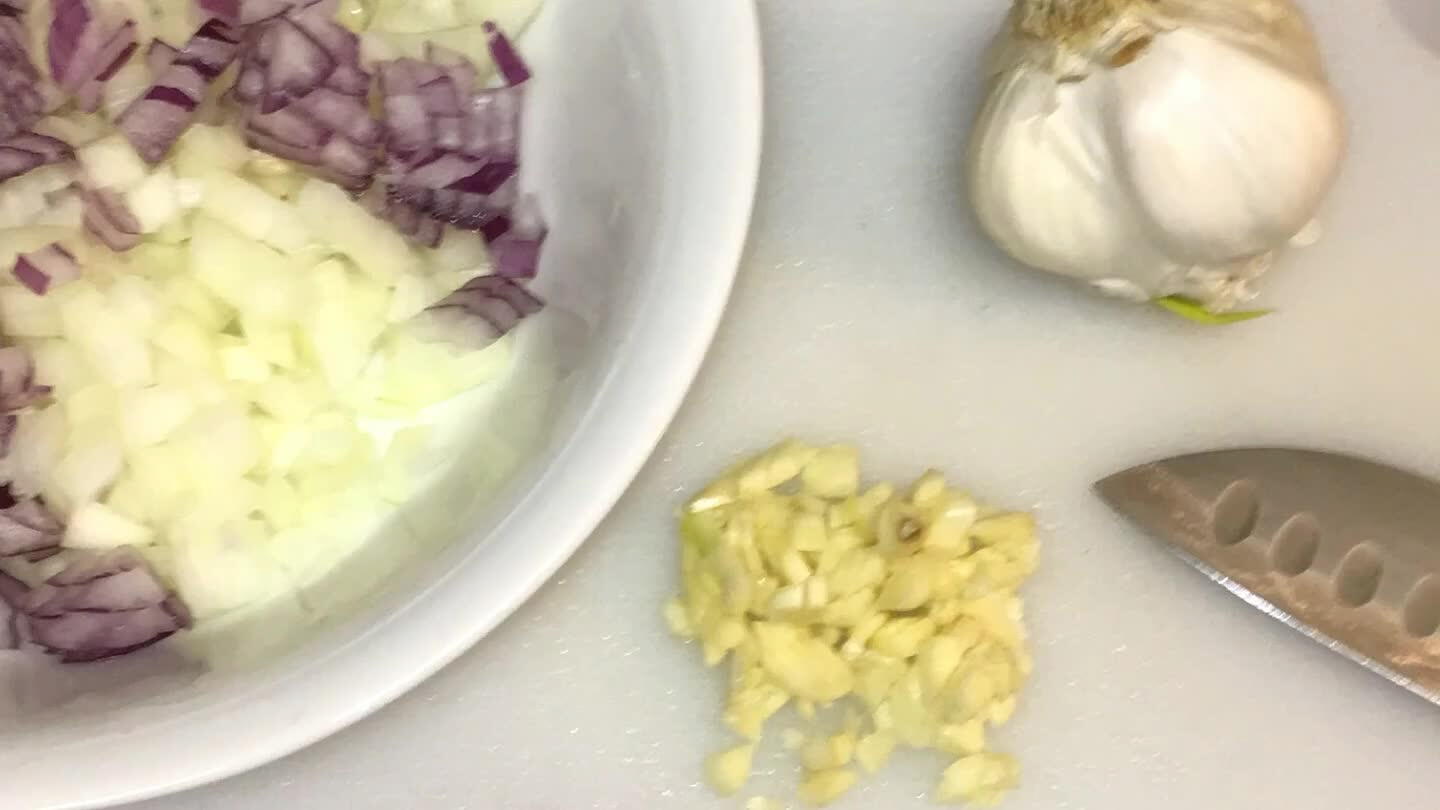 Pour some olive oil, add chopped onion and garlic to the preheated pan. Add sugar.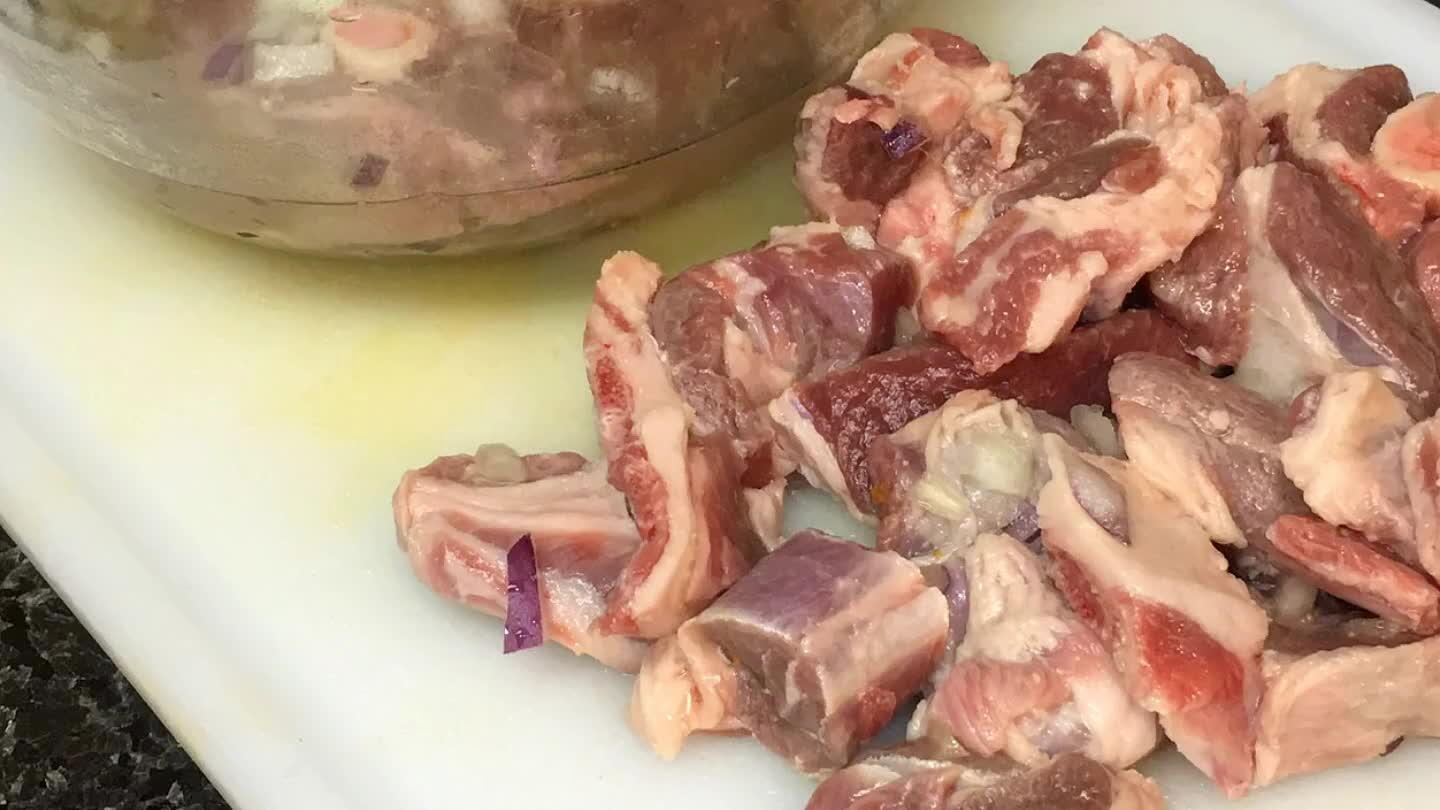 Cut the meat & add into the pan. Add Thyme, pepper, vegetable bouillon. Pour the wine and chopped onion we used for soaking our lamb. Add heavy whipping cream. Mix well. Leave to cook on a low heat for 1 1/2 hours.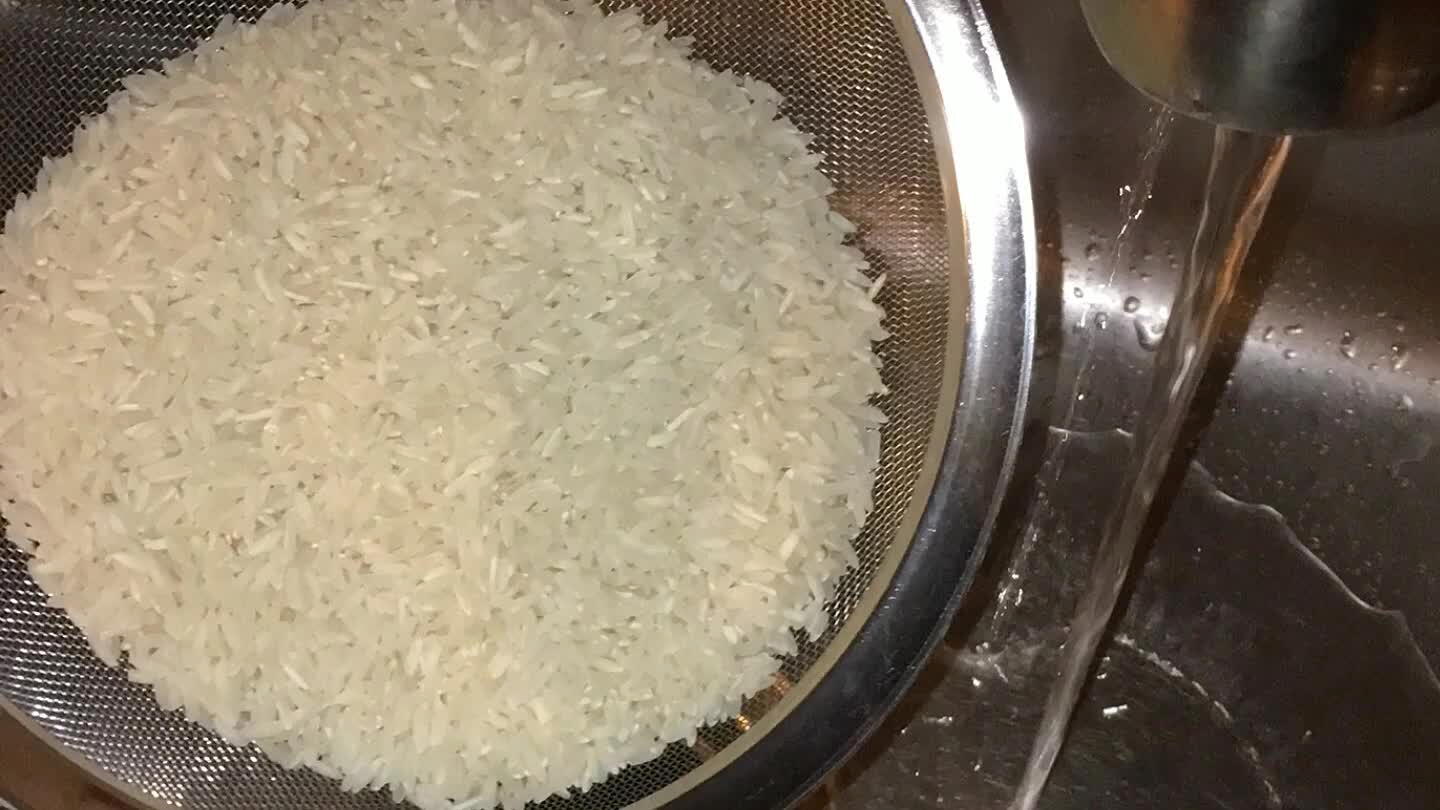 Wash rice thoroughly. Soak rice in hot water for 20min.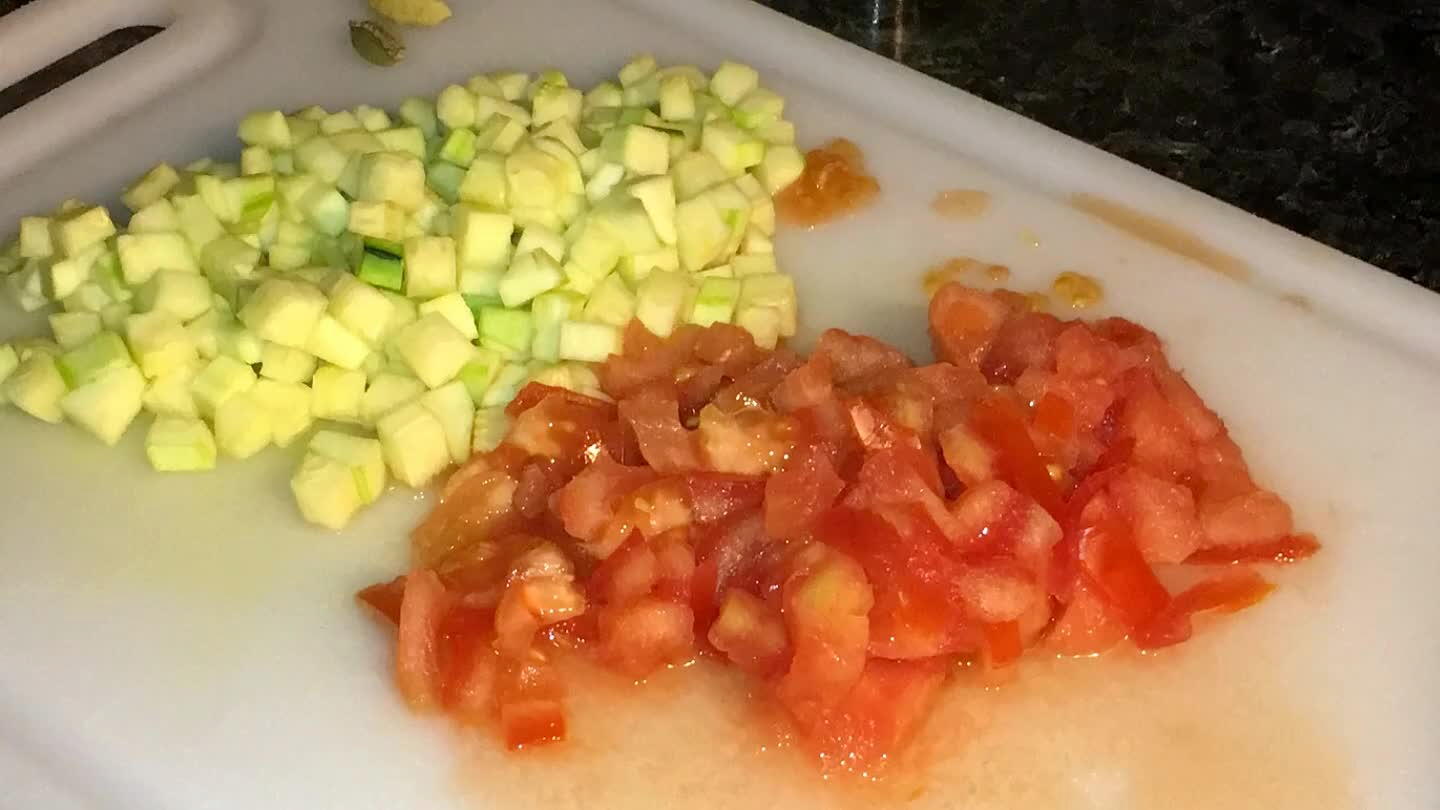 Chop zucchini & tomato. Add veggies into the pan. Mix well.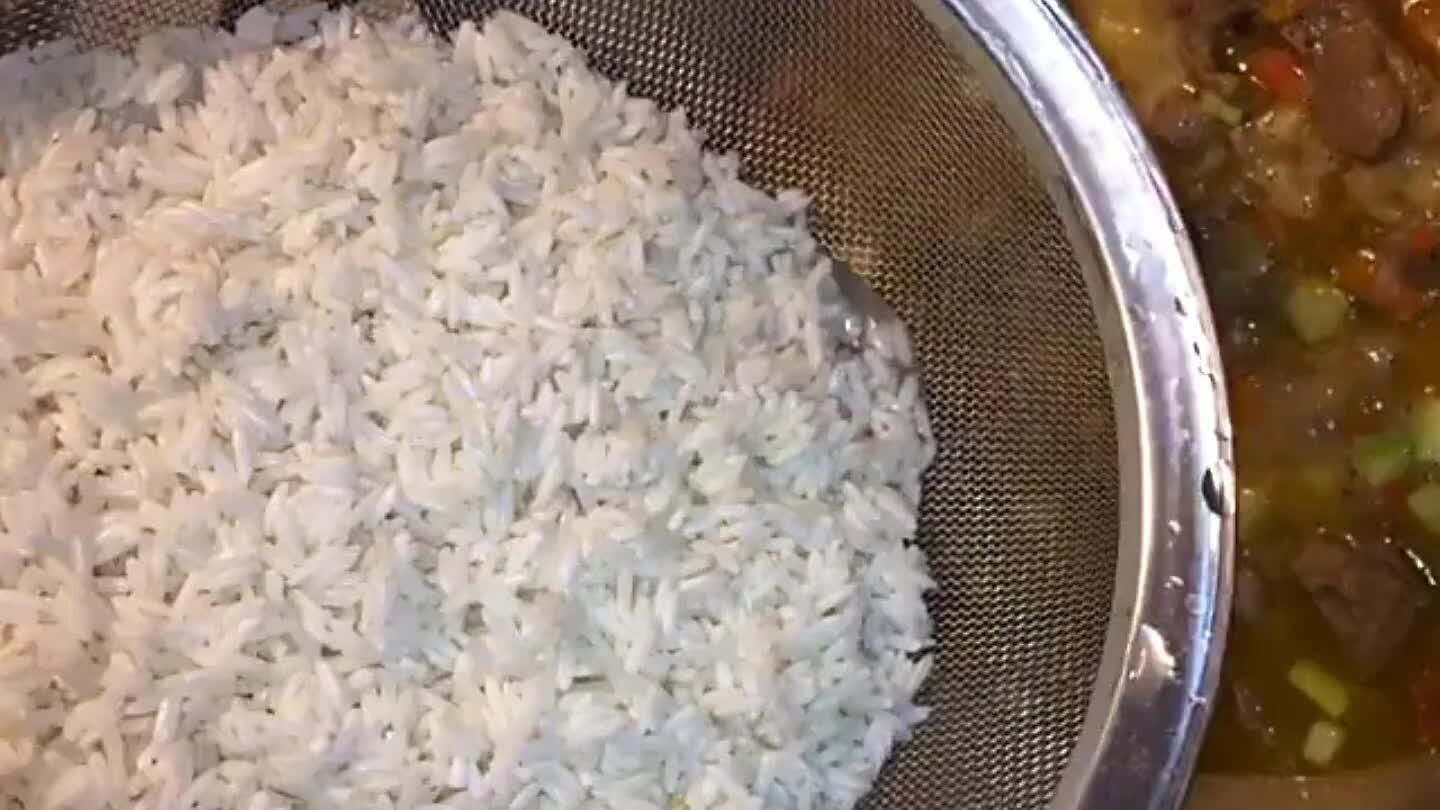 Add rice to the pan. Mix well. Add cardamom (crack cardamom to bring more flavor to the dish). Taste for salt (if needed more, add). Let rice cook in the broth. Enjoy!