Karaage
Japanese Fried Chicken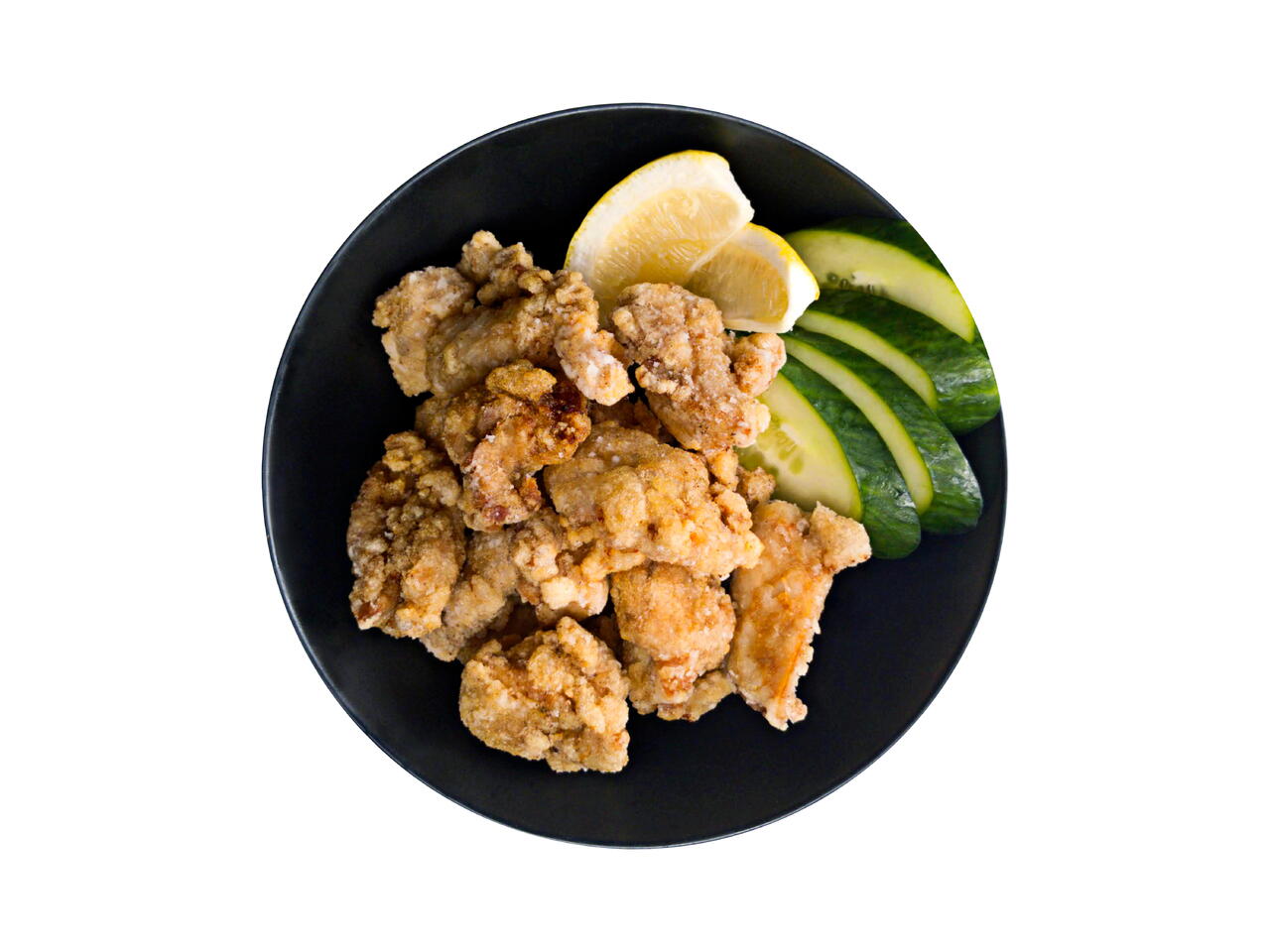 2 portions
60m
Karaage is a Japanese cooking technique where fish or meat is marinated and then coated in potato starch and deep fried. This chicken is so flavorful from the marinade and also super crispy! Traditionally served with lemon and cucumber.
What you will need
4 Chicken Thighs
1 inch grated Fresh Ginger
2 cloves Garlic
3 Tbsp Soy Sauce
2 Tbsp Sake
2 tsp Sugar
1 tsp Sesame Oil
4 cups Oil
1 cup Potato Starch
½ tsp Black Pepper
¼ tsp Salt
1 Lemon, for serving
1 English Cucumber, for serving
(Nutritional facts 497 calories, 47.77 g fat, 11.58 g carbohydrates, 4.89 g protein, 15 mg cholesterol, 433 mg sodium)
How to cook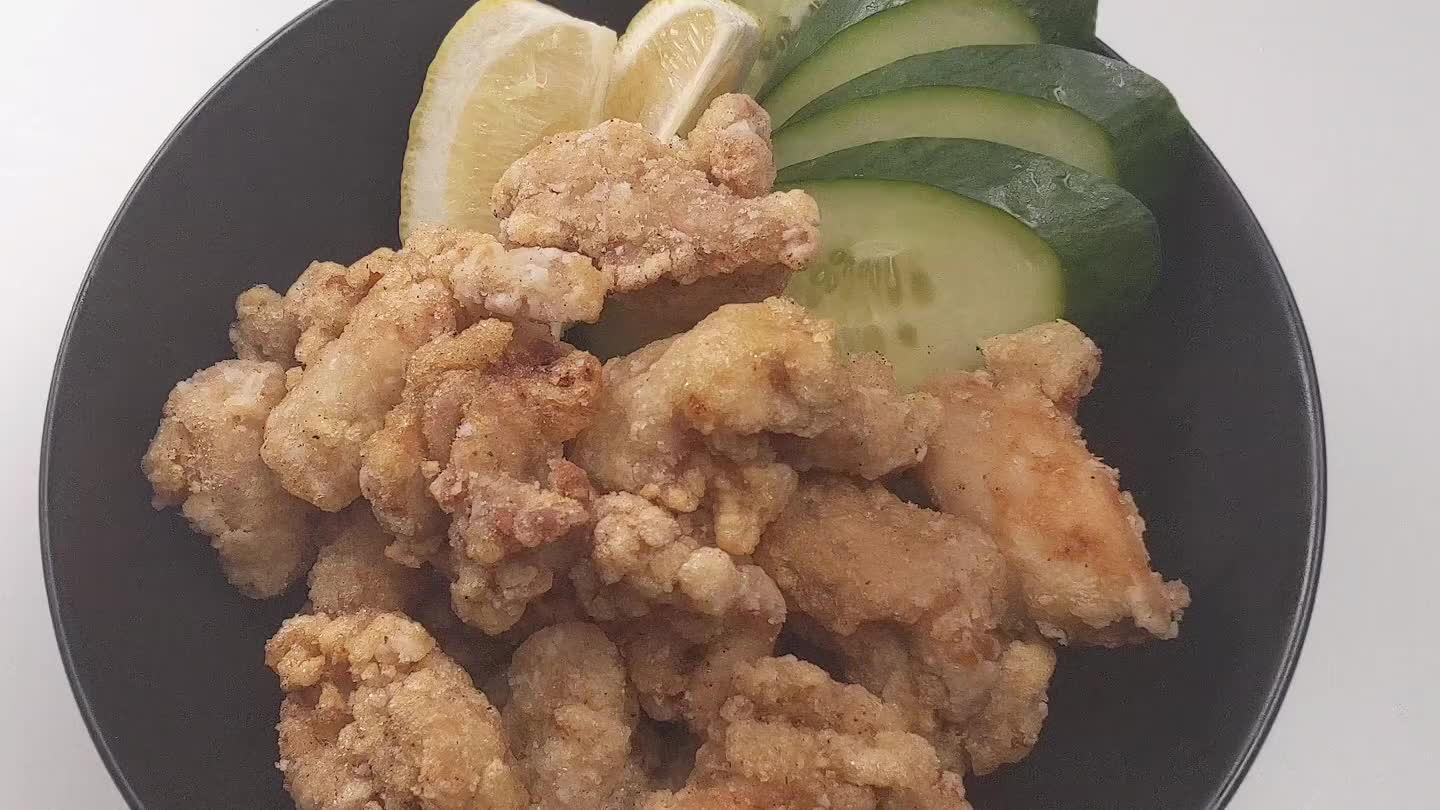 Gather all ingredients.
Portion all ingredients.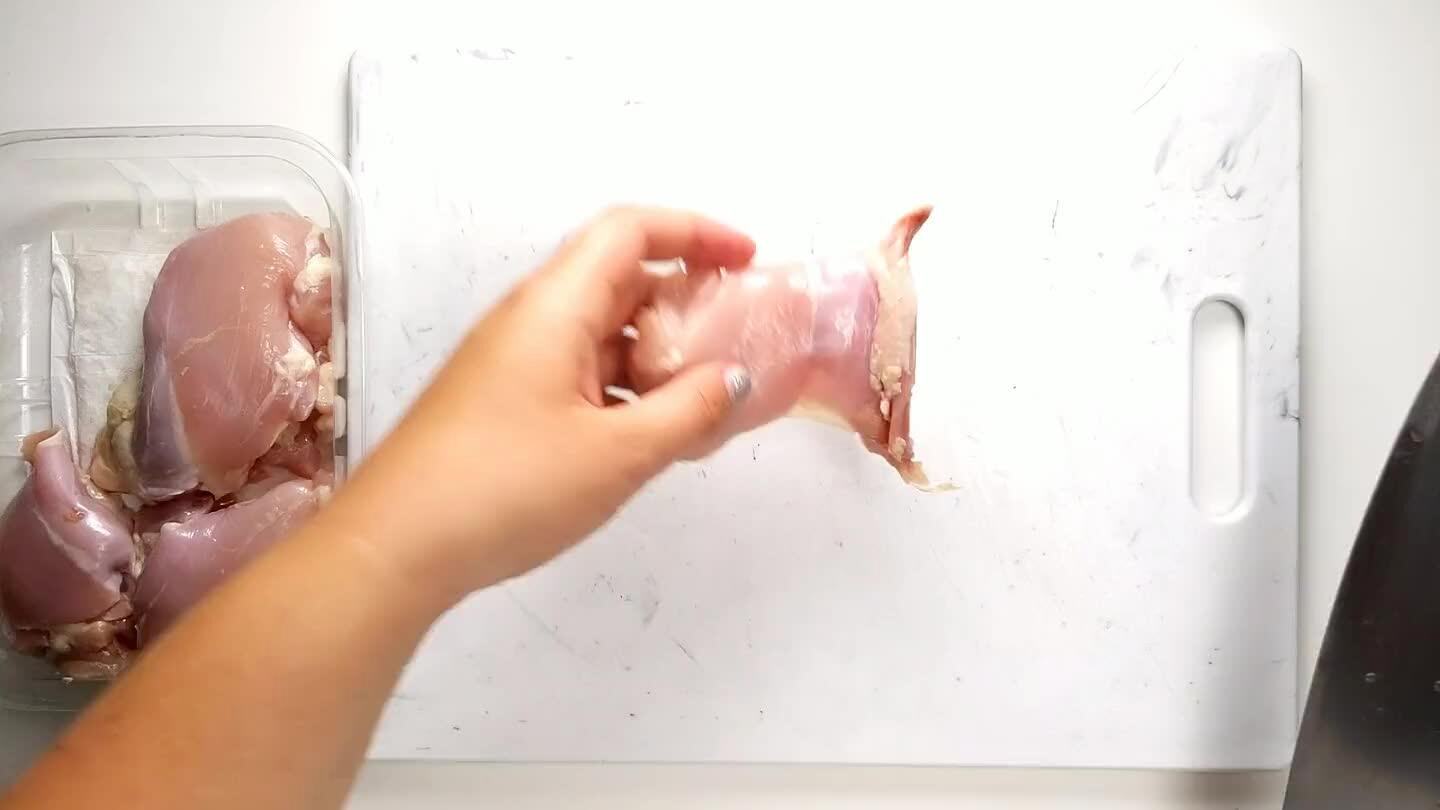 Cube the chicken into about 1 inch pieces.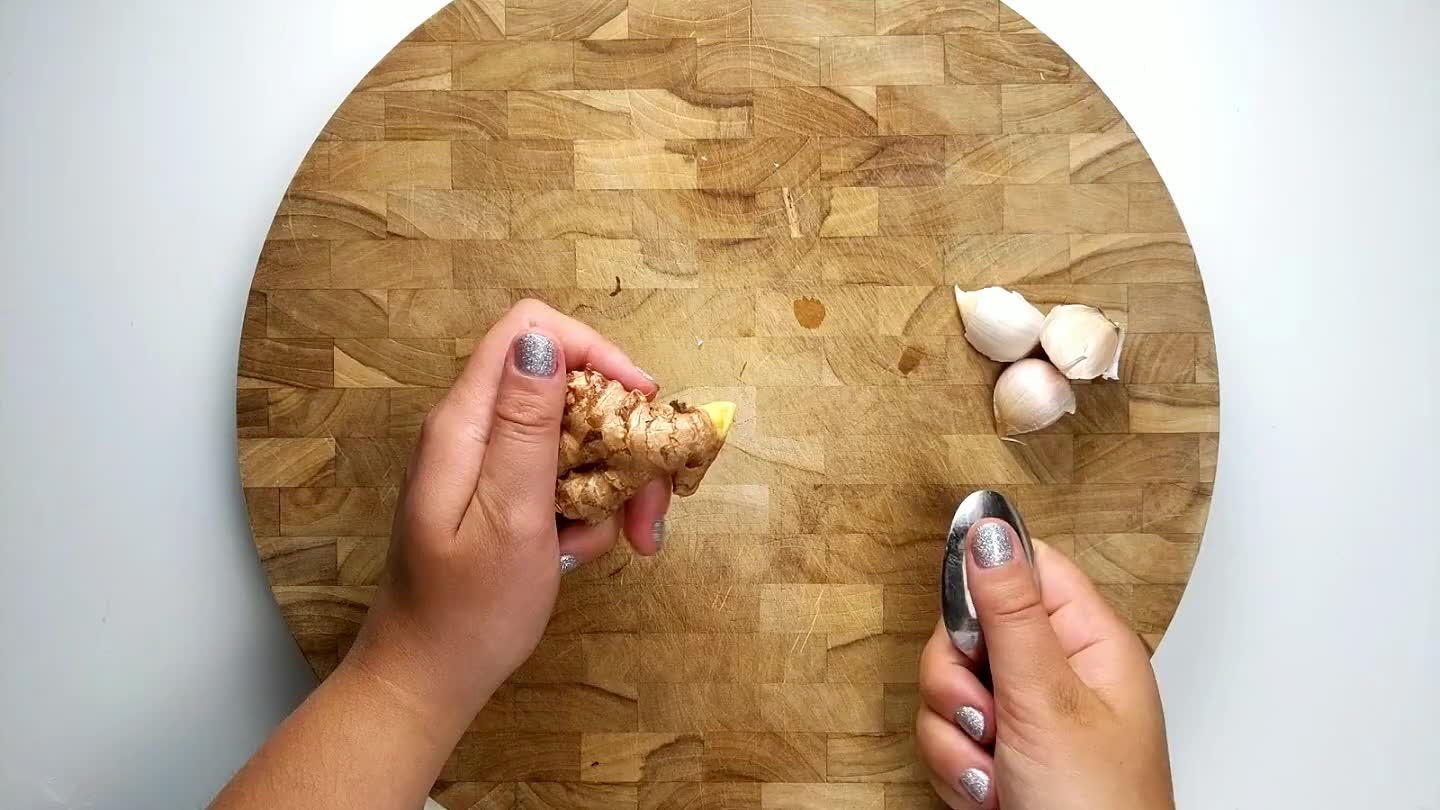 Peel and grate the fresh ginger.
Cut off the ends of the garlic and peel.
Grate the fresh garlic cloves as well.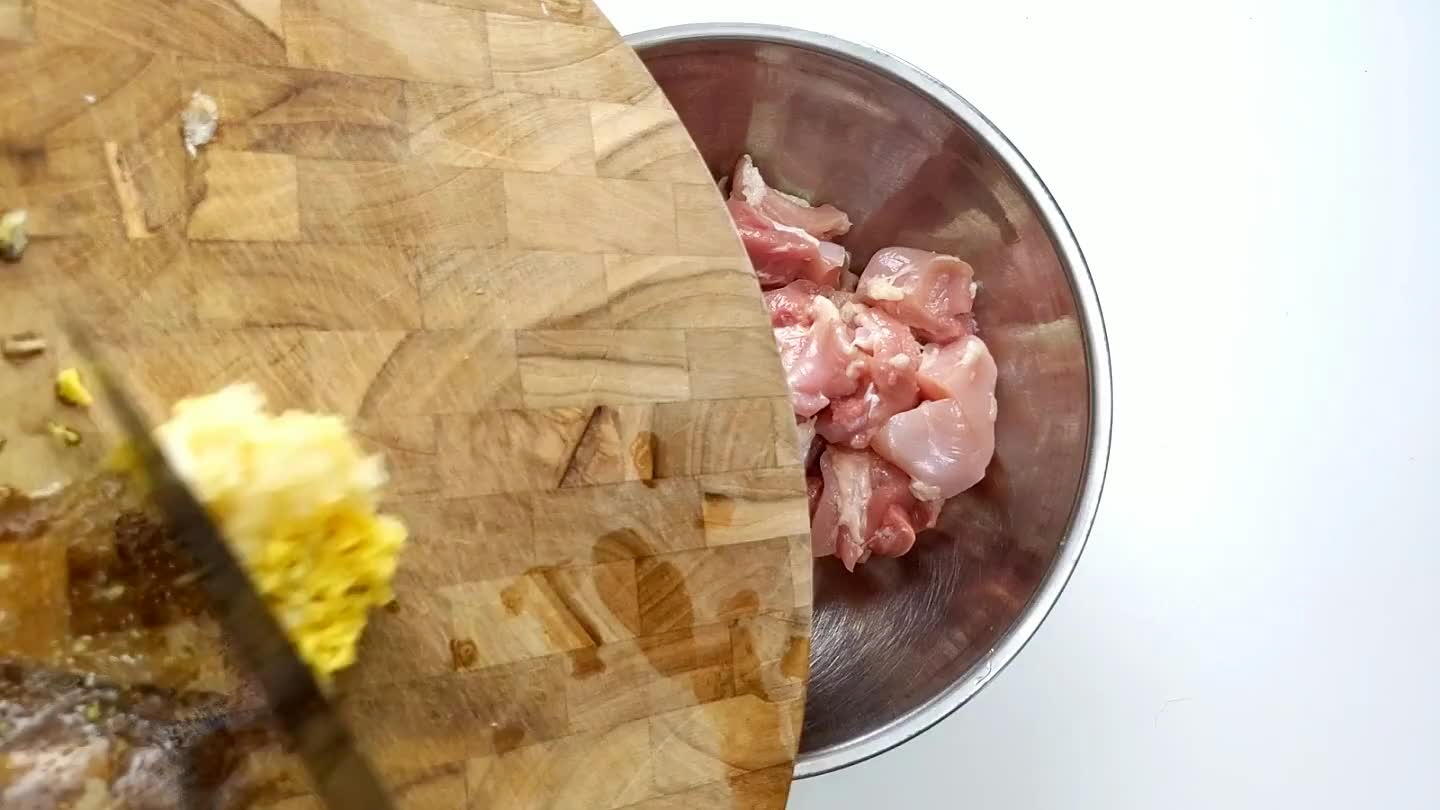 Add the garlic and ginger to a small bowl with the cubed chicken thighs.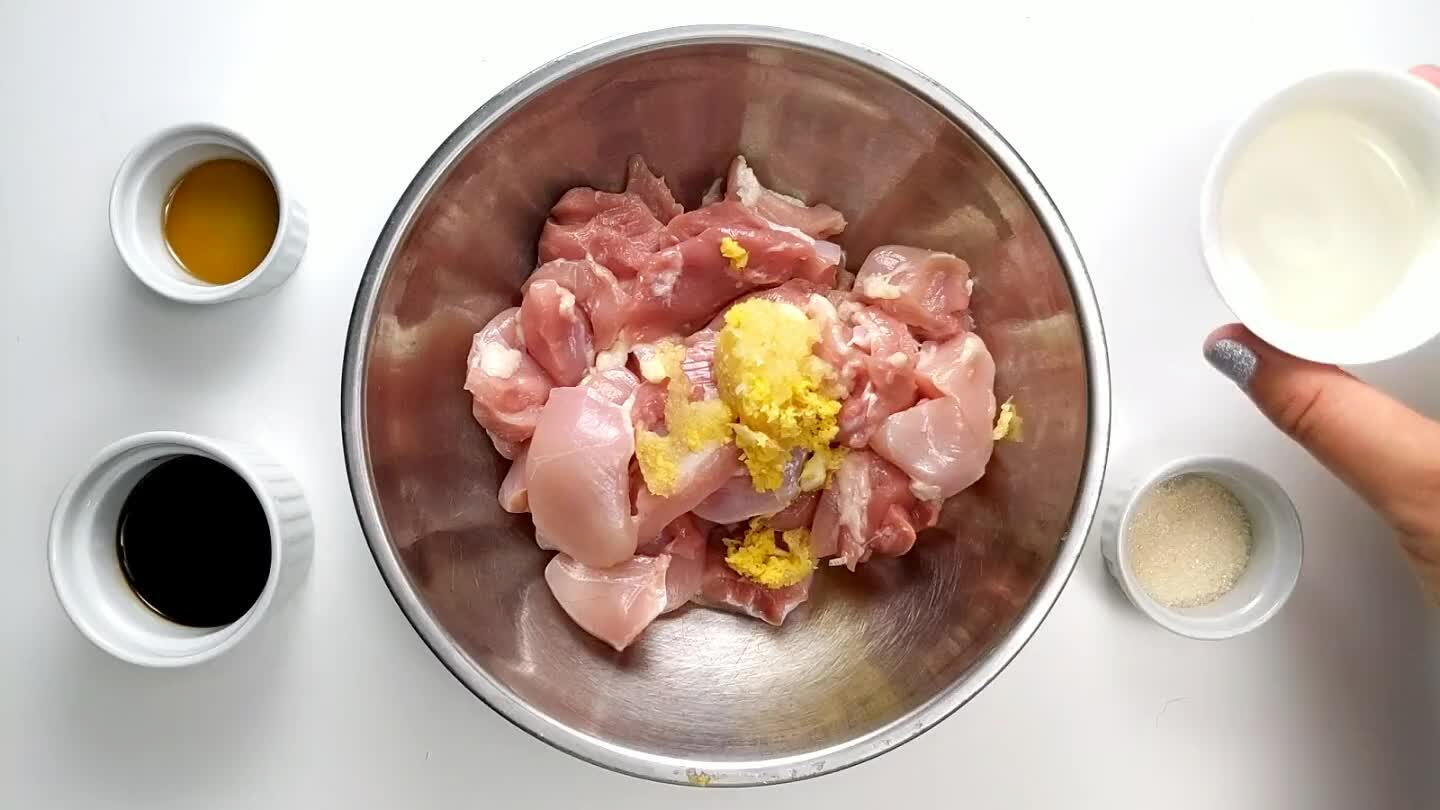 Pour the sake over the chicken.
Add soy sauce to the marinade.
Pour in sesame oil and sugar.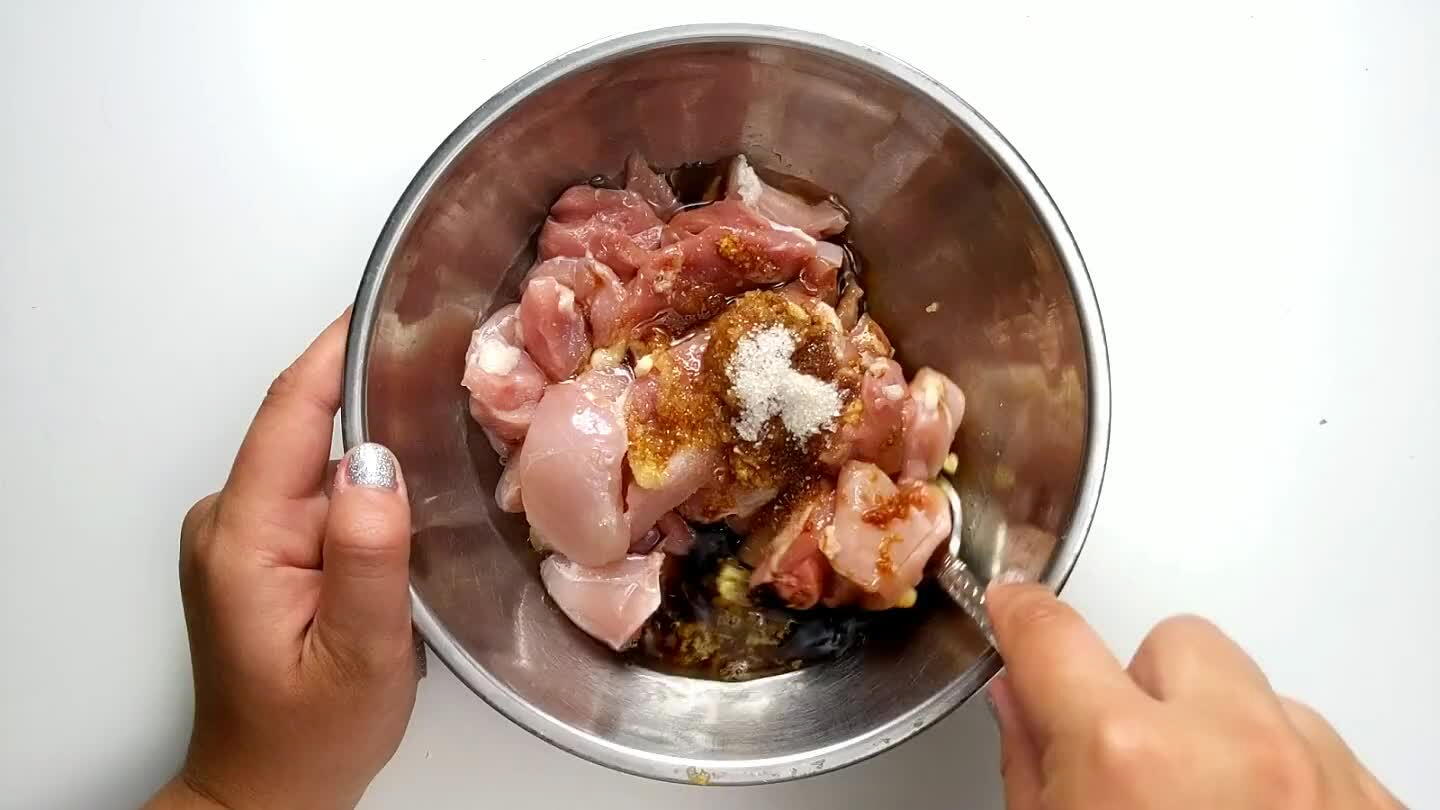 Mix to coat the chicken and then submurge it in the marinade. Set in the fridge to marinate at least 20 minutes up to 24 hours.
Heat the oil to 350°F.
Take the chicken out of the fridge to be coated in the potato starch.
Season the potato starch with salt and pepper.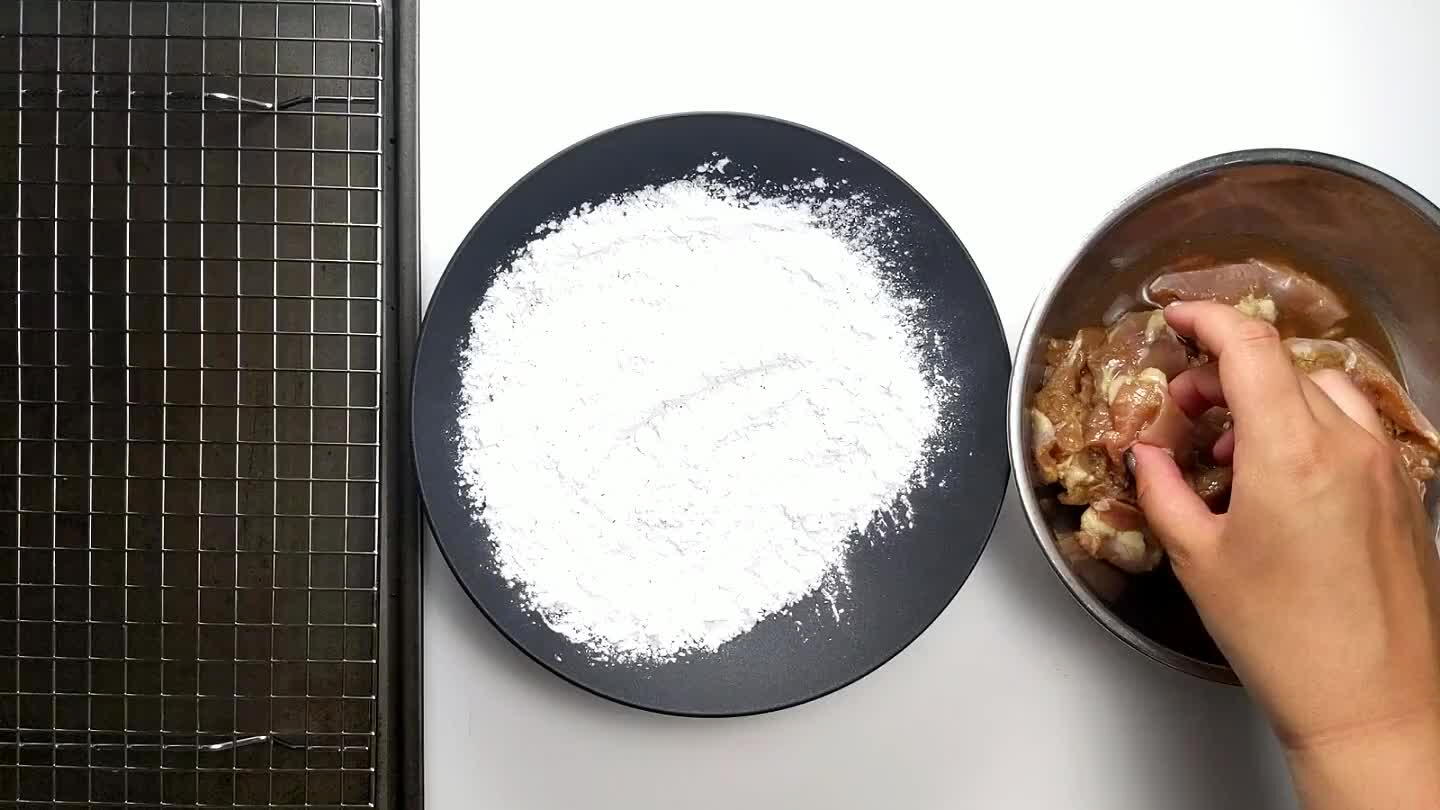 Coat the chicken pieces in a thin coating of potato starch and set on a wire rack.
Drop into the oil for about 3 minutes or until lightly browned and crispy. Keep the oil between 325°F and 350° while frying. Do not overcrowd the pot or the oil temp will go down too much.
When cooked, place the chicken pieces on a layer of paper towel. Fry the rest of the chicken making sure the oil temp stays above 325°F.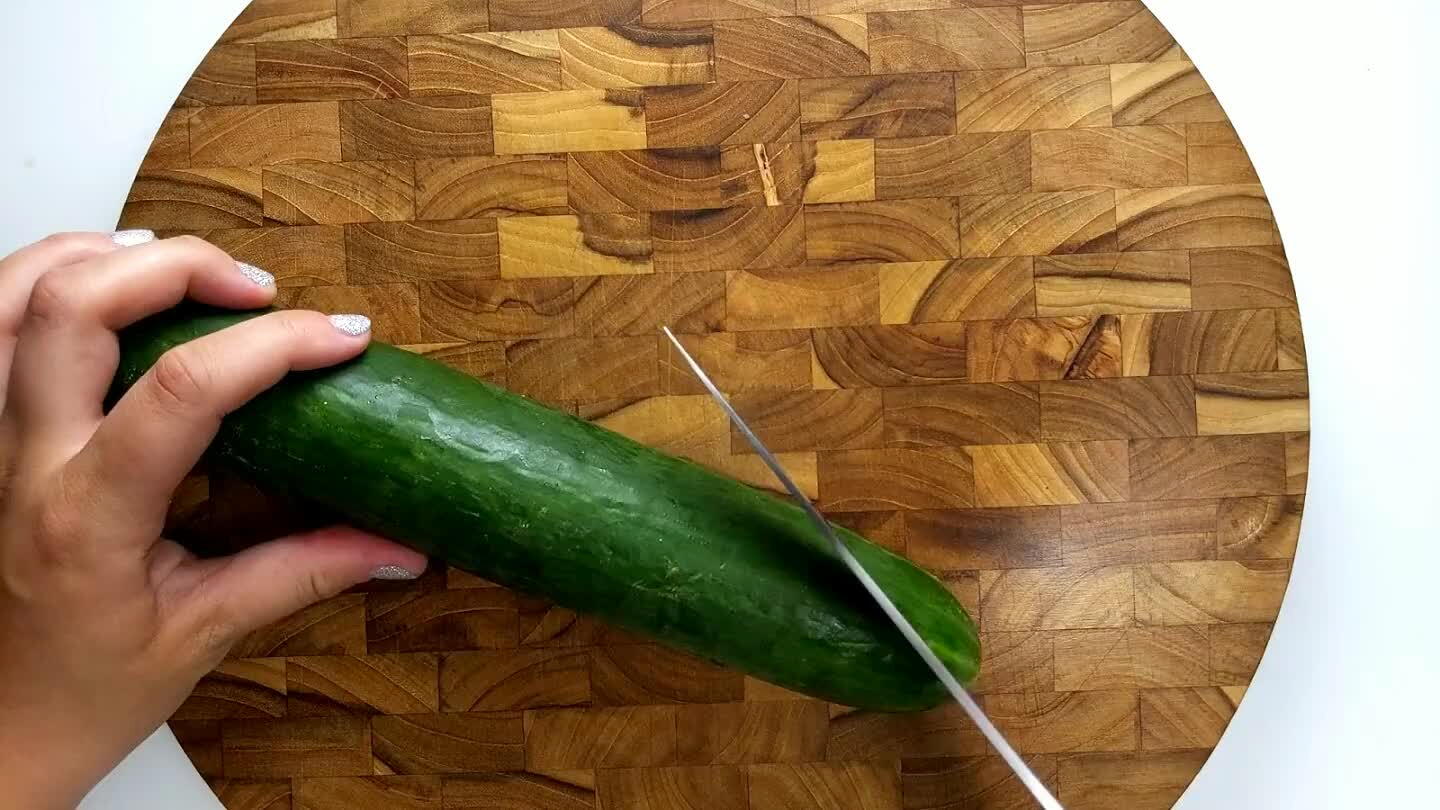 Slice the cucumber at an angle to create larger thin slices.