Keto Antipasto Stuffed Chicken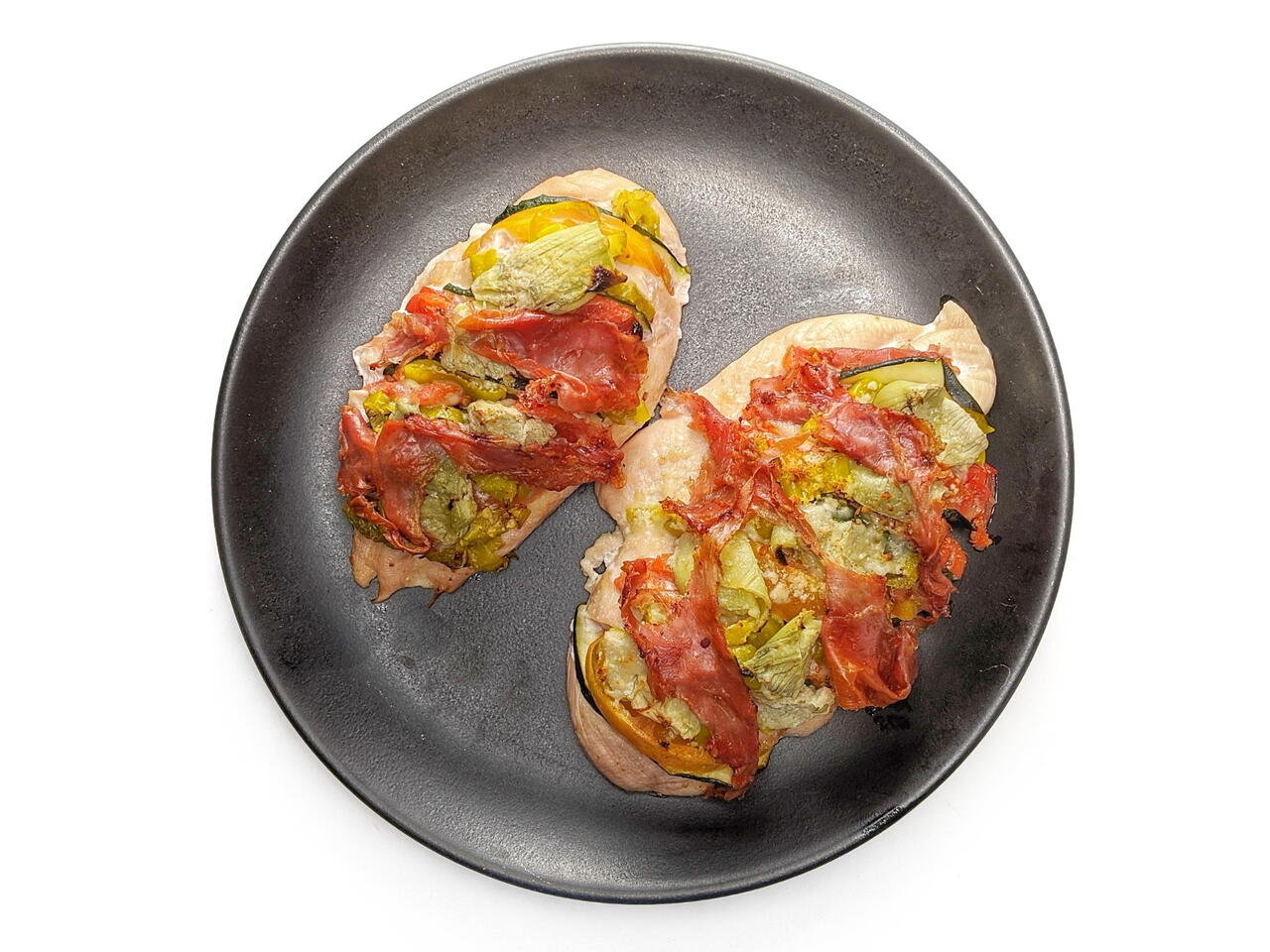 Recipe video made by Ryan
Published on 05/11/2020, viewed by 3280 , 1 Comments
4 portions
25m
Load up a chicken breast with all of the typical antipasto fixings it can handle for a fun low-carb dinner.
What you will need
2 Tomatoes
1 Zucchini
2 lb Boneless Skinless Chicken Breasts
2 Tbsp Olive Oil
4 oz. Prosciutto
9 oz. Artichoke Hearts
2 oz. Peperoncini
1/4 cup Grated Parmesan
Salt
Black Pepper
(Nutritional facts 357 calories, 30.28 g fat, 9.56 g carbohydrates, 13.12 g protein, 87 mg cholesterol, 528 mg sodium)
How to cook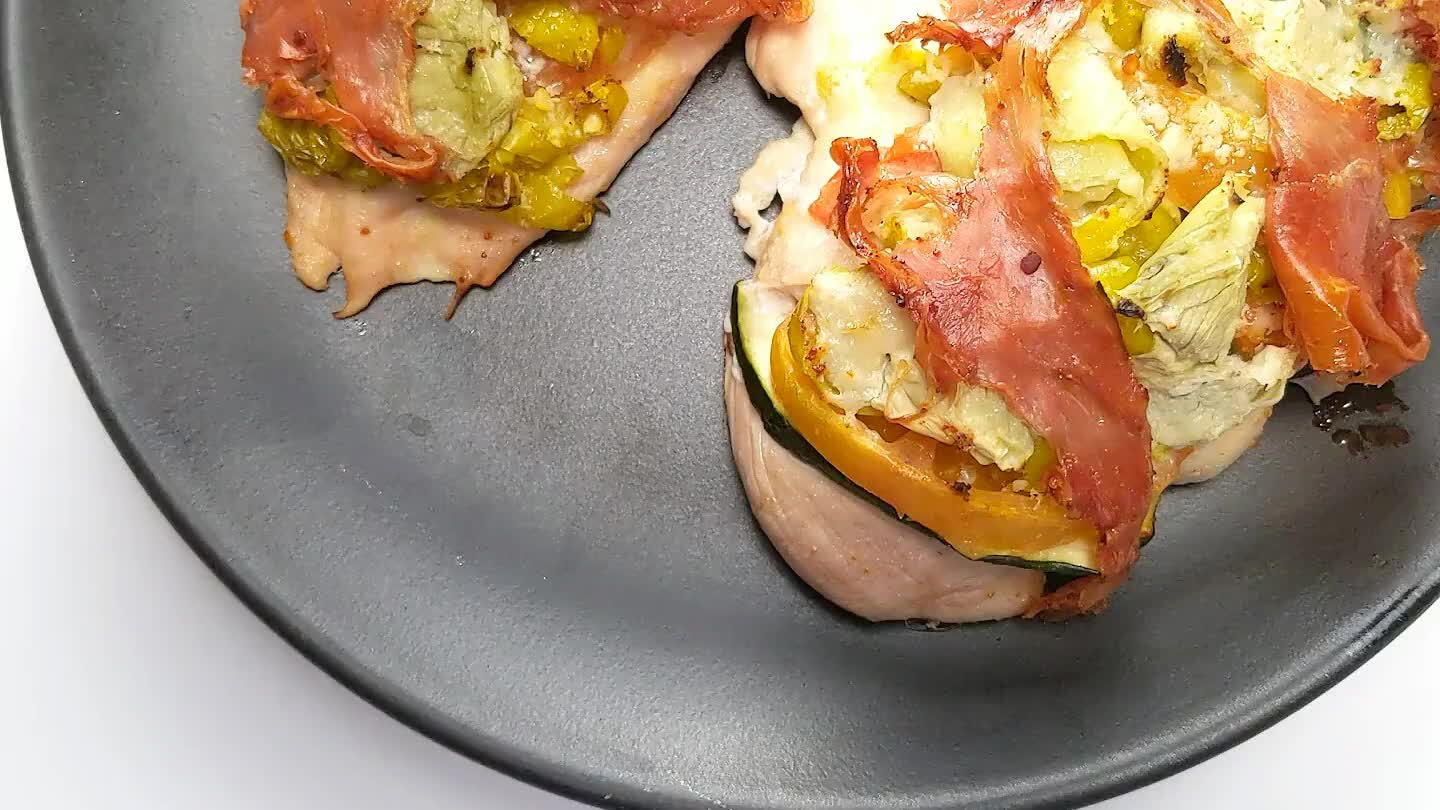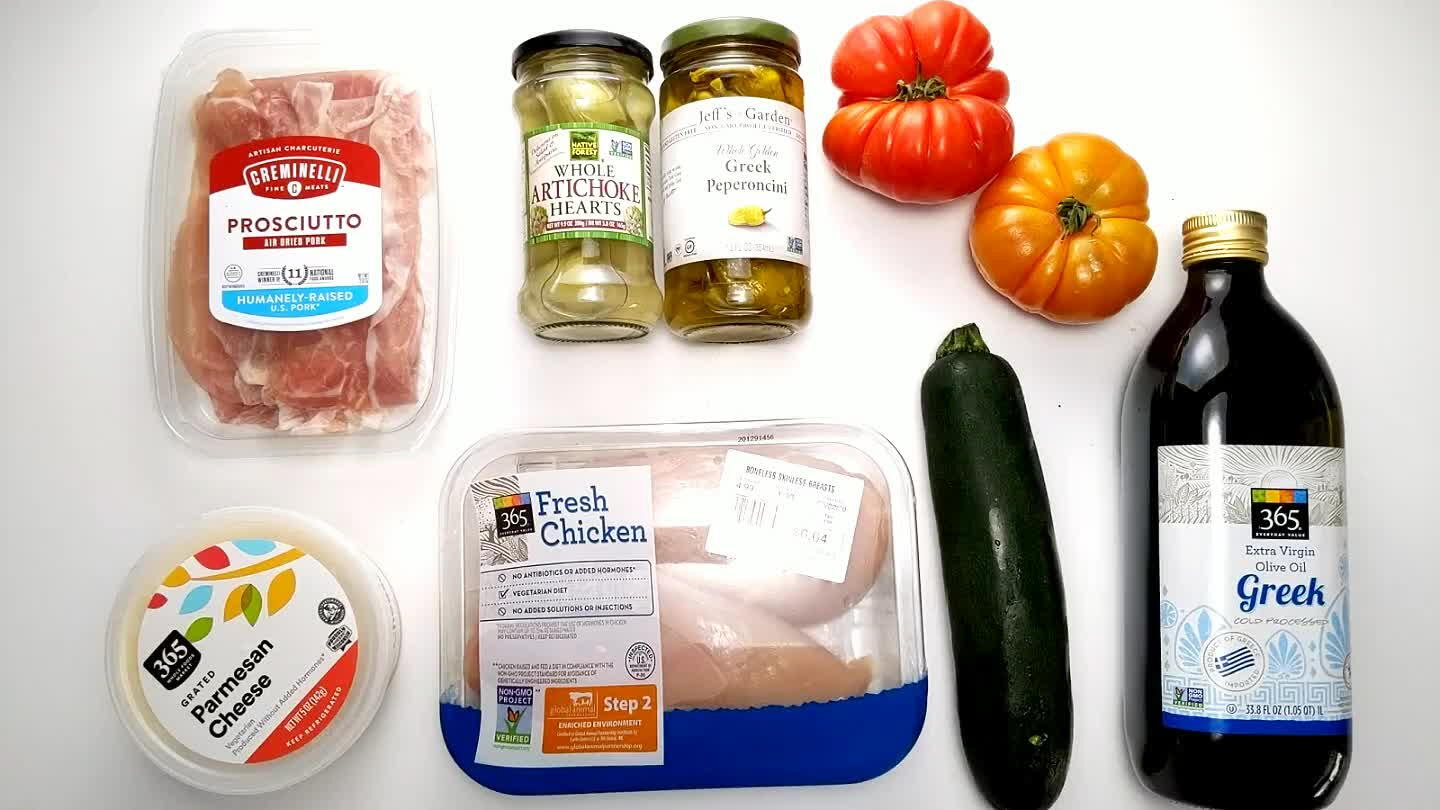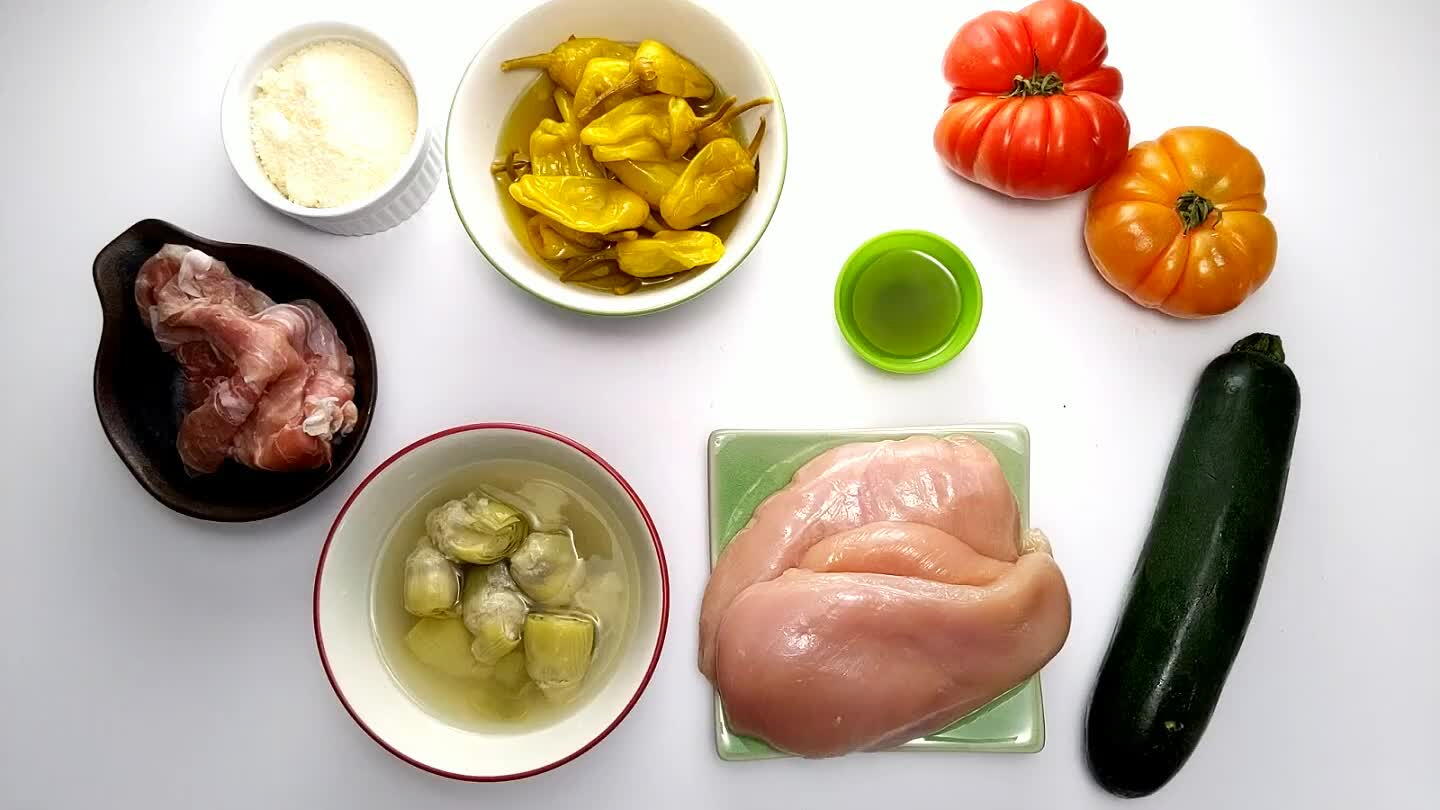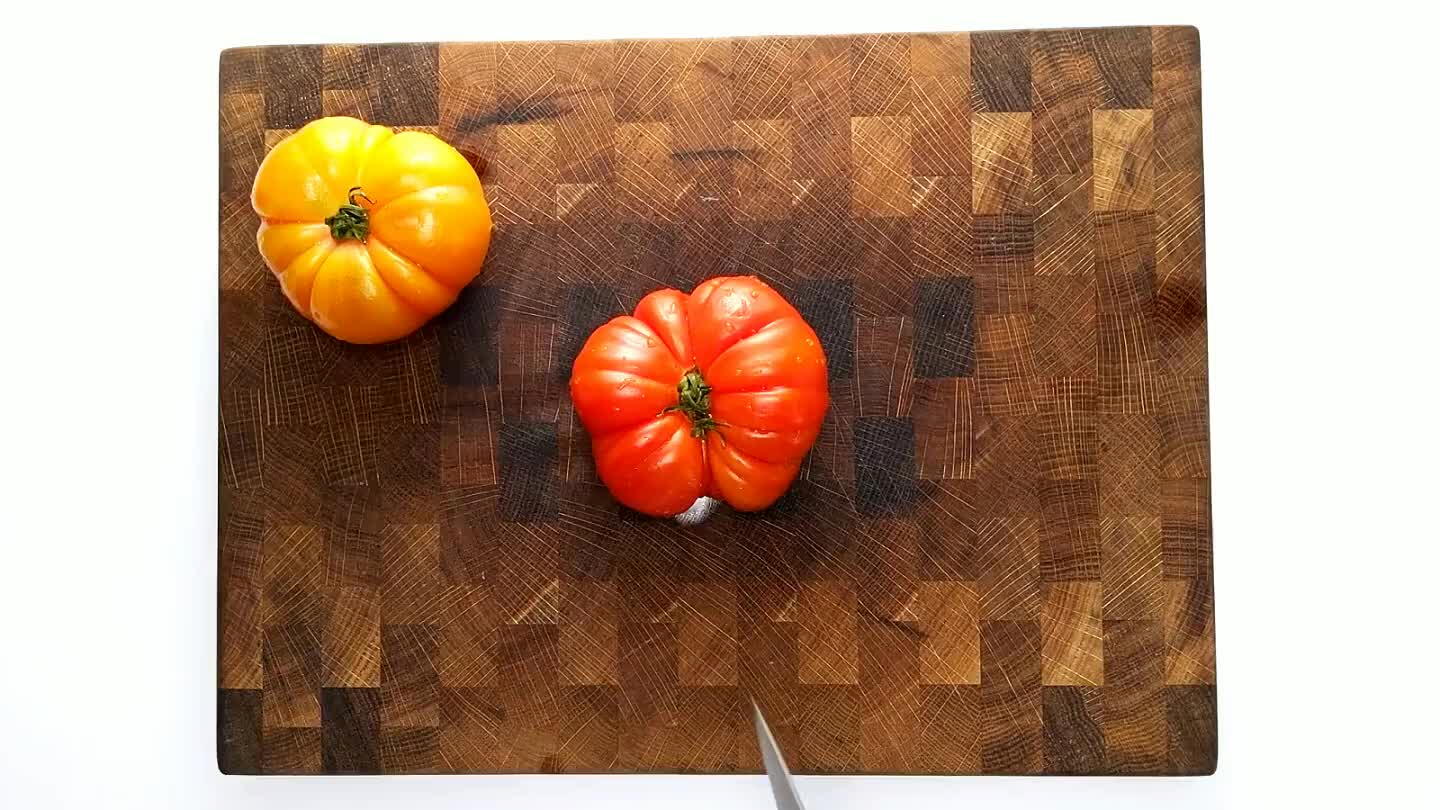 Remove tomato stem and slice tomatoes to about 1/4". For a ripe tomato you'll need a serrated knife or a well-sharpened knife to achieve clean slices.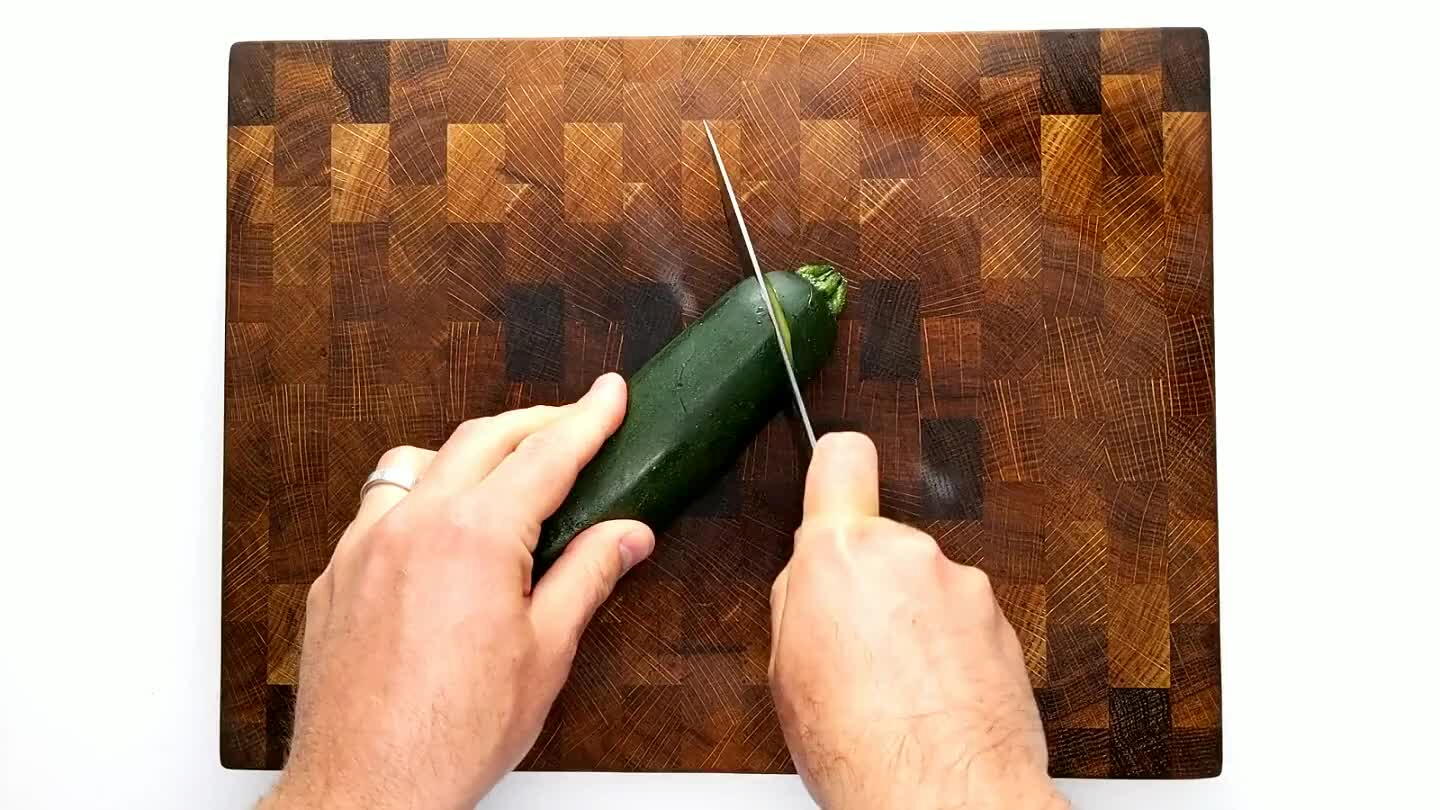 Remove and discard both ends of the zucchini. Slice in half lengthwise, then slice to a little over 1/8".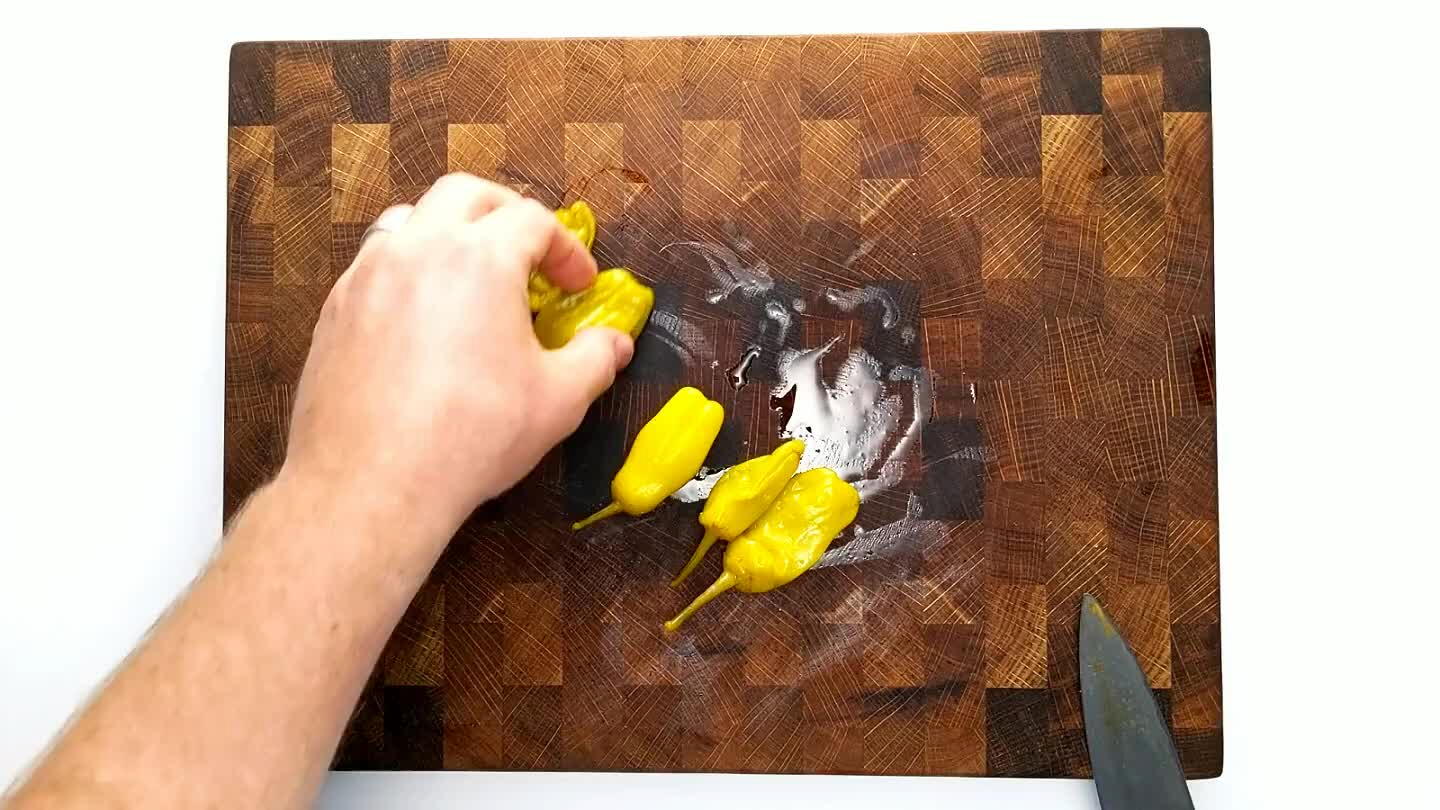 Slice about 5 or 6 large peperoncini from tip to stem into thin rounds. Discard the stem.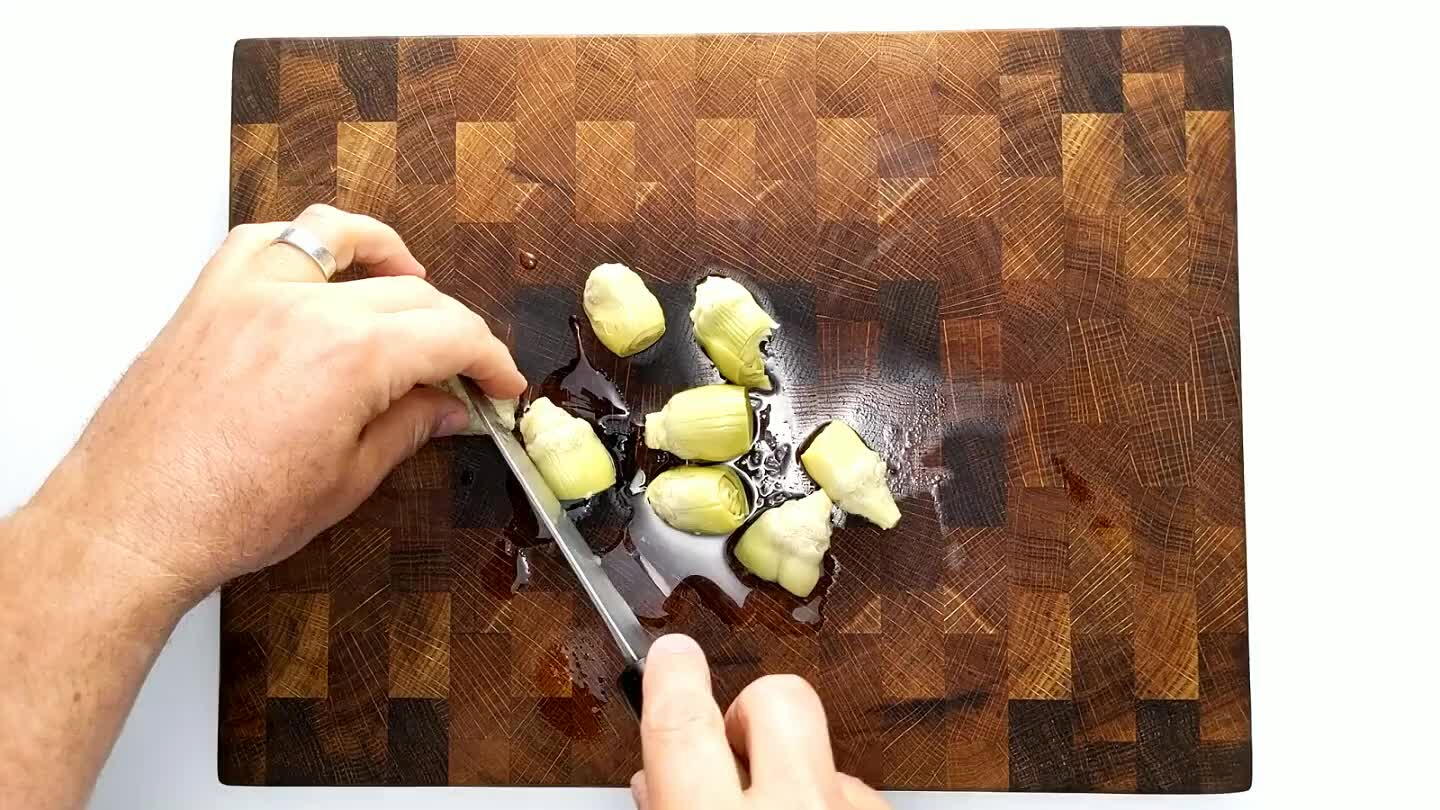 Slice the artichoke hearts in half.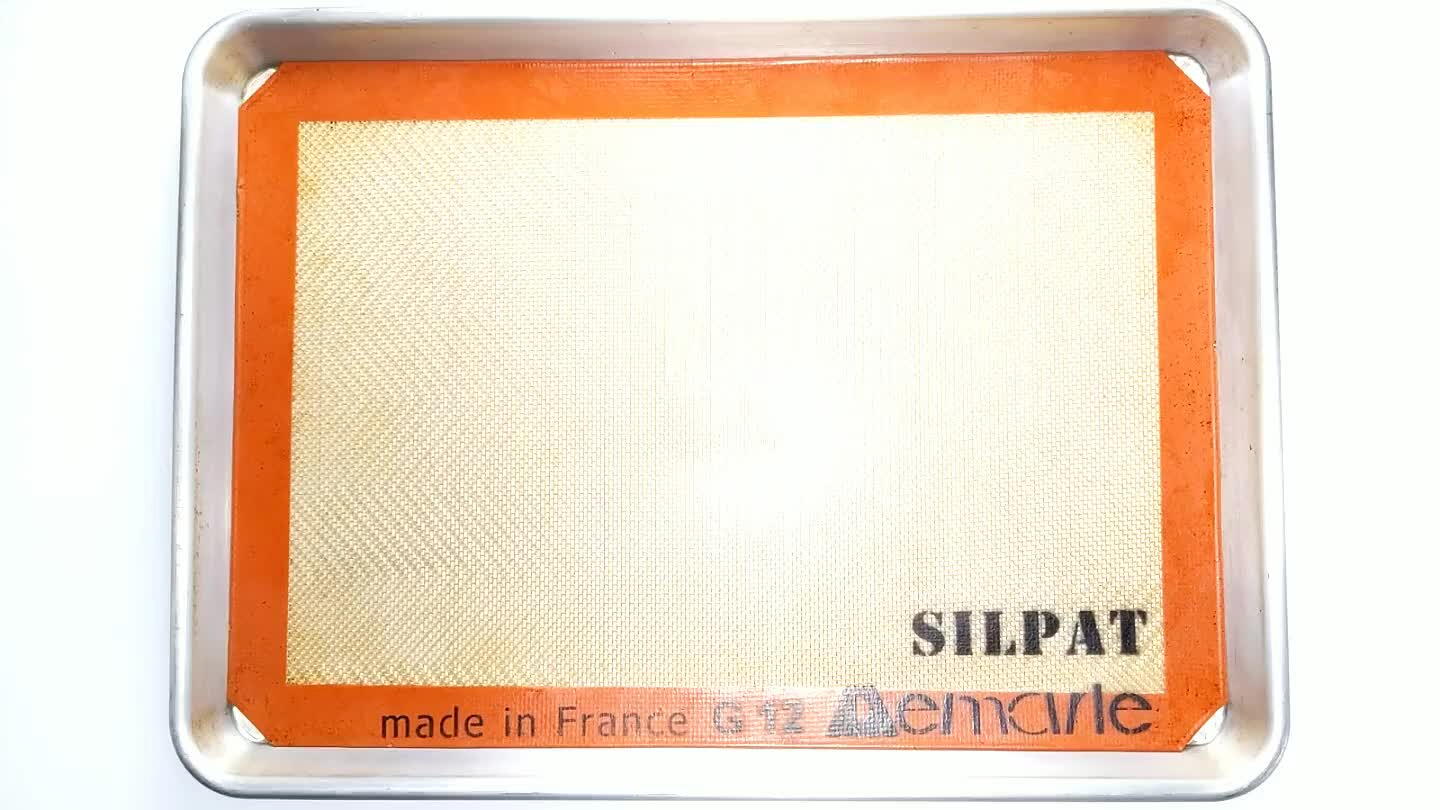 Arrange chicken breasts on a baking sheet lined with parchment or a silicon mat.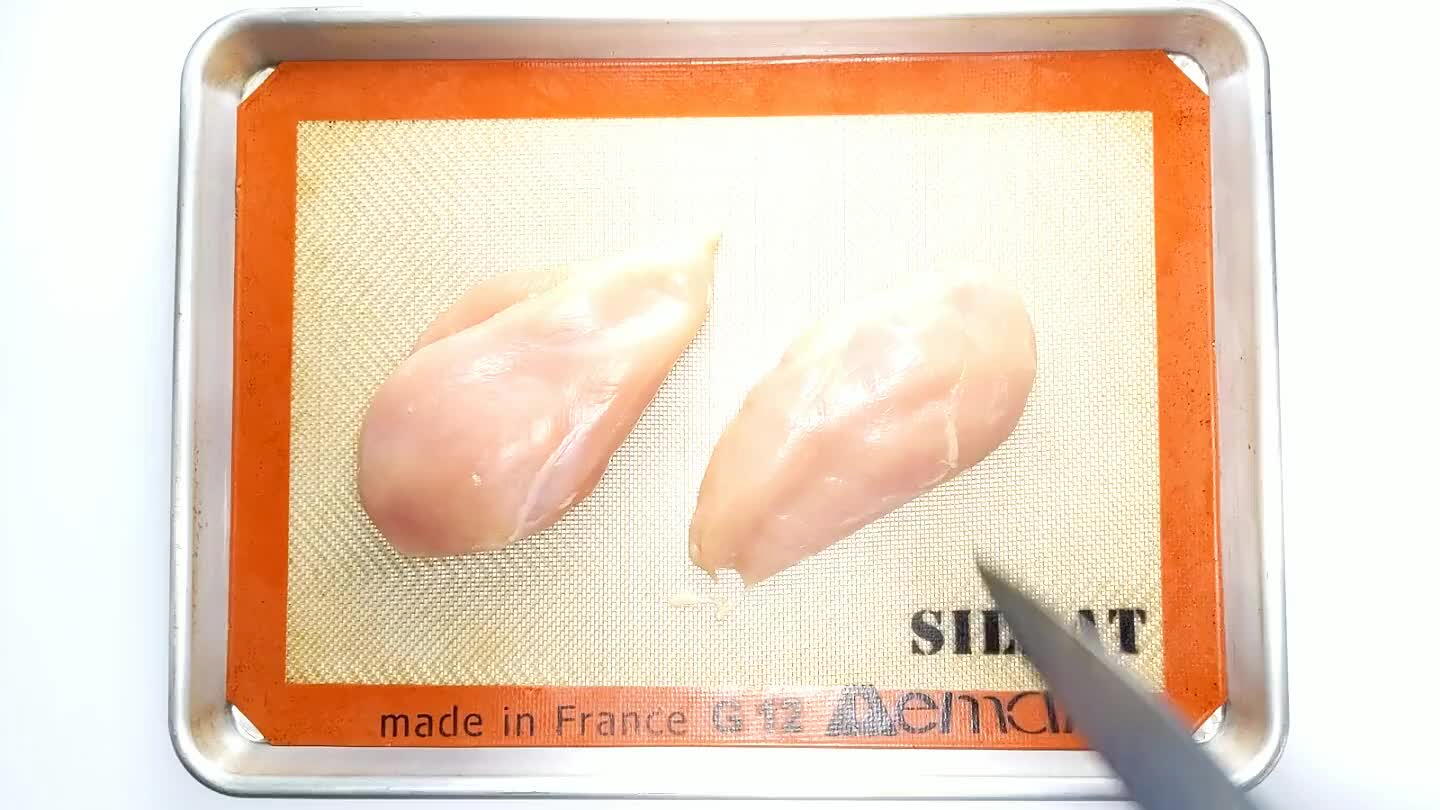 Cut some slits into the chicken breasts. You want to cut to about 1/2" or less from the bottom so that you have plenty of room for stuffing. Angling the knife will also allow more space for stuffing. Try to get at least 6 slices into the breast. Getting the slices closer together will allow for faster cooking.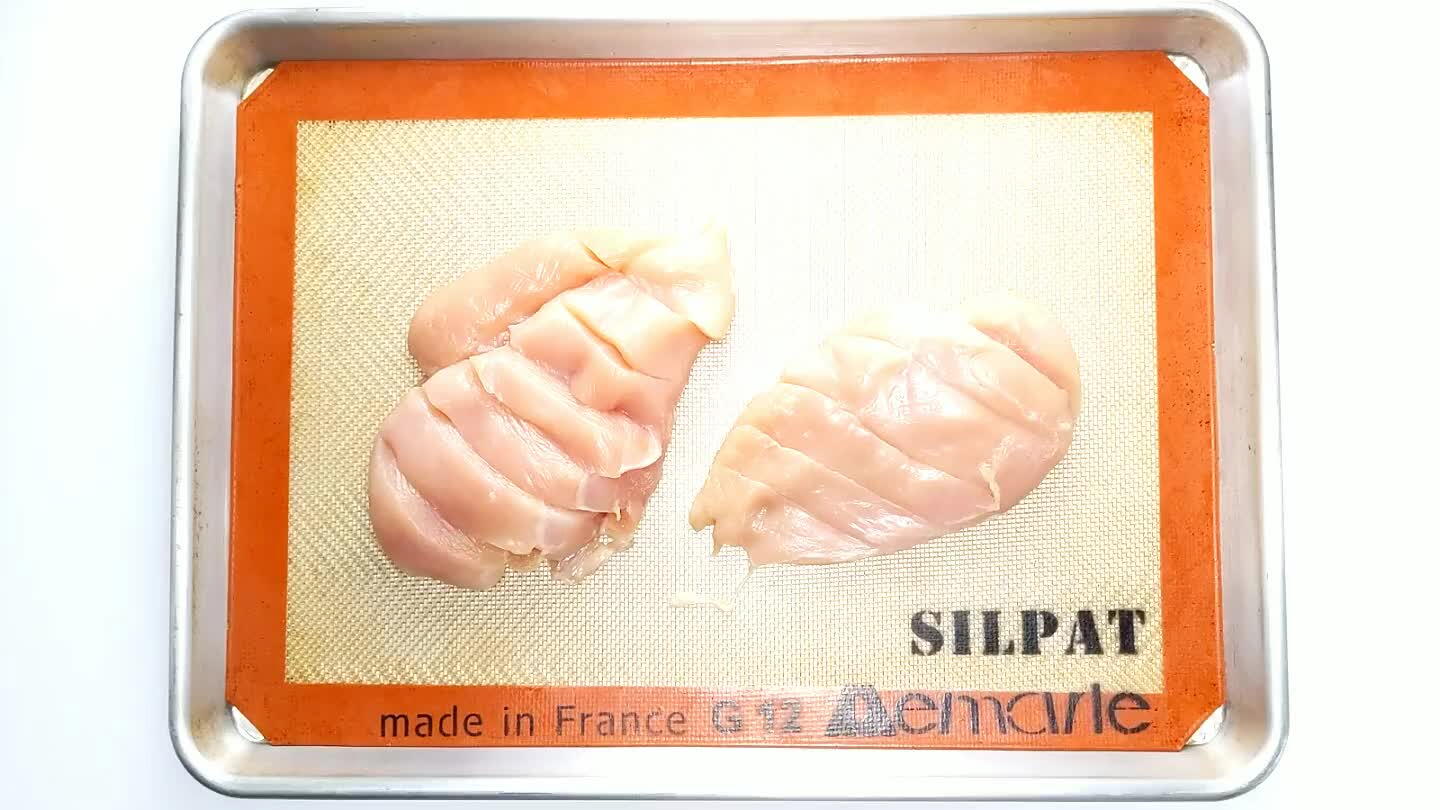 Place slices of zucchini into each slit.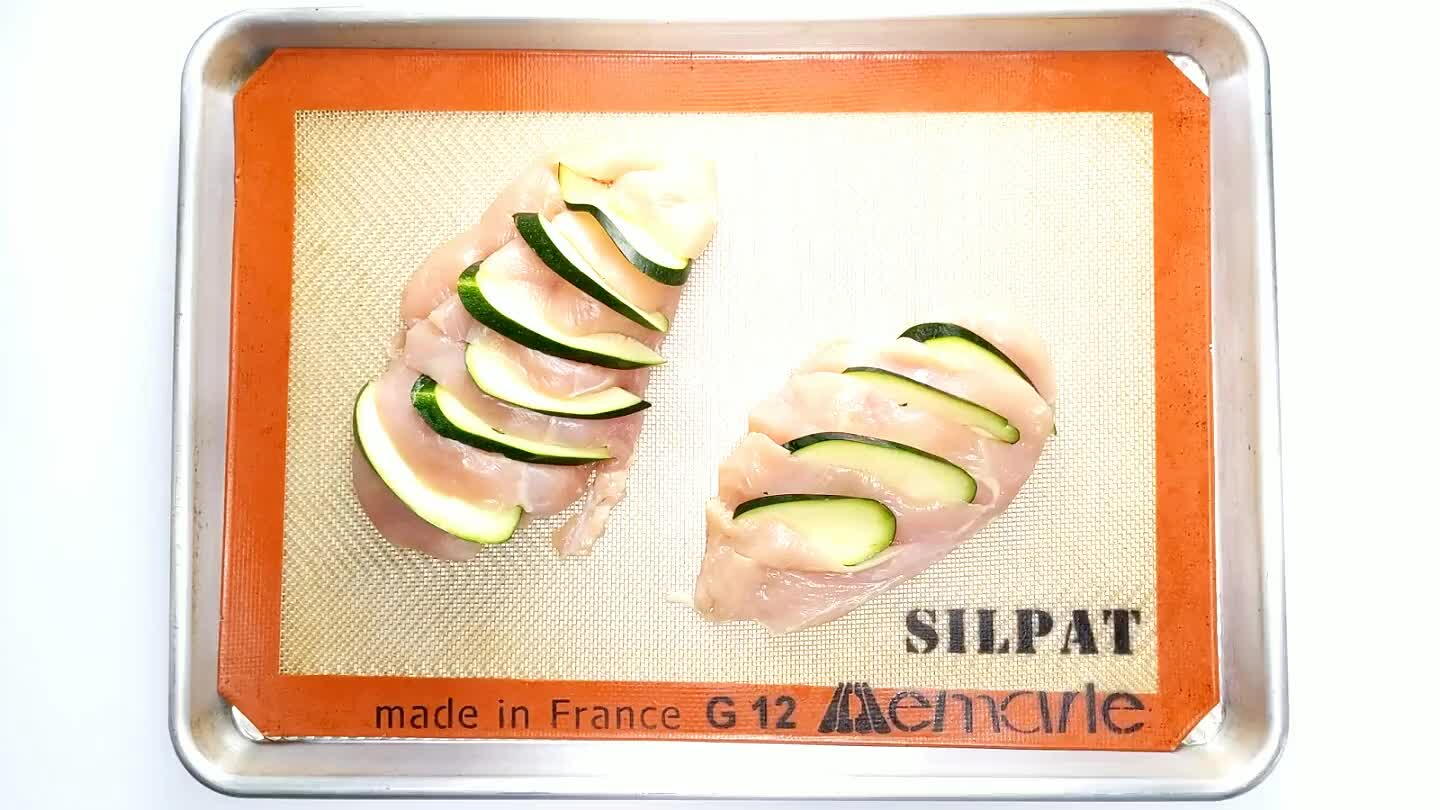 Add some slices of tomato.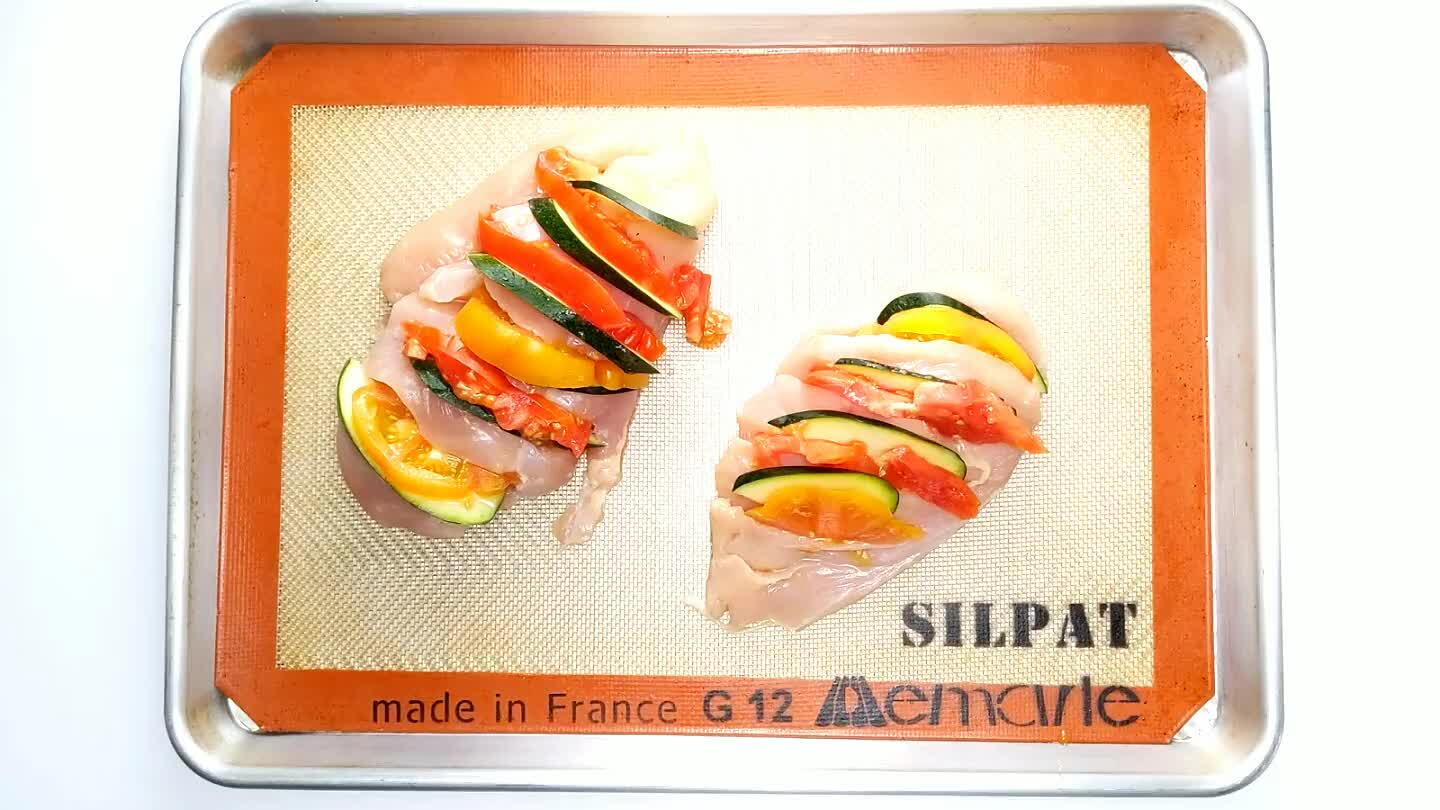 Stuff some peperoncini slices into each slit. I like a lot of peperoncini, as this provides most of the flavor for the dish, but if you're not a fan of spicy, go a little lighter.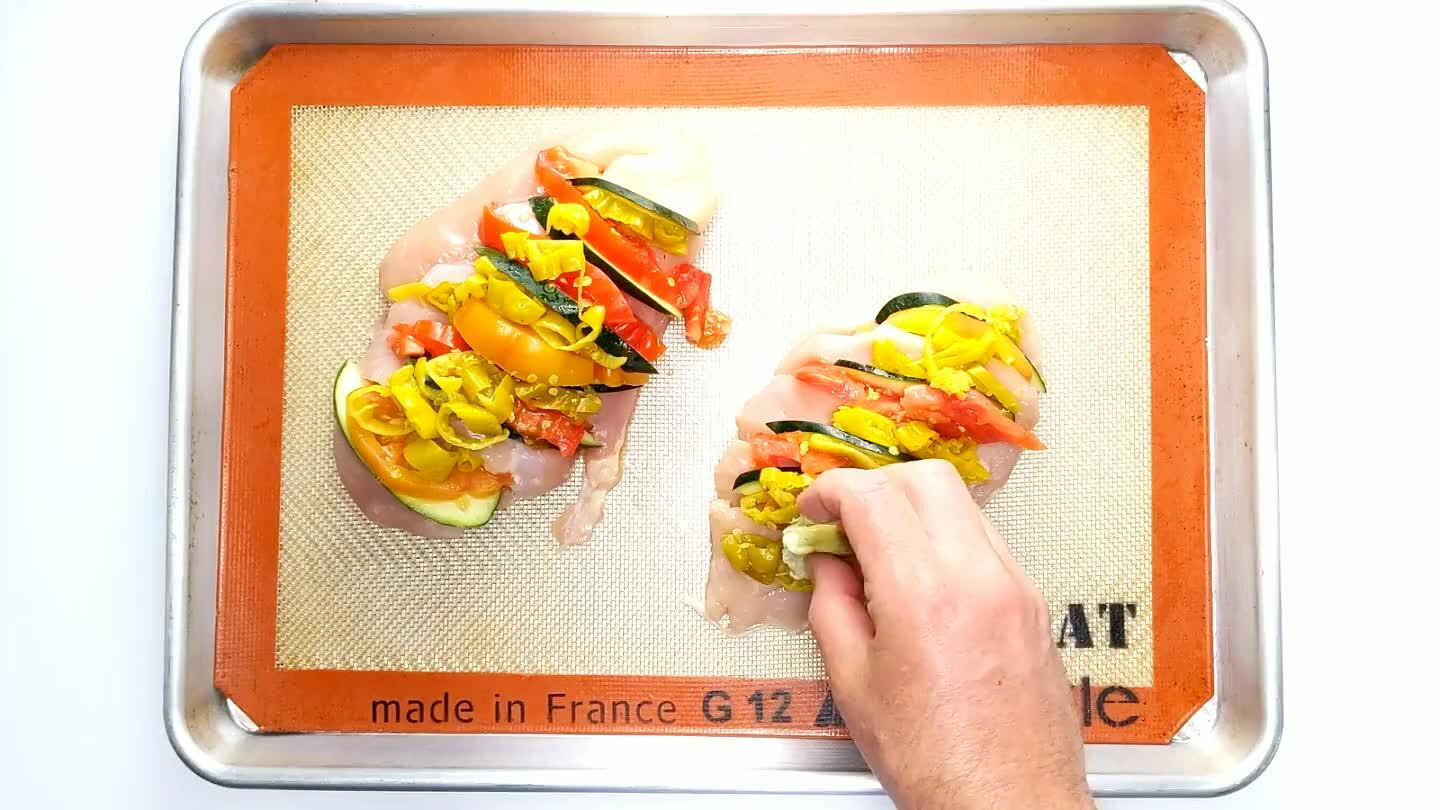 Add some artichoke hearts.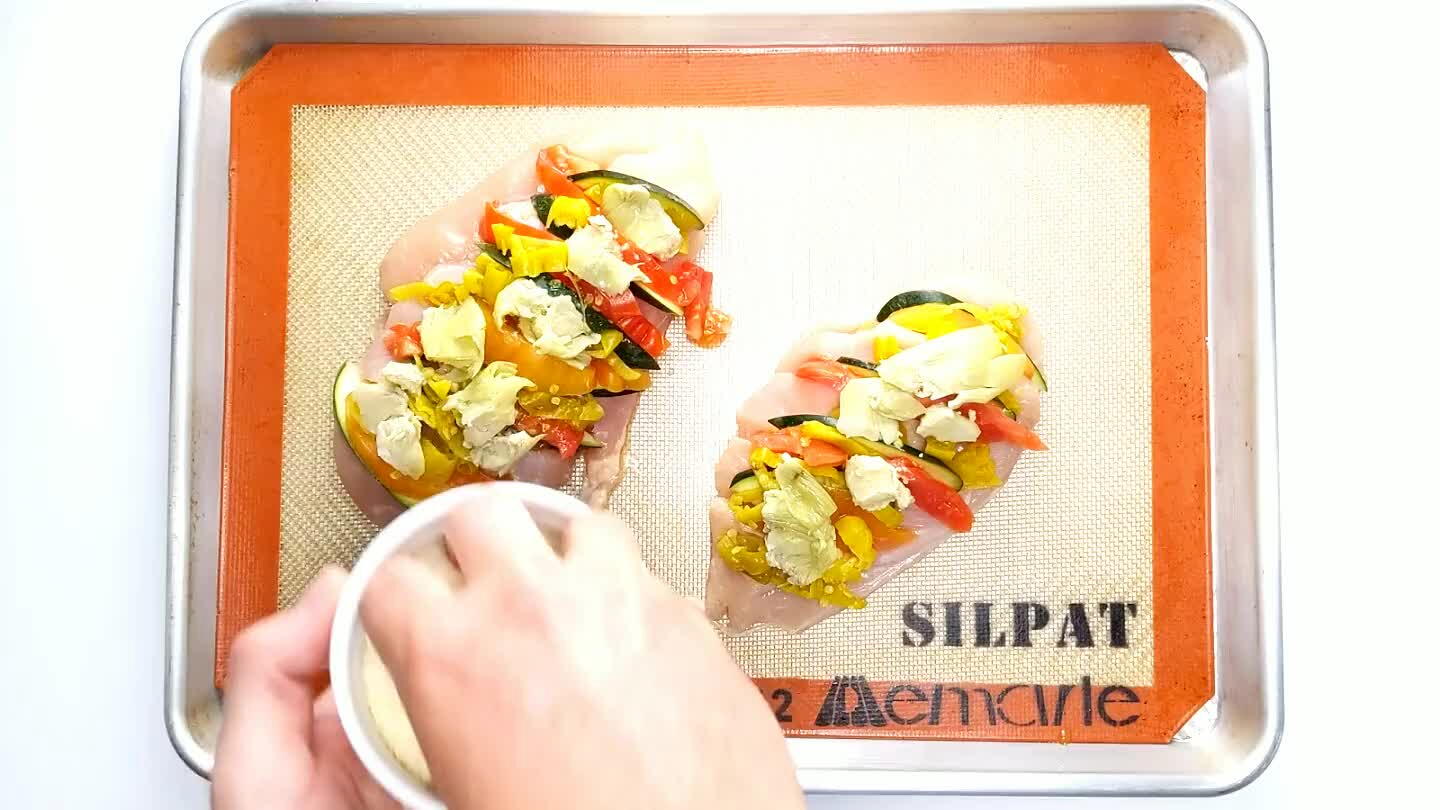 Sprinkle some parmesan on top.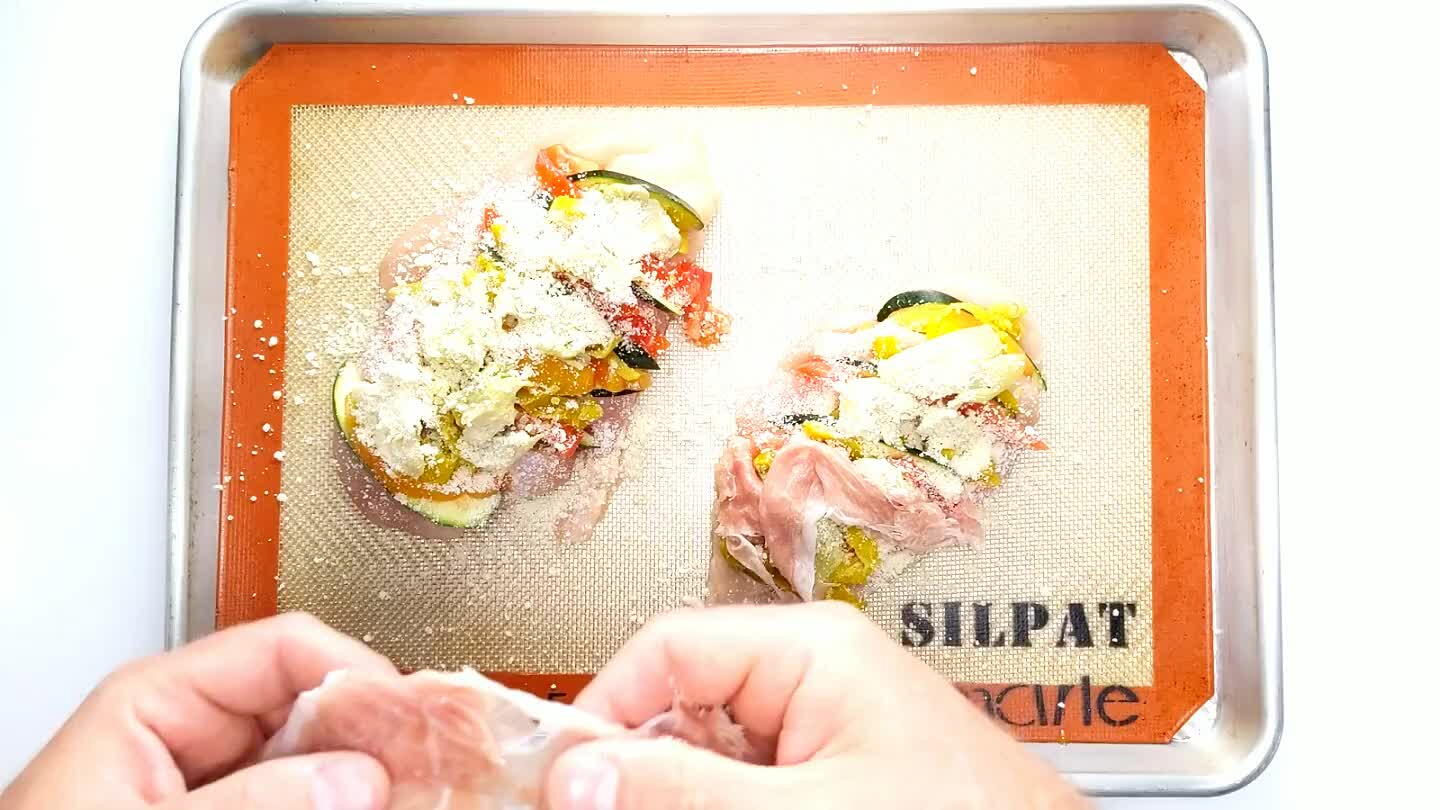 Drape a slice or two of prosciutto over the top. Use your own good judgement here as to how much prosciutto to use. The thickness of the slices can vary a lot from brand to brand.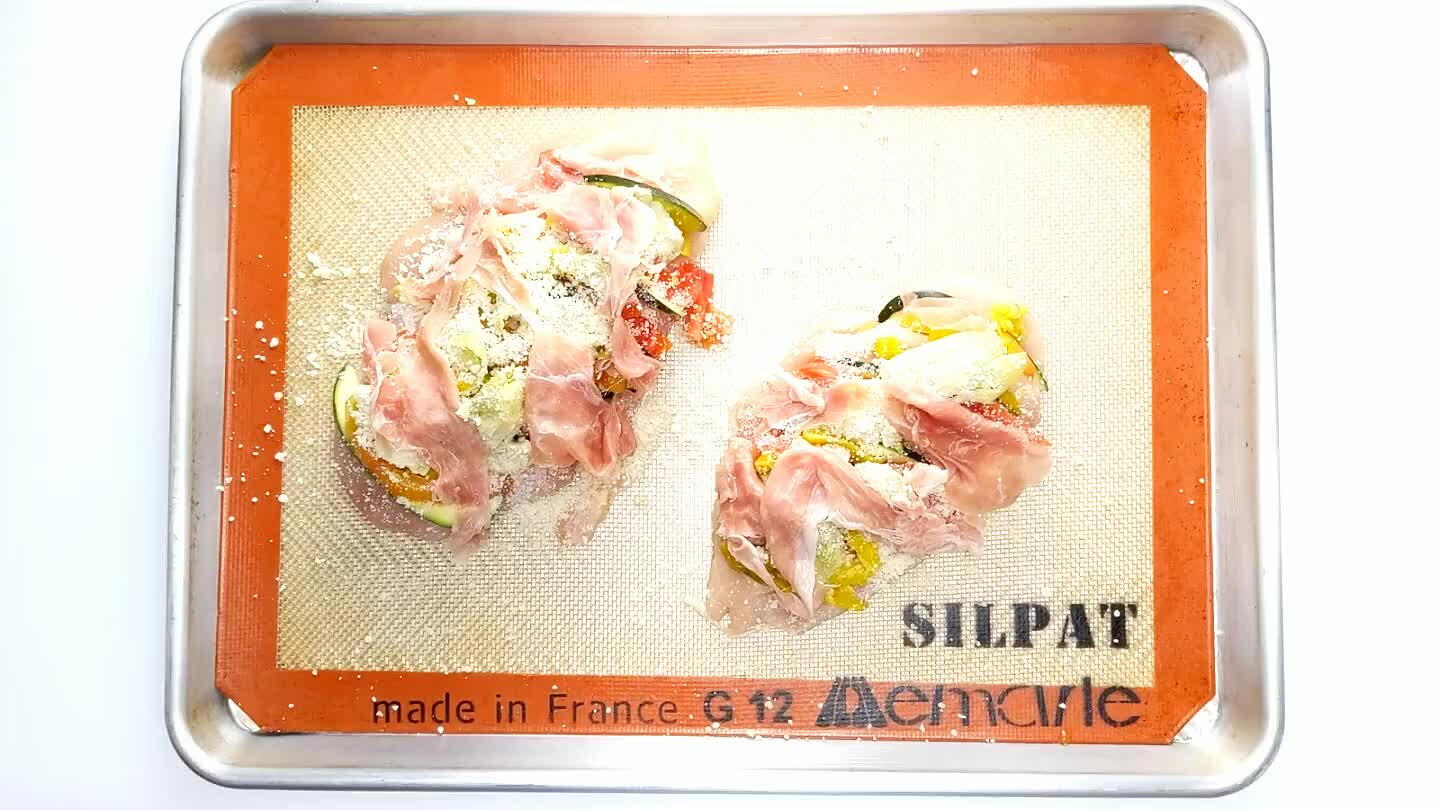 Bake the chicken for about 25 minutes, or enough to ensure a final internal temperature above 165°F. If you're within 5 degrees of that, you can usually just set the chicken aside to rest while it coasts up to the finish line. Depending on the thickness of your chicken breast, you may need to adjust the cooking time by 5-10 minutes in either direction to hit that final temperature.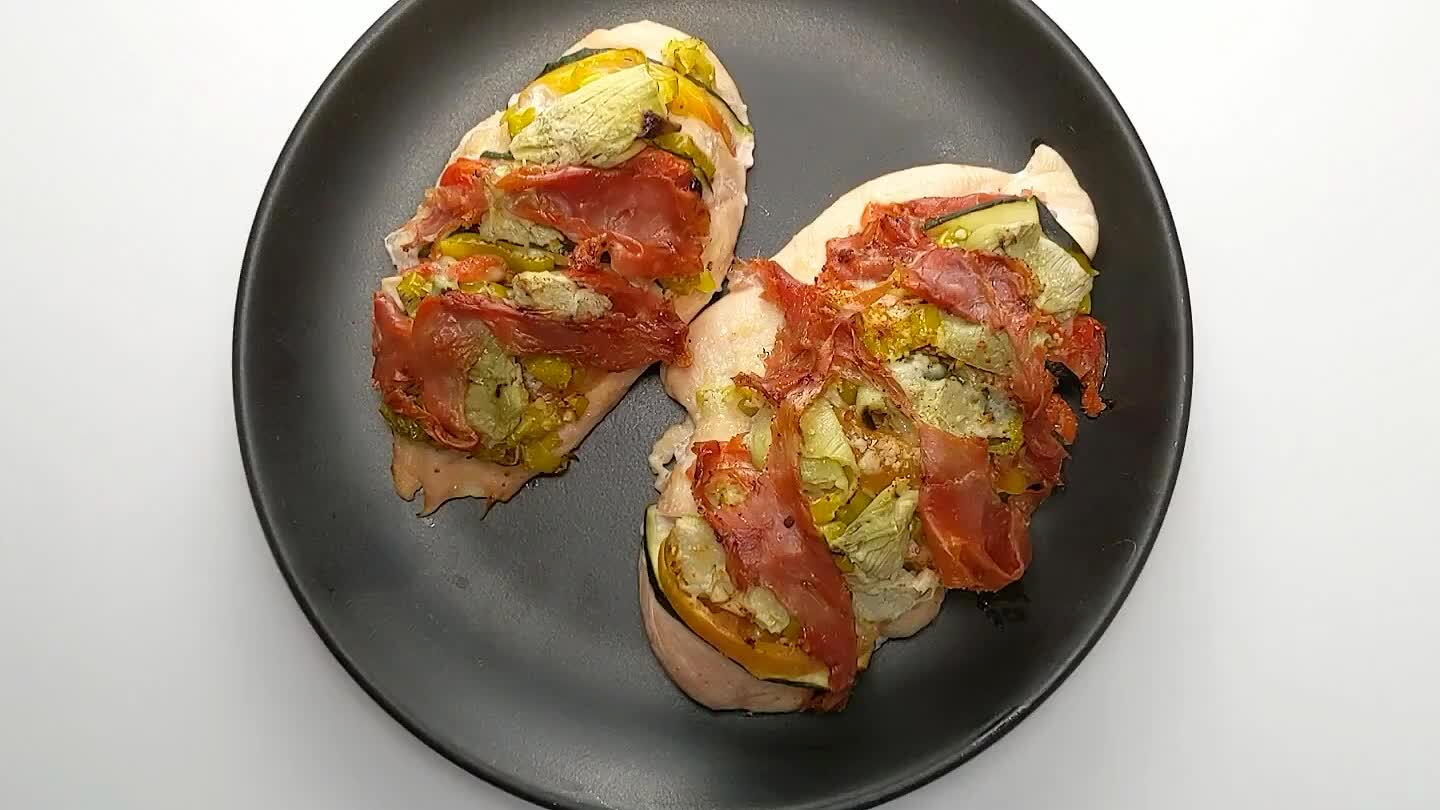 Comments