Kielbasa and Rice Skillet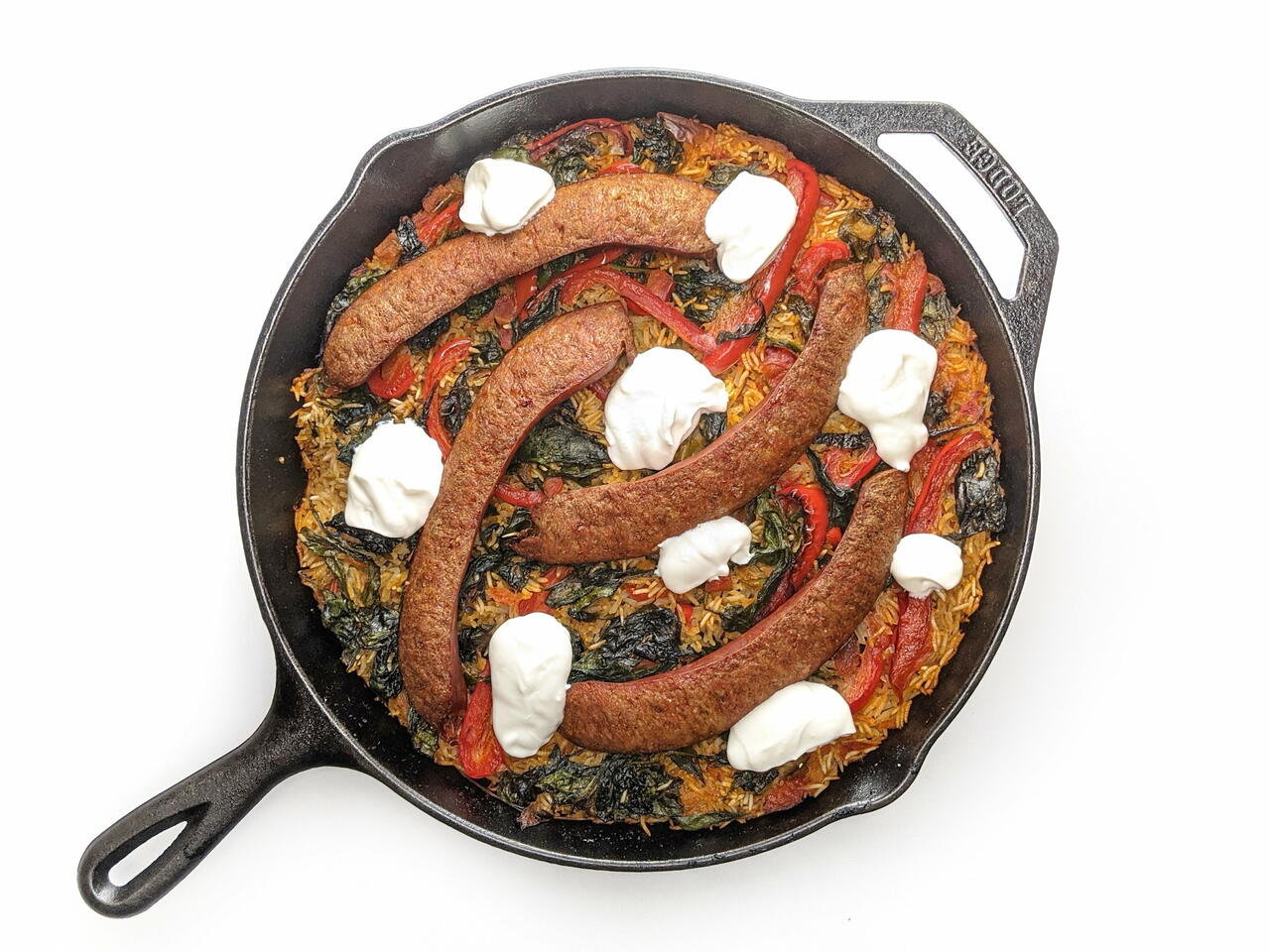 4 portions
40m
I've been experimenting with rice skillets for some time now, and this is one of my favorites. Super easy to make, and plenty of flavor.
What you will need
1 Bell Pepper
1/4 cup Sour Cream
1 Lime
1/4 cup Olive Oil
5 oz. Washed Spinach
8 oz. Salsa
2 cups White Rice
3 cups Water
12 oz. Kielbasa
(Nutritional facts 149 calories, 7.52 g fat, 16.97 g carbohydrates, 3.43 g protein, 10 mg cholesterol, 199 mg sodium)
How to cook
Preheat oven to 400°F
Preheat your oven to 400°F.
Slice the red bell pepper in half through the stem. Remove the seeds and stem. Slice into strips.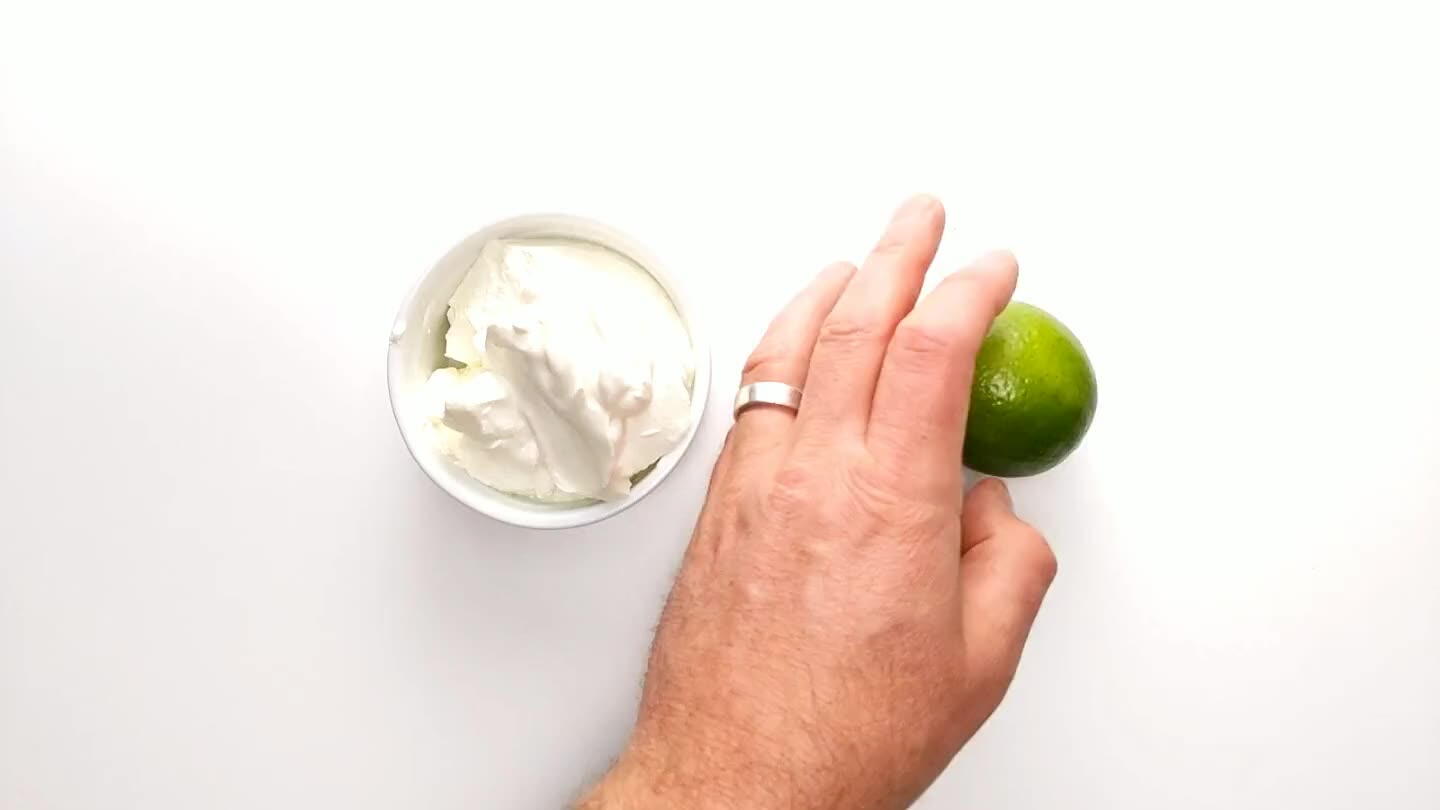 Halve the lime and squeeze the juice from both halves into the sour cream to make a simple lime crema to serve with this skillet. Add some lime zest to the sour cream for extra points.
Heat some olive oil in a large, heavy skillet over high heat.
Add the sliced bell pepper and cook just until slightly darkened and tender.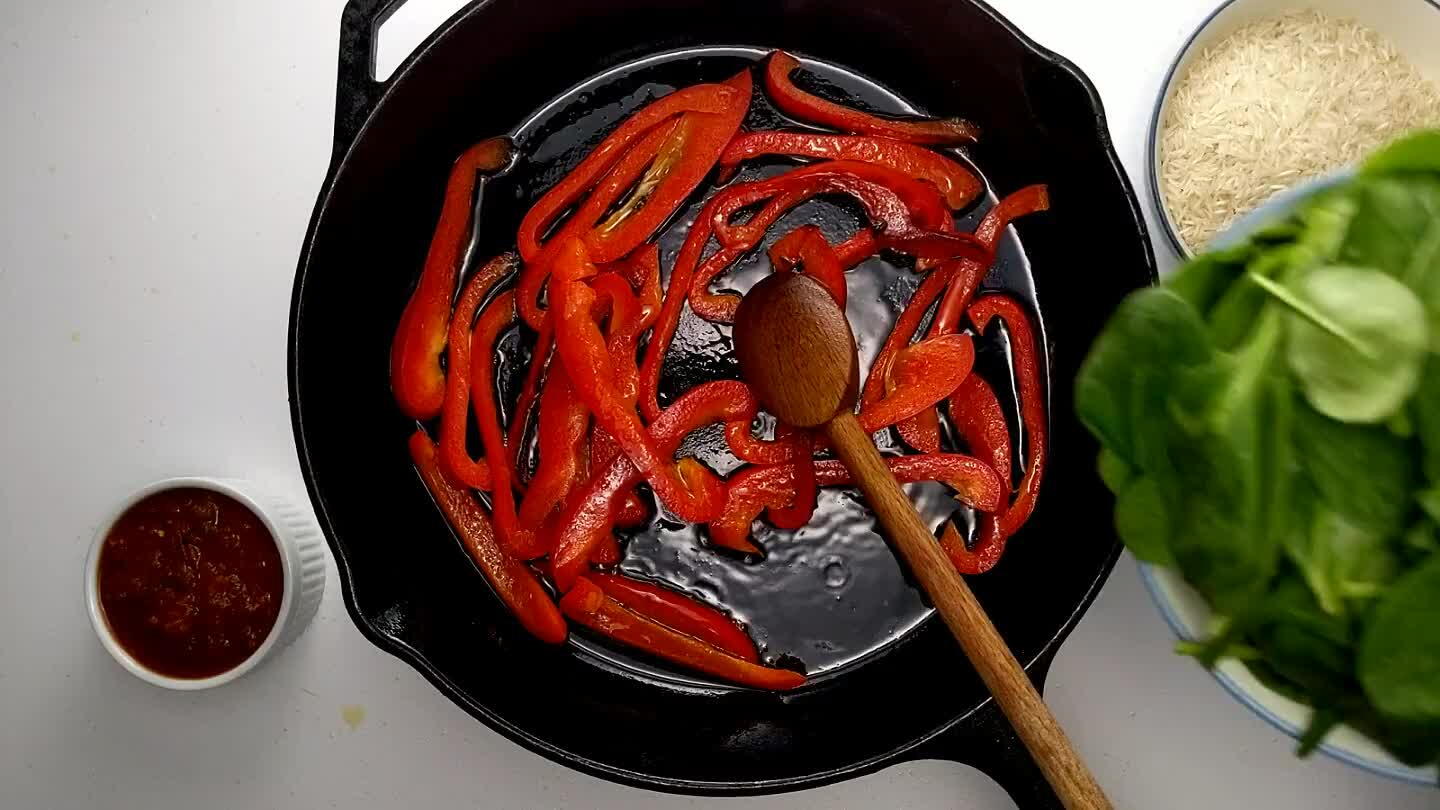 Add the spinach.
Add the salsa.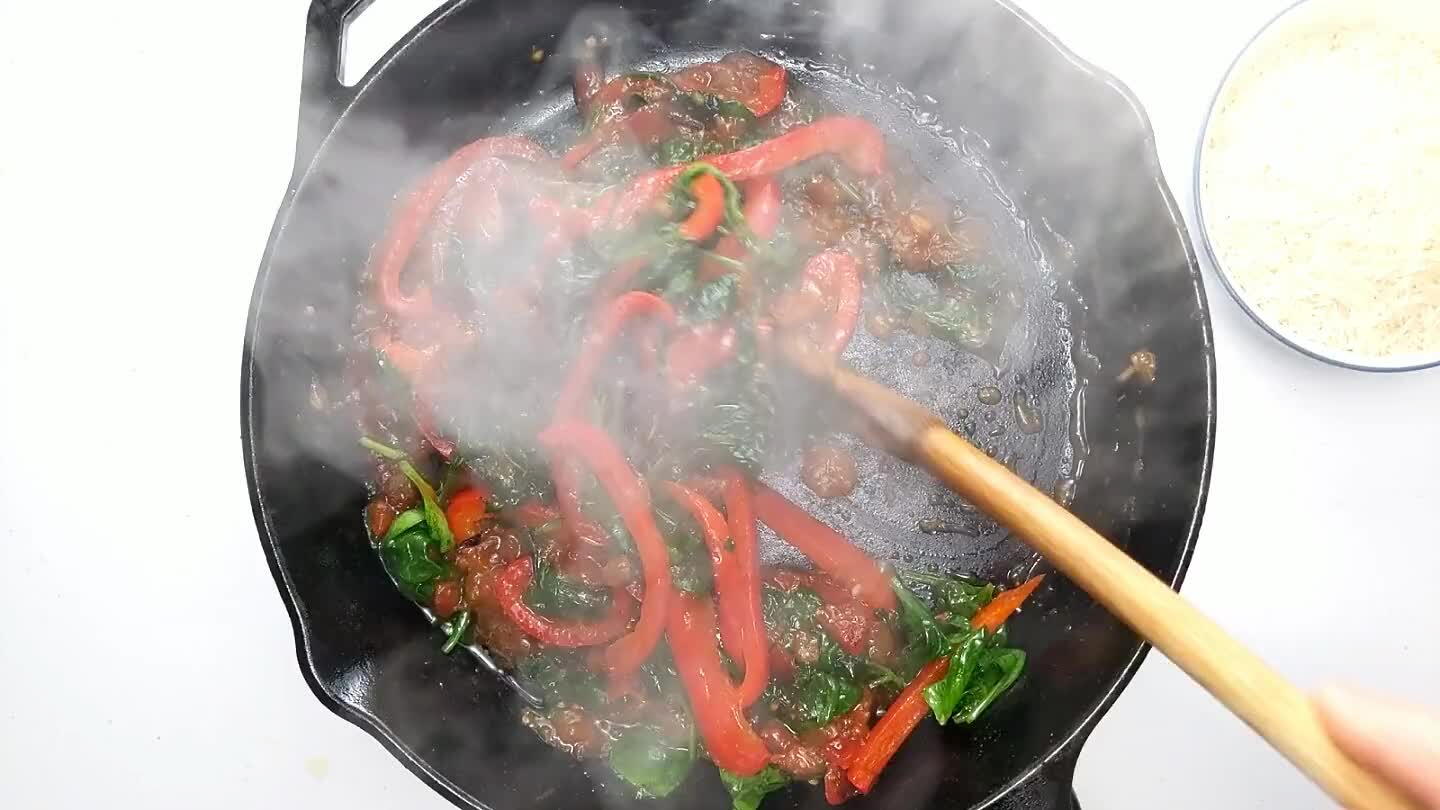 Stir in the rice.
Stir in the water and let the rice settle below the level of the water. Feel free to substitute any broth you may have on hand for more flavor.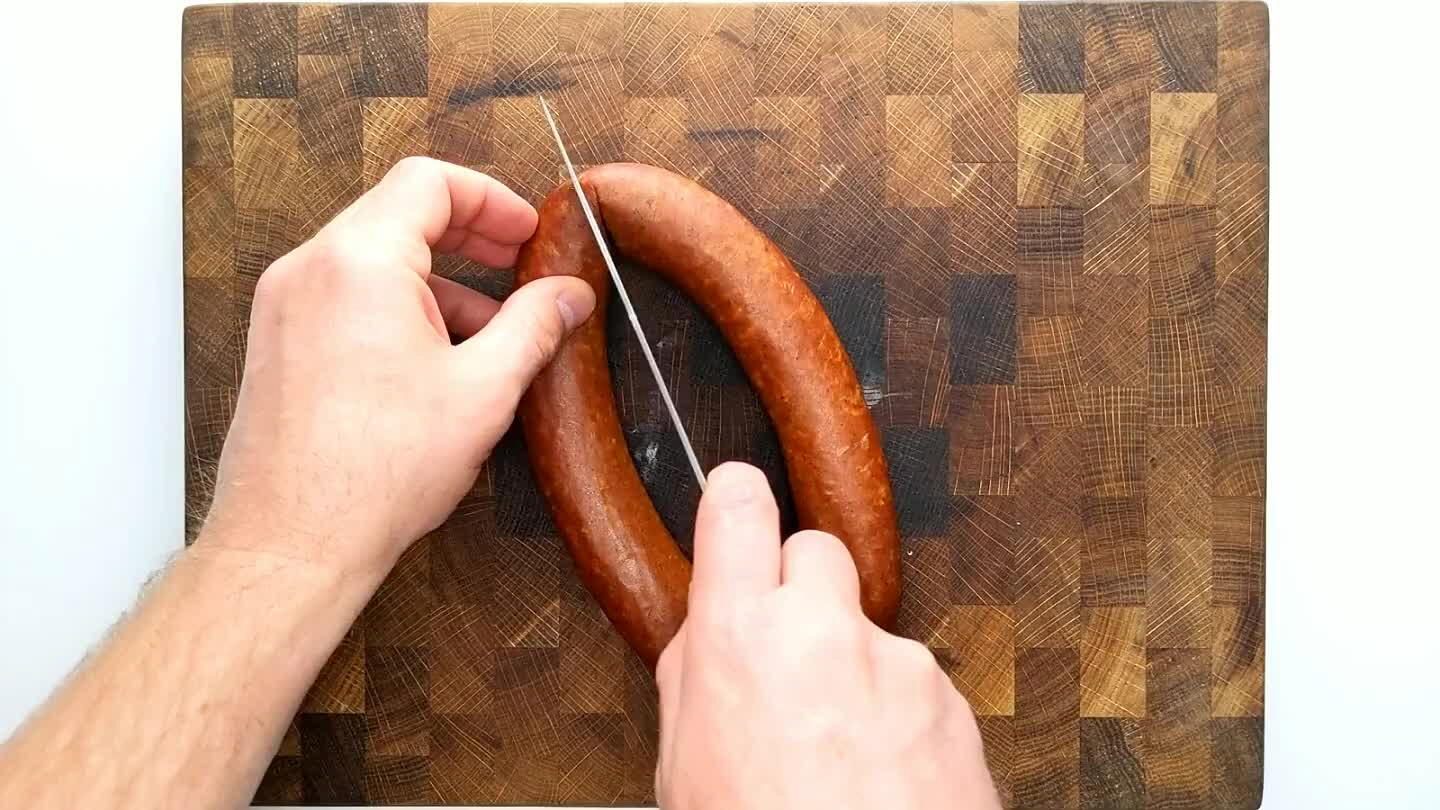 Slice the kielbasa in half lenthwise and arrange the slices on top of the rice.
Into the oven for 25 minutes.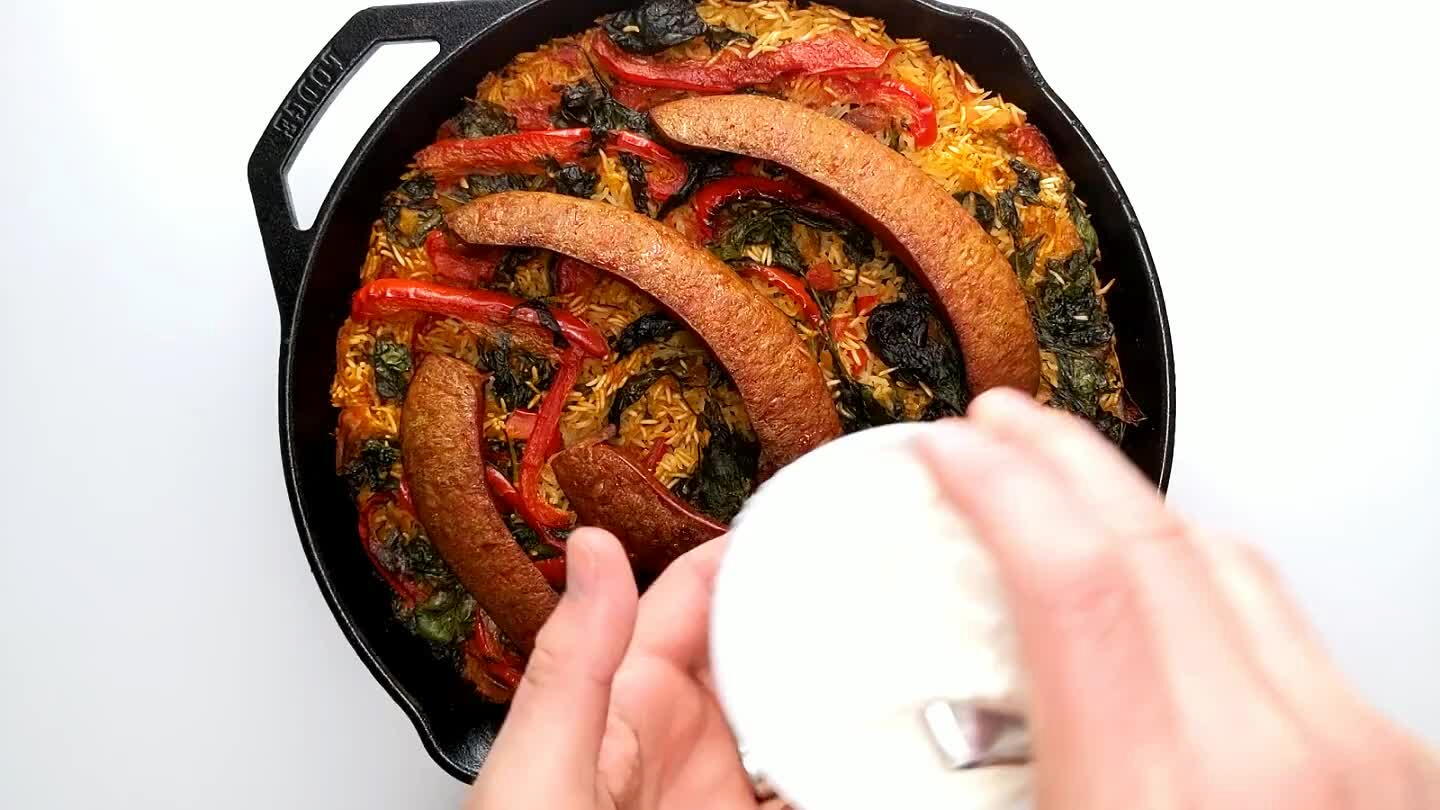 Serve with plenty of lime crema to compliment the heat of the salsa and kielbasa.