Korean Beef and Tofu Stew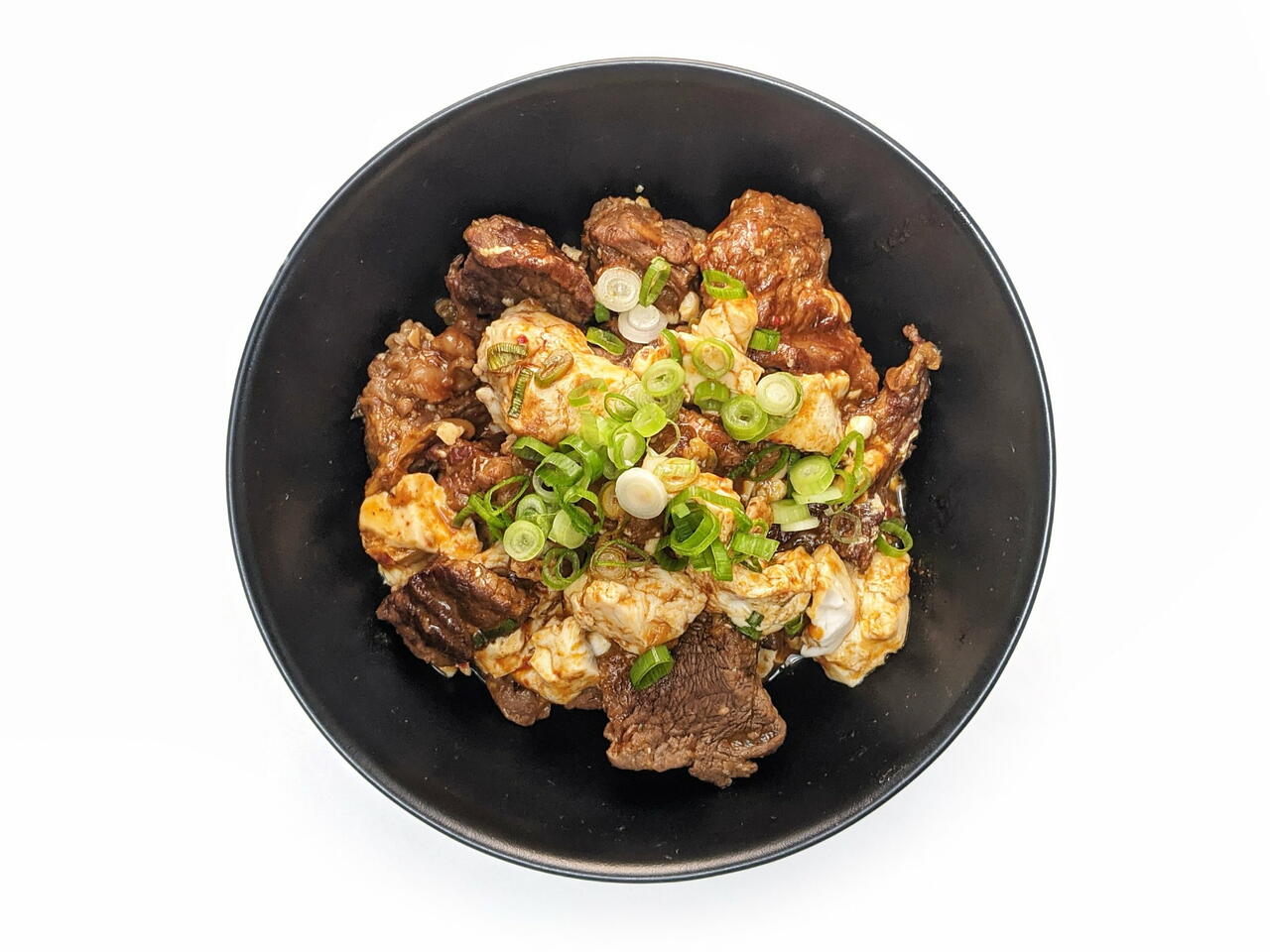 4 portions
75m
Tender chunks of beef, some simple Korean flavors, and silky simmered tofu. This dish is crazy easy to make and full of flavor.
What you will need
4 cloves Garlic
1/2 cup Kimchi
1 bunch Scallions
1 Tbsp Toasted Sesame Oil
1/2 lb. Beef Stew Meat
1 Tbsp Gochujang
1 Tbsp Beef Bouillon
1 cup Water
1 lb Silken Tofu
(Nutritional facts 87 calories, 2.48 g fat, 9.31 g carbohydrates, 8.26 g protein, 0 mg cholesterol, 302 mg sodium)
How to cook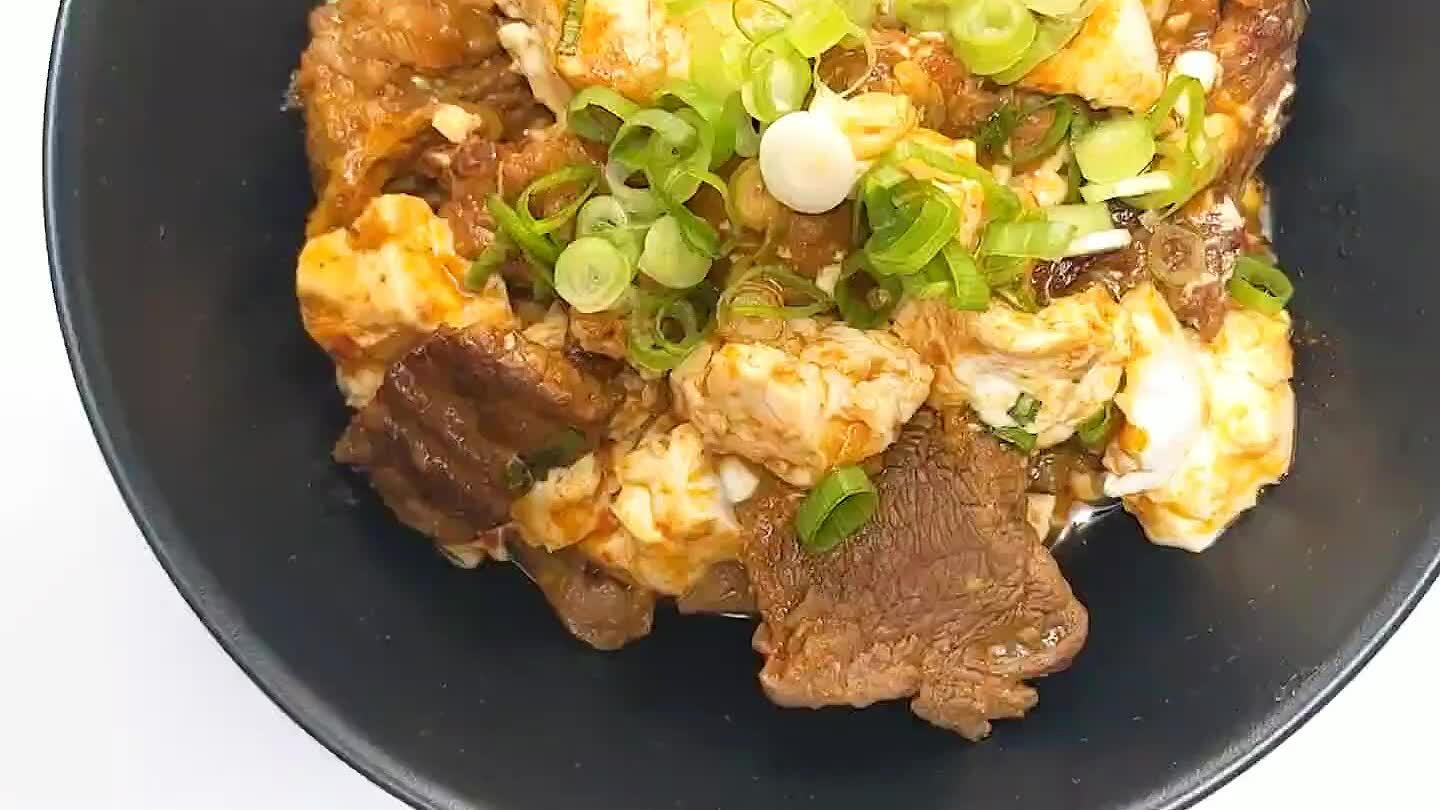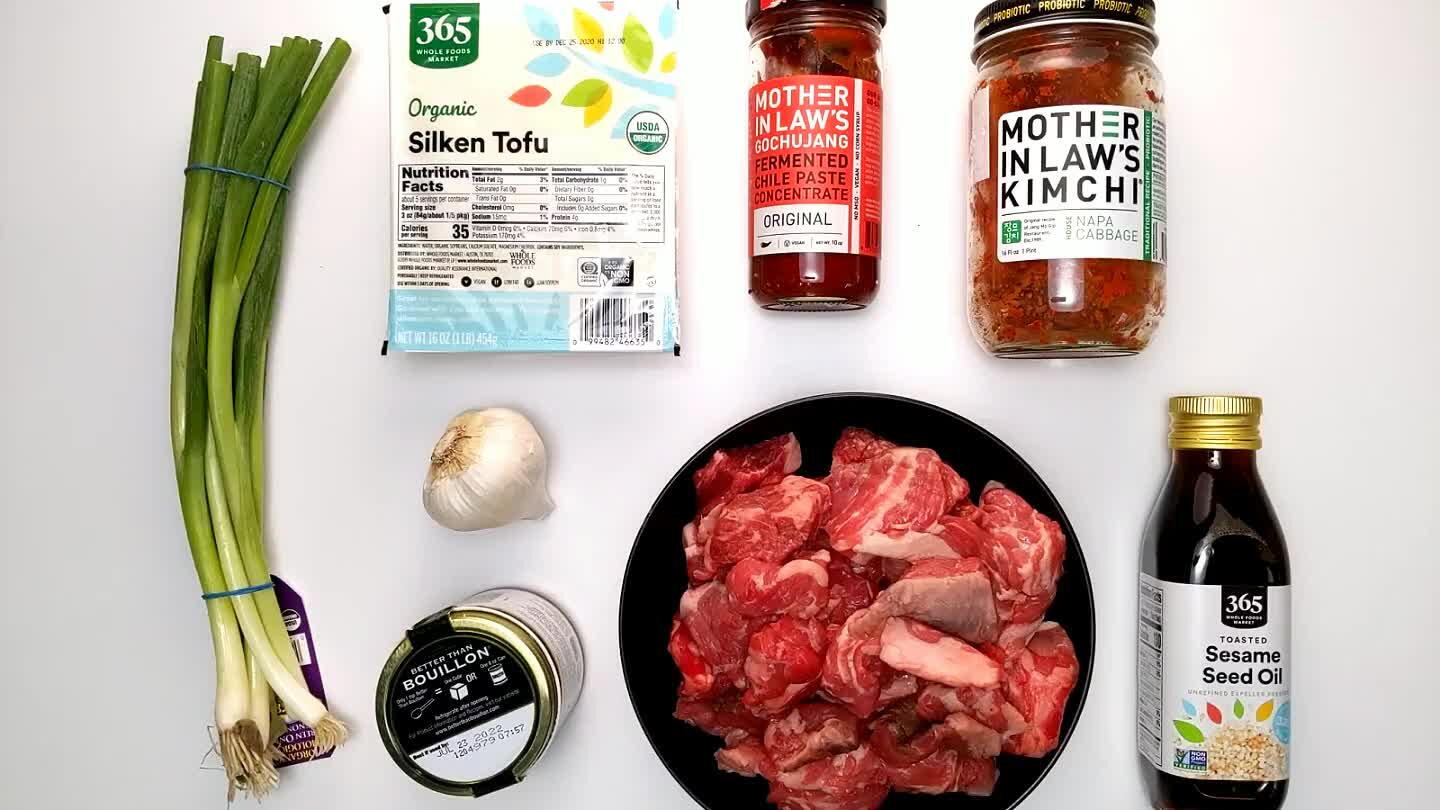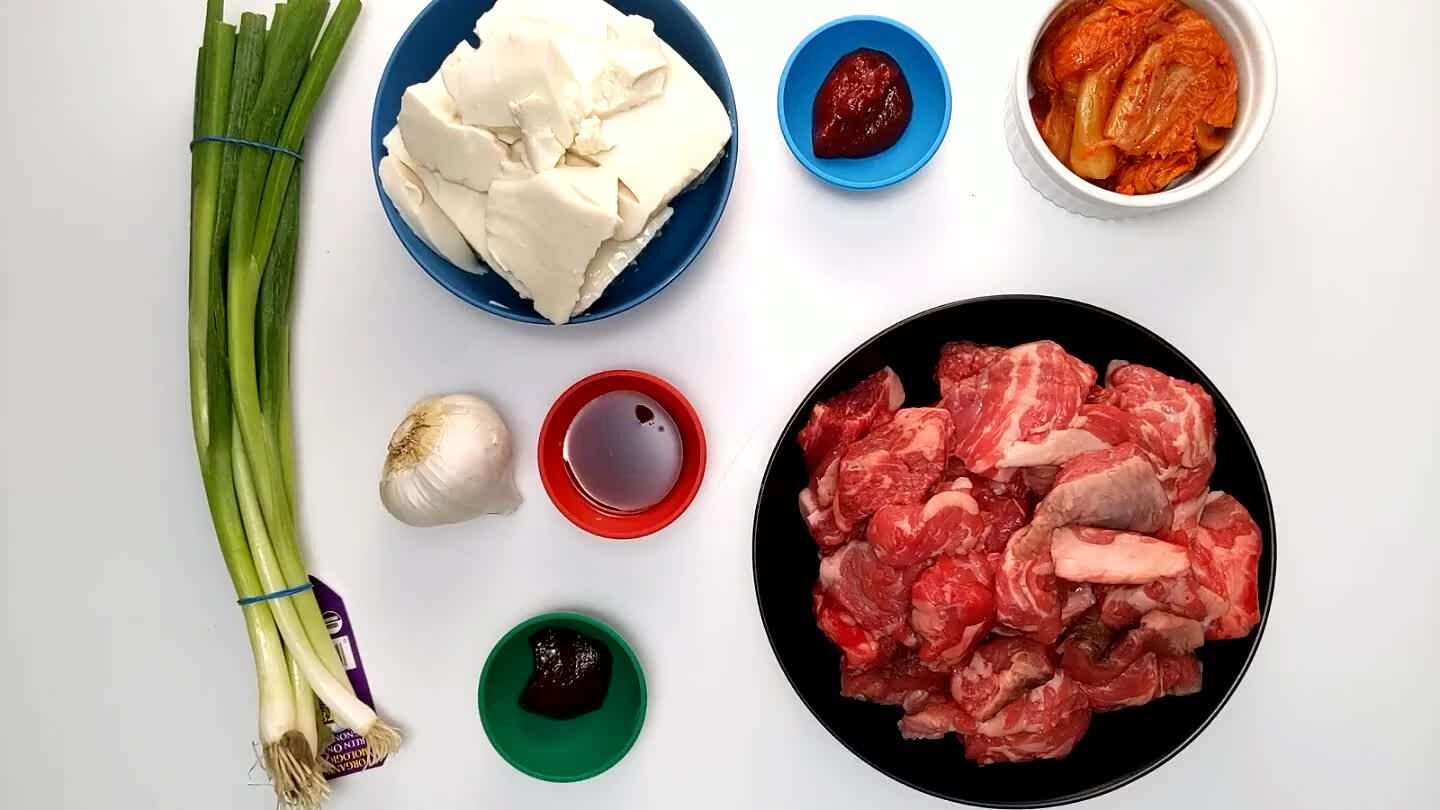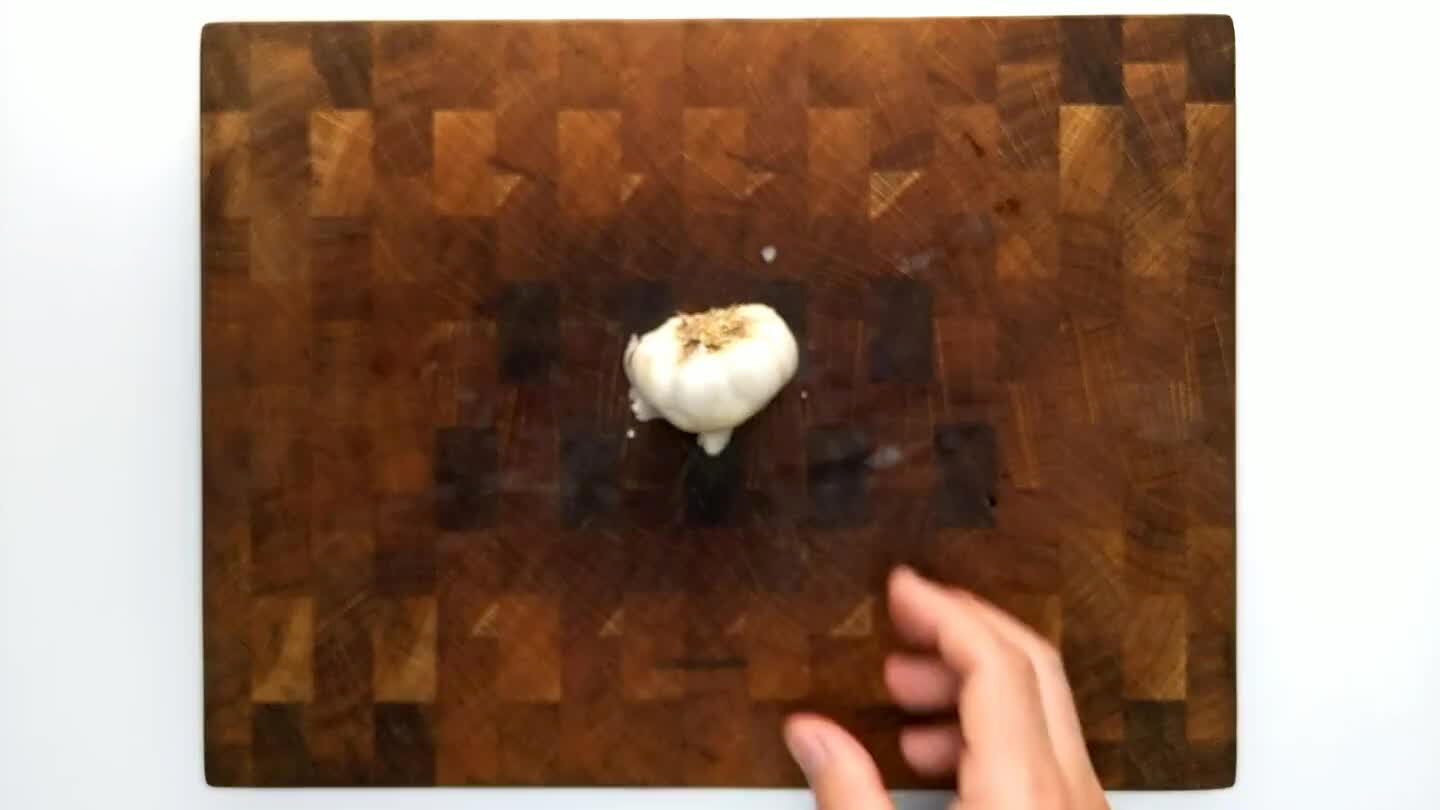 Peel garlic cloves and chop or grate to a fine paste.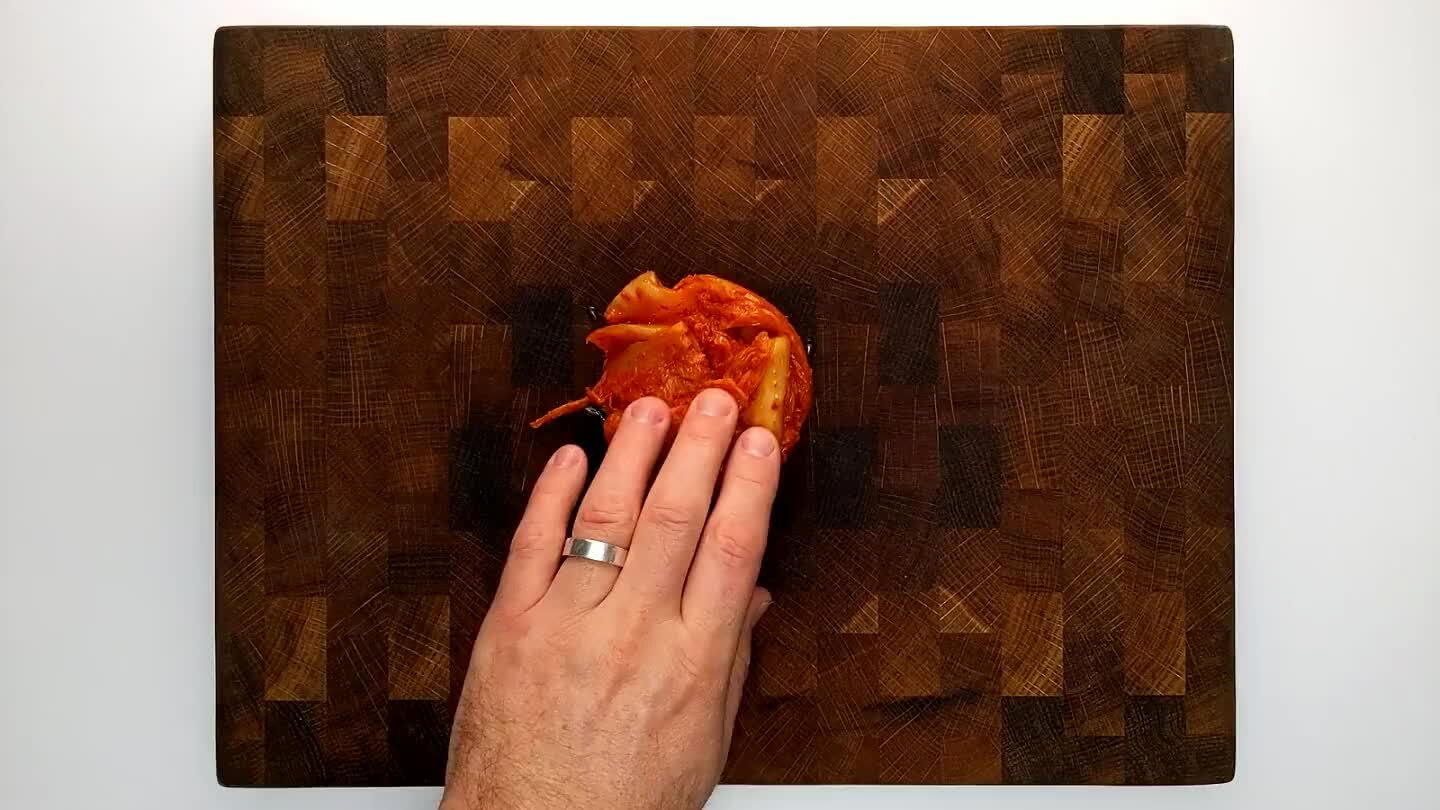 Bunch up the kimchi and slice it into thin strips.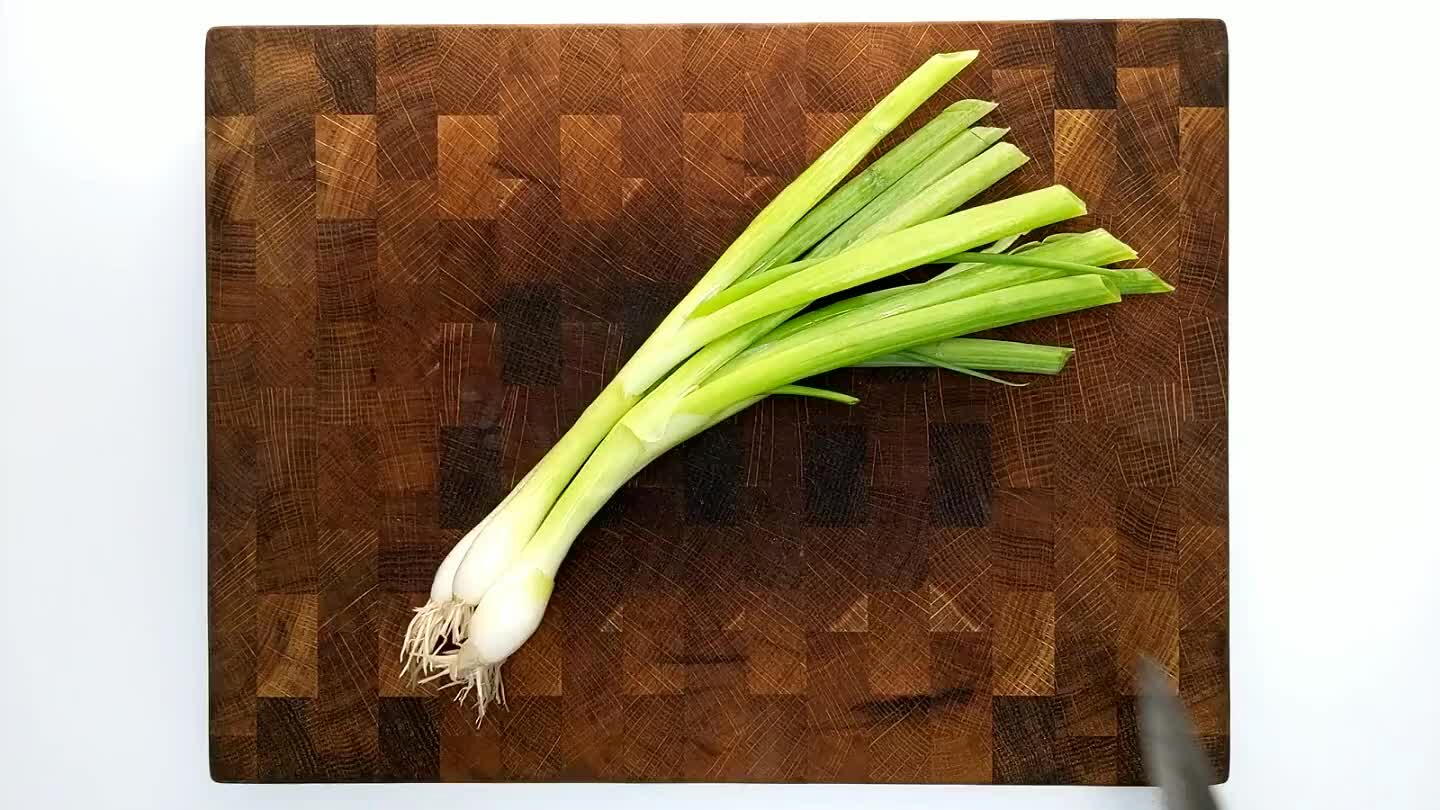 Wash the scallions and slice thin.
Heat the sesame oil in a heavy skillet over medium heat.
Brown the chunks of beef. Try your best to get a thick coat of caramelization on each chunk of meat. When it comes to selecting the beef for this recipe, small tender chunks will cook faster, but fattier cuts will yield a richer broth.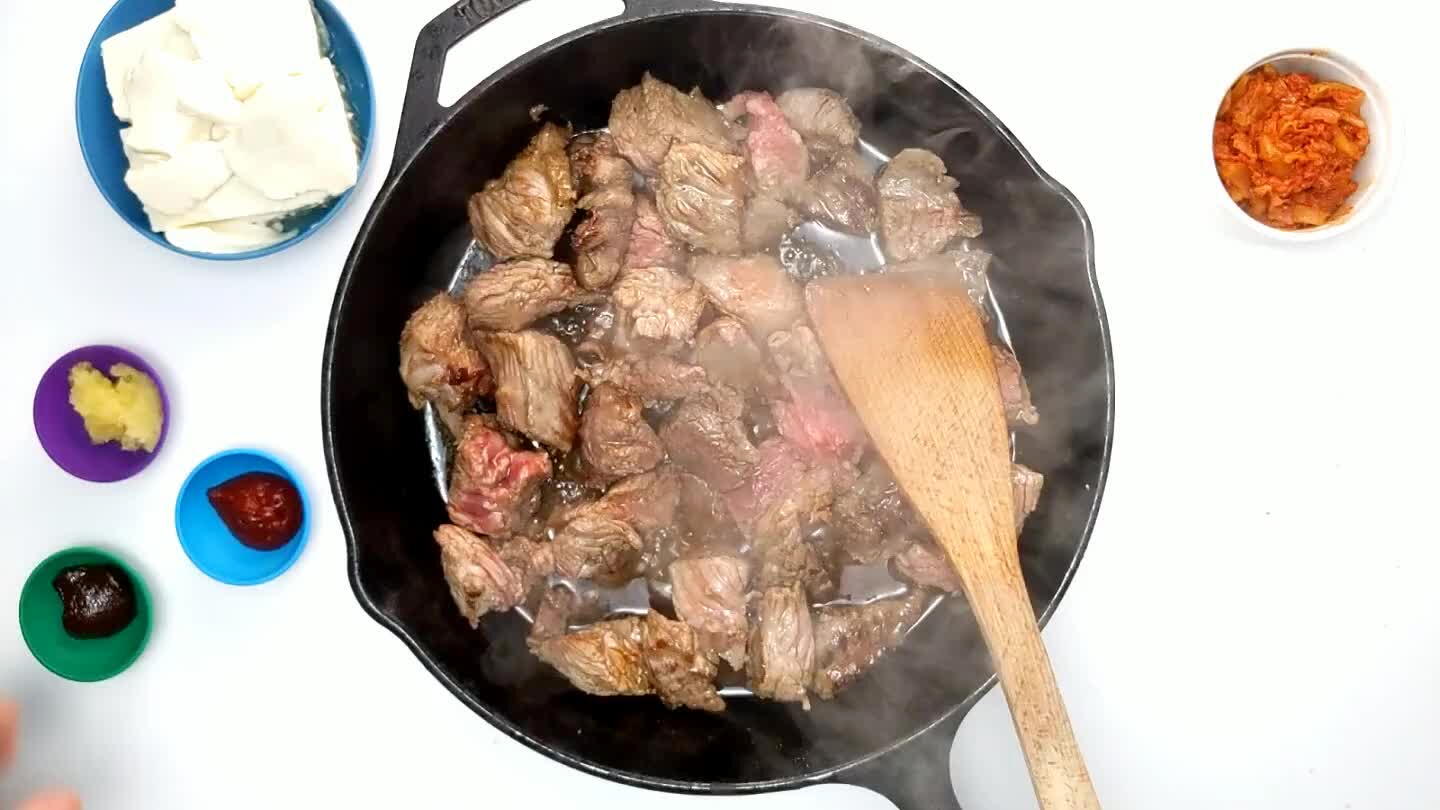 Stir in the crushed garlic.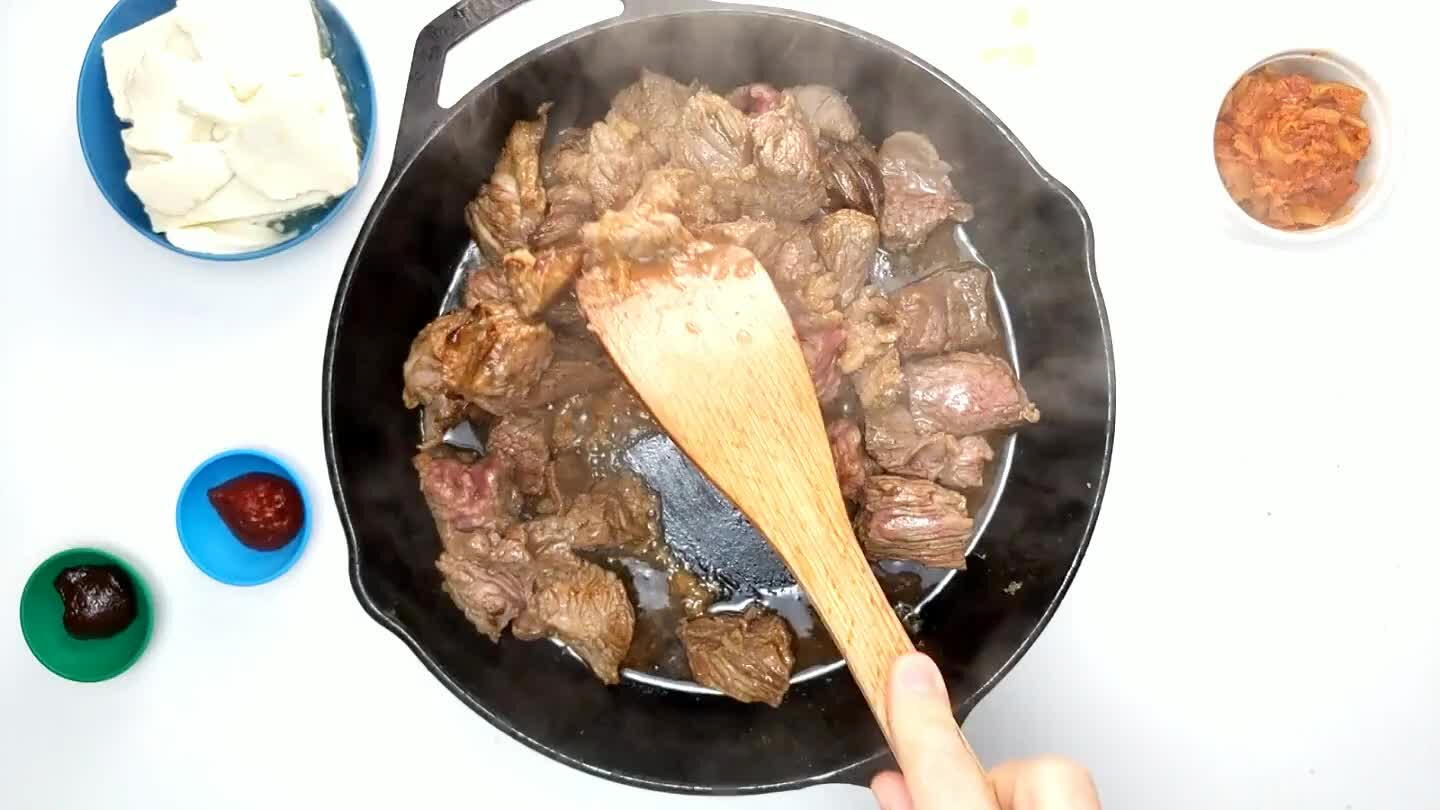 Add the sliced kimchi.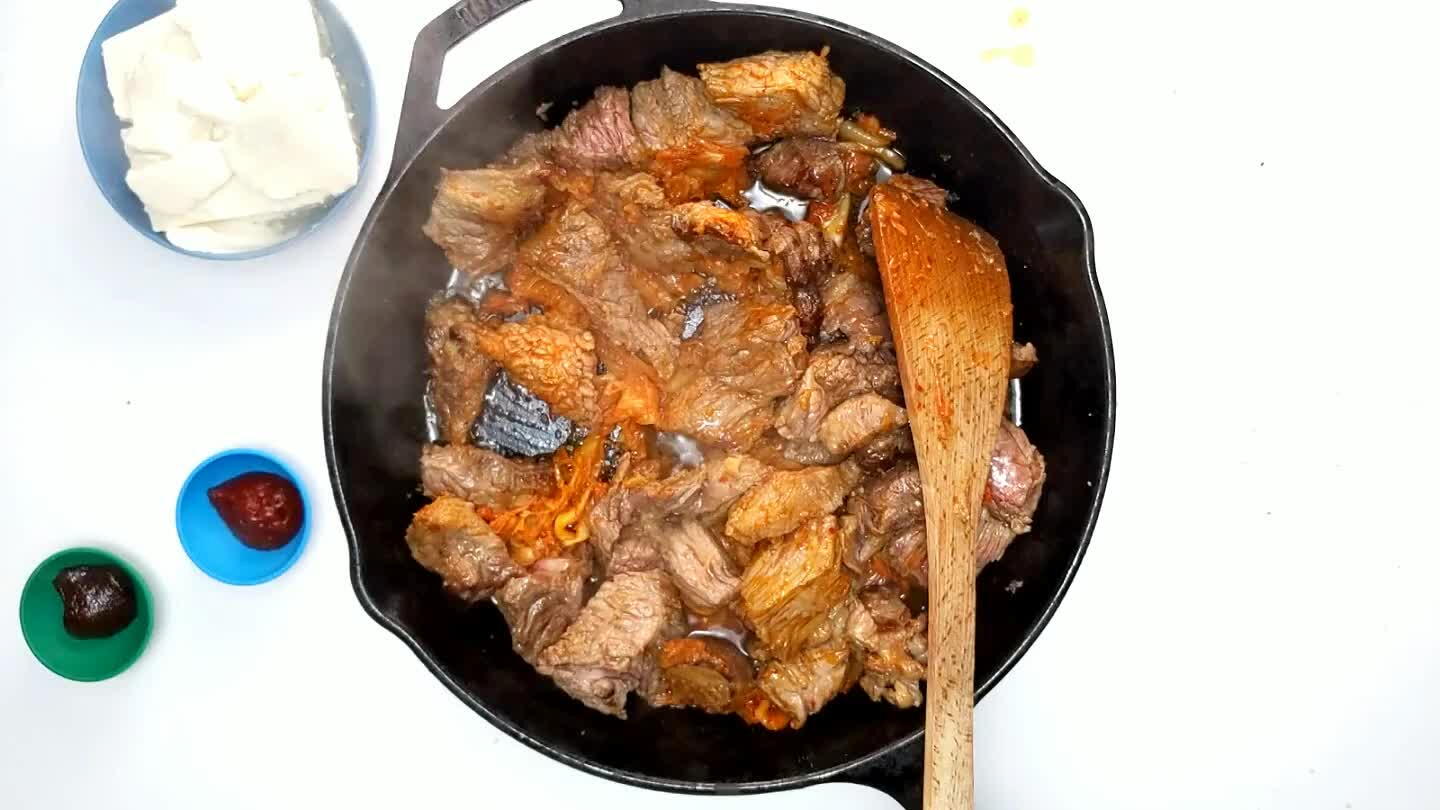 Stir in the gochujang.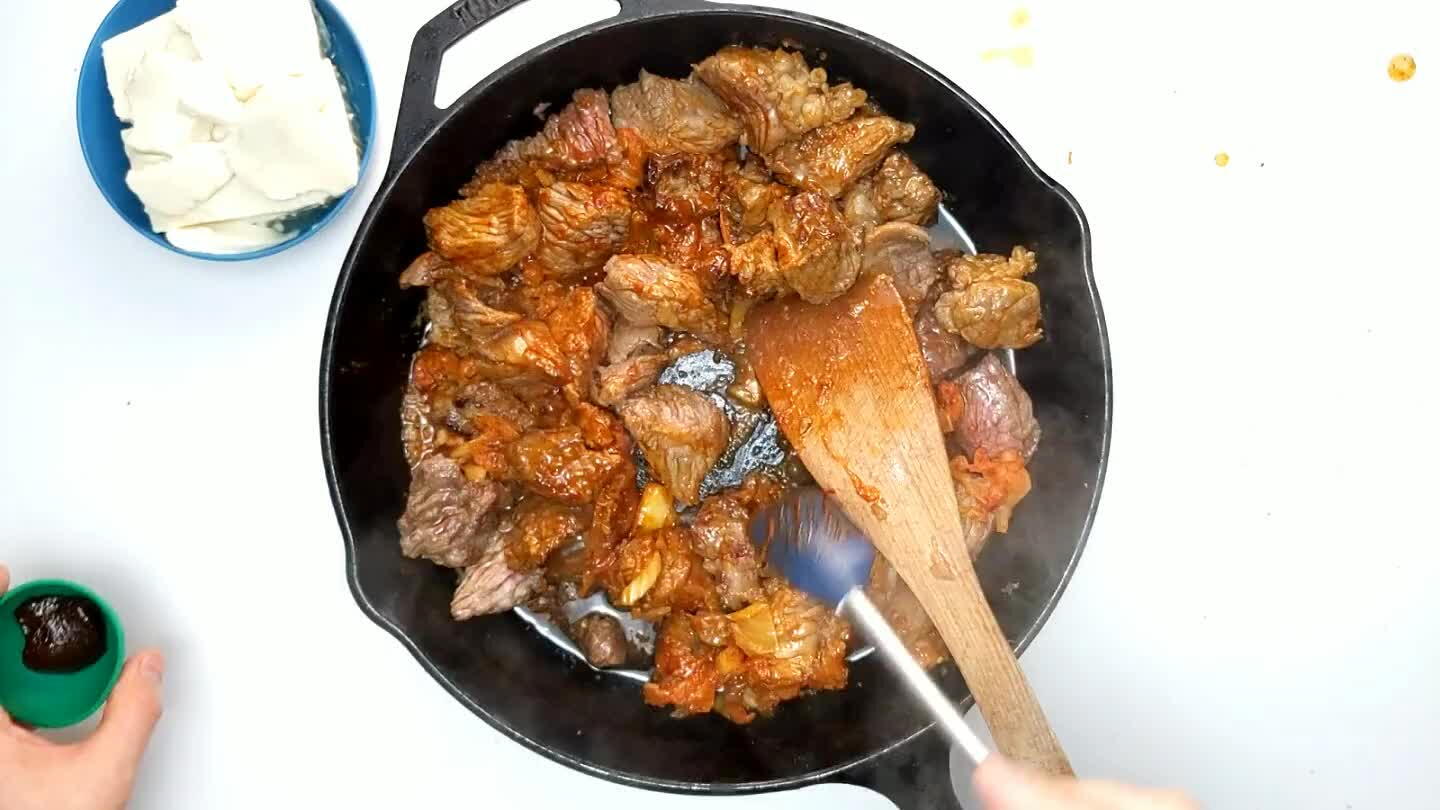 Stir in the bouillon.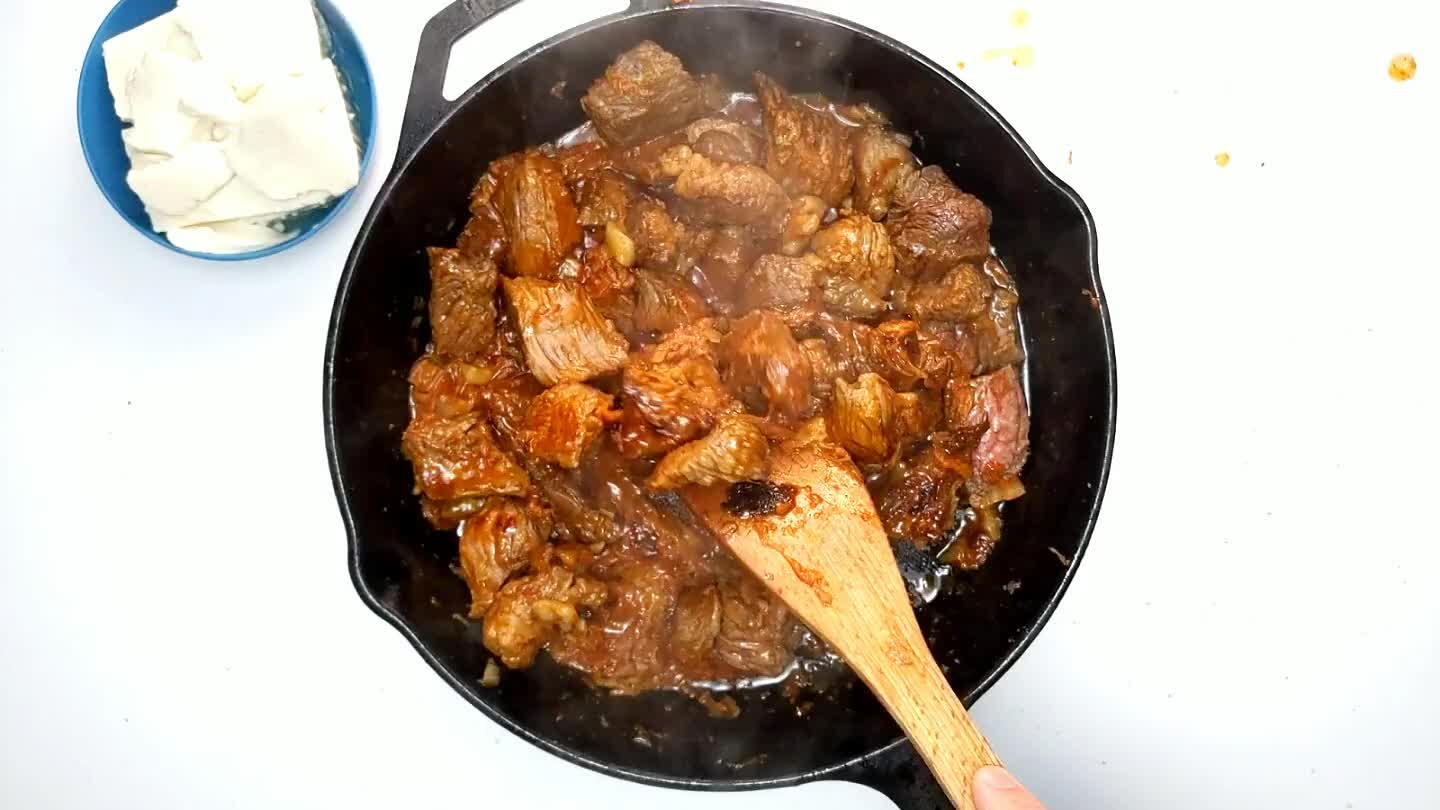 Stir in the water and bring it to a gentle simmer.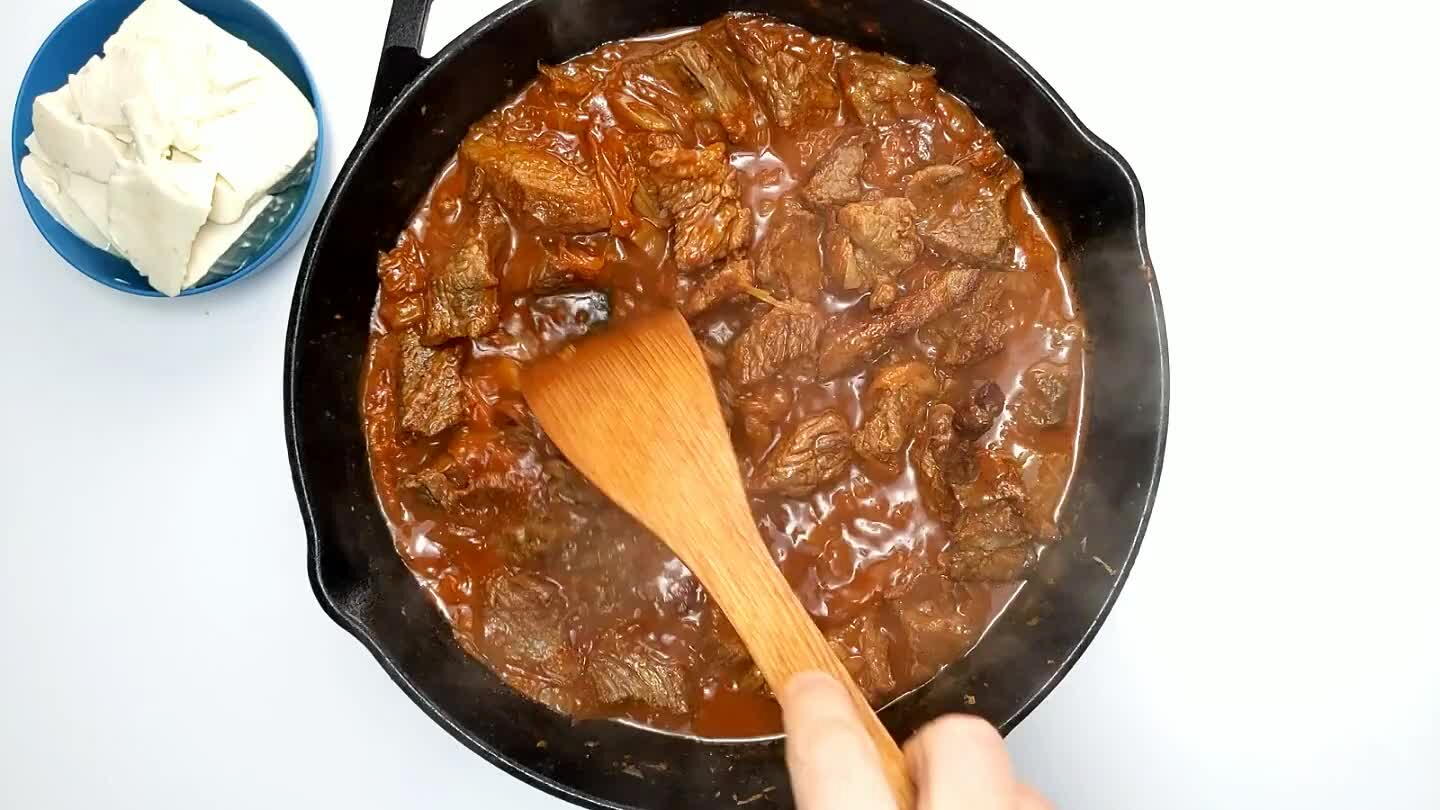 Simmer for about an hour, or until the beef is tender. If you use a tender cut, sliced thin against the grain, it will be ready in as little as 15 minutes. But a larger, tough cut will take an hour or longer to really soften up nicely.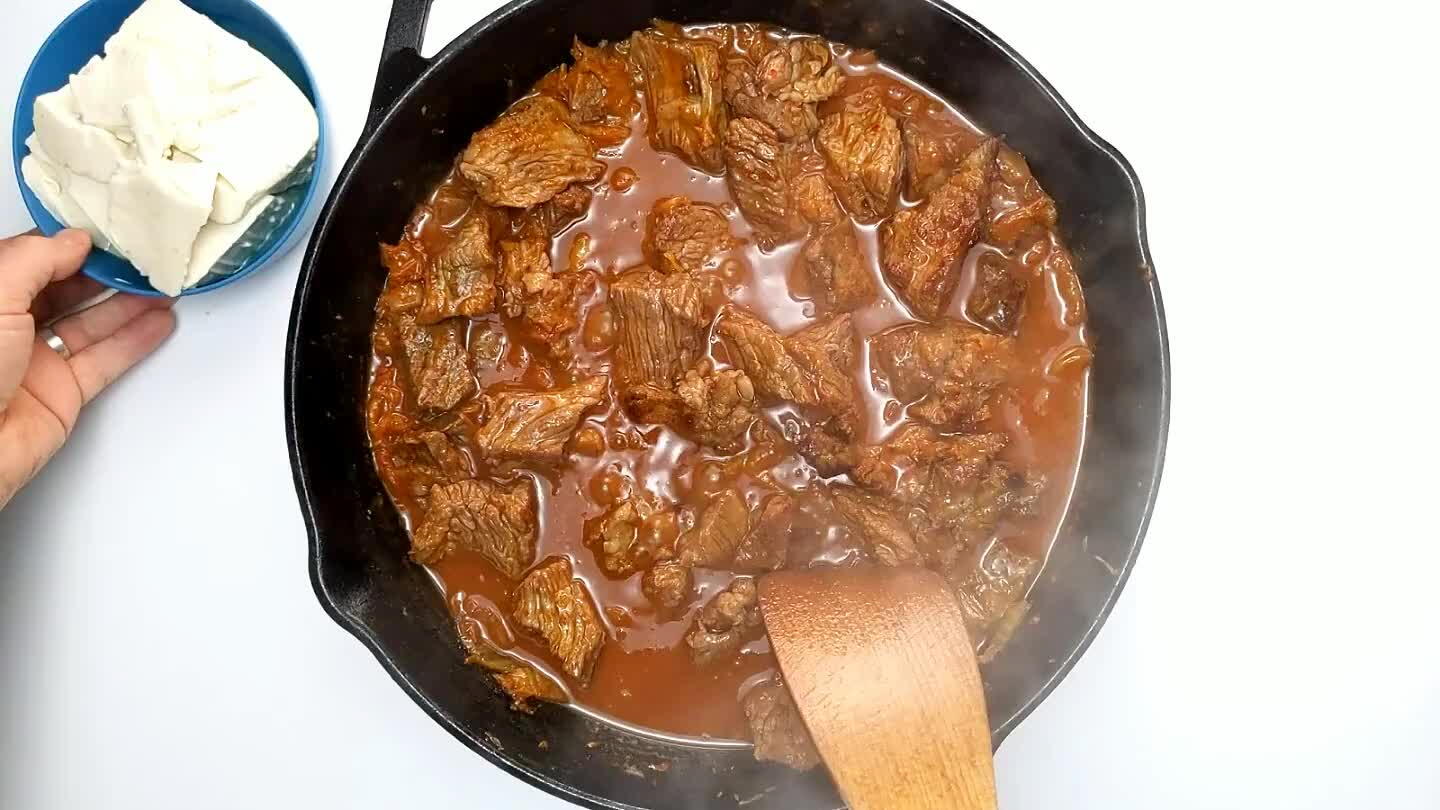 To finish, add the silken tofu. Break it apart a little and simmer gently to heat through. Silken tofu is very fragile, so take care not to stir the stew much after it is added, or it will be pulverized and disappear into the broth.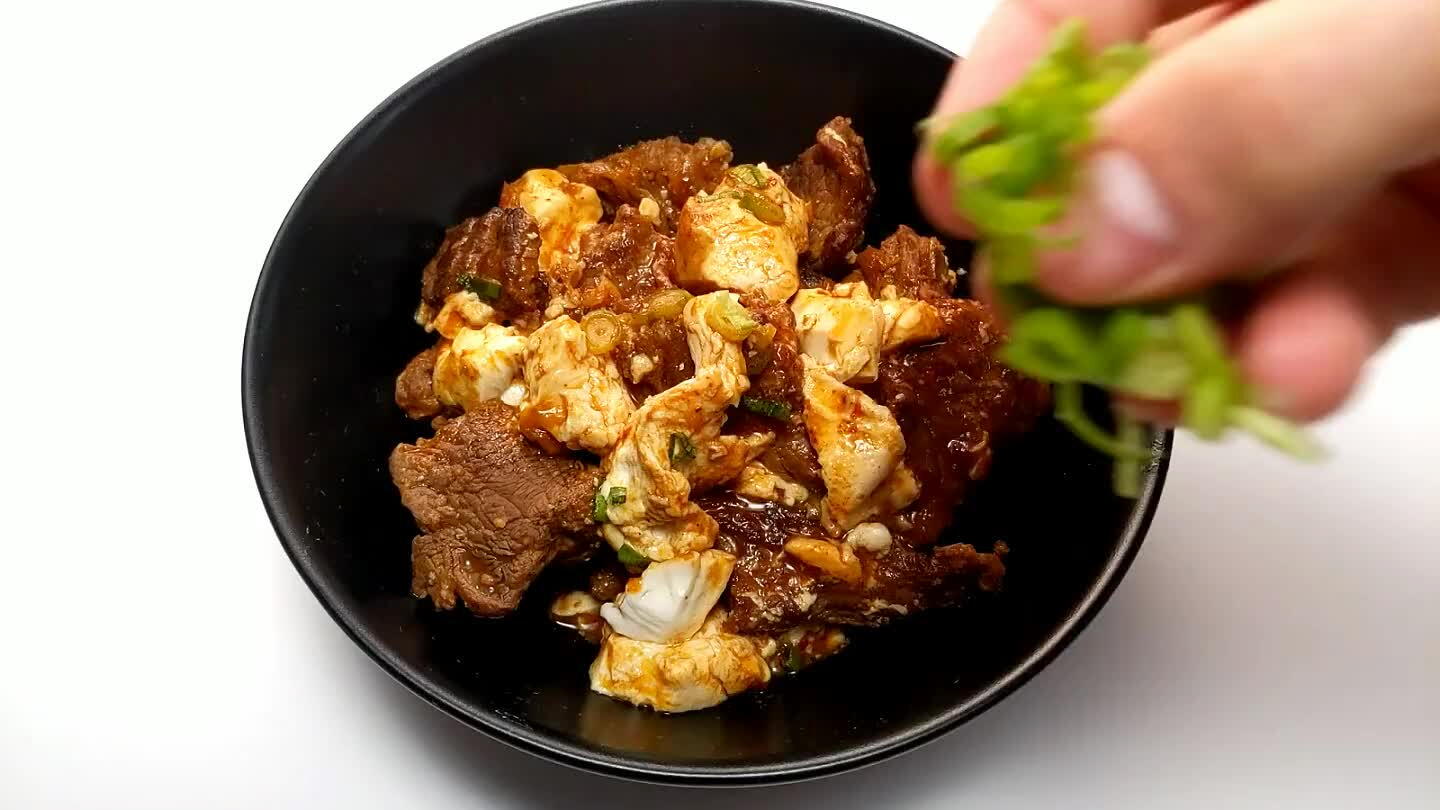 Serve with sliced scallions.