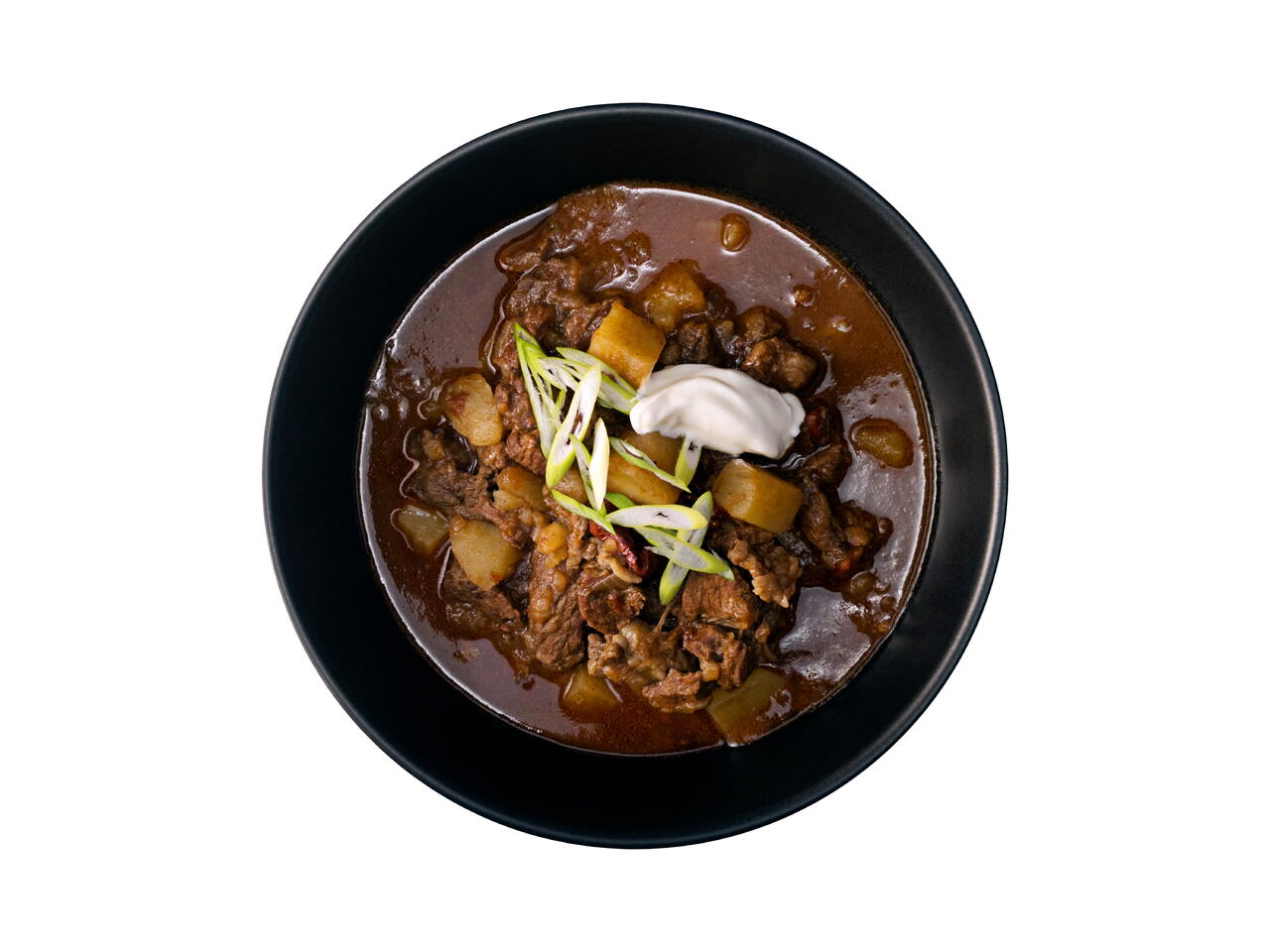 6 portions
60m
The deliciousness/difficulty ratio here is extremely favorable. A touch of cumin and some hot and smokey chipotles form the flavor backbone on this tender beef stew.
What you will need
1 Yellow Onion
4 Russet Potatoes
2 cloves Garlic
2 lbs Beef Chuck
1 Tbsp Olive Oil
1/2 tsp Ground Cumin
1 Tbsp Beef Better Than Bouillon
2 Tbsp Tomato Paste
3 oz. Chipotles in Adobo
2 cups Water
Salt
(Nutritional facts 112 calories, 4.65 g fat, 7.59 g carbohydrates, 9.78 g protein, 21 mg cholesterol, 226 mg sodium)
How to cook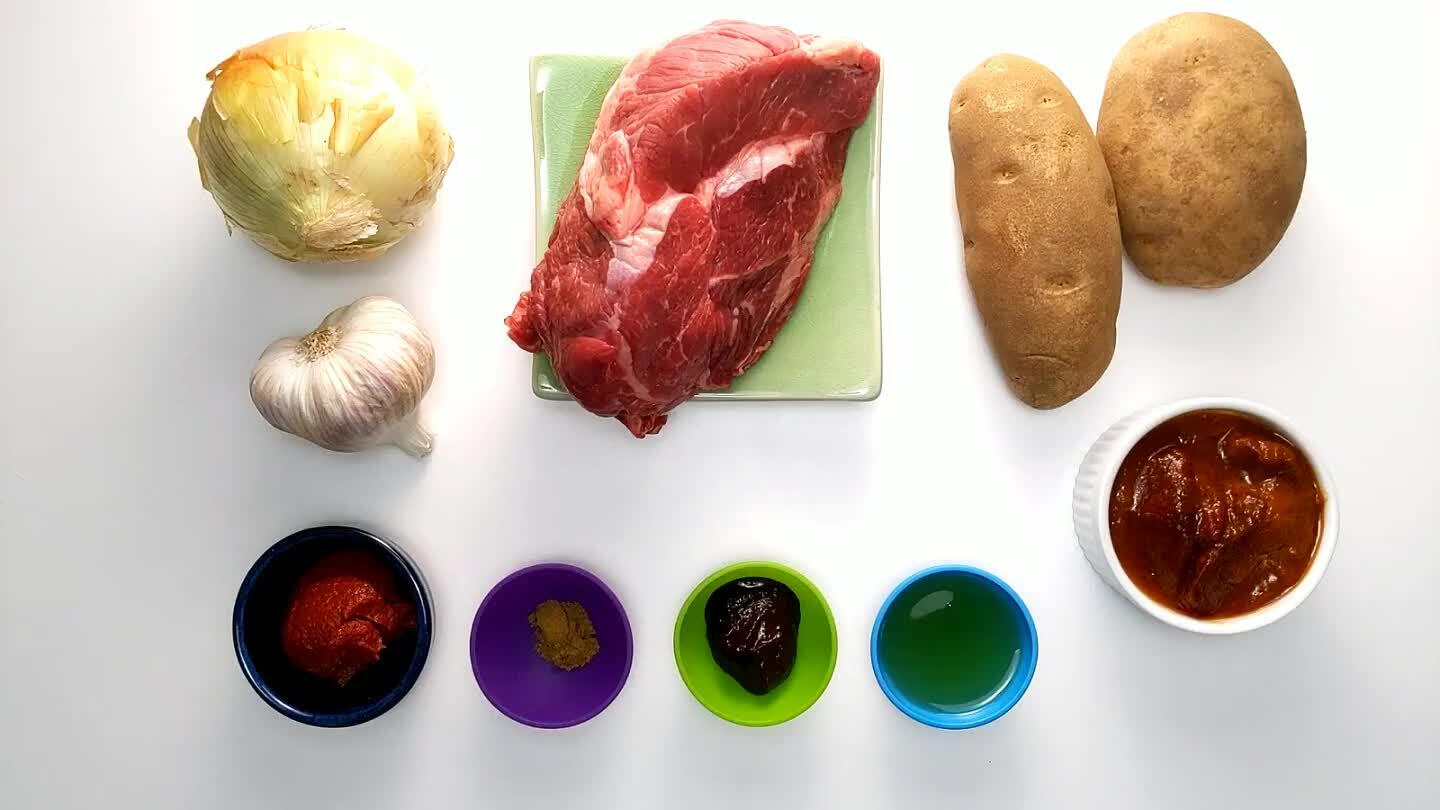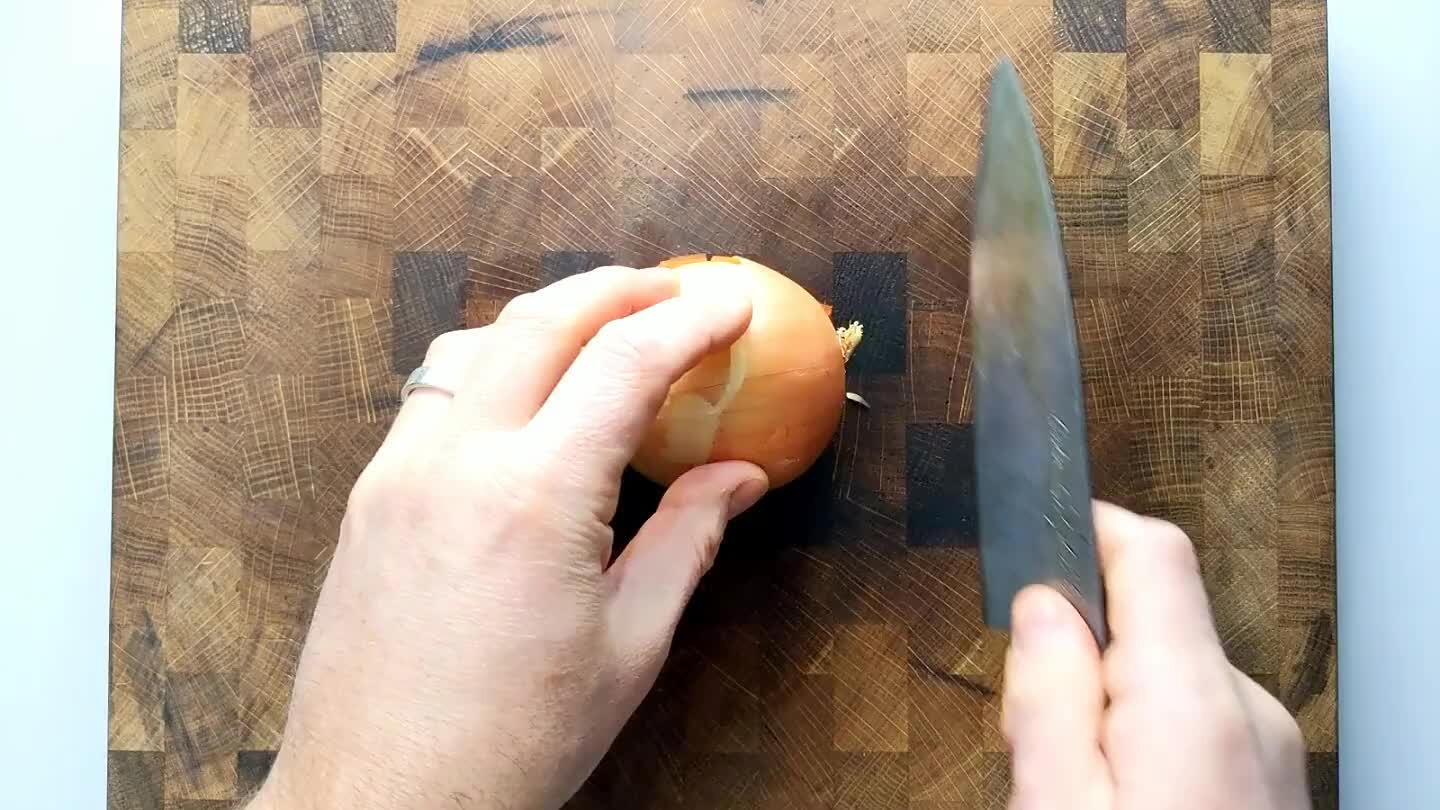 Dice the onion as finely as possible. Remove the stem tip and slice in half through the stem to root axis. Slice finely from the top, perpendicular to the sliced stem face without cutting through the root end. Then slice into the stem face several times with the blade parallel to the board to complete a hatch pattern. Slice again from the top perpendicular to the previous slice to dice finely.
Peel potatoes and dice roughly to around 1" chunks.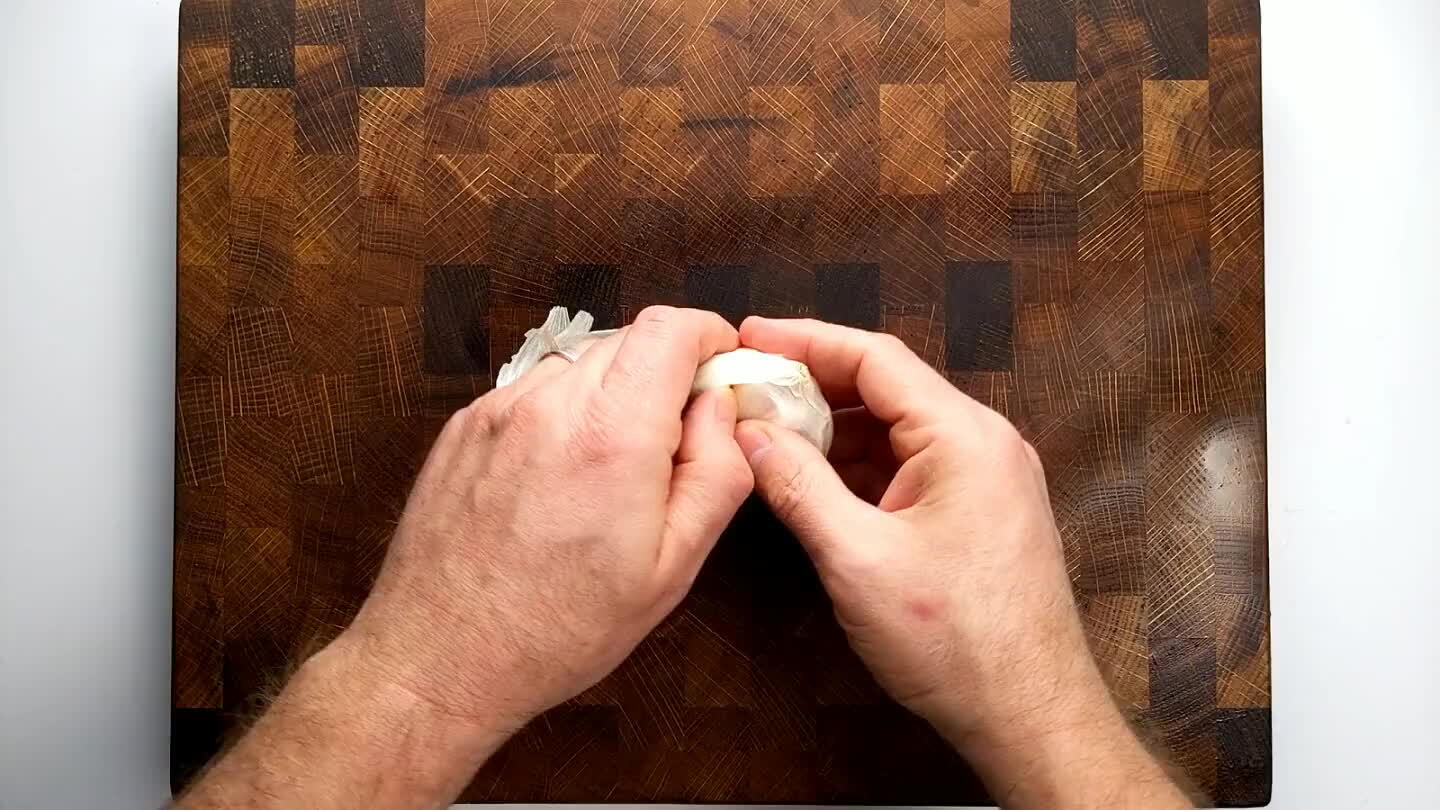 Peel garlic cloves and chop or grate to a fine paste.
Slice the steak, against the grain, into thin strips.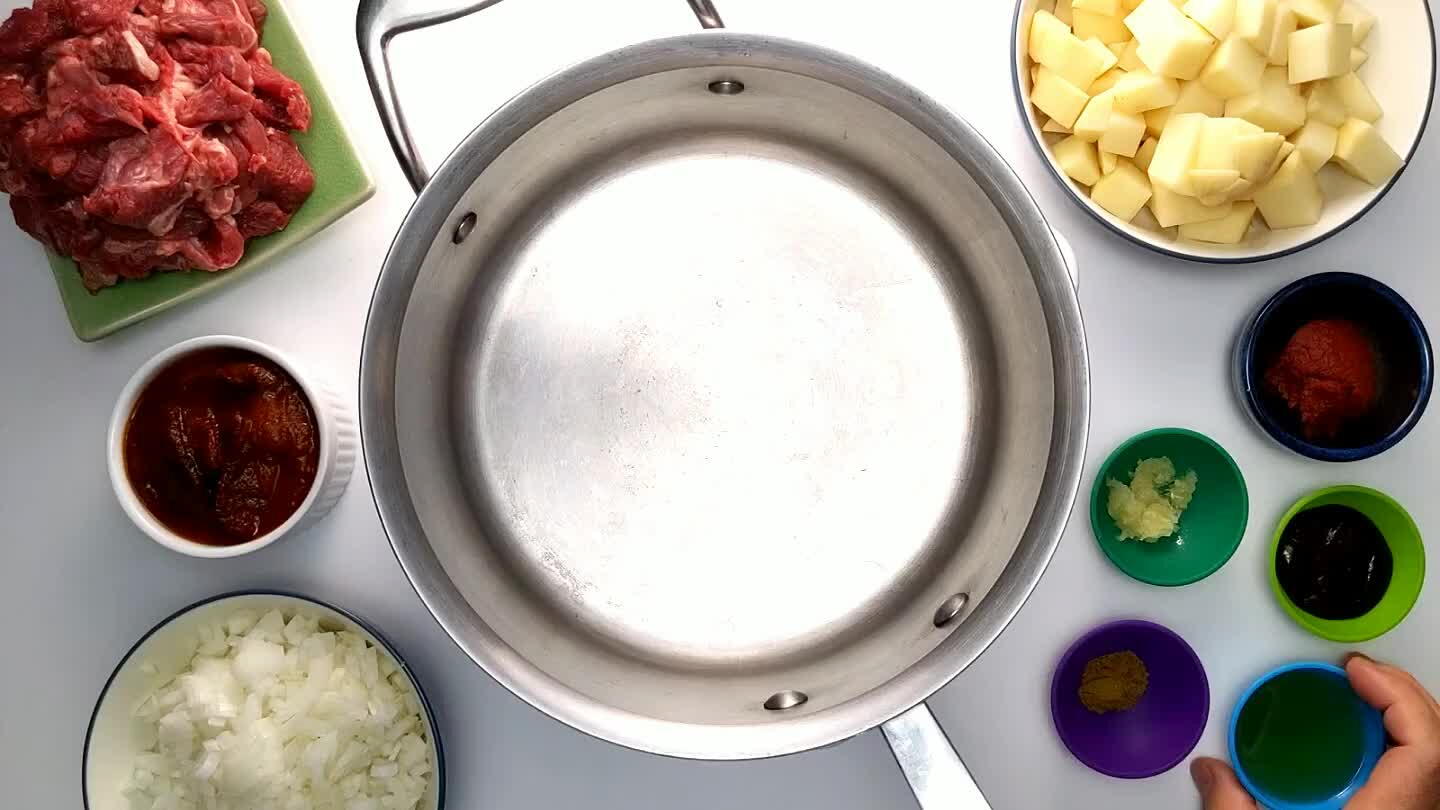 Heat some olive oil in a saucepan over medium heat.
Add the diced onion.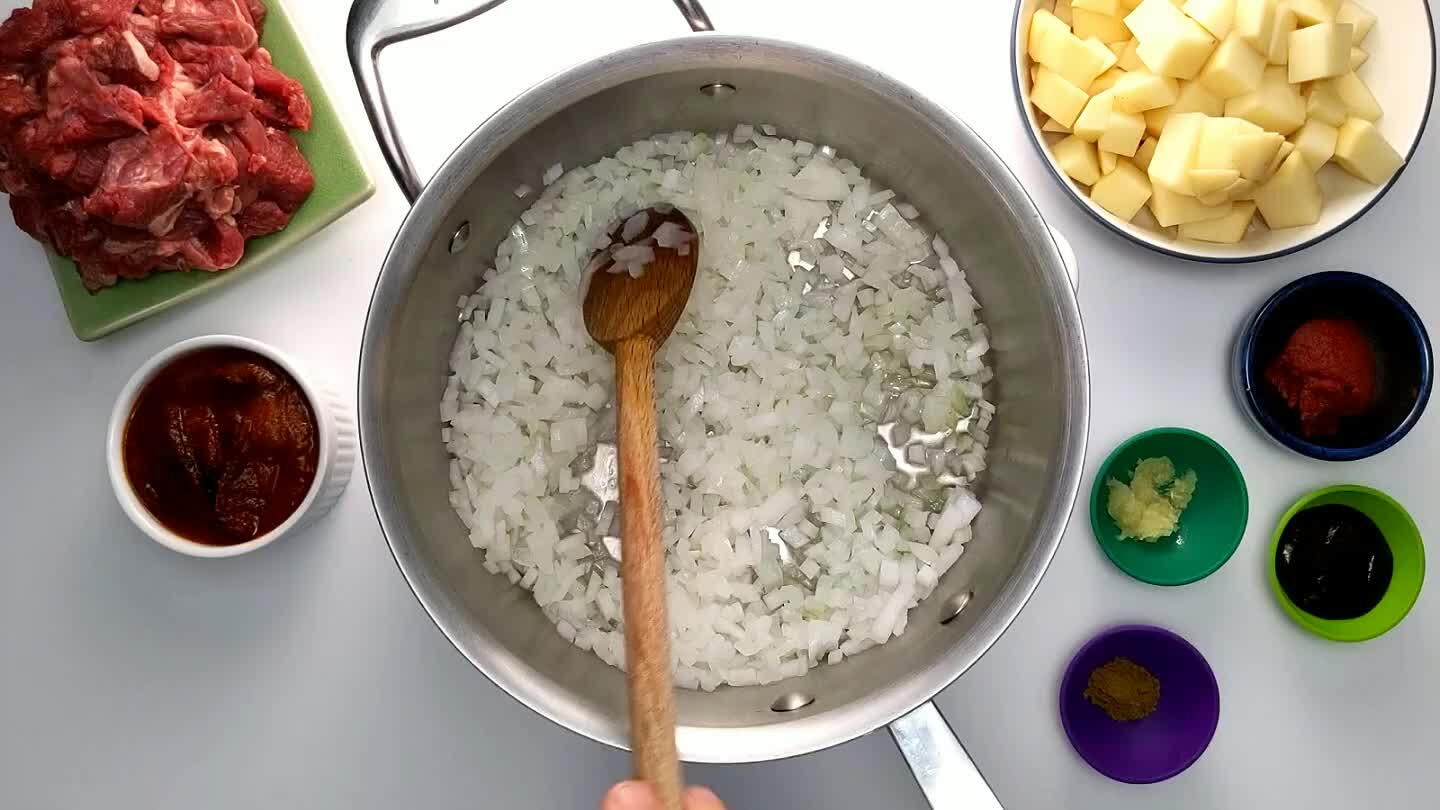 Stir in the crushed garlic.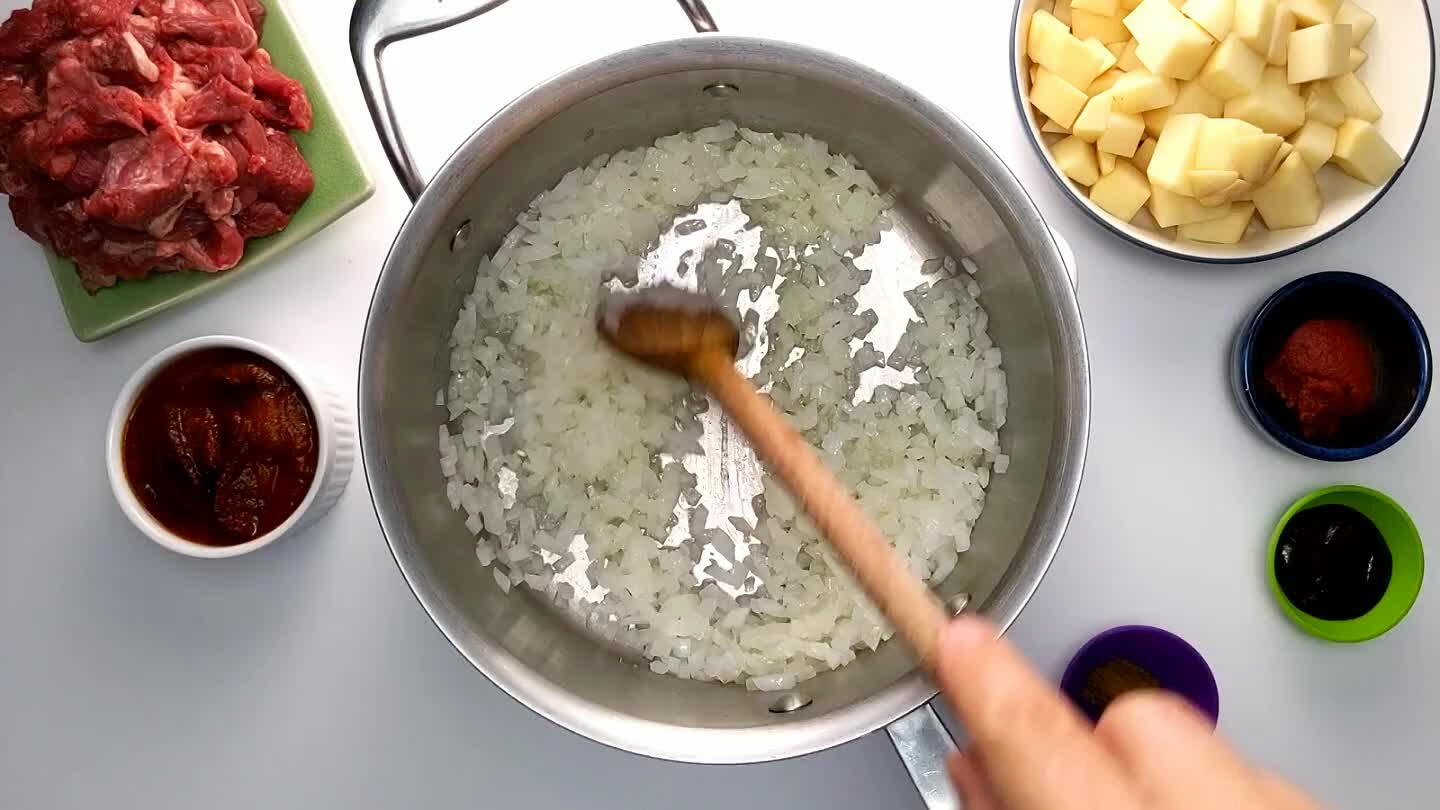 Stir in the ground cumin. Let the garlic and cumin toast for about 30 seconds.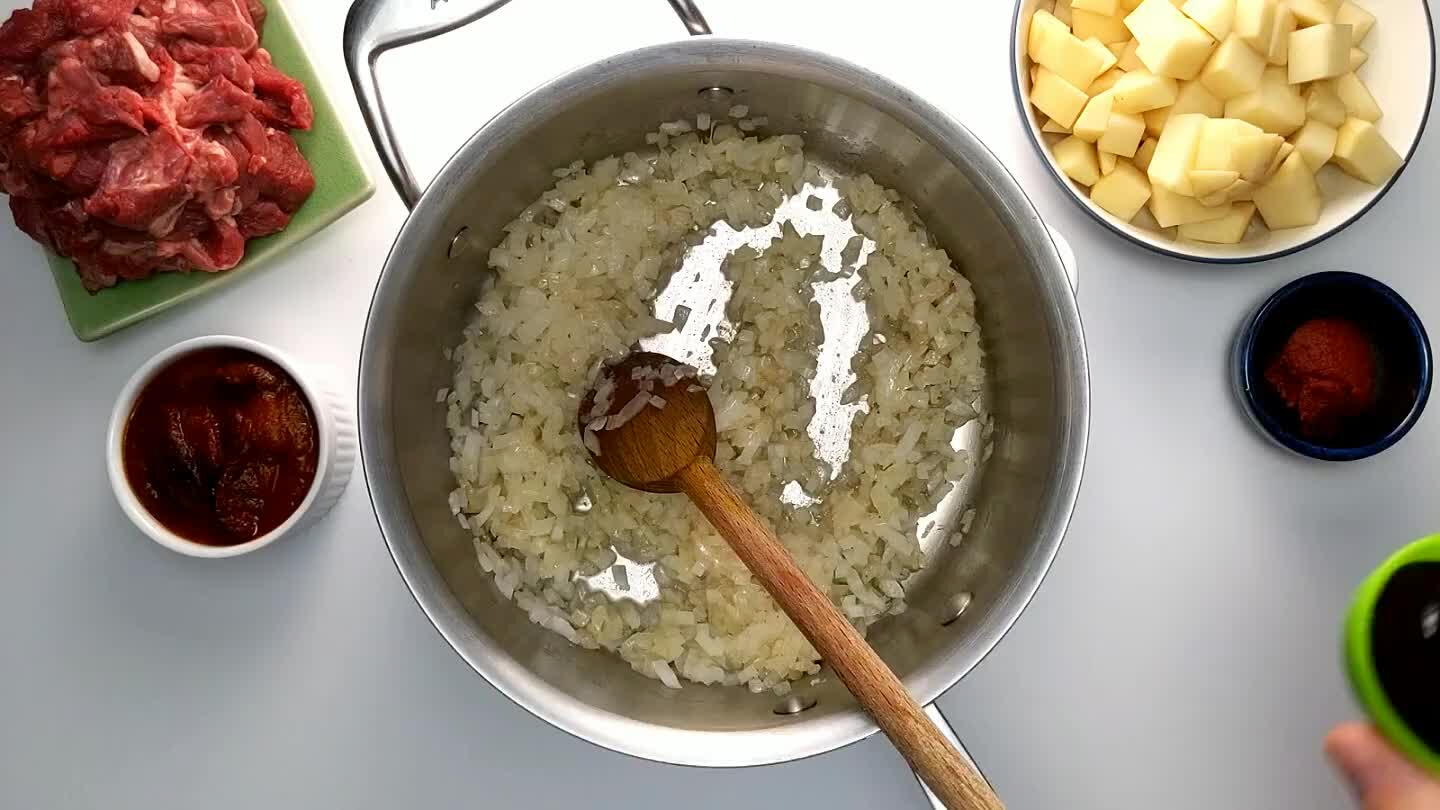 Stir in the beef bouillon.
Stir in the tomato paste.
Add the chipotles.
Add the beef. Stir to coat in sauce.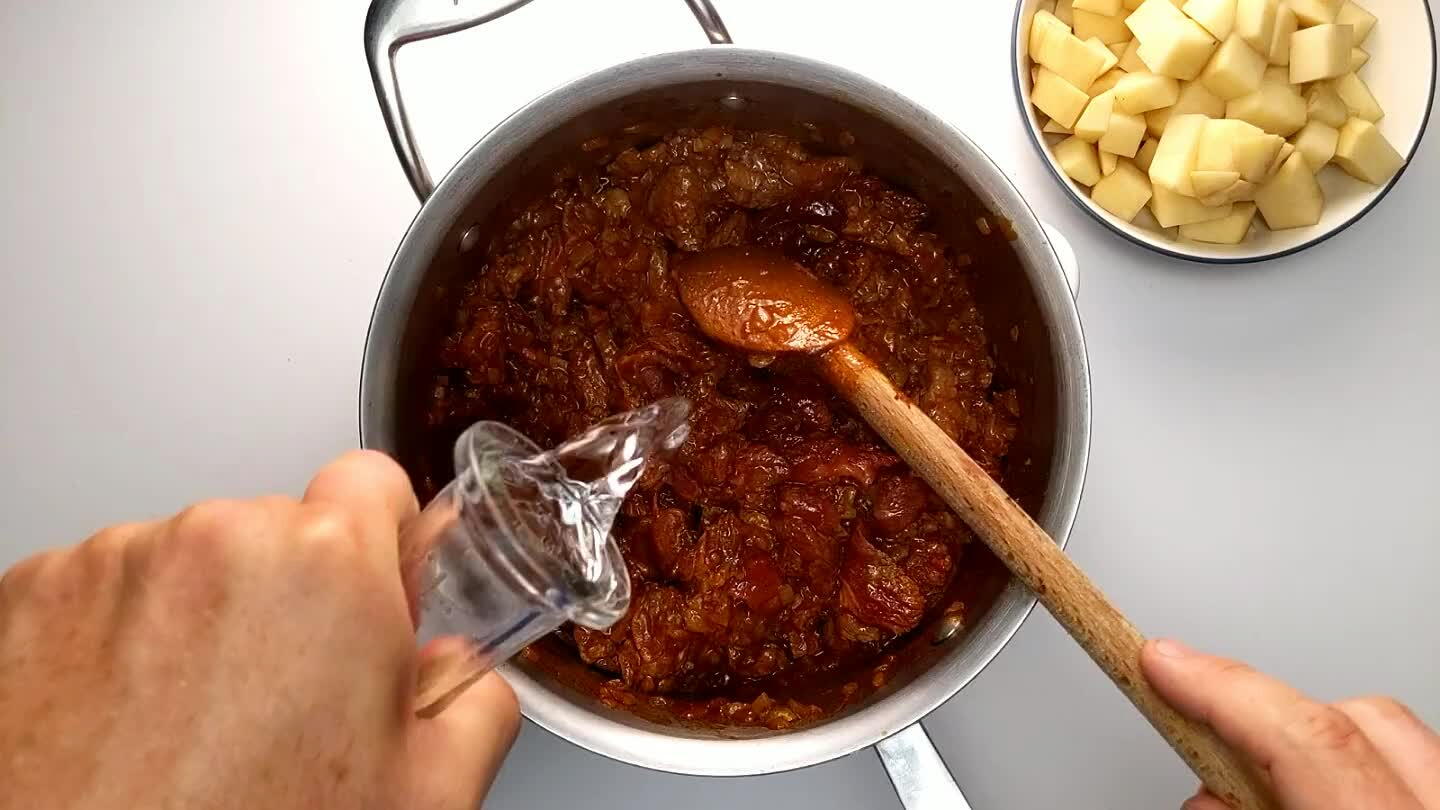 Add enough water to submerge the beef.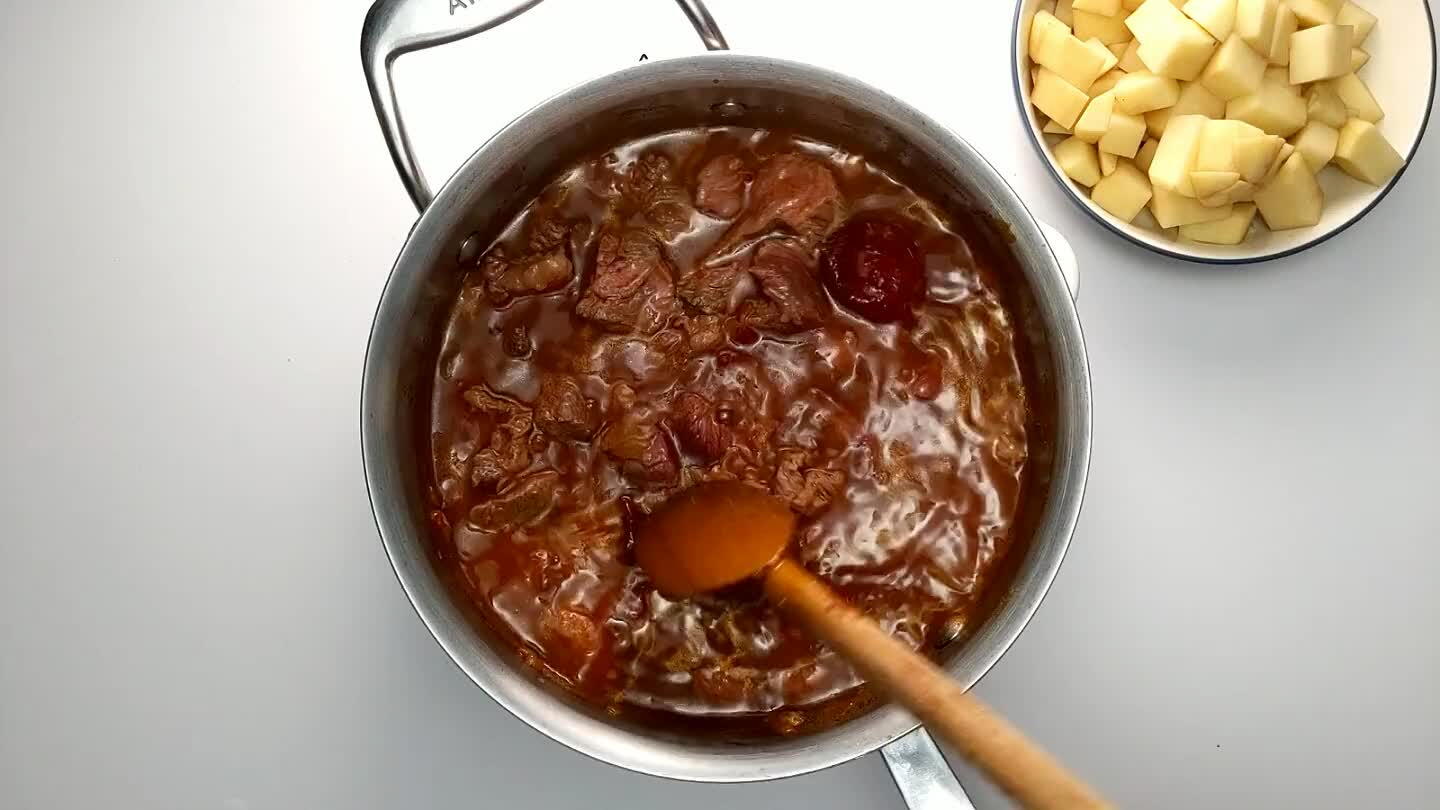 Stir in the diced potatoes. Add a little water if necessary to submerge the potatoes as well.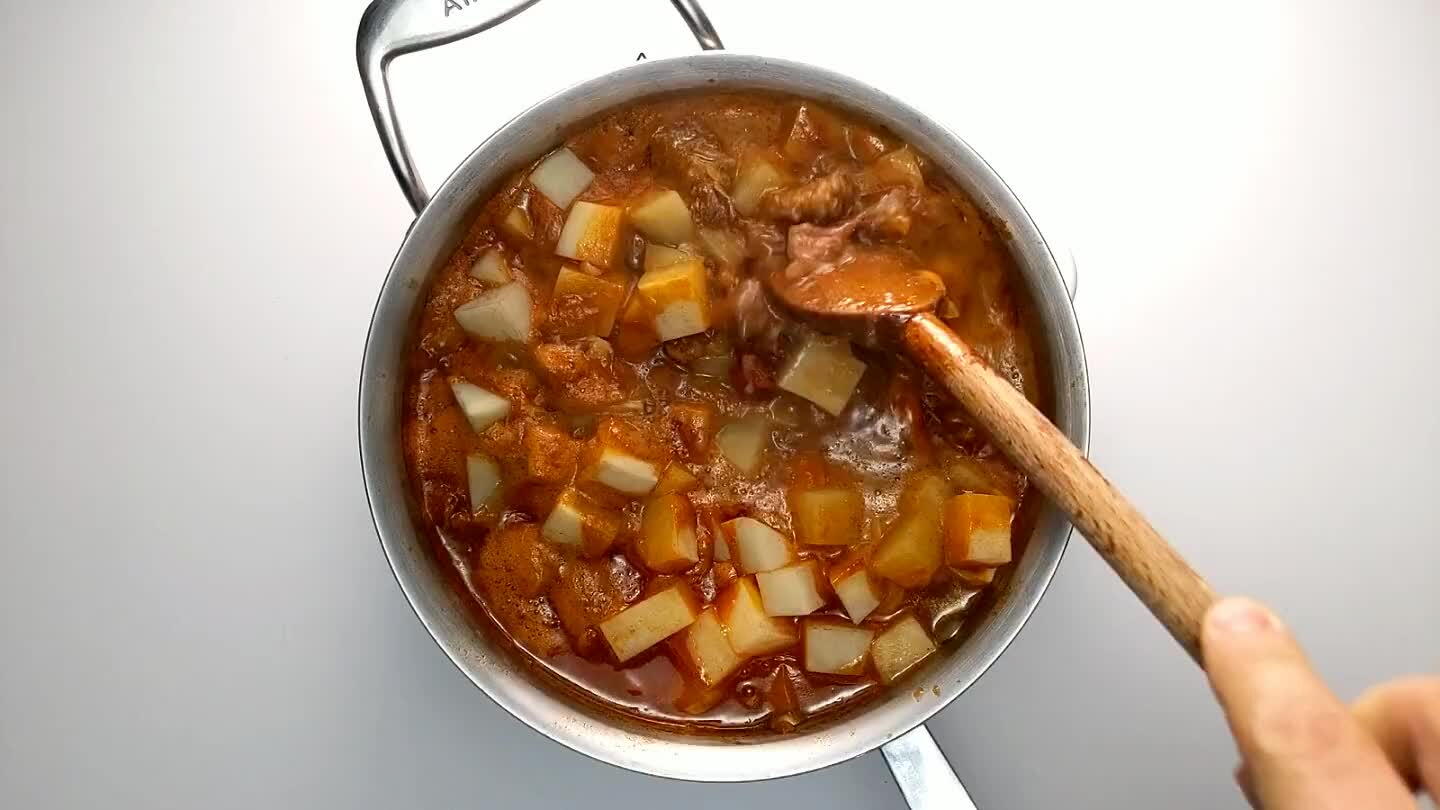 Bring the pot to a gentle simmer and maintain for about 45 minutes. Adjust seasoning as needed and serve. Goes great with a dollop of greek yogurt or sour cream.