What you will need
1 Turkey Carcass
1 sprig of Rosemary
2 Carrots
2 Yukon Gold Potatoes
1 Leek
2 Tbsp Butter
1/2 bunch Thyme
(Nutritional facts 139 calories, 7.21 g fat, 2.82 g carbohydrates, 14.84 g protein, 196 mg cholesterol, 139 mg sodium)
How to cook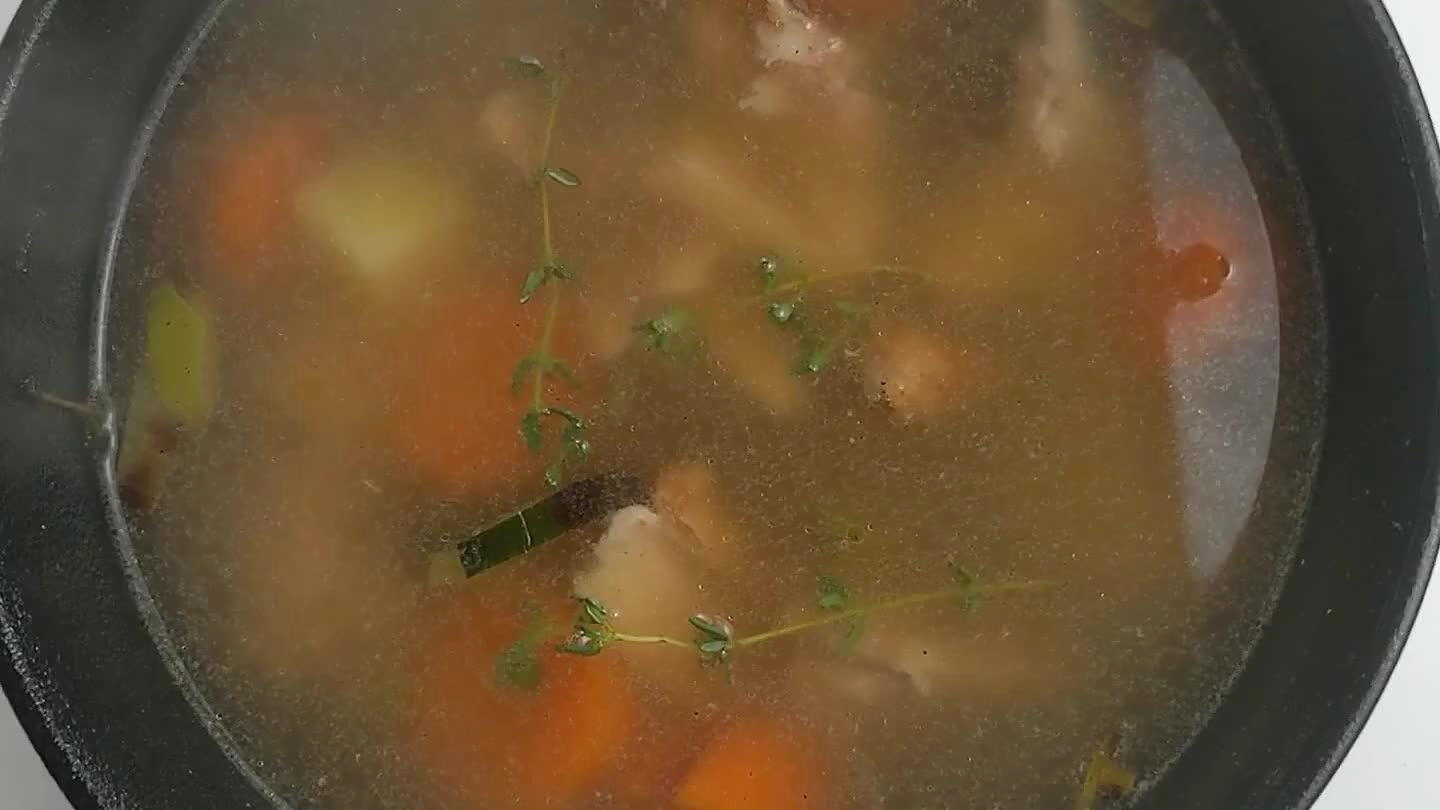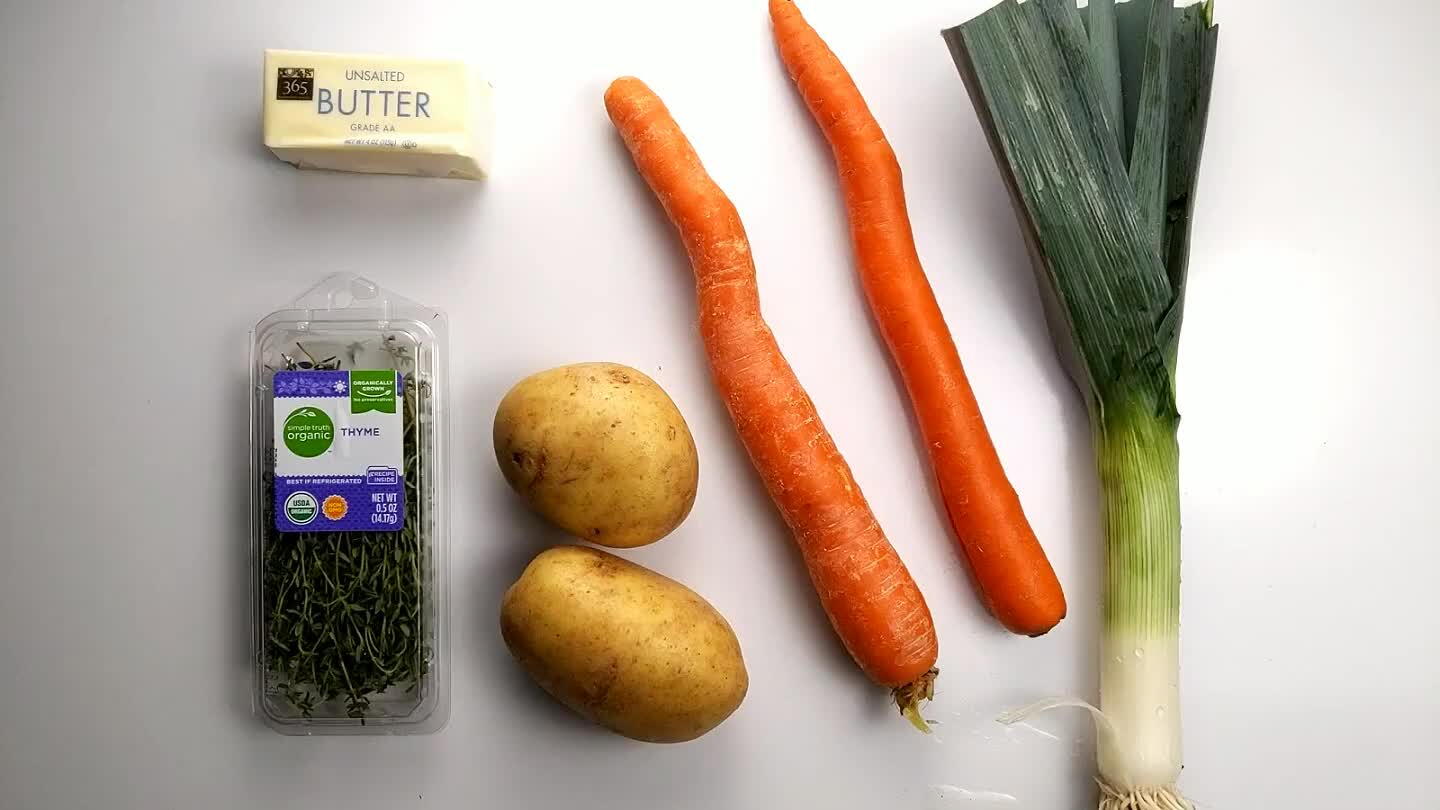 Gather ingredients.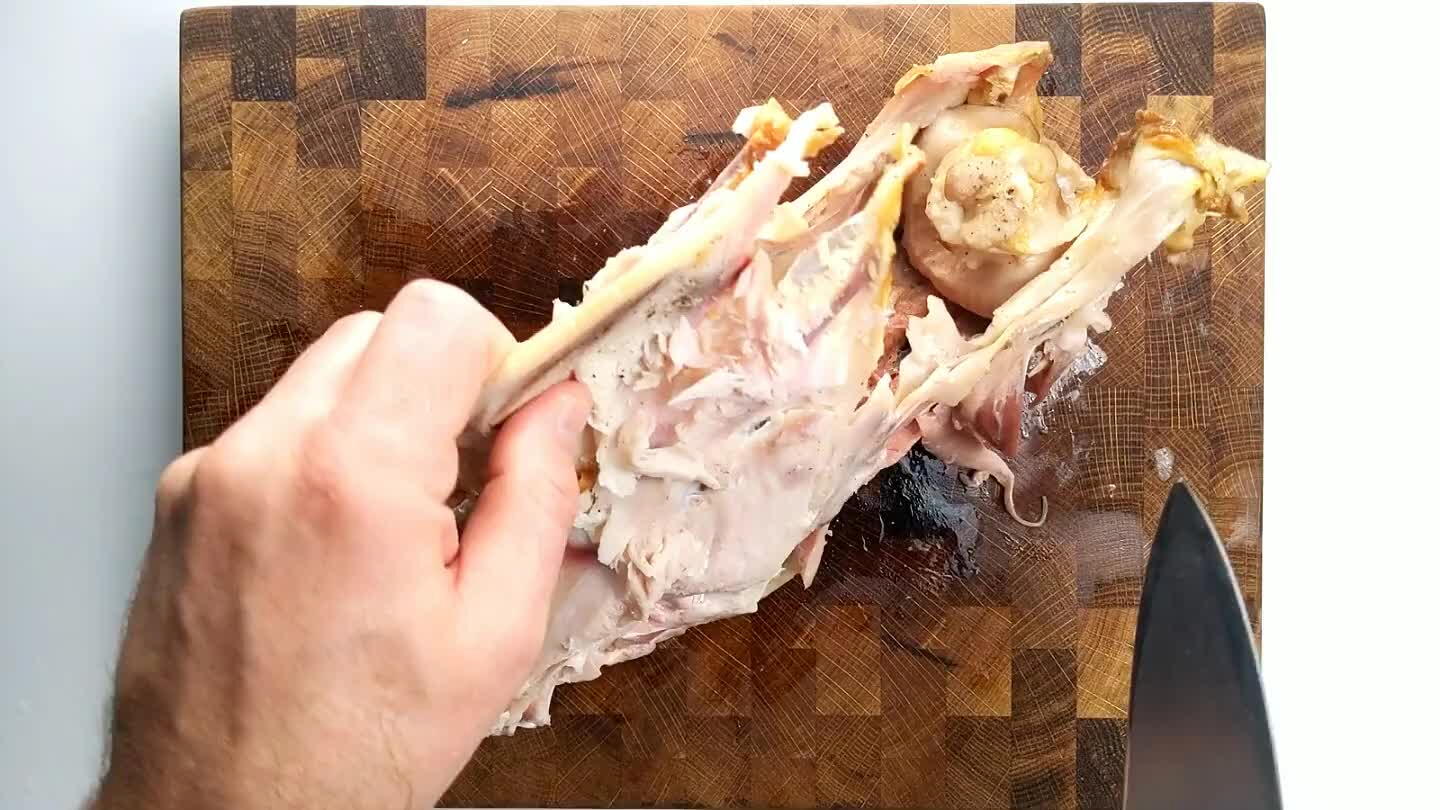 After you've carved your holiday turkey, break apart the carcass so that it will fit into a pot. Peel off any large chunks of turkey clinging to the bones and reserve some meat to add to your soup later.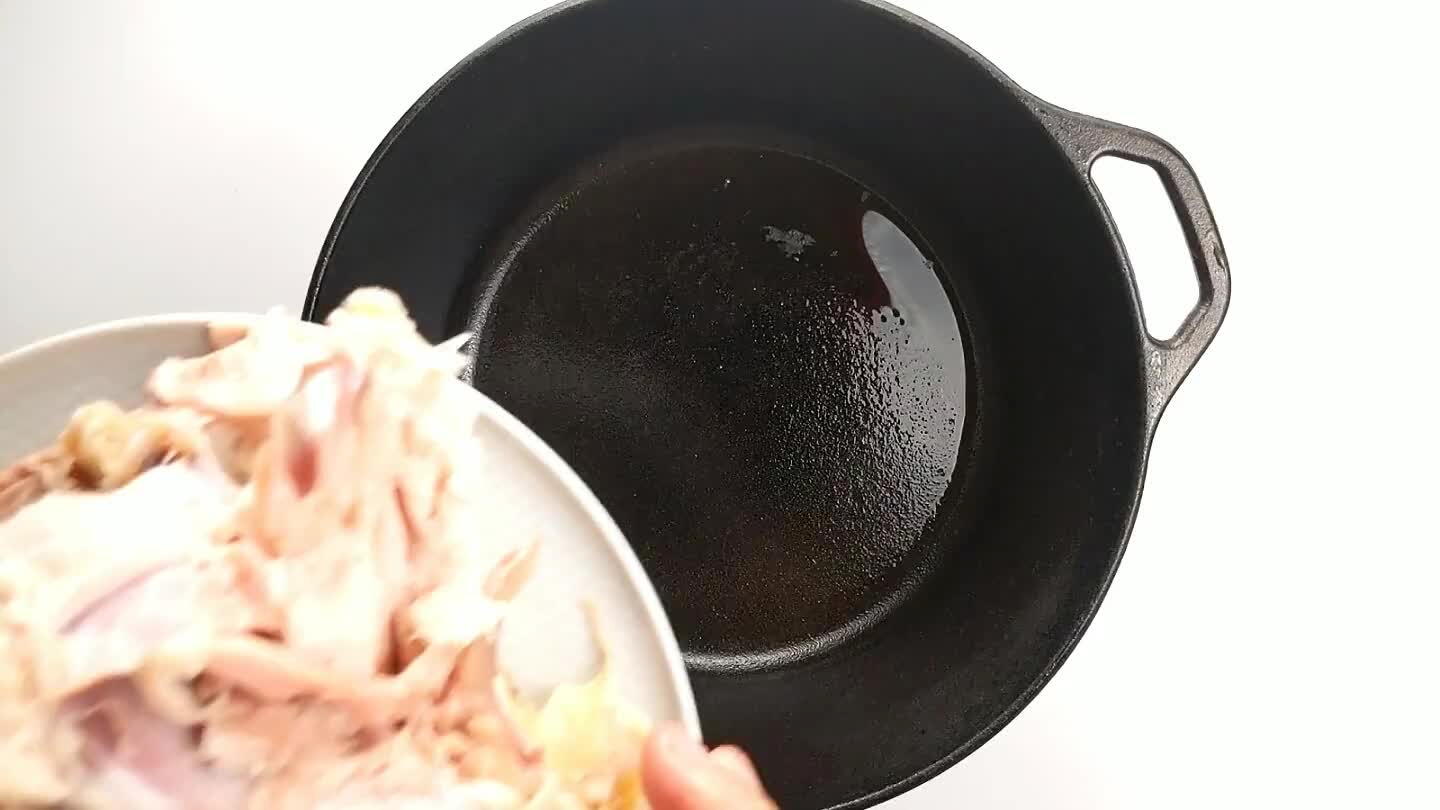 Place all of the turkey scraps (reserving the meat) into a pot that's big enough to fit them.
If you have any the juices from the roasting pan, you can add them now.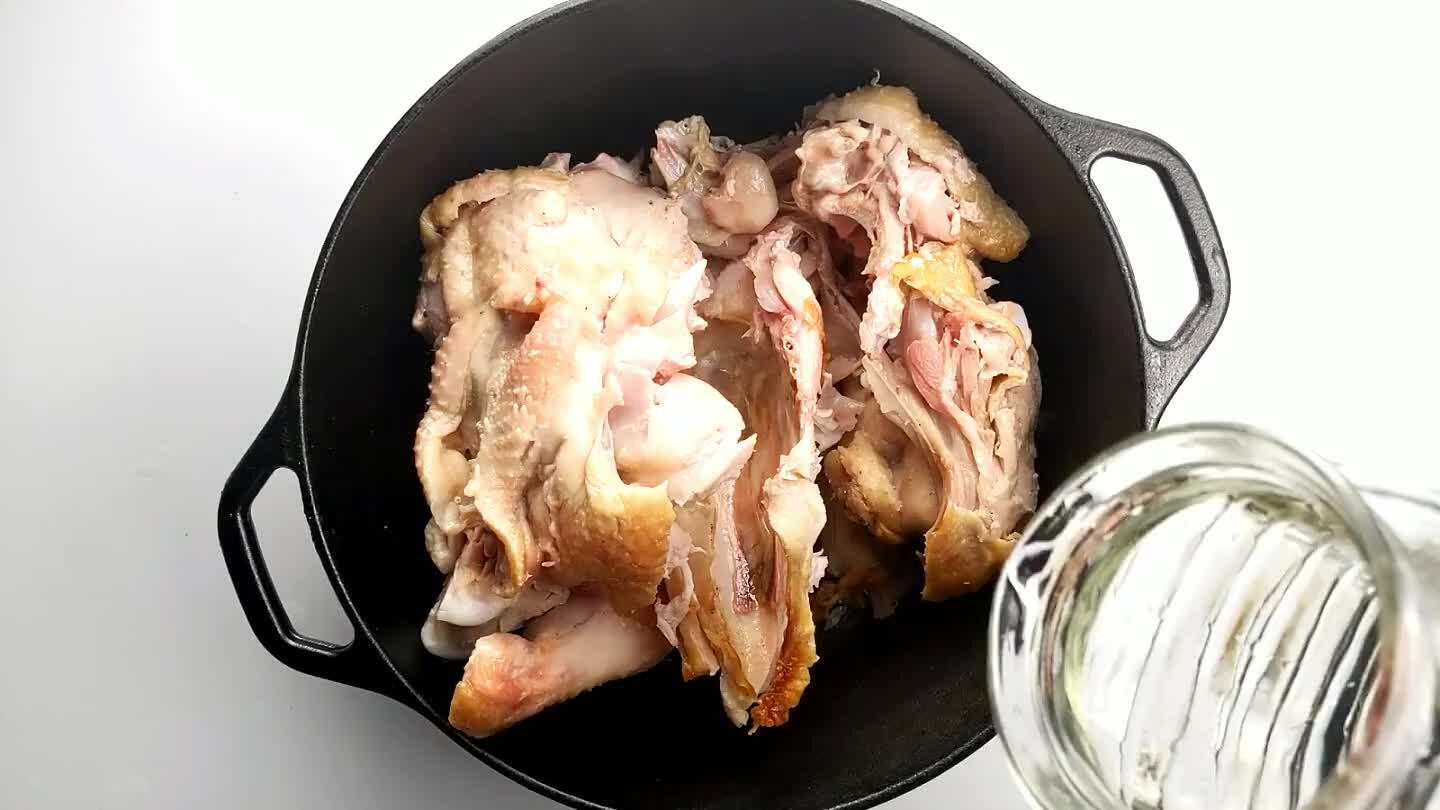 Add enough water to submerge the turkey scraps.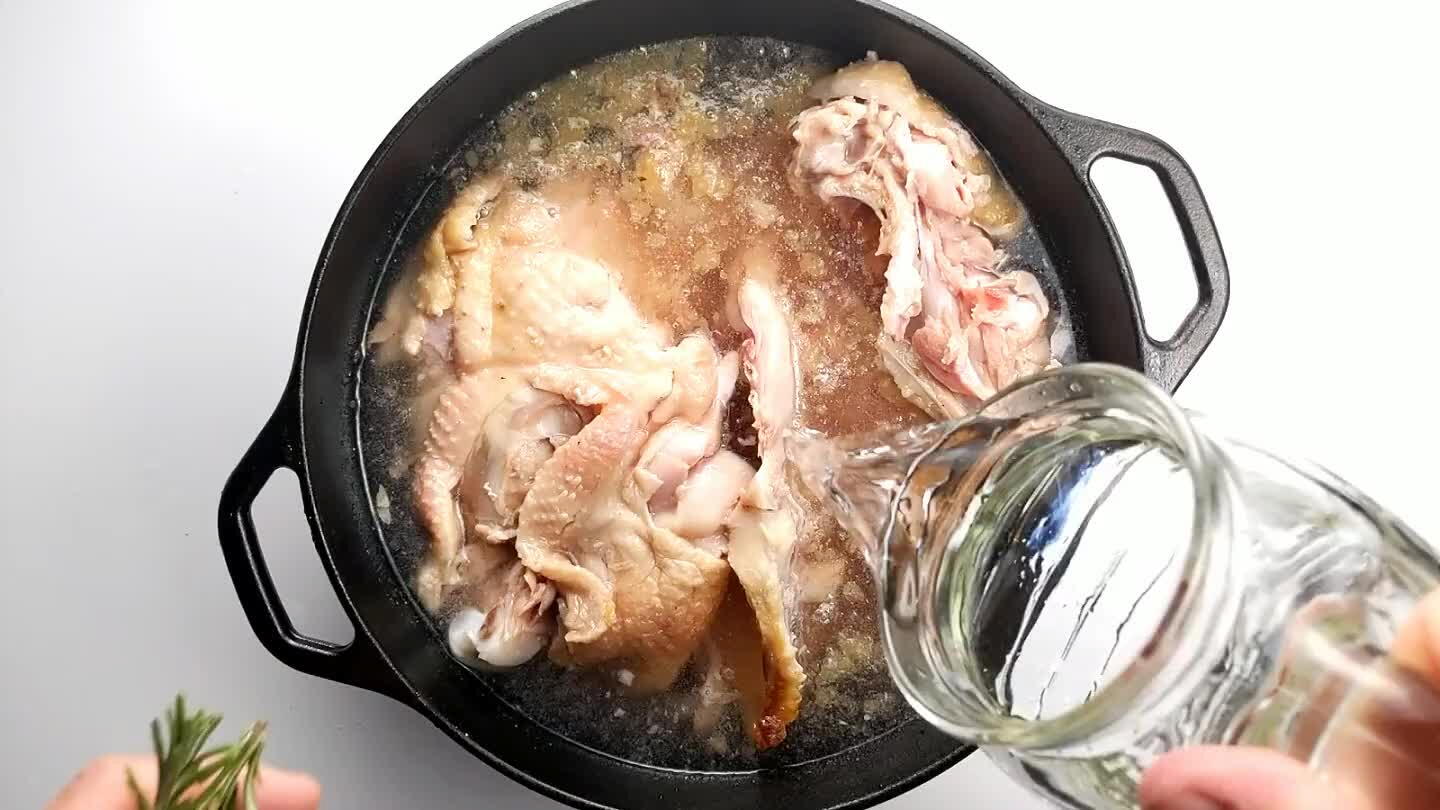 Add a sprig of rosemary to the pot.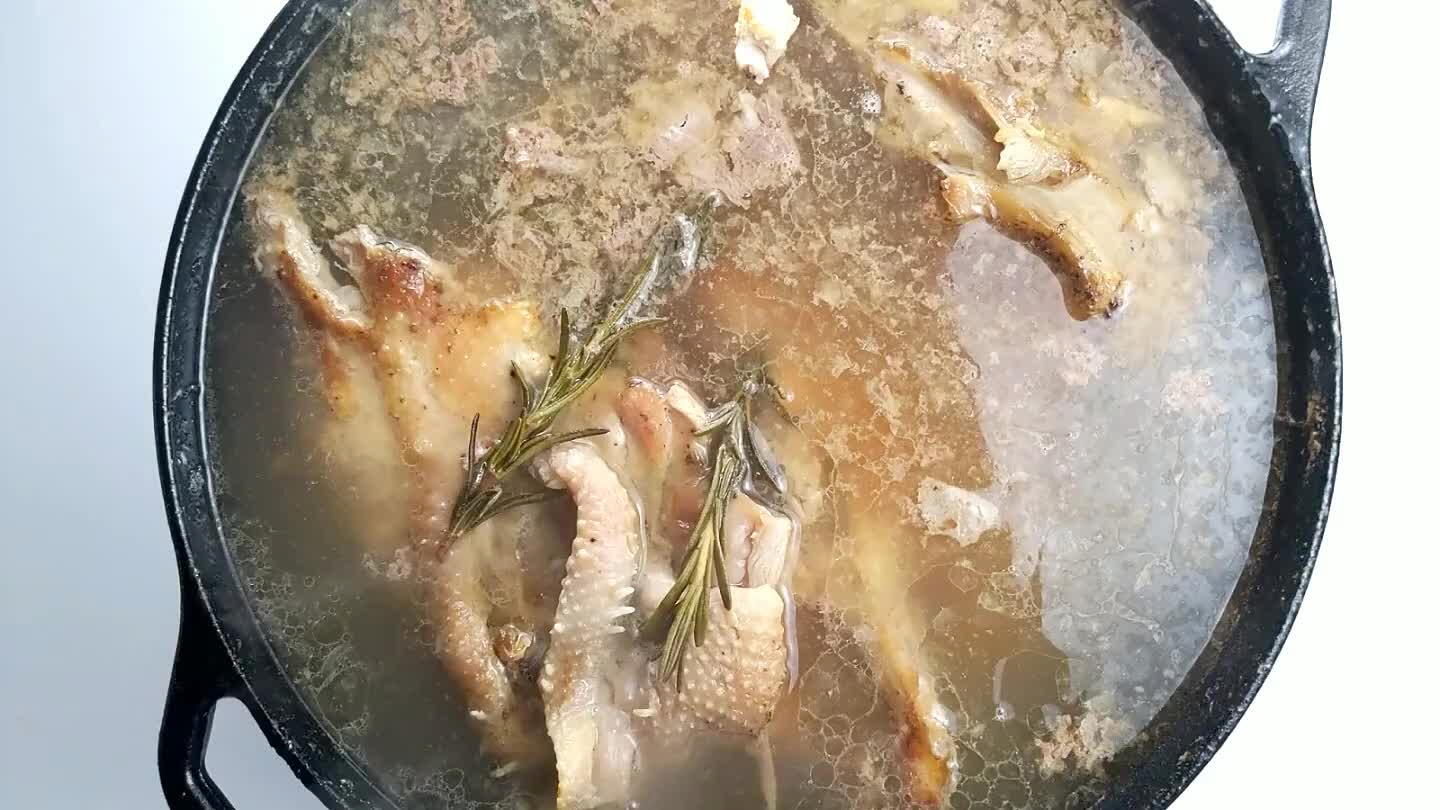 Bring the pot to a simmer and cover it. reduce the heat and let it bubble for a few hours. I actually just turned off the heat and let it sit over night, but if you do this, make sure and boil it again for 15 minutes before straining.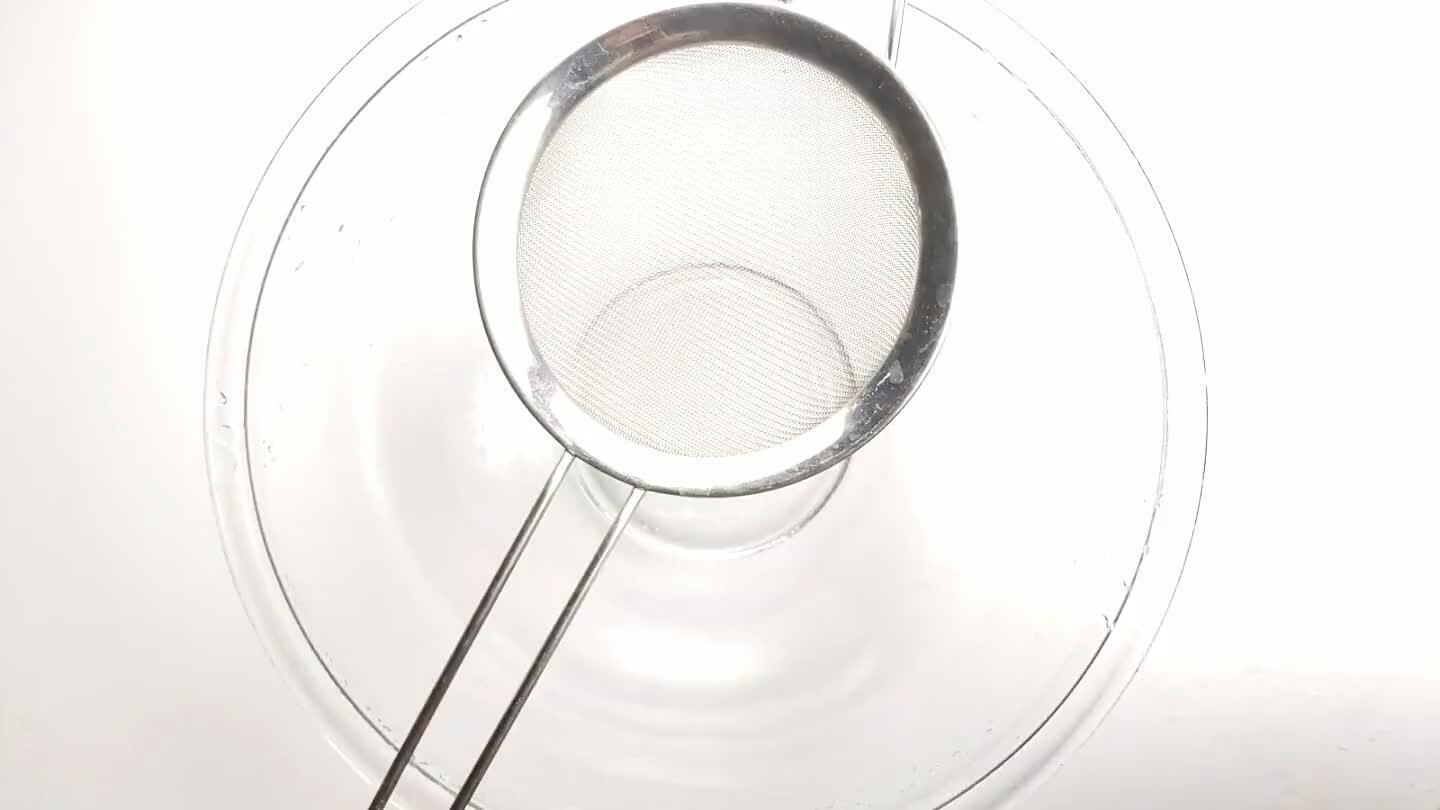 Strain the broth. Discard the bones.
Peel the carrots. Remove the root tips and chop, rolling as you chop. This is called a roll cut and it just randomizes the shape of the carrot a little to make things more interesting. It also tends to help you keep the carrot chunks at similar sizes if you do it right.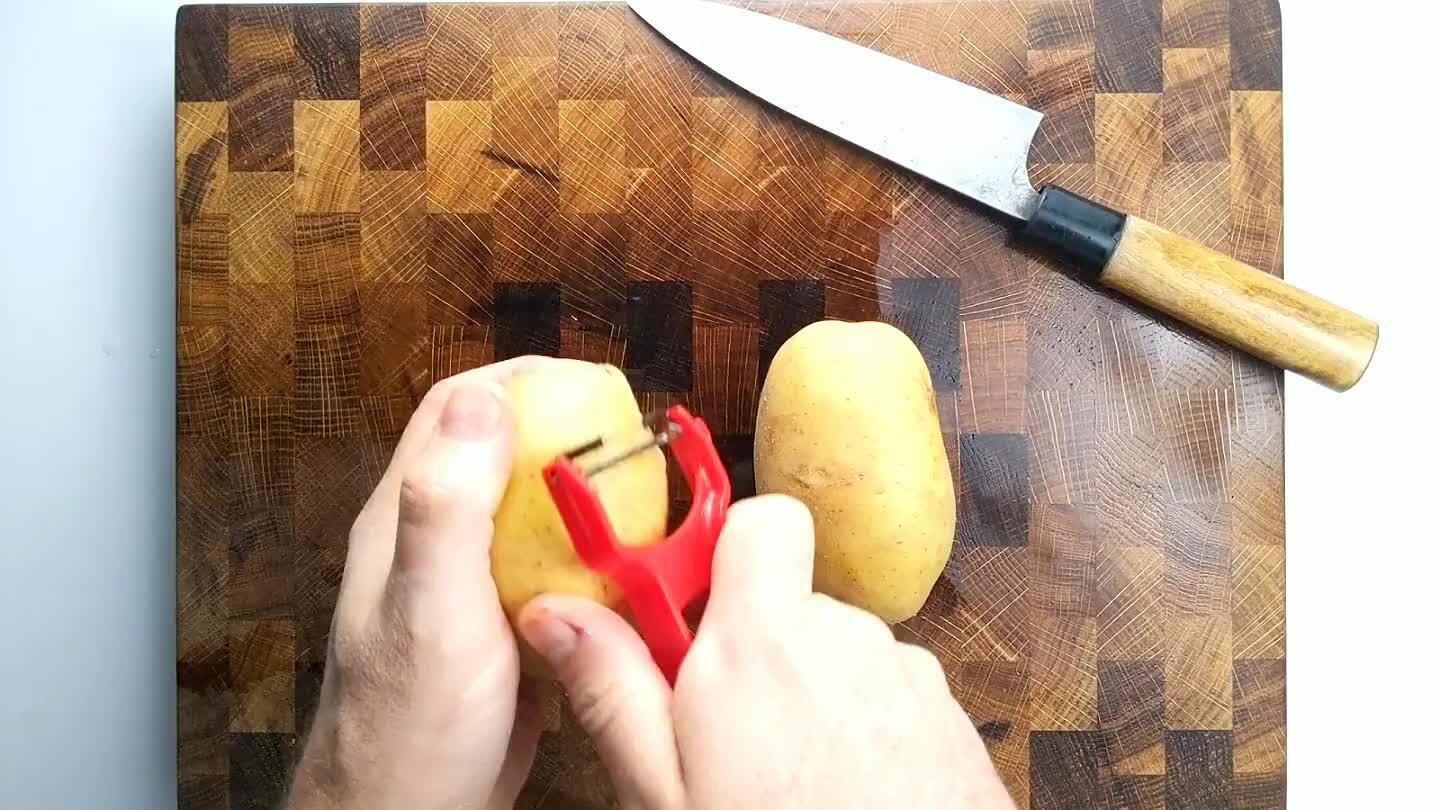 Peel the potatoes. Slice them to about 1/2". Stack the slices and then slice those into 1/2" sticks, keeping them in a pile. Rotate the sticks and slice once more to about a 1/2" dice.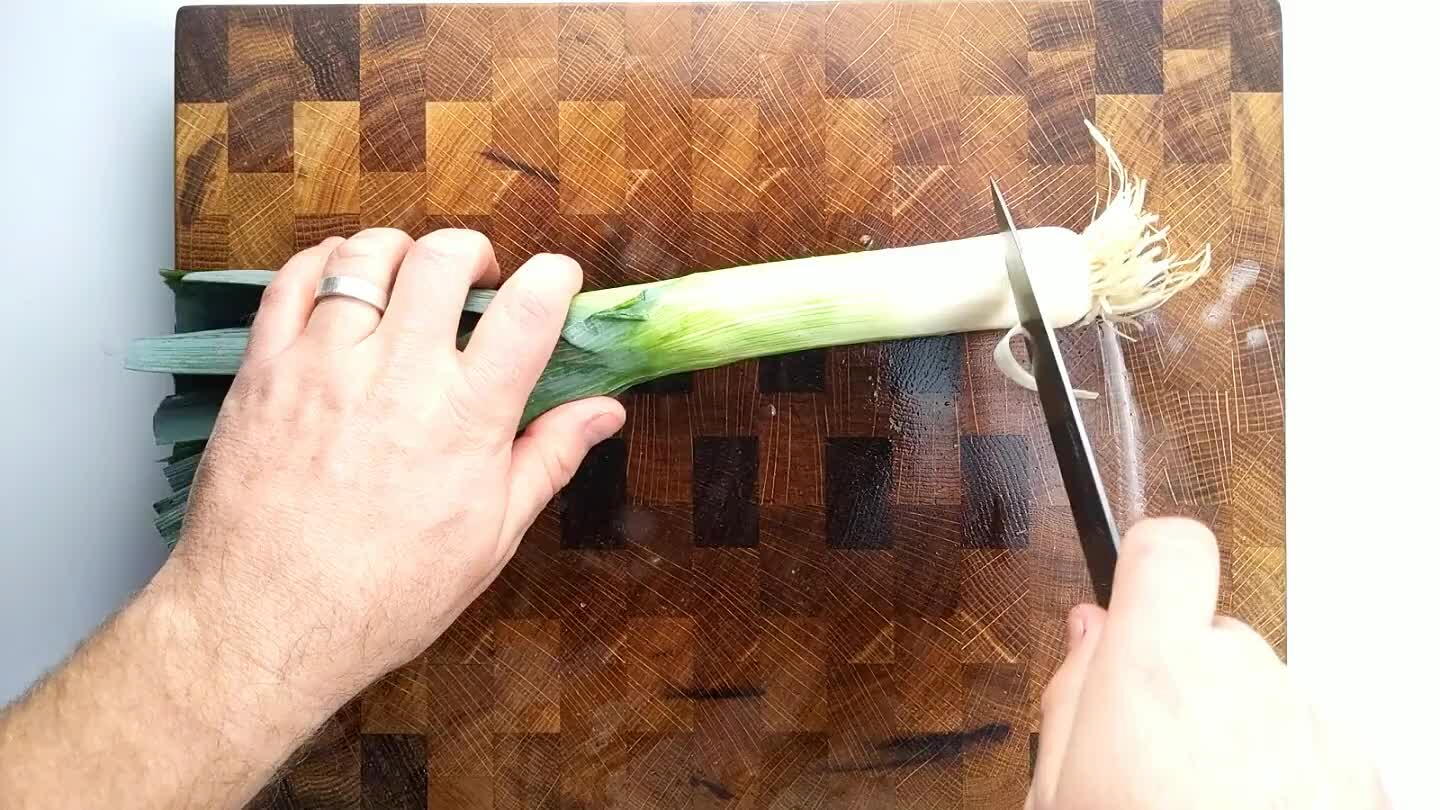 Remove the root tip of the leek. Remove the top half of the leek greens, as they tend to dry out and the green can be a little bitter. Then, slice the leek lengthwise through the center. Rinse the folds, washing away and soil or silt that is trapped in the leaves. Slice the leeks thinly.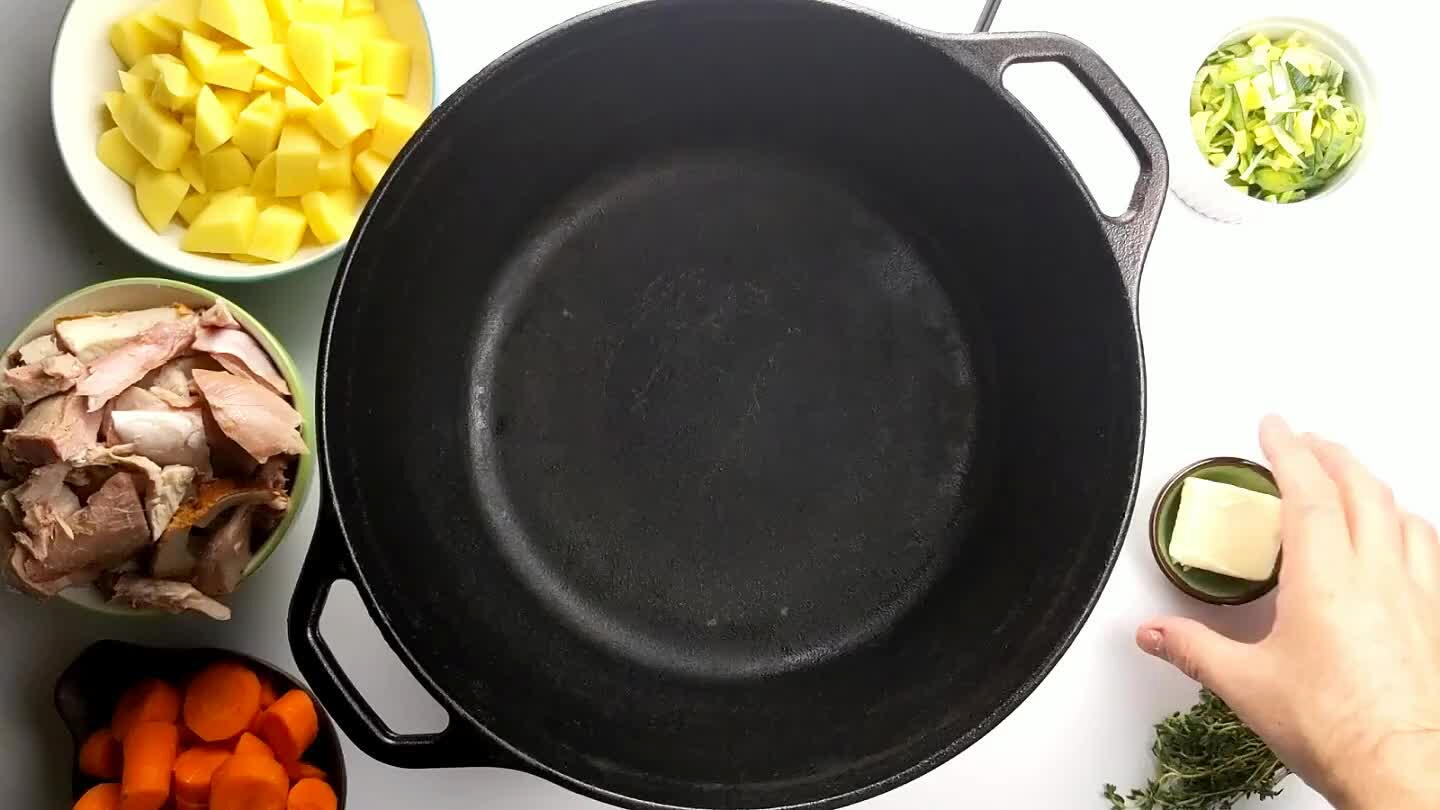 Melt some butter in a large soup pot over medium-low heat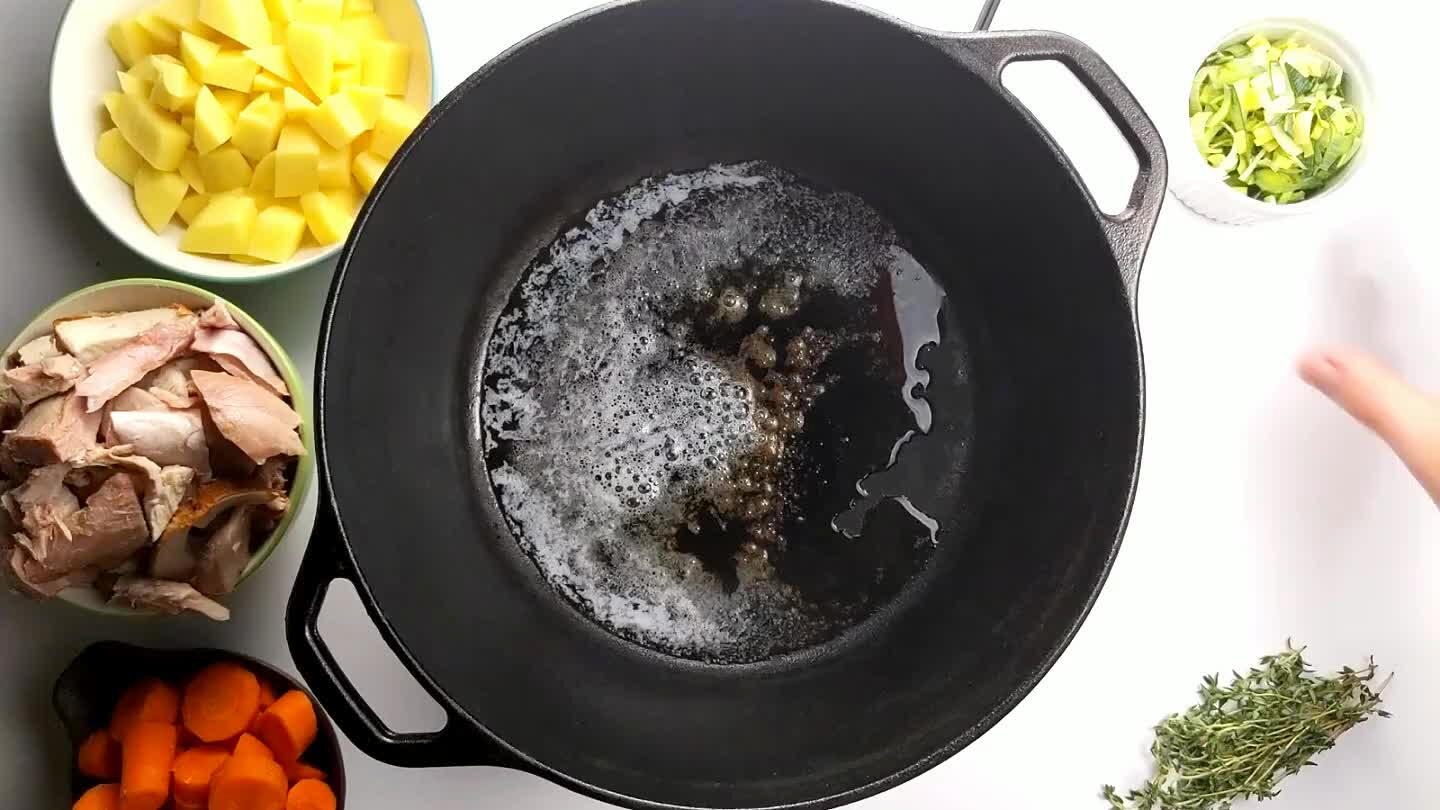 Add the sliced leek. Let it cook gently, stirring often, until soft and translucent. this should take about 10 minutes.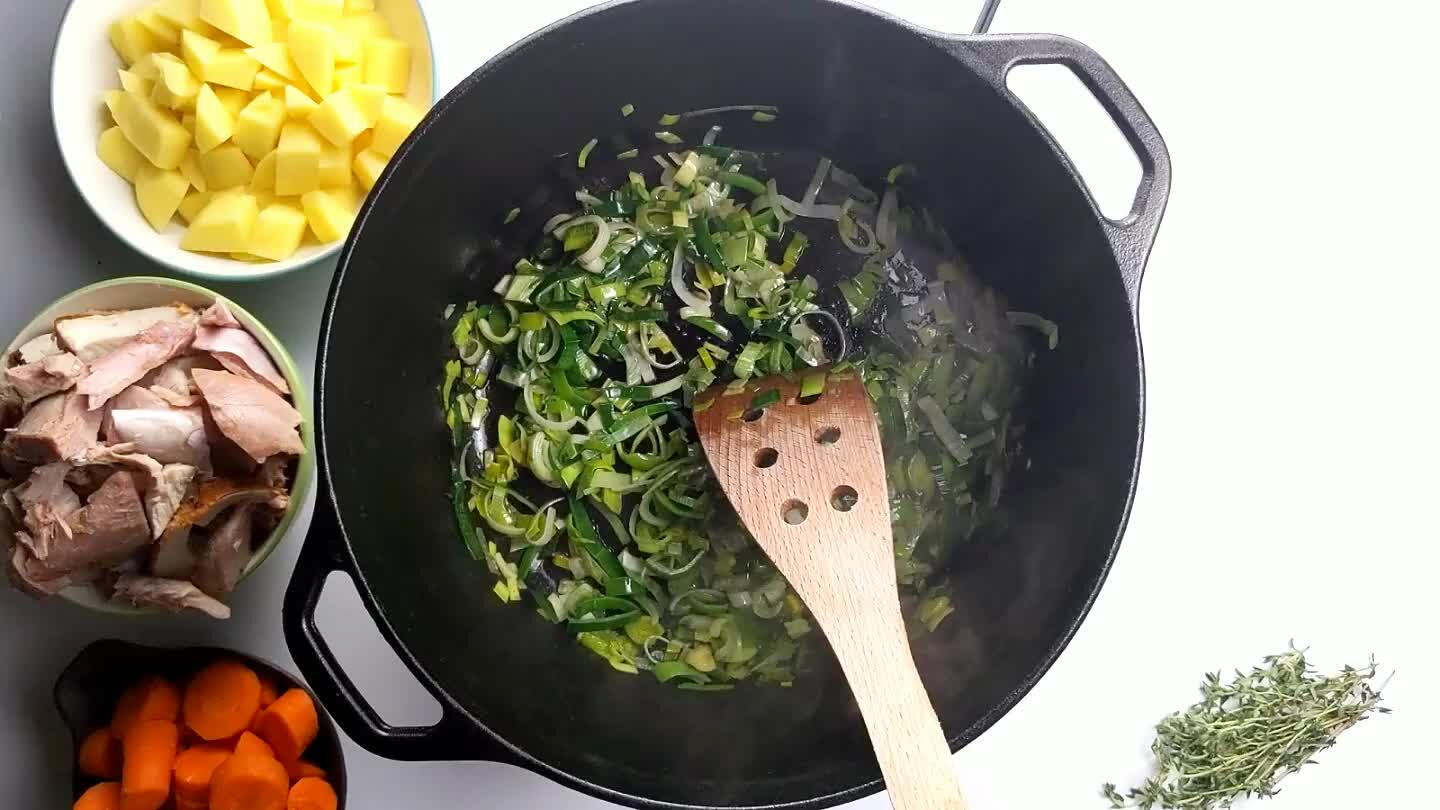 Add a smallish bundle of thyme. The specific amount isn't terribly important. Something less than a bunch, more than a sprig.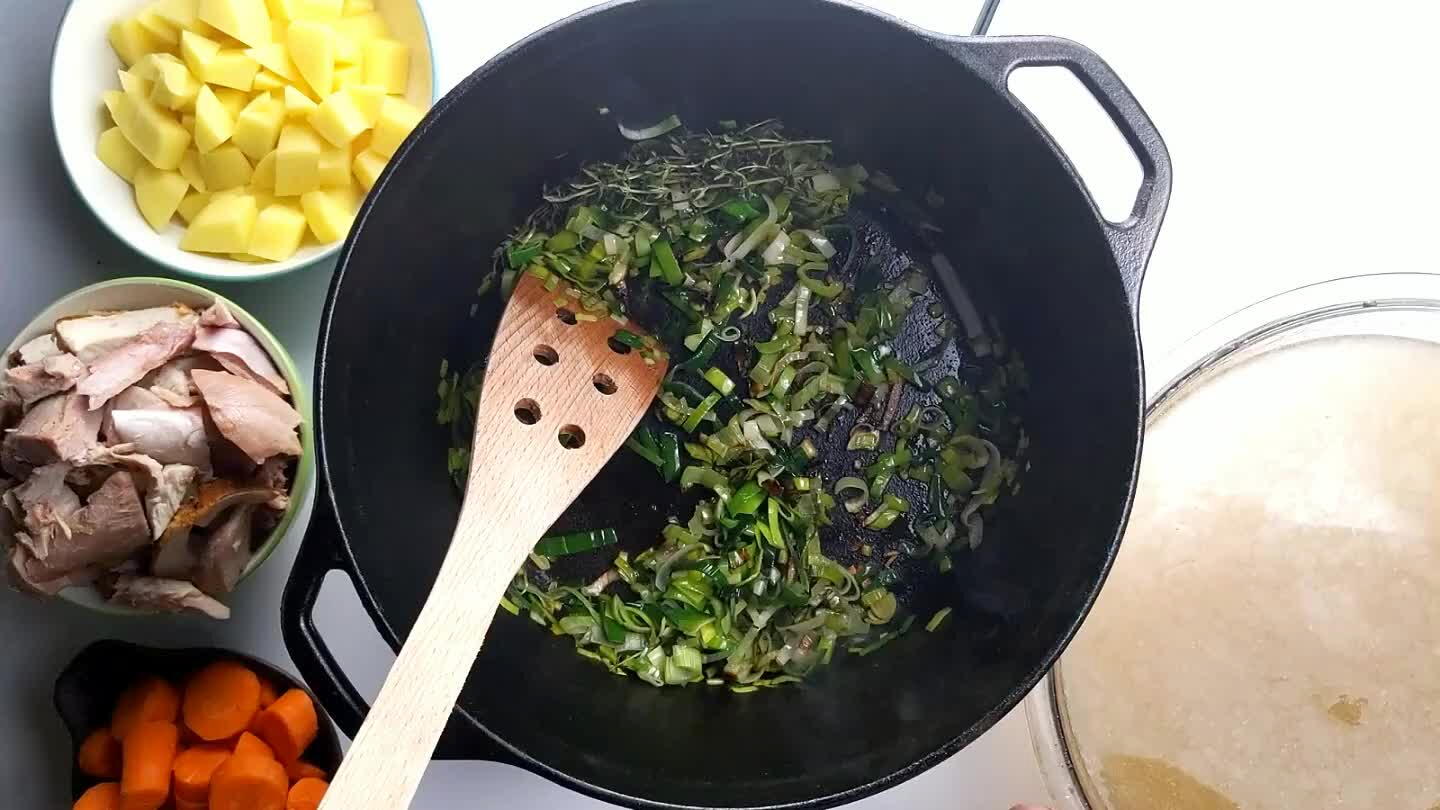 Pour in the turkey broth. Bump the stove up to high heat.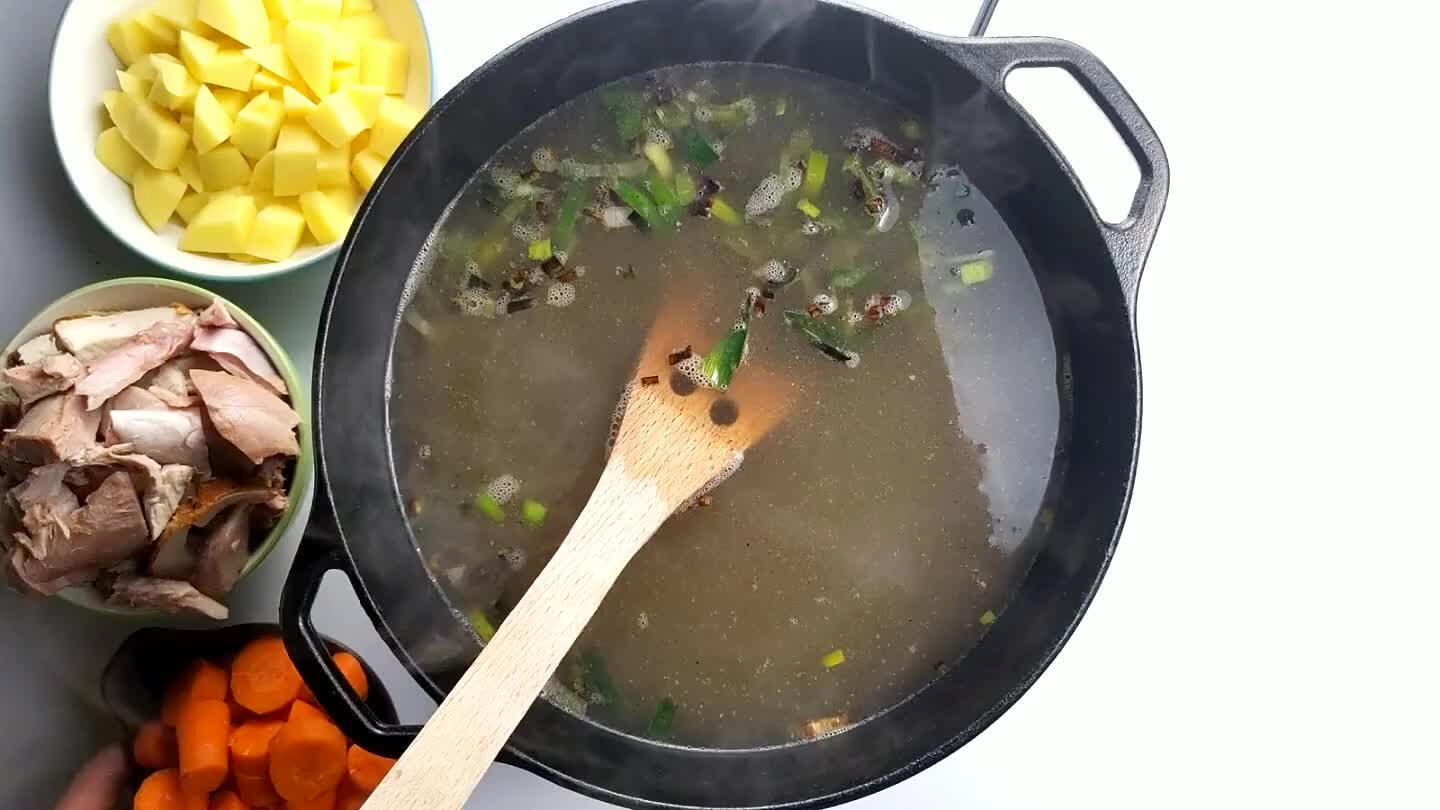 Add the chopped carrots.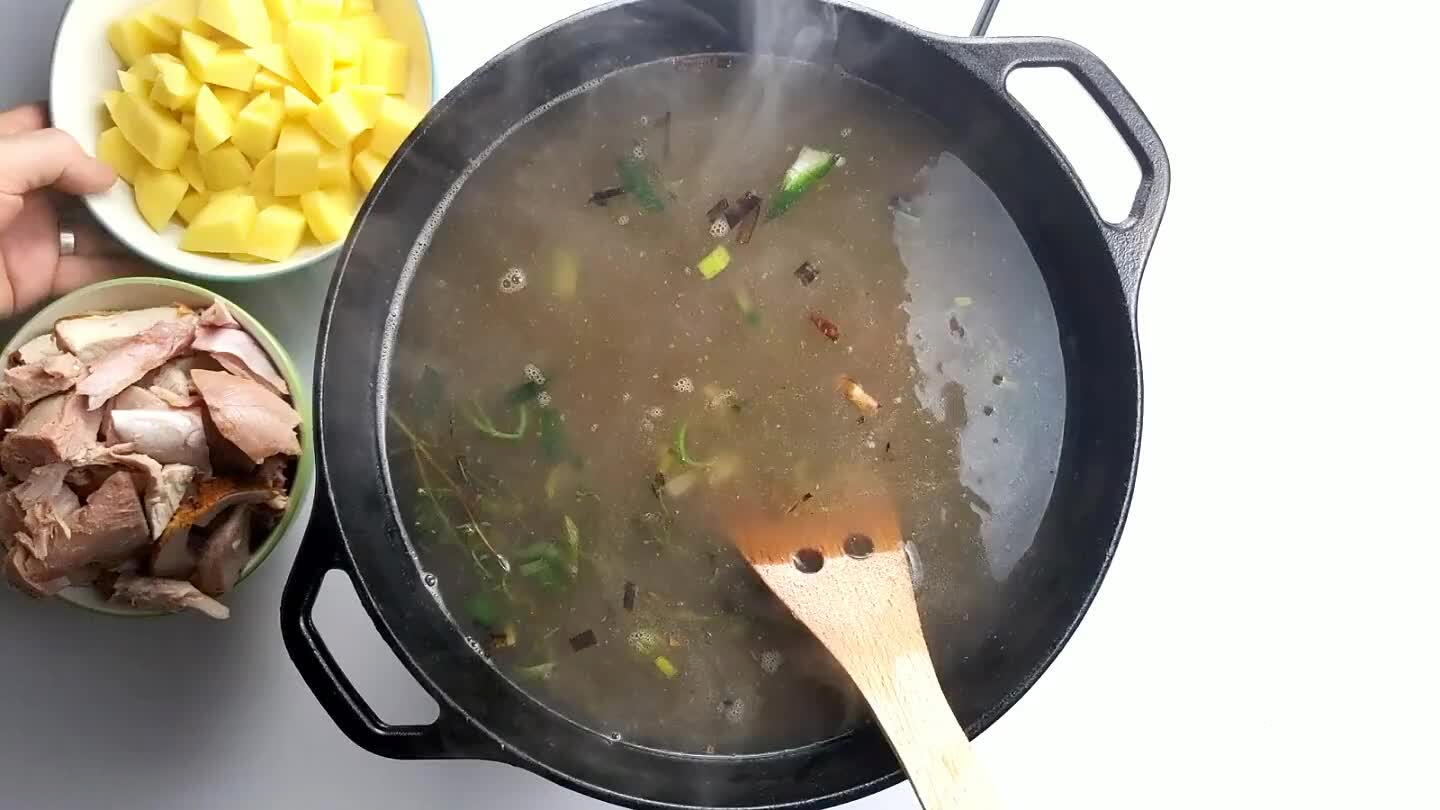 Add the diced potatoes.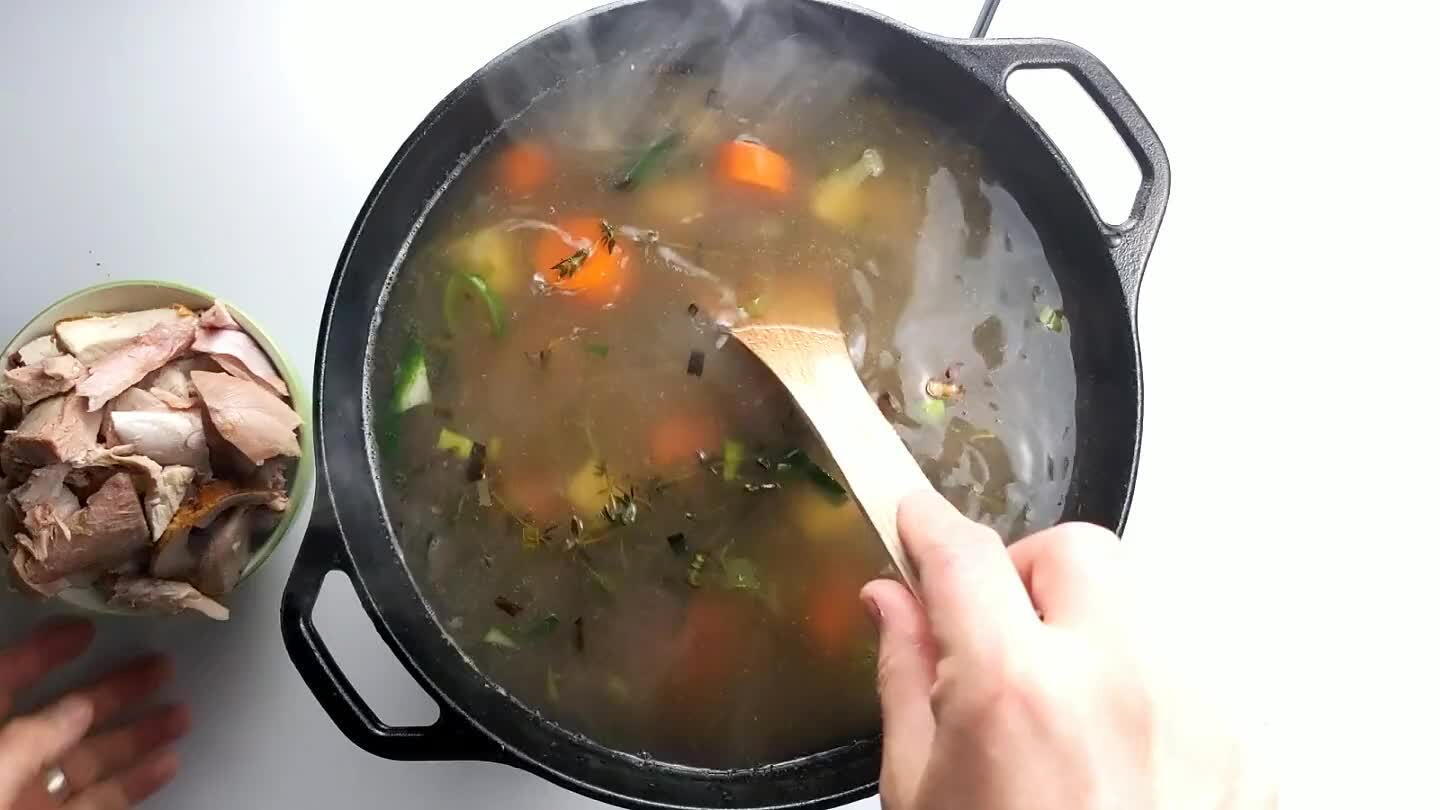 Add the turkey meat.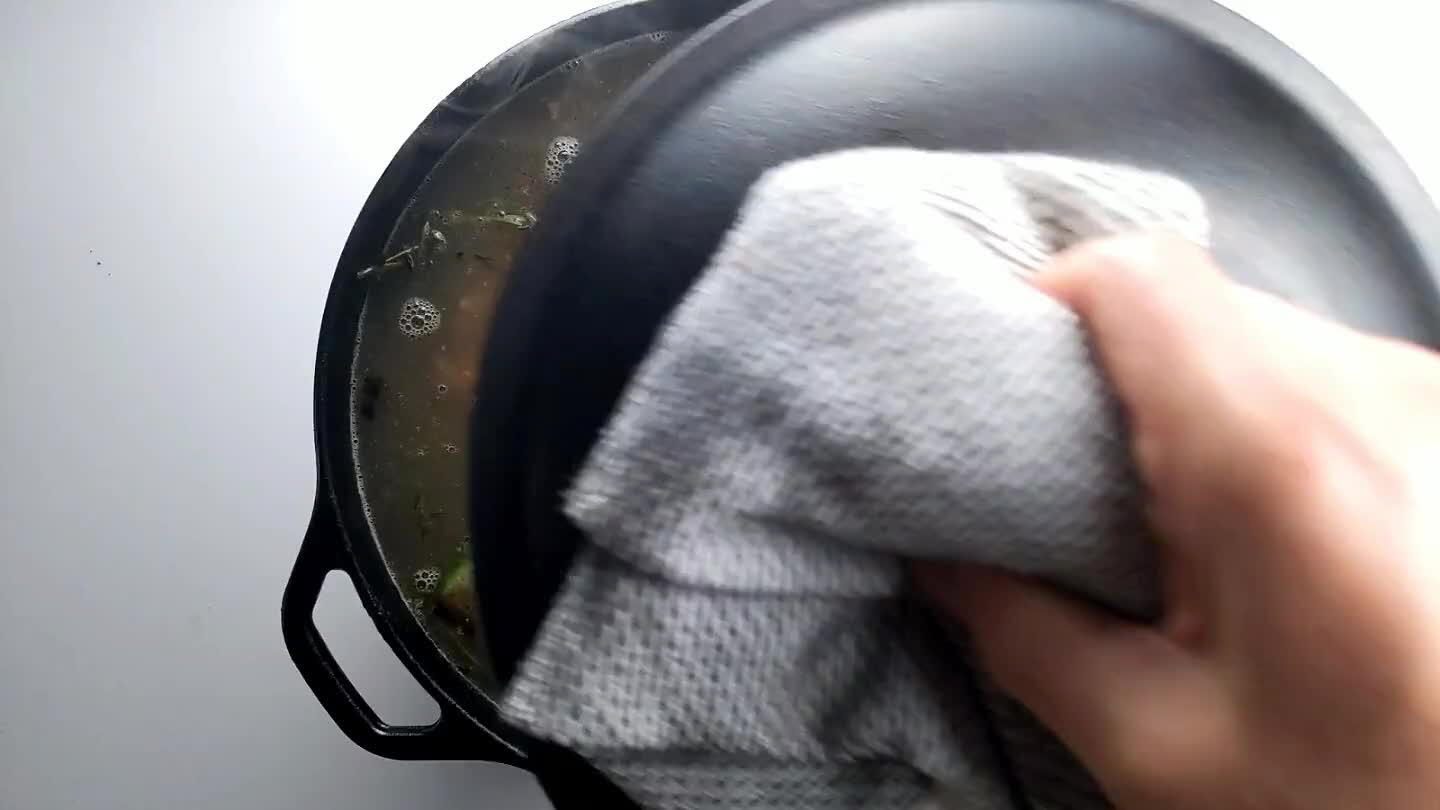 Bring the pot up to a simmer and adjust the heat to hold it there because if it starts boiling too hard you'll have a mess to clean up. Cover the pot and let it roll for about 20 minutes or so or until the carrots and potatoes are tender through.