Lemon Bars with Shortbread Crust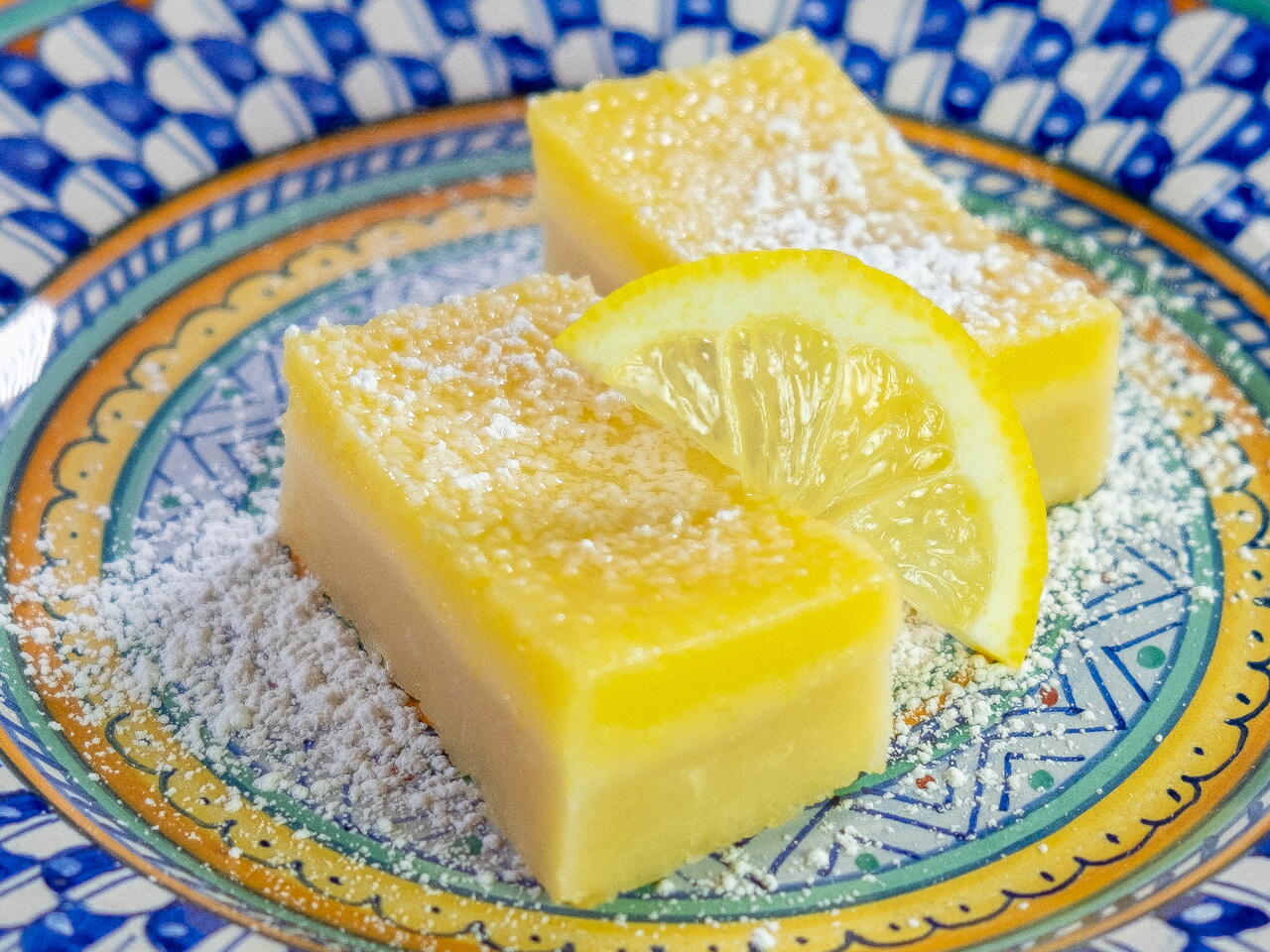 12 portions
65m
Lemon bars man, they're great! Actually, they're not always good, but these ones are good.
What you will need
CRUST
450g (1 cup) Unsalted Butter
265g (2 cup) AP Flour
100g (½ cup) Sugar
1 tsp almond Extract
¼ tsp Salt
FILLING
4 lemons
¼ cup AP Flour
1 cup Sugar
4 Eggs
(Nutritional facts 377 calories, 29.95 g fat, 20.96 g carbohydrates, 7.16 g protein, 335 mg cholesterol, 294 mg sodium)
How to cook
Shortbread
Combine flour, butter, sugar, salt and almond extract. If the butter is still cold, put it in the microwave for 30-60 seconds to soften it up enough to mix.
Traditionally you would use a wooden spoon, but a spatula works great too. Mix until all of the ingredients are well incorporated.
Coat a glass or anodized 8" x 8" baking pan with nonstick spray. It's important to use a nonreactive baking dish because metal can react to acidic ingredients like lemon and produce off flavors.
Scoop the shortbread dough into the baking dish. Spread it out evenly. Use your hands to pat it down and smooth it out. Place it in the fridge and preheat the oven to 350°F. Now go make the lemon filling.
Lemon Filling
Zest the lemons. A microplane works great for this. Or you can use any fine grater. Don't zest too hard. You only want the outer peel. The white pith beneath it can be a little bitter.
Juice the lemons into the zest. A strainer is helpful for catching wayward seeds. 4 lemons should yield somewhere around 2/3 cup of juice.
Sift ¼ cup of flour into the lemon juice and whisk well. Try and get rid of all of the lumps.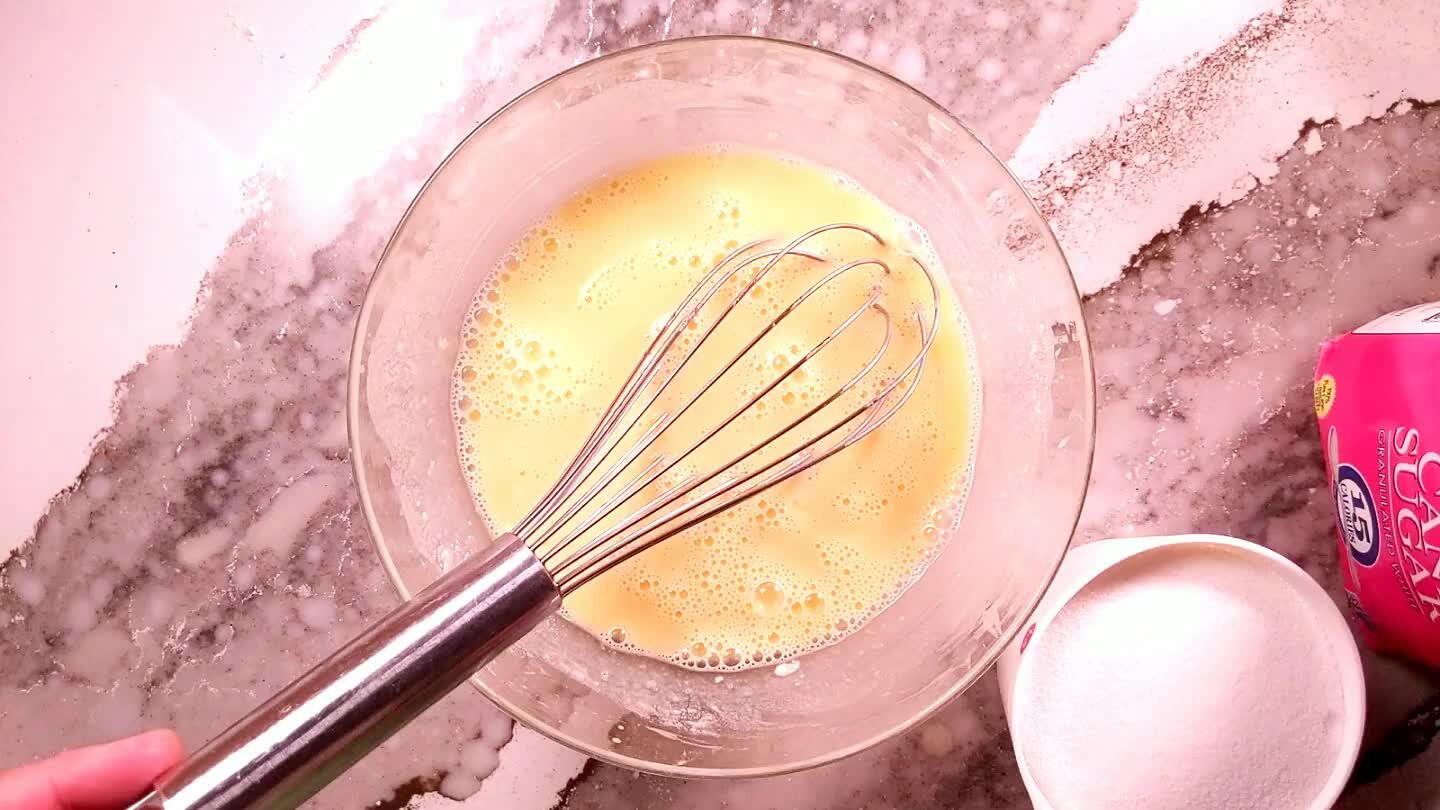 Whisk in the sugar. I like to taste the batter here to make sure I like the balance. Lemons don't always taste exactly the same and your tastes may differ from mine, so feel free to adjust the sugar content to your liking.
Beat in the 4 eggs until smooth. We're ready to start baking.
Bake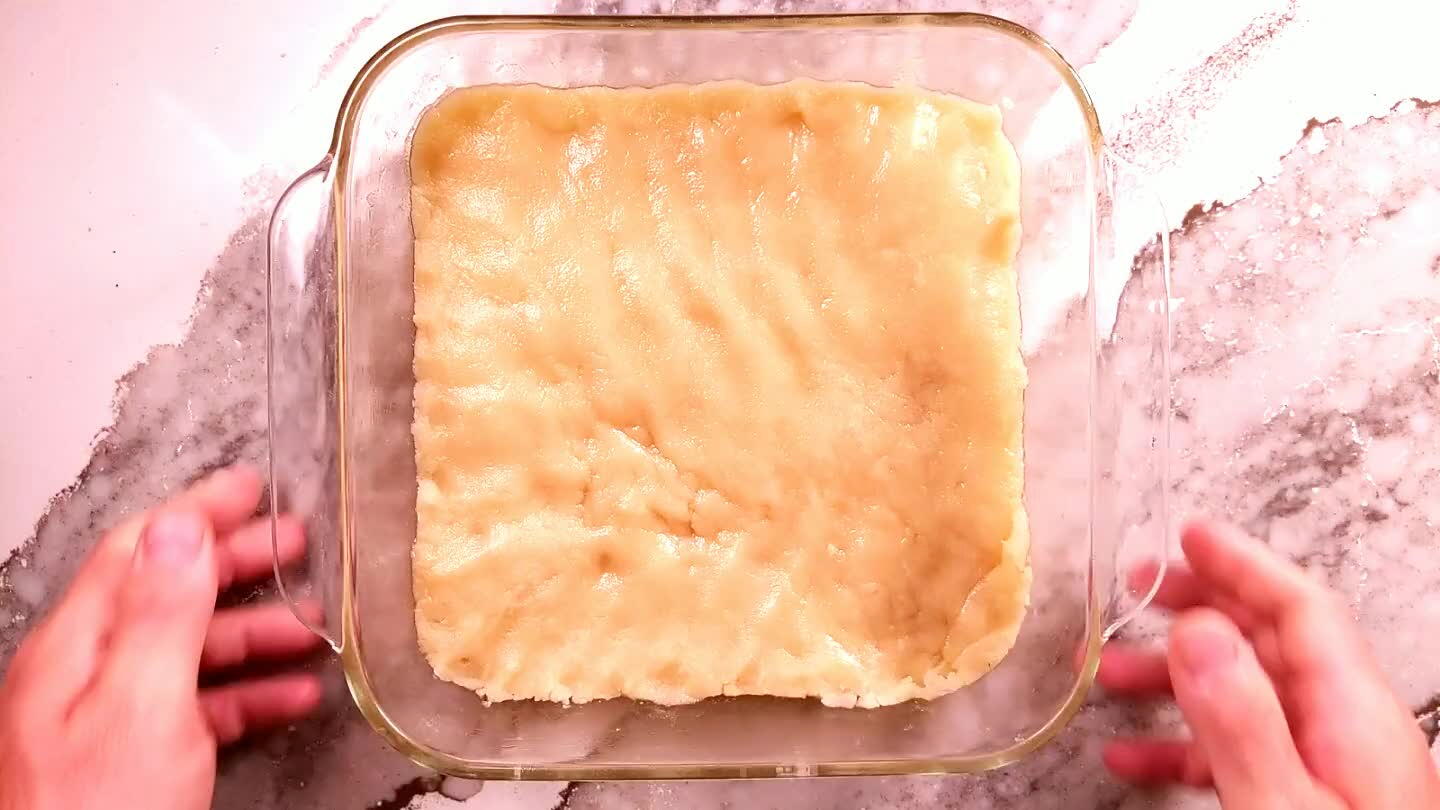 Preheat your oven to 350°F. Bake the shortbread for about 20-25 minutes, or until the edges turn golden brown.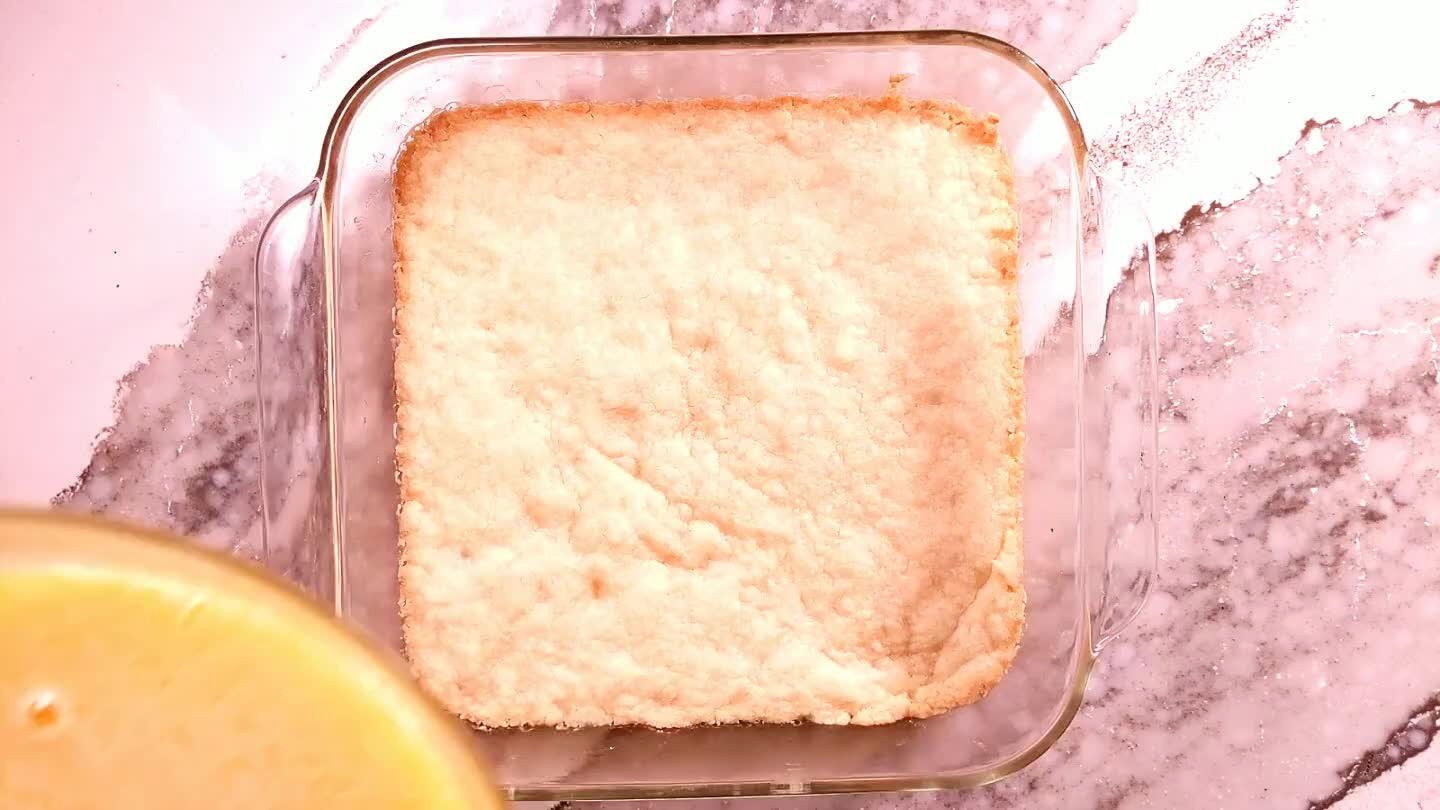 While the crust is still hot, pour your lemon filling right over the top.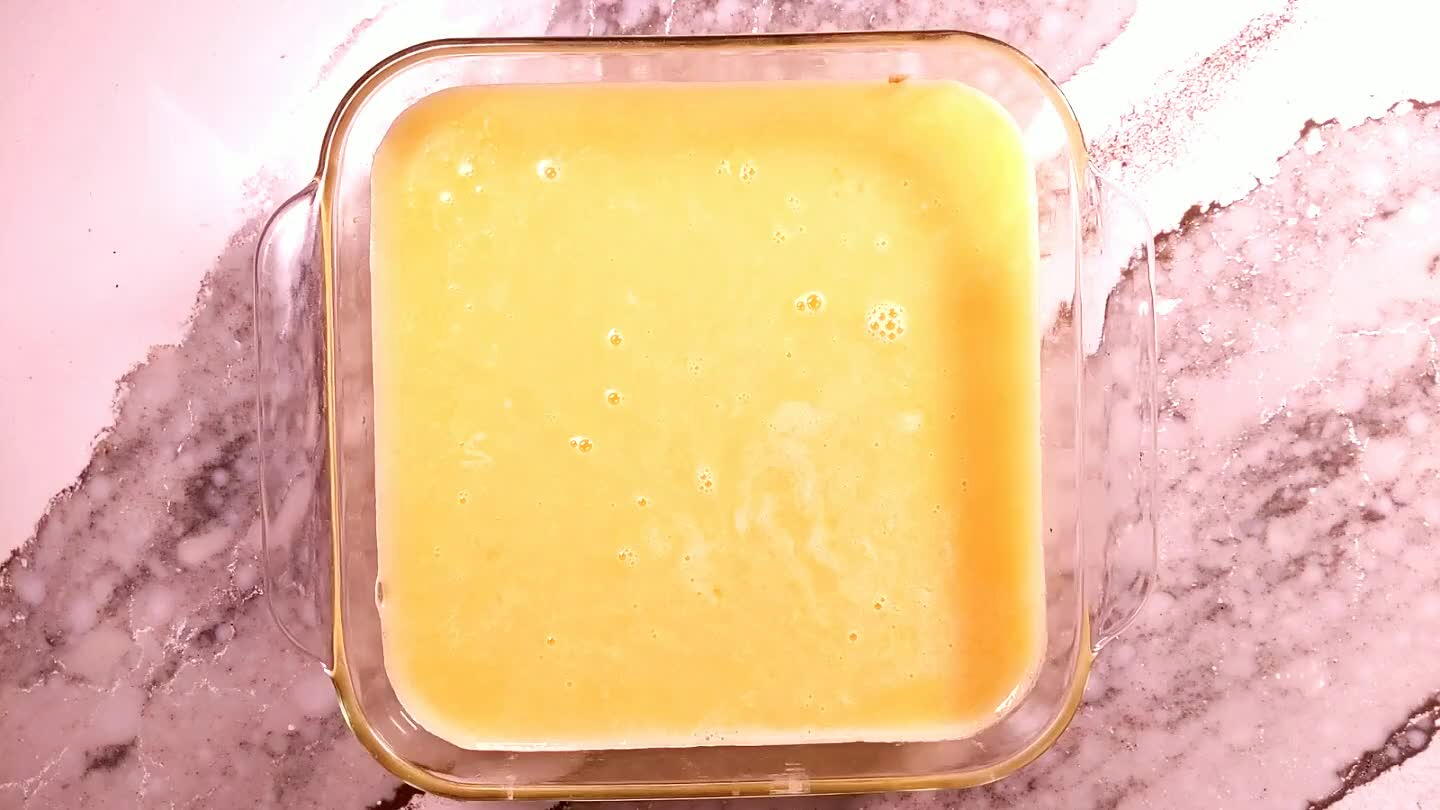 Pop the dish right back in the oven for another 20-25 minutes. Your lemon bars are done baking when the filling is set. Bumping the baking dish gently, you shouldn't see any waves form.