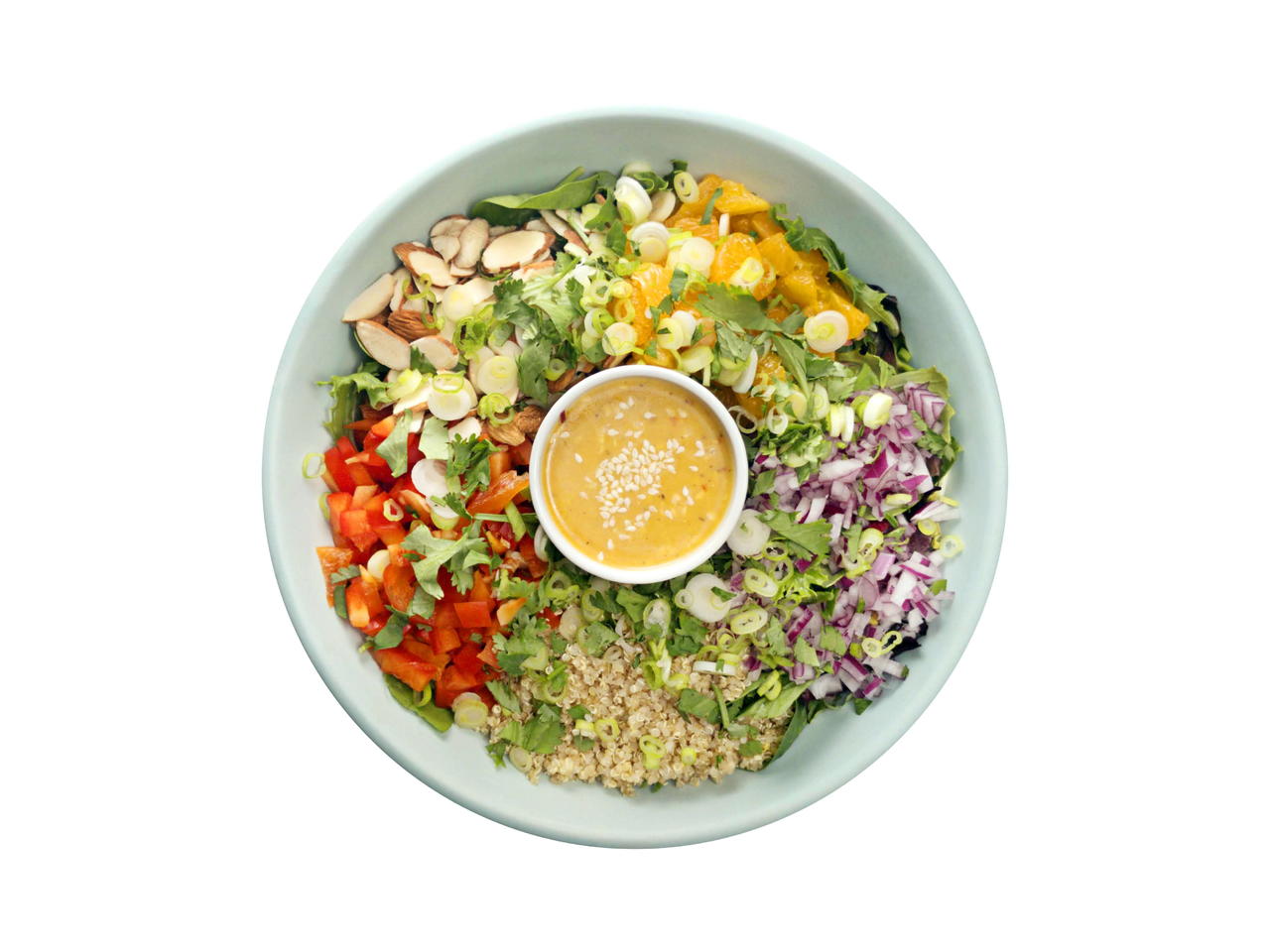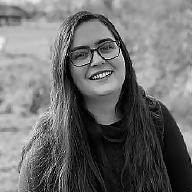 Recipe video made by Michelle
Published on 08/14/2020, viewed by 1082 , 1 Comments
4 portions
15m
This asian style salad has a little bit of sweet, tangy, and spice along with fresh green onion and cilantro.
What you will need
3 oz Mixed Greens
1 Red Bell Pepper
1/4 Red onion
1/2 cup Microwavable Quinoa
1/3 cup Canned Mandarin Oranges
1/4 cup Almonds
1/2 bunch Cilantro
1/2 bunch Green Onion
Crispy Wonton Strips, optional
MANDARIN SESAME DRESSING
1/3 cup canned Mandarin Oranges
1/4 cup Rice Wine Vinegar
1 Tbsp Soy Sauce or Tamari
1 oz fresh Ginger
1 Tbsp Sesame Oil
2 tsp Sesame Seeds
1 tsp Salt
1/4 tsp Red Pepper Flakes
1/2 tsp Black Pepper
3/4 cup Olive Oil
2 Garlic Cloves
(Nutritional facts 160 calories, 13.27 g fat, 9.03 g carbohydrates, 2.32 g protein, 5 mg cholesterol, 490 mg sodium)
How to cook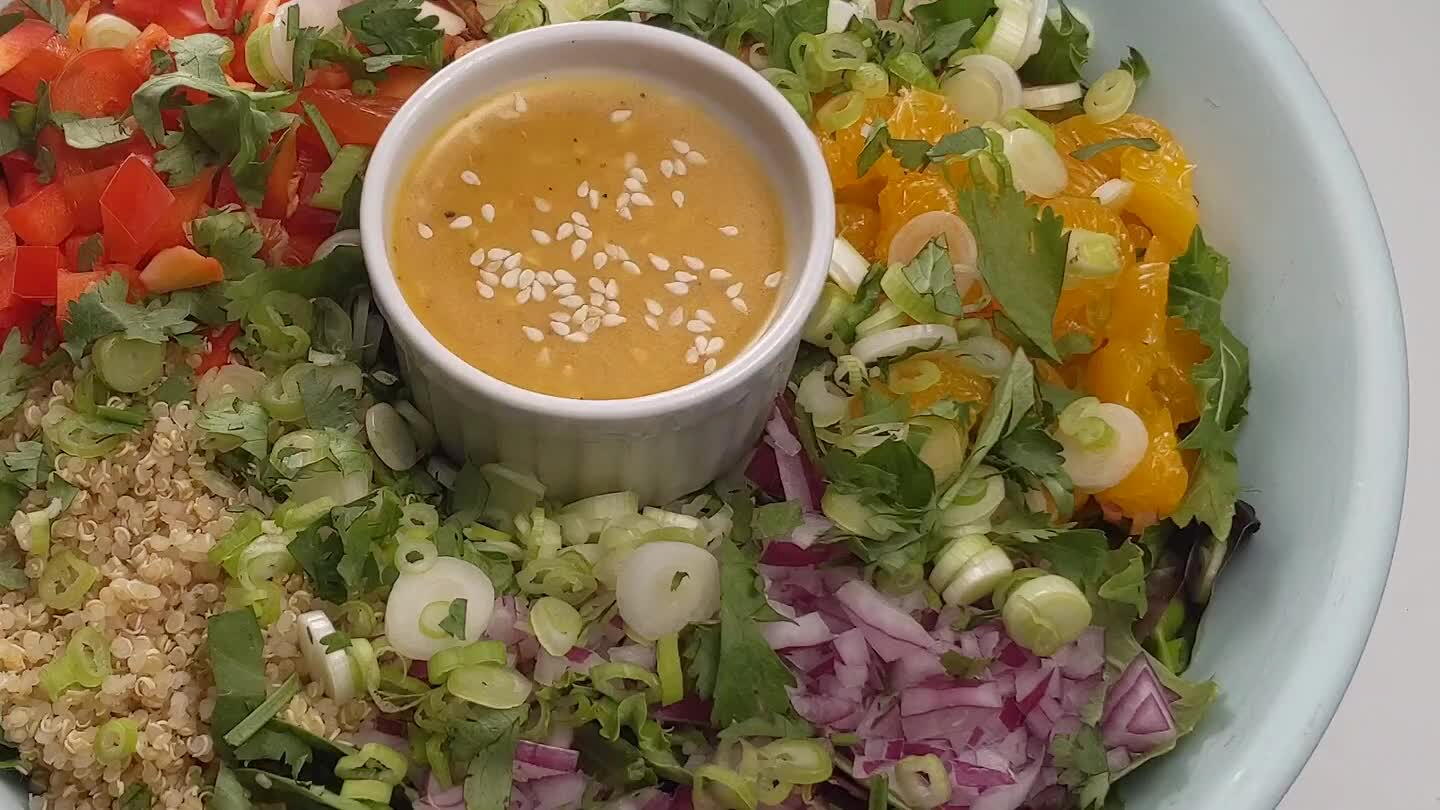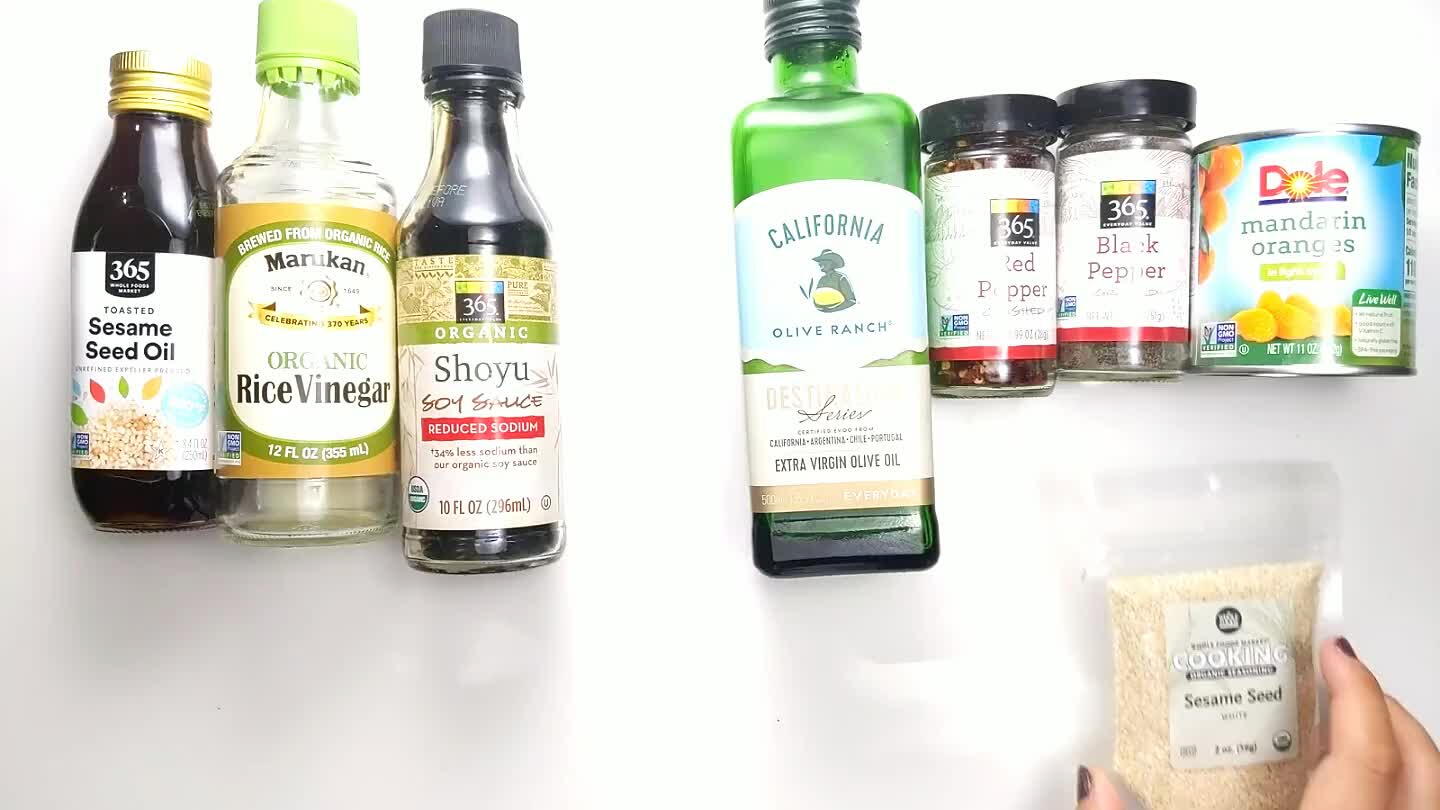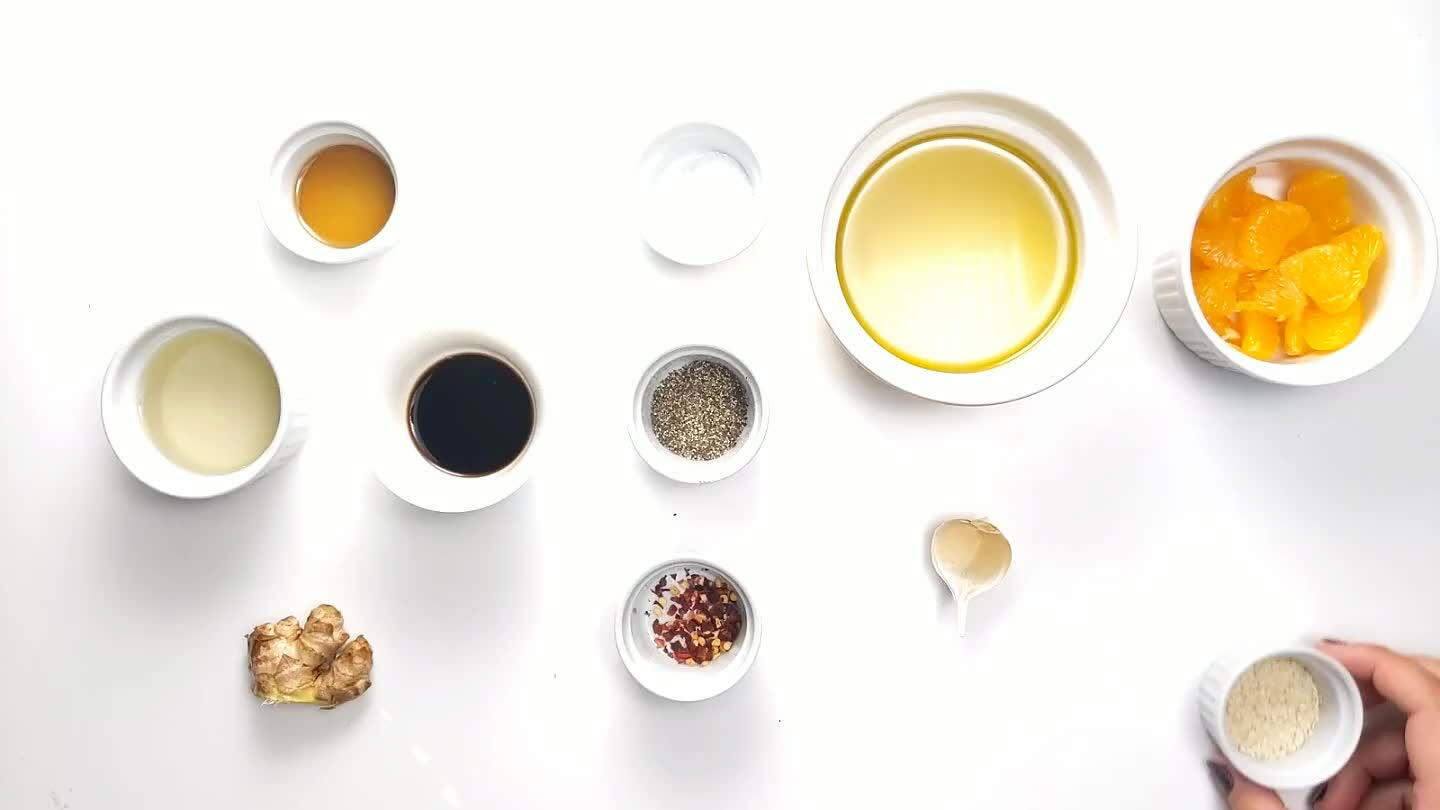 Gather and portion all ingredients.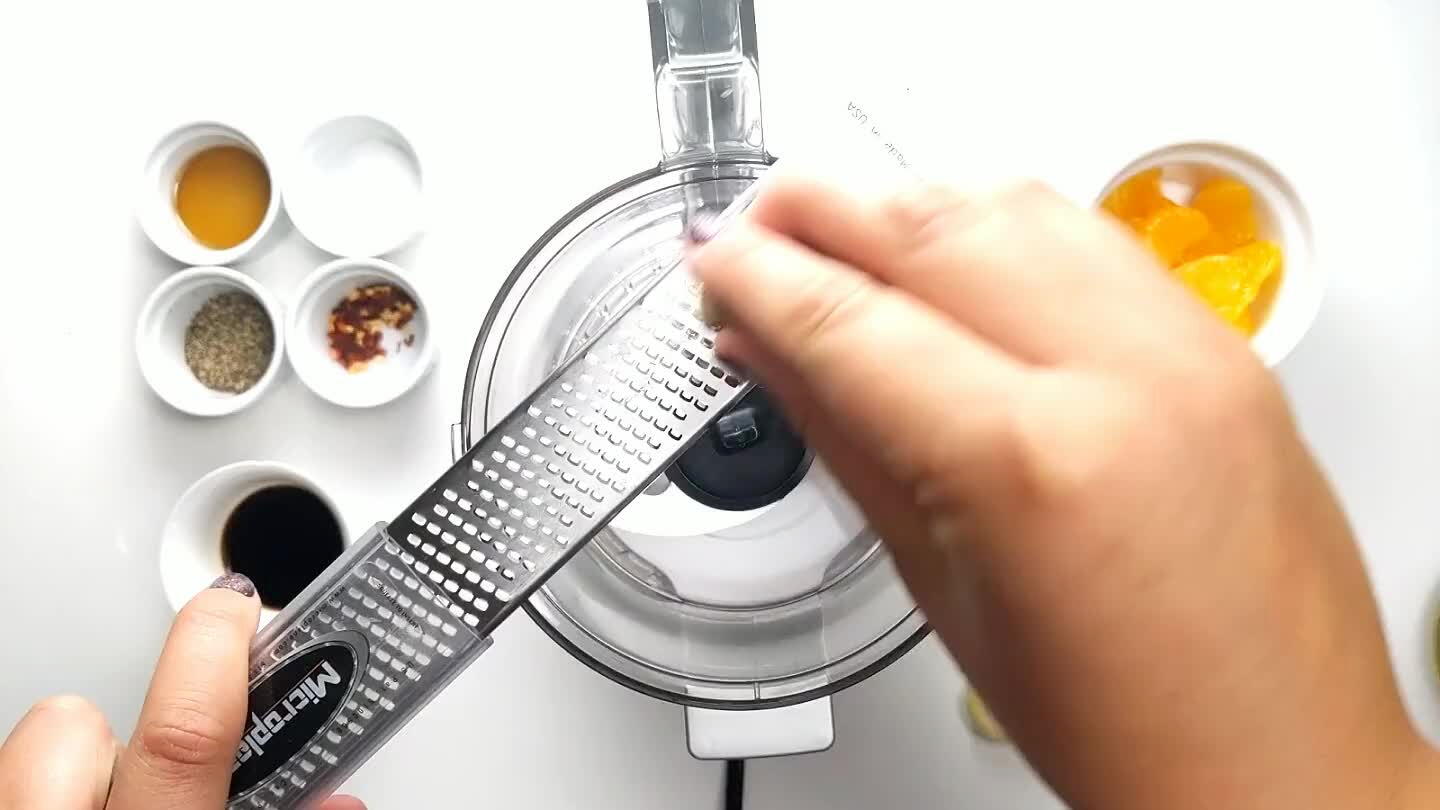 To start the dressing, grate the ginger into the base of a food processor. You can also use a bowl and immersion blender.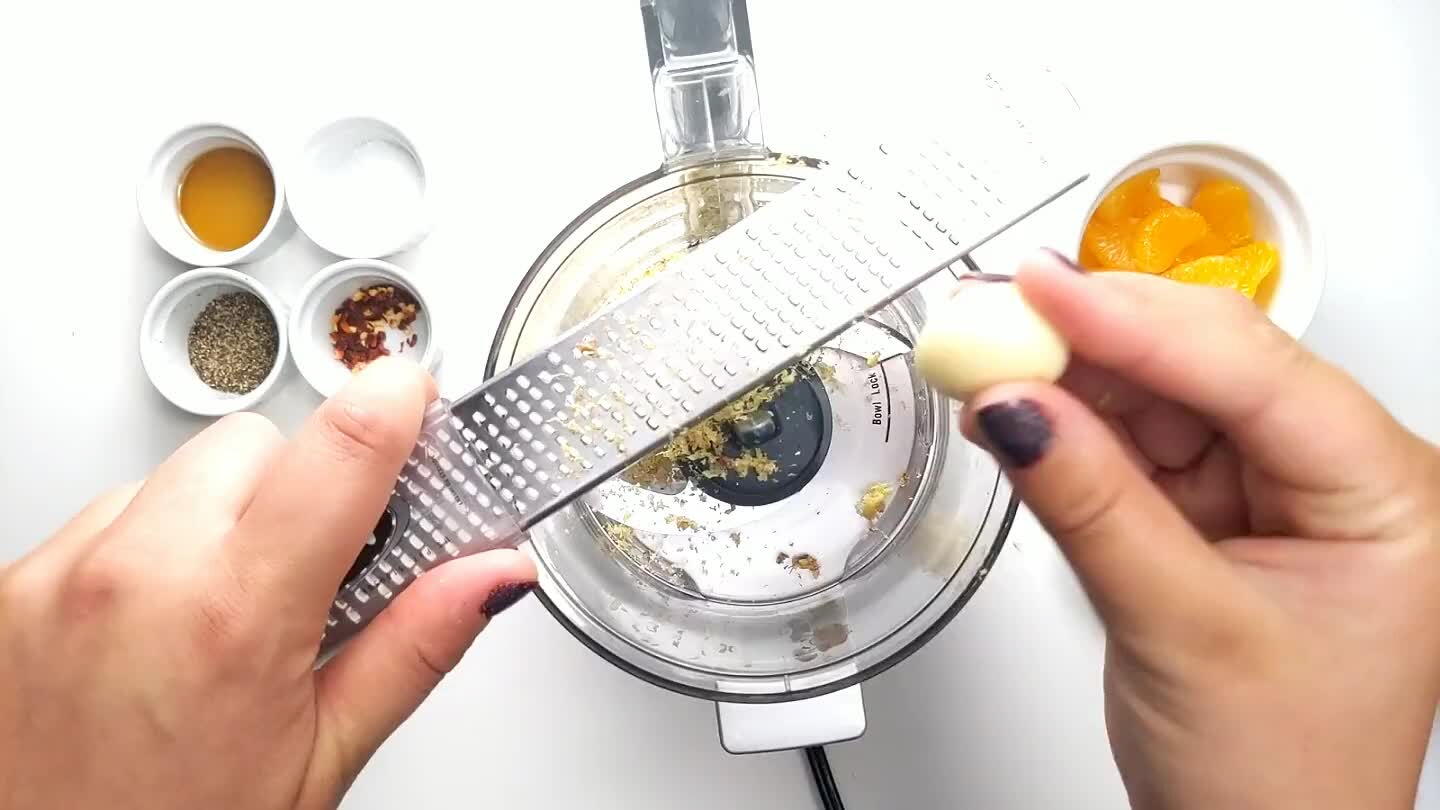 Also grate the garlic cloves into the food processor.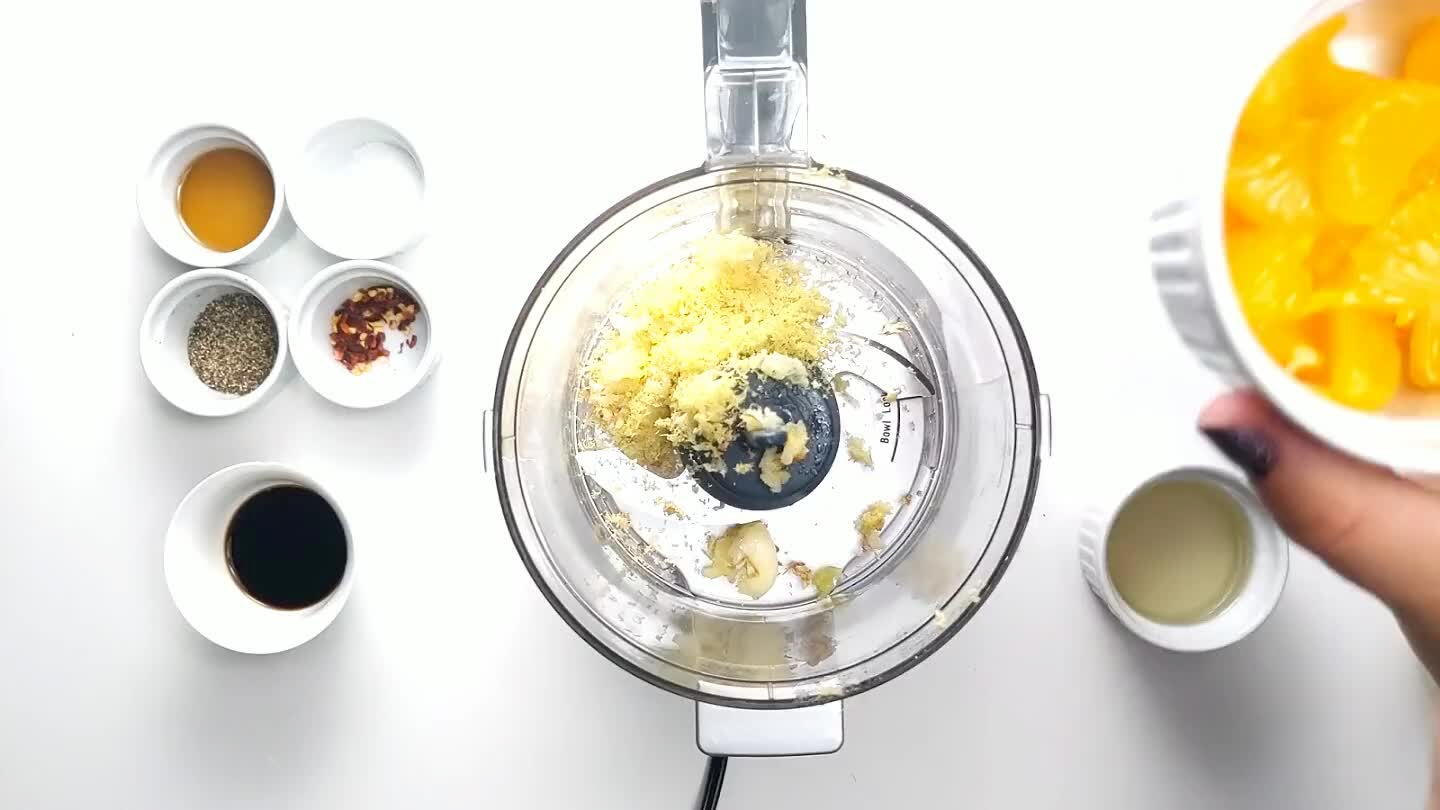 Drain mandarin oranges and add to the food processor.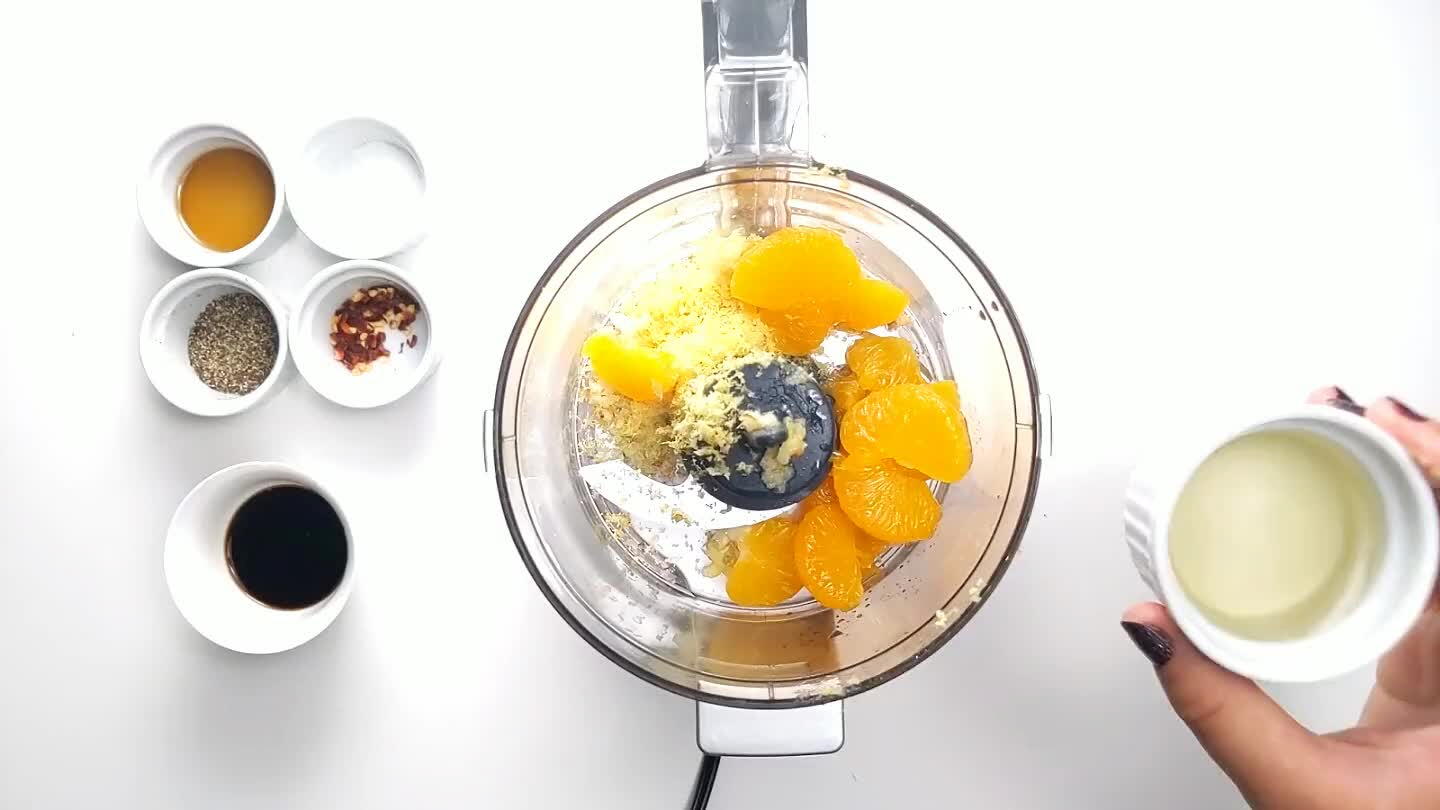 Pour in the rice wine vinegar.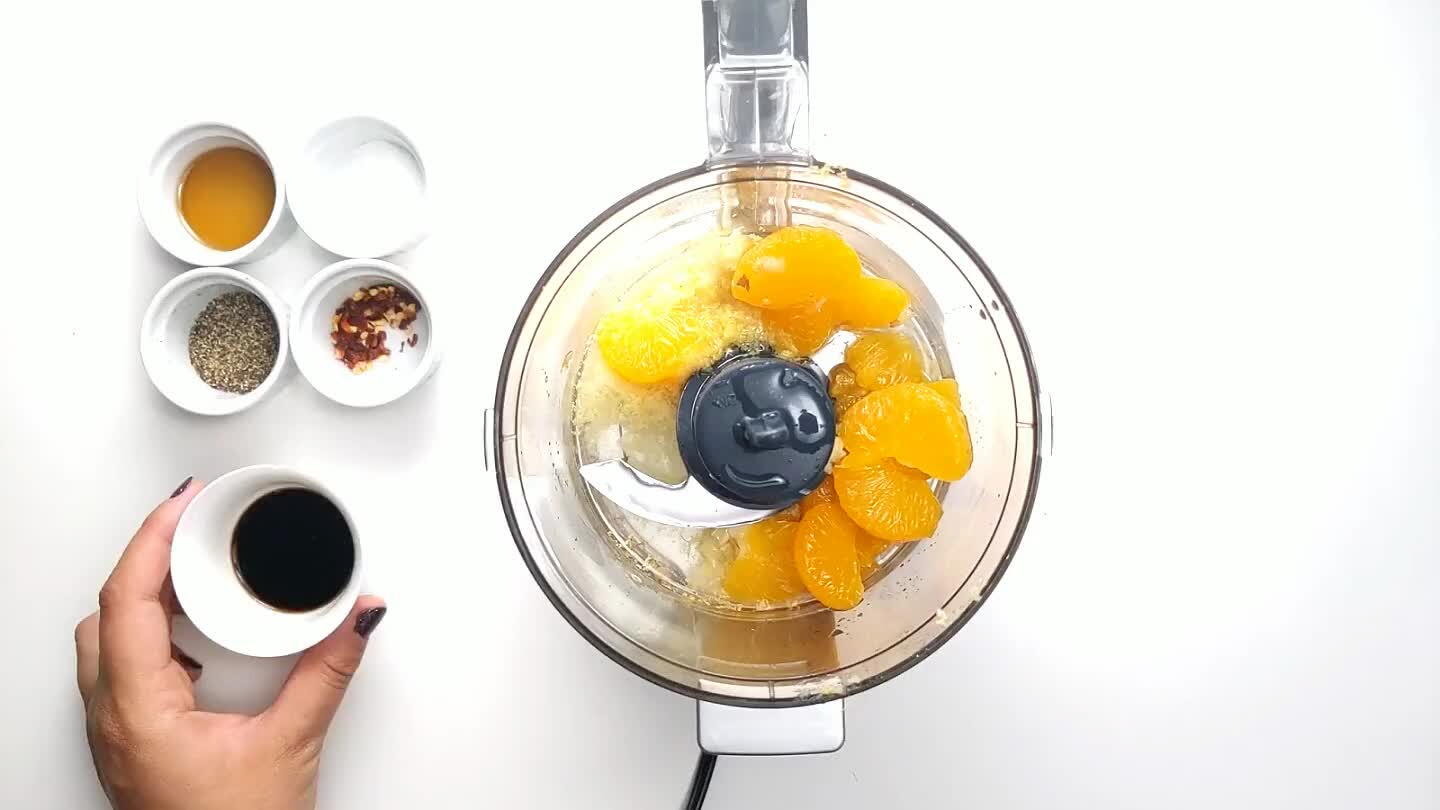 Add the soy sauce.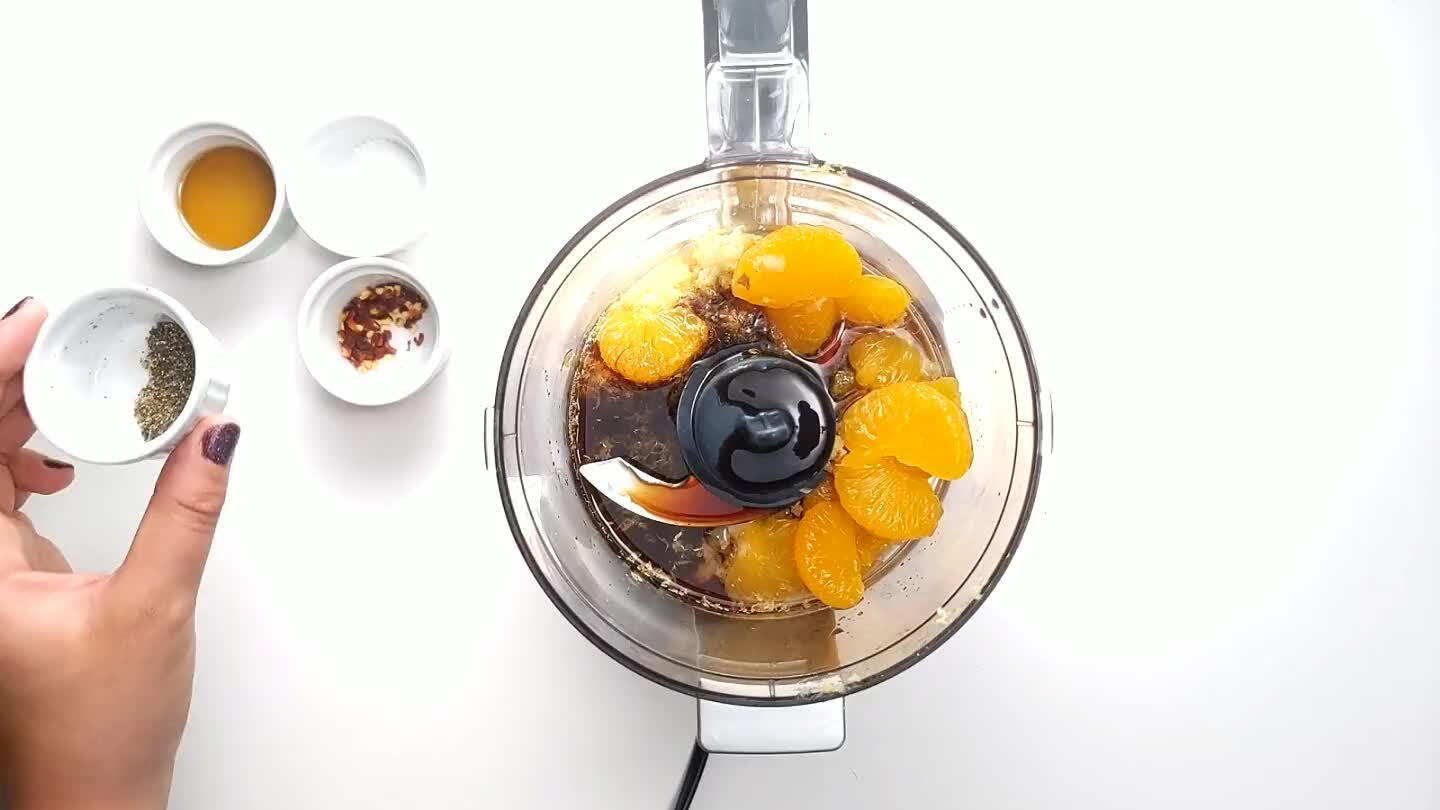 Add the black pepper to the mixture.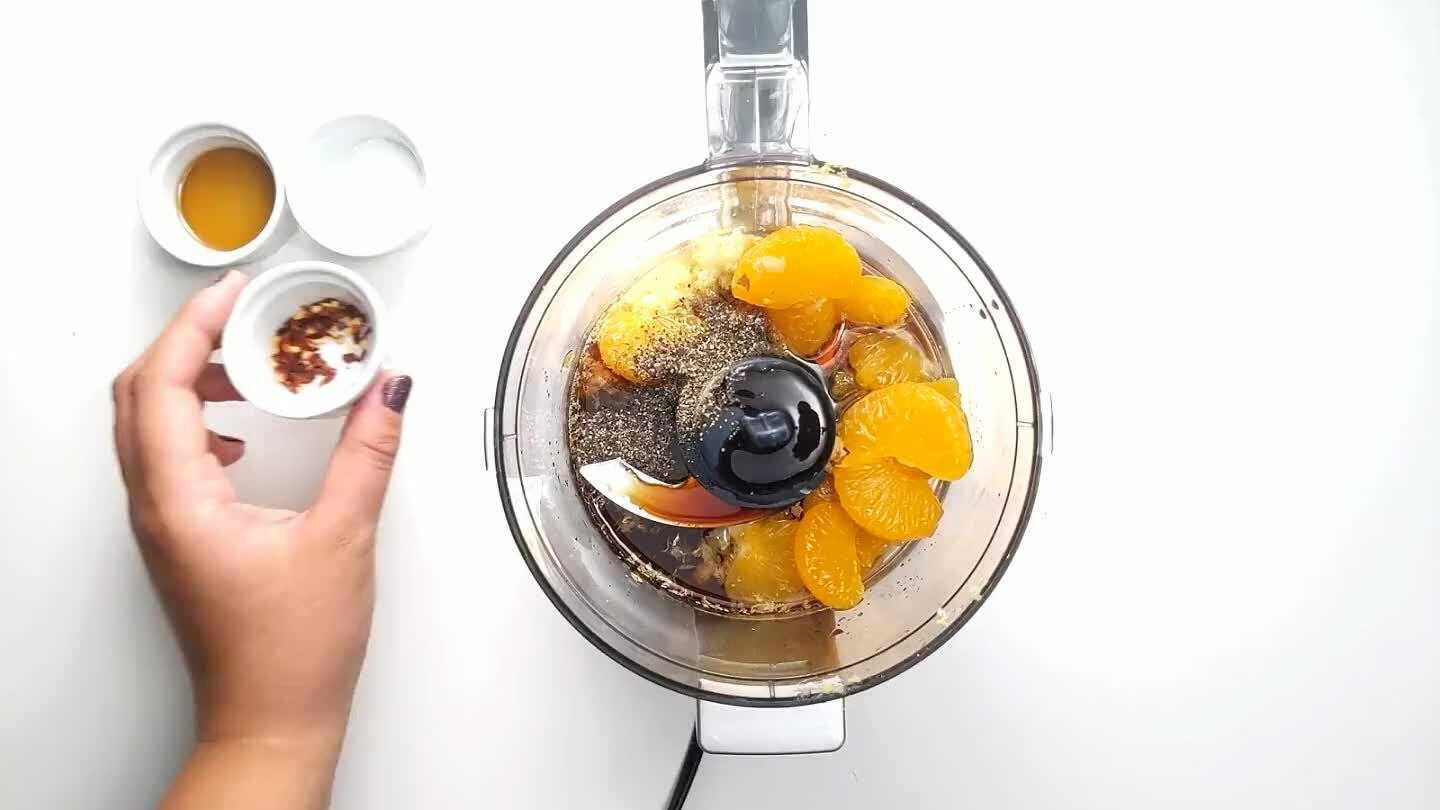 Season with red pepper flakes.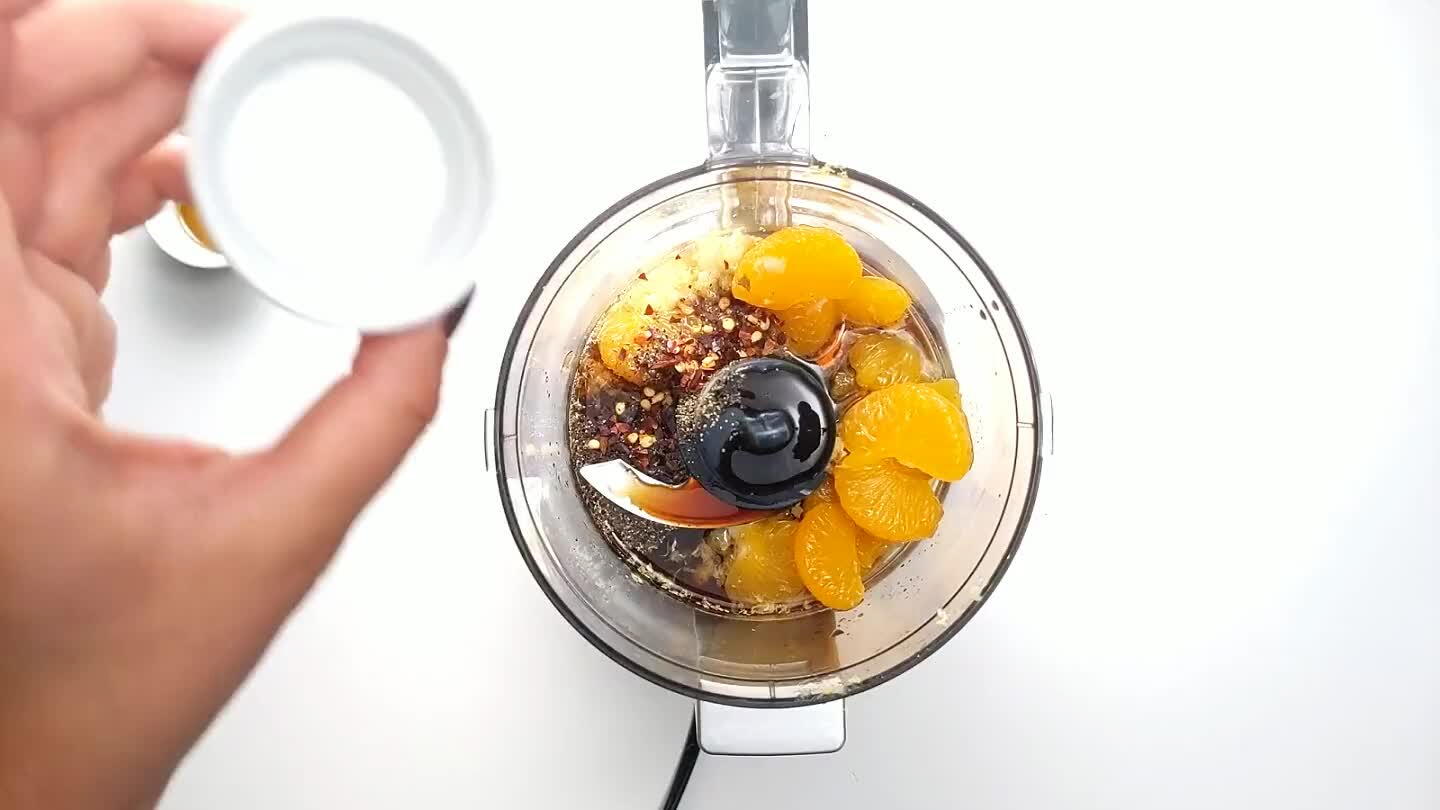 Add the salt.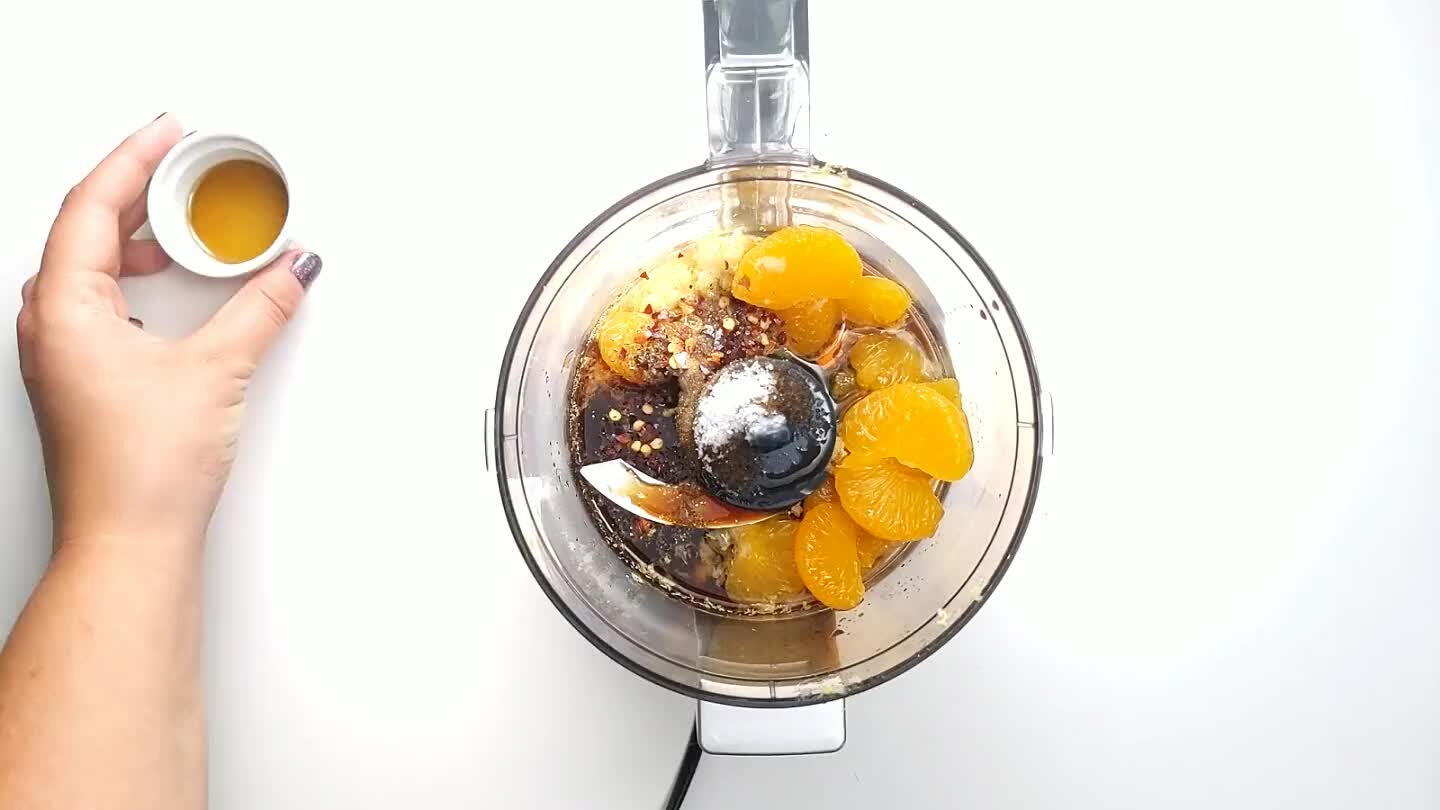 Add the sesame oil.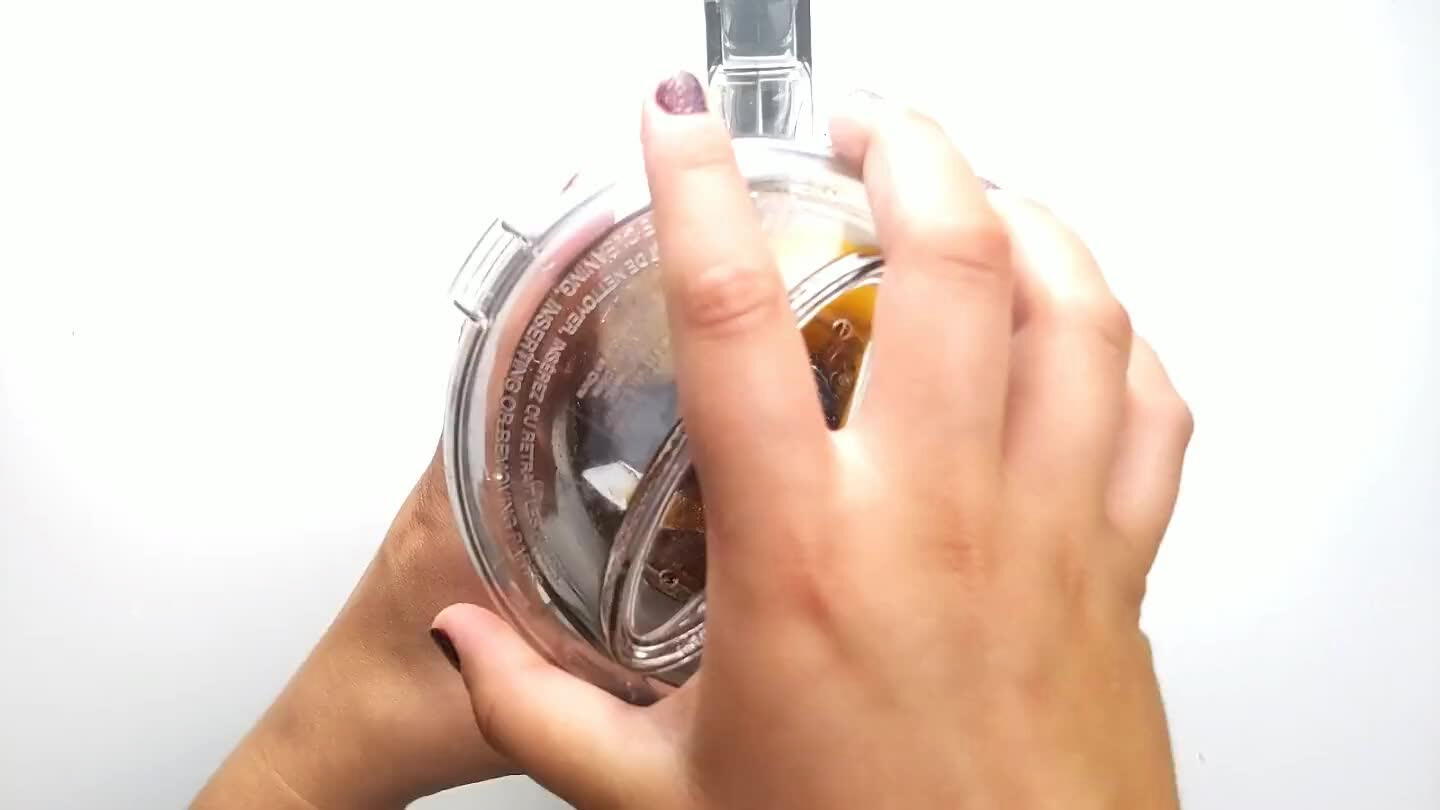 Blend until combined.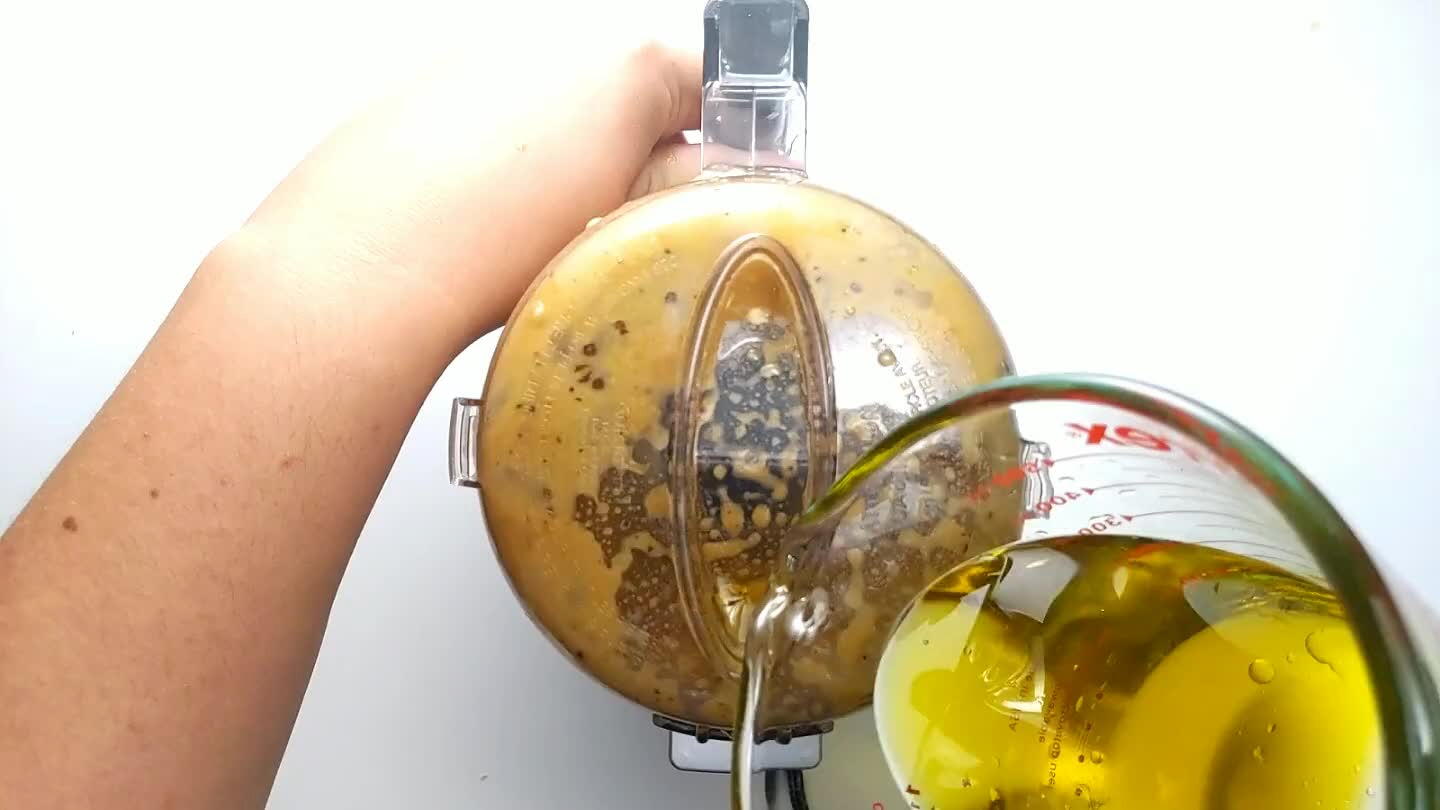 Slowly drizzle in the oil to emulsify the dressing.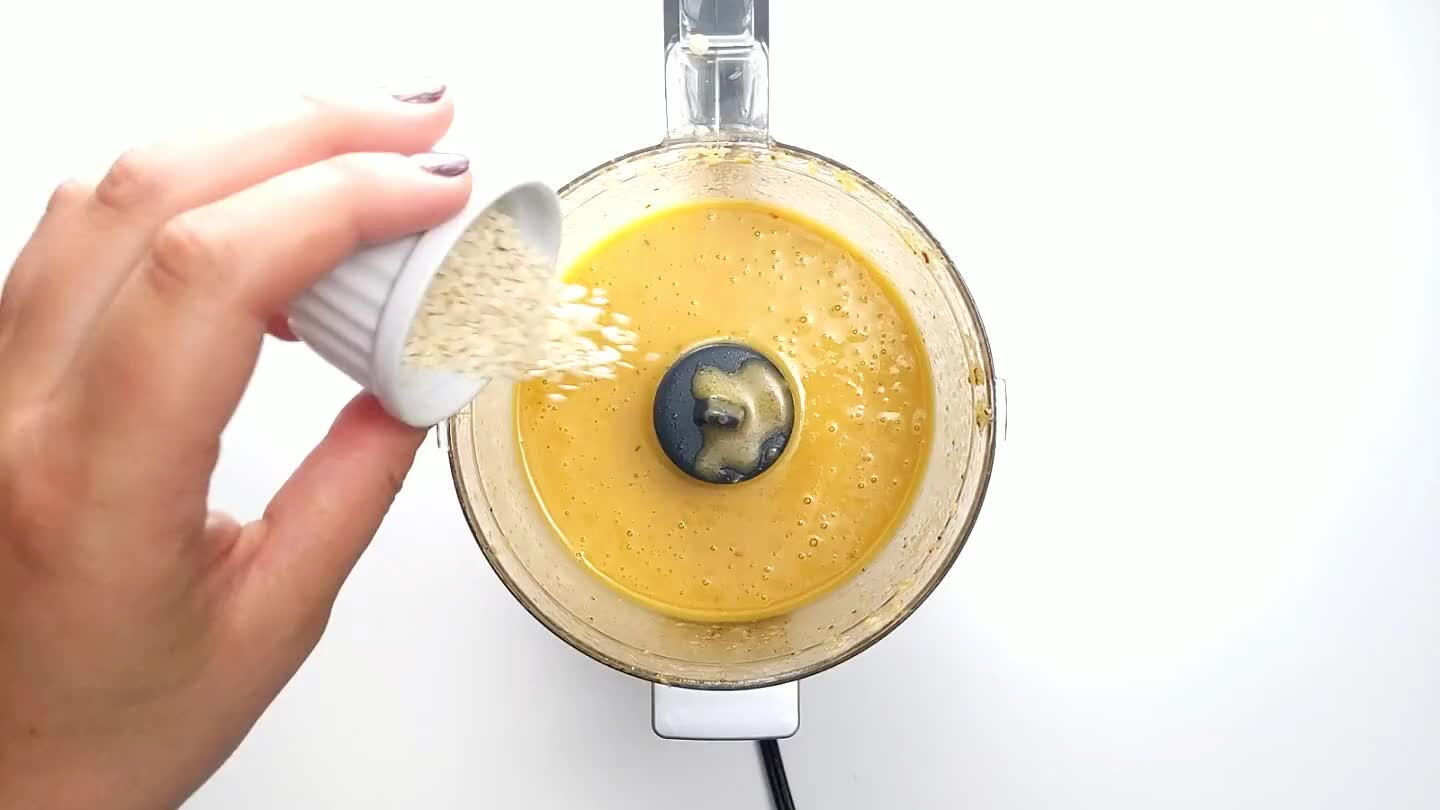 Once finished blending add the sesame seeds and stir with a spoon. Do not blend after adding the seeds or else they will be crushed up.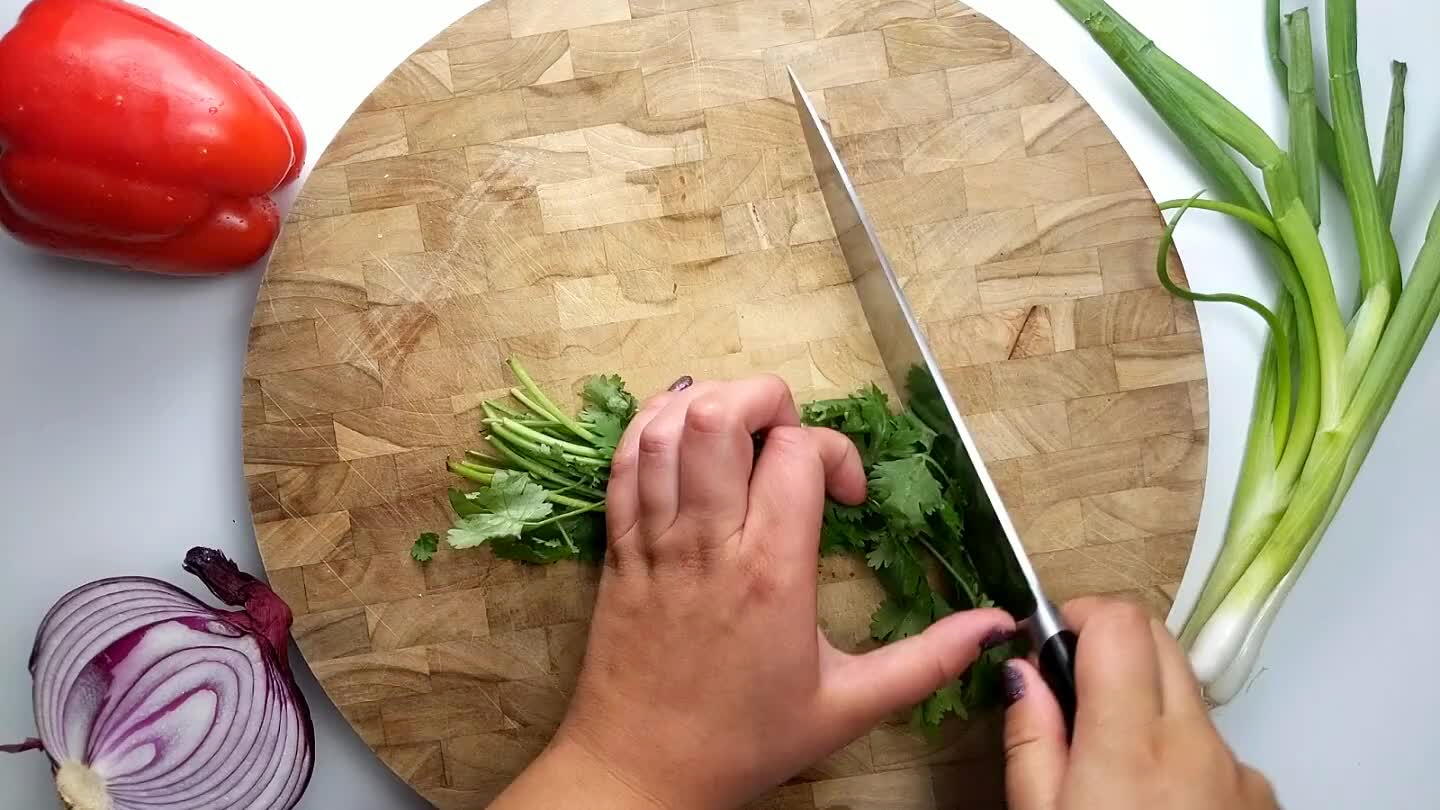 Finely chop the cilantro.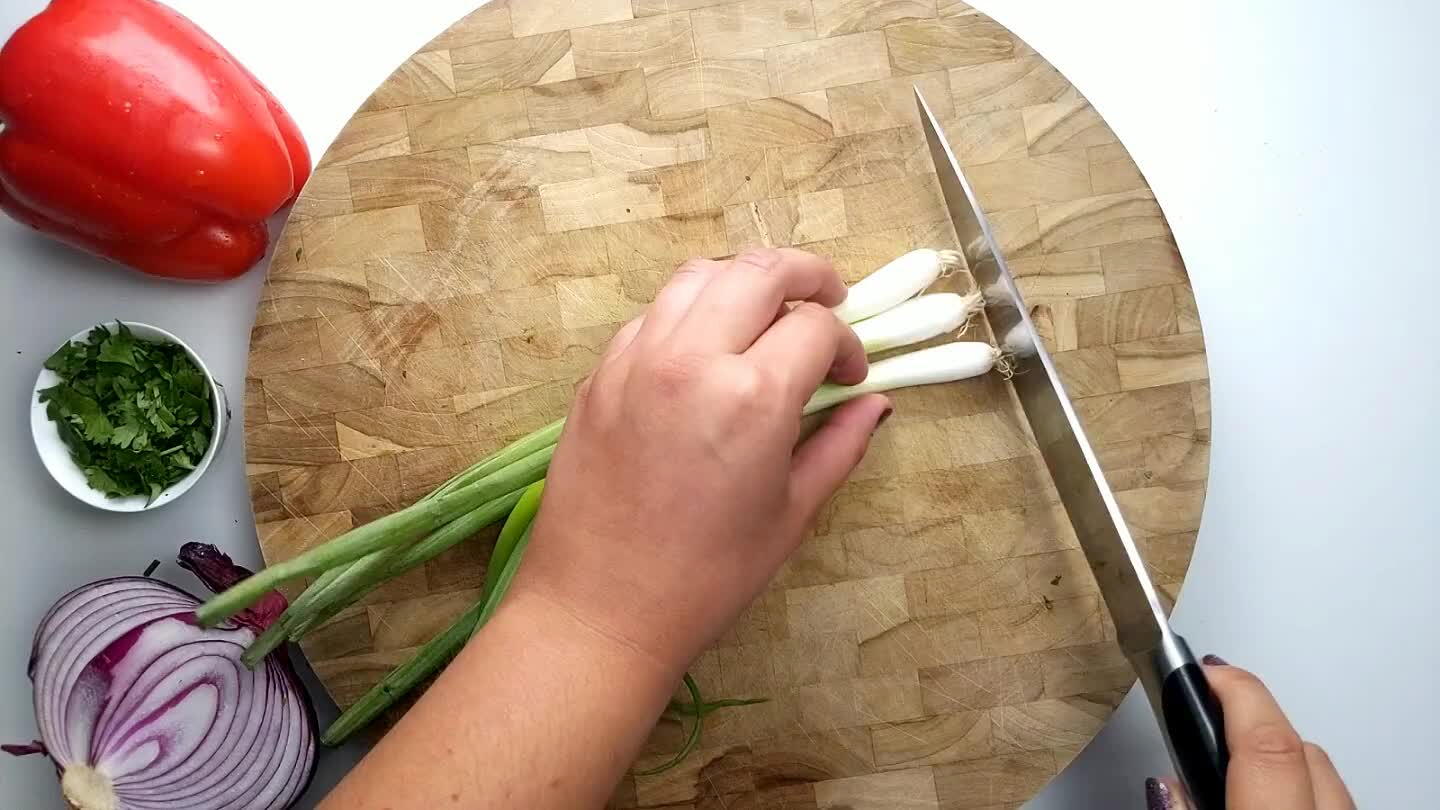 Remove the root side of the green onion and thinly slice.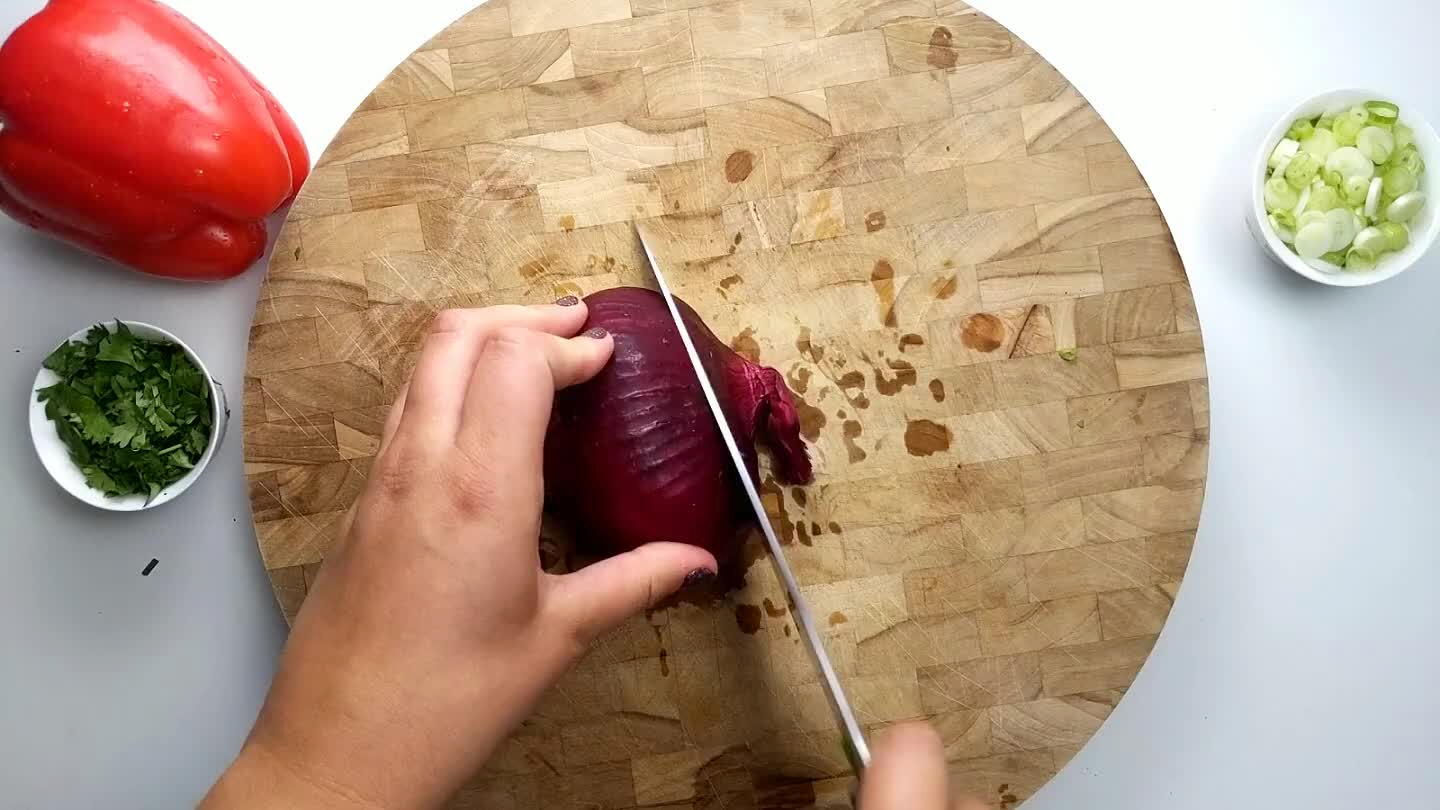 Cut off one quarter of a red onion and peel off the papery skin.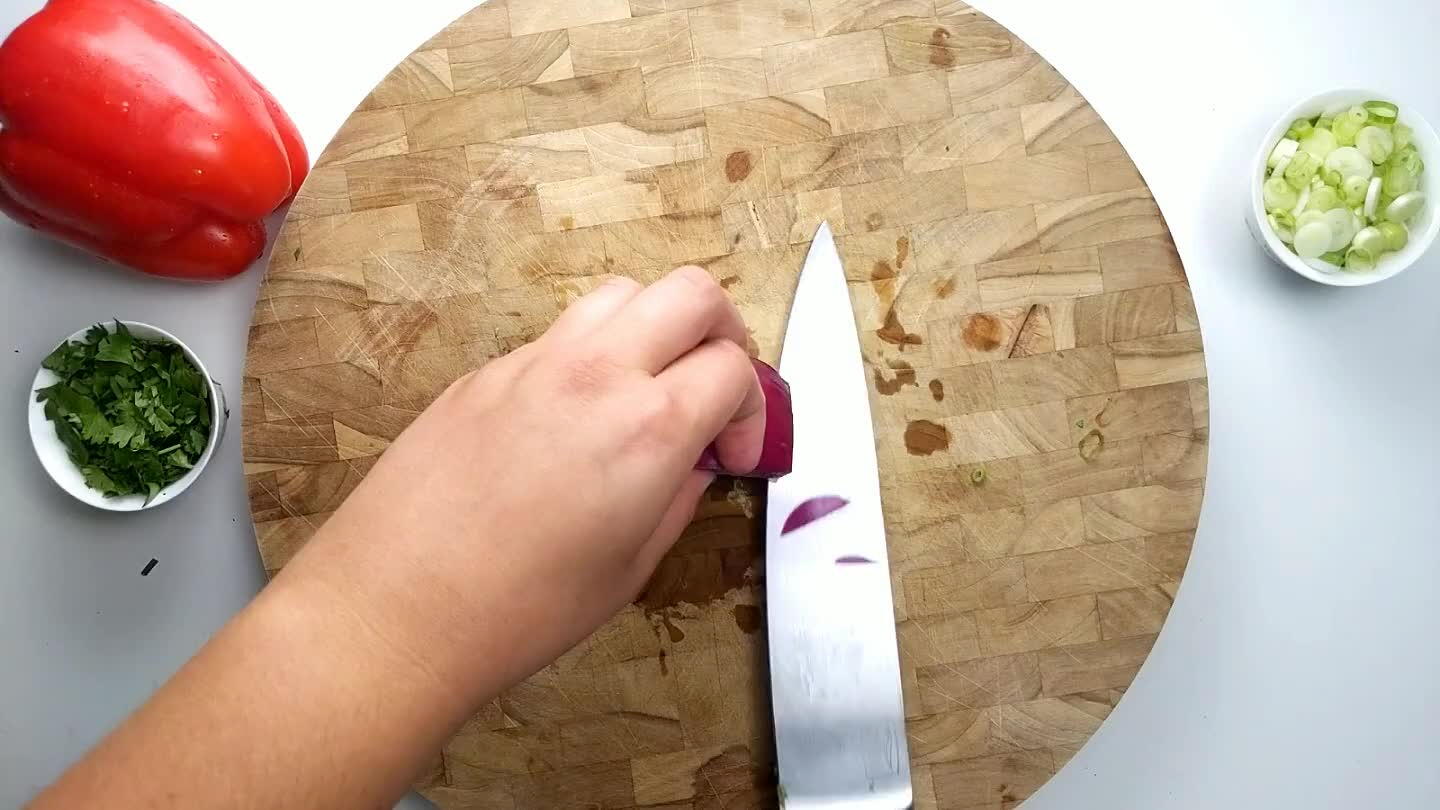 Cut two times into the face of the onion with the knife parallel to the cutting board. Then slice into strips. Chop across the slices to dice.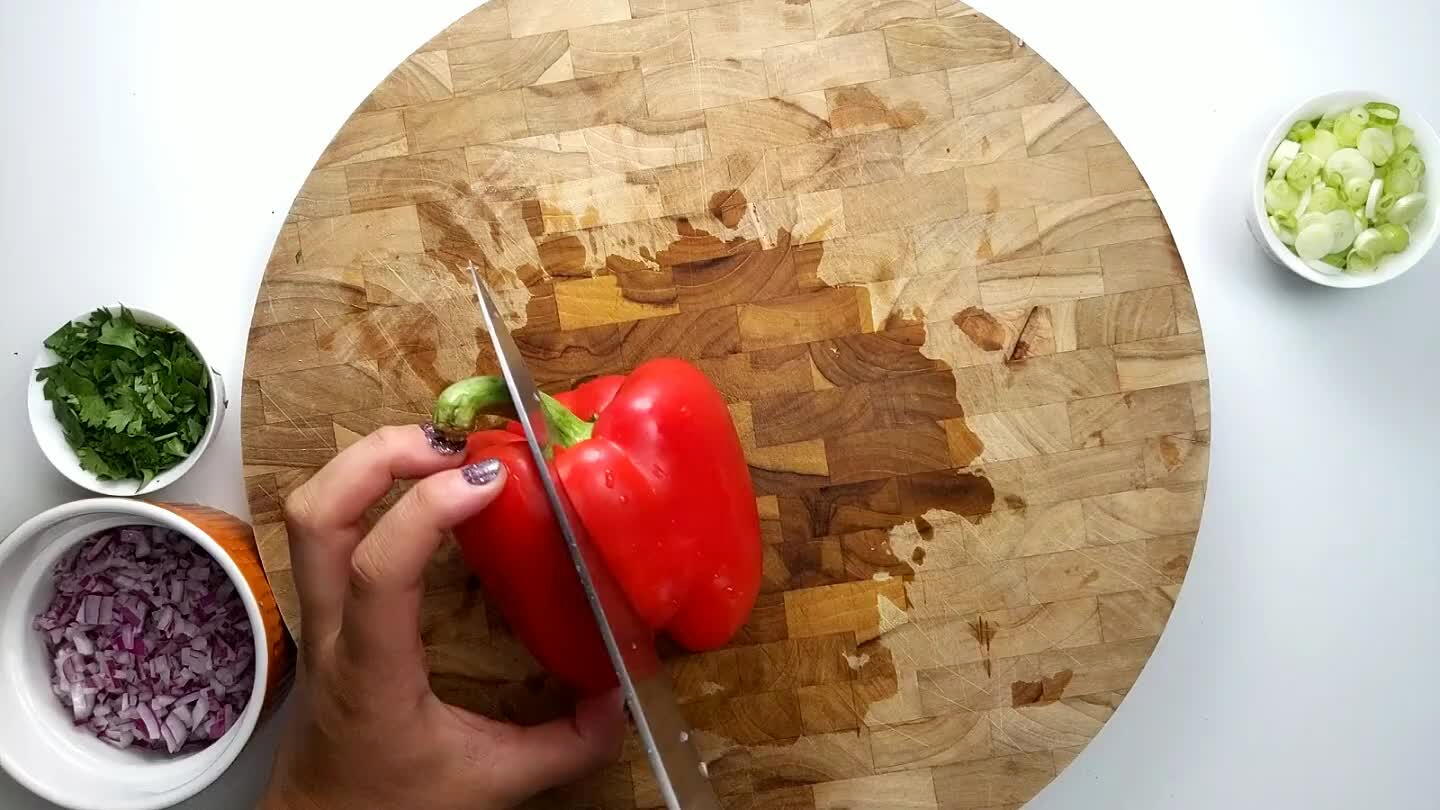 Cut the bell pepper in half pull out the stem and seeds.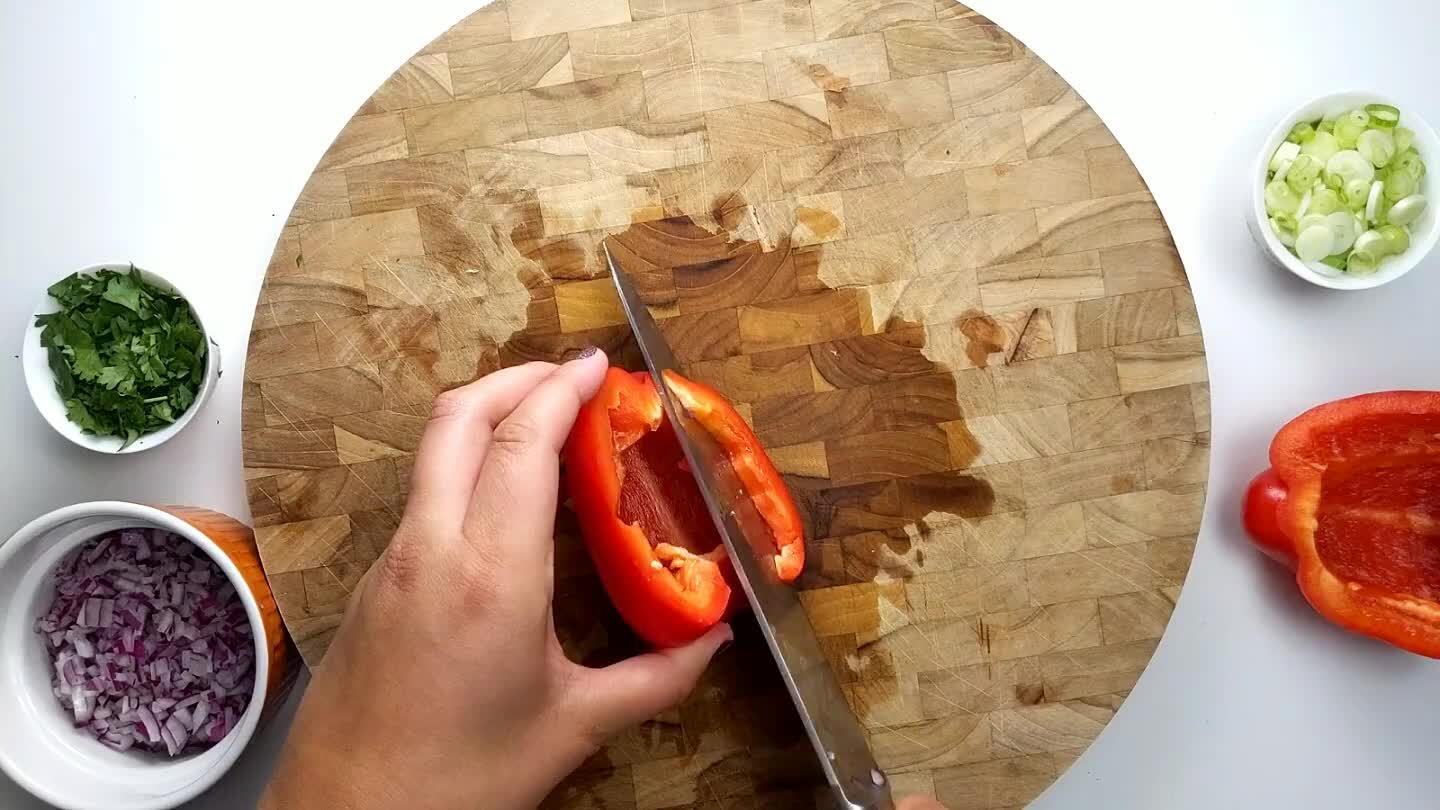 Cut the pepper into thin strips and then chop.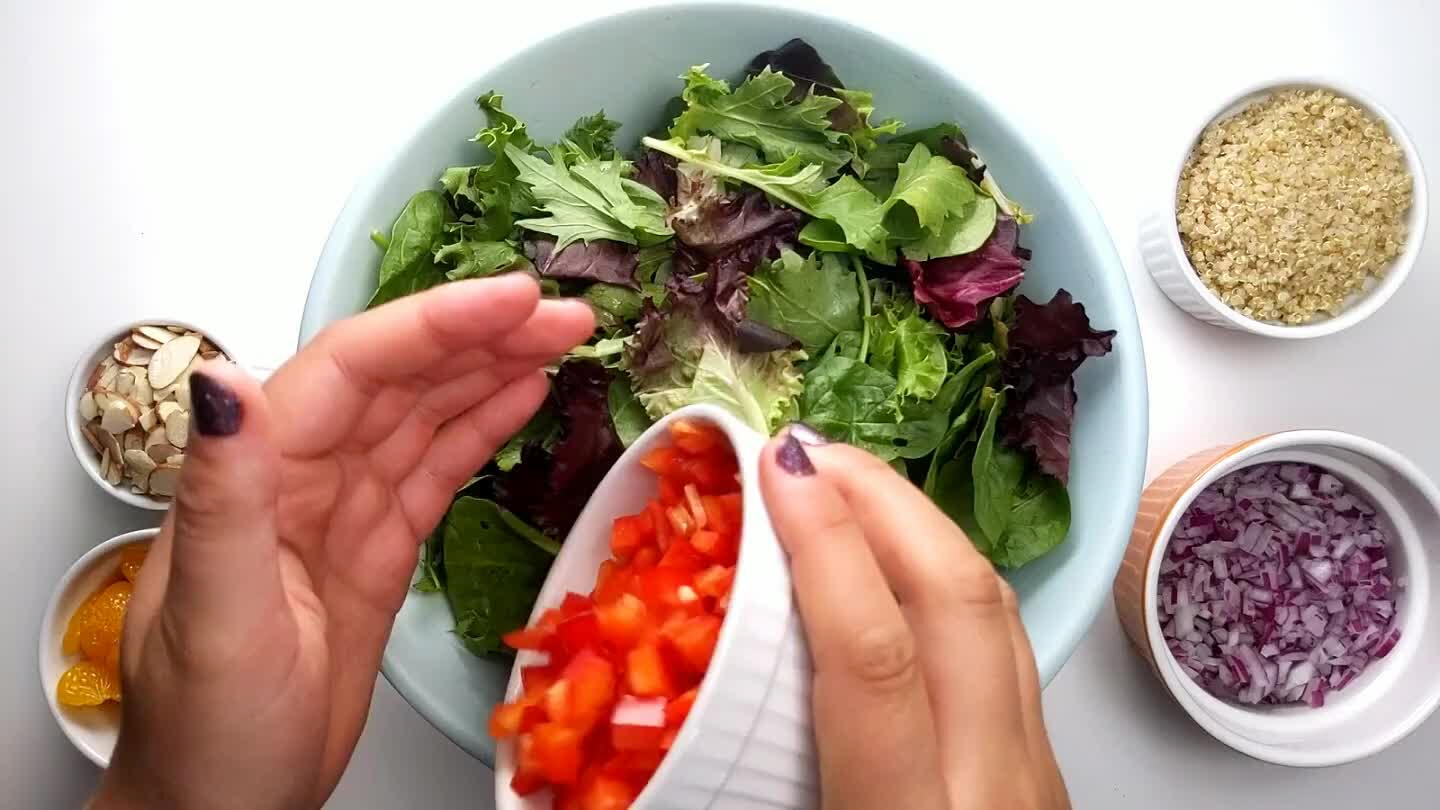 Place the mixed greens into a large mixing bowl and top with the chopped red pepper.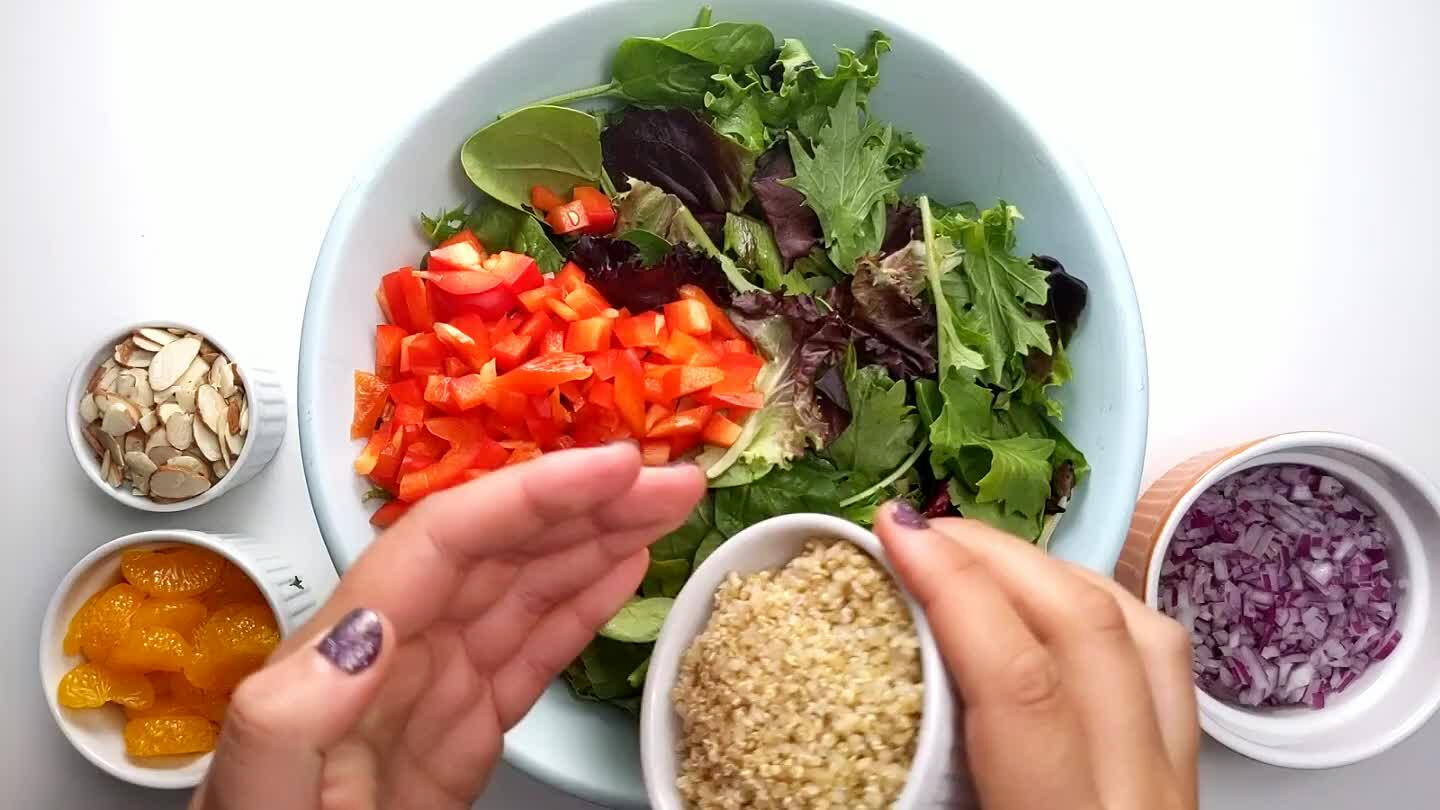 Add the quinoa on top of the mixed greens.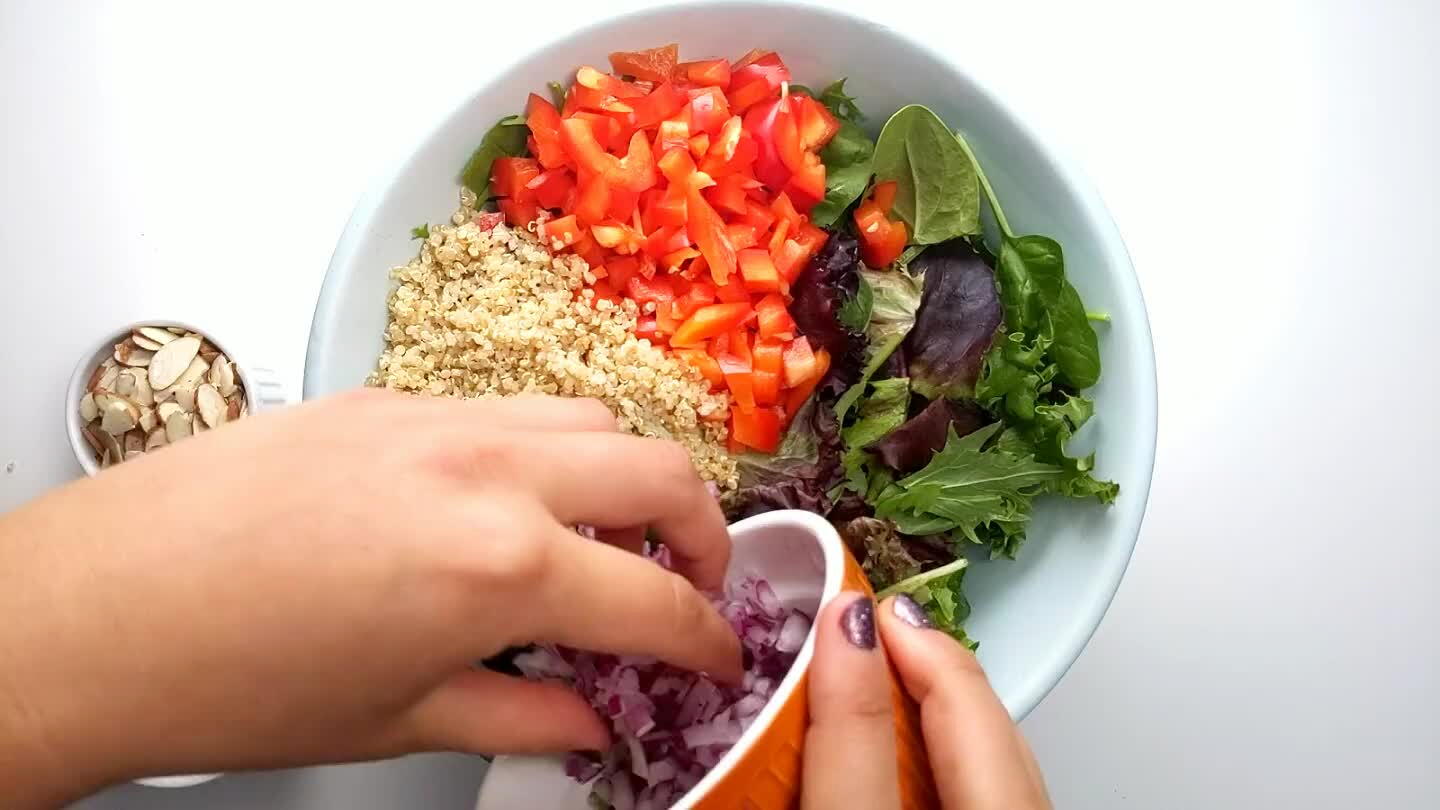 Add the chopped red onion.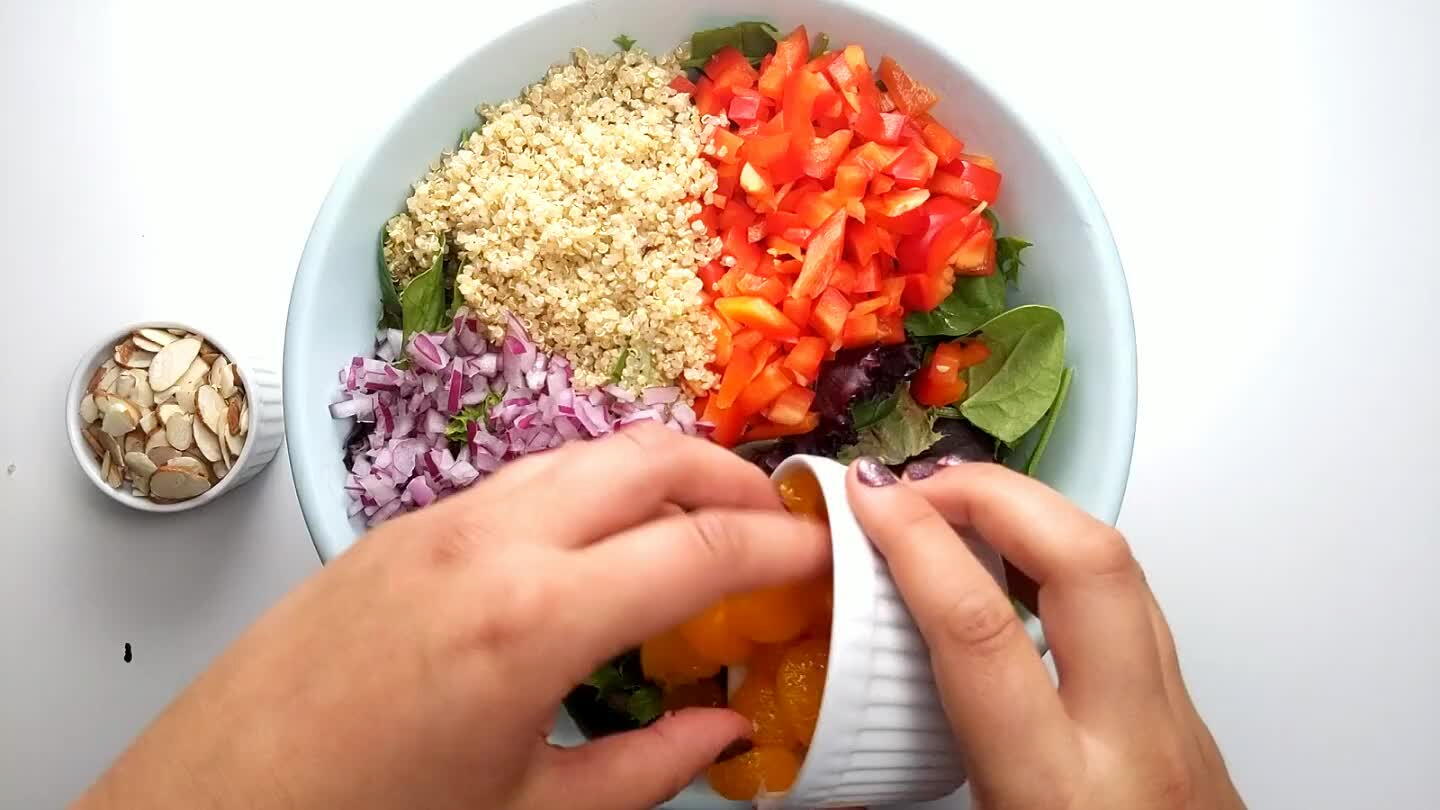 Add the drained mandarin orange segments to the salad.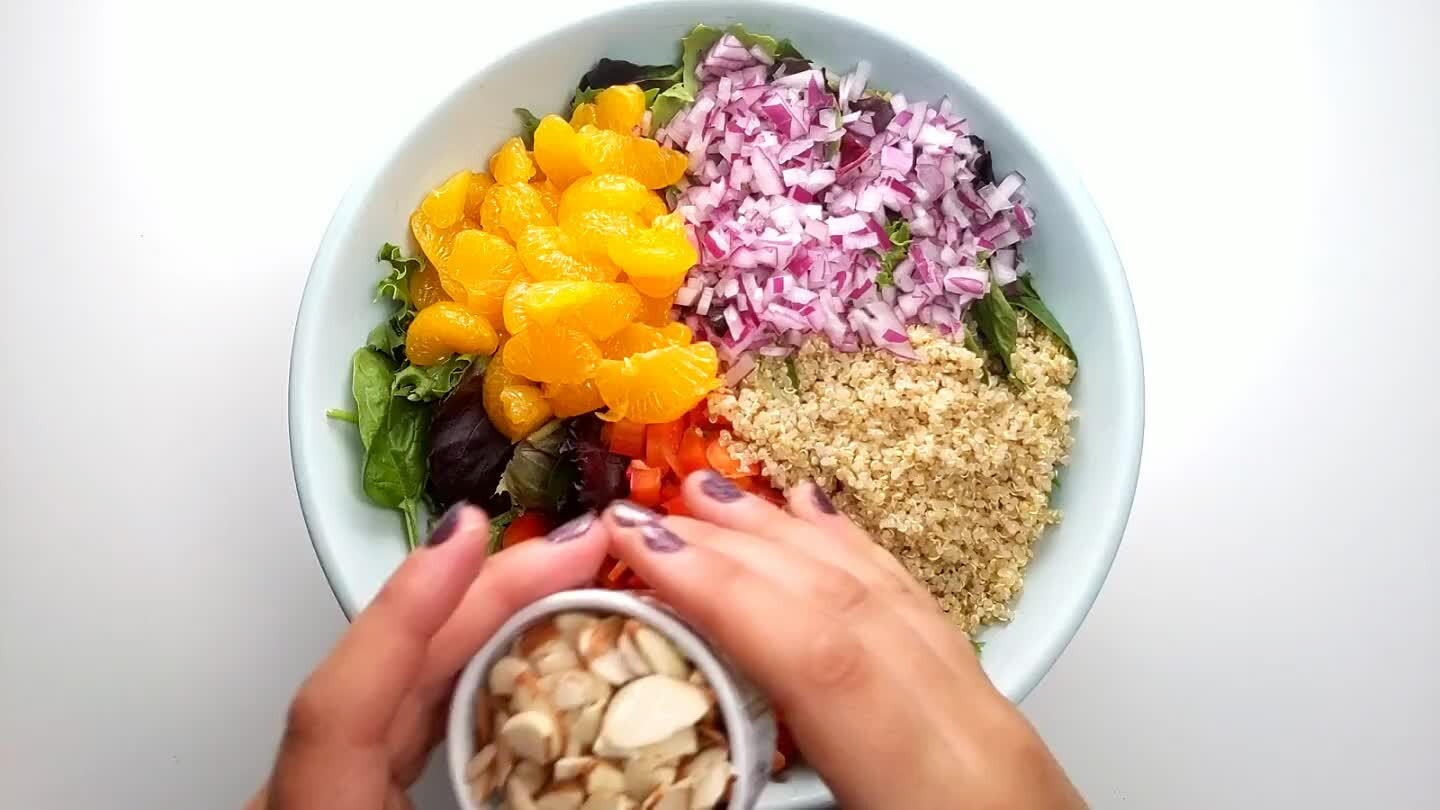 Top the salad with sliced or chopped almonds.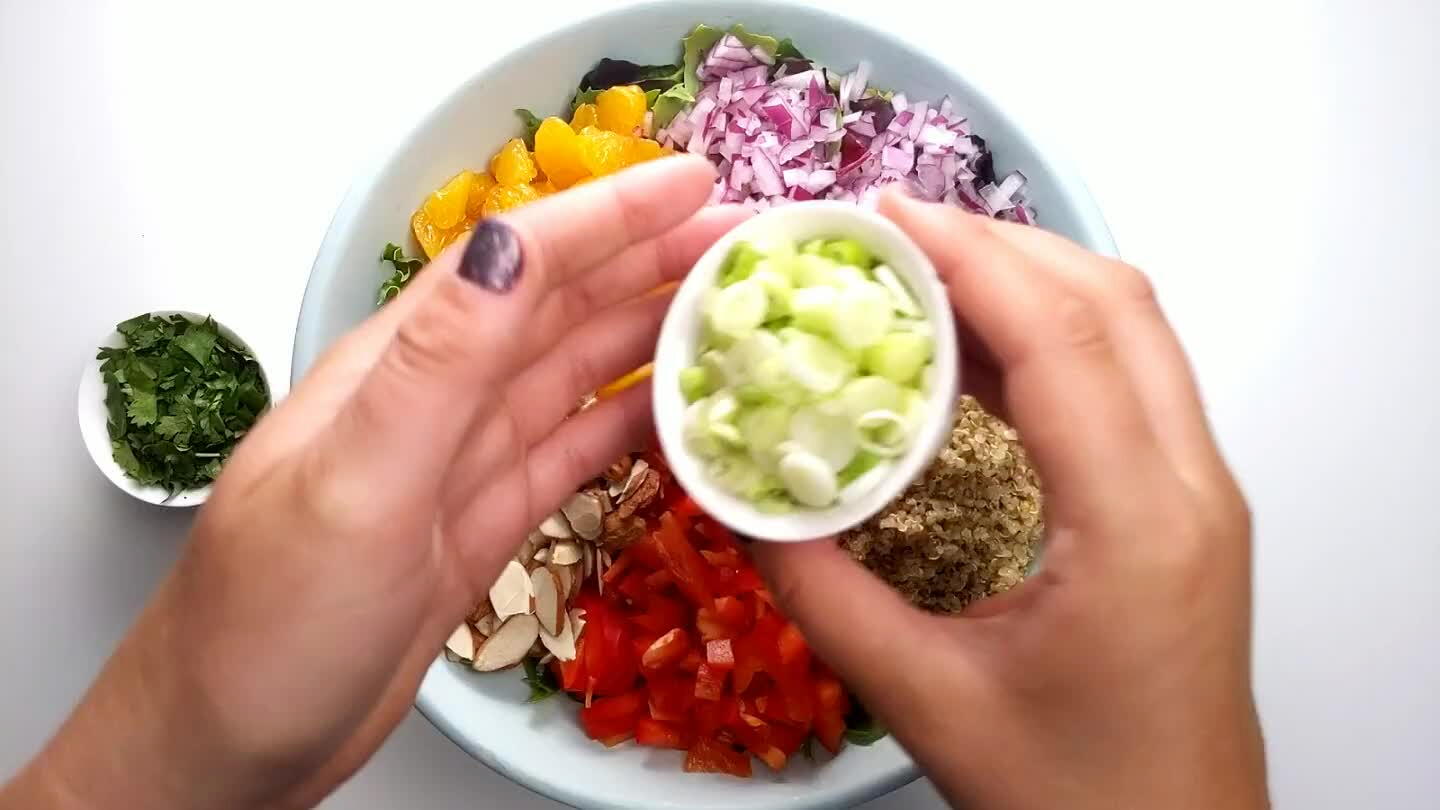 Add the chopped green onion.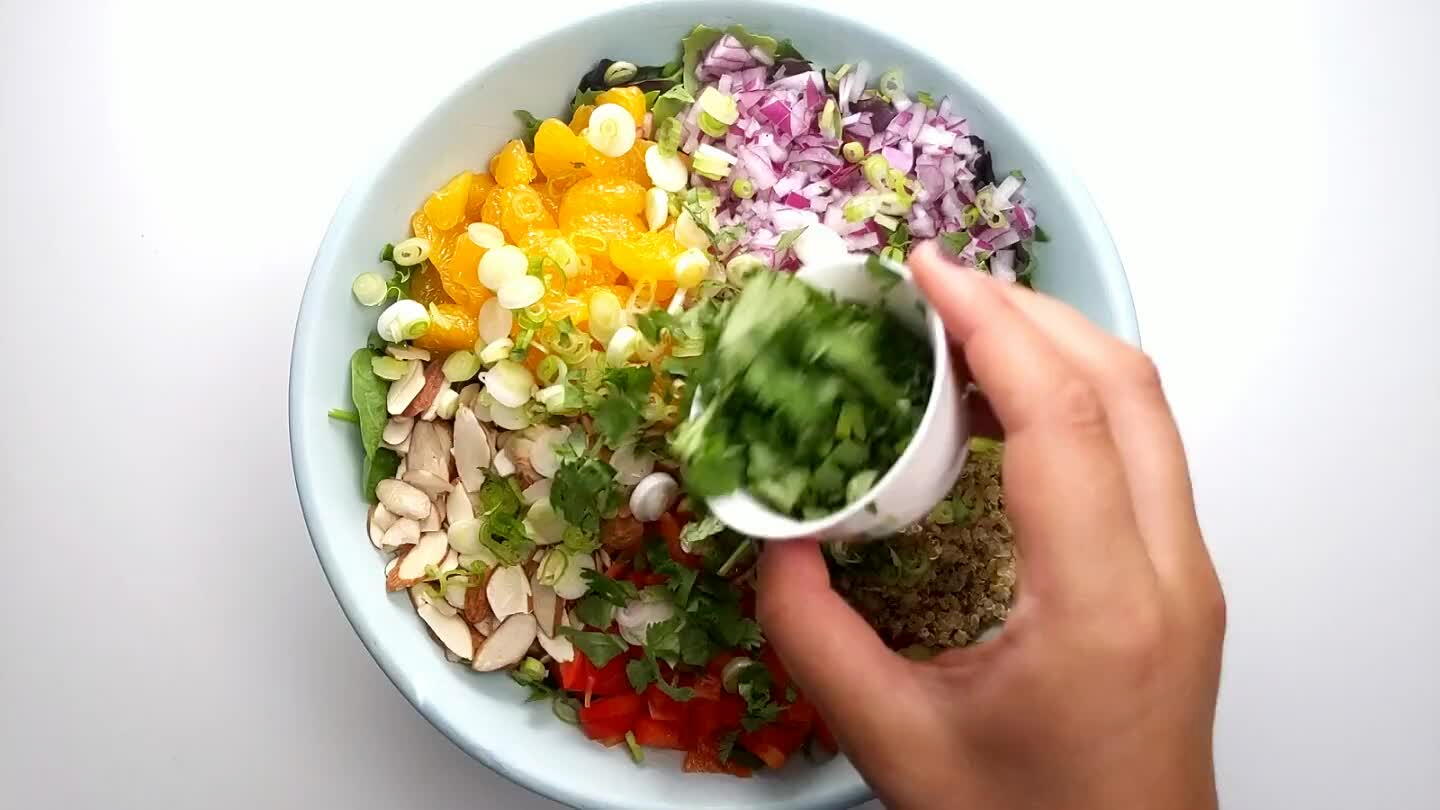 Top with the chopped cilantro.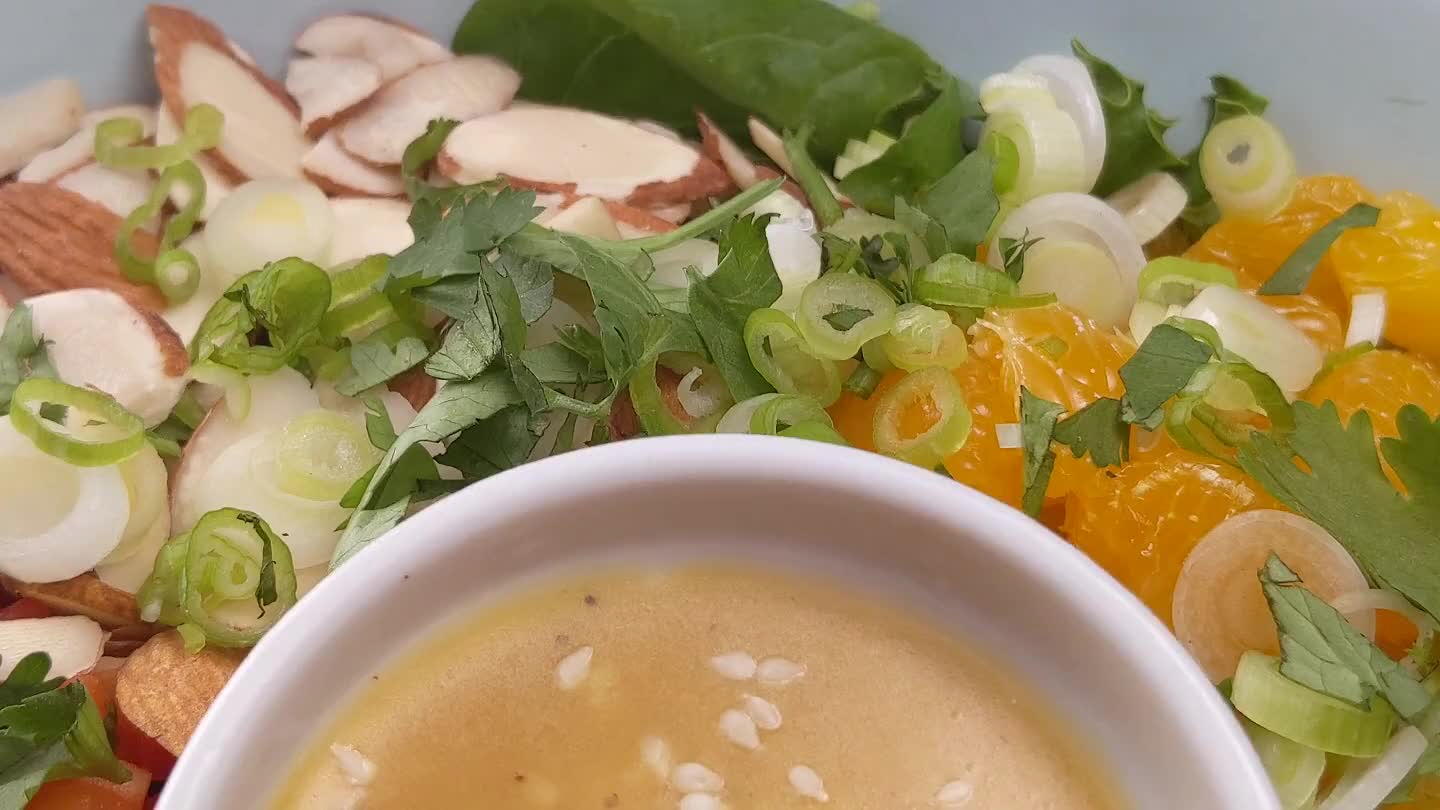 Comments