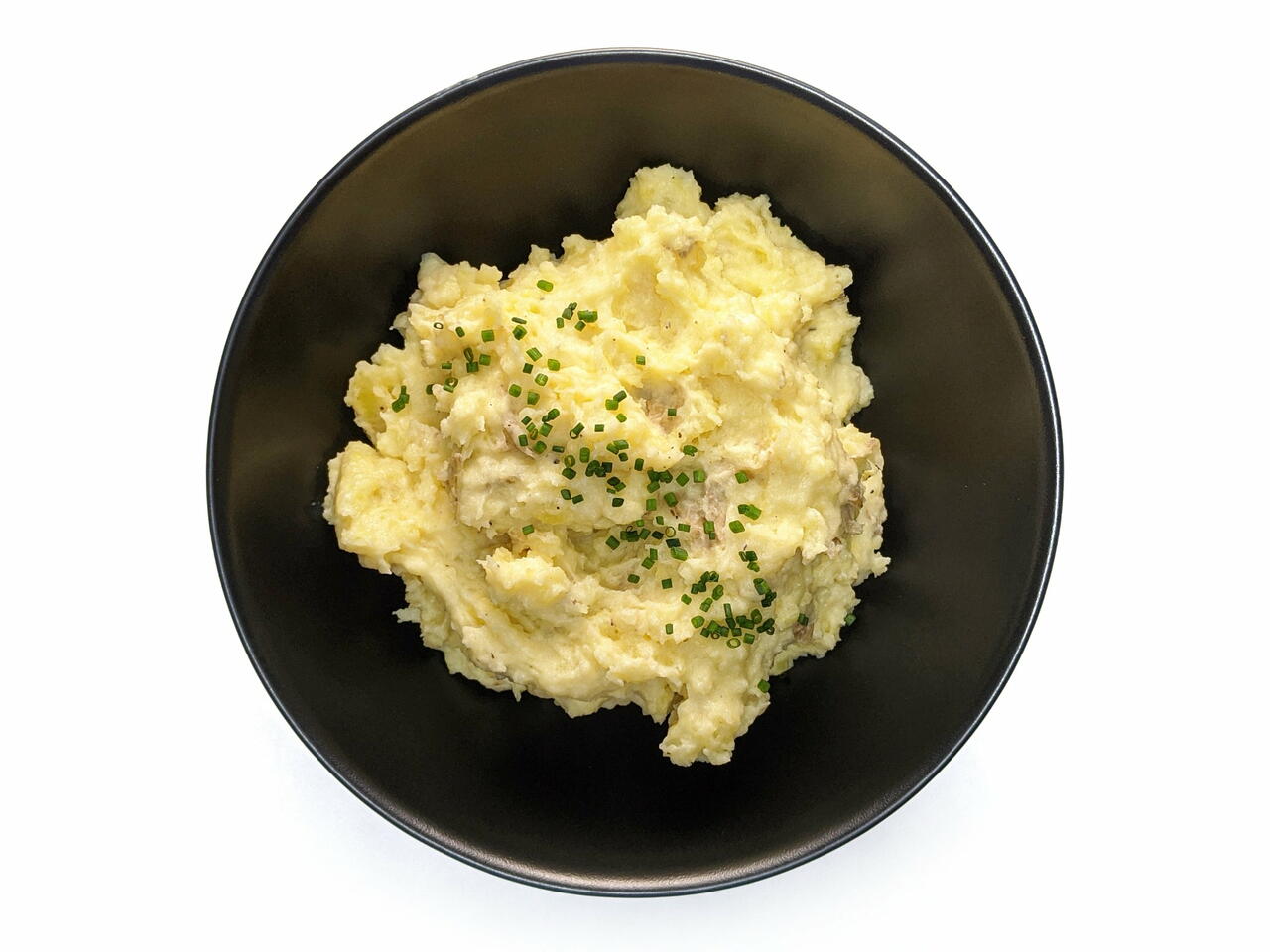 6 portions
20m
My Grandmother grew up in Iowa. Nostalgia maybe, but she mashed a mean potato as I recall. She favored boiling. I've come to prefer baking, as it yields a lighter texture. But, it does take longer. So, you know, if you're trying to get dinner on the tray in time for Jeopardy, this is how you do it.
What you will need
2 lb Yellow Potatoes
2 Tbsp Butter
1/2 cup Cream
Salt
Black Pepper
(Nutritional facts 209 calories, 10.04 g fat, 27.94 g carbohydrates, 2.47 g protein, 2 mg cholesterol, 693 mg sodium)
How to cook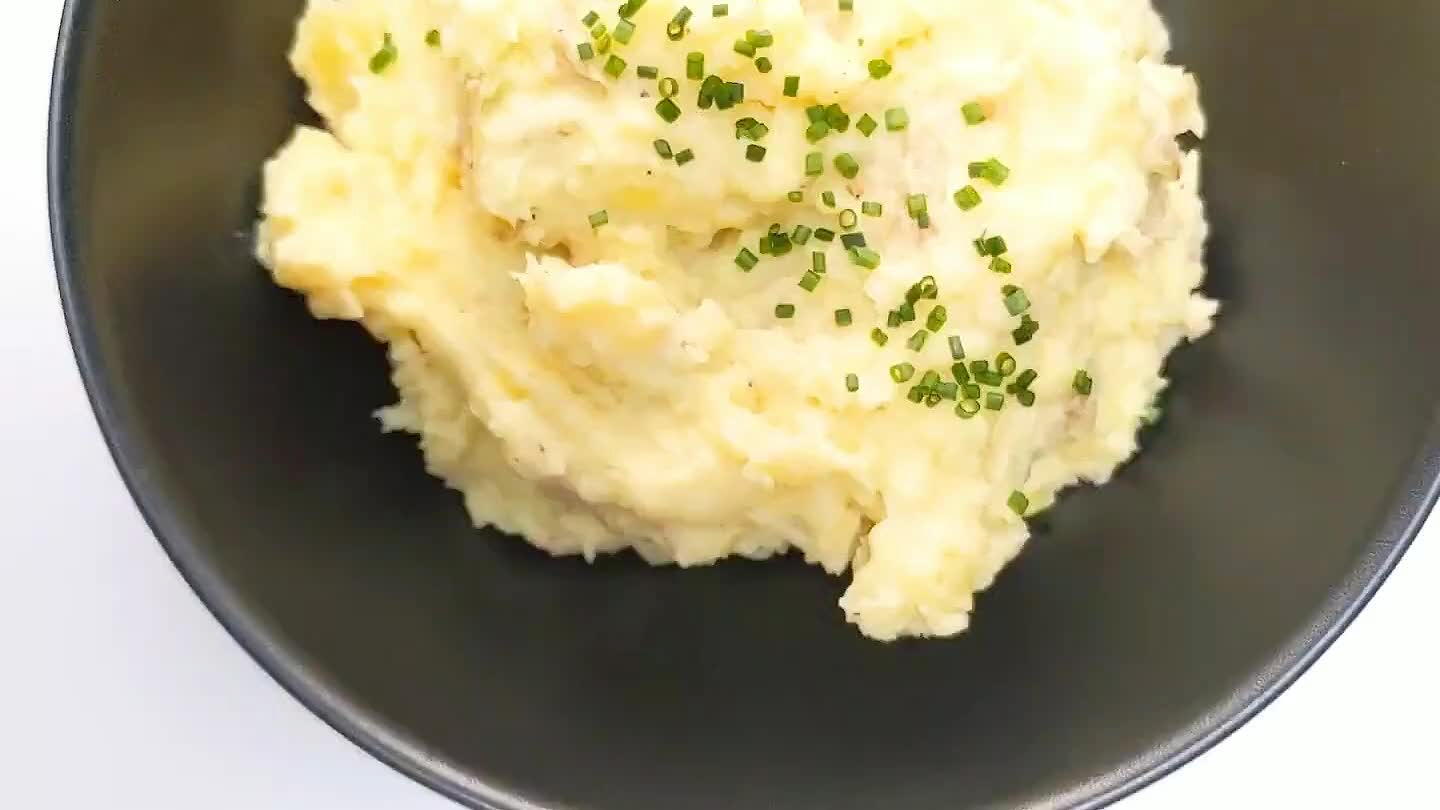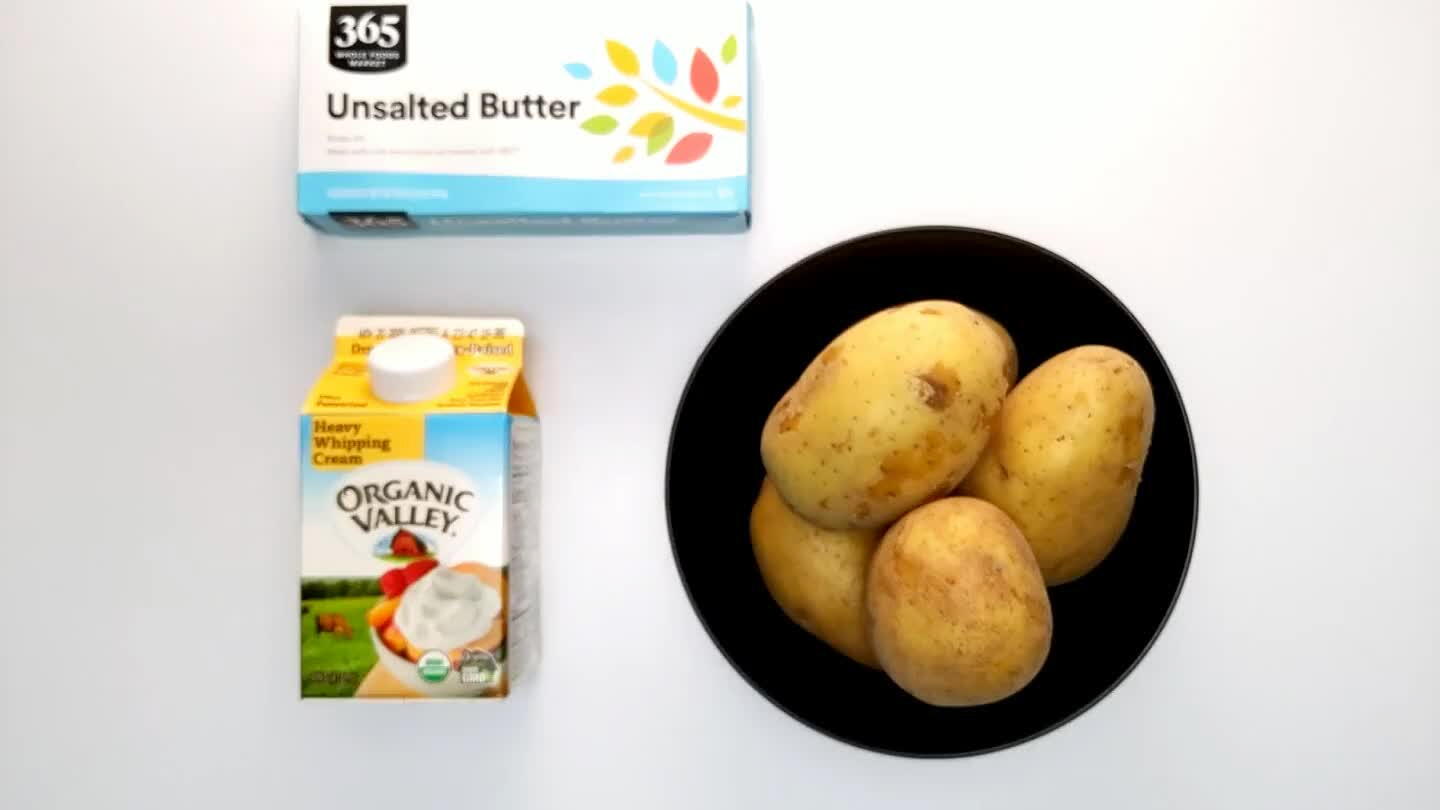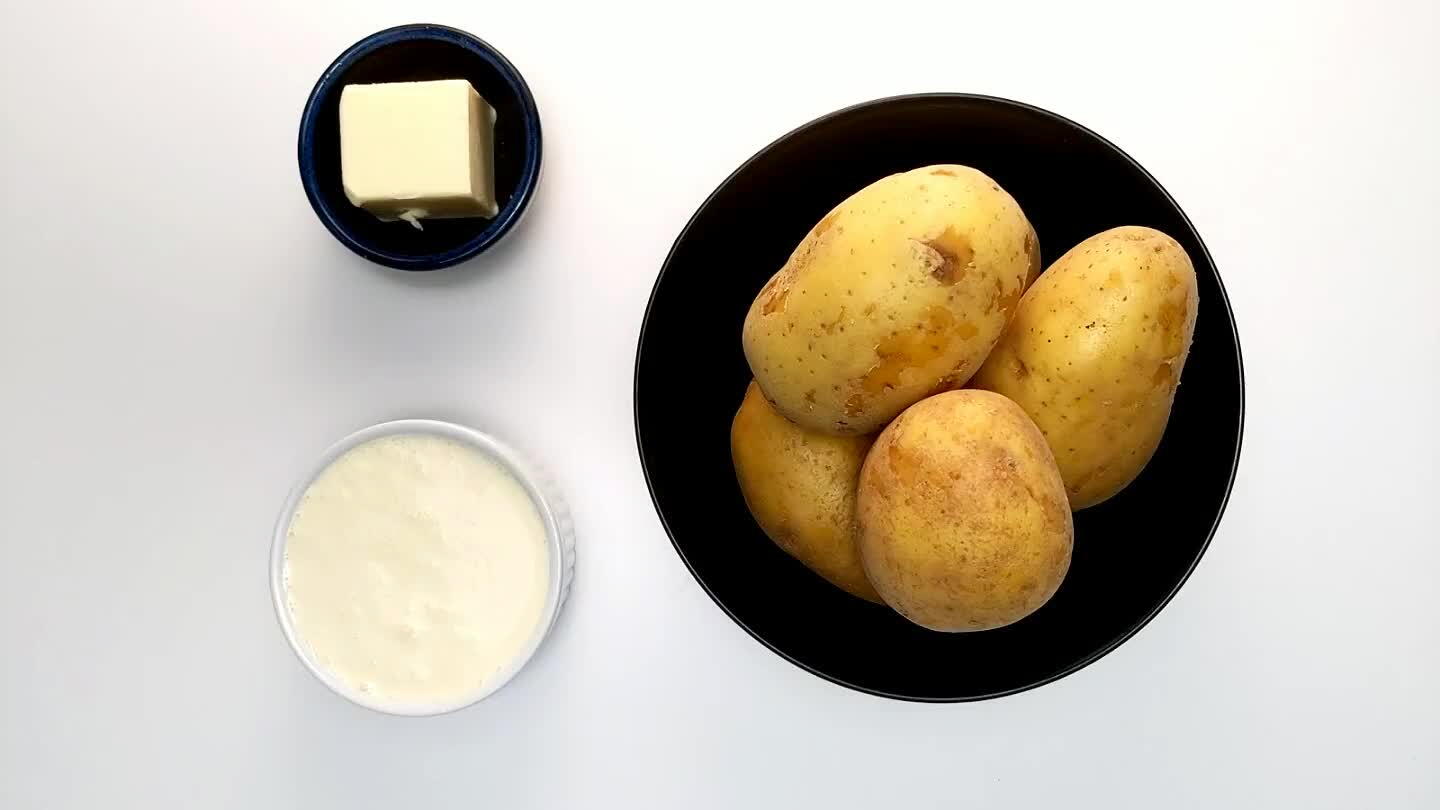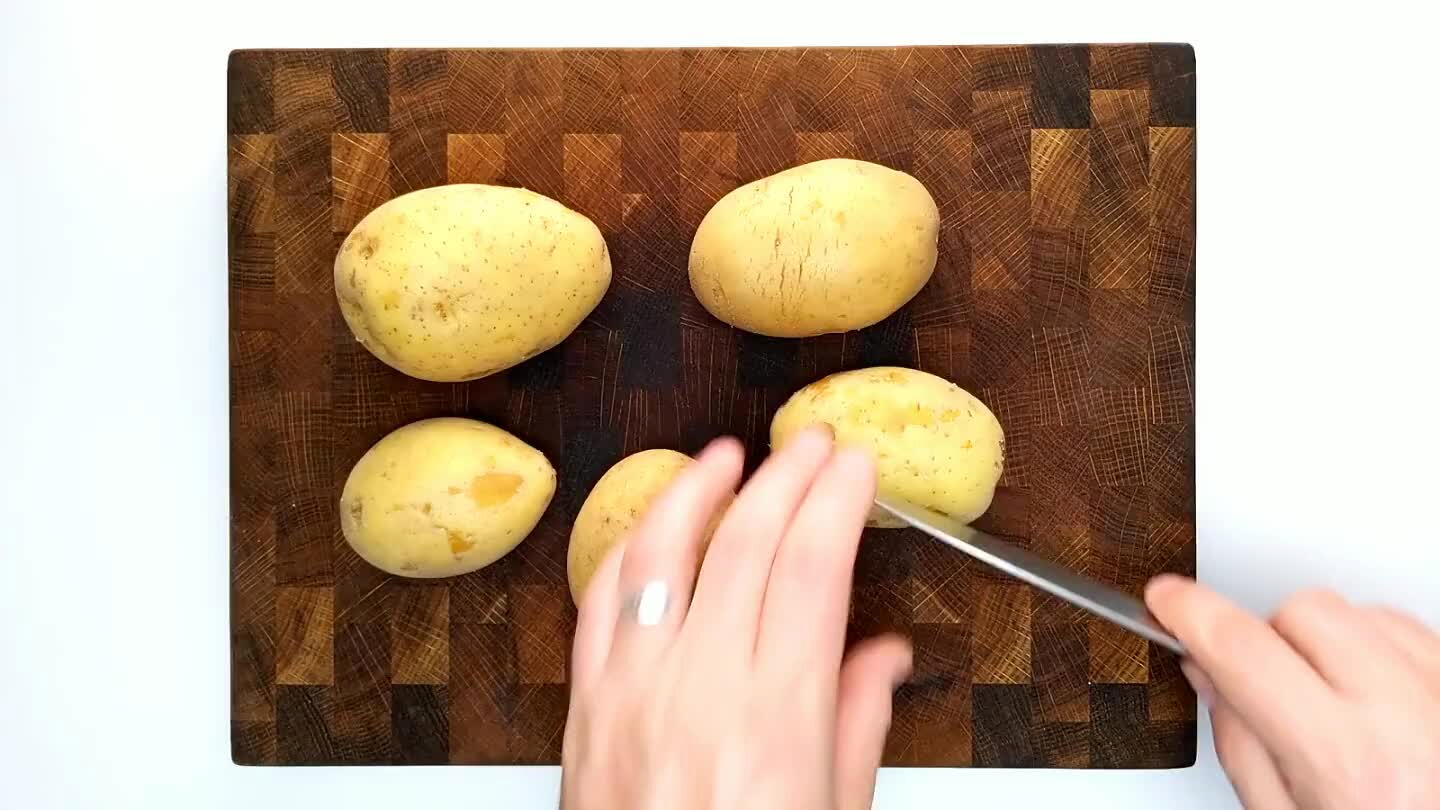 Slice the potatoes so that they'll cook faster. The thinner the slice, the faster they'll cook through.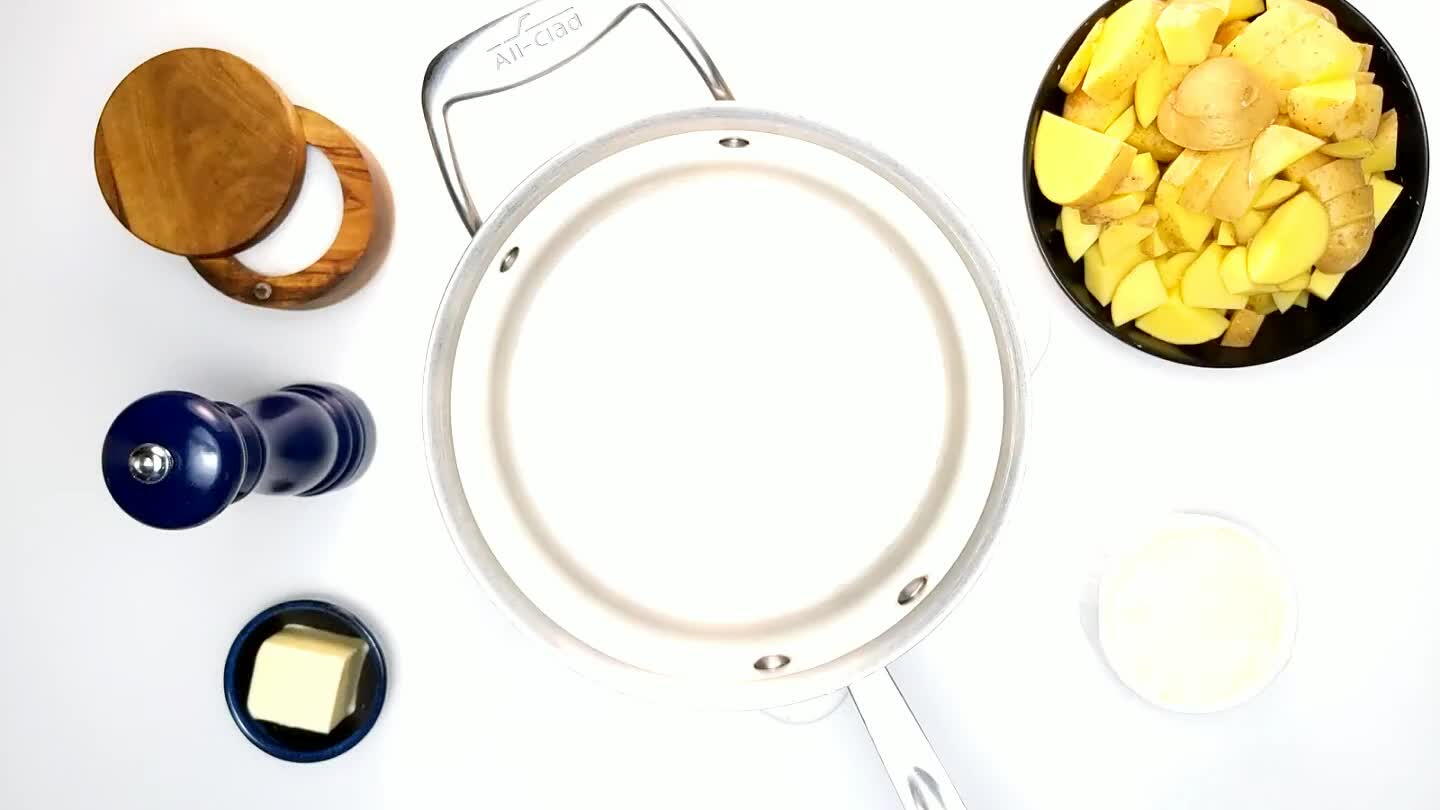 Place the potatoes in a saucepan.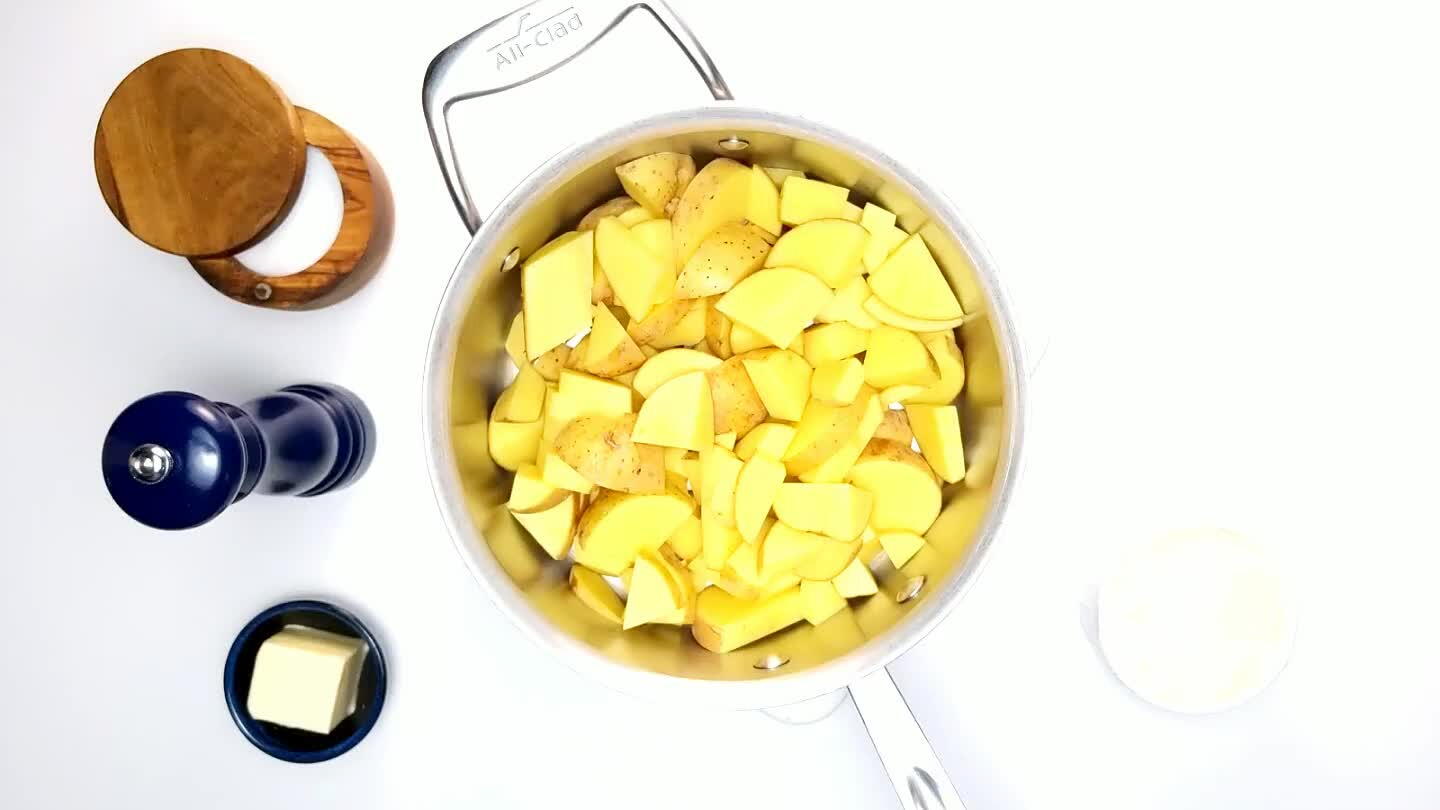 Add enough water to submerge the potatoes and place over medium heat.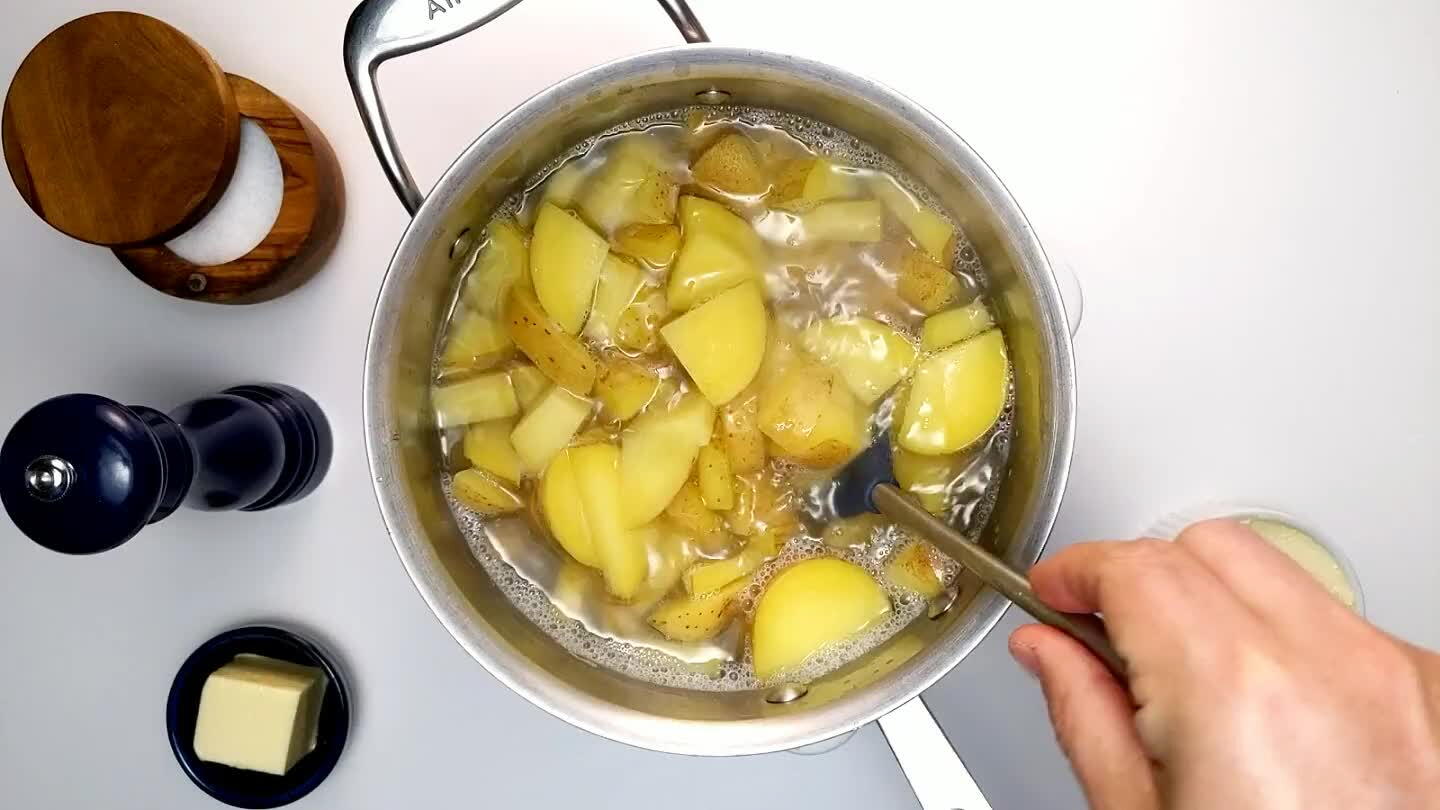 Simmer until the thickest of the potato slices is easily pierced through with very little resistance. Then, strain off most of the water.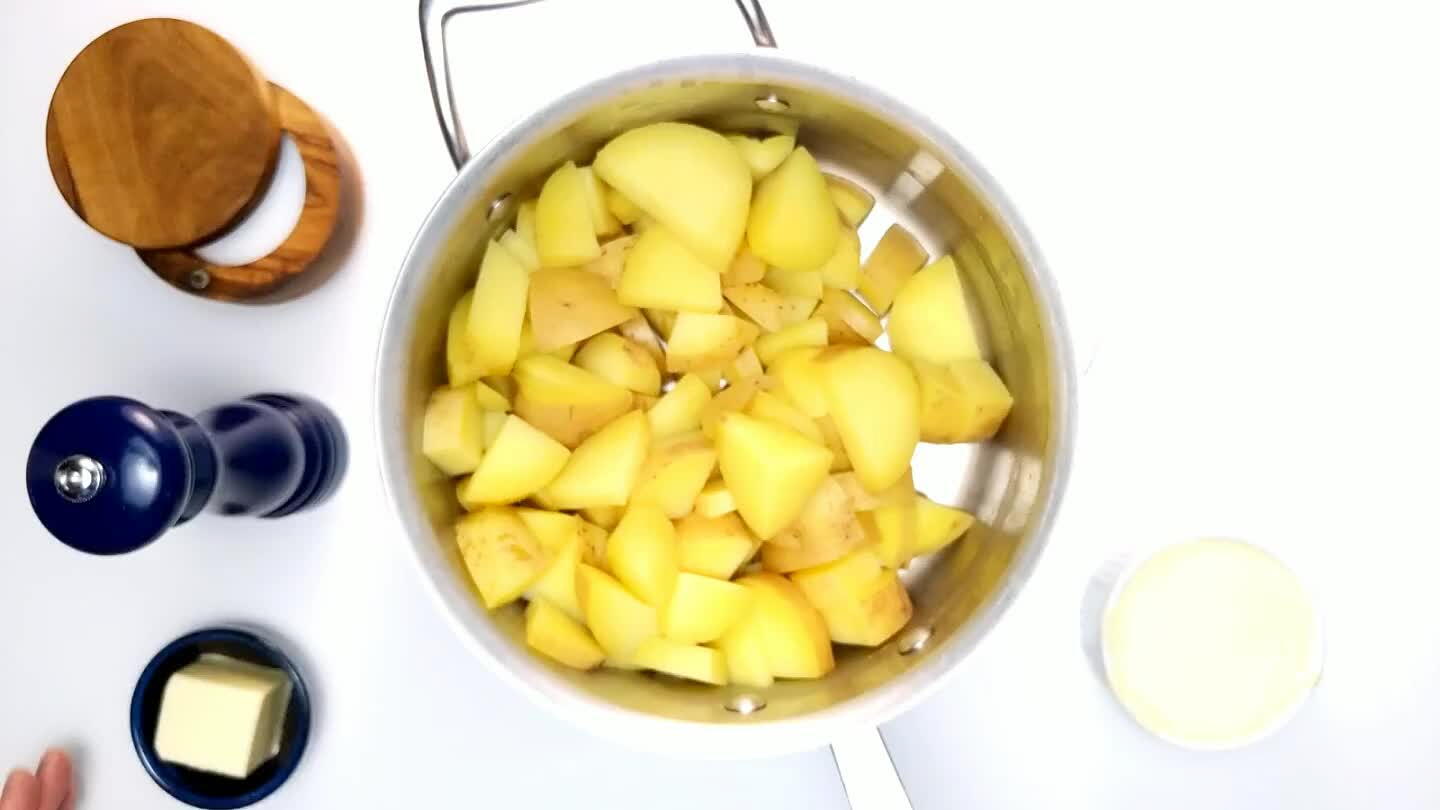 Add the butter. Reduce heat to low.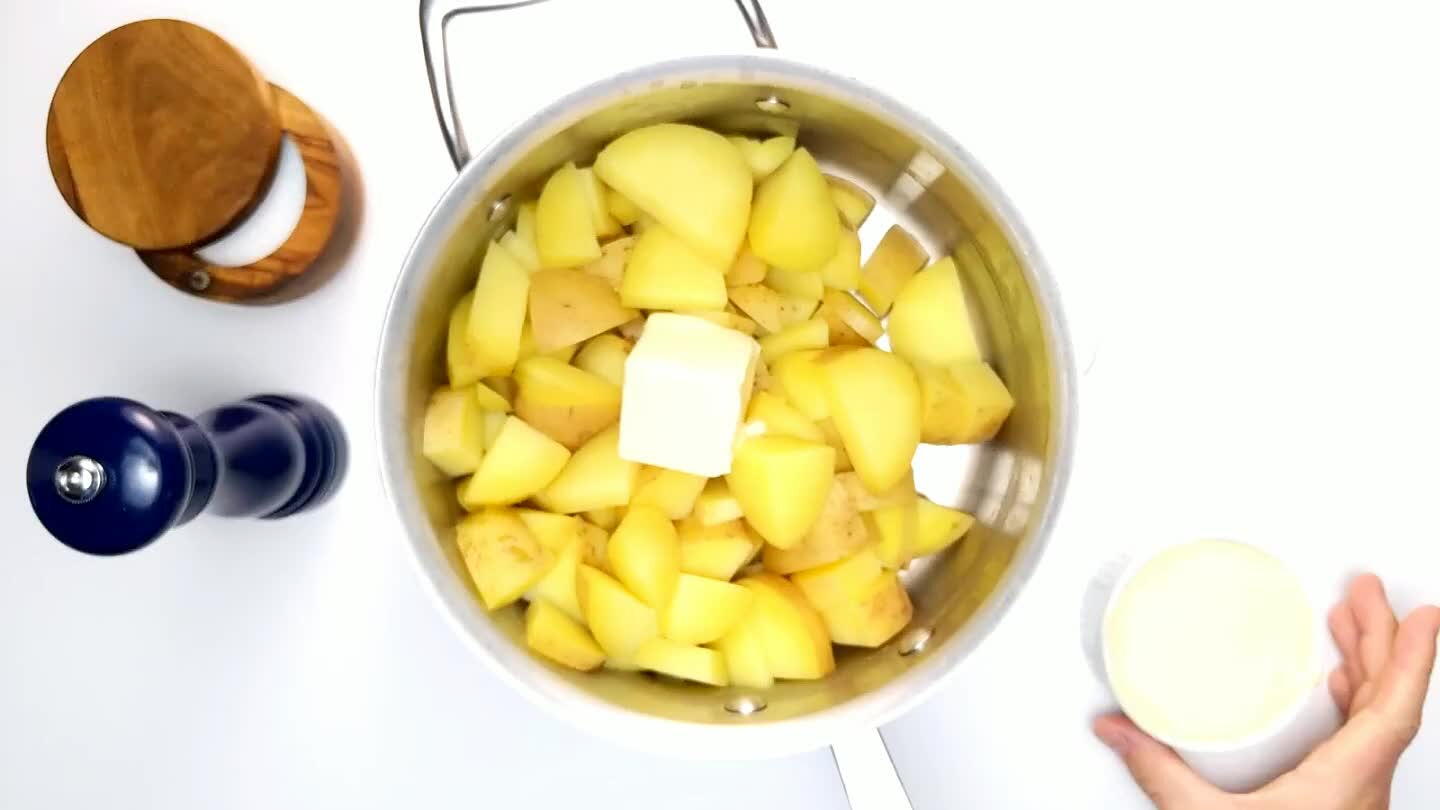 Pour in the cream.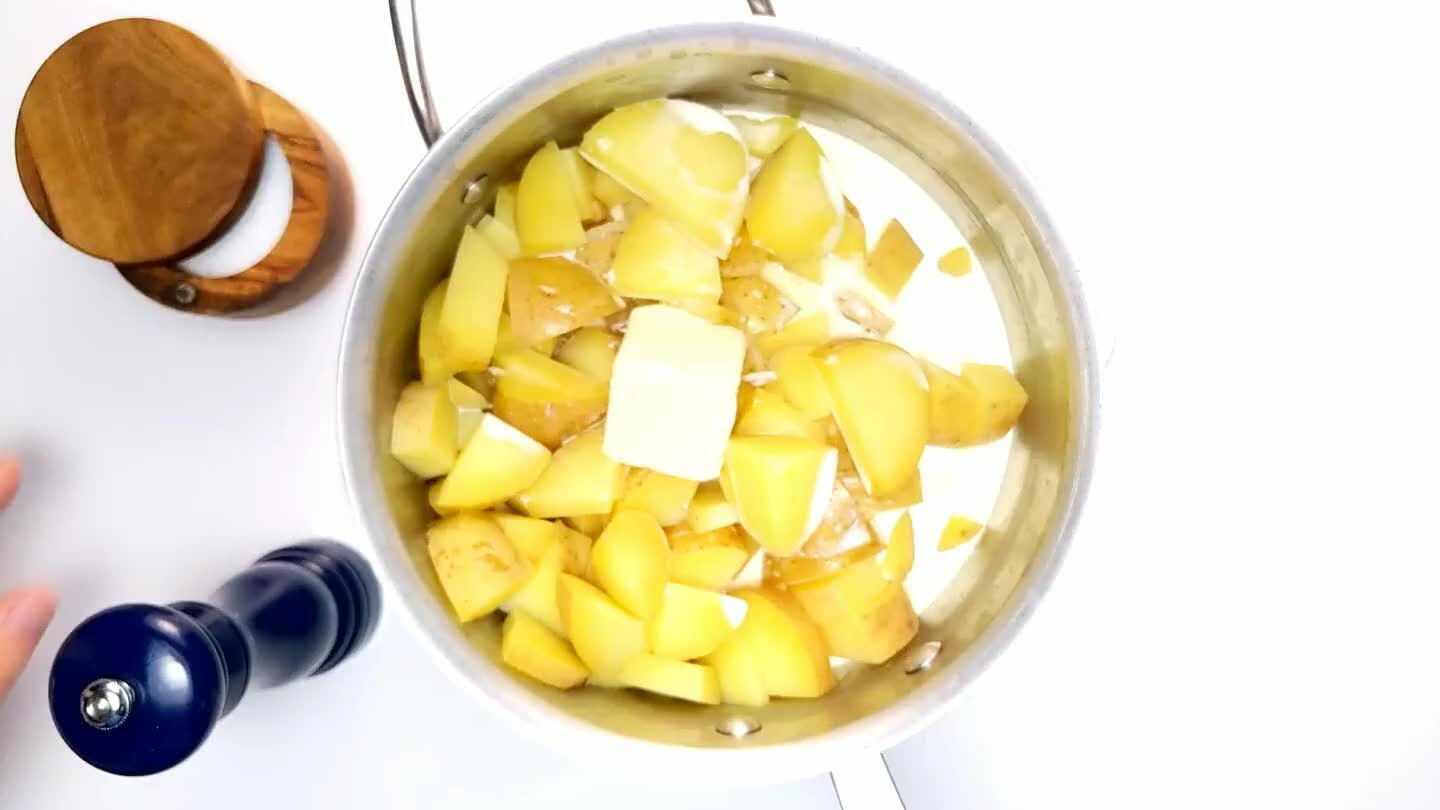 Add a little salt and a few turns of black pepper. You can come back to fine-tune after you're done mashing.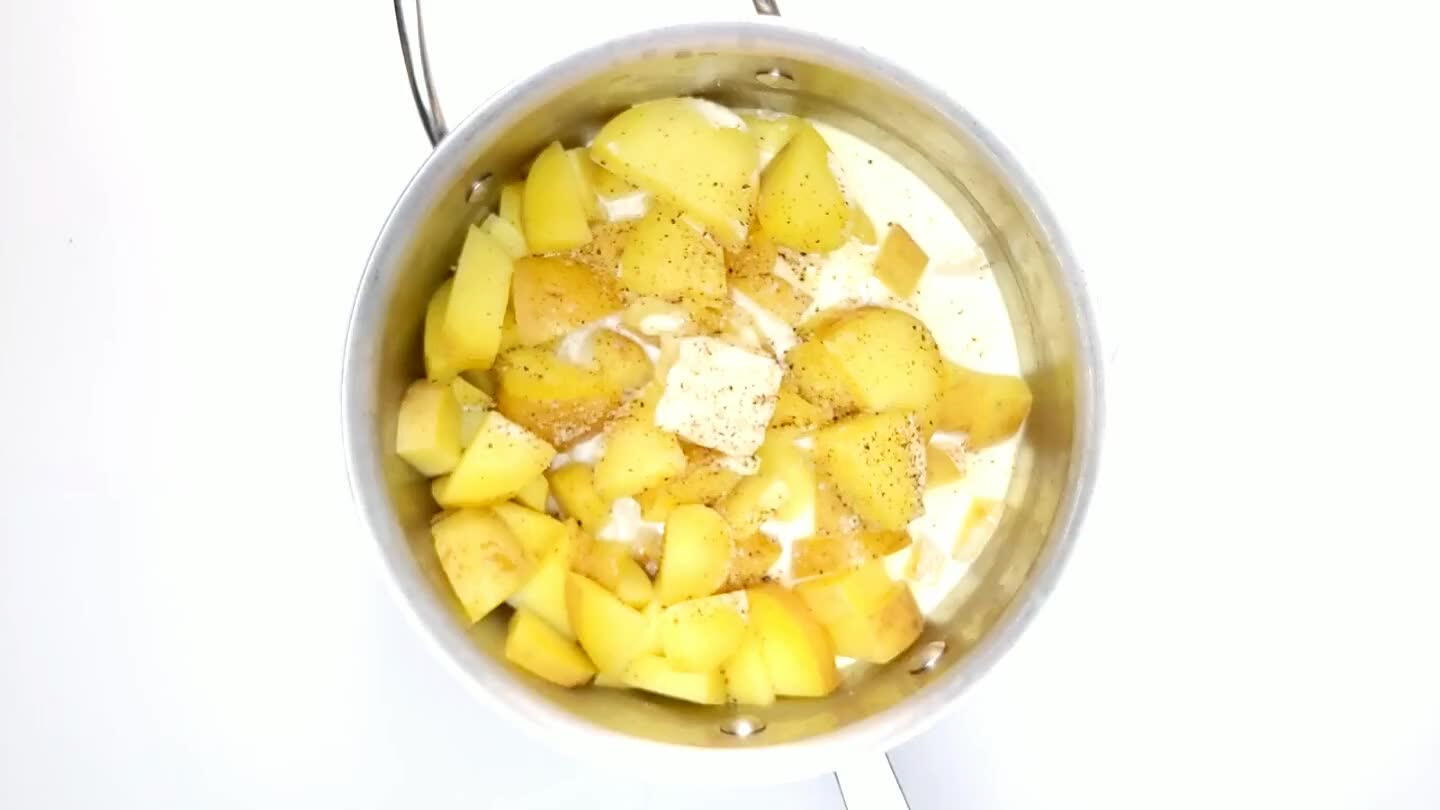 Get to mashing. Feel free to add a little extra cream or water if they're too thick. Add a little more salt and pepper as needed.