What you will need
Meat muffin
1 lb ground beef
1 egg
1/2 cup chopped parsley
1/2 chopped onion
1/4 cup flour
Salt & pepper
Filling
Eggs (as many as you need/want)
1/2 cup of hard cheese of your choice
1 chopped tomato
Salt & pepper
How to cook
Ground beef, parsley & onion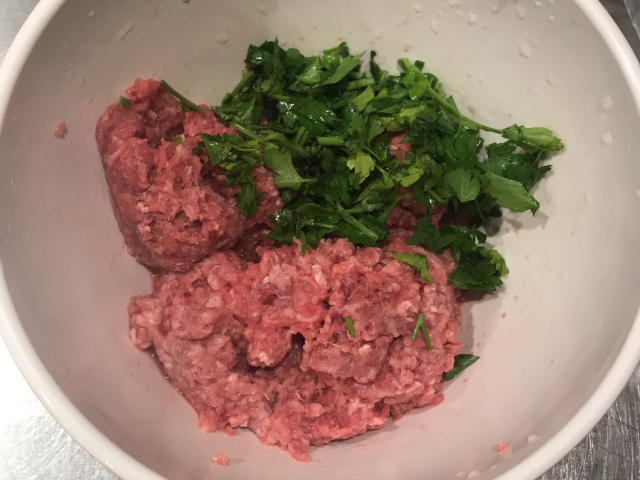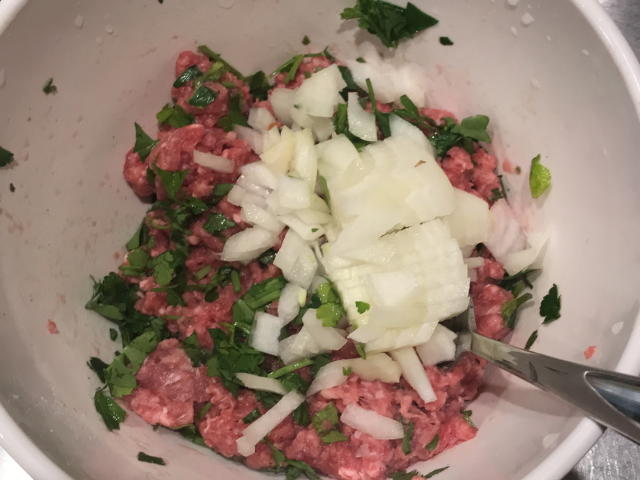 Stir together the meat, parsley and onion
Egg + Flour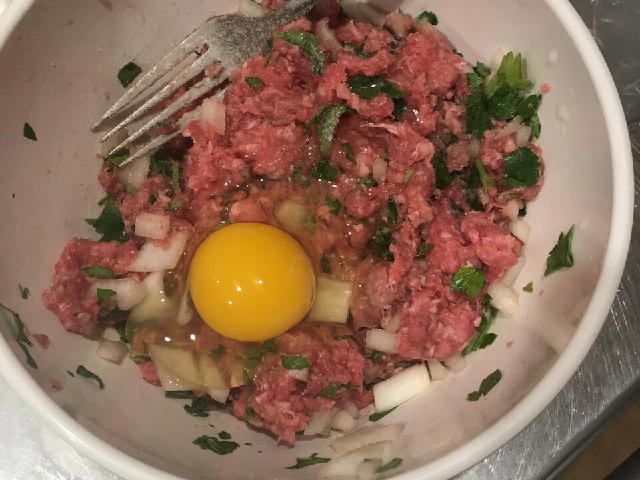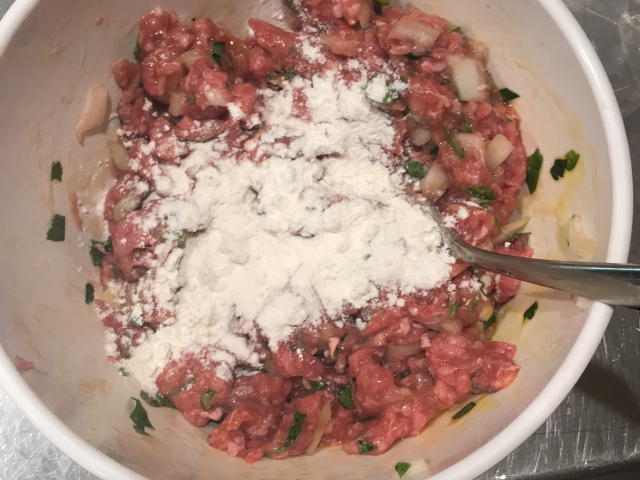 Add the egg, the flour and mix well. Season with salt & pepper
Make muffin meat cups :)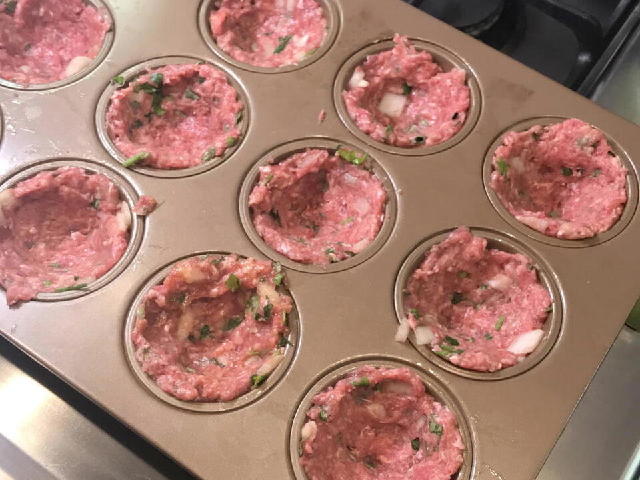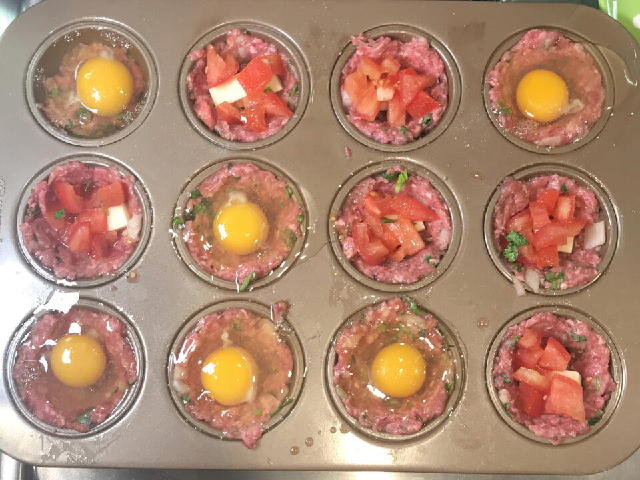 Spray a muffin pan with olive oil, make meat cups and add an egg, or cheese and veggies in the the middle.
Bake for 20/30min at 39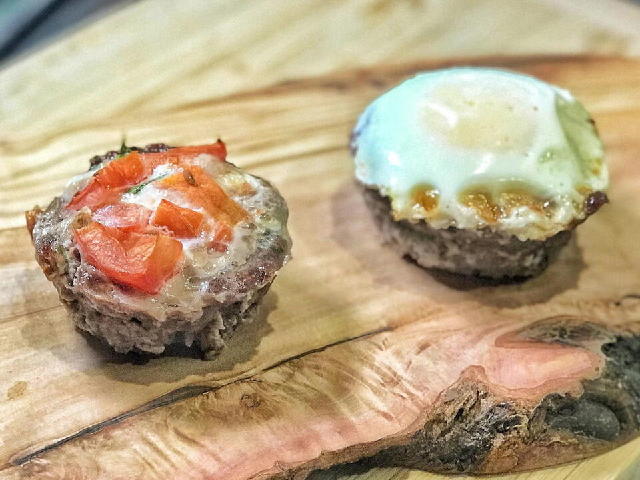 Bake for about 20 to 30 minutes at 390F. I let it in my oven for 30 minutes and it was too much. I like the eggs to be softer.