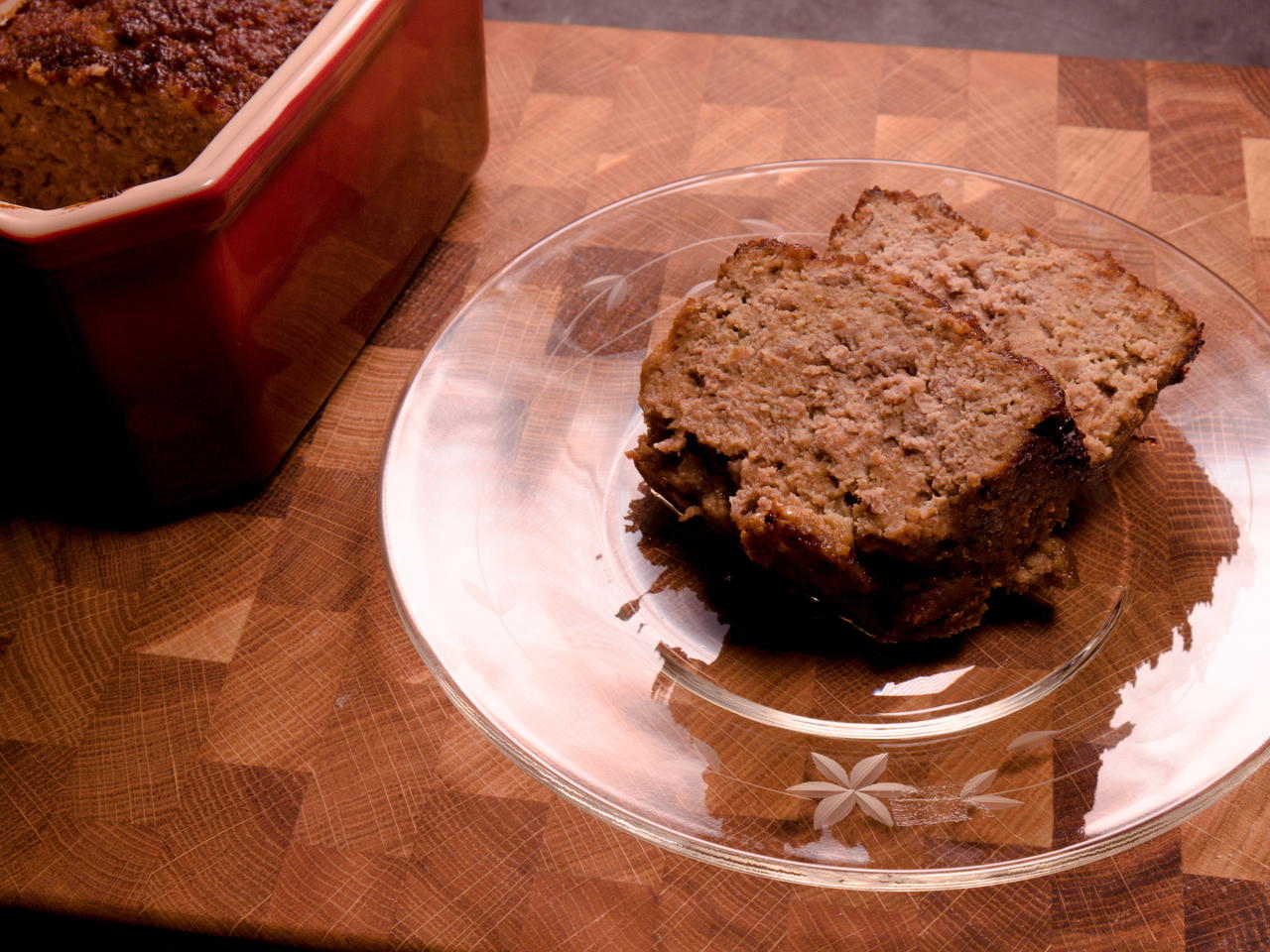 Recipe video made by Ryan
Published on 08/13/2019, viewed by 2181 , 1 Comments
4 portions
45m
Meatloaf is a simple but classic dish. This is a simple, beginner meatloaf recipe. This recipe makes a smaller batch than you may be used to, but it's a great size for 4 people, or for a couple if you want leftovers.
What you will need
MEATLOAF
1 lb Ground Beef
1 Egg
1 Tbsp Worcestershire Sauce
1 tsp Mustard
½ cup Bread Crumbs
salt and pepper
GLAZE
1 Tbsp Worcestershire Sauce
1 tsp Brown Sugar
(Nutritional facts 277 calories, 15.94 g fat, 9.75 g carbohydrates, 22.44 g protein, 247 mg cholesterol, 905 mg sodium)
How to cook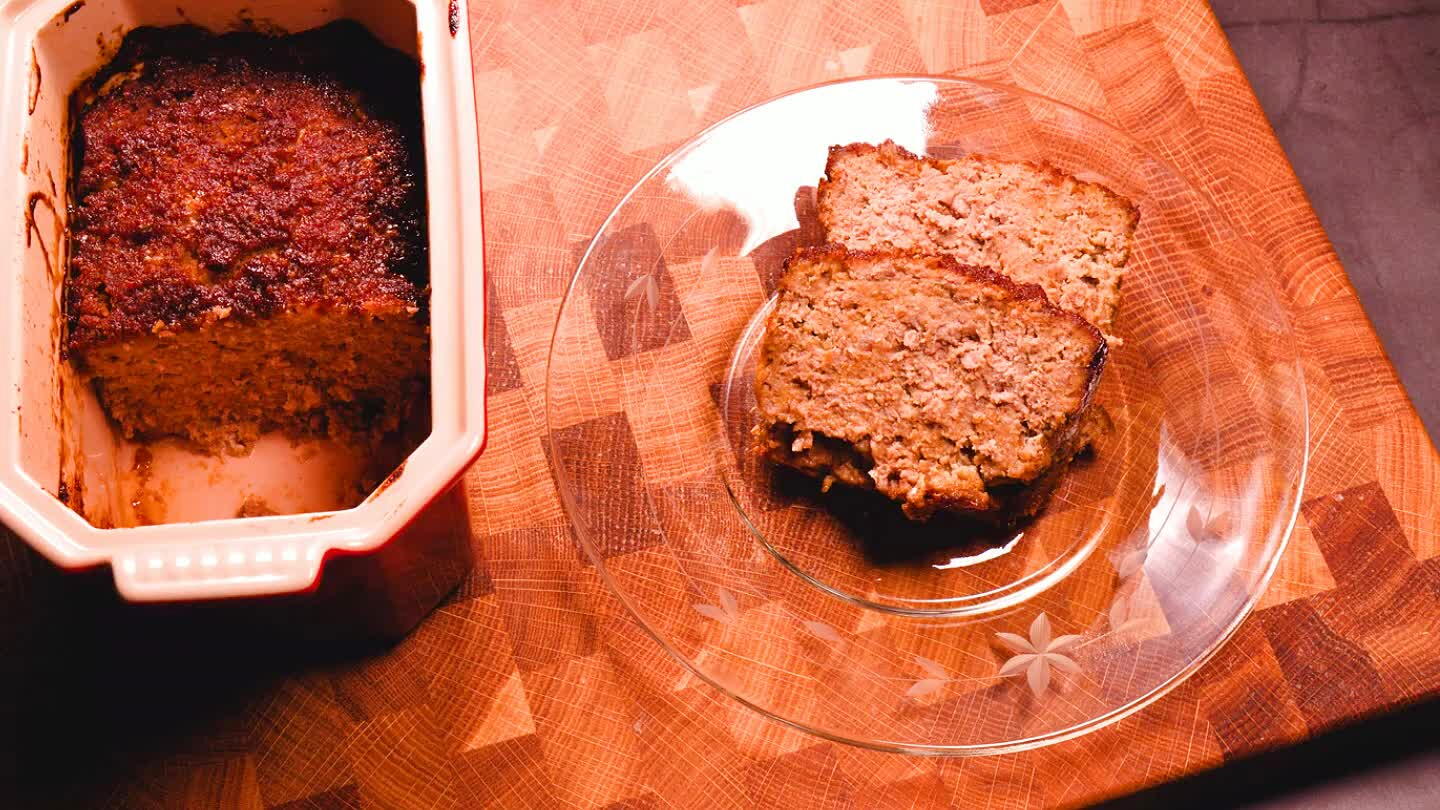 Crack an egg in a mixing bowl with the ground beef.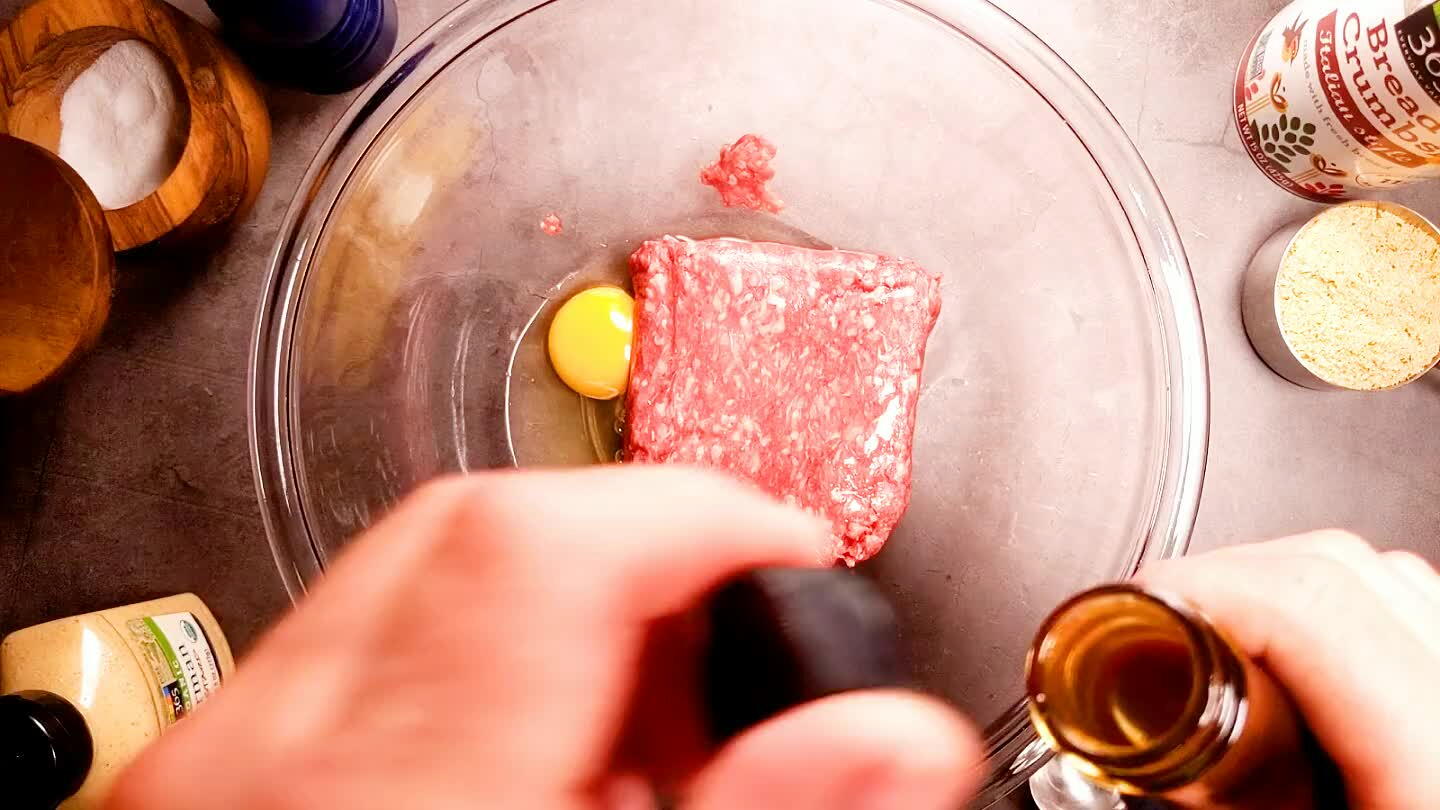 Add a shot of worcestershire sauce.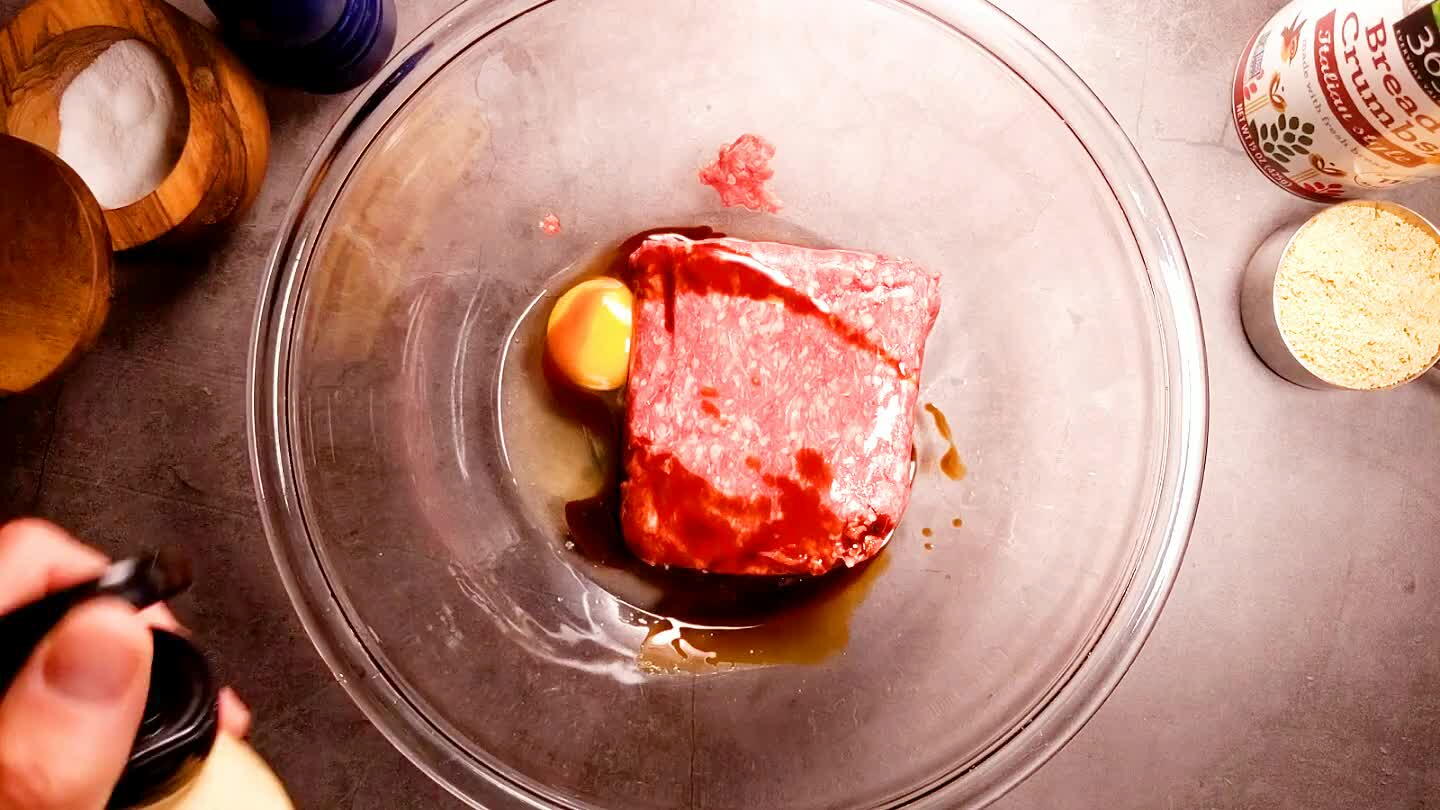 Add a little mustard. A nice dijon or a german-style mustard is great, but feel free to use your favorite mustard.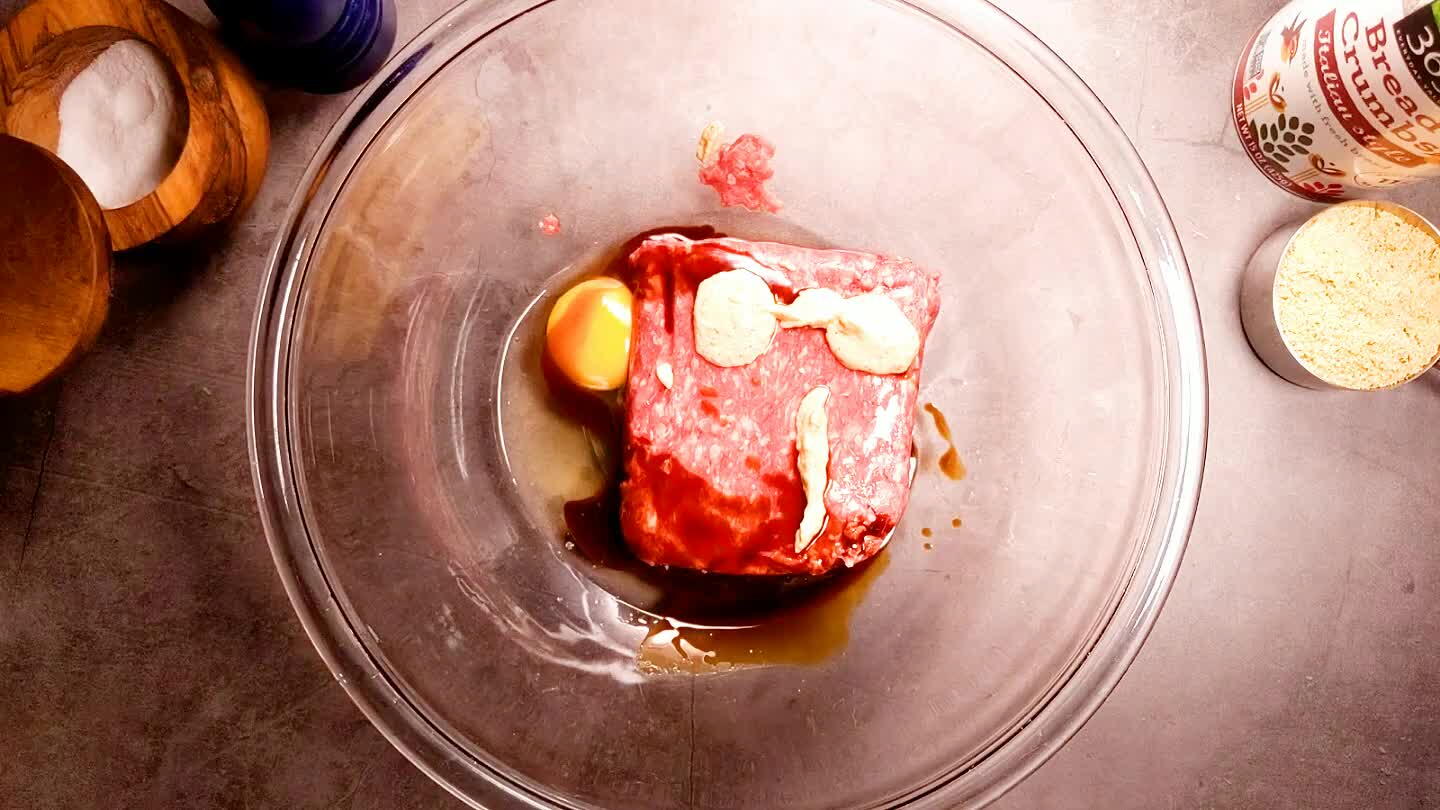 Add the bread crumbs. This is very important to the texture of your meatloaf.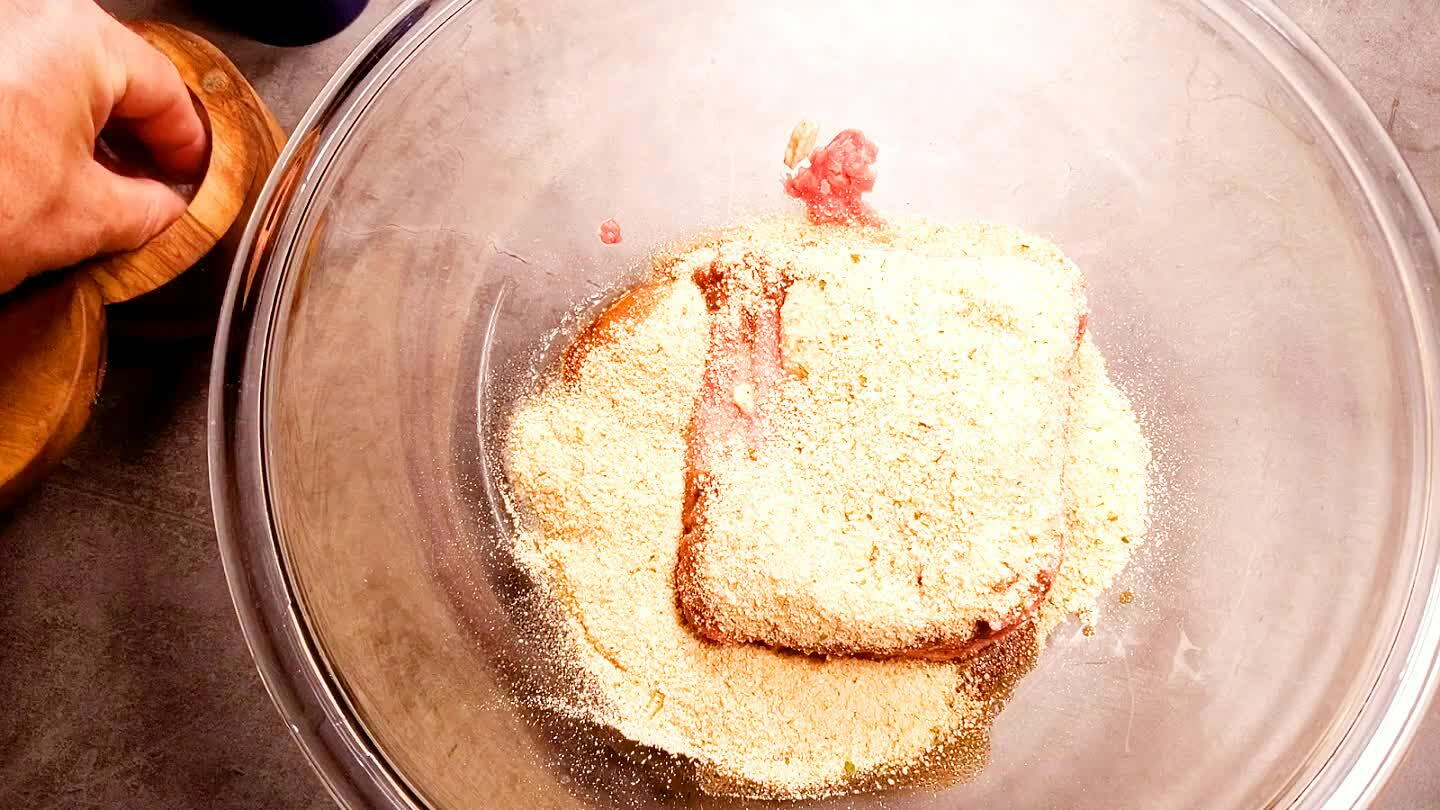 A pinch of salt.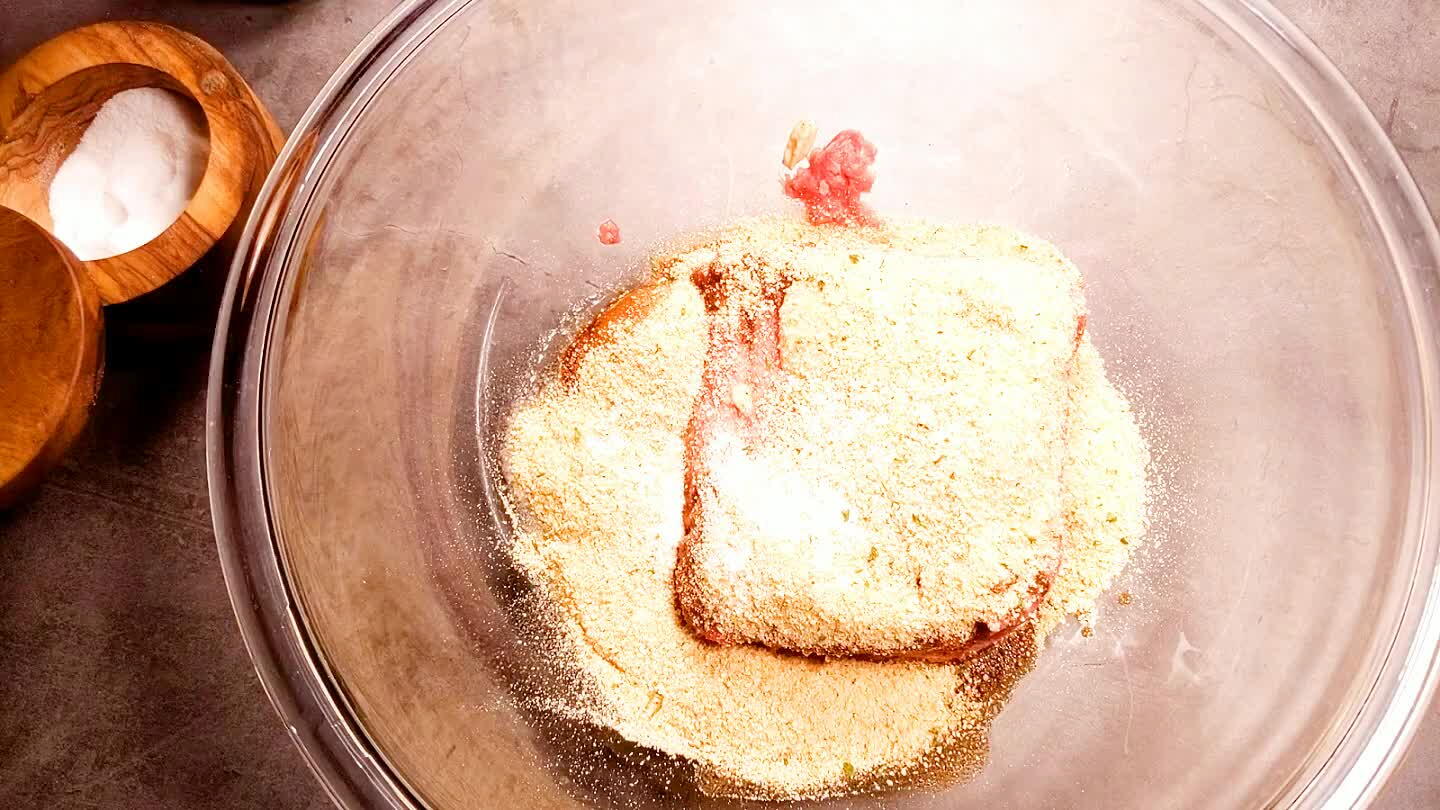 Add some fresh cracked black pepper.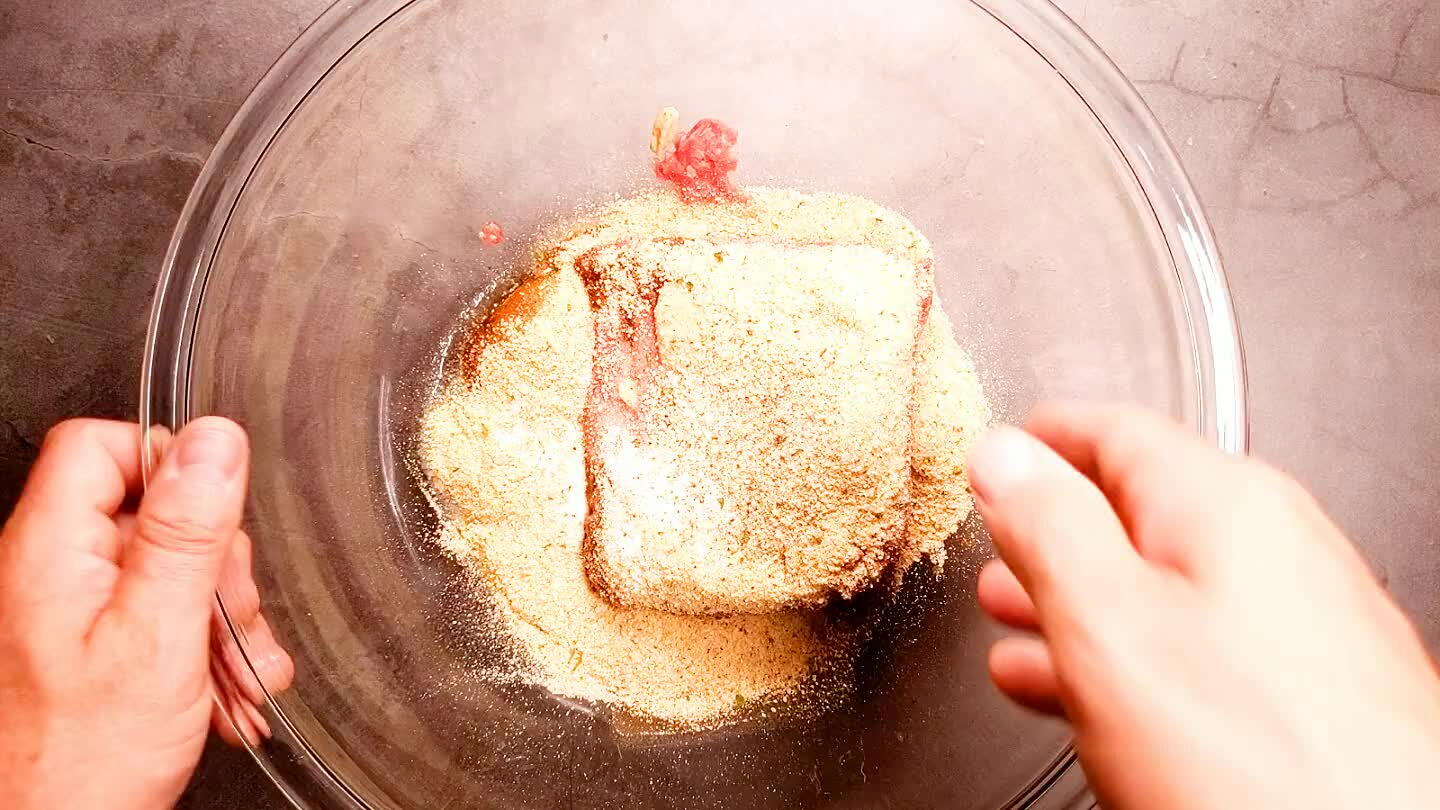 Mix well. You really should mix by hand to be thorough. Of course use gloves if you're squeamish.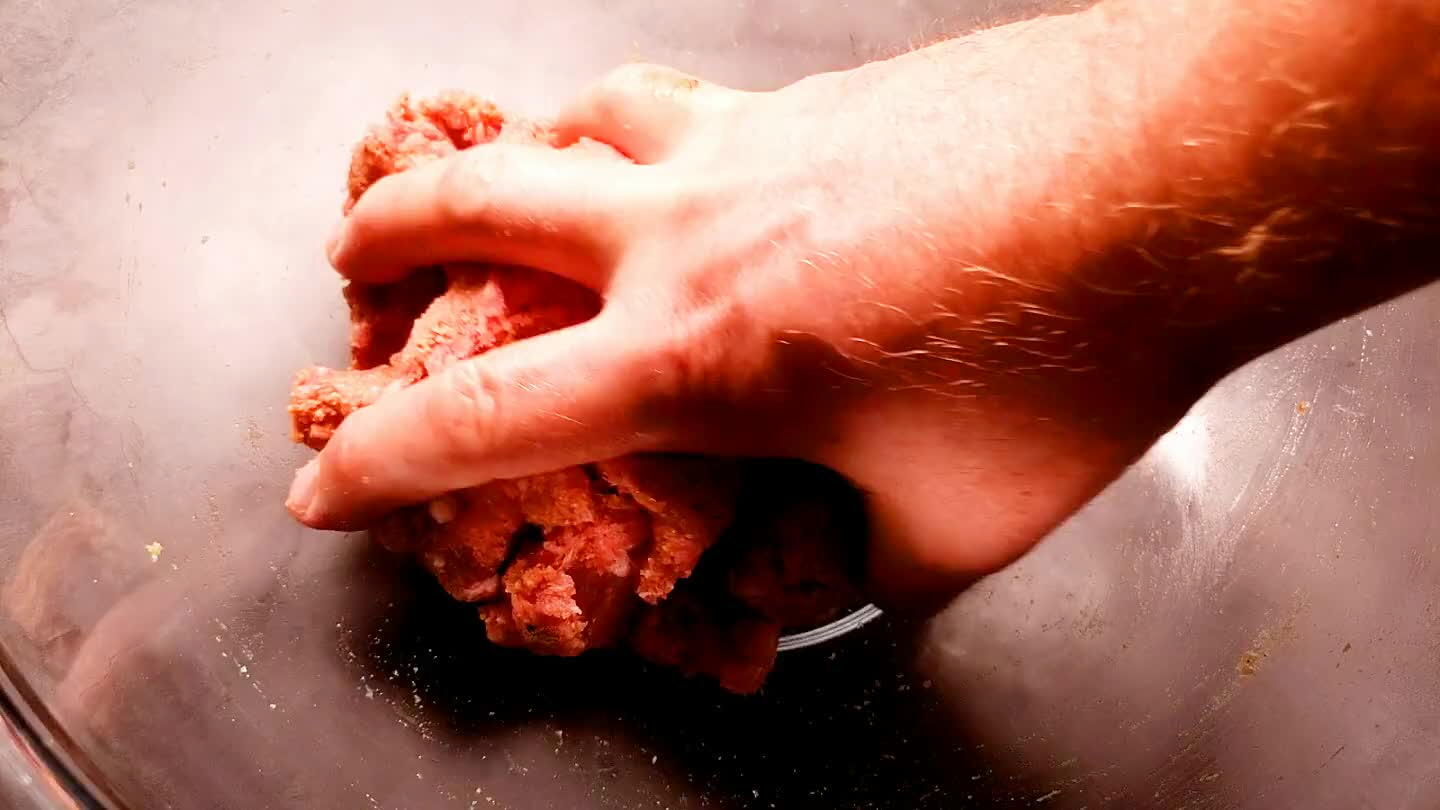 I happen to have a perfect baking dish for this size meatloaf. However, if you don't have a small baking dish, just shape your meatloaf into a loaf shape and place it on any baking dish with a rim (you need the rim to avoid spilling grease in your oven as the meatloaf cooks).
Glaze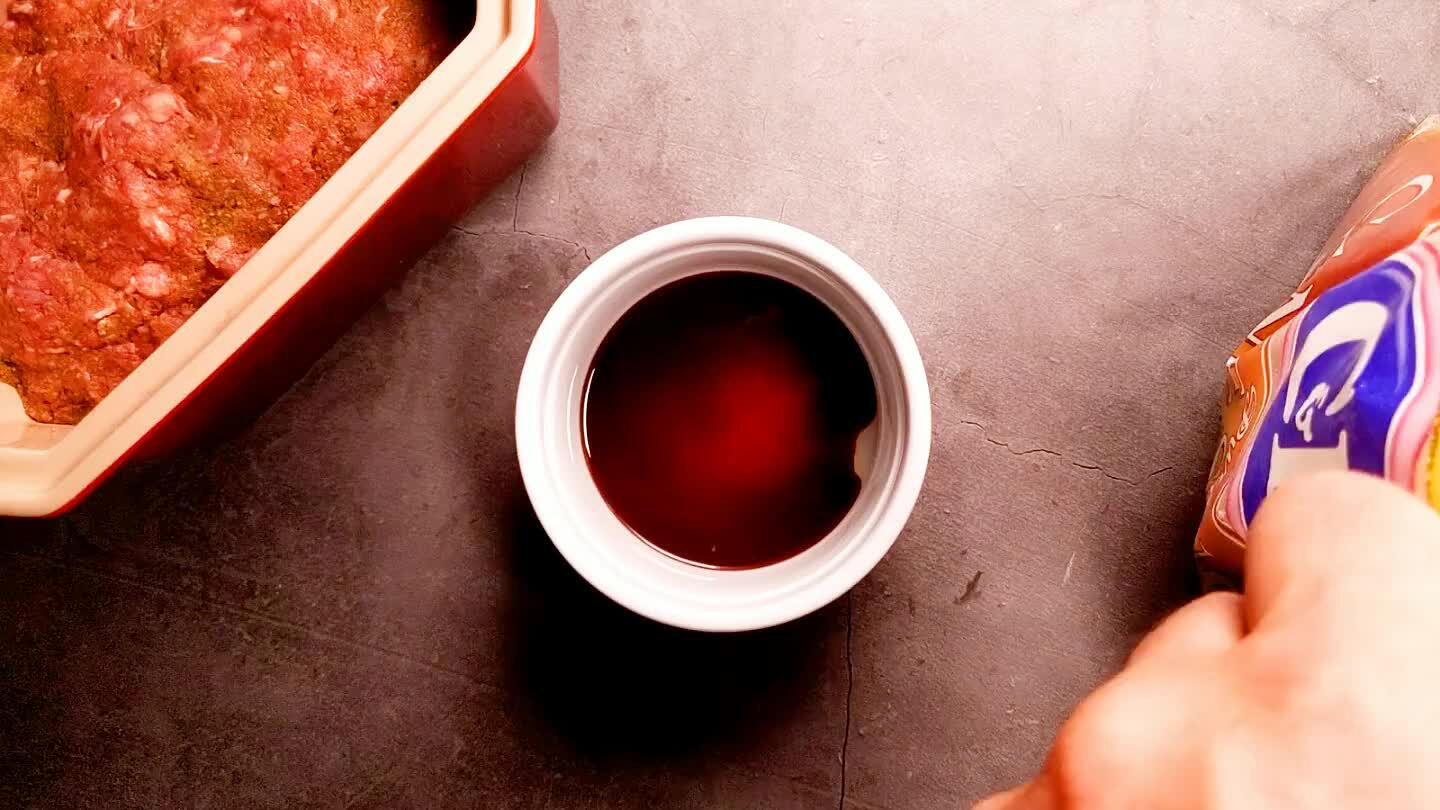 A proper meatloaf requires a glaze. To make the glaze, start by placing the brown sugar in a dish.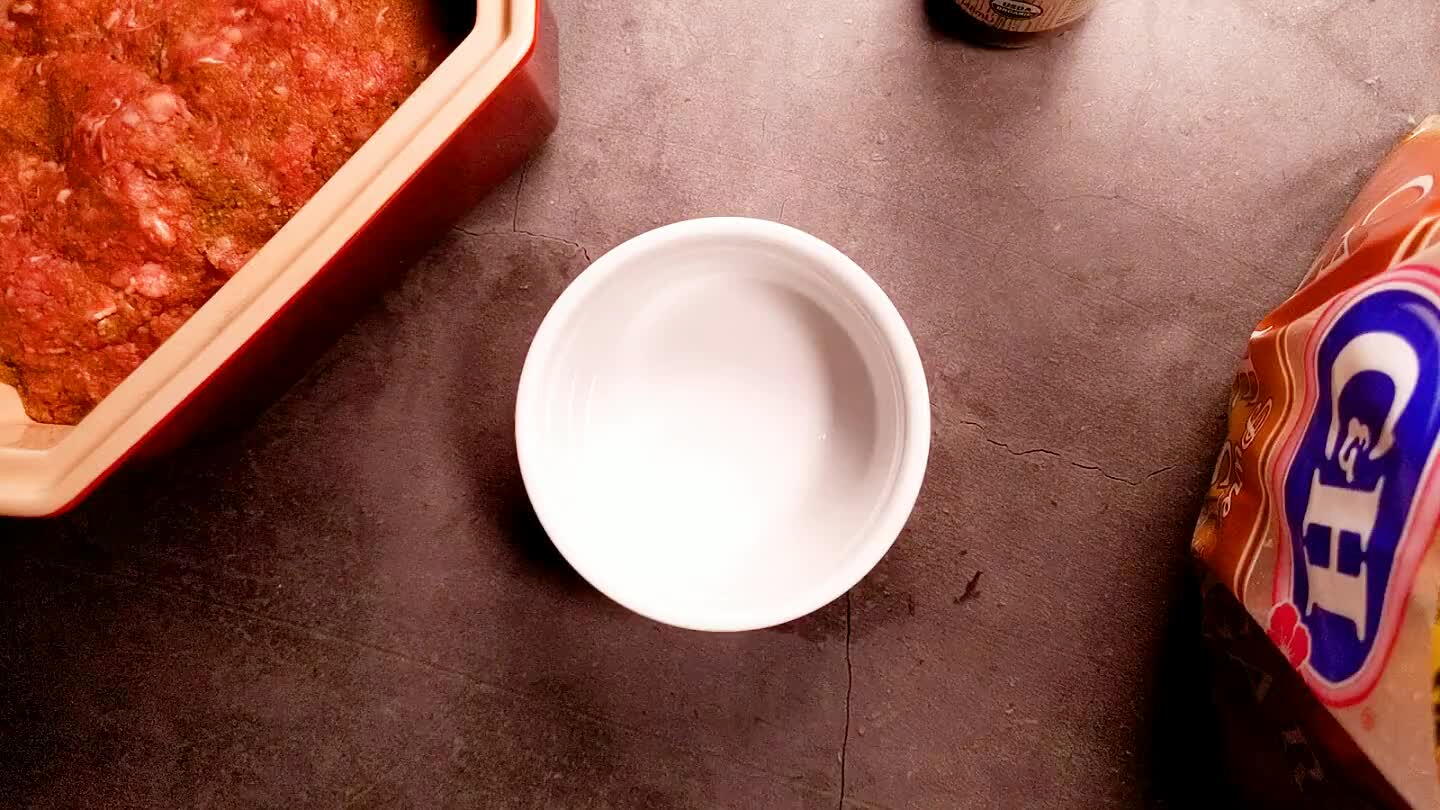 Stir in 1 tsp of worcestershire sauce. Give it a taste and feel free to add anything else you might like: a little horeseradish, a squirt of ketchup, some spices, etc.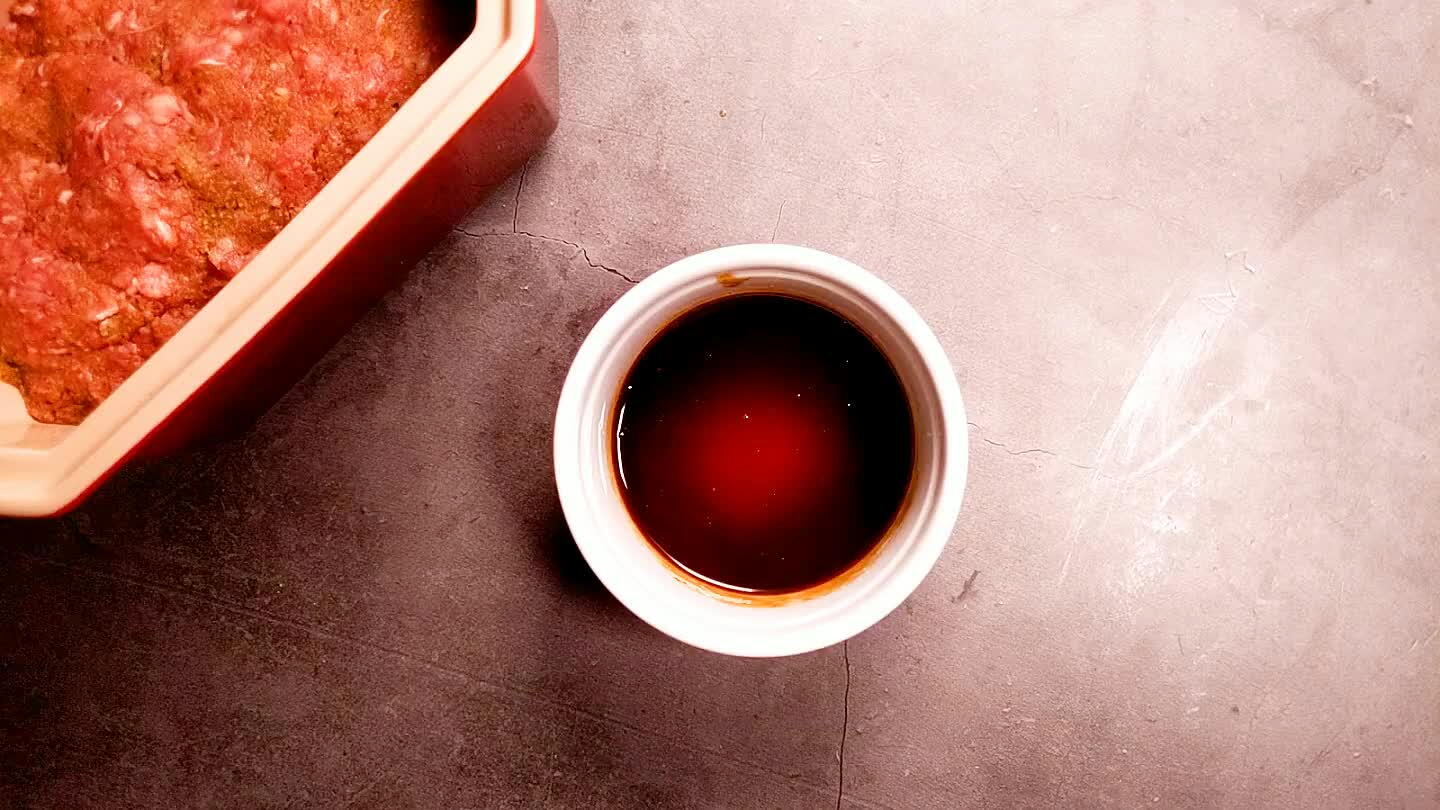 Pour the glaze on top of the meatloaf and spread it evenly.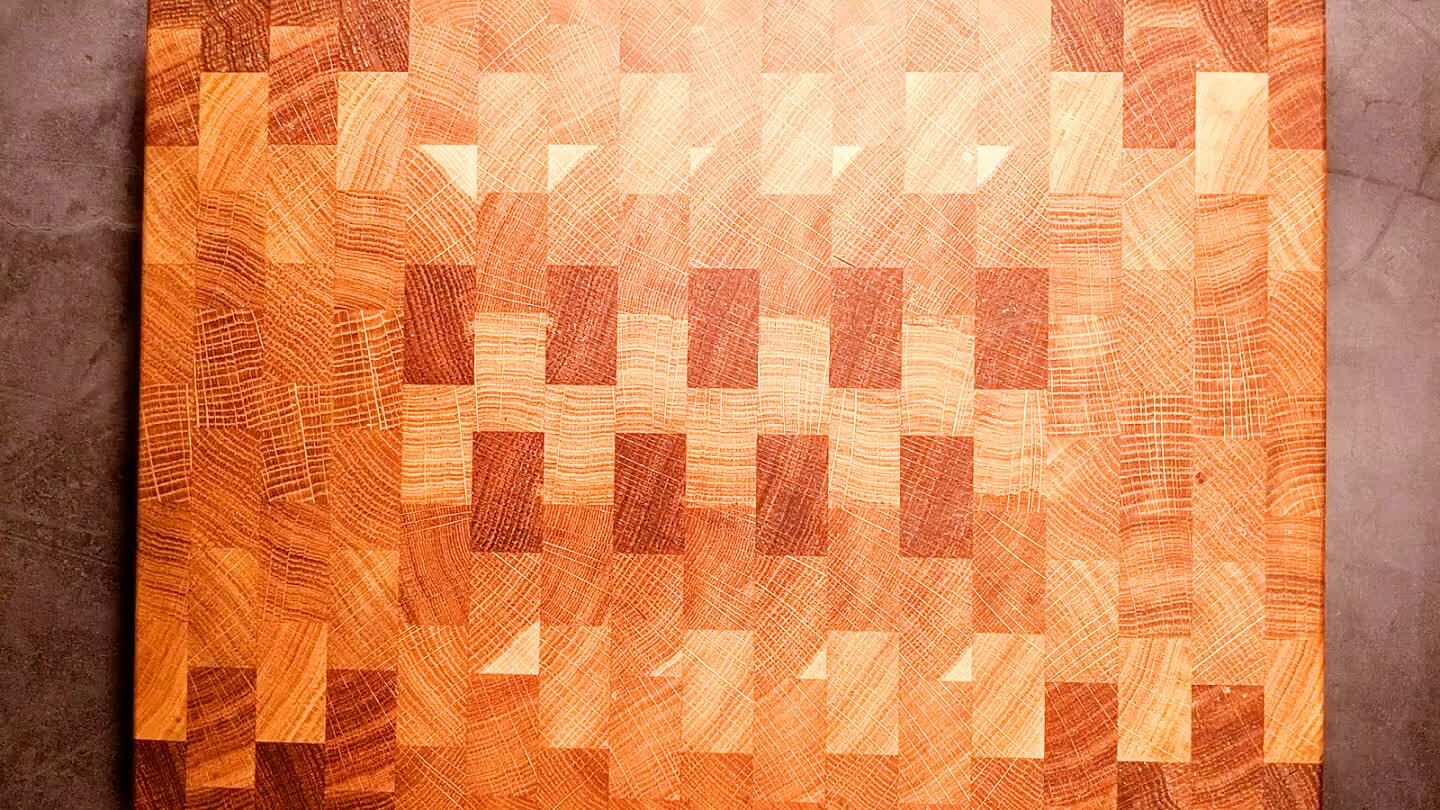 Bake the meatloaf at 400°F for about 45-60 minutes. It should be cooked through and at an internal temperature greater than 150°F.
Comments