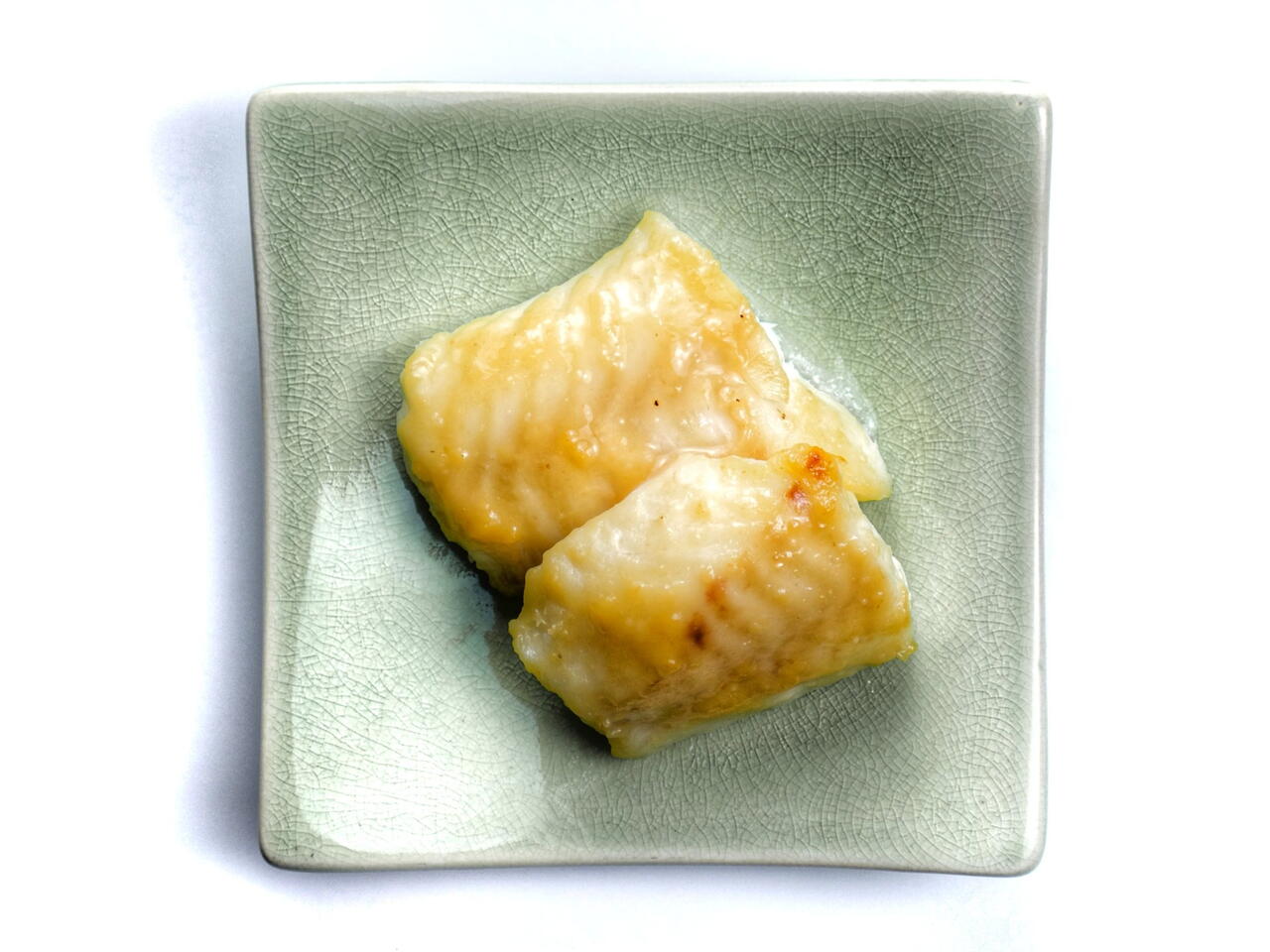 Recipe video made by Ryan
Published on 11/07/2019, viewed by 1055
4 portions
30m
Cod in an umami sweet marinade of mirin and miso.
What you will need
1 lb Frozen Cod
1 cup Mirin
1/2 cup White Miso
Parchment Paper
(Nutritional facts 528 calories, 56.29 g fat, 3.66 g carbohydrates, 1.84 g protein, 315 mg cholesterol, 538 mg sodium)
How to cook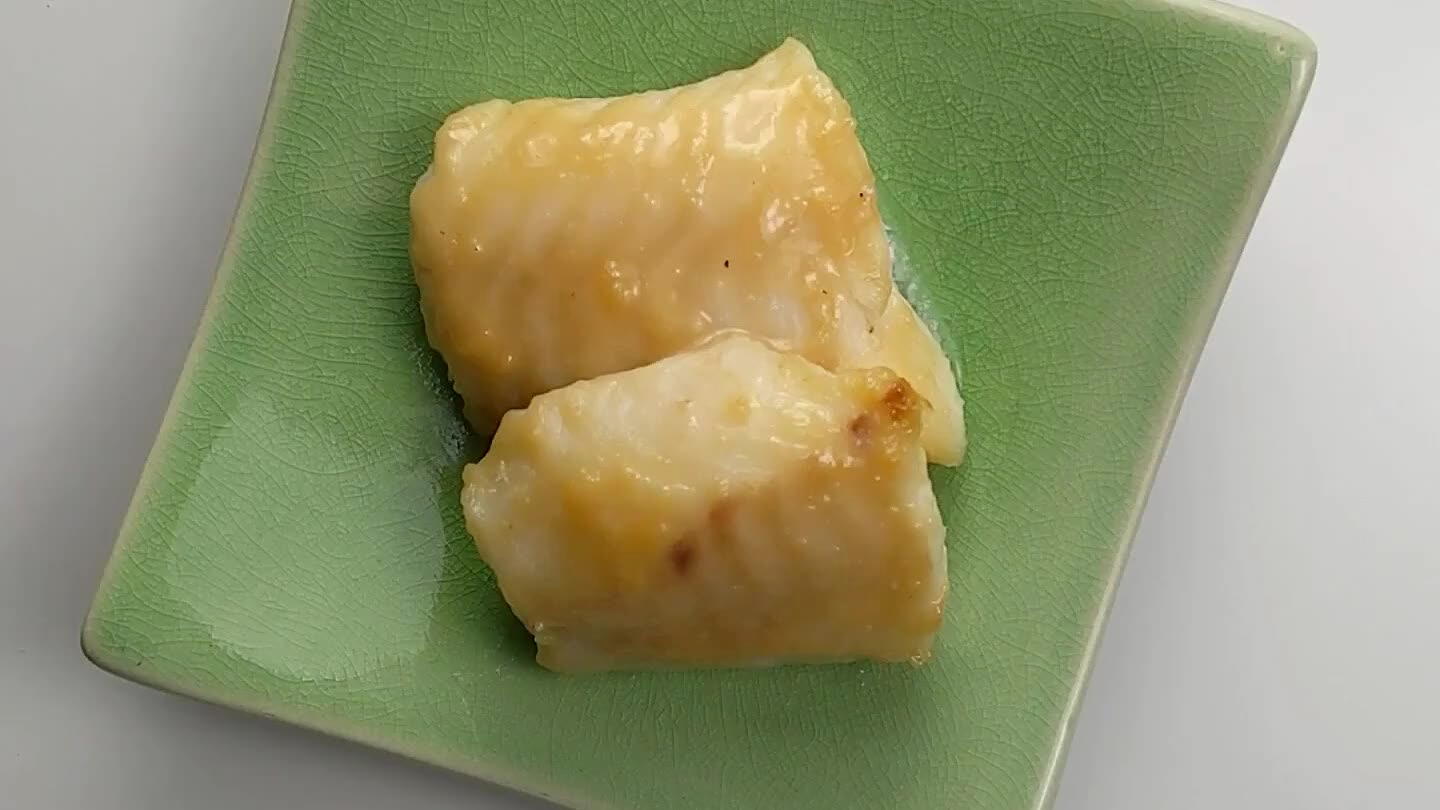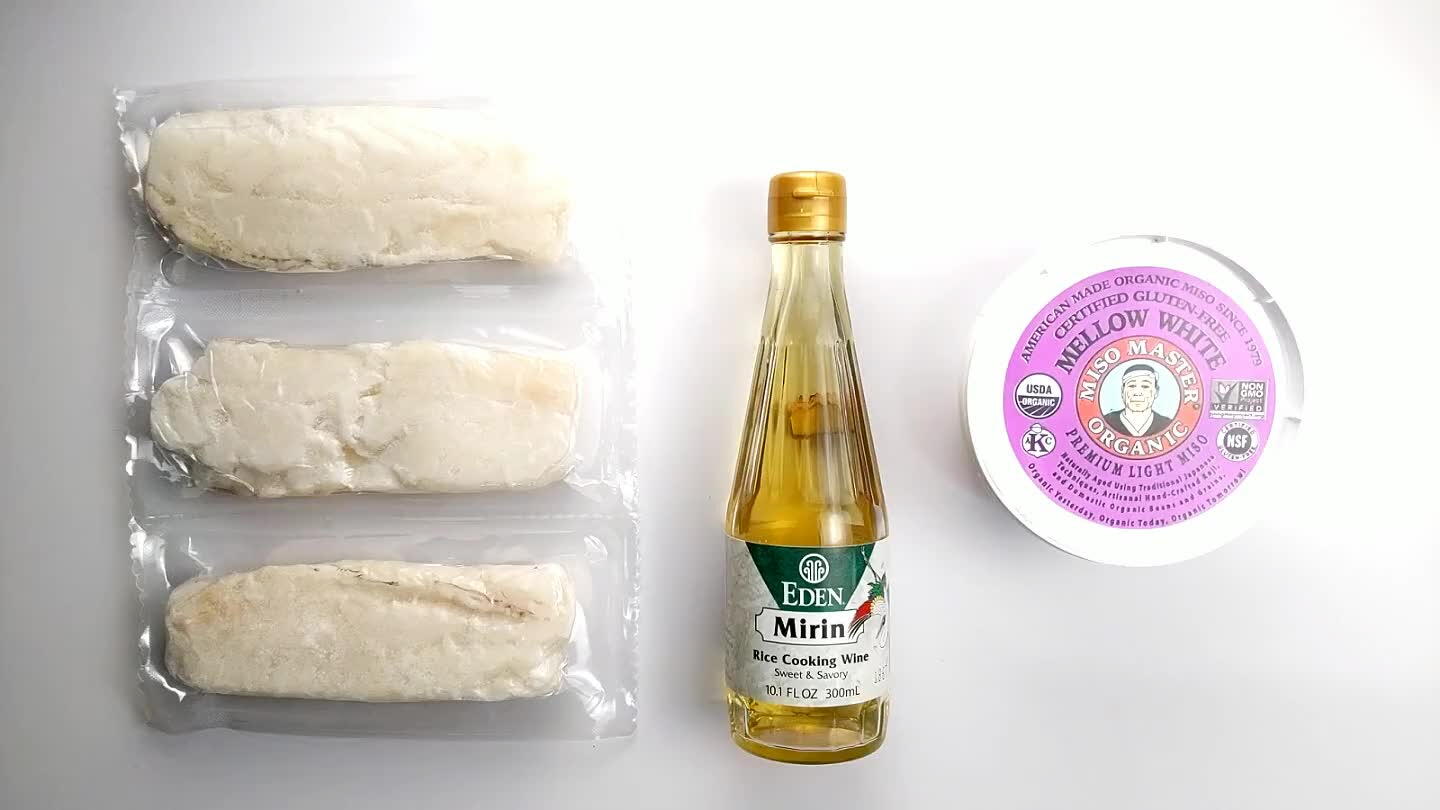 Gather the Ingredients.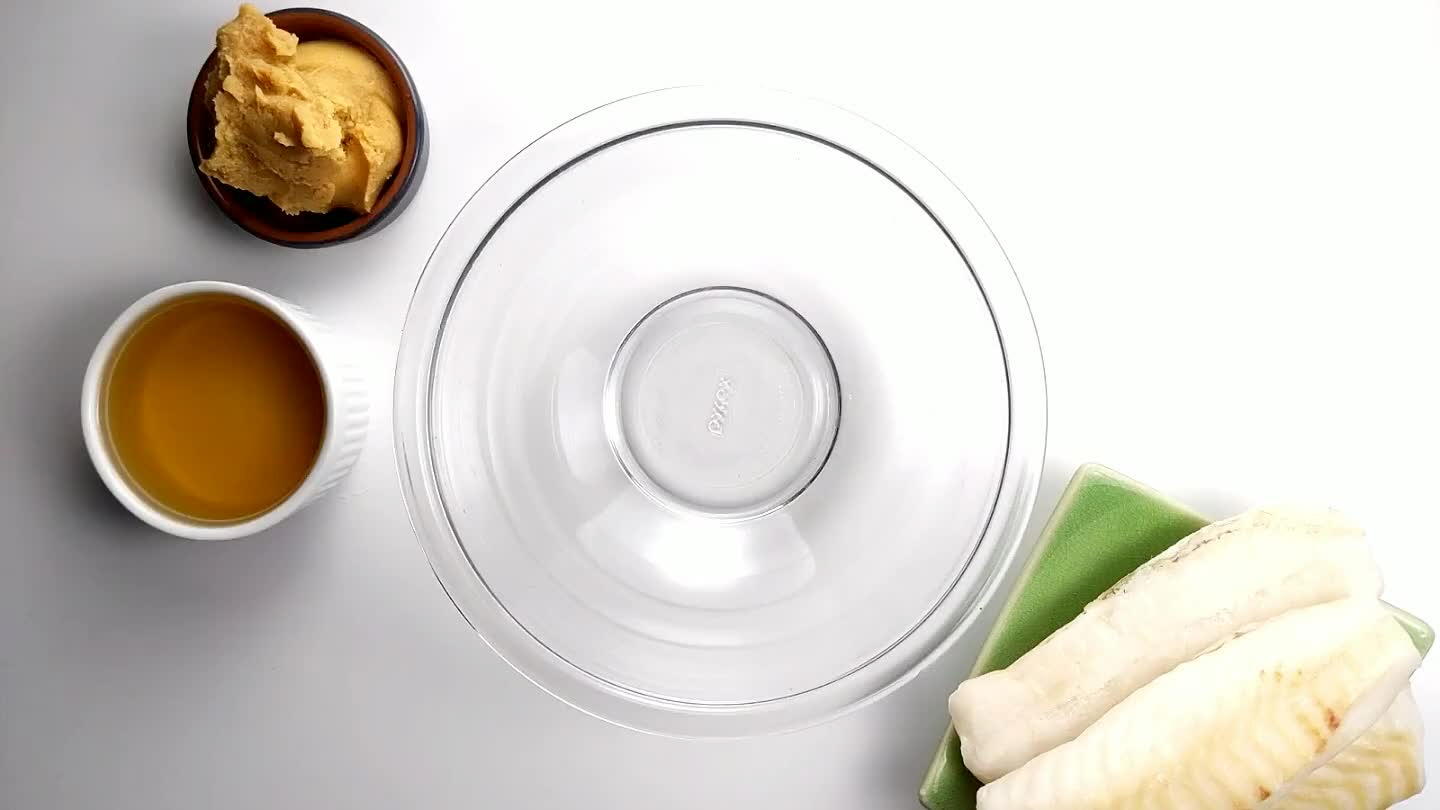 Place the miso in a medium mixing bowl, large enough to hold the cod and 1 1/2 cups of marinade.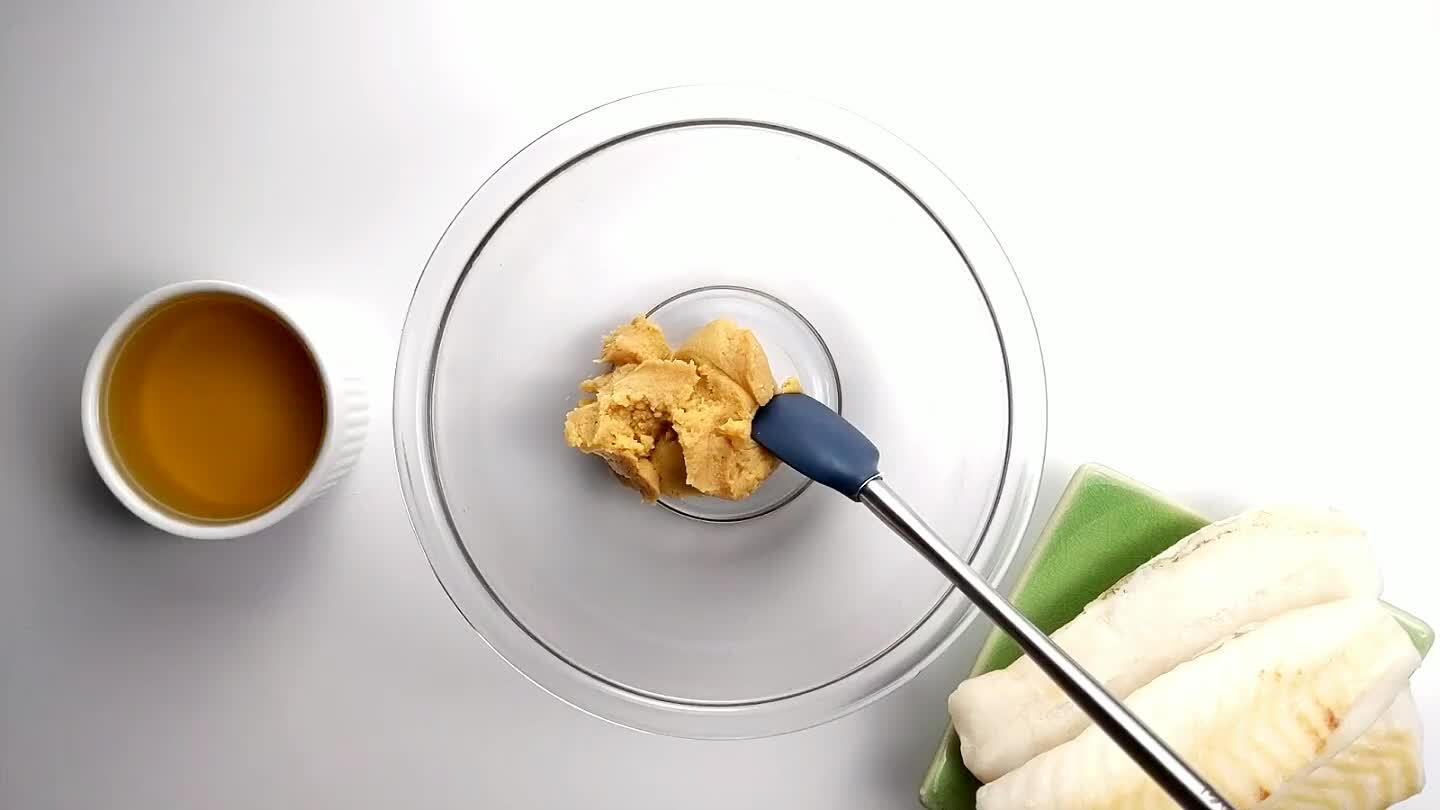 Add the mirin. Mix well.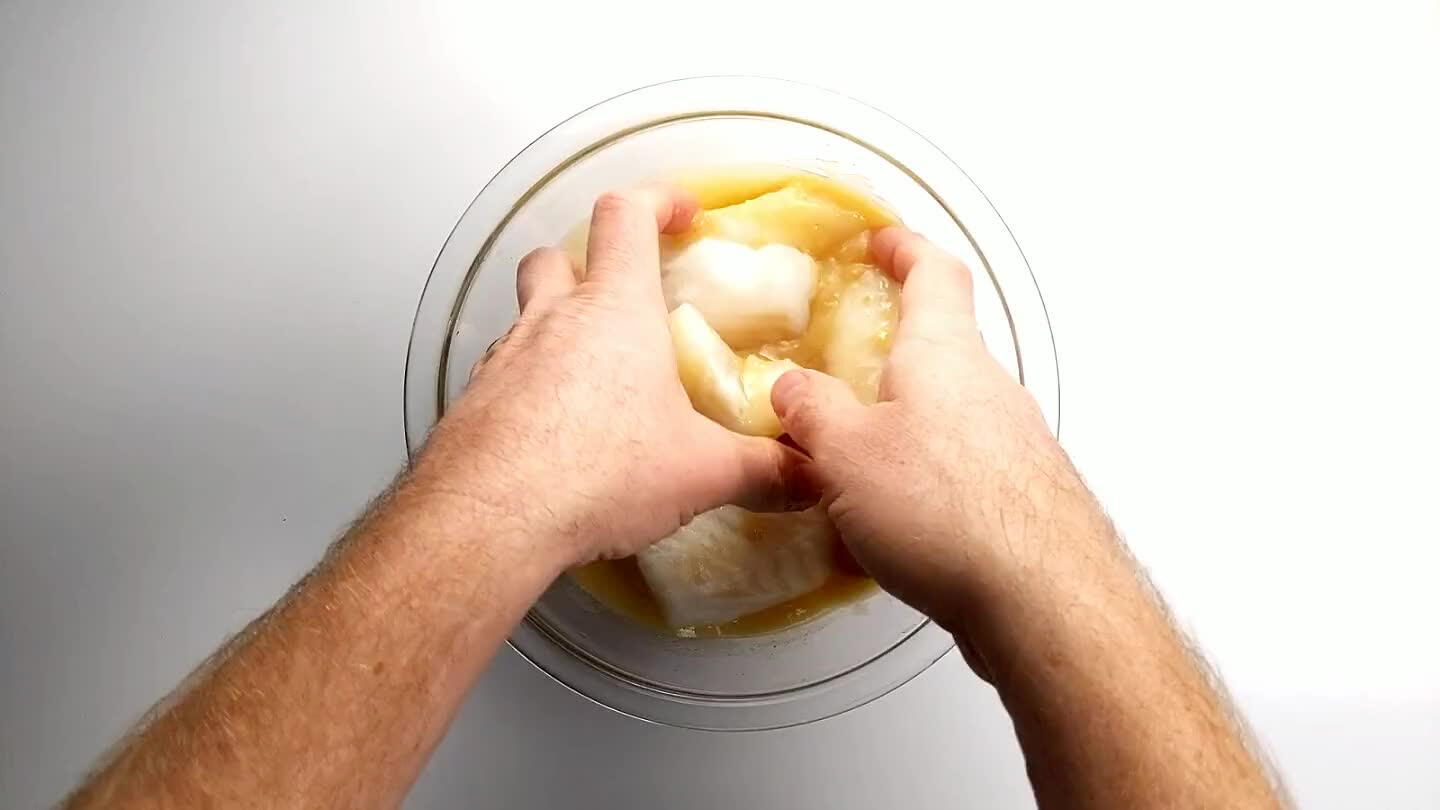 Add the cod. You can cook the cod from frozen, but it will benefit greatly from spending some time in the marinade. In fact, while 30 minutes marinating at room temperature is really enough, I recommend marinating in the fridge for 2 days for maximum effect.
Preheat oven to 400°F
Preheat oven to 400°F.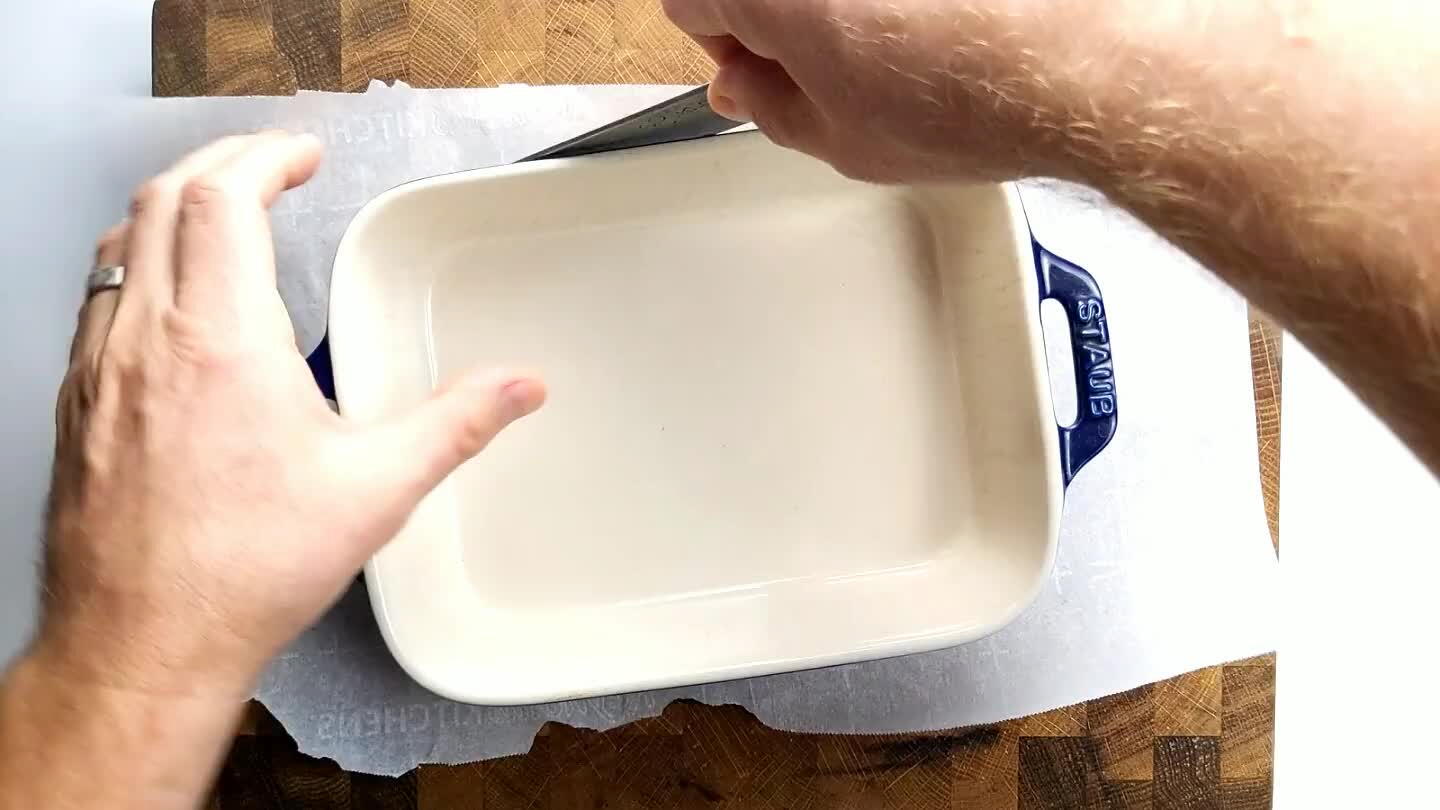 This is not entirely necessary, but baking on parchment will make cleanup much easier, particularly with a dish like this that will release a lot of liquid as it cooks.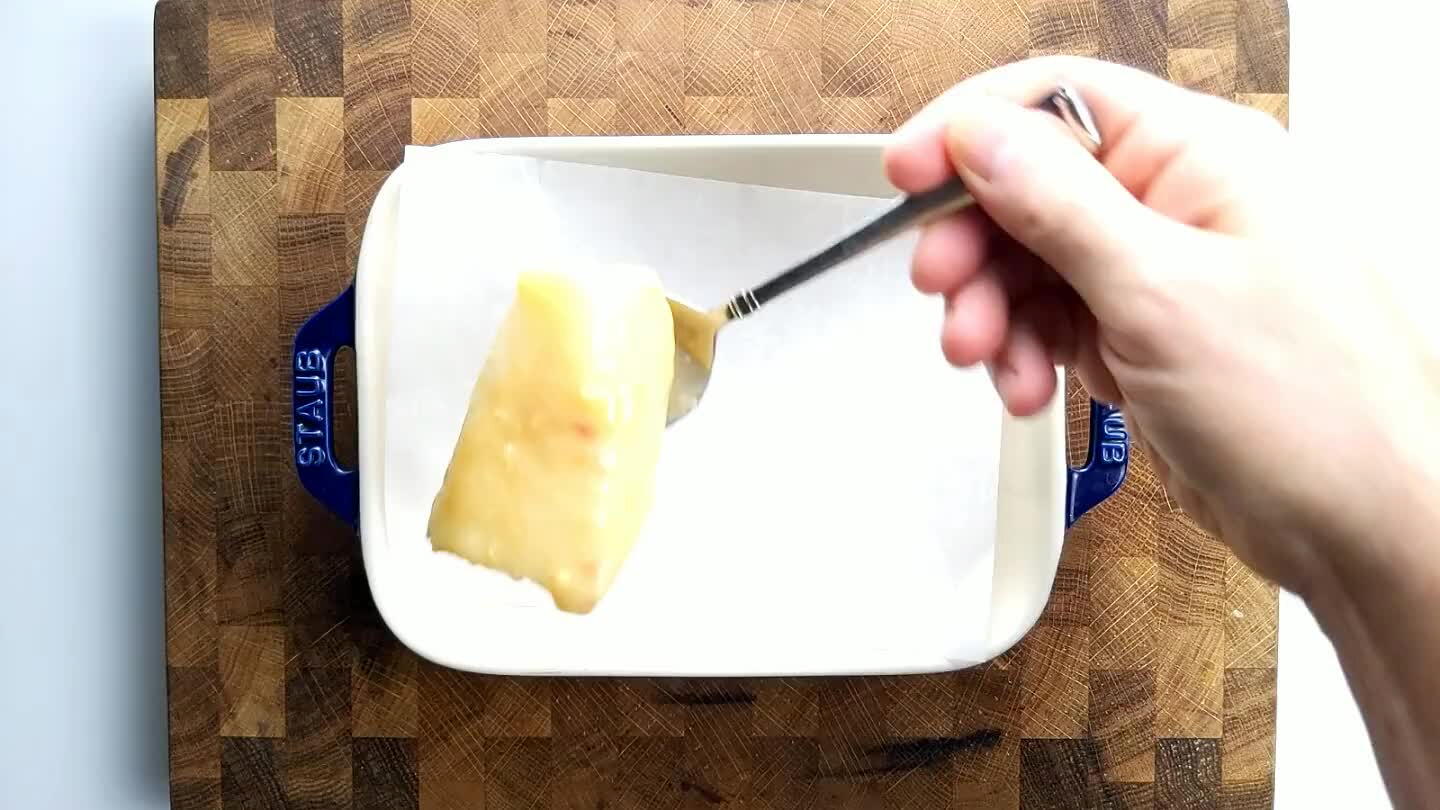 Arrange cod on parchment.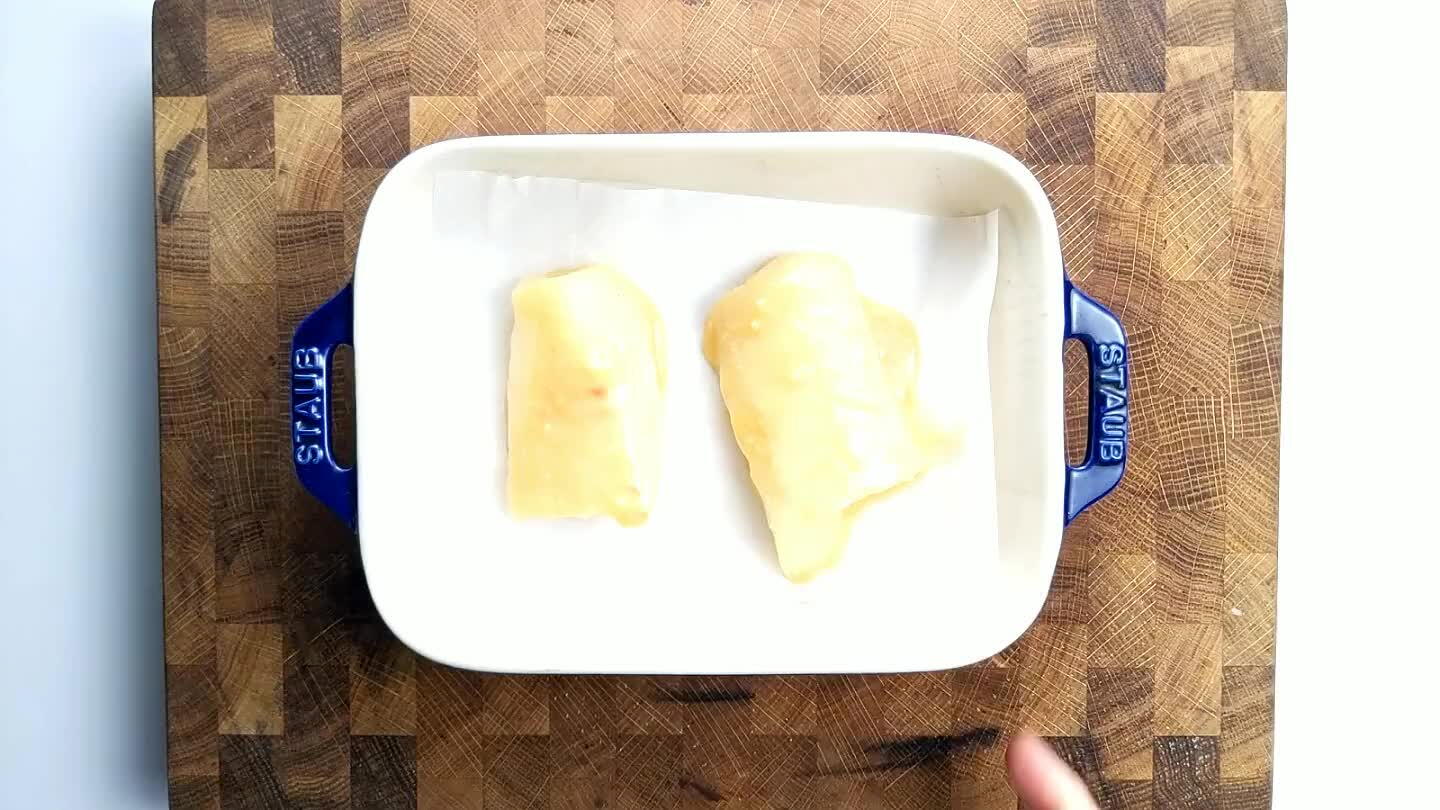 Bake cod to an internal temperature above 145°F. Cooking time can vary widely based on thickness and temperature of the initial fillet and the calibration of your oven. For raw fillets, estimate about 10 minutes per inch of thickness. A good instant read digital thermometer is super helpful here, but a standard kitchen thermometer will do.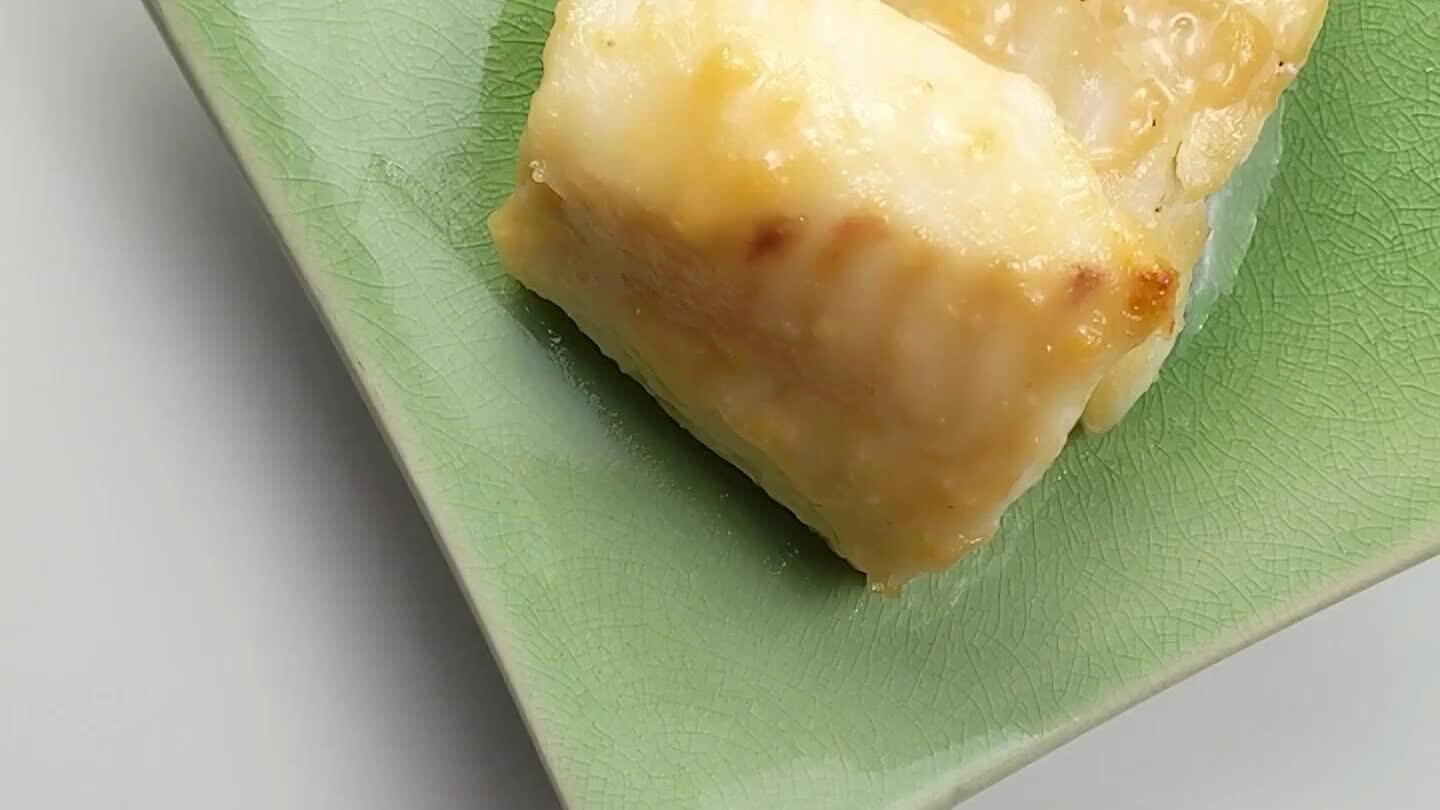 Comments