Miso Butter Root Vegetables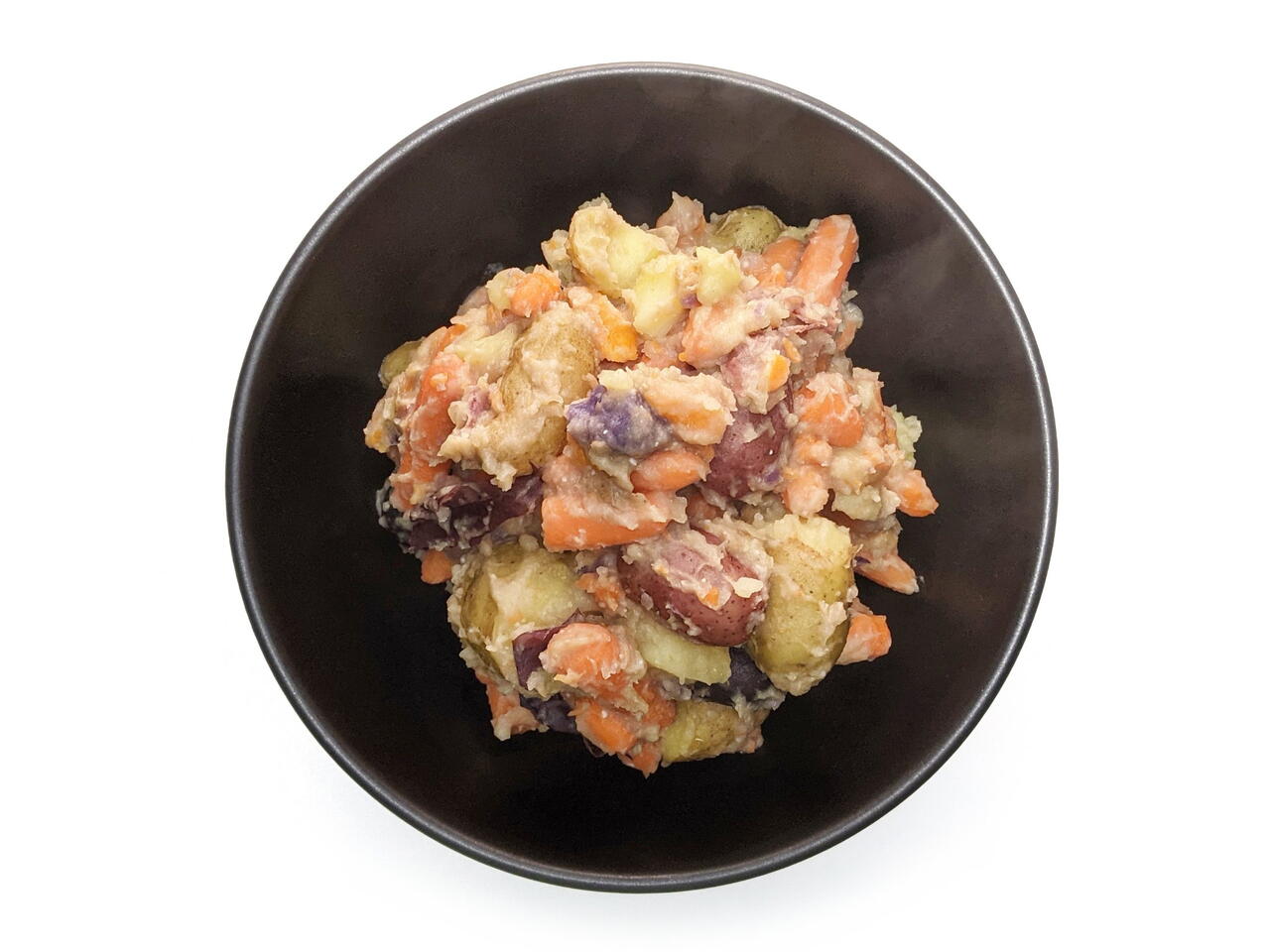 4 portions
25m
One of my favorite side dishes, and incredibly simple to make. The trick here is that if everything is done right, the butter and miso folds in with the starch from the potatoes and creates a thick, rich gravy.
What you will need
1 lb Small Potatoes
12 oz. Baby Carrots
2 Tbsp Unsalted Butter
2 Tbsp White Miso
(Nutritional facts 215 calories, 4.71 g fat, 42.93 g carbohydrates, 8.1 g protein, 6 mg cholesterol, 1184 mg sodium)
How to cook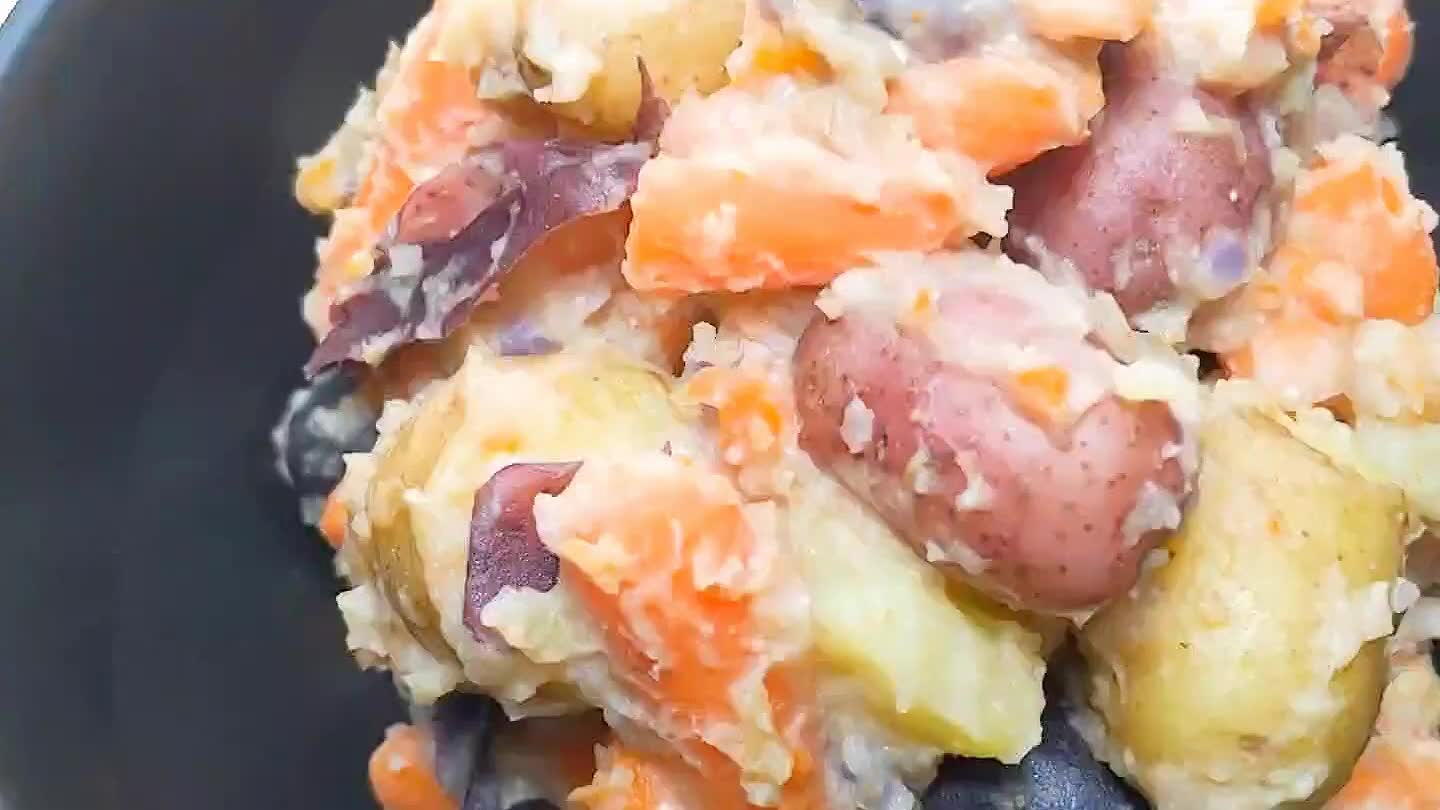 Place the water in a saucepan and bring it to a gentle simmer over medium heat.
Add the baby carrots.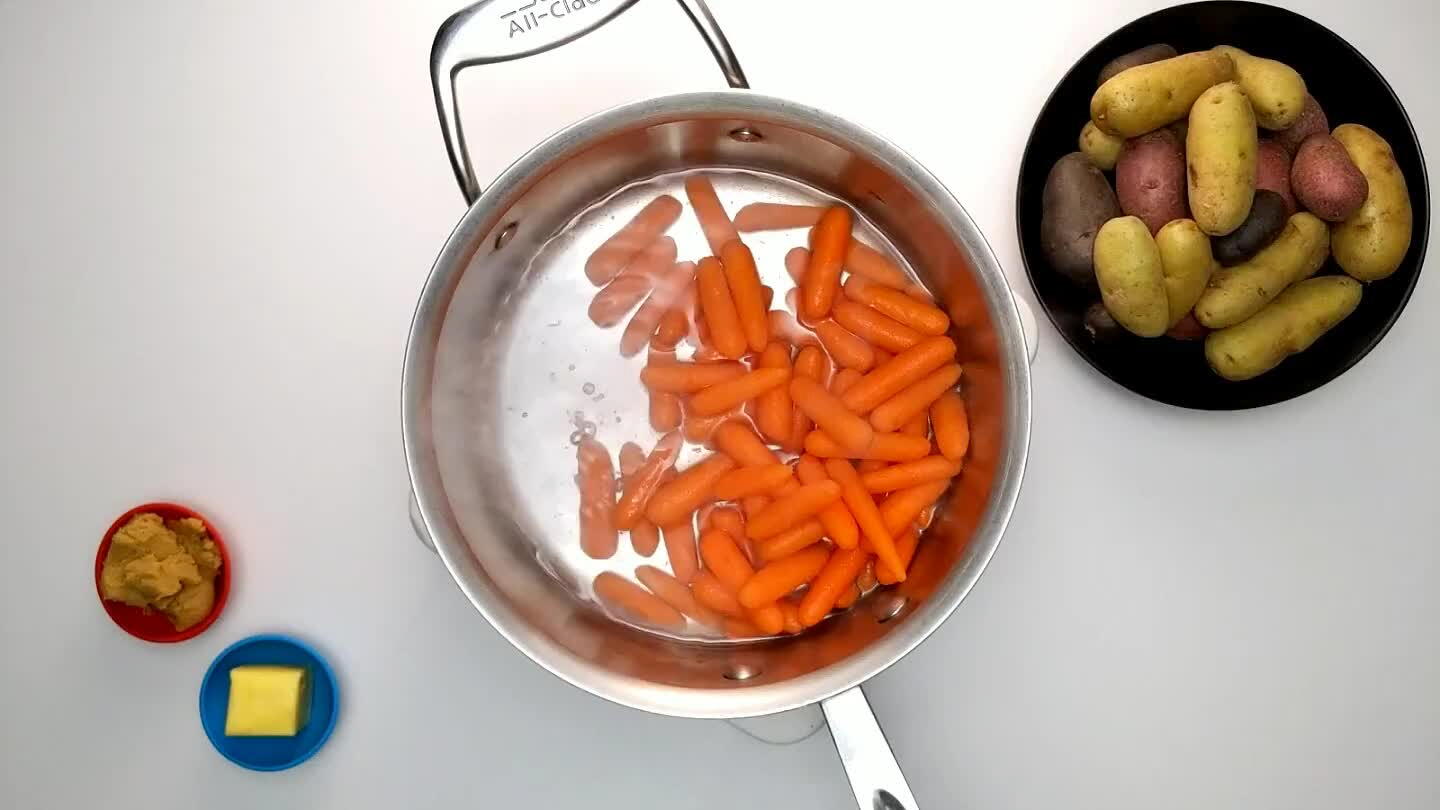 Add the potatoes.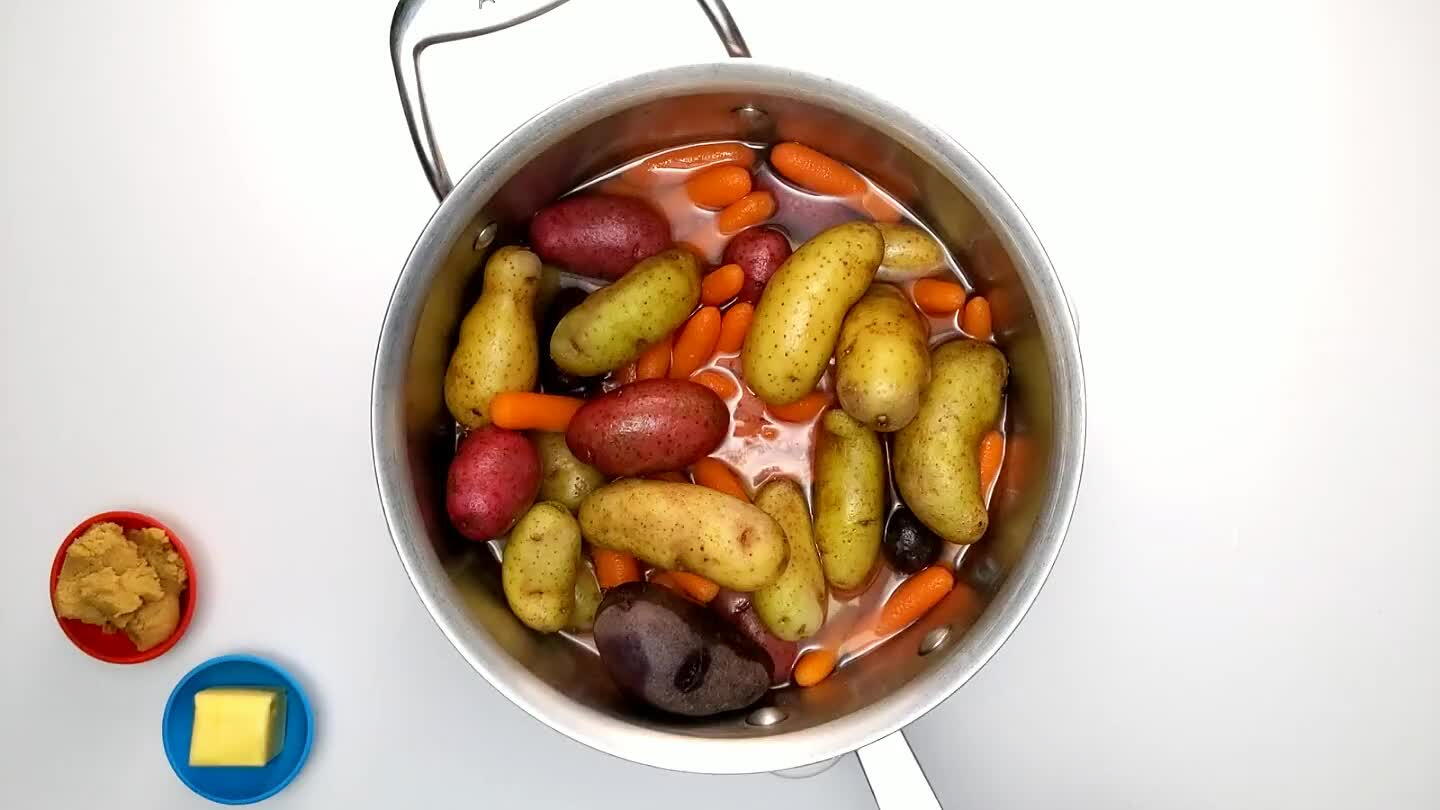 Reduce the heat slightly to hold a gentle simmer. Cover the pot and set a timer for about 25 minutes. Simmer until potatoes and carrots are tender and easily pierced through with a fork.
When the vegetables are tender, stir in the butter. Be rough here. You want to break opened the potatoes and release some of that starch.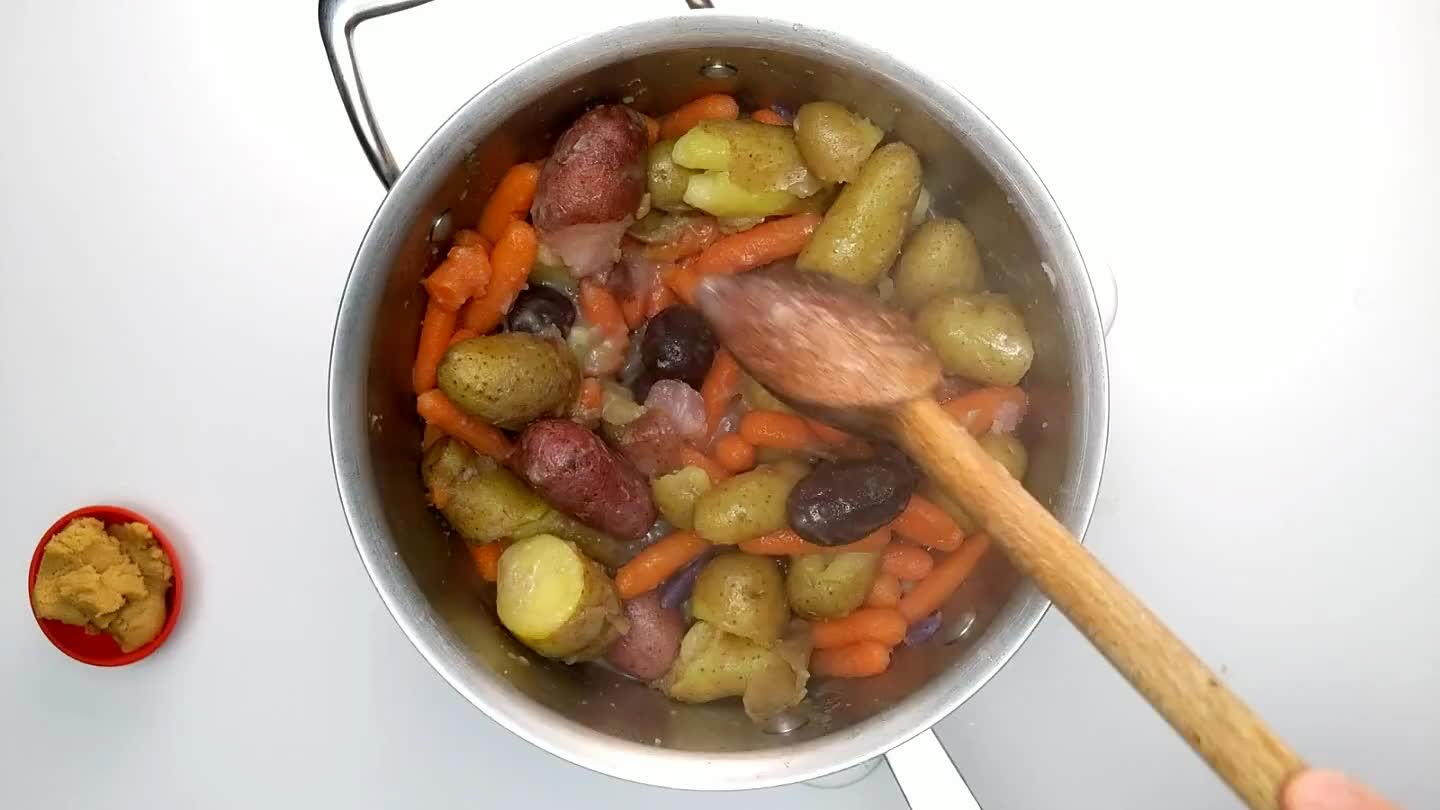 Add the miso and stir vigorously over low heat. Crush a couple of potatoes and keep stirring until the liquid in the pot turns to a thick, starch gravy. Give it a taste and add a little salt if needed. You shouln't need much, if any.